Love has a bad relationship and you are on a journey to find yourself a love partner? So, immediately see the address of the temple bridge in Saigon below to find the right soul soon.
If you are also "odd ball alone", please refer to the top 5 famous temple bridges in Saigon below!
1. Ngoc Hoang Pagoda
Address: No. 73 Mai Thi Luu Street, District 1, Ho Chi Minh City.
Ngoc Hoang Pagoda is peaceful and quiet in the heart of the city. Like other temples in Vietnam, Ngoc Hoang pagoda wears a sacred beauty that attracts many tourists and indigenous people to go on pilgrimage.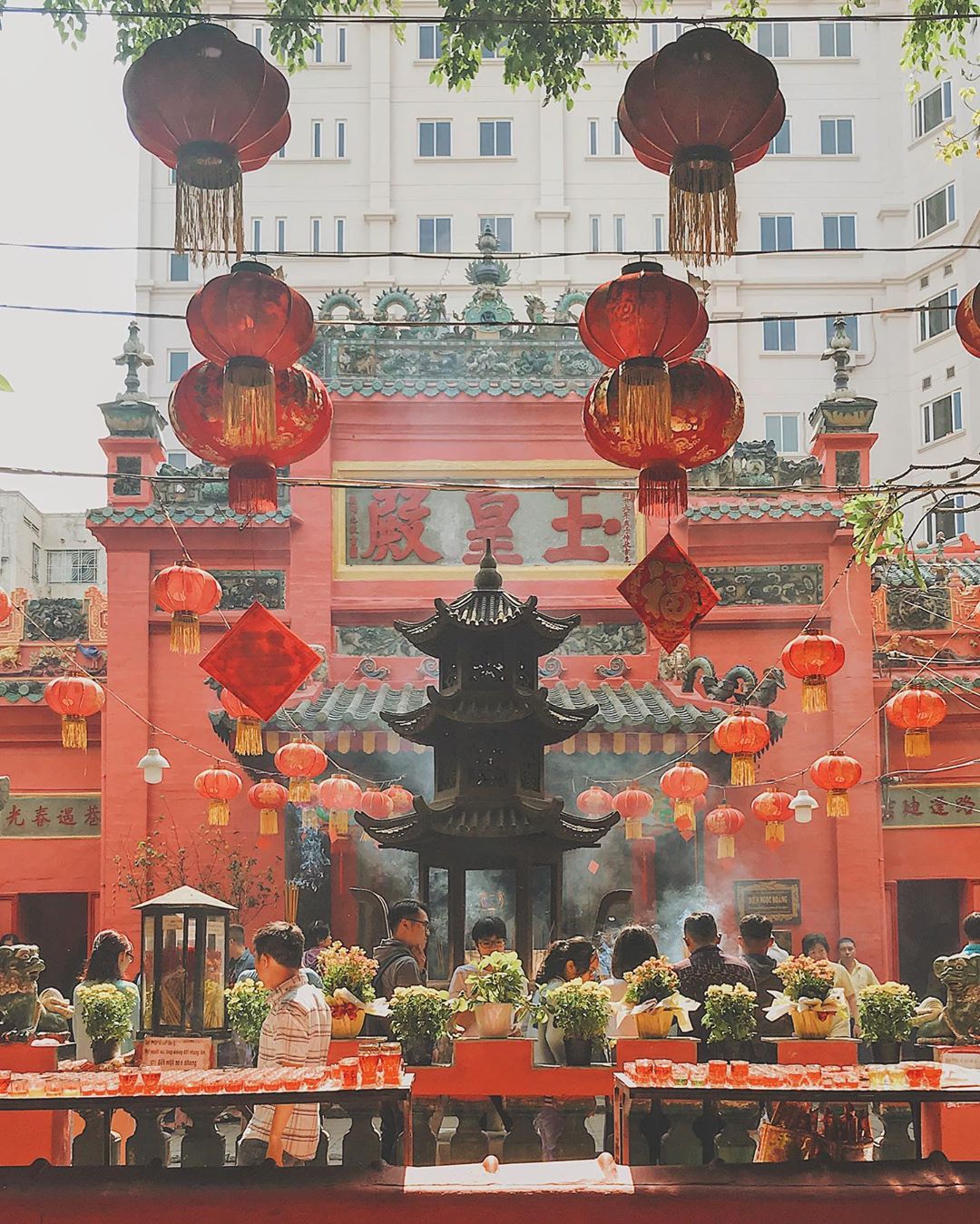 Photo: @postcardfromt
Ngoc Hoang Pagoda is an ancient temple, made in the style of Chinese temples and pagodas with a dazzling decoration motif. The pagoda was built with bricks, the roof was tiled with yin and yang, decorated the roof, roof corners with many colored ceramic statues. In the pagoda, there are many works of art: worshiping, worshiping statue, bao lam, lanyards, incense … made of materials: wood, pottery, paperboard.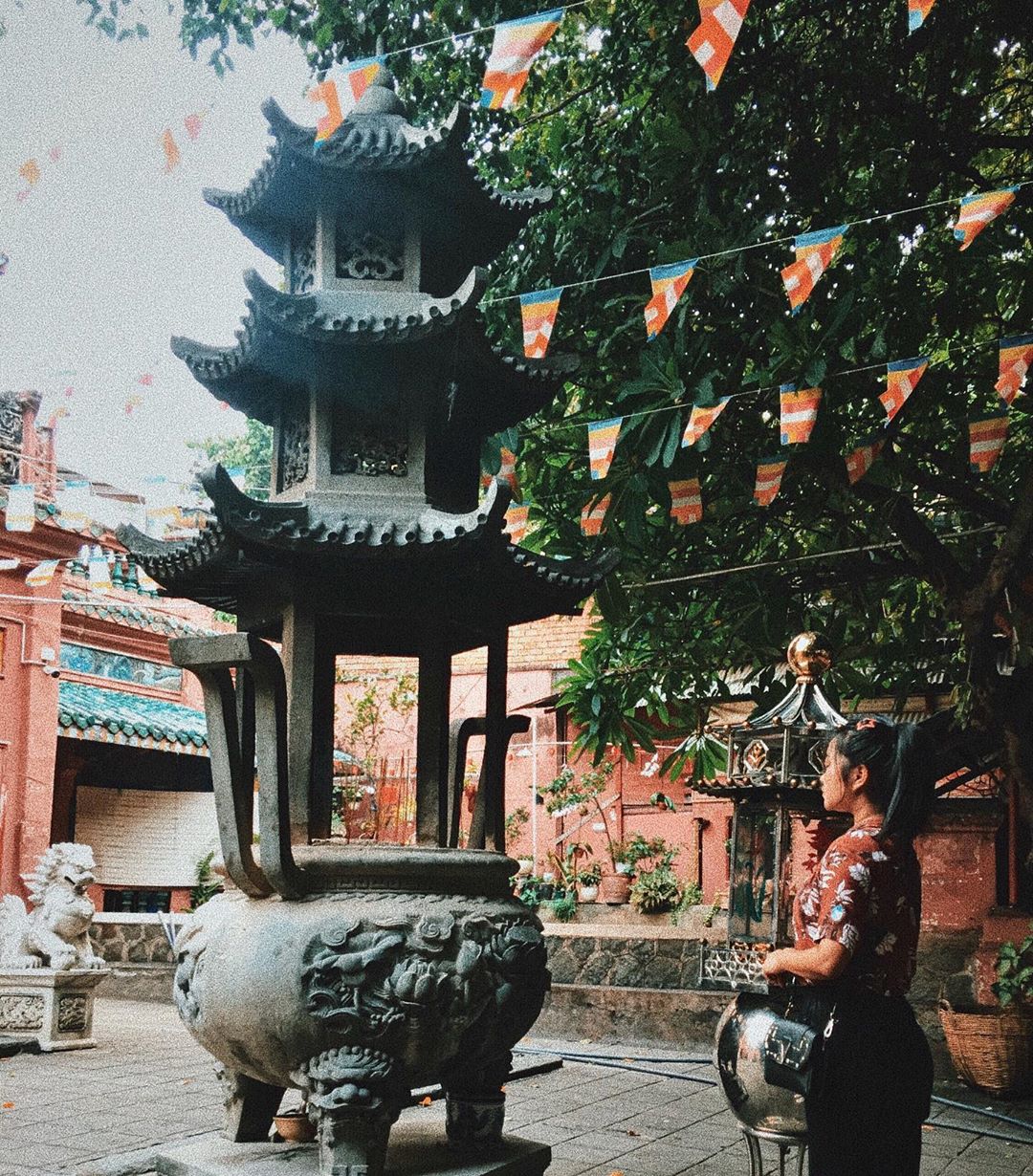 Photo: @ 23._7
In particular, this place is famous for its sacred love story. Many people spread their ears, must sincerely worship. If you want to pray for predestination, please touch the statues of Mr. To and Ms. Nguyet.
2. Khanh An Monastery
Address: 3D QL1A, An Phu Dong, District 12, Ho Chi Minh
Khanh An monastery is located quite far from the city center but extremely famous. Here you will see a "little Tokyo" appear right in front of your eyes. This is a Buddhist work bearing the essence of Fusang. Basically, Khanh An monastery is meticulously designed, airy and wide. Therefore, this place always ensures the necessary space when visiting from all over the world.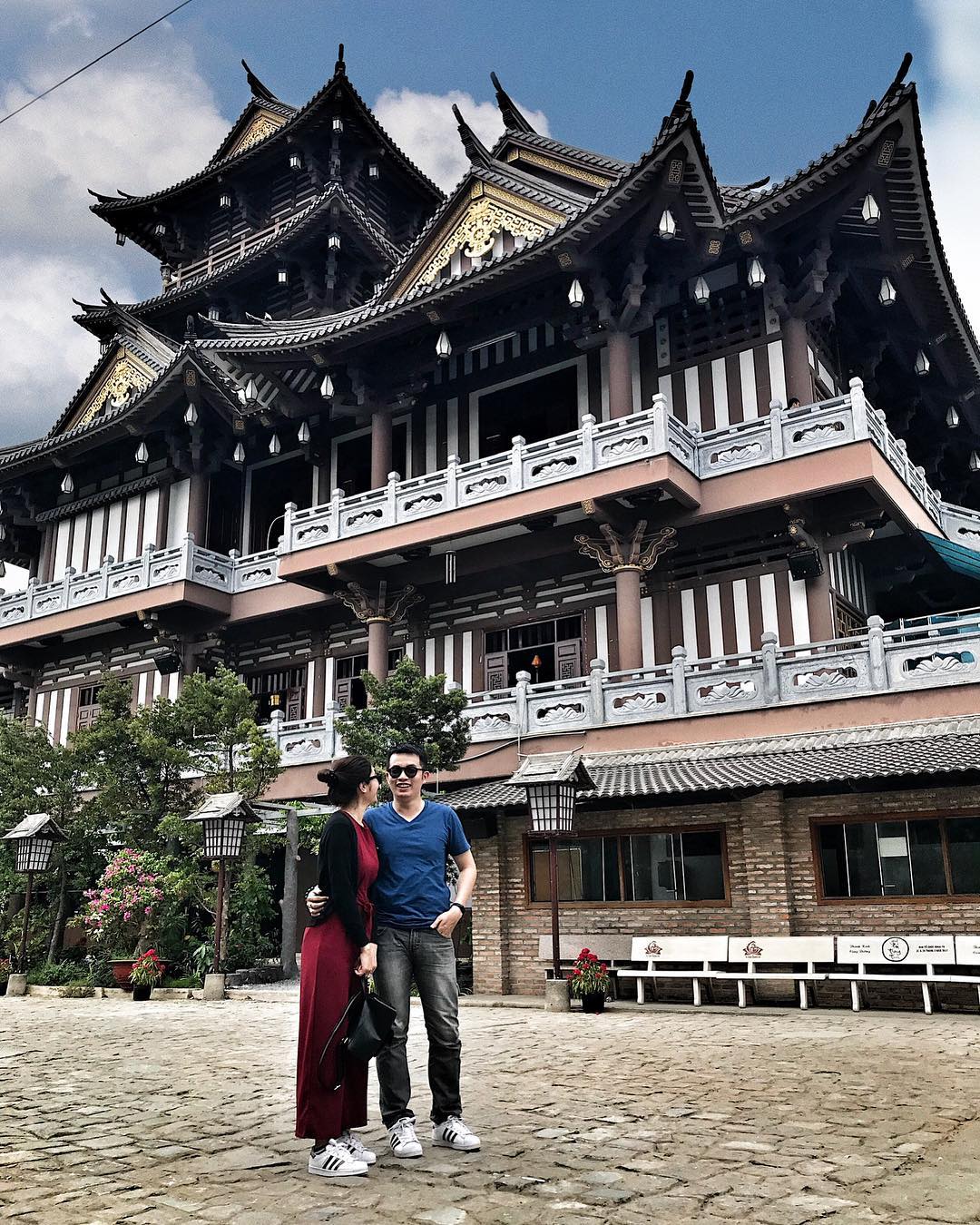 Photo: @ chuonghuynh7818
The monastery has many architectural features like Japanese temples. Highlights are the houses of monks and visitors with wooden texture or painted wood imitation color with the characteristic red color of the rising sun.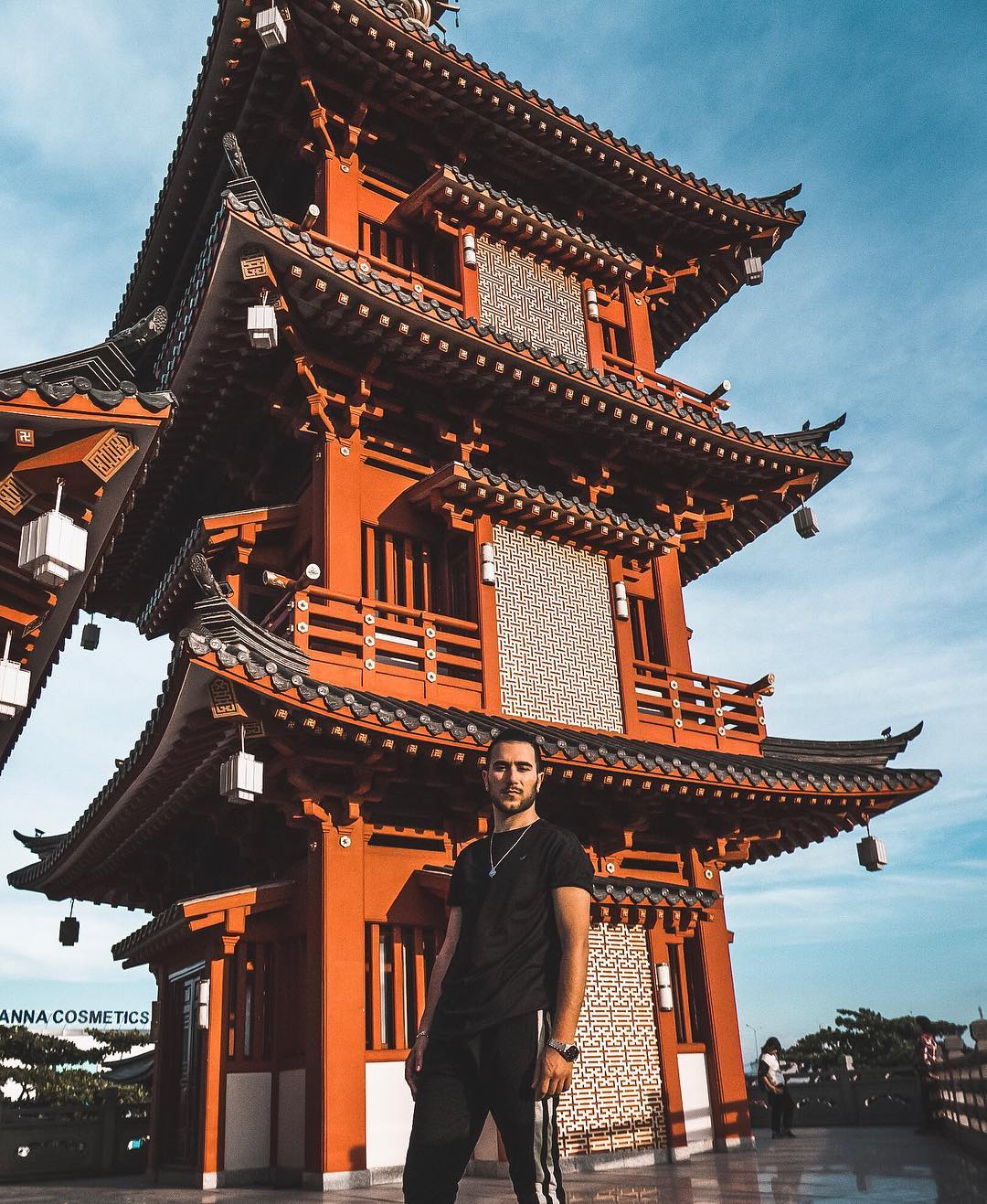 Photo: @ dealejandro711
Around the corridor, the main hall, the house … are also hung many kinds of lanterns. According to the monks, on the full moon day, the death anniversary of the Patriarch or the lantern meditation retreats will be lit up throughout the monastery.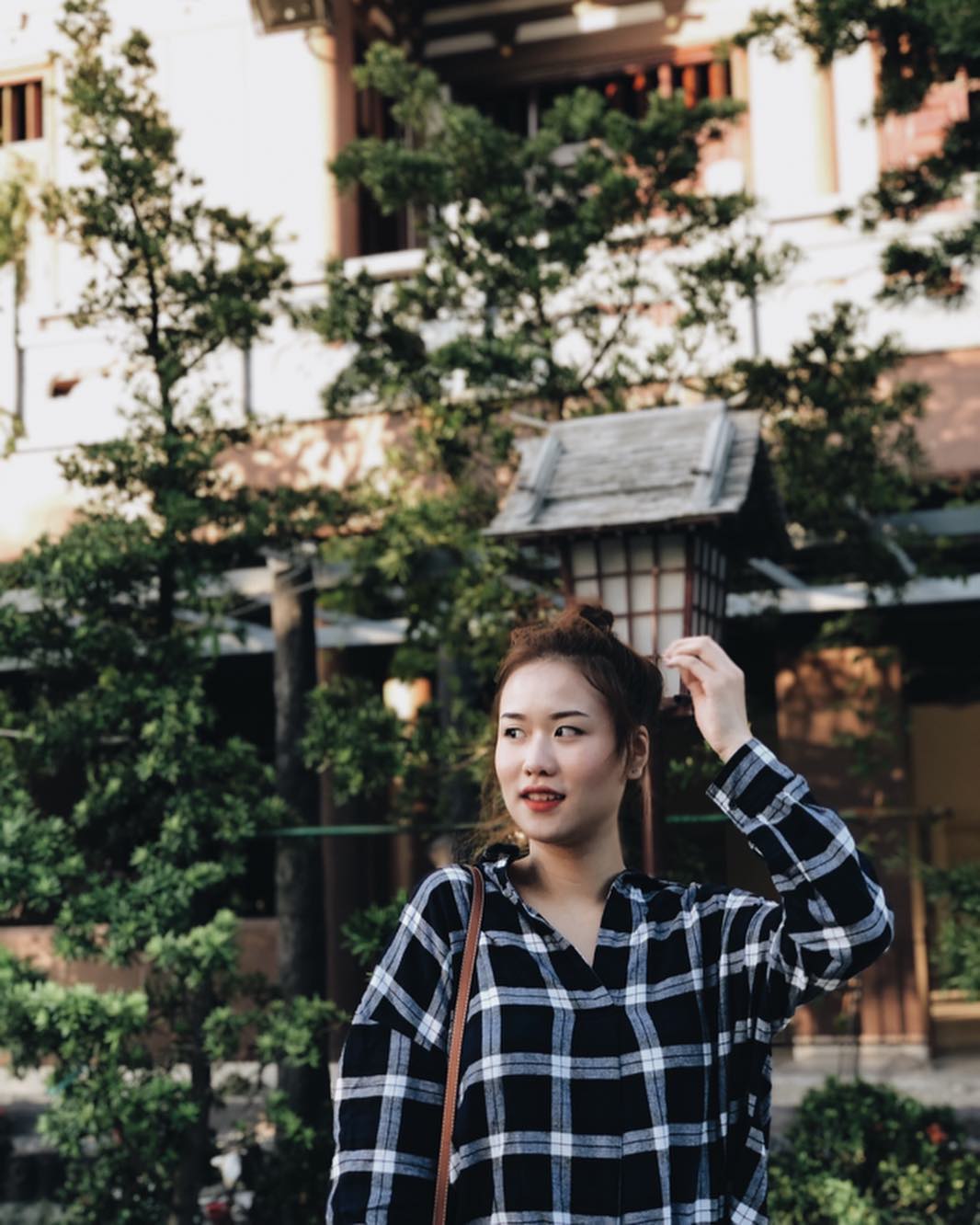 Photo: @nuocmammiii
3.Buu Long pagoda
Address: 81 Nguyen Xien, Long Binh, District 9, Ho Chi Minh
Buu Long Pagoda is among the top temples in Saigon. Recently, the Buu Long pagoda was named among the 10 most beautiful temples in the world. This sacred place attracts visitors by its splendid and beautiful architecture.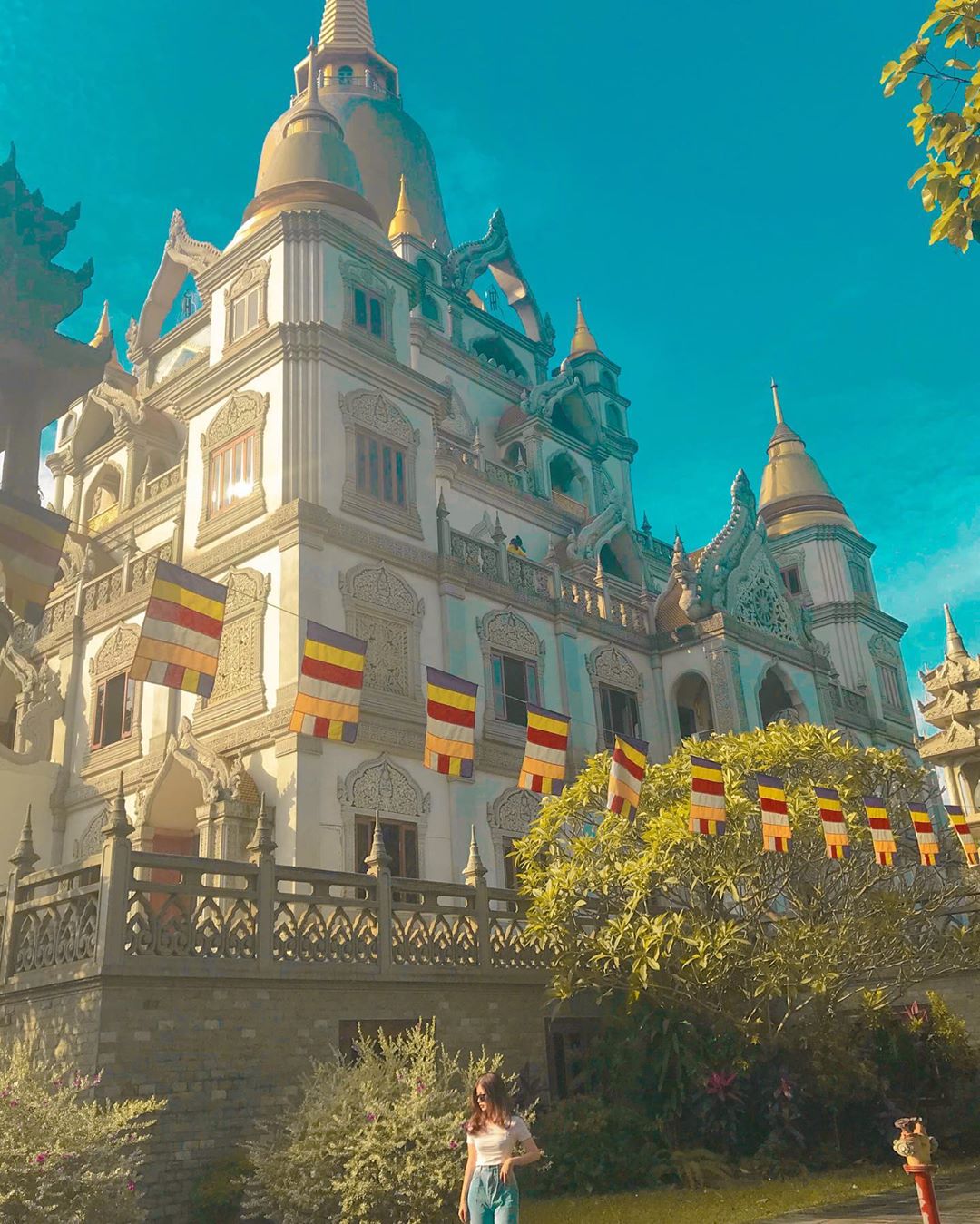 Photo: @ ngnh.mb
This place has architecture in the land of golden pagodas, so the people around it call it Thai temple. However, Vietnamese cultural colors are still bold in every corner from carved motifs to majestic dragon statues.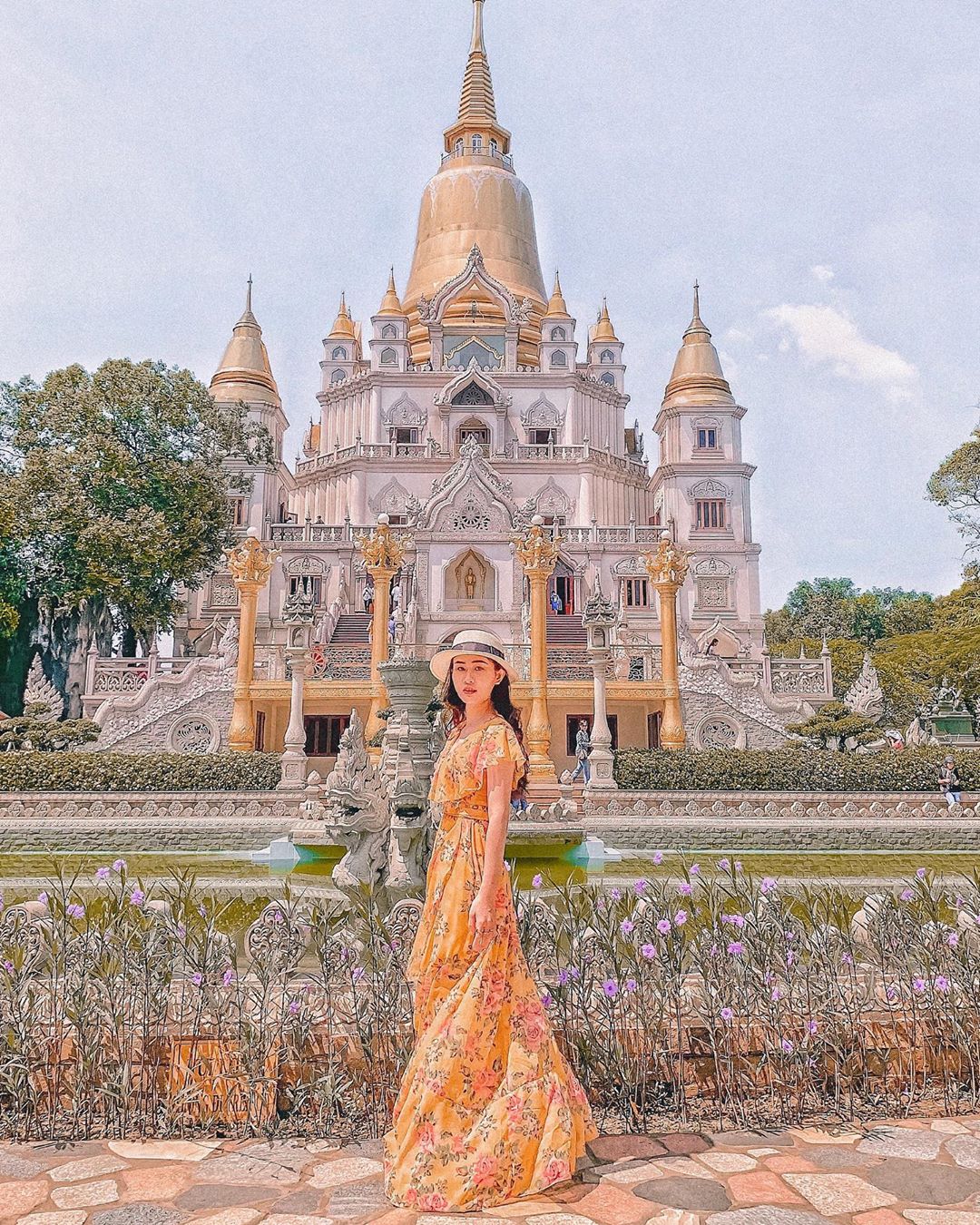 Photo: @ lnn.giny
This place takes the main white color, combined with the vibrant gold at the tip with a Thai vibe. This is also a virtual live background chosen by many young people when having the opportunity to visit the temple.
4. Lang Ong Ba Chieu
Address: 01 Vu Tung, Ward 1, Binh Thanh, Ho Chi Minh
Referring to the predestined temples in Saigon, young people often spread the word about the Mausoleum of the Lang Ong Ba Chieu. This place is called so because Lang Ong is close to Ba Chieu market, Binh Thanh district.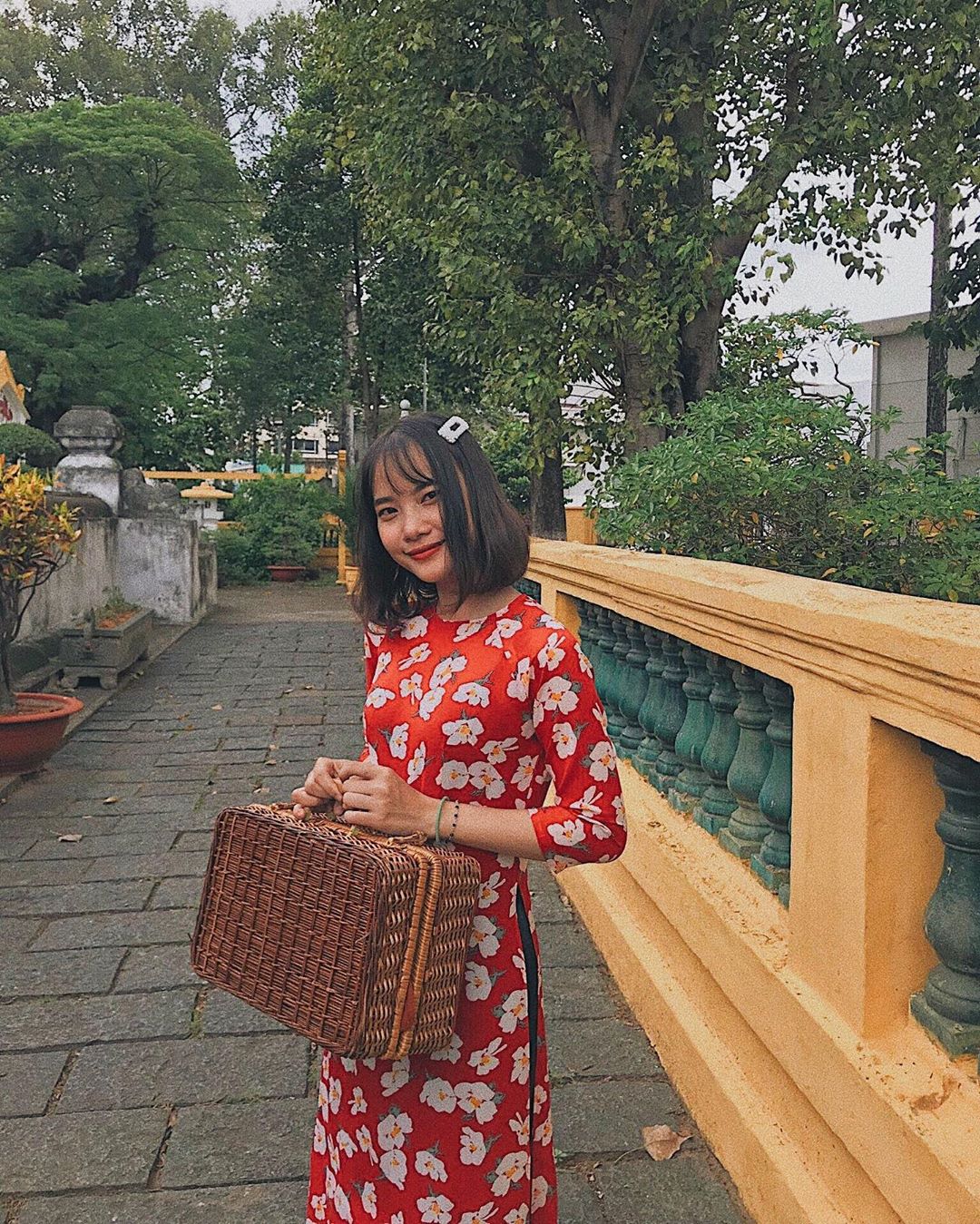 Photo: @_thuymin
Lang Ong Ba Chieu, also known as Thuong Cong Mieu. Here you will see the tomb is surrounded by a 500m long wall and has 4 gates in 4 directions towards 4 roads. Especially on July 29 and 30; The 8th day of the 8th lunar month of the lunar calendar is held here for Le Van Duyet's death anniversary. Or, on the full moon days, people and visitors come here very much to pray for peace, health, and love for their families.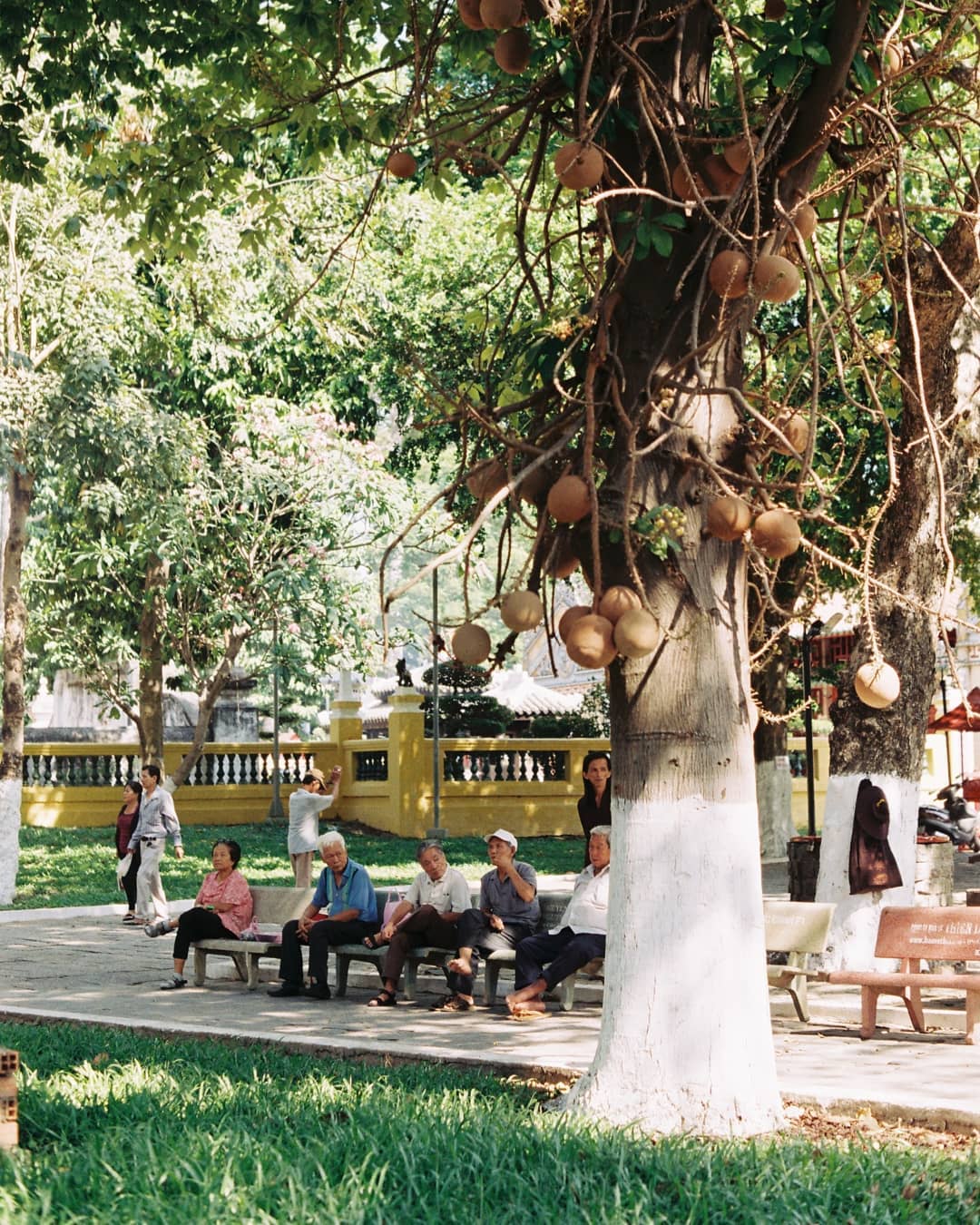 Photo: @_afilmholic
In addition, this temple in Saigon is also famous for its unique architecture with the main colors of yellow and red. This fancy architecture also attracts young people to checkin a lot.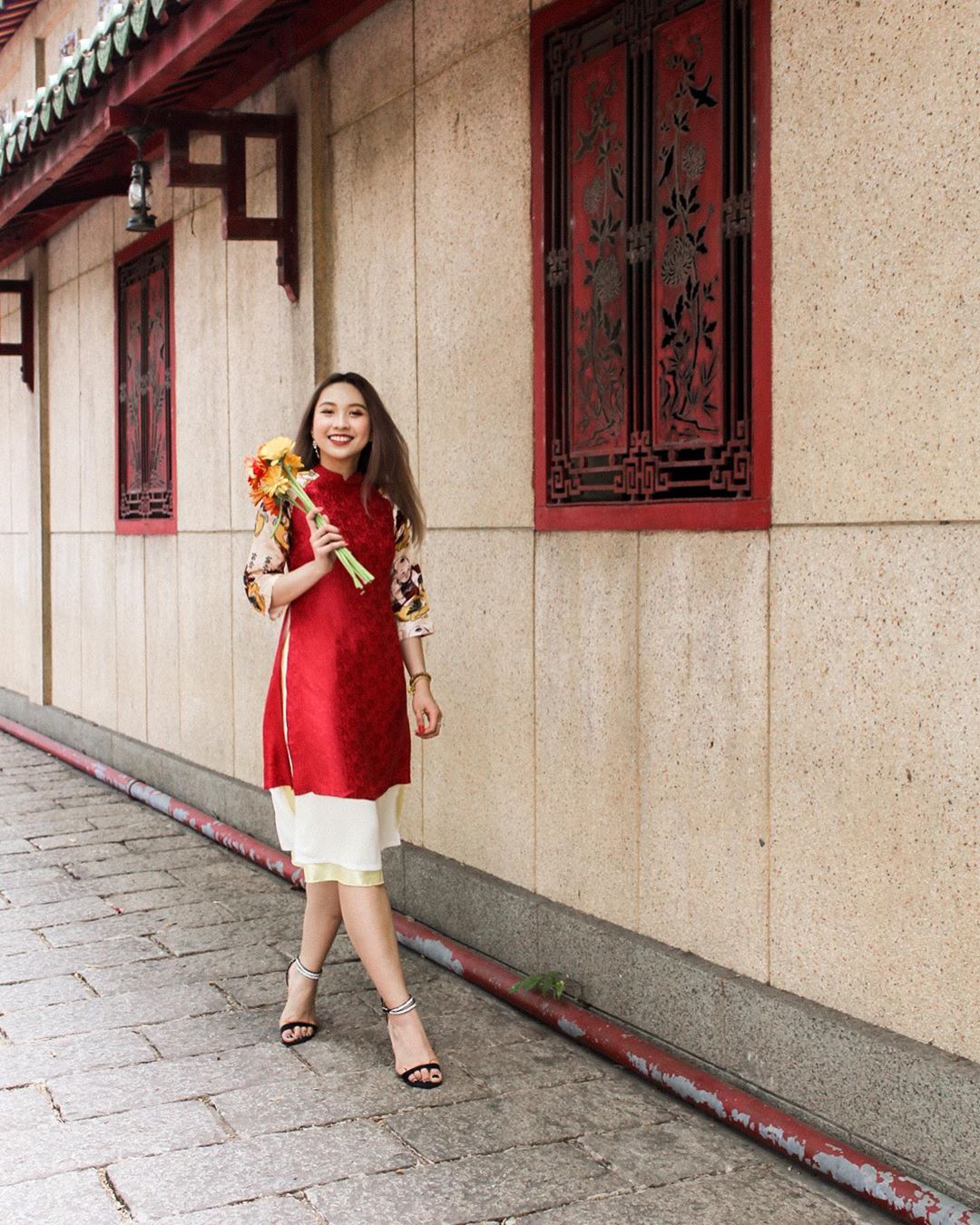 5. Ba Thien Hau pagoda
The exact name of this place is Thien Hau Mieu, which translates into Vietnamese meaning shrine to worship Thien Hau. However, in the folk call of the South of our country, wherever it is sacred, it is called a pagoda. Therefore, people often call it Ba Thien Hau pagoda, although this way of calling is not quite right.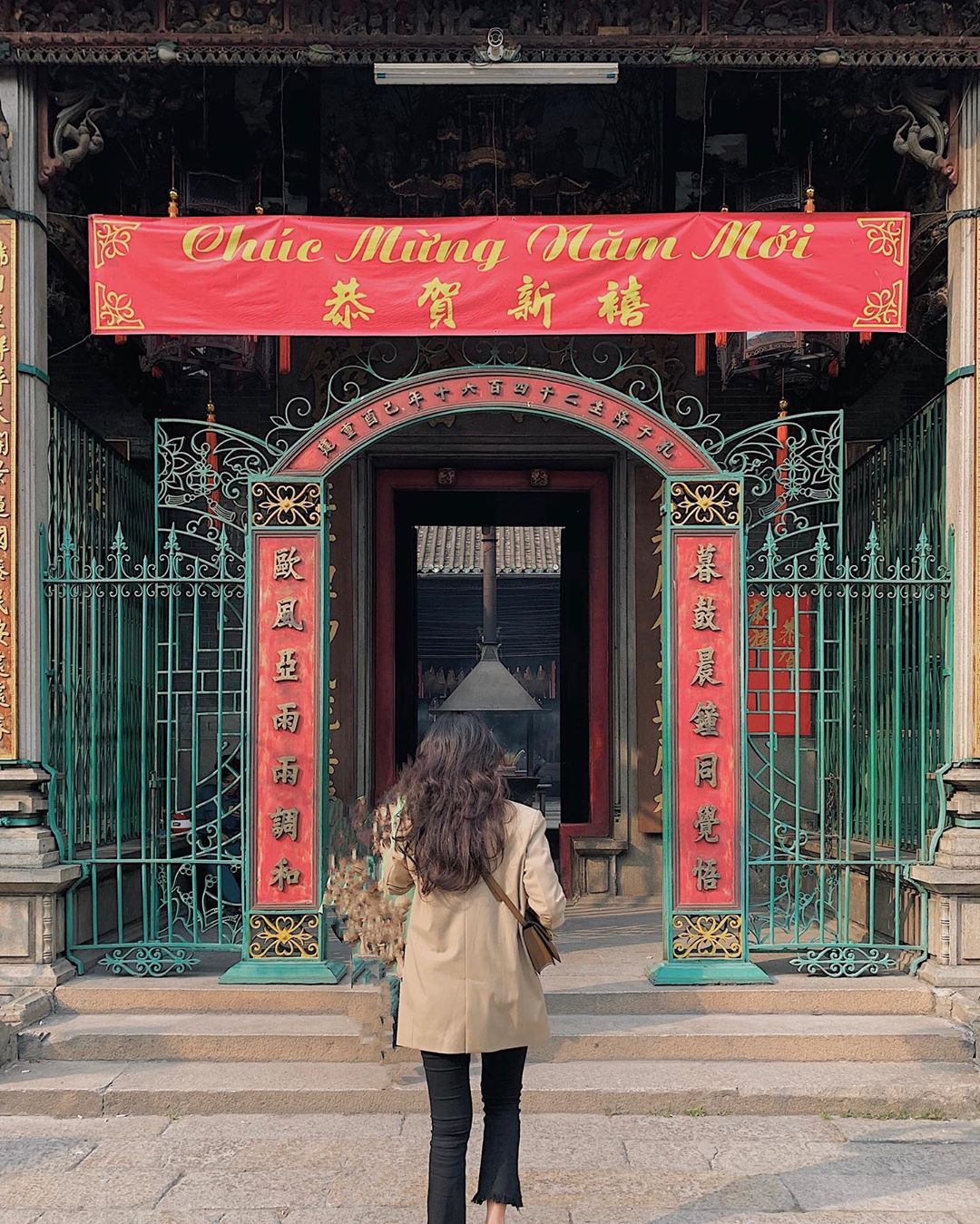 Photo: @christinephm
Ba Thien Hau pagoda has a great influence on the cultural life of the Chinese community living in Saigon. It has existed for 258 years, but it still retains the characteristics of Chinese architecture.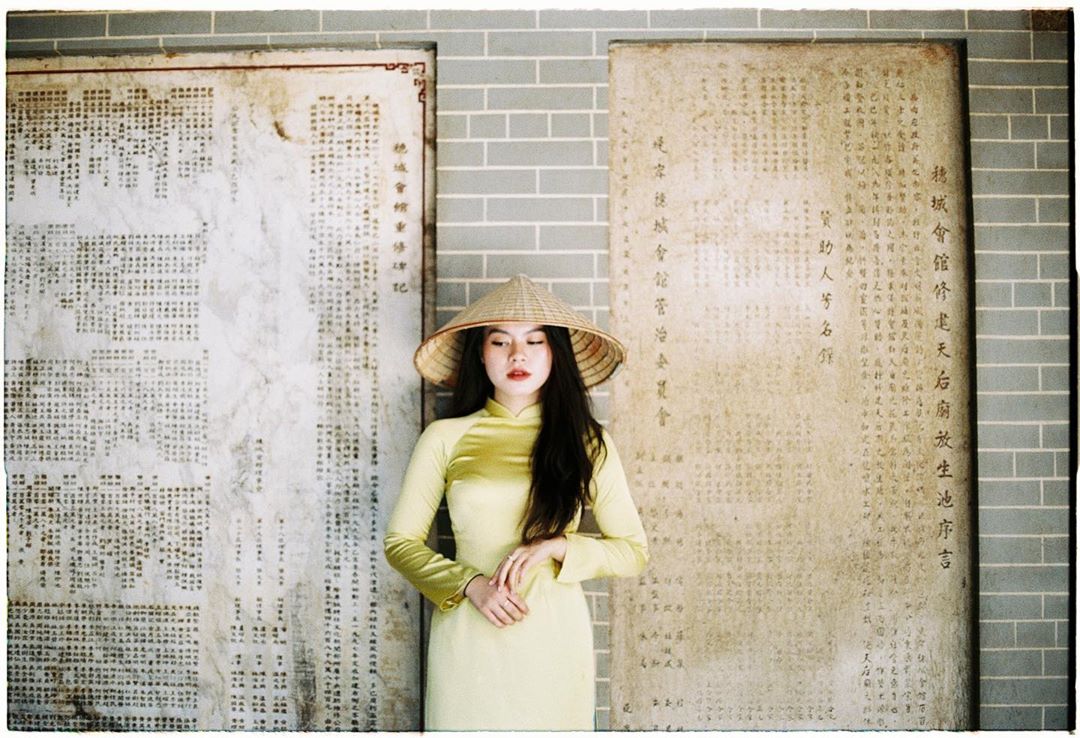 Photo: @toilamap
The highlight of Ba Thien Hau pagoda is the unique pendant hanging overhead. Visitors can buy rings, record their wishes or wishes on paper. Then you hang up with face to plead with Mrs. Thien Hau.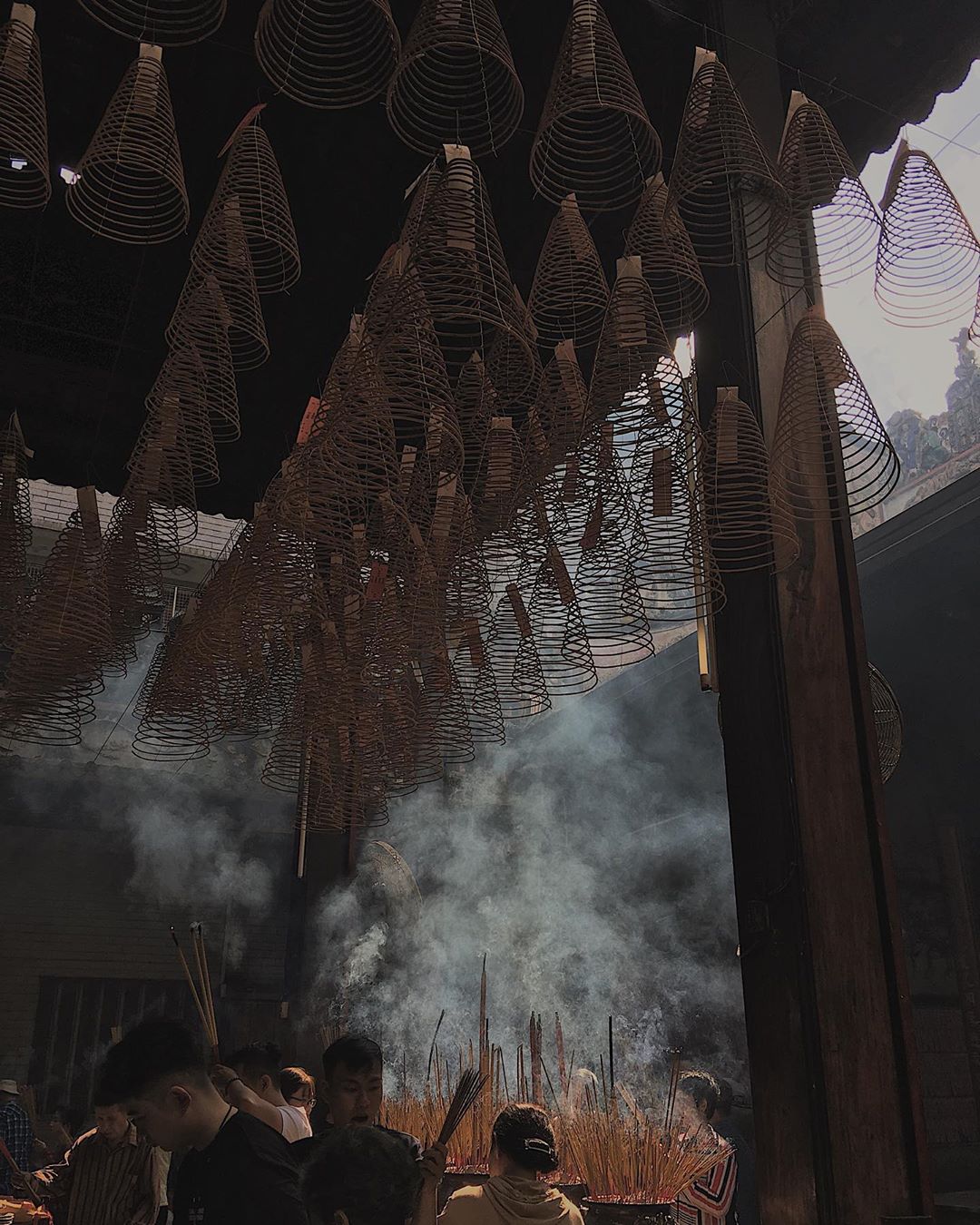 Photo: @_. Somethingcuteee._
Above are the 5 most sacred bridge temples in Saigon that you should go to. Next Valentine, if you want to try to get rid of the "dumb" scene, let's come here with your friends to sincerely pray!
Photo:Internet