One of the dishes that visitors can not ignore when coming to Phu Quoc, is the "stirring" vermicelli. This dish not only attracts customers because of its strange name but also it's very own taste.
Phu Quoc people often say that a full bowl of "stirring" vermicelli, including squid, shrimp cake, fish ball, is a must-try breakfast dish, but if you haven't eaten, you won't have to go to Phu Quoc yet.
Vermicelli "stirring", also known as fresh seafood vermicelli, comes from Binh Dinh shrimp vermicelli. About 20 years ago, Binh Dinh people came to Phu Quoc to do business with this dish. After many years, the dish was modified with the available ingredients on Ngoc Island and changed a little flavor to suit the regional culture.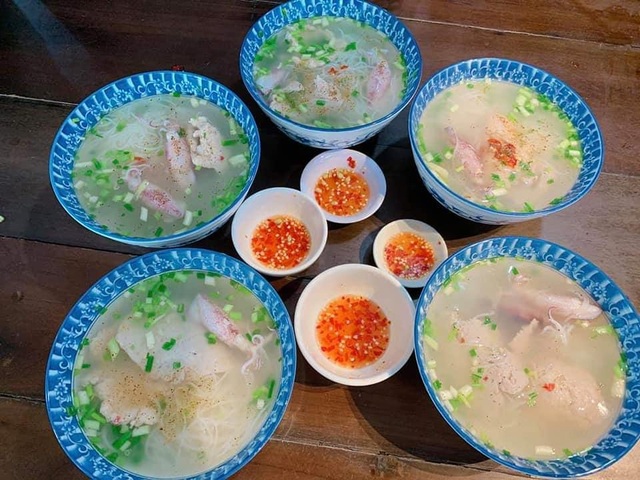 Kien Xon, near Dinh Cau, is one of the first places to sell this dish in Phu Quoc. In the years 2000 – 2012, this was still an unnamed vermicelli shop, without signboards, mainly sold to local people.
Currently, this 25-year-old "stirring" noodle shop has become a hard-to-miss address for visitors from all over the world.
During the peak hours from 8 to 10 am on holidays and Tet, the restaurant can sell 200 bowls of "stirring" vermicelli in just 1 hour. The number of customers is large, so on these occasions, guests often have to wait 30-45 minutes to enjoy the traditional "stirring" noodle. That is also the reason, this restaurant is also known as the "wait" vermicelli shop.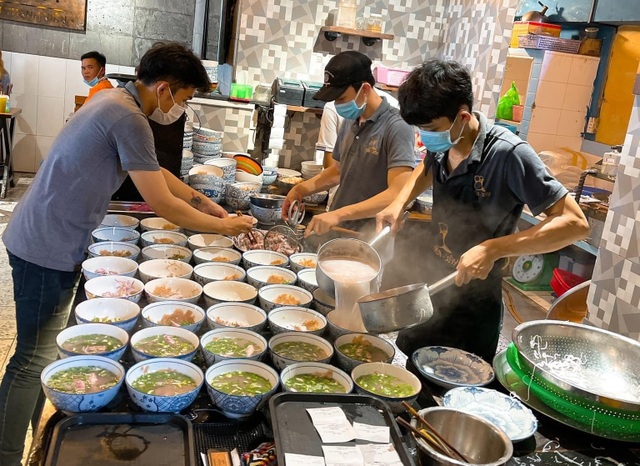 There are many different explanations of the strange name "stirring" bun. Many people say that this dish is named "stirring" by the people of Phu Quoc because it must be eaten with dipping sauce including soup powder, monosodium glutamate, sugar, kumquat (kumquat), ground chili. The ingredients after being put into the bowl were stirred vigorously to compare.
However, according to the owner of the oldest and most crowded noodle restaurant in Phu Quoc, the dish is called "stirring" because when cooking, the chef is constantly stirring.
For example, a piece of cha is stirred and pressed into a bowl, and boiled vermicelli is stirred up. Later, diners can experience the manipulation of the sauce cup with their own hands. 2010s flocked to the front of this vermicelli dish with no sauce, but the name "stirring" has existed since then.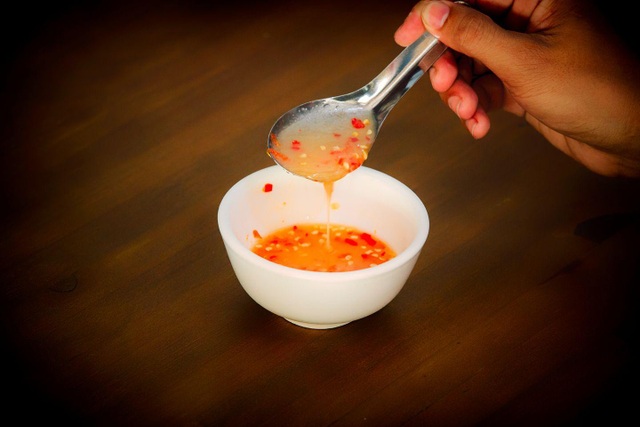 Here, the spices are placed in the bowl for customers to "self-serve" and experience making the sauce to their own liking. Normally, to make a bowl of spices, diners have to quickly stir and take about 5 minutes.
During crowded days, diners will receive an ordering card and self-service almost every stage, except making noodles.
A bowl of vermicelli has prices ranging from 35,000 – 75,000 VND depending on the size and ingredients in it. Normally, a bowl of vermicelli consists of a boiled squid, fish ball, shrimp cake, chopped onions and fresh noodles.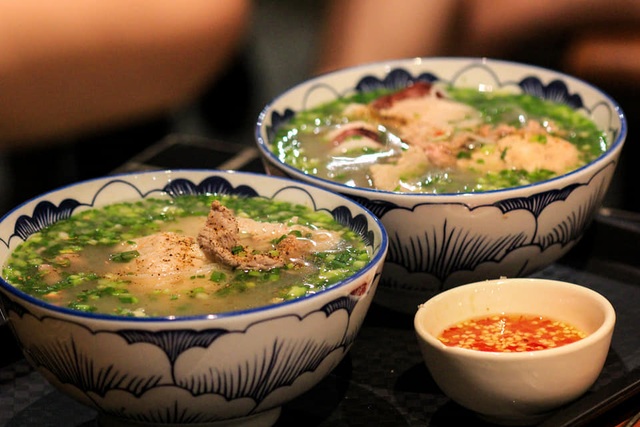 According to the owner, in order for the restaurant to retain customers and create a family-name brand, it is through careful selection of ingredients.
Fresh noodles are made from milled rice flour, pressed into blocks, then put into molds. Wherever the rice is produced, it will be blanched with boiling water there. Therefore, the noodle is thin, soft, clear white, and tastes like rice noodles in the North.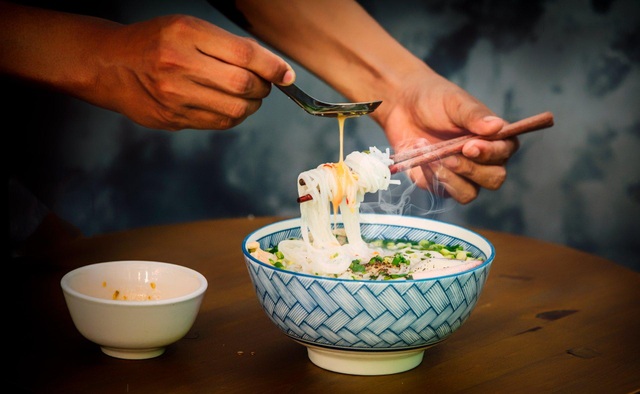 The broth of "stirring" vermicelli does not add many spices (except soup powder), colored or greasy foods, but only fresh vermicelli broth and seafood broth, ivory color, not too eye-catching. The source of seafood is chosen by the owner to buy from a coastal fishing boat every day for the freshest and best quality.
The bowl of "stirring" vermicelli has a sweet and chewy taste of squid, fish cake, and vermicelli, mixed with a fatty broth, rich in flavor and fragrant with Phu Quoc peppercorn. Follow Dân trí