If you are a member of a team that loves to travel to the sea and is addicted to Vung Tau every summer, do not miss this place that is being checked-in by people!
Referring to Vung Tau, people will immediately think of the sea, beautiful resorts and many famous dishes such as salted egg sponge cake, banh khot, barbecue cake … In addition, this coastal city is also famous. With so many "divine" check-in locations, it is very popular with young people.
Besides the familiar "virtual life" corners such as Nghinh Phong cape, Con Heo hill, lighthouse, Coc lake, …, adding a new place that just appeared in Vung Tau has quickly become a photography background. hot on Instagram recently.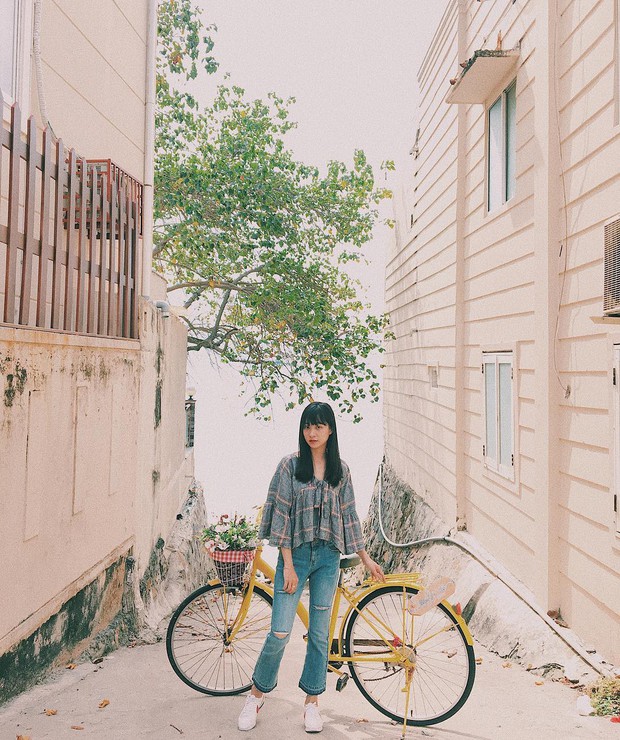 @Manhell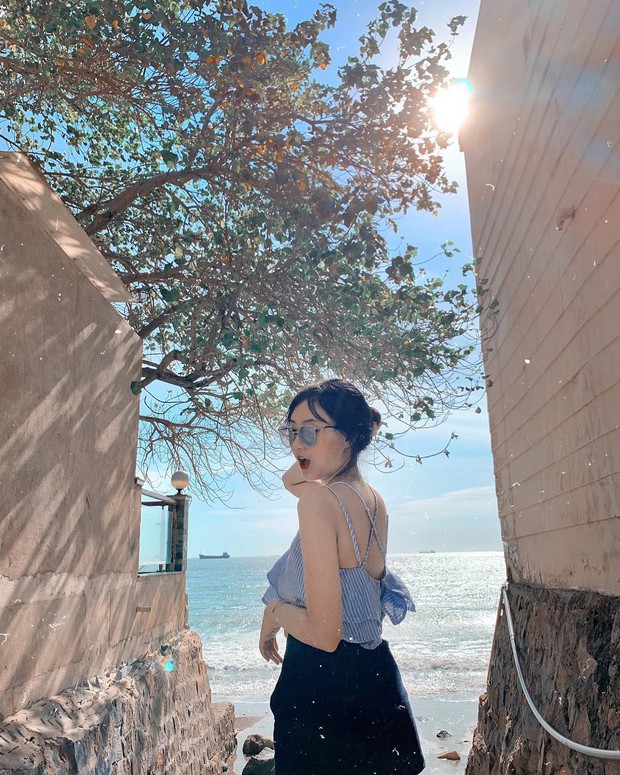 @caoqiong.wu_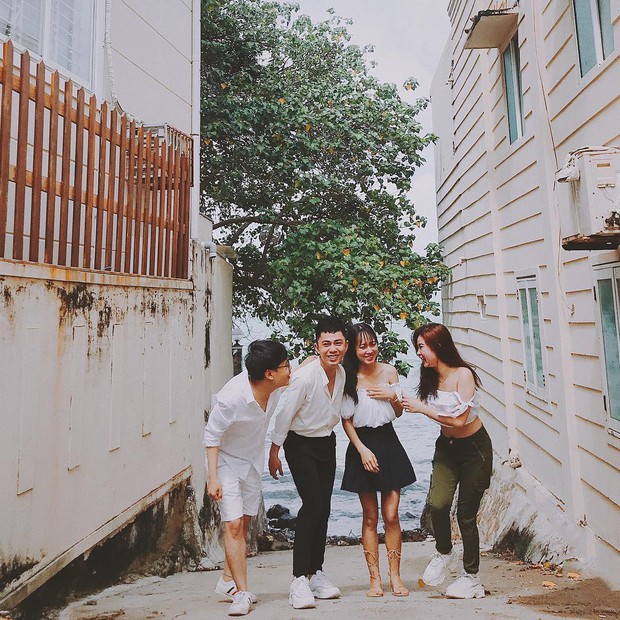 @ tir.minl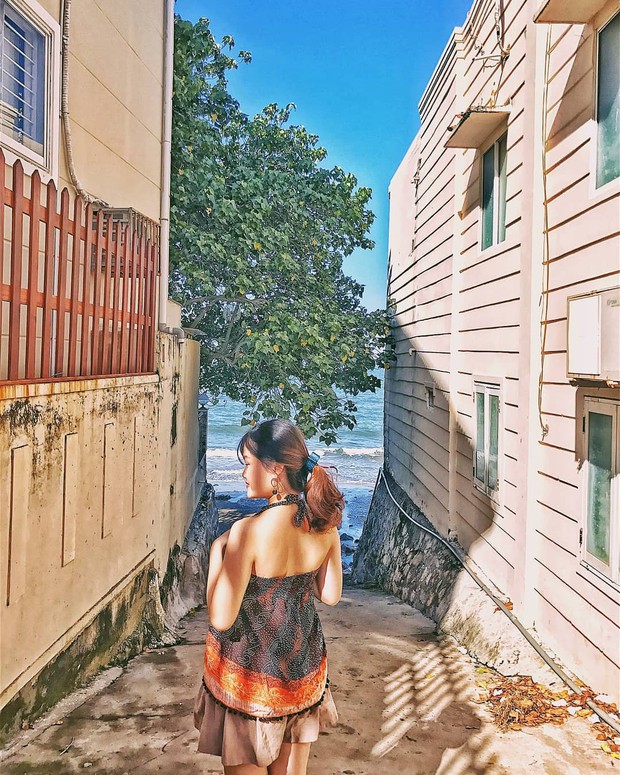 @_pvanie
This sacred "virtual living" place is an alley between two houses numbered 107 and 109, Tran Phu street, ward 5, Vung Tau city. The alley is quite shallow and leads straight to the sea, the two sides are two pastel yellow walls that look gentle and quite eye-catching. It feels like this place is like a symmetrical background that anyone standing on can have beautiful photos right away.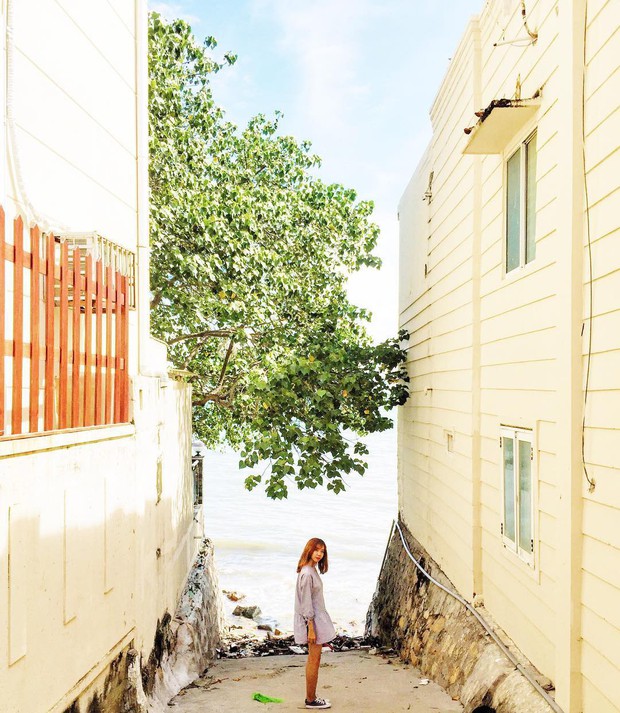 @ thaolink.kr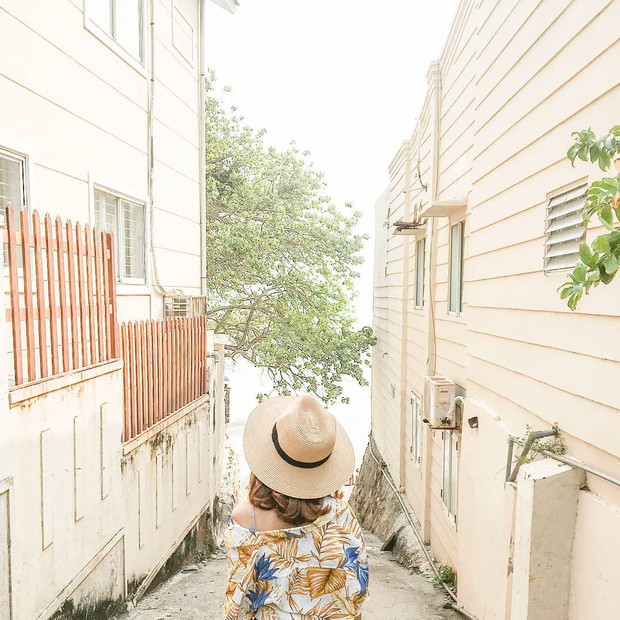 @ foody.vungtau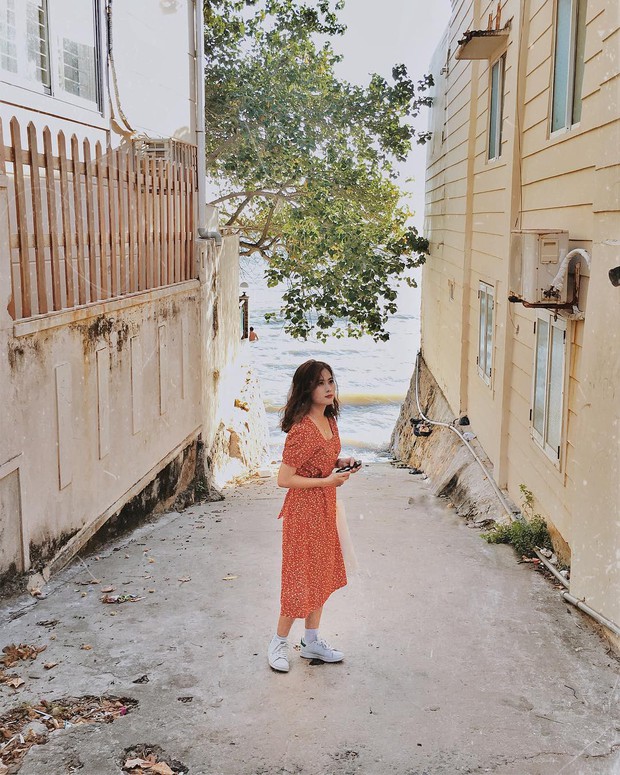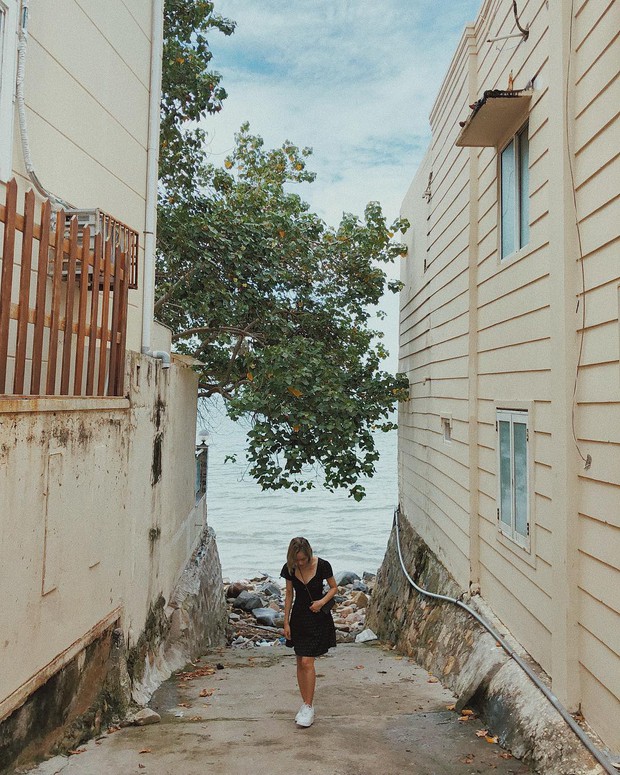 @ lee.halinh
For those who love the dreamy, gentle style of Korean or Japanese photography, this alley is the most suitable "virtual living" corner. If you want a beautiful and quality photo, you should come here in the early morning when the sun is just up or in the afternoon about 4am or more. At this time, the light will be moderate without being too harsh, making your photo not overexposed.
Let's see some more pictures taken by young people here: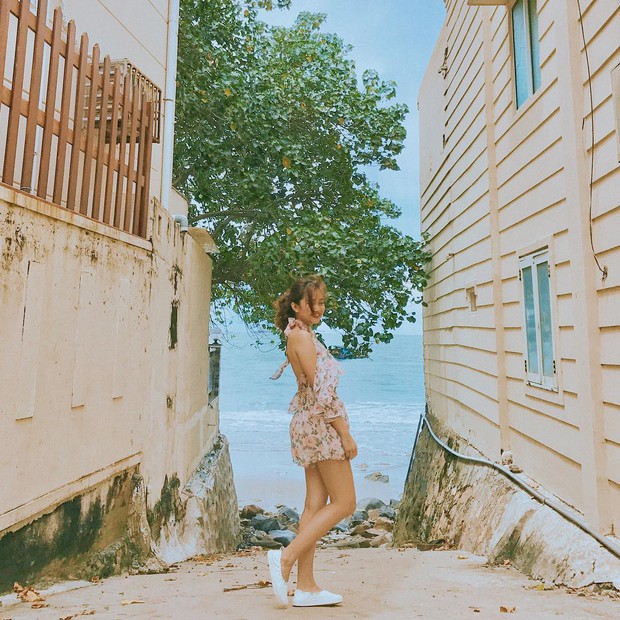 @ hn.nhatha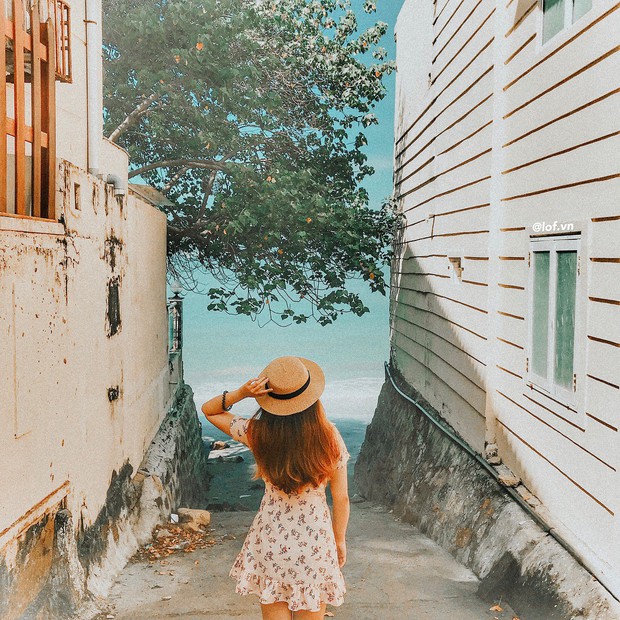 @ lof.vn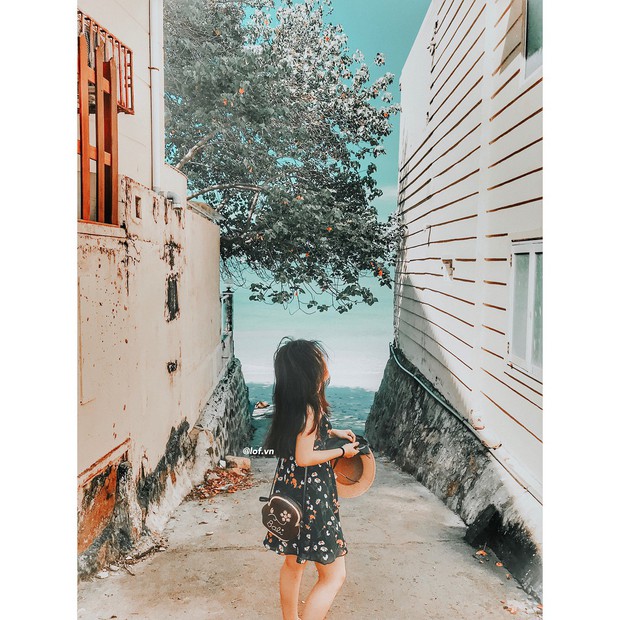 @ lof.vn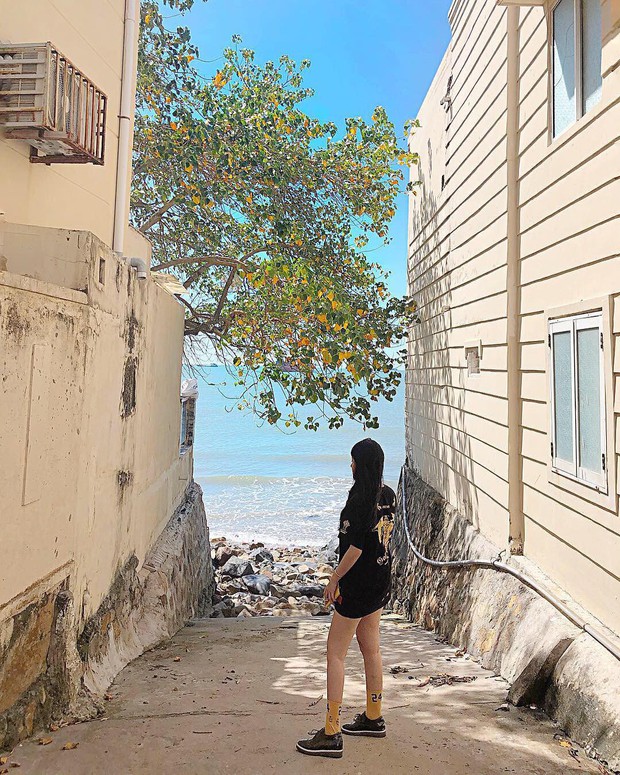 @tommieznguyen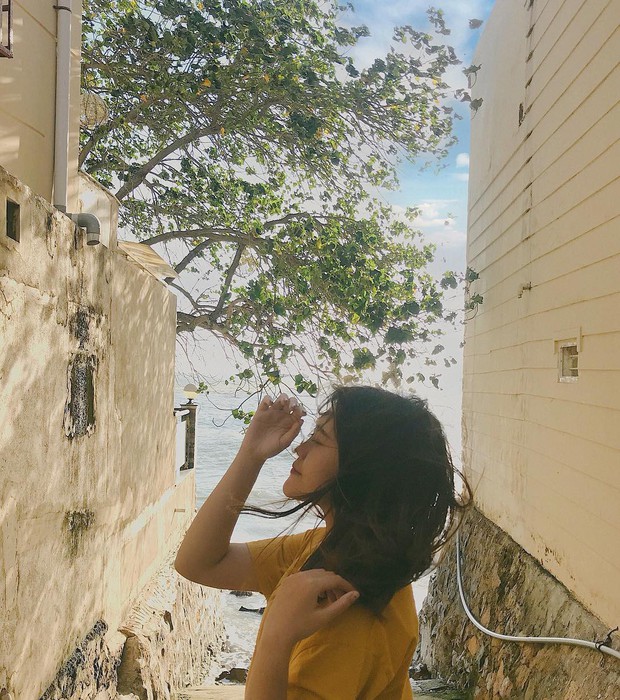 @ suzy.ng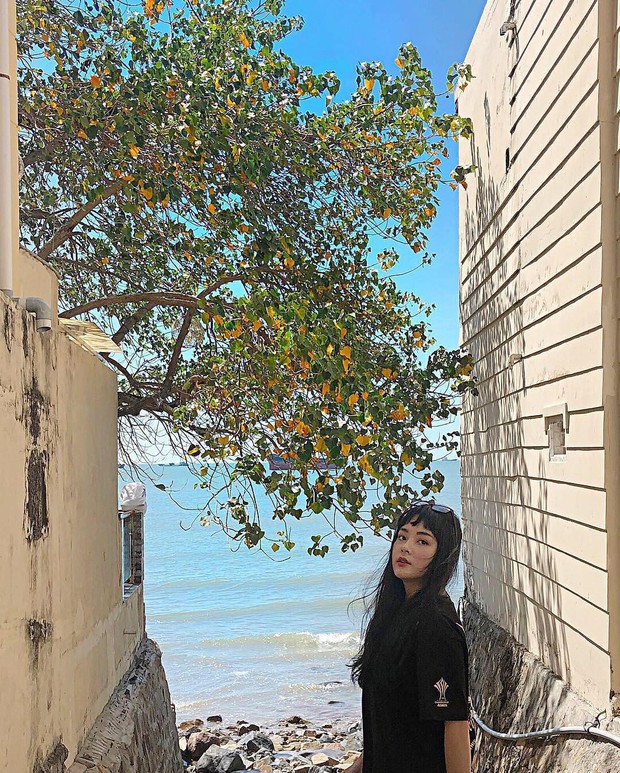 @tommieznguyen
@i___chang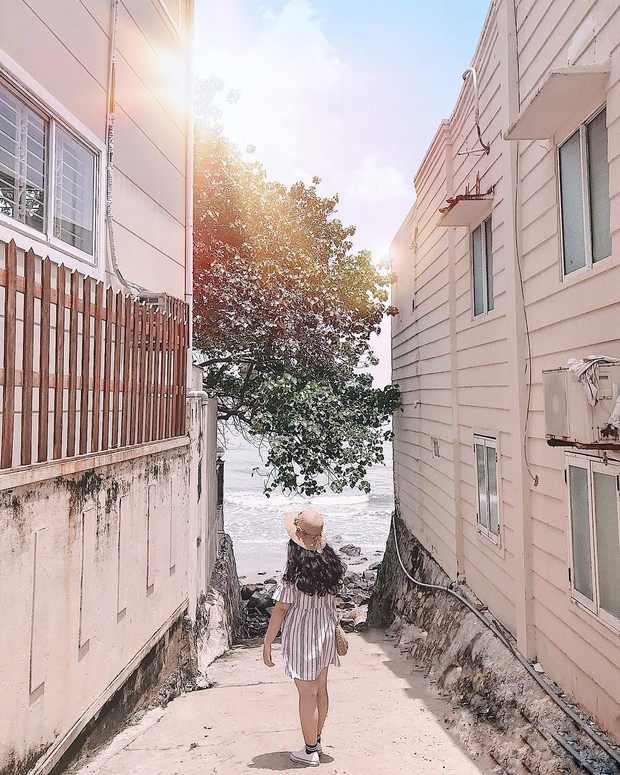 @bchouu_
Top 3 virtual alleyways in Vung Tau make virtual community rocking

1. Alley 107 – 109 Tran Phu
Referring to the virtual alley in Vung Tau , everyone will surely think of the alley between house No. 107 and 109 on Tran Phu street, ward 5, Vung Tau city – which is known as a virtual alley. Holy has never been HOT in the virtual live community.
At first glance, this is just an ordinary alley, but the appearance of two walls that are accidentally but intentionally built with a gentle pale yellow color, reaching high upright makes the alley long, deep. smoking and love like Korean movies.
A holy golden wall in the alley (Photo @ tran.tran_)
In particular, virtual living alley 107 – 109 in Tran Phu Vung Tau also has the highlight of the luxuriant, overgrown canopy at the end of the road, in the summer it is green one color, when autumn comes, it turns yellow like sunshine suitable for the blue sky, the clear sea water and the fine white sand glistening with silver light in the sun, it makes us feel like we are lost in some dreamy Western sky.
Green trees are cool in summer (Photo @hthuyy)
Above all, there are rare places where, whether taken from a distance or taken close-up, whether it is day or night, sunny or shady, all exude a romantic, charming beauty like this check-in alley in Vung Tau : Live full, youthful morning, is a sadness to reflect on in the afternoon and a peaceful silence when night comes, which makes us unable to refuse.
Have a beautiful picture like a movie poster (Photo @ chaa306)
2. Alley 444 Tran Phu
If alley 107 – 109 Tran Phu is located right in the city center, facing the immense sea and welcoming cool sea breezes carrying salty taste, alley 444 Tran Phu is located on a high mountain range outside. The city with the road is quite bumpy and difficult, so it is only for hard drivers or professional riders.
Although only recently emerging, this virtual alley in Vung Tau is immediately a lot of people who are passionate about virtual life, are adventurous and like to go "crazy hunting" for the wild and pure beauty A small road between one side is a steep cliff and the other is a large, green sea.
A wild alley (Photo @ uyentran.287)
However, the most prominent feature of virtual living alley 444 Tran Phu is that the two sides are surrounded by two straight rows of trees like majestic musketeers. In the spring, the trees bloom brightly pink like the cherry blossoms, the summer shines a cool green shade the whole road, when autumn leaves yellowish, making this place become as romantic as the roads in Korea far away. Bucket, and when winter comes, the spindly branches create a wild and attractive scene.
Spring road is as beautiful as poetry (Photo @mimi_misii)
Revealing, this moment taken with the sunset in the divine virtual alley of Vung Tau will give you the most "expensive" photo, captivating the hearts of viewers, and this is also the best time for you. admire the poetic and charming beauty of the beautiful sea city.
Super beautiful sunset in the alley (Photo @huyennn_huyenn)
3. Frescoed alley 6 Tran Phu
Another virtual living alley in Vung Tau that you cannot ignore is mural street located at 6 Tran Phu street, ward 1, Vung Tau city. Unnaturally discovered as the above alleys, this check-in point is made up of the skillful hands of Fine Arts University students and professional painters.
Unique frescoed alley (Photo by Fb Truong Thuy)
Initially it was just a normal, steep alley facing the sea and facing the busy Cable Car tourist area, so few people noticed, but when dressed in colorful new clothes, it immediately attracted hundreds, thousands of visitors to visit and take pictures every day.
Red maple forest brightens the road (Photo courtesy of Vung Tau Corner)
Over 100 meters of the length of the virtual living fresco alley in Vung Tau are covered with pictures from 2 to 3 meters high, with different themes such as girls with blue hair like trees, forests. The maple tree is red and bright like the West, the beach is clear as jade with the coconut trees swaying in the wind or the giant bird wings fluttering … all are painted with colorful, floating colors. turn on, brighten up a corner of the sky, making anyone passing by can not help but watch.
Fresh colors of the paintings (Photo: Fb Eat Vung Tau)
If you do not want to be "collided" on clear blue beaches with white sand, golden sunshine or mountains standing in the middle of the already familiar sky, then take the time to explore a little bit to virtual living alleys in Vung. Ship , this will be a "divine" destination to help you get "dreamlike" pictures that make people jealous.
Photo: Internet