About Soc Trang, many people enjoy visiting the temples of the Khmer, Hoa… Especially, there is Hoa Duc Tu pagoda in the middle of the city that does not worship Buddha but … "Ba Hoa".
Usually temples or pagodas will worship Buddha or gods, but in the heart of Soc Trang city, there is a rather large temple dedicated to worshiping "Mrs. Hoa" with the name Hoa Duc Tu.
Mr. Huynh Ngoc Minh, a member of Hoa Duc Tu's board of directors, said that Hoa Duc Tu Pagoda was originally a small temple located next to the ancient bamboo tree (also known as tamarind) over a hundred years old, located at the crossroads. Nguyen Dinh Chieu – Phan Dinh Phung Street, in Ward 4 (Soc Trang City, Soc Trang Province). Local people often call Hoa Duc Tu temple "Ba Hoa" temple.
Local people said, more than 100 years ago, at the old cuffed tree, on dark nights, they often saw flames rising from the top of the tree, so they thought that there was "Mrs. Since then, people set up a small temple to worship "fire god".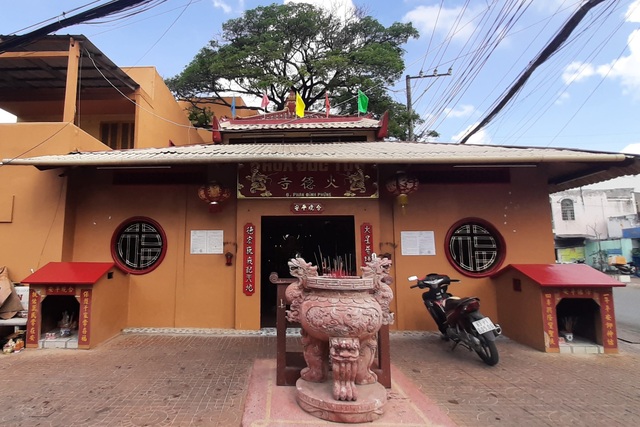 At first, the temple was built very small, but later on, more and more people came to worship, so the temple was gradually embellished. Around 1973, Mr. Truong Van Nguon (a local resident) initiated and called on everyone to contribute to expand the area of ​​the temple, with corrugated iron roofs and walls, partially meeting the spiritual needs of the people. local people.
After April 30, 1975, "Ba Hoa" temple was temporarily closed. In 1978, after many petitions, the temple was allowed by the State to operate again with the name Hoa Duc Tu but did not worship Buddha.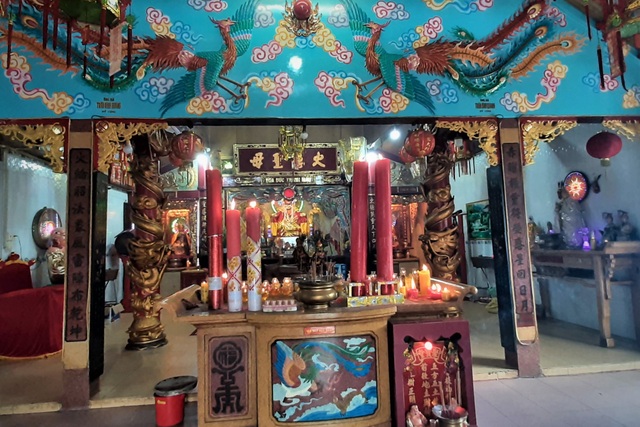 In 1990, the pagoda was restored with solid materials on an area of ​​218 m2, including 3 floors: Ground floor is a shrine; the first floor is a place to store things brought by people to worship and worship the spirits of people who have contributed much merit to the temple; the second floor is another place of worship.
Right in front of the shrine, occupying a spacious space is the place to worship Hoa Duc Thanh Mau with brilliant flower lights and a splendid statue of her in a suit and a gown that is changed once a month on the 24th day of the lunar calendar.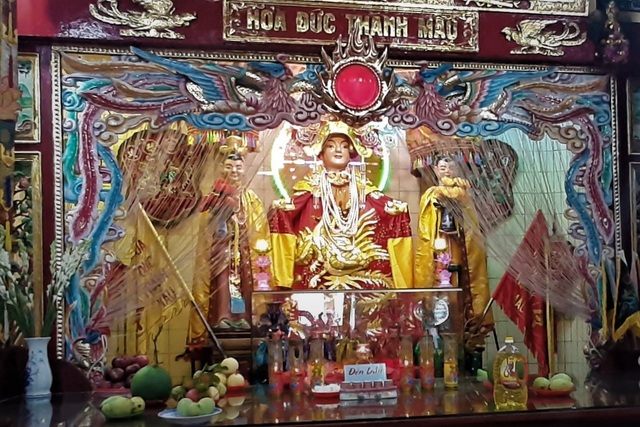 According to local people, praying to the "fire god" to bring spiritual peace is a belief that reflects practical needs from time immemorial, so people set up a shrine to worship "Ba Hoa" as a place to visit. worship and pray to the "fire god" not to cause harm.
Every year, a large number of Chinese, Kinh and Khmer people visit Hoa Duc Thanh Mau on the 24th day of the third lunar month. This time is the peak of the dry season in Soc Trang, which is also a time when fires are likely to occur. Therefore, coming to worship at "Ba Hoa" temple is also a reminder that people always appreciate fire prevention and fighting in daily life.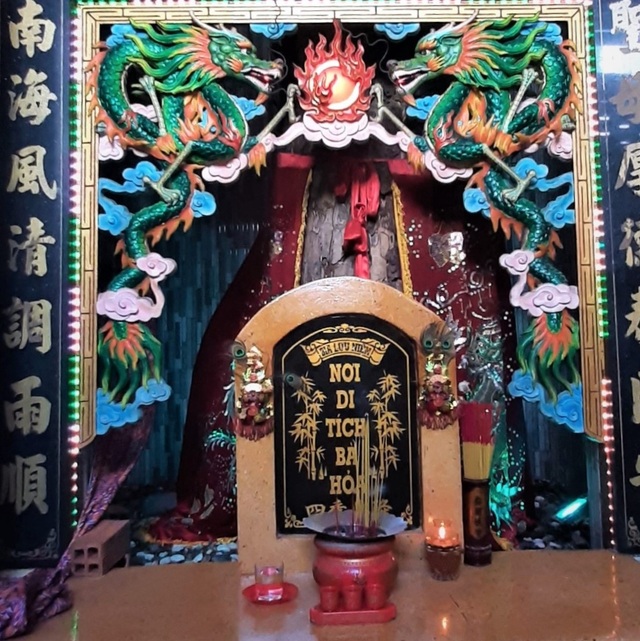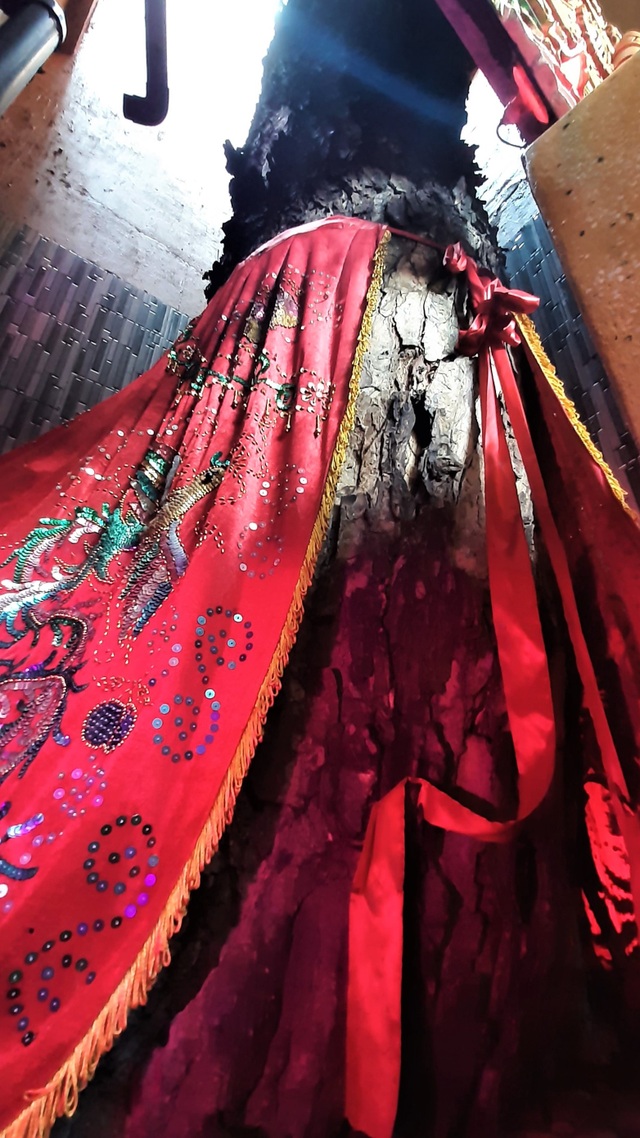 It is worth noting that, not only as a place of worship, for many years, "Ba Hoa" temple has also been a prestigious charity facility in Soc Trang city. Every month, dozens of poor households are supported by the Board of Directors with 10 kg of rice per household, and disadvantaged students are awarded scholarships from the annual charity fund.
In addition, there are also free hearses, coffins, burial items, etc., ready to promptly help the poor who have passed away and do other unexpected local charity works.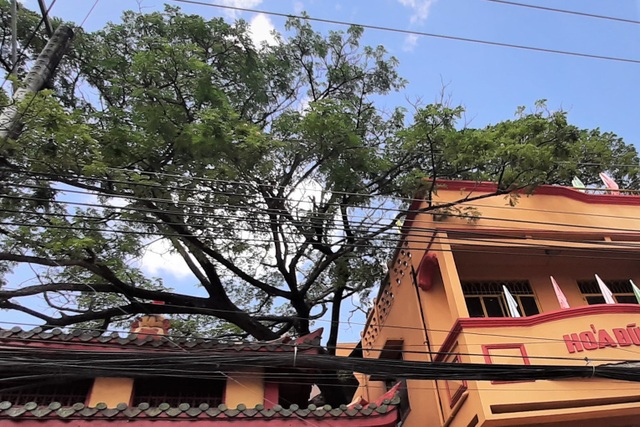 Huynh Ngoc Minh, a member of Hoa Duc Tu's Executive Board, said that Soc Trang has 3 ethnic groups Kinh, Hoa and Khmer living together, so there are many religious activities, including the worship of "Ba Hoa". It can be said that this is a rare religious activity in the residential community in the South as well as throughout the country.
Many local people also believe that "Ba Hoa" temple in Soc Trang is one of the few "Ba Hoa" shrines in Vietnam. Follow Dân trí