Having a stable, high-paying job in the city, Vu Thanh Toan (31 years old) suddenly "left the city to go home" to rent land to grow lotus in pots, combine selling ornamental lotuses and doing tourism.
Having a special love for the flower known as the national flower of Vietnam, 5 years ago, Mr. Vu Thanh Toan (Hung Ha, Thai Binh) brought all the money he had saved after 3 years of working to start investing. investment in lotus scene.
9X's decision was immediately met with fierce opposition from family and friends: "Many people say that I am crazy, crazy, have a stable job, and left to go back to my hometown to wade in ponds and fields to shovel mud to grow lotus." Toan recalls.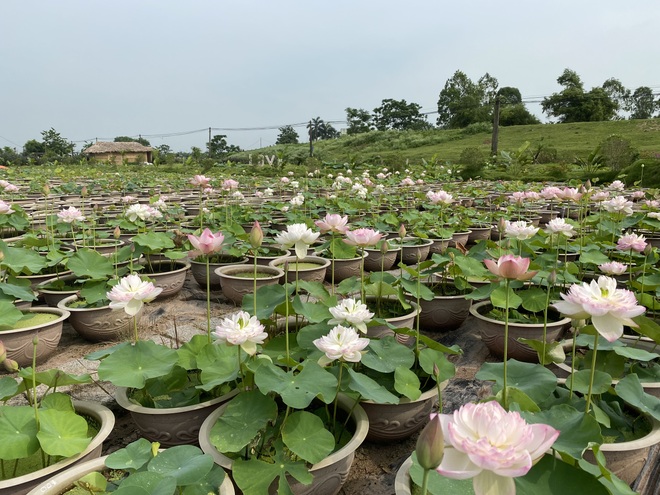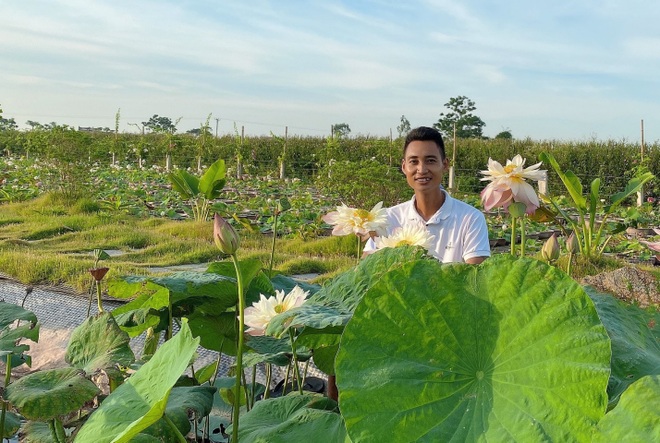 Mr. Toan decided to rent a land of 2000m2 in Vu Thu district (Thai Binh) to plant more than 1,000 pots of royal lotus, mandarin, cypress… Every day he worked hard to make lotus from 6 a.m. to night, even set up a tent to sleep. always at the lotus pond.
After 2 years of research and trial planting of many lotus varieties both at home and abroad, Mr. Toan realized the positive effects of this model and decided to multiply it 10 times. Currently, his lotus pond has more than 10,000 pots, with more than 50 varieties of lotus in the country and imported from Thailand, China, Malaysia…
The boy from the rice country said that lotus is a sun-loving flower, lotus grown in a pot requires more meticulous care than planting in a lagoon or lake because the pot dries up quickly and is poor in nutrients, so it must be watered regularly. , pruning leaves, fertilizing.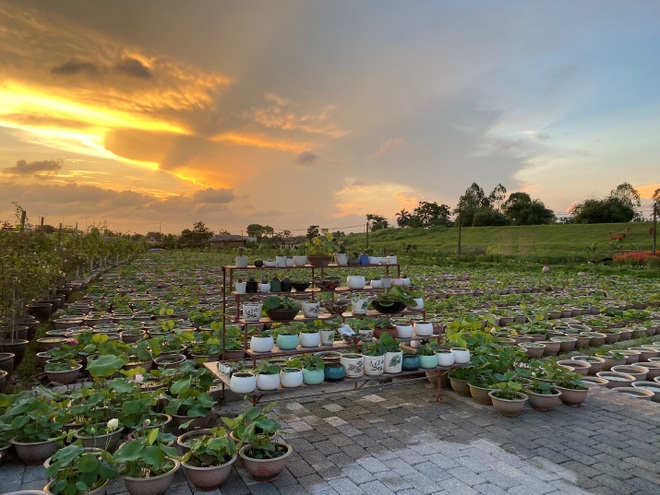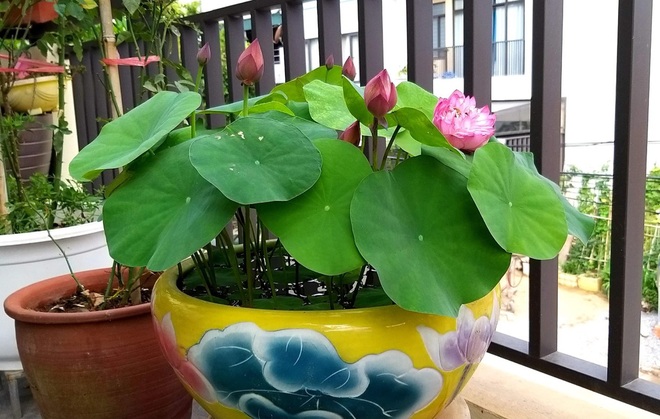 In addition, the super lotus variety (super lotus, giant lotus) is also being loved by many people. This lotus flower has up to 1000 petals, the flower is very durable, blooms from 5-7 days without losing petals. Or lotus varieties change color when they first bloom, they are pink, 3-4 days later, they gradually turn white and the flowers are very fragrant.
Last year's lotus crop, Mr. Toan sold about 4000 pots. The price of each lotus pot ranges from 150,000 – 800,000 VND, the most expensive pot is up to 4 million VND. After 5 years of starting a business with a new direction, every year, minus expenses, Toan earns more than 100 million VND in profit, in addition to creating jobs for 5 local workers.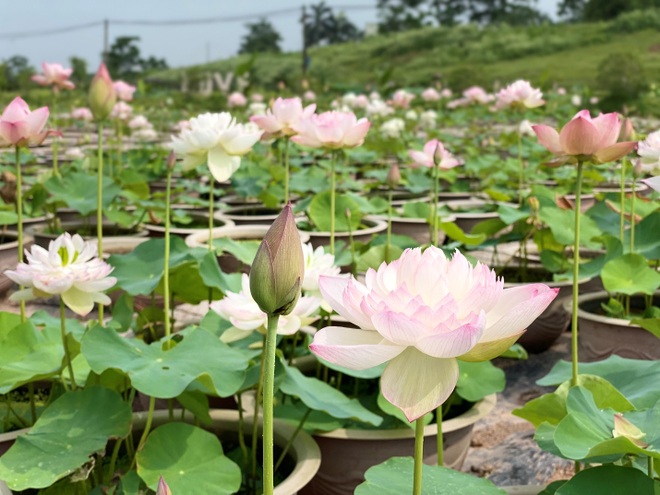 The owner of 9X shared, lotus has a terrible attraction: "I sell lotus to many customers in the city, some people say that it takes dozens of kilometers to find 2 lumps of land to grow lotus. Or there are women who have just grown up. After giving birth for a month, she went everywhere looking for mud.
Still in the process of investment, but now, from his premises, Mr. Toan also earns profit from selling lotus flowers in vases, selling lotus tea, lotus wine…. The important thing, even though there are many Gardeners sell lotus products but usually only one season a year (between May and July). Through research and investment in modern technology, Mr. Toan can sell lotus products throughout 4 seasons of the year. Therefore, the farmers working in his lotus pond also have a stable income.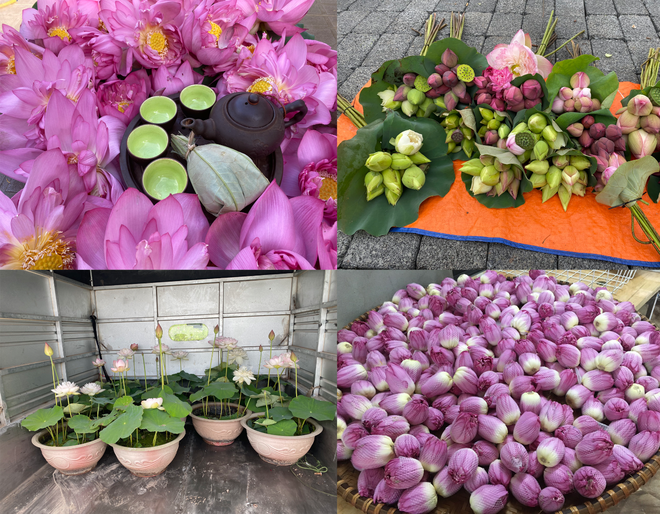 In the winter, Toan combines with Thai water lilies, which bloom all year round. In addition to potted lotus, he also rents land to build a lotus pond to develop tourism.
In 2020, Mr. Toan's shallow lotus pond attracts a lot of people to visit and take pictures. He collected tickets at 30,000 VND/person, and this year, due to the impact of the Covid-19 epidemic, sightseeing and photography activities had to be suspended, so the revenue was also reduced by about 30-40%.
With the accumulated experience, Toan also collaborated with lotus lovers in Nha Trang to expand the lotus growing model, spreading to many people who love flowers near the mud but still reaching high and radiating fragrance. sweet.
Follow Dân trí/Photo: NVCC