In addition to the ravishing beaches, extremely attractive seafood dishes that have made Phu Quoc's name and attract tourists, in the middle of this poetic Ngoc island, there is still peaceful and quiet beauty that few people know. come. If you have the opportunity to come to Phu Quoc, do not miss these places.
Suoi Tranh: Peace and harmony between the picture of nature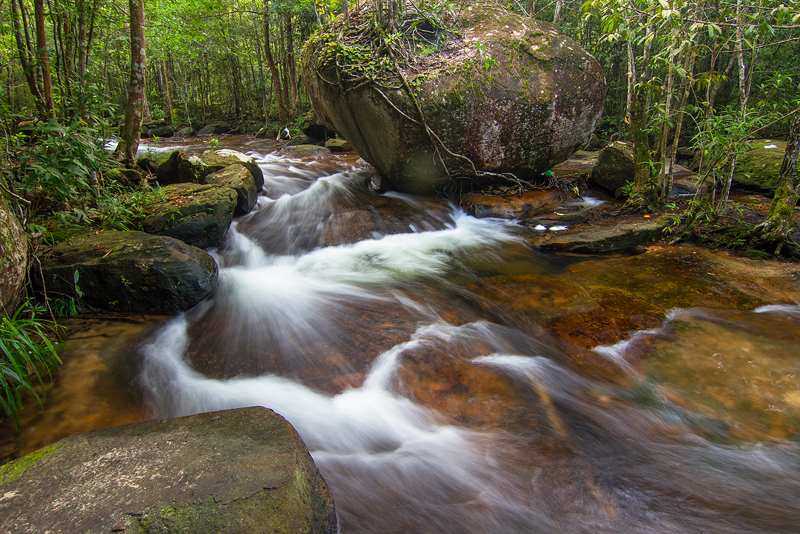 Suoi Tranh is gentle
Suoi Tranh is located in the south of the island of Phu Quoc, originating from Ham Ninh mountain, formed by many small streams and flowing through many rapids. Suoi Tranh is likened to a charming natural picture in the wild mountains of Phu Quoc island. Going up 300m towards the top of the waterfall, the picturesque mountain appears poetic with winding streams, rapids, and strangely shaped stones. Suoi Tranh is not only beautiful by itself, but also more beautiful by the scenery on both sides of the stream, where it chooses to flow.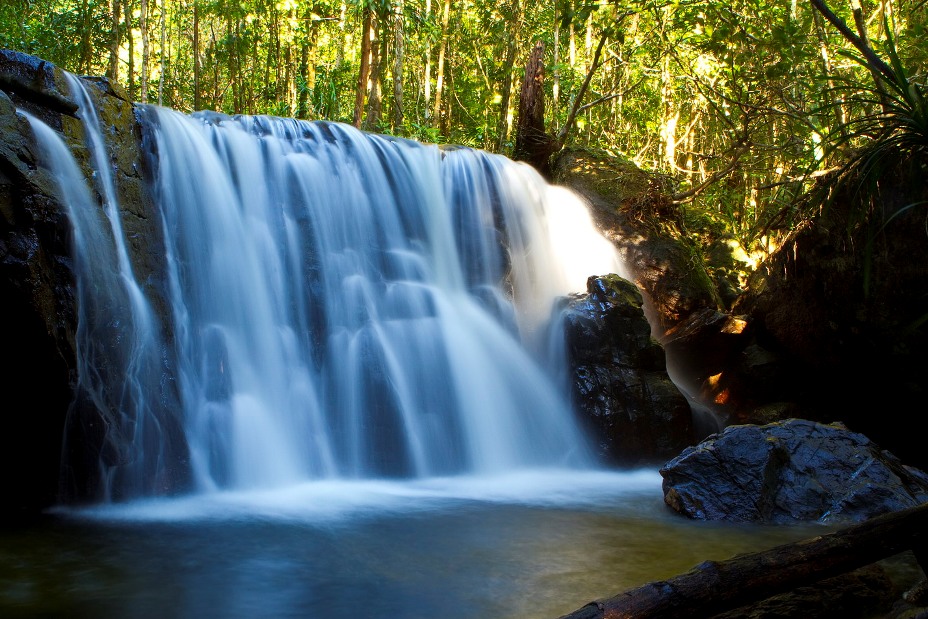 The magical beauty of the waterfall in Suoi Tranh
Come and soak in the picture stream is to experience the most beautiful sensations of all senses. Being immersed in the clear, cool water; You can see the scenery of the mountains and forests, beautiful flowers and grass on both sides of the stream, listen to the endless love song of the mountains and forests, harmonized by the rhythmic murmur of the stream along with the chirping songs of birds and immersed immersed in the scent of wild flowers.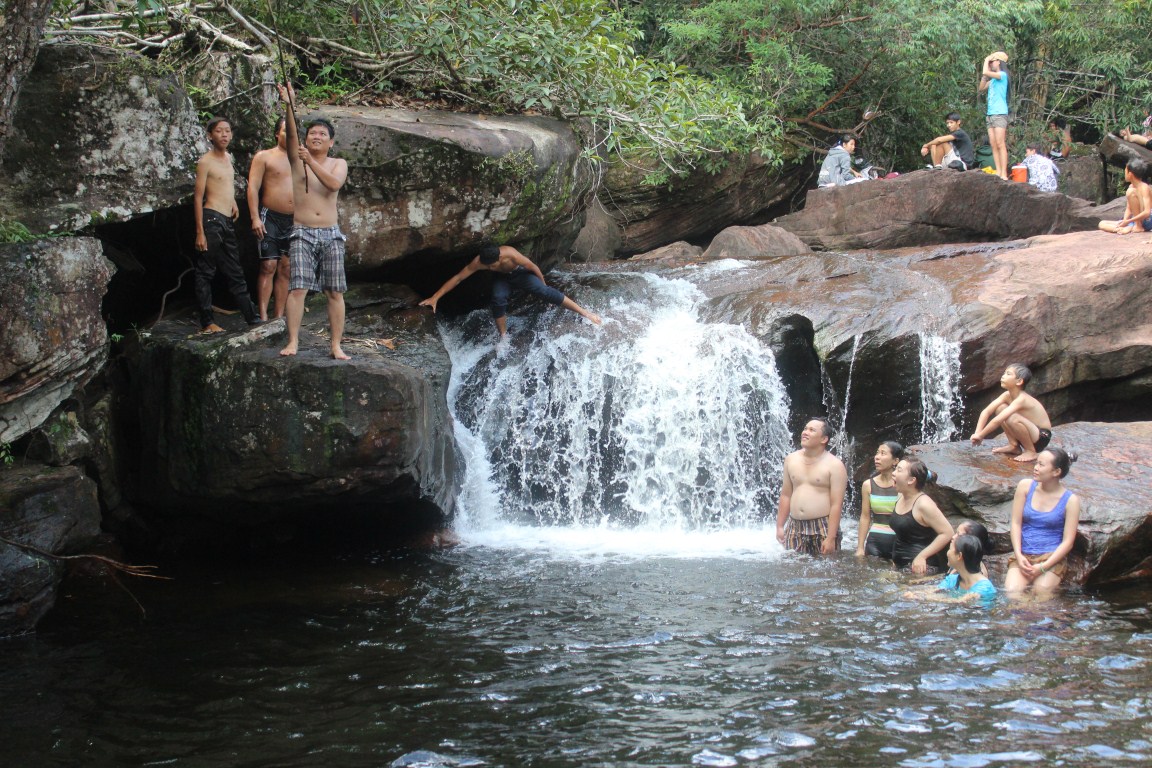 Visitors immerse themselves in the cool water
If you love strong feelings, you can also stand in front of waterfalls with white foam to flush your body to wash away all fatigue and worries. In addition, near Suoi Tranh, there are many illusory and mysterious caves such as Bat Cave with many beautiful and strange stalactites.
Da Ban Stream – the magnificence of tectonic nature
Da Table Stream
Da Ban Stream is probably a place that any visitor who has ever been to or intends to come to Phu Quoc will hear about. However, the number of tourists who have come here is not much because the road to Da Ban Stream is difficult to go and the water flow in the rainy season often flows fast, if carelessly slipping, it will be very dangerous. This place seems to be only for locals and those who love to conquer and explore. Anyone who has been to Da Ban Stream cannot forget the experiences that this stream brings. Not as gentle and gentle as Suoi Tranh, Suoi Da Ban gives visitors the feeling of strength and boiling. If Suoi Tranh is like a young woman with a shy and loving beauty, Suoi Da Ban is like a young man full of enthusiasm and extravagance.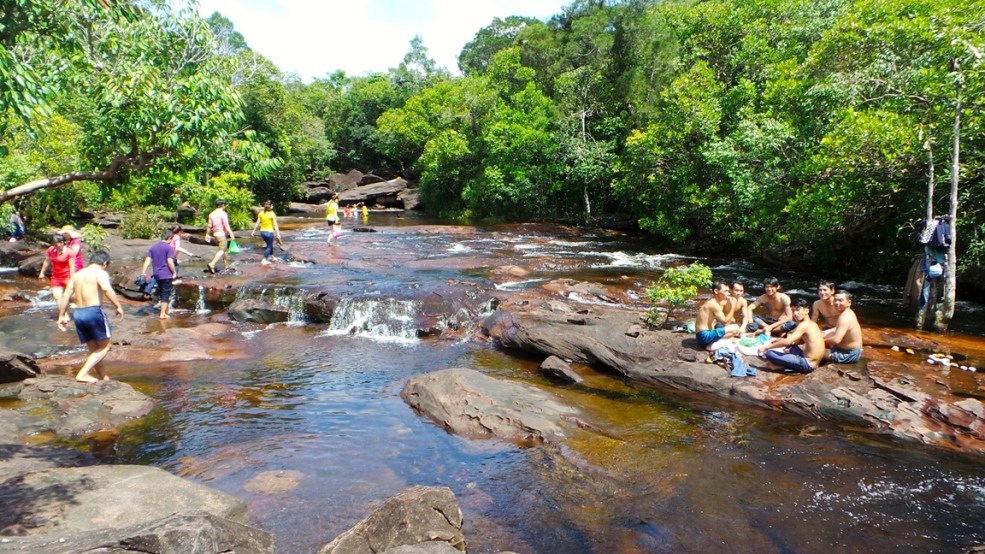 Tourists rest and eat on the rock faces at Da Ban Stream
Located in the north of the island, originating from Ham Ninh mountain, crossing many rapids with extremely strong water, it seems that wherever these fierce waters go, they smooth the rocks that block its path into smooth smooth surfaces. That is why the name Suoi Da Ban was born. On the stream are layers of flat rocks, some of which are flat and wide enough to set up tents here. There is nothing better than lying with your back on the rocks, dropping your bare feet into the stream, watching the waterfalls fall and listening to its resounding sound.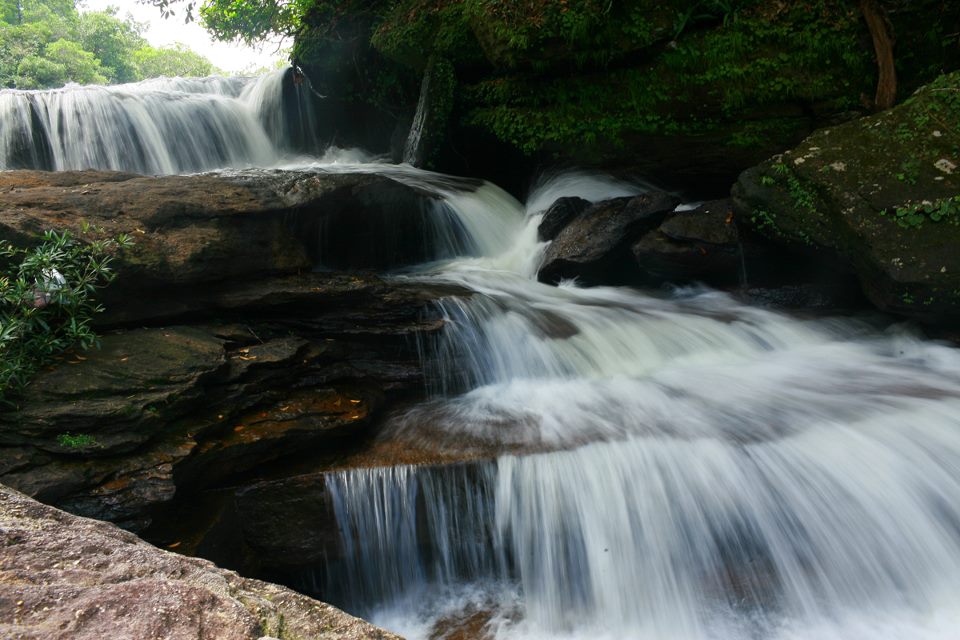 Da Ban Stream has majestic waterfalls in it
It will be a pity if you have come to Phu Quoc without ever setting foot in Suoi Da Ban, you will miss the opportunity to admire the majesty and richness that nature has bestowed on this Pearl island.
Da Ngon Stream – Challenging new heights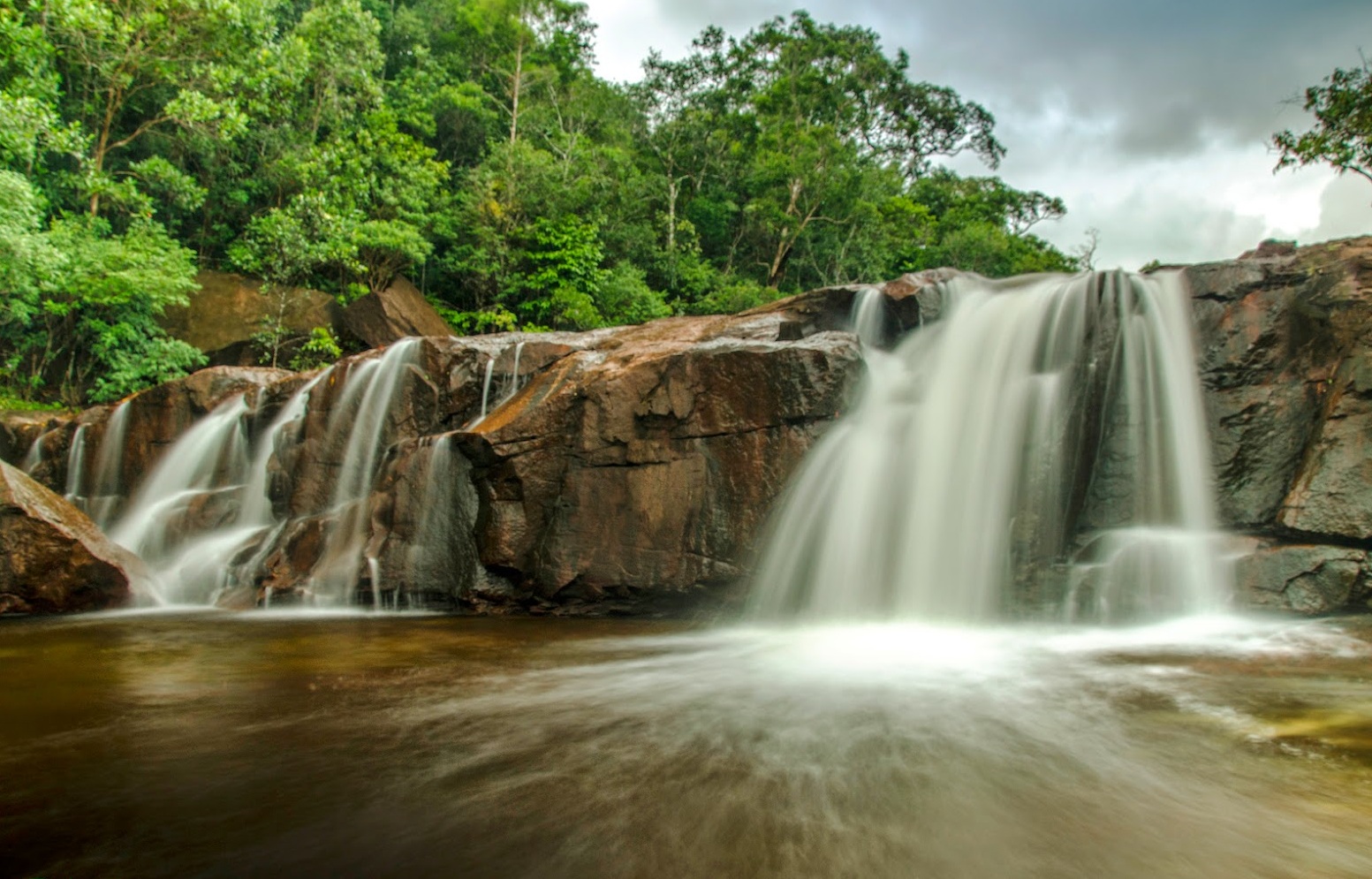 The majestic Suoi Da Ngon waterfall
Not as gentle as Suoi Tranh nor as flat as Suoi Da Ban, Suoi Da Ngon conquers adventurous and adventurous people with its ruggedness and jaggedness. Suoi Da Ngon is a blend of Suoi Tranh poetry with gentle, gentle and brave flows with waterfalls pouring from above with white foam of Da Ban Stream. That seemingly opposite mix adds beauty and mystery to Da Ngon Stream. The structure of 7 waterfalls with increasing height always stimulates the conquest and discovery of adventurous people.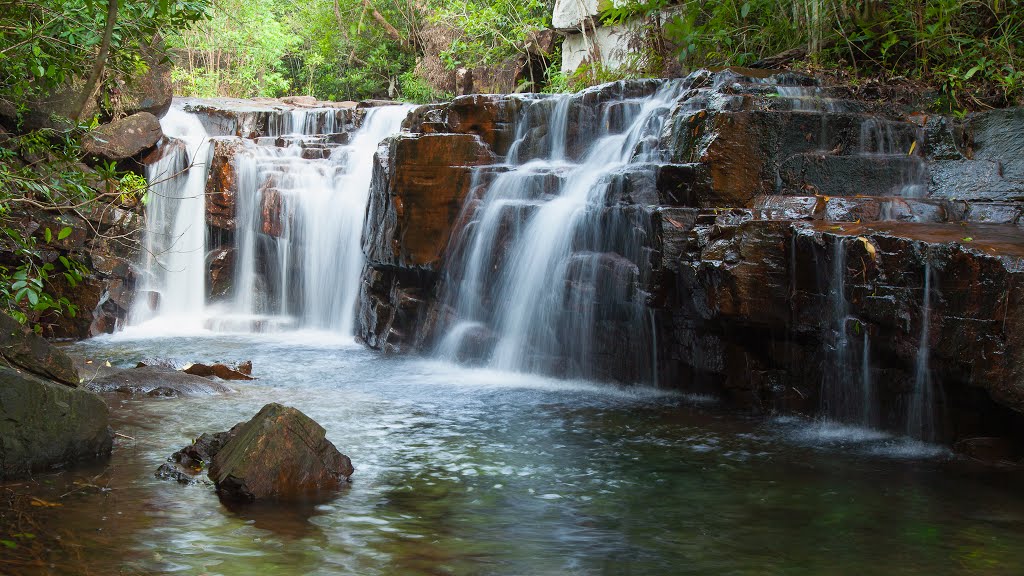 Da Ngon Stream where the heights follow the heights
Unlike Tranh Stream and Da Ban Stream, which only has water in the rainy season, Da Ngon Stream is more favored by nature by murmuring streams all year round. The tourists who come here almost always choose in the dry season because in the dry season, the amount of water here is not too much and the flow is not too tight, which will be more convenient for visiting, setting up camp or conquering 7 waterfalls.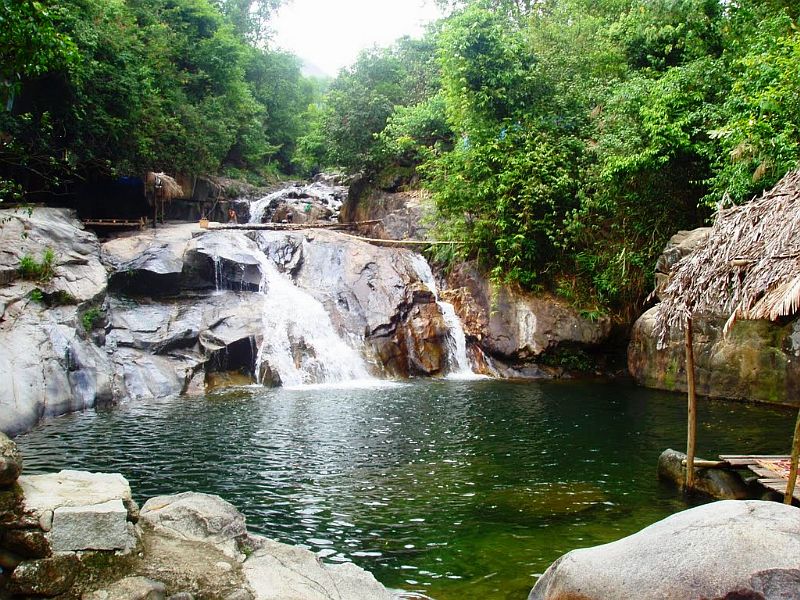 The rugged terrain of Da Ngon Stream
If you have a passion for discovery, Da Ngon Stream is not a bad choice for you.
Photos collected from the internet