Seven Mountains are 7 typical mountains among 37 mountains in Tri Ton and Tinh Bien districts.
The book Pages about An Giang by author Tran Thanh Phuong, published in 1984, mentioned the names of 7 famous mountains in That Son region, including Cam mountain, Dai Nam Gieng mountain, Co To the mountain, Dai mountain, Tuong mountain, and Ket mountain. and Water Mountain. Photo: Nguyen Hoan Hao.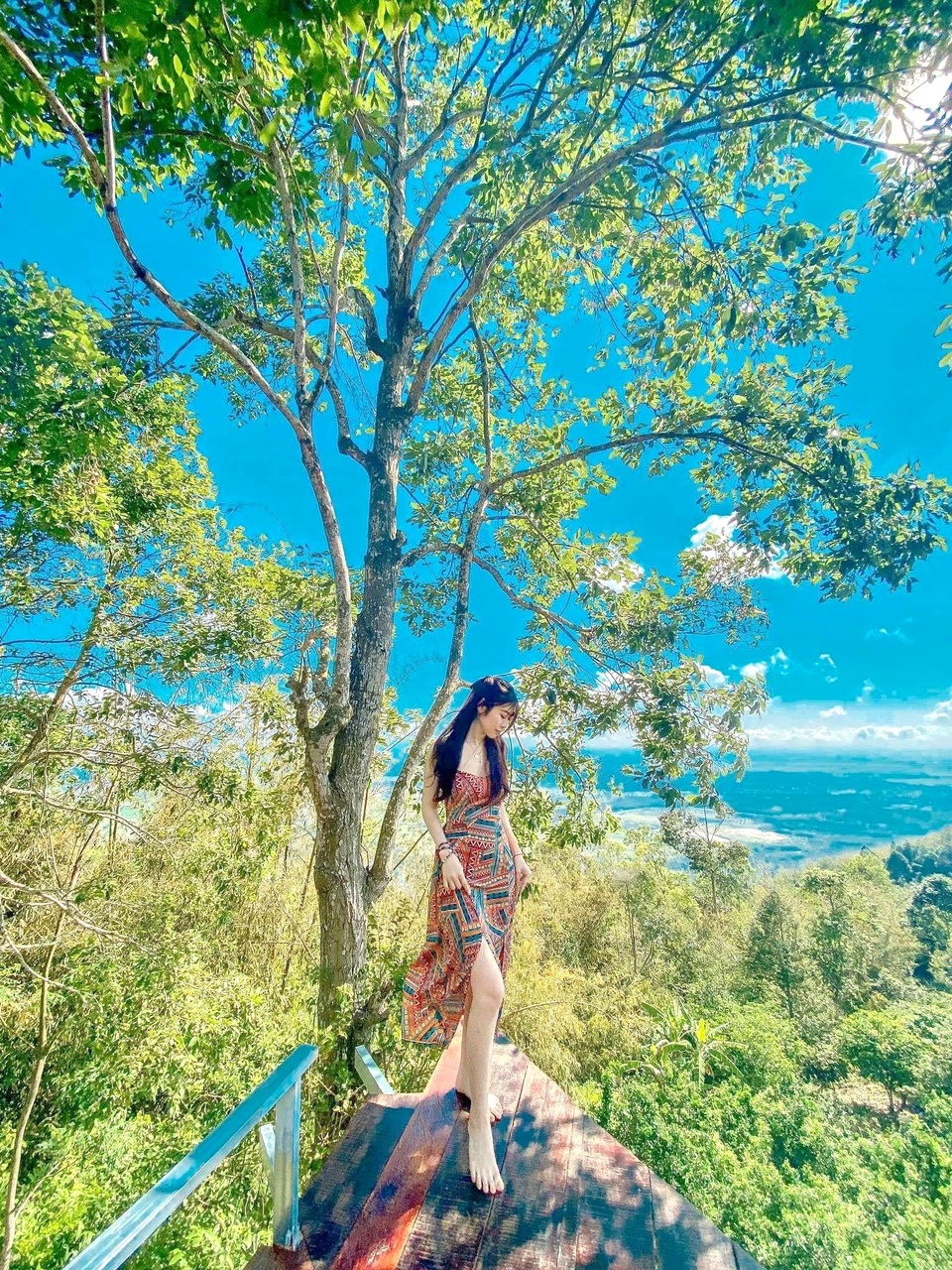 The landscape of That Son area is a distinctive highlight of the delta. In particular, Cam Mountain with a height of 705 m is considered the "roof of the Mekong Delta". Vo Bo Hong (or Bo Hong Palace) is the highest place on the top of Cam mountain and in the That Son range. Recently, camping, cloud hunting and nature exploration in Cam Mountain have opened up a new perspective on river tourism. Photo: House Of Clouds.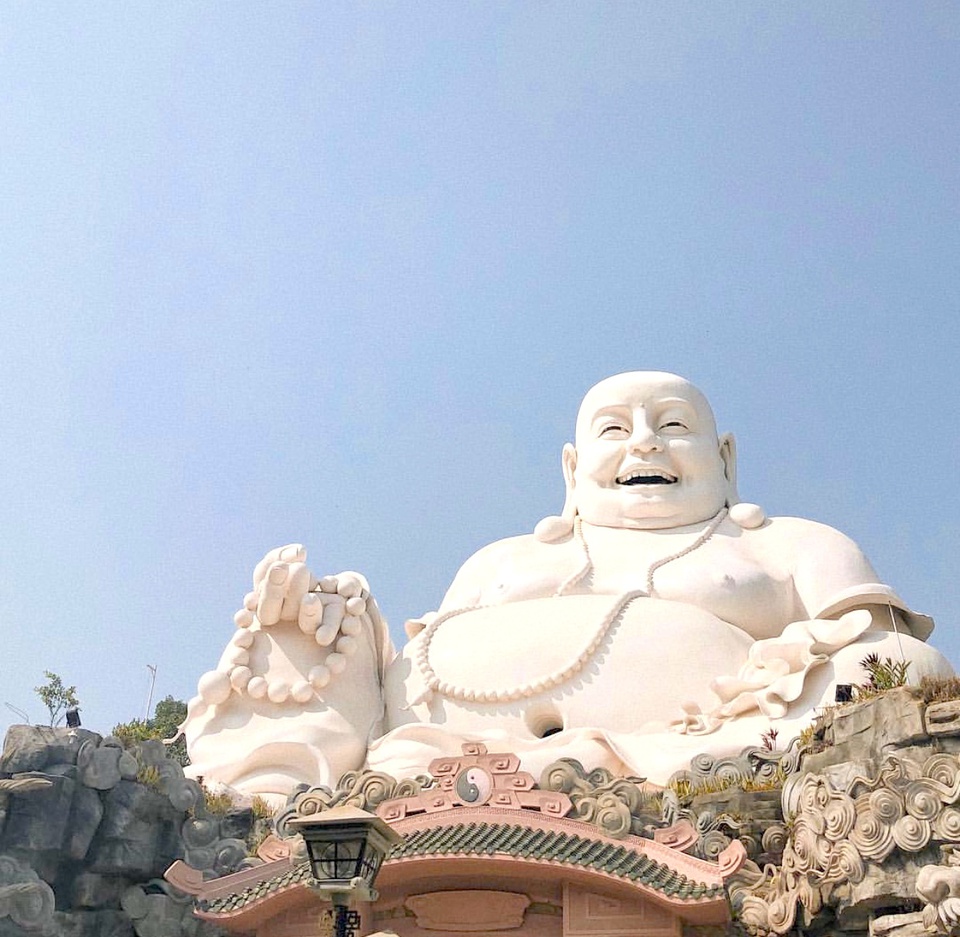 Maitreya Buddha statue on the top of Cam Mountain belongs to Big Buddha Temple. The statue has a height of nearly 34 m, clearly depicting a peaceful smile, compassion, equanimity and a characteristic big belly. According to many experts, this statue achieves a high aesthetic level of architecture and harmony between the mountain and forest space. The statue owns the title of "The largest Maitreya Buddha on the top of the mountain in Vietnam" in 2006 and was recognized as the "largest Maitreya Buddha statue on the mountain in Asia" in 2013. Photo: Tranvuvuong194.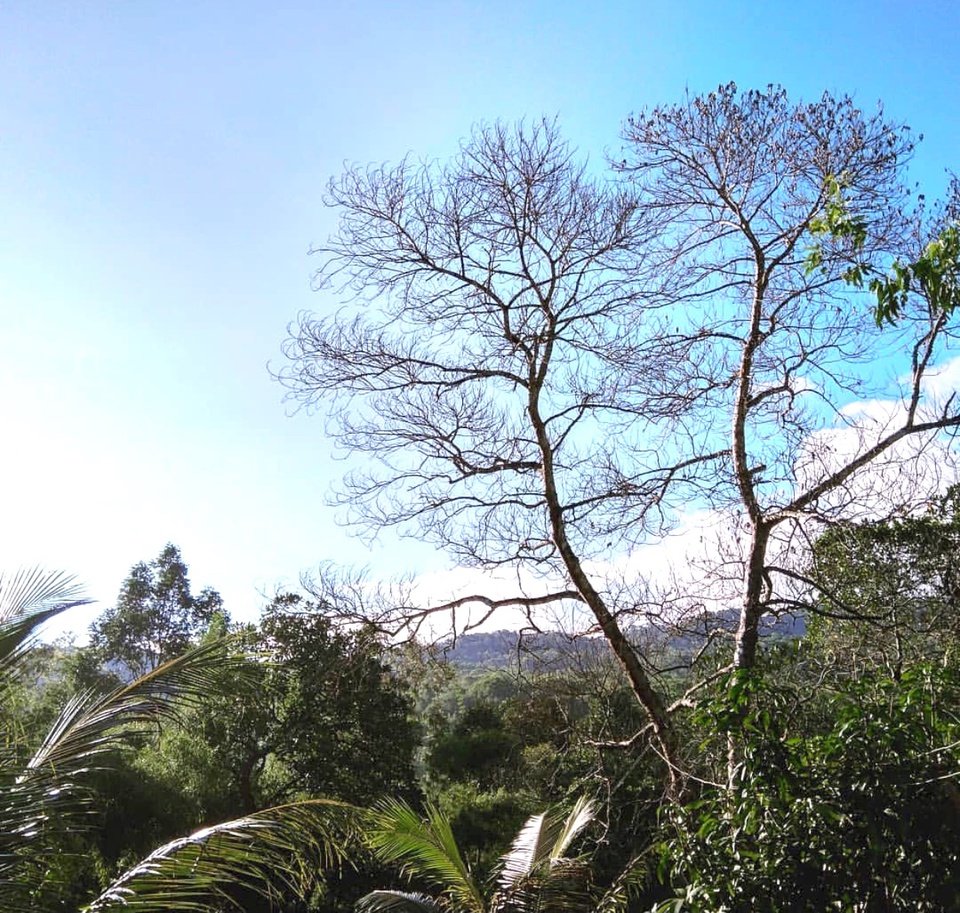 Long Mountain has the literal name Ngoai Long Son (mountain of lying dragons) or mountain Dai Lon. The mountain is 580 m high, 8,000 m long, is the longest mountain in the That Son range. There are many kinds of precious woods, birds, wild animals, orchards, and landscapes. Located on the high point of Dai mountain is O Ta Soc base, which has been ranked as a national historical relic. Photo: Flowervillage_02012016.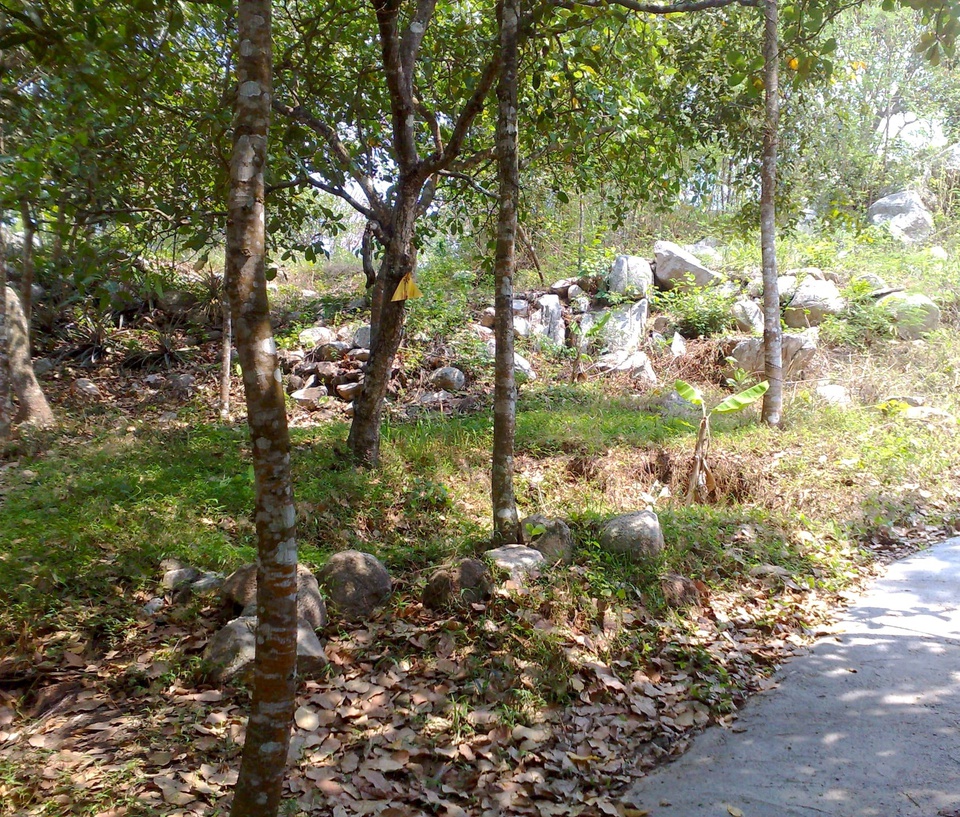 Long Mountain Five Wells has the word Ngu Ho Son, also known as Small Dai Mountain. The name of this mountain comes from the fact that the mountain has 5 places where the ground is as deep as a well. Although the mountain is dangerous, there are many beautiful scenes, the garden is full of fruit all year round. Nam Long Mountain is located opposite Mount Ket. Photo: Nguyen Hoai Bao.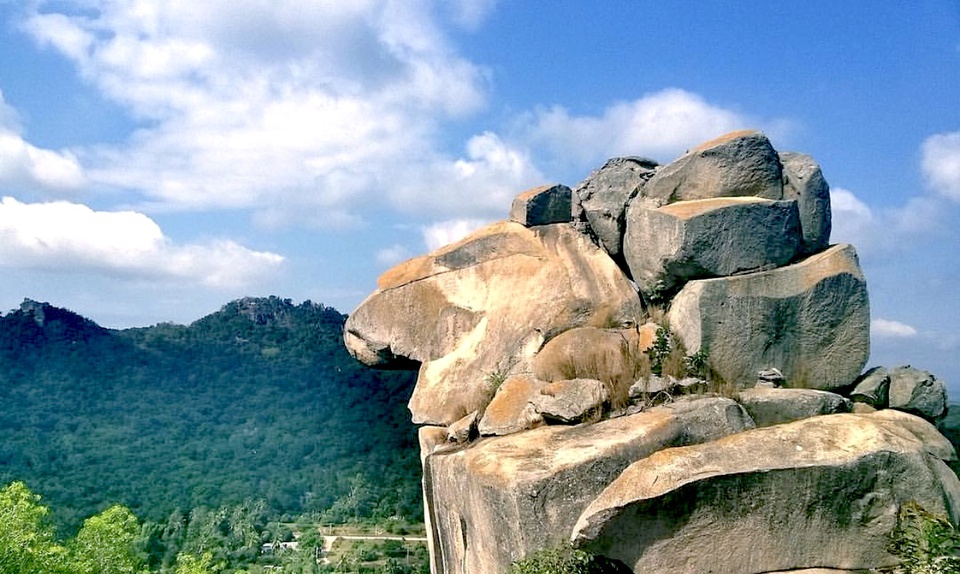 Mount Ket has the word Anh Vu Son, or Ong Ket mountain as the pilgrims call it. The mountain has a round shape, 225 m high, more than 1,100 m long, and wide. The road to the top was created by people going up the mountain to collect firewood. The scenery of the mountains and forests still looks primitive and pure. There are also many stone slabs with unique natural shapes. Near the top of the mountain, there is a giant rock protruding, according to many people's imagination, it is shaped like a parrot's head. Photo: Langthang.angiang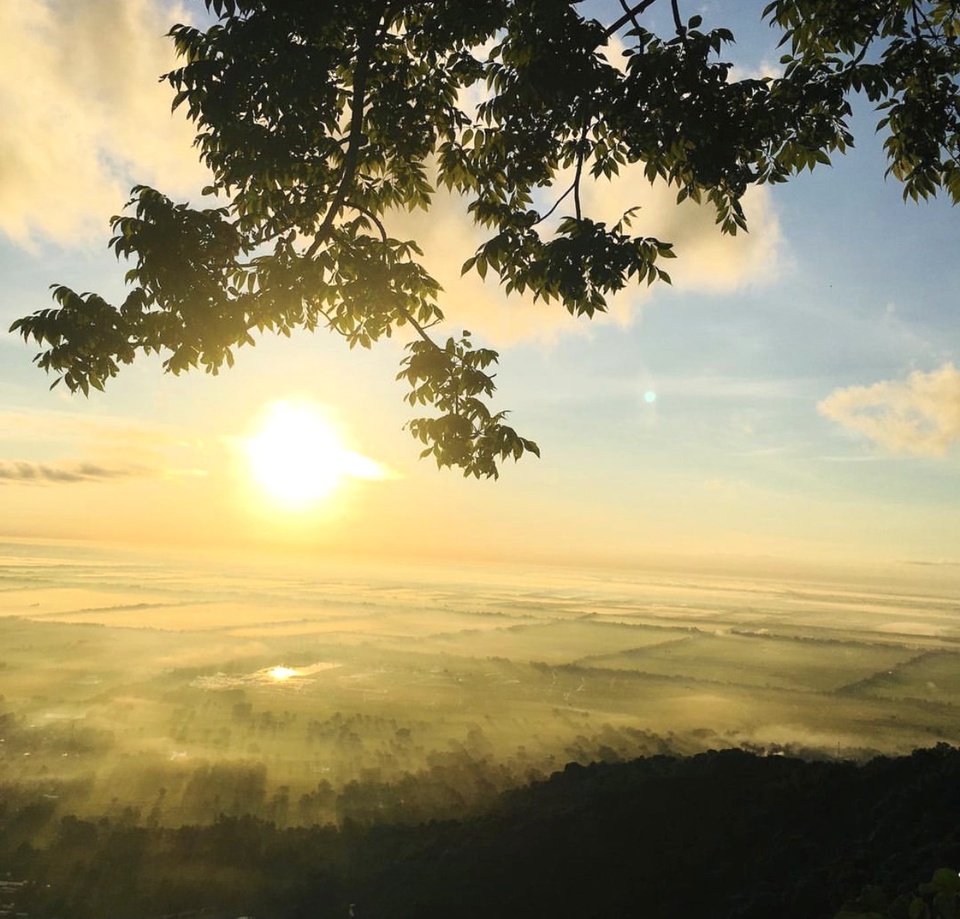 Phung Hoang Son is another name for Co To the mountain. Co To mountain is the second highest in That Son range, reaching 614 m. Because in the semi-mountain area and due to the special geological structure, many places inside the mountain is a system of underground caves like a large honeycomb, very solid and solid. This place is one of the most popular camping spots. Visitors can watch the sunset or sunrise, admire the scenery of mountains and rice fields from above. Photo: Phuonganna1997. Follow zingnews