Phu Yen has always been known for its beautiful and poetic sea roads and surely no one is unaware of Om Beach Phu Yen, a beach that is not only clear but also has ecstatic wild features that make those who have never been here. will really want to come and those who have been here before will still want to come back again. Discover the exciting things that are waiting for you at this beautiful beach with Vinlove
See more:  Bai Xep beauty in the land of "yellow flowers on green grass" Phu Yen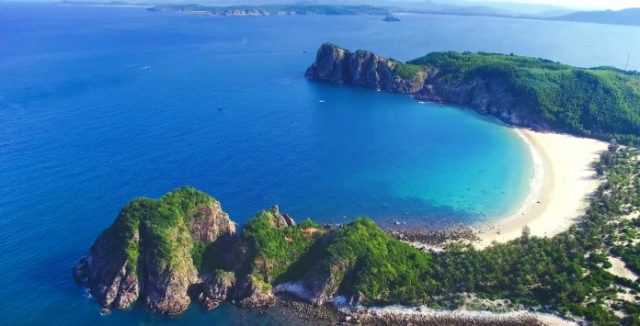 With a distance of 70km from Tuy Hoa city to Xuan Dai Bay, going another 20km is Bai Om appearing right in front of your eyes. You can choose the route to move here in 3 ways, one way is to start from Trung Trinh junction, go down to Vung Hi, Vung Me, continue to Vung La to arrive. Another way is to move in the direction of Deo Nai to the intersection of Tu Nham Village and then turn right, keep going straight and you will reach Vung La territory and out to that sea. The third way is to move to the beach by boat, going from Song Cau town or Nhat Tu Son commune you will take 90 minutes by boat while enjoying the beautiful scenery to arrive.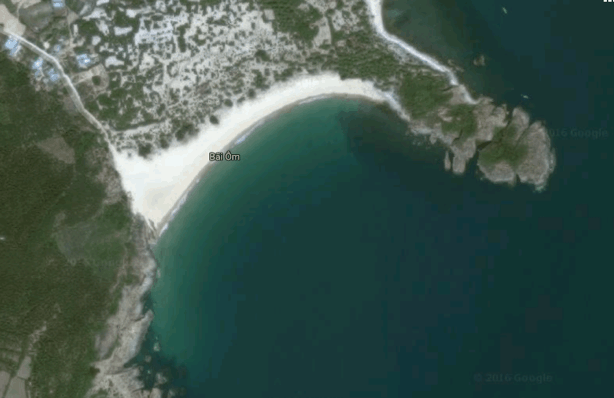 Only about 500m apart, you can go to Bai Rang nearby, if Bai Rang has calm waves, calm sea surface, gentle white sand, Bai Om is the complete opposite of consecutive waves. They rushed to the shore in waves, day by day and night and night without stopping. Perhaps it is the opposite that makes Bai Hum Bai Ranges always a pair of beaches that attract more tourists to visit. Especially when you come here, you not only get a cool bath, immerse yourself in the infinity blue water, but only about 1 meter above sea level, you can see the coral reefs of many shapes, sizes, and colors it's colorful. Just walking right on the pristine white sand, you will also see these coral carpets faintly. Just a small note when swimming in the sea is that you have to be careful about the rocks and coral reefs below if you don't want to get yourself injured.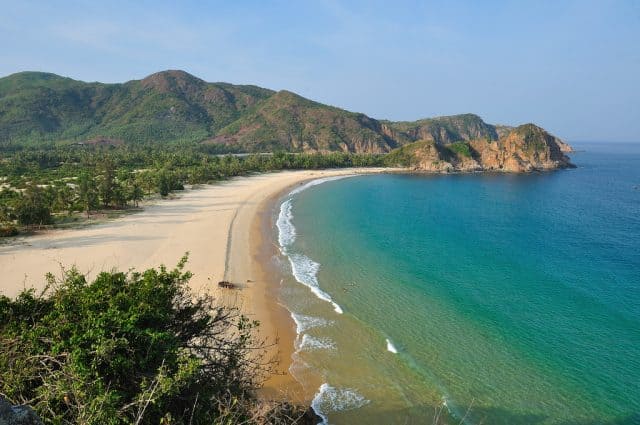 Those who enjoy the thrill of adventure, they will love to play with the big waves that show no signs of resting at this beach. The name Bai Om originates from the shape of the beach, viewed from above, the sea has an arc shape, feeling like a mother nature's arms embracing this place.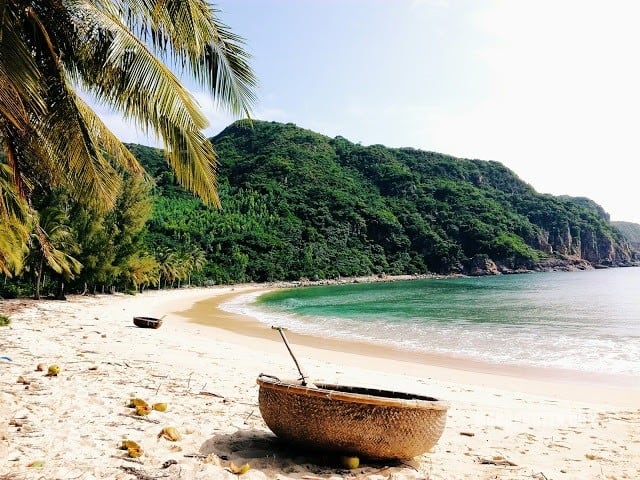 Try watching the sunrise every morning at this beach or the romantic sunset at the end of the sky, surely just want to live here so that every day you can see and admire the spacious natural scenery. Just insanely beautiful. In addition, you can set up a tent, light a campfire, play with the piano, sing together, sing lullabies, the sound of the sea waves lapping at night, the sound of the sea breeze blowing the leaning coconut trees, all creating an extremely space It's so much fun that anyone who sees it will never forget it. Don't miss this completely free "thousand-star hotel", drop yourself on the sand, look up at the high sky with millions of millions of sparkling, sparkling stars, especially on summer days. The soothing sounds of the sea will bring you to a deep sleep at any time, you will temporarily forget your worries,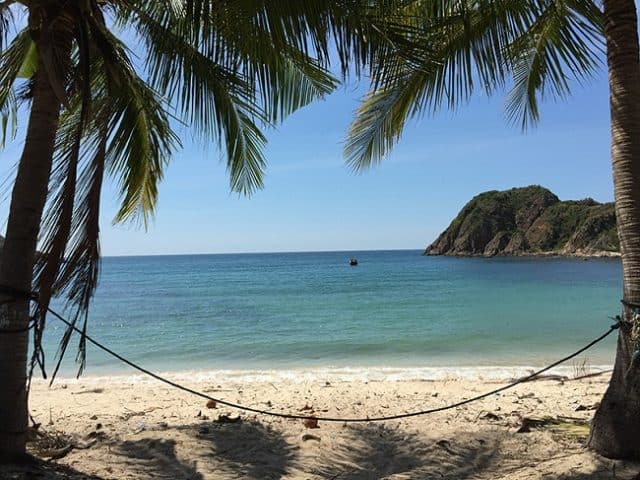 In addition to being satisfied with the beautiful nature of Bai Om Song Cau , you are also known for the hospitality from the friendly fishing village people. Not a delicious restaurant dish, but just a simple meal, but it will be more delicious than ever because there is humanity in it. Sitting and eating a meal, listening to stories about going to the beach, about life sometimes being difficult, makes you feel so sorry for the people of this sea.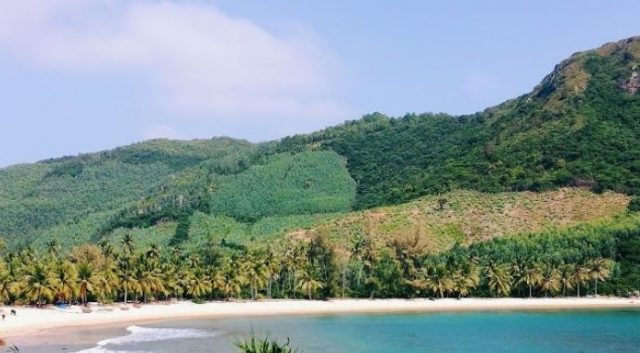 Due to the lack of tourism development, Bai Om Phu Yen is still very wild, very green, this is an attractive destination for backpackers who want to find a new place but still be enchanting. Schedule a trip to the land of "yellow flowers on green grass" to feel the wonderful beauty of nature and people here!