Hanoi cuisine is not only famous traditional delicacies but also Hanoi snacks are also worth learning when coming to the capital.
1. Hoan Kiem Mannequin Street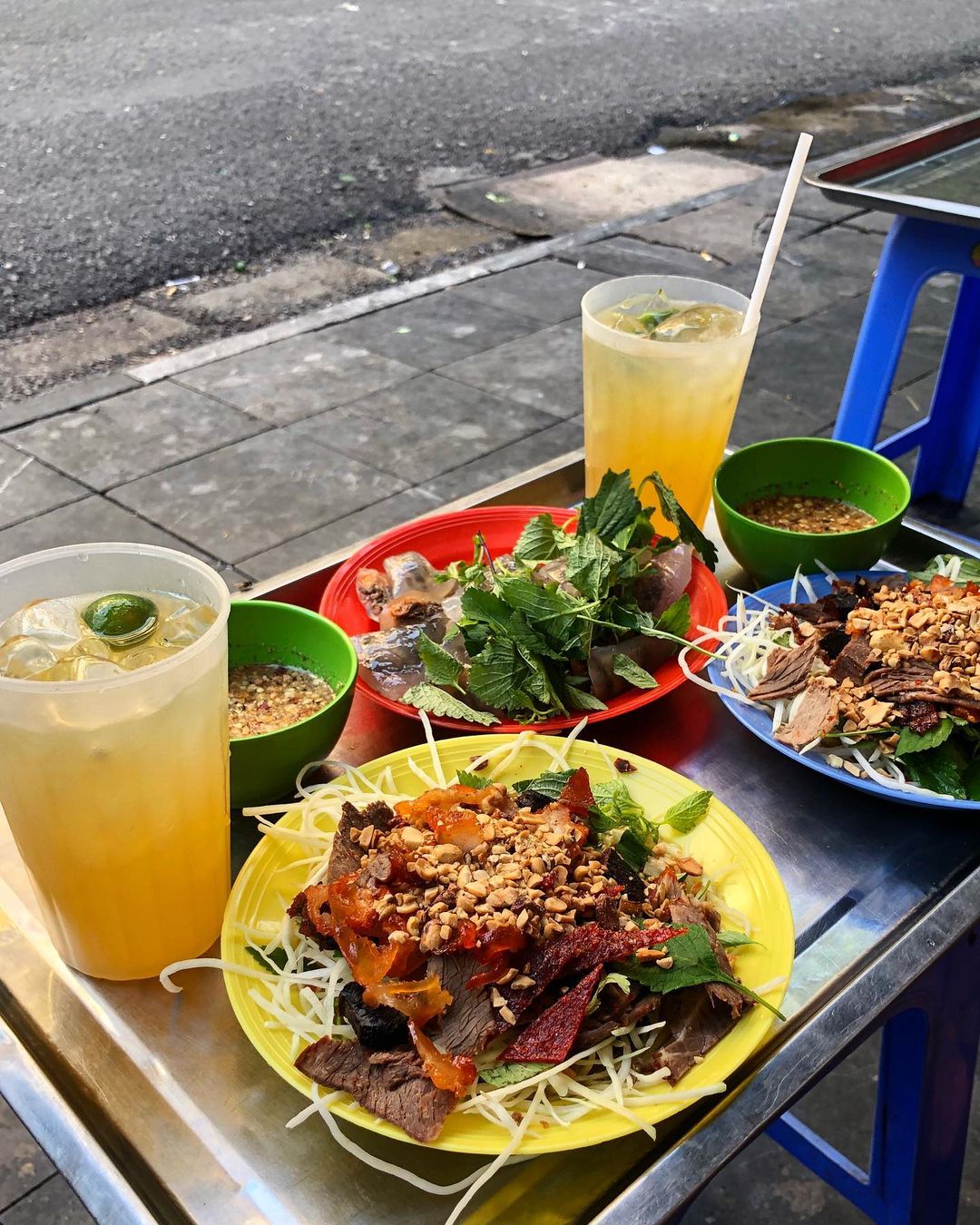 Photo: @onelifelefttolive
Mannequin street, the name sounds strange and different, right? When it comes to mannequins, especially dried beef mannequins, many Hanoi diners will immediately think of Hoan Kiem Lake, where the street is less than 300m long but there are dozens of mannequin shops close together on the sidewalk. You may not know but 5/8 famous delicious mannequin shops in Hanoi are located in the Hoan Kiem district
The typical dishes of dried beef salad at Hoan Kiem Lake include many familiar and familiar ingredients such as green papaya, dried beef cut into pieces or herbs, roasted peanuts, and a typical sweet and sour mix. With the price of only 35,000 VND, you can already reward yourself with a delicious and delicious snack with the style of Hanoi street food in the late afternoon.
2. Ly Quoc Su Pho street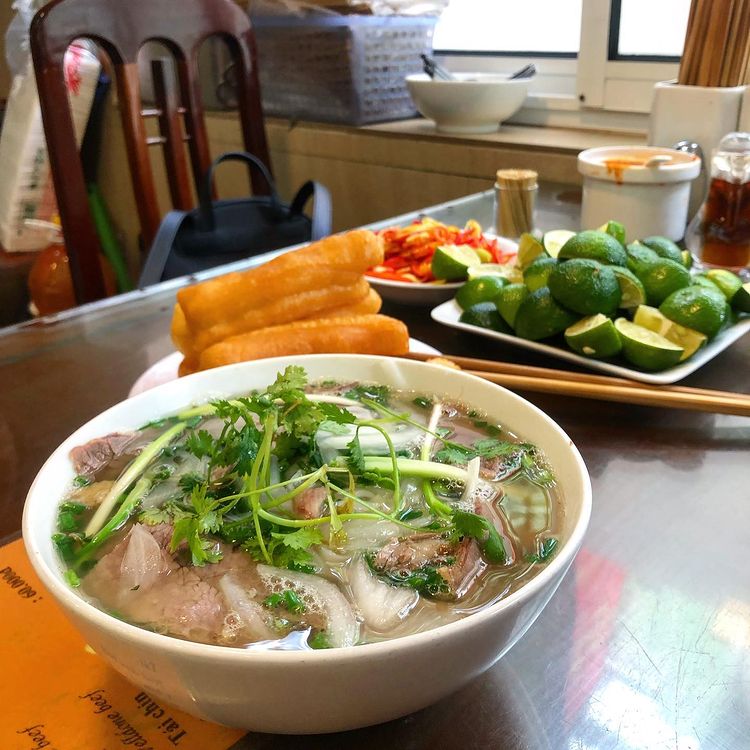 Photo: @storyofbeingfat
Ly Quoc Su is Hanoi's culinary street famous for many of the most delicious pho brands in Ha Thanh. The pho here is characterized by the sweet, heirloom broth that is simmered from the bones, the meat is soft and fragrant, and the noodles are chewy and soft, and the crispy waffles attract customers. If you want to enjoy a bowl of pho with the right taste of Hanoians, Ly Quoc Su street will surely help you to have more choices for yourself.
In addition, Ly Quoc Su street is also home to roadside lemon tea that attracts visitors, especially young people. Here you can also enjoy attractive dishes such as wrapped cakes, grilled spring rolls, jams, pickled fruits, etc.
3. Ta Hien Beer Street – Hanoi's food street for young people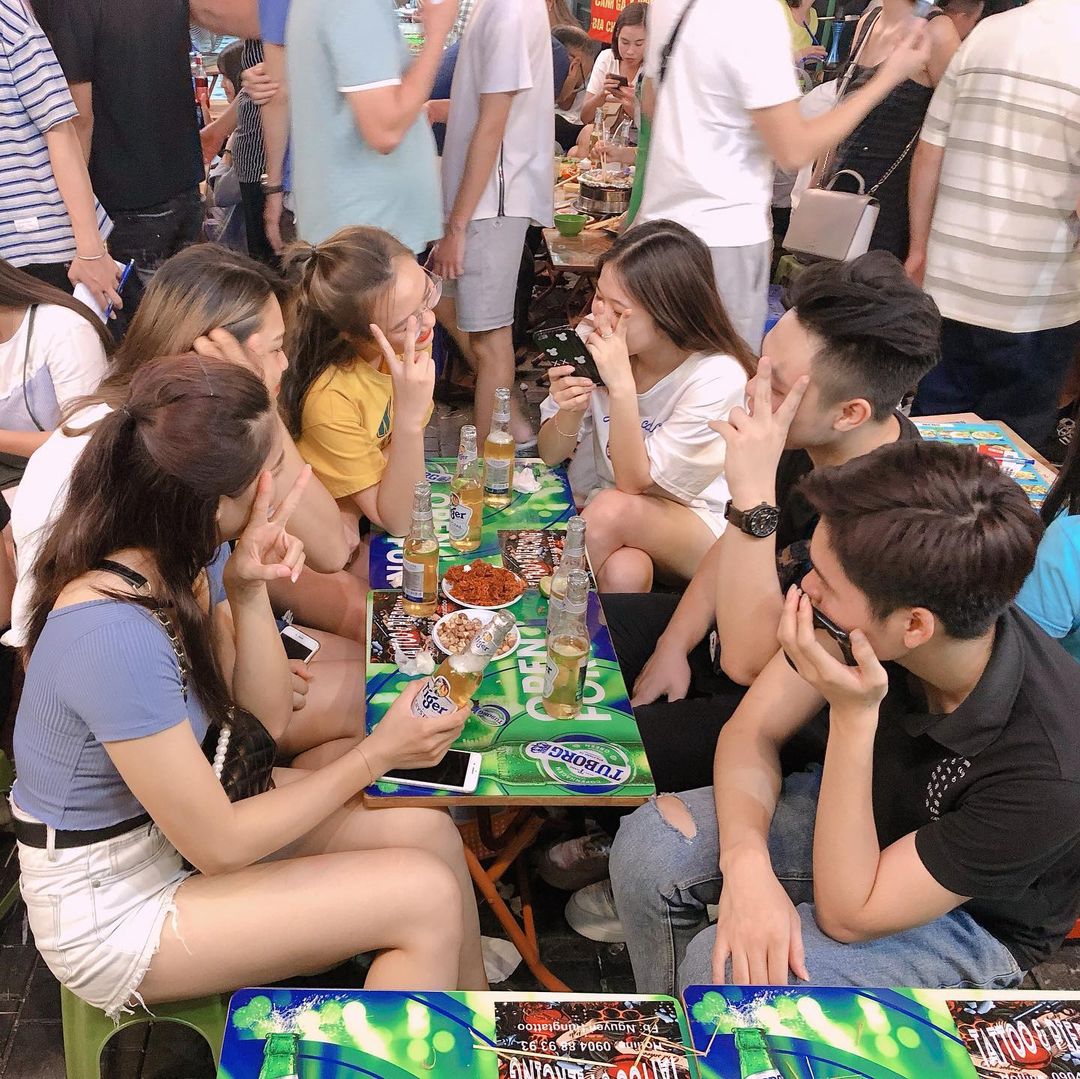 Photo: @_t.ly_4120
Ta Hien Hanoi Food Street is located on the Hoan Kiem Lake walking route. This is the busiest place to eat and drink in Hanoi today. Ta Hien is also known as a beer paradise with upside-down beer specialties of both locals and diners who have the opportunity to visit Ha Thanh.
Ta Hien is a crossroads between Asian culture and imbued with modern and liberal features of the West. In Ta Hien, you will not see many luxury high-rise beer shops, this place includes many sidewalk beer shops right in front of the house, on plastic chairs, a table with a cool beer cup, and some delicious dishes dark. All are done very simply, true to the characteristics of Hanoi street food.
4. Hang Buom – Hanoi street food court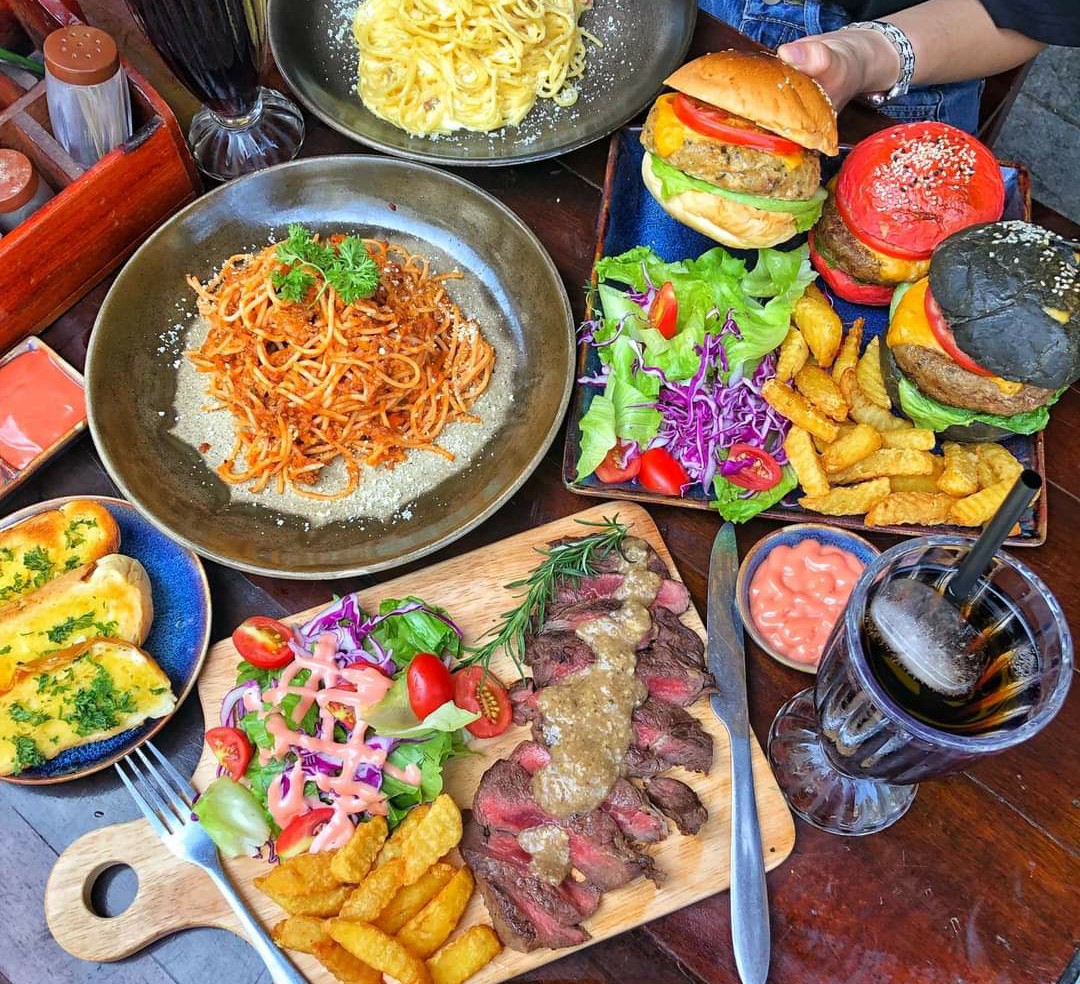 Photo: Collectibles
The next Hanoi food street that Halo wants to reveal to you is the Hang Buom food street in Hanoi. This place is like a miniature Hanoi, extremely bustling and crowded. Coming here, you will have a lot of culinary choices, from traditional Vietnamese dishes to unique and exotic dishes from world-famous countries such as Thailand, Korea, Japan… or Western countries.
Coming to Hang Buom Street, you can sit and enjoy food at the restaurant or take it out to walk around the old town and eat comfortably. In addition, coming here, you can also enjoy many performances of singing and dancing at Huong Tuong Temple, listening to music without lyrics and vibrant young music. This is also a special thing that makes Hang Buom food street in Hanoi receive the love of many tourists today.
5. Nha Tho Street – Hanoi's culinary features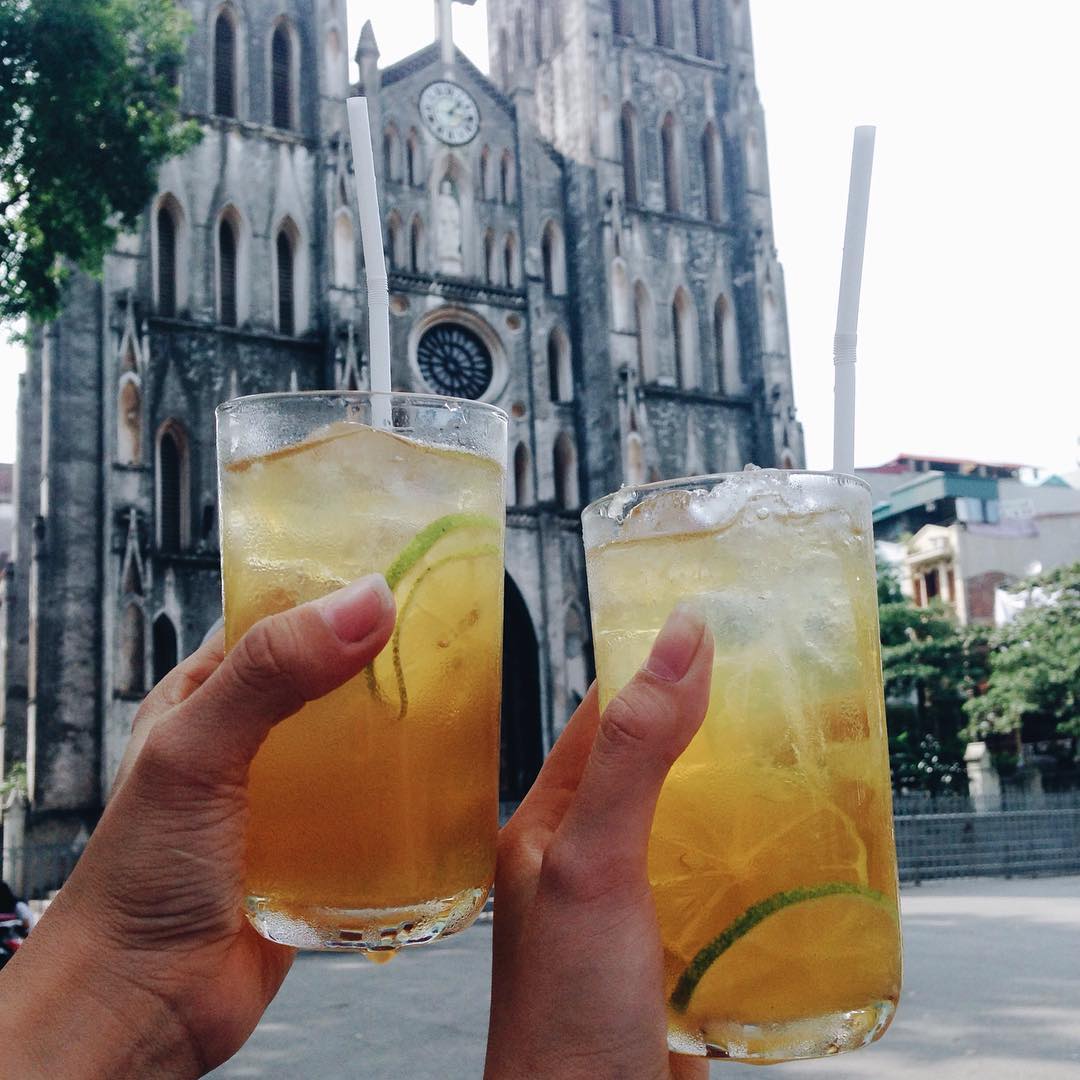 Photo: Hanoi
It is rare to find a street full of delicious dishes from many cuisines around the world like Nha Tho Street. Here, you can eat a cup of Thai coconut ice cream, enjoy Japanese Sashimi or sip a plate of spaghetti. Otherwise, you can also visit many other attractive Vietnamese and Korean food stalls.
In particular, this neighborhood also has many lovely and luxurious French-style cafes. Come here to enjoy a cup of hot coffee on the balcony, sip delicious Hanoi street food, watch the bustling neighborhood, you will surely find the time passing by wonderfully and meaningfully.
6. Cau Go Seafood Street
Cau Go Seafood Street is famous for its famous sidewalk seafood dishes near and far. Starting to open from 5 pm until late at night, dozens of seafood restaurants on this street are always crowded with customers.
From many popular dishes such as snails, clams, squid, octopus to regal dishes such as lobster, crab, abalone, tu comei… all are fresh, meticulously prepared, especially ready to serve. customer service. If you are a fan of seafood dishes, you should never miss this special Hanoi food street.
7. To Tich fruit street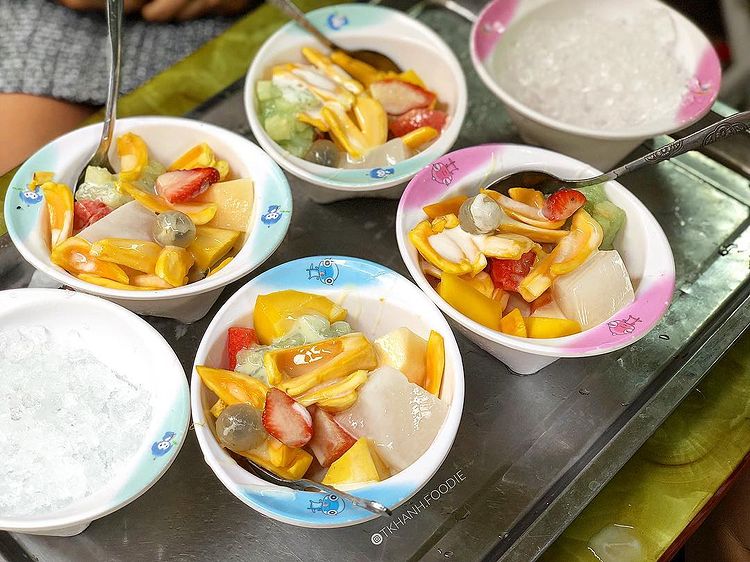 Photo: @tkhanh.foodie
Have you heard of To Tich fruit street? From the beginning of the street to the end of this street, there are dozens of different fruit stalls located close to each other.
The cups of fruit are full of piles, including a variety of toppings such as mango, jackfruit, pear, apple, watermelon, pineapple … chopped, plus condensed milk, coconut milk mixed with crushed ice, extremely easy to eat. This street is always bustling and crowded with diners, especially in the summer, when the weather is hot.
8. Gam Cau Grilled Heart Street
Where are the roasters? Gam Cau street was born for you. This is a familiar address for those who are passionate about hearty drinks, especially grilled hearts. From sprouts, stomachs, young intestines… are all attractively marinated, grilled on fragrant embers with all kinds of extremely delicious spicy, salty, and sweet flavors.
Every 5, 6 pm to 8 pm, the barbecue shops here are crowded with customers. Especially on days when the weather changes, it's cold like now, you have to come early here to have a place for you.
9. Phung Hung Hot Pot Street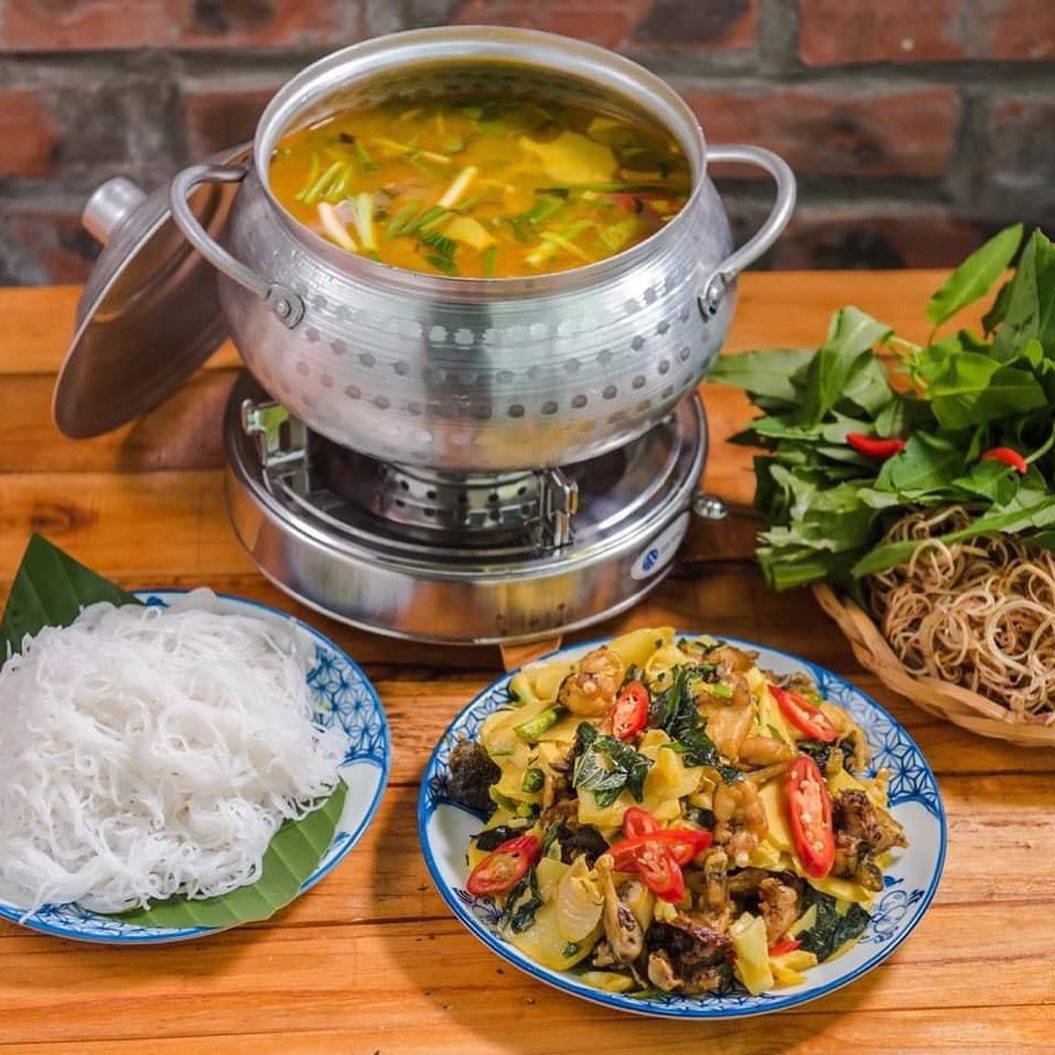 Photo: @pandanmangodessert
Winter is coming, hot pot must be a delicious dish that many diners love and choose. Phung Hung is the first hot pot street in Hanoi. This street does business until late at night for diners to enjoy, so it is increasingly becoming a Hanoi street food hot spot chosen by many people.
It is very difficult for you to choose for yourself a satisfactory hotpot restaurant because from the beginning to the end of the street, there are hot pot restaurants close together with many different types of hot pot. From black chicken hot pot, seafood hot pot, frog hot pot, mixed hot pot, Thai hot pot, American beef hot pot, fish hot pot, Hong Kong hot pot, Sichuan hot pot… The price of hot pot dishes in Phung Hung street is quite affordable. Only from 250,000 VND to 350,000 VND, you can sit and sip all night with your friends.
10. Hanoi Food Street in West Lake
Photo: @yummy6392
In Hanoi, West Lake is considered the busiest snail street today. Coming here, you will easily see snail shops and seafood restaurants close together. Although they are just sidewalk shops with small rows of plastic tables and chairs, from 3 pm until late at night, snail street is always bustling and crowded.
West Lake snails are rich and diverse with all kinds of different dishes. Still familiar delicacies such as boiled snails, fried snails, grilled snails with onion fat, clams, steamed scallops… like many other places. However, the airy and comfortable space at West Lake has always attracted visitors and has become the most favorite destination of young people today.
Each of Hanoi's culinary streets has a distinctive culinary color. If you have the opportunity to visit Hanoi, do not forget to make your trip complete by visiting the food streets that Halo revealed above. Wish you have delicious meals and wonderful experiences in this beautiful land!