For a long time, Bai Dai – Nha Trang tourist destination is one of the wild but beautiful and lyrical destinations. Between the sun and the sea breeze, Bai Dai is as beautiful and lovely as the fairy daughter of the mother of the sea. Located only 25km from Nha Trang city center, Bai Dai belongs to Cam Hai Dong commune, Cam Lam district, Cam Ranh city, Khanh Hoa. With a very convenient location for transportation and attractive scenery, visitors to Nha Trang do not forget to explore Bai Dai, there are many interesting things waiting for us to experience.
Nha Trang Beach Resort 2019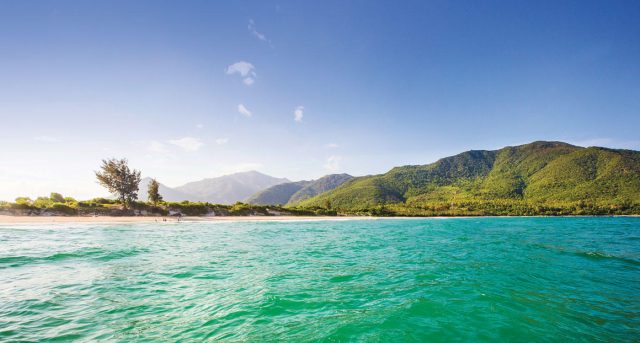 Where is the address of Nha Trang long beach?
From the center of Nha Trang city, follow Nguyen Tat Thanh street, cross Cu Hin pass, look to the left, you will see many paths leading down to Bai Dai. The beach here is about 1km long, with smooth, clean white sand, the sea is calm all year round and is not as steep as many other beaches in Nha Trang.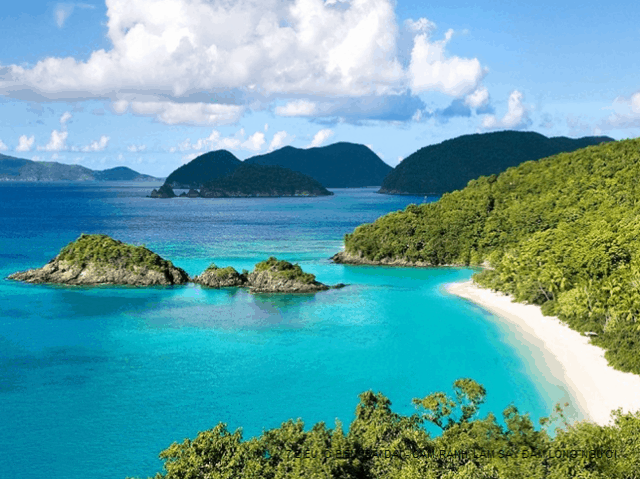 With a long and smooth sandy beach, when the tide recedes, visitors will be surprised to see a vast stretch of white sand in front of their eyes. Therefore, the sea here is called "Bai Dai". In the near future, along the coast of Bai Dai, there will appear a series of high-class and luxurious tourist areas, promising to become an attractive place in Nha Trang tours to attract tourists from all over the world.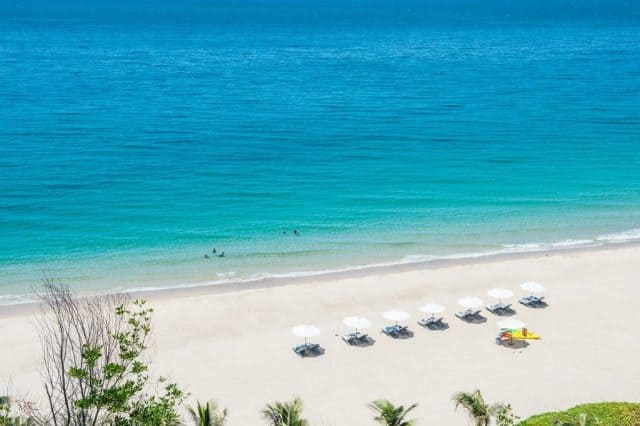 What does Nha Trang Long Beach have to play?
Every time you come to Bai Dai in Nha Trang, you will be delighted by the poetic beauty of this beach. The air is fresh and airy, the clear blue sky shimmering with a golden color. Beautiful white sand beaches appear before your eyes, stretching endlessly. In the morning, the long beach water is as clear as reflective glass. The whole sky seemed to lie in the heart of the sea. When the sun shines on the sea, it's like wearing a jade green shirt. The playful ripples pounded each other on the sandy slopes, sparkling as if covered with more silver. Tiny grains of sand sparkle like the forgotten diamonds of the sea. The whole scenery of the sea and sky is shimmering like a precious treasure that nature bestows on this land.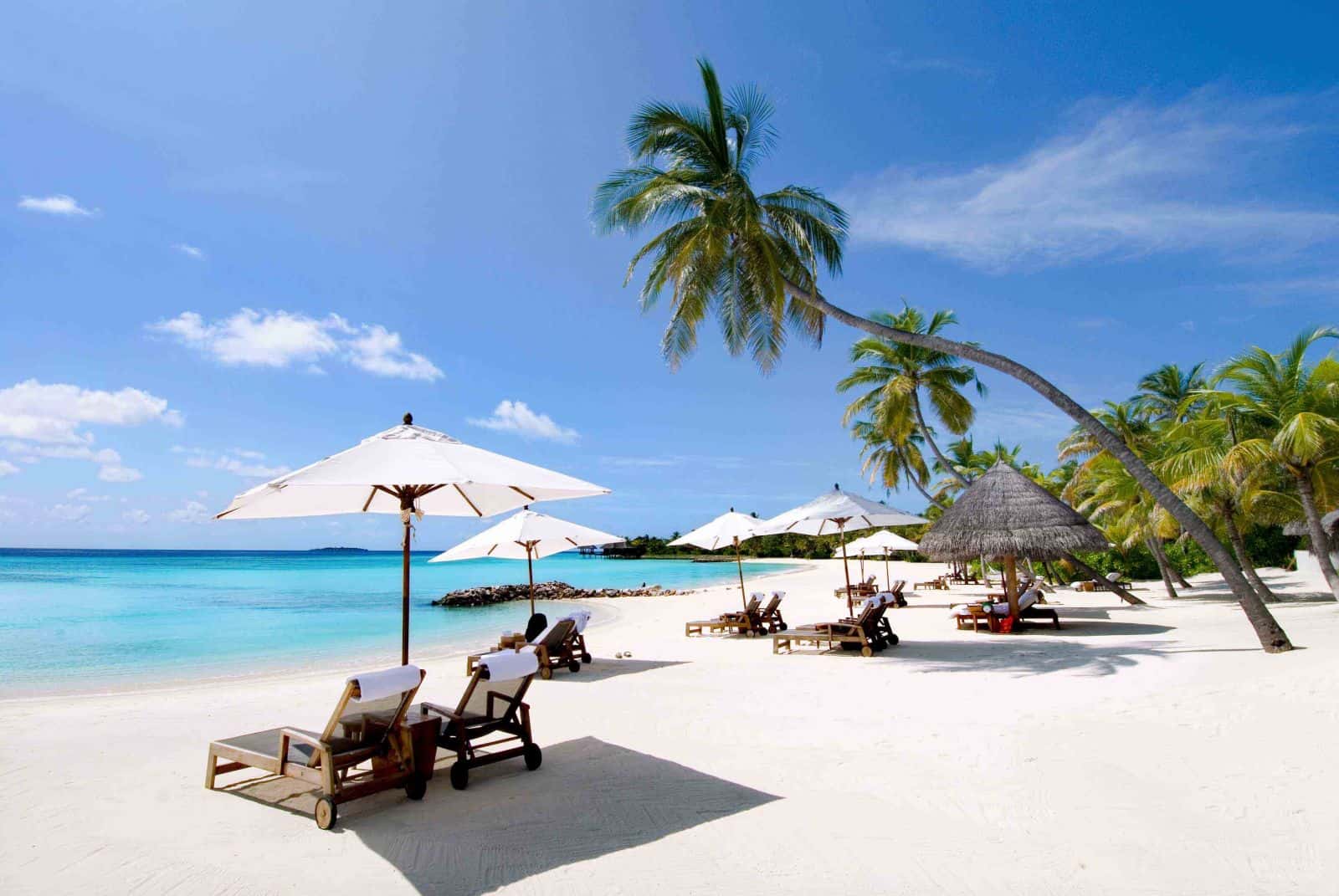 Interestingly, Bai Dai beach is not only beautiful, but the seawater here is very shallow. You can freely swim as far as 100m but the water only reaches chest level, so the experience of going to Nha Trang's long beach shows that it is very safe and suitable for families with young children. Immersed in the cool, clear blue water, the feeling of chaos, fatigue, and hustle and bustle of daily life seem to have disappeared. Only relaxation and peace remained. You just need to prepare a life jacket, a pair of sunglasses and you can dry yourself on the clear blue sea.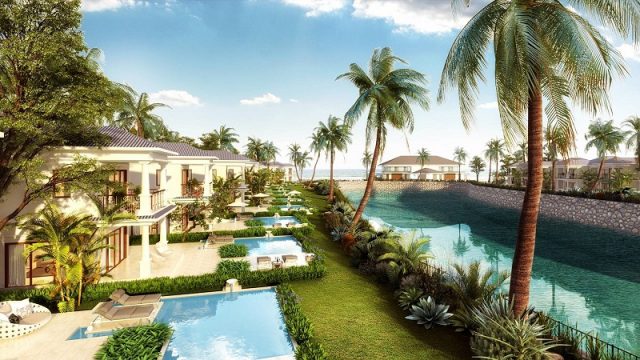 Bored of playing with cool water, you can walk barefoot on the long stretches of white sand. Admire the dreamy seascape. Or you can lie on the hammock beds on the sea surface next to the rows of green coconut trees, sip a cup of coconut water and relax watching the sea. The sound of waves lapping in the sea, rustling coconut leaves swaying in the wind like creating a piece of music in melodious piano music, superhuman.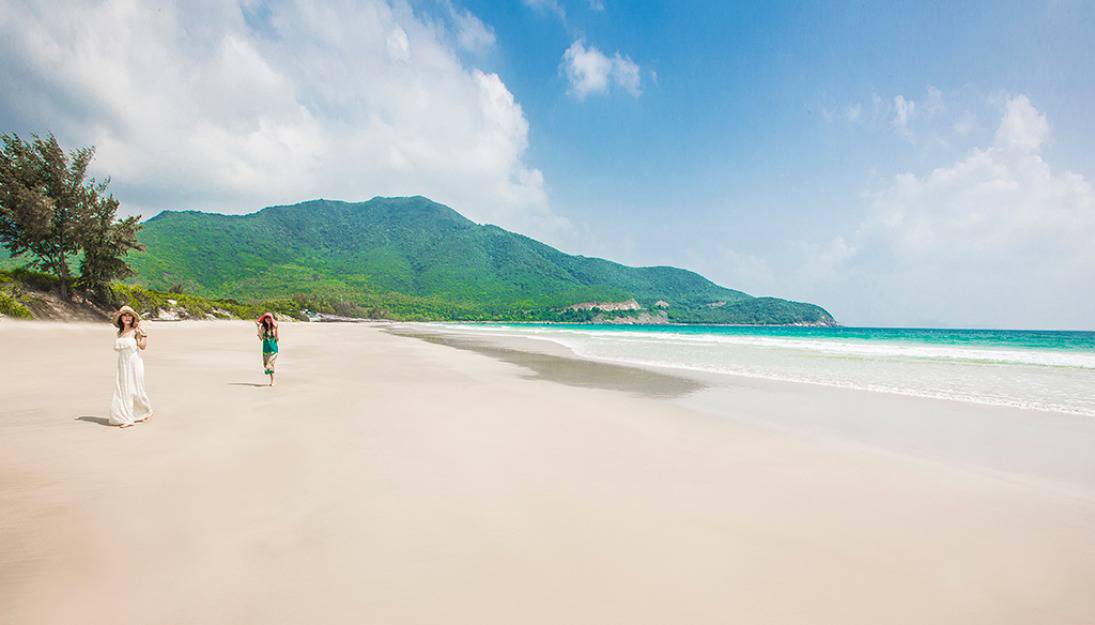 The interesting thing that has almost no explanation in Long Beach is that on the white sand slopes here you just need to use a shovel to dig a small sandpit, just a moment later you have a freshwater lake. This water is very clear and cool like the water in the streams in the primeval forests. If you don't believe it, go to the long beach to feel it. This will surely surprise and delight you.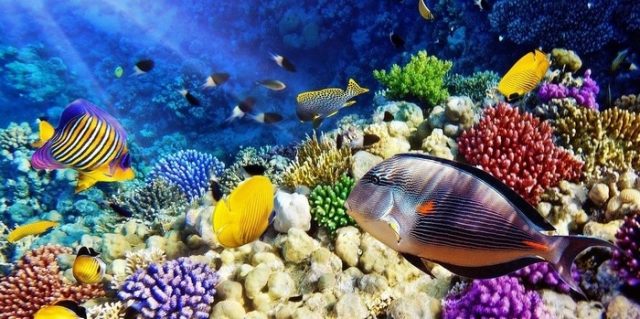 Equally interesting in Nha Trang Beach that attracts tourists to visit is the colorful coral reefs. It is not too difficult to admire the coral reefs here. In addition, you can also rent a basket boat or canoe to go fishing, squid fishing, an elegant hobby not to be missed here.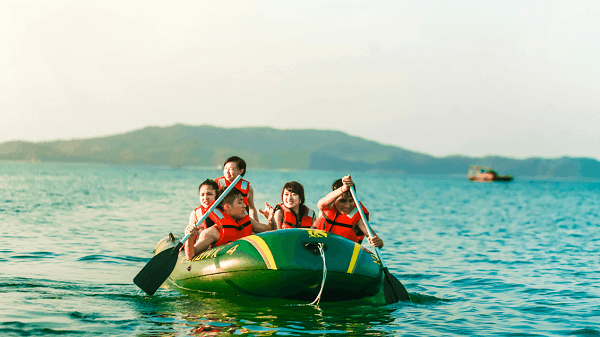 The white sand beach, stretching endlessly, is the outstanding advantage that creates a special feature for Long Beach . It is a favorable thing to develop tourism here. There are often sports activities or sports competitions on the sand such as volleyball, basketball, tug of war, all of which are highly collective activities.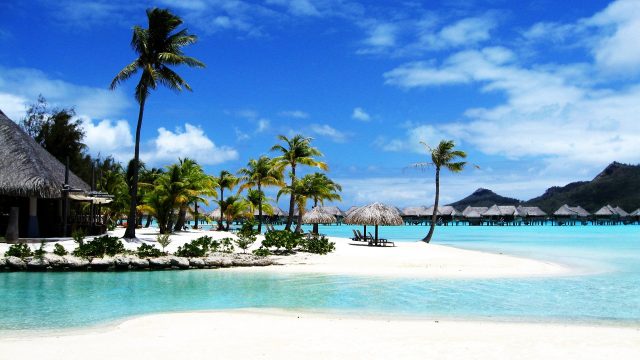 Traveling to Bai Dai Nha Trang, in addition to the experience of swimming, scuba diving, or walking around the sea, enjoying delicious seafood dishes is also a pleasure not to be missed. The seafood source at Bai Dai is extremely rich, with all kinds of fresh shrimp, fish, crab, and squid at affordable prices. Visitors coming here really love the delicious dishes made from this wonderful seafood. There is nothing more enjoyable than sipping fresh specialties while playing barefoot on the sand. Not worrying about hunger, but playing with the sand of  Bai Dai beach in Nha Trang .
Enjoy seafood at Bai Dai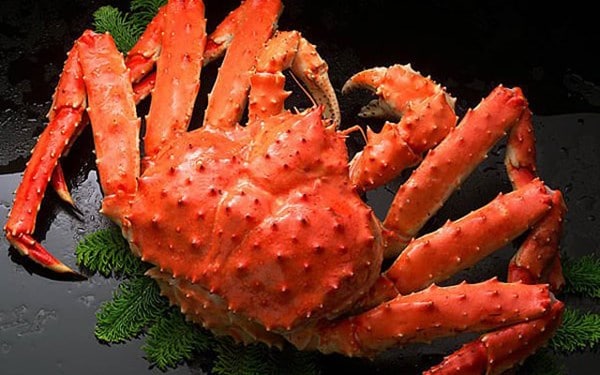 Because it is a sea area, the seafood here is very rich, diverse in types and especially very fresh. The seafood dishes here are all processed right after catching, so it always retains the typical flavor and aroma of sea seafood dishes. The boats are filled with fresh seafood that is carefully selected before being brought into the restaurant. Some specialty dishes that you can enjoy when traveling to Bai Dai are : squid, crab, shrimp, crab, fish, snail.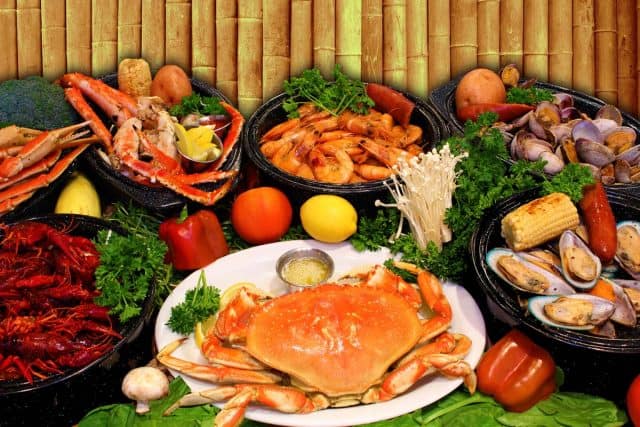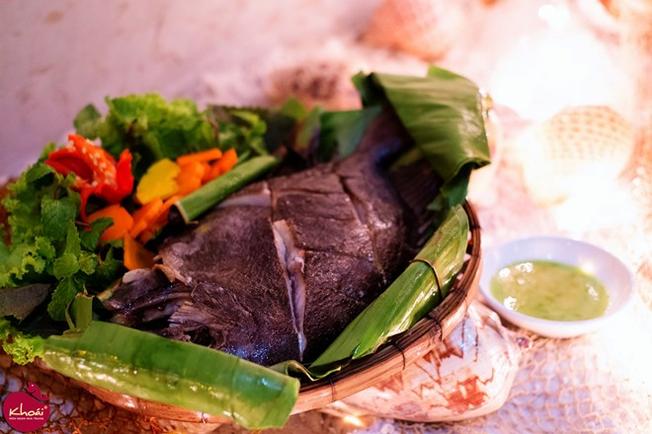 Specialty fish in Nha Trang (collected photos)
If you have come to Khanh Hoa province, you should also enjoy the specialties only available at Bai Dai such as grilled sardines with salt and chili or dipped in soy sauce, fish and especially Cam Ranh flavored snails. Green chili salt is also a special local dipping sauce.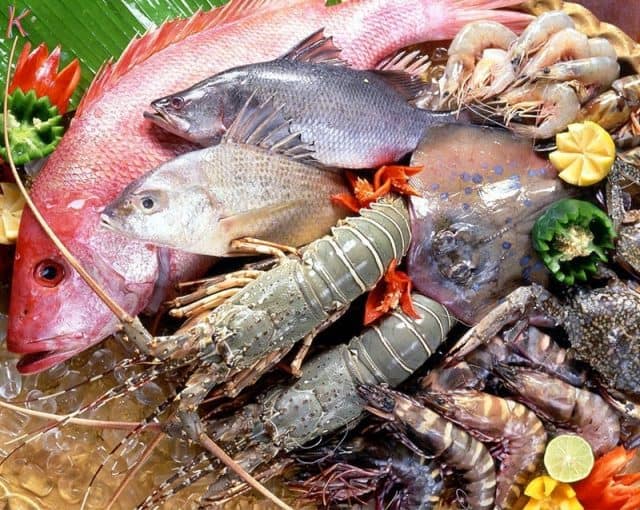 Bai Dai owns a rare wild beauty in the middle of the clear blue sky, white sand, and golden sunshine like endless stretches. This tourist destination promises to quickly become a destination with many attractive tourist services. Visitors to Nha Trang should not miss the opportunity to explore a wonderful beach like Bai Dai here. There is nothing better than a relaxing dip in the clear blue sea, resting next to the whispering green coconut trees, or participating in exciting sports games and enjoying a great meal with fresh seafood dishes. exactly. What are you waiting for, do not pack your bags and go to Bai Dai Nha Trang? 
VINLOVE.NET will always accompany you on every path of discovery and experience. Wish you have a happy summer trip to Nha Trang.