Located deep in Kon Chu Rang nature reserve, K50 waterfall attracts a large number of tourists from all over the world to explore by its wild and magnificent beauty, which is likened to a "sleeping princess in the forest".
K50 waterfall (also known as Hang En waterfall) is located at the border between Gia Lai and Binh Dinh, in the Kbang district (Gia Lai). With its wild and magnificent beauty, this place has become a destination that attracts many traveling devotees to explore.
To reach the K50 waterfall, visitors have to go nearly 80km to the center of Kbang town. Then, cross the forests of Kon Chu Rang Nature Reserve by motorbike.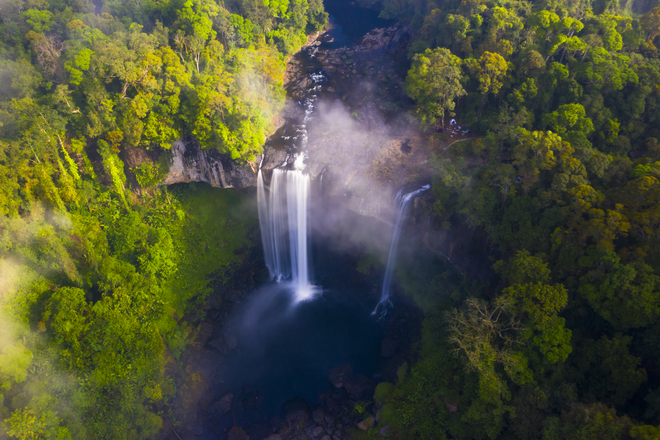 You can also walk along the forest path for about 3 hours, cross small winding roads or steep steep slopes to reach the K50 waterfall.
Although the road is difficult, having to weave through hundreds of years old giant trees or use ropes to overcome craggy and dangerous rapids, when witnessing the famous waterfall, visitors will forget all their fatigue. , the hard work I went through.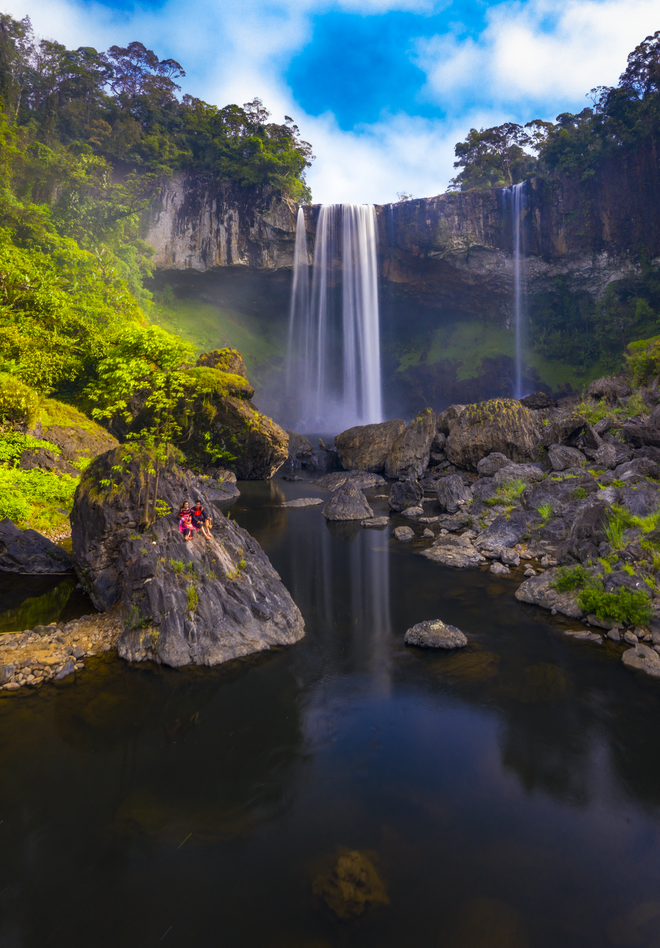 Seen from afar, the waterfall flows from the mountain bed to the stream with white foam like a giant soft silk strip, crossing the forest. Below the waterfall is an En cave that can "shade from the sun and rain" with a capacity of up to hundreds of people.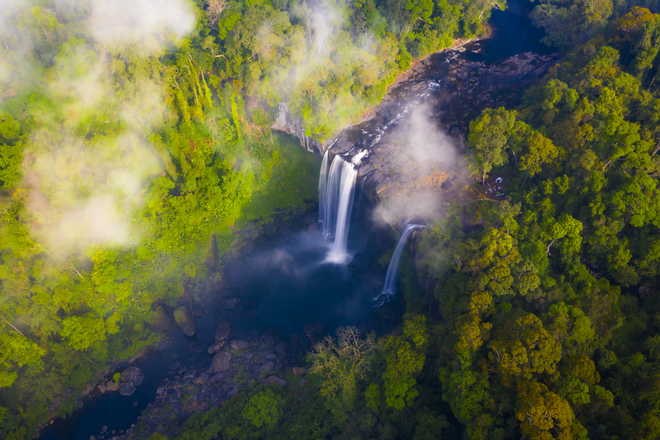 It is known that the K50 waterfall has a height of 50m, strong and fast-flowing water. The steam emanating from the waterfall splashes white foam. When the sun shines on the layers of water bubbles, it will create a beautiful rainbow effect like a magical natural picture, captivating people's hearts.
At the foot of the waterfall, the rocks are dark, eroded over the years with different shapes. Visitors can stand on the ledge, pose and take shimmering pictures among the thousands.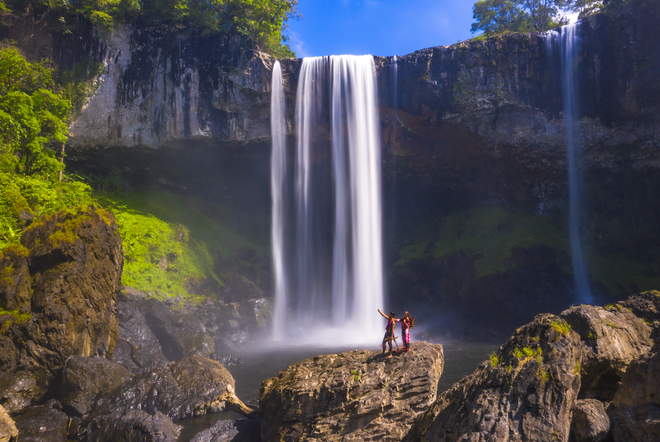 The most ideal time to conquer the K50 waterfall is from January to June. At this time, the waterfall becomes the most beautiful of the year when the weather is warm, dry, with little rain and not too dry.
Not only can admire the "masterpiece" on the ground, but visitors can also camp overnight in the Kbang mountains, near the K50 waterfall and participate in many interesting experiences such as catching fish in the stream, picking bamboo shoots to cook. eat,…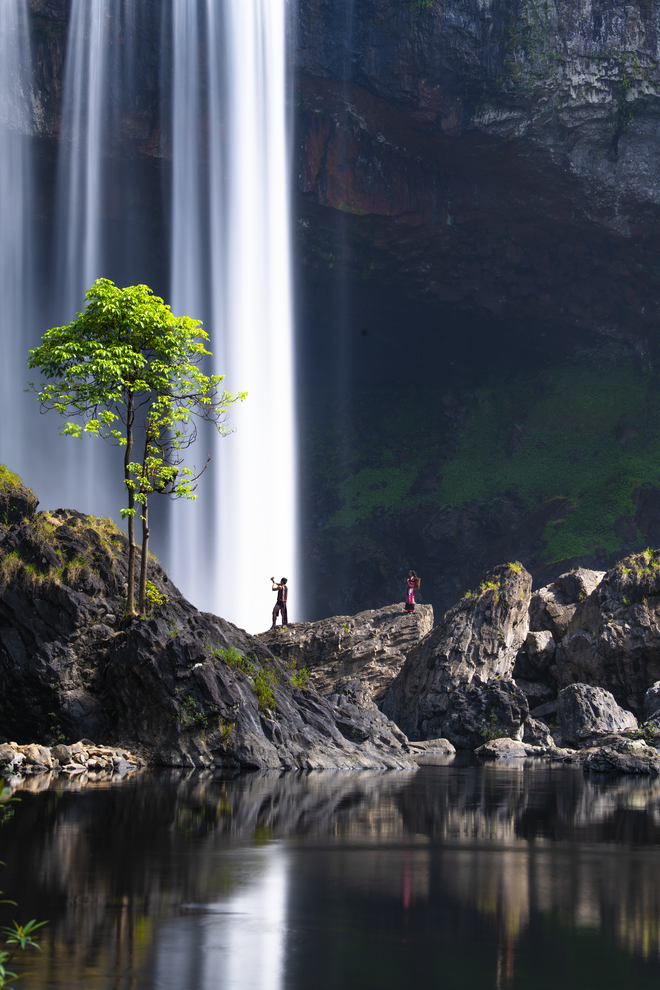 Nguyen Tien – a tourist from Hanoi shared: "From the entrance of the reserve to the waterfall is 16km, of which there is 10km of easy-to-go flat roads, the next 5km is a concrete forest road but only about 1m2 wide. The road is very steep, it takes a local guide to pass. When I saw the K50 waterfall with my own eyes, I was really overwhelmed by that majestic beauty and also experienced the true rain of the forest.
Our group set up tents and camped overnight in the forest. There is no phone signal around, so it feels like being completely isolated from the outside world. This interesting trip helps me refresh my spirit effectively, dispel the fatigue of daily life." Follow Dân trí/ Photo: Tien Nguyen