Dubbed Tuyet Tinh Coc in the North of Vietnam, Thung Mountain, also known as Mat Than Mountain, has an extremely poetic scene like a large steppe that few tourists know about.
Guide to go to the valley of Cao Bang
To get here, from Cao Bang city, you follow Highway 3 about 12 km to Ma Phuc pass, turn in the direction of provincial road 205 towards Tra Linh district, go about 7 km, turn left into Thang Hen lake to the hamlet. Ban Danh, Quoc Toan commune. Continue to turn onto the trail at the foot of the mountain. From here, you can walk about 1.5 km.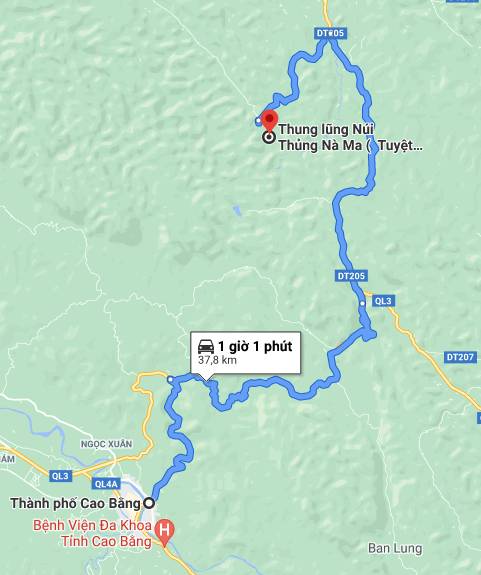 Tung Mountain is located in Quoc Toan Commune, Tra Linh district in the population of 36 Thang Hen lakes. Thanks to its rare and natural beauty, Tung Mountain is also known by many as "the great love cup", which means that this place is a place of "deep mountain with the same cup" but the scenery is enchanting.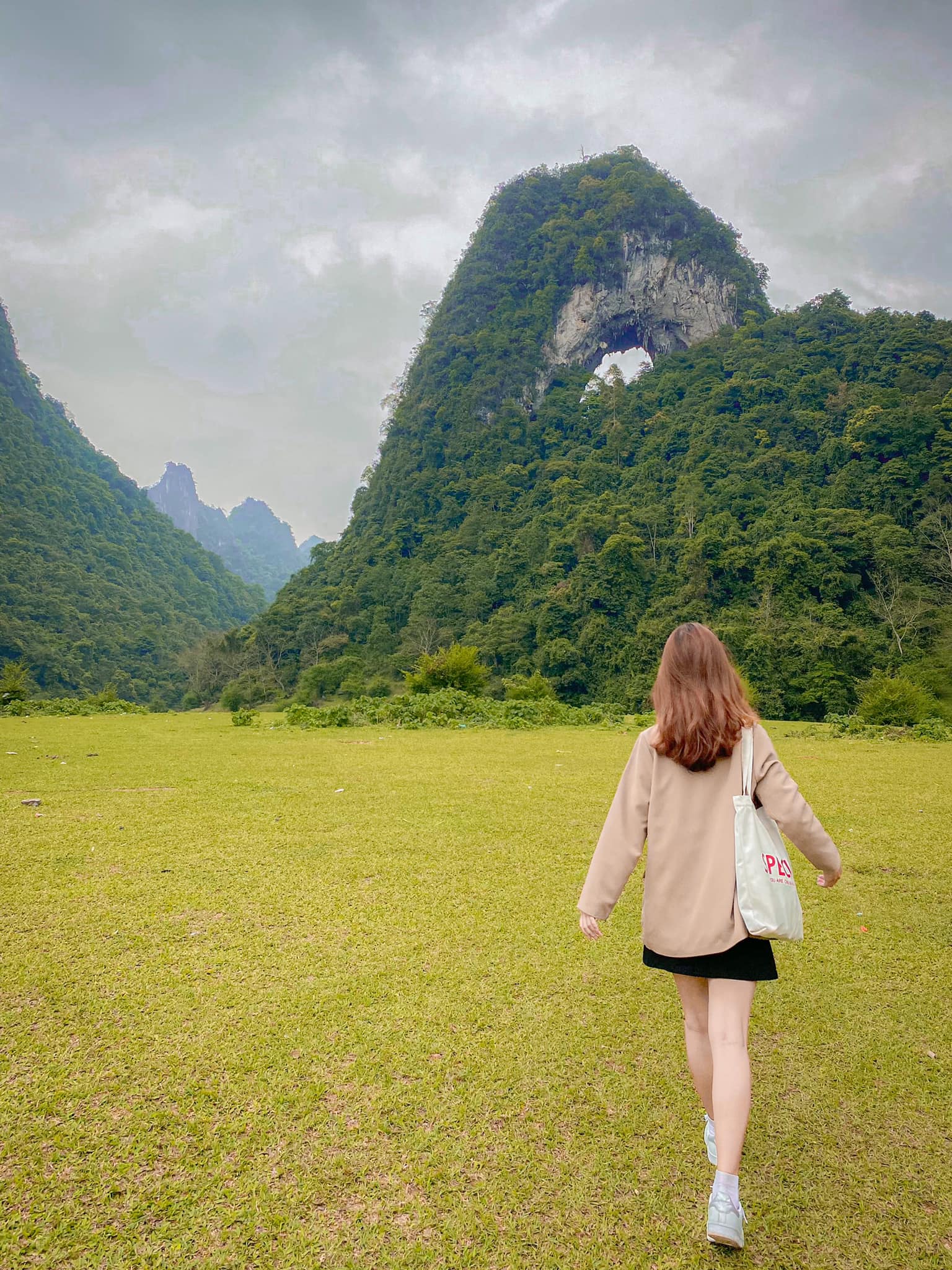 Photo: Huyen Anh Le
Thung Cao Bang mountain develops in the condition of tower-shaped limestone topography, including a system of many interlocking pyramidal and conical rock masses. In the dry season, the mountain reflects on the dwindling lakes, revealing a smooth grassy steppe, like a soft green silk carpet.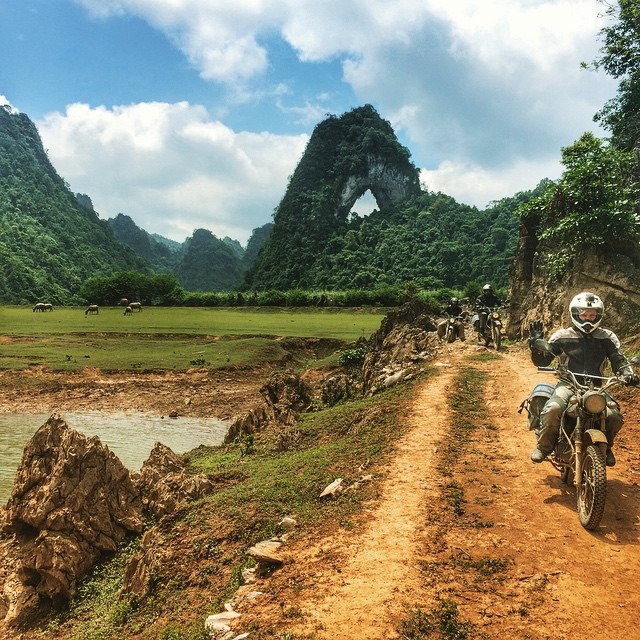 Photo: explrindochina
Not far from Thung Mountain is a 15-hectare lake called Nam Tra. The peaceful lake surface, located in the middle of the valley with the rolling mountains, makes the scene even more majestic and peaceful.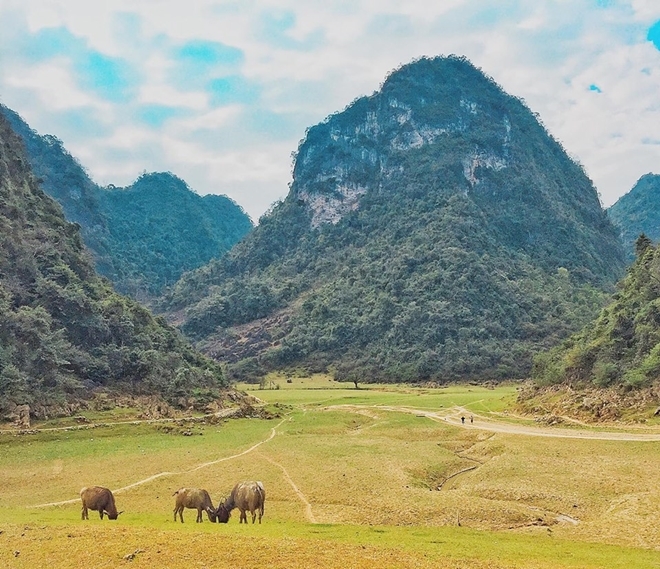 Photo: Cao Bang Dusty
The inherent natural beauty of Thung Mountain is kept intact all year round. However, this place is most beautiful in the dry season around September-October. At this time, the legendary Thang Hen lake is often drained in a few hours, opening up a poetic and charming natural landscape.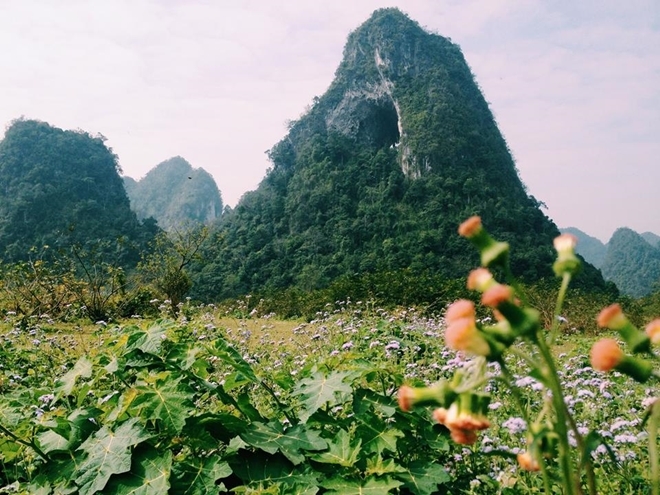 Photo: Cao Bang Dusty