Alexandre Garel has recorded 'historical' images of Saigon, which was once crowded, and suddenly empty. A beauty that is different from the old and new architectural layers that the vibrant rhythm of everyday life makes us easy to ignore.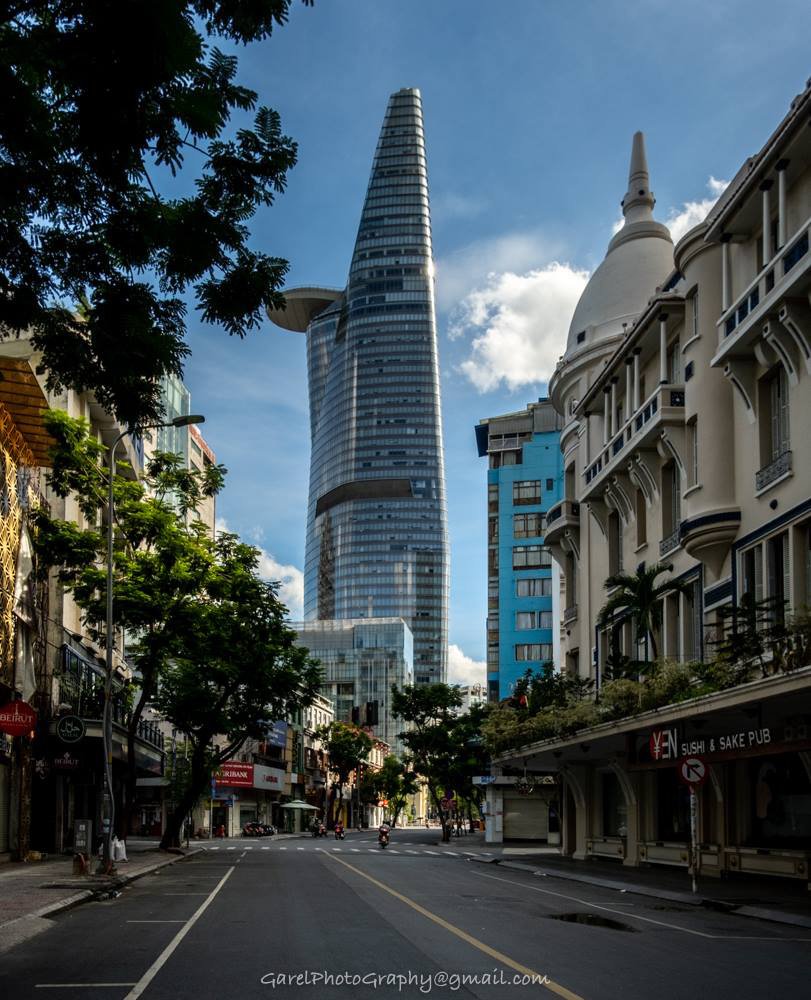 Saigon is strangely beautiful with old and new architectural layers, but everyday life is so vibrant that we can easily ignore it
Having lived in Saigon for 10 years as a photographer specializing in architectural photography, Alexandre Garel is living with Saigonese people on special days against the COVID-19 pandemic.
Choosing to become a person recording the history of Saigon city through architectural photos has made Alexandre Garel – a Frenchman – stick with this tolerant, generous and open southern land for the past 10 years. .
He and researcher Tim Doling have just published the book Saigon – Portrait of a City (Saigon – Portrait of a City).
As a photographer of the city's history, Garel did not miss the opportunity to capture special photos of the city he loved during the days when more than 10 million residents had to stay indoors, leaving the streets behind. The empty street was noisy, crowded with traffic.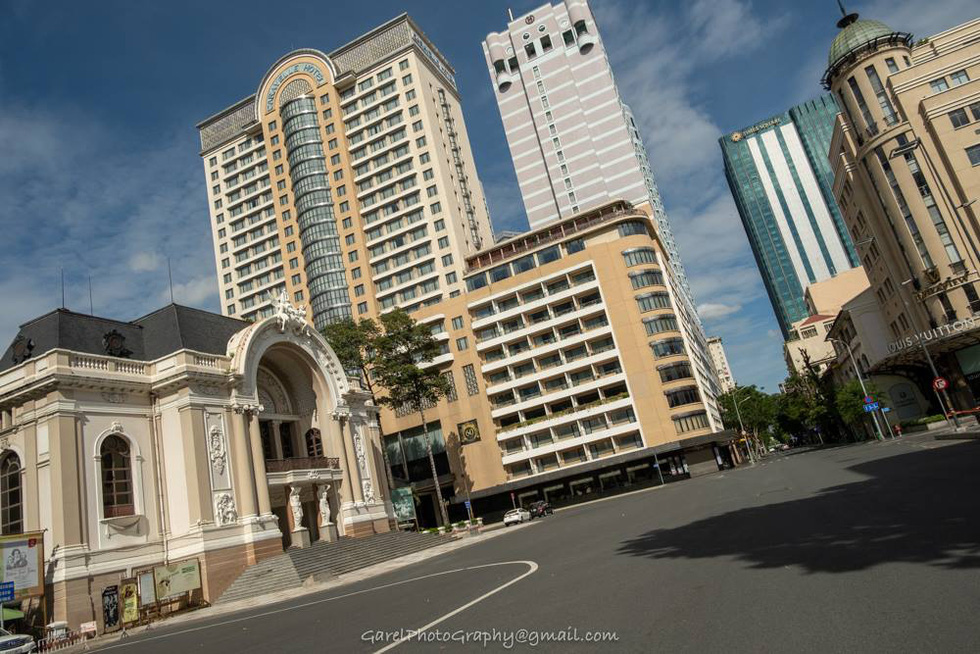 The familiar street corner in front of the City Theater now has a strange beauty like a certain street corner in Europe
Those are wide streets because of the absence of people, architectural works with many styles, from old French villas to modern style buildings of the 1960s – 1970s to new high-rise buildings. ..
Many photos can surprise even Saigonese who know their city well.
On the empty street, people see the ancient State Bank building as regaining its magnificence, Notre Dame Cathedral as well as more prominent with the color of bricks and tiles tinged with time. When it is no longer crowded with people and goods, the Binh Tay market also reveals beautiful architecture.
Turtle Lake is also quiet among the dormant trees…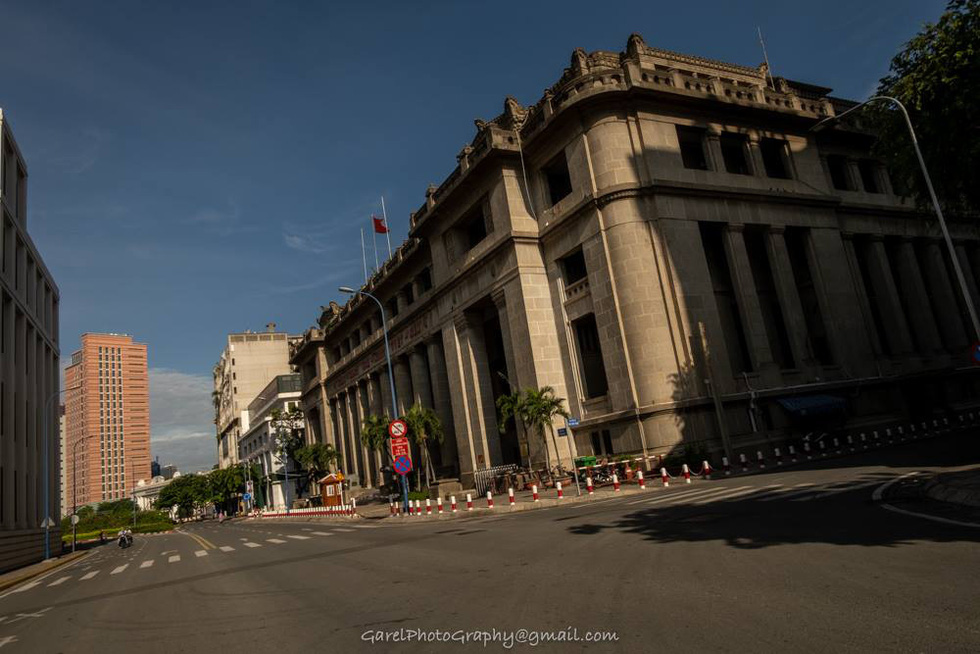 On the empty street, the ancient State Bank building seems to regain its magnificence
The powerful images of Alexandre Garel not only show the strange beauty of the city with its old and new architectural layers, but the vibrant pace of life in the city of more than 10 million people makes it easy to ignore and evoke emotions. with a Saigon that is full of life and is suffering from injury.
And looking deeply into the photos taken with great technique and a characteristic deep color, it can be seen that hidden behind these touching photos of Saigon's special moment is faith and the will to stand side by side. each other through the pandemic of city people.
Some photos of Alexandre Garel taken in Saigon during the quarantine days: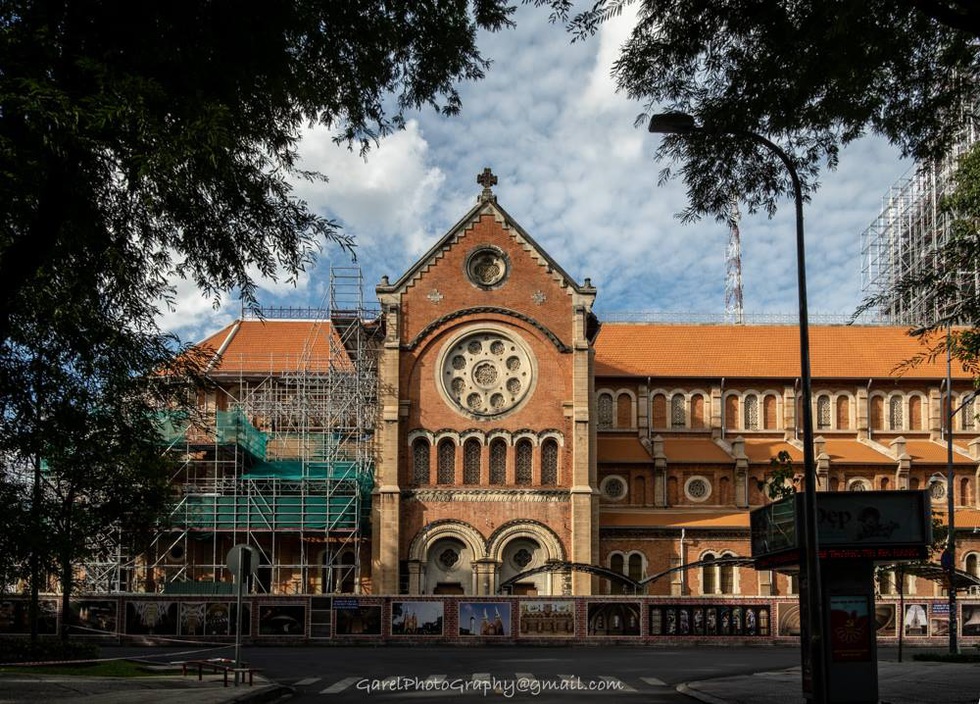 Notre-Dame Cathedral is also more prominent with the color of bricks and tiles tinged with time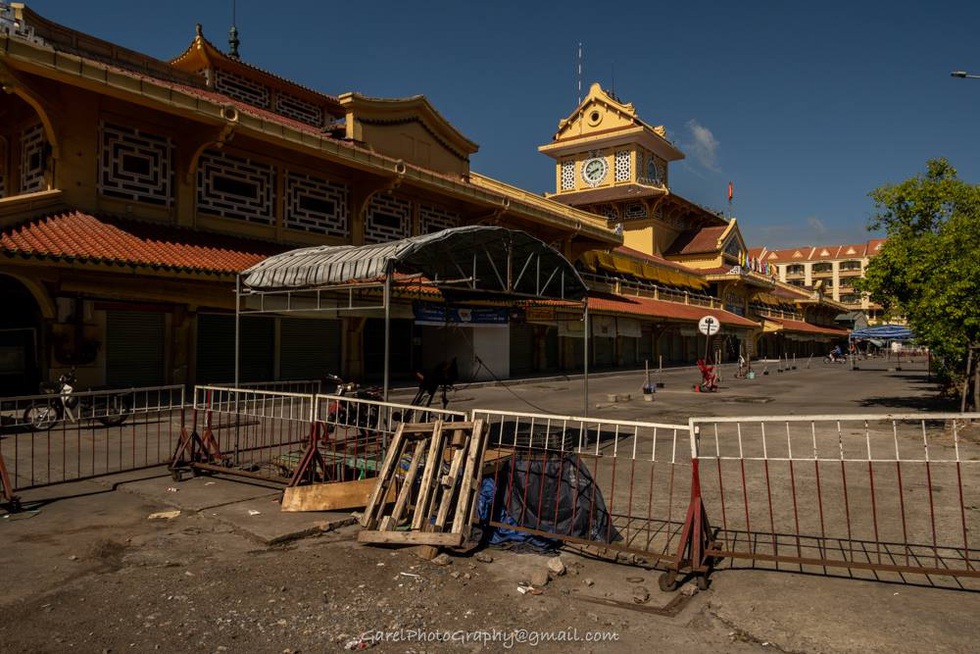 When there are no people and goods crowded, Binh Tay market reveals a beautiful architecture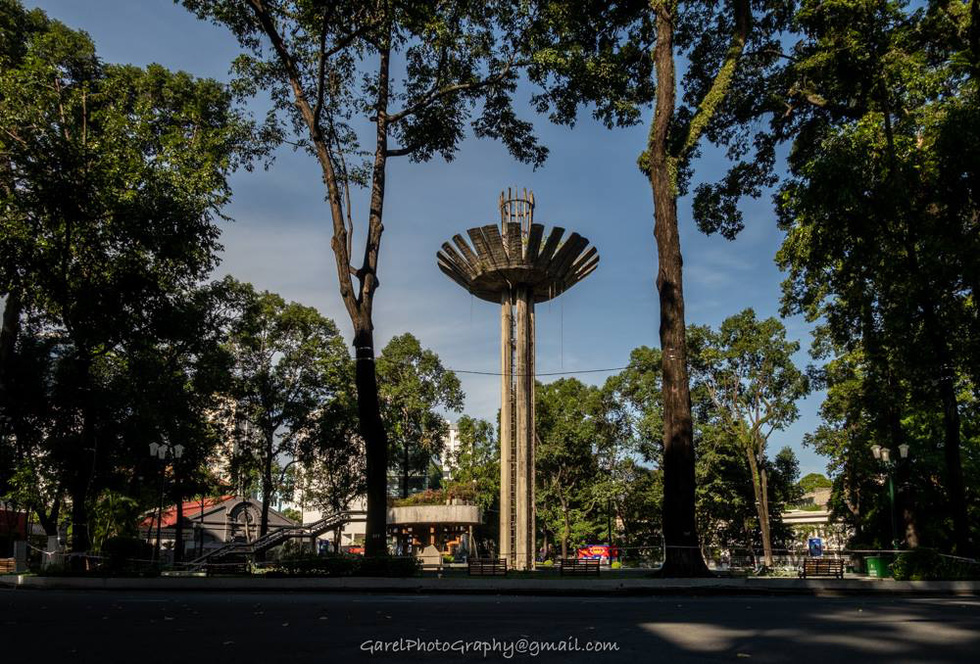 Turtle Lake is quiet among the dormant trees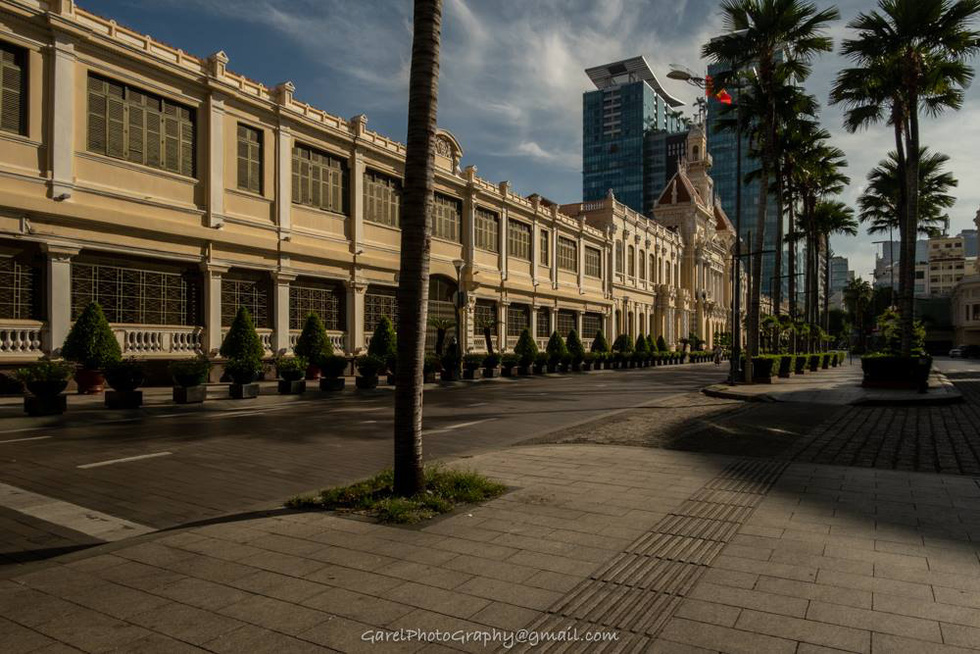 The building of the headquarters of the People's Committee of Ho Chi Minh City on an empty street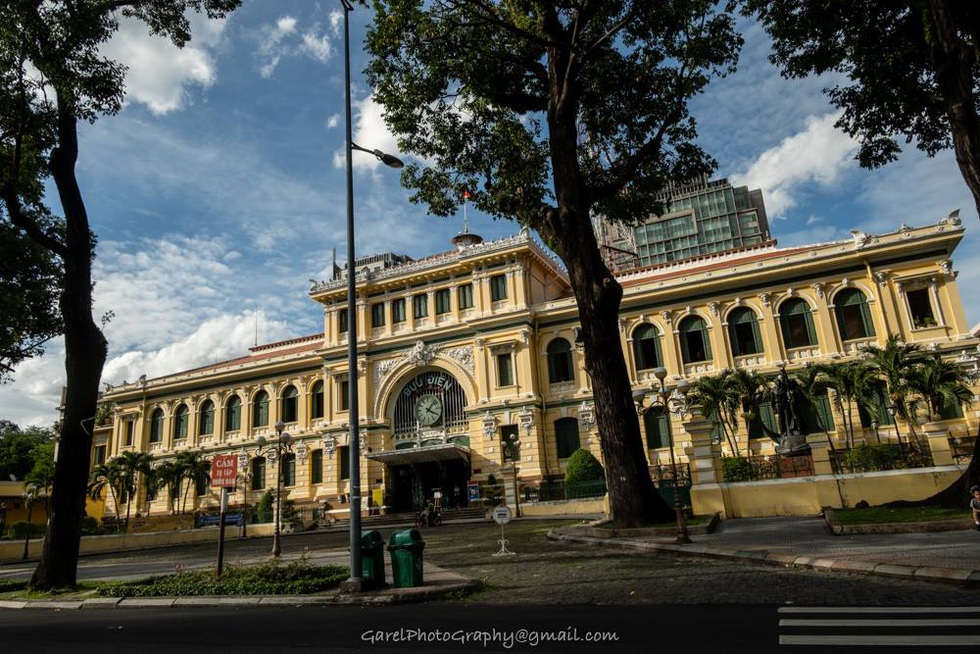 The normally bustling city post office is now splendid alone under the blue sky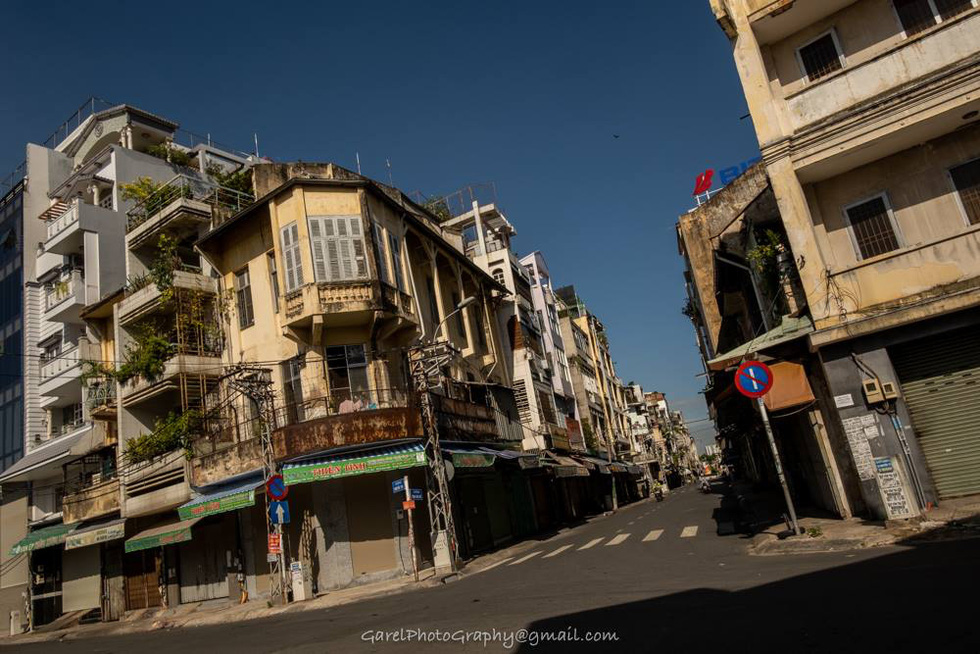 Layers of old and new architecture are intertwined on Trinh Hoai Duc Street, Ward 13, District 5, on the empty street side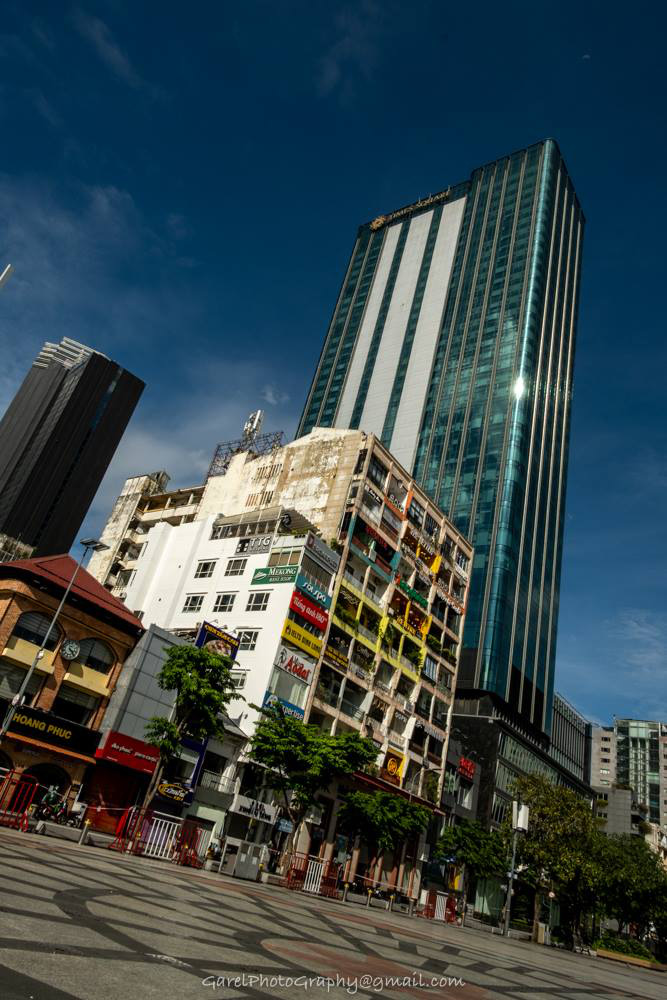 An interesting image of the old – new dialogue in Saigon's architecture that few people usually pay attention to. Follow tuoitre