After a long time working, almost everyone wants to "reward themselves" for a trip. Thereby, we have more time to relax, calm down, observe many things around, and especially let the body "relax". And one of the travel itineraries that many people care about and participate in is the Trans-Vietnam Tour. And now, according to the Vinlove survey, the number of tourists registering to participate in the 10 Days 9 Nights Tours across Vietnam is increasing day by day. This is why today, we briefly introduce this tour for our readers to refer to before deciding to call to book a tour.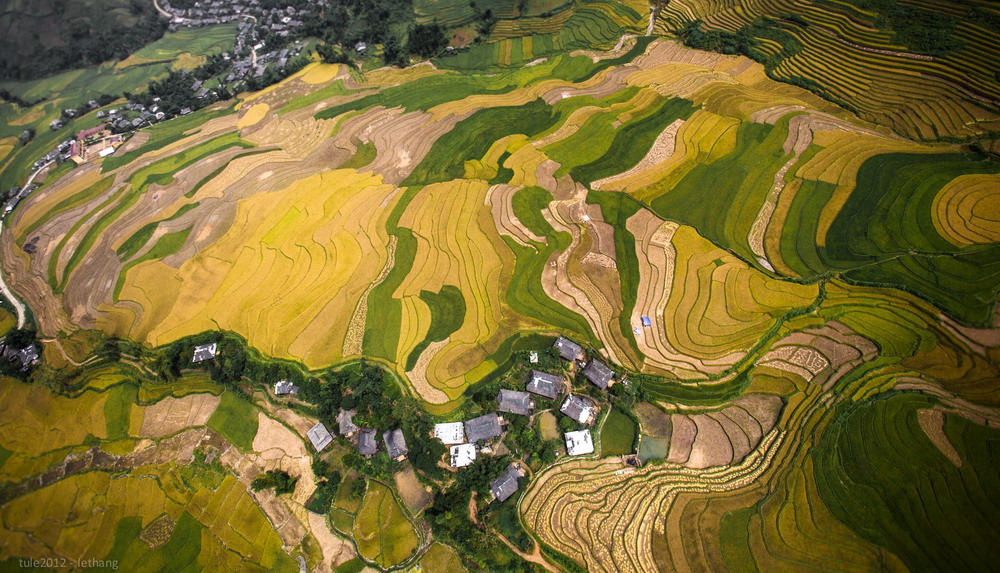 Vietnam has many beautiful landscapes
10 days 9 nights: The ideal time to travel across Vietnam
Many tourists before signing up for a tour across Vietnamstill wondering how many days should be enough. Understanding that. And as we see, a lot of tourists have chosen the tour through Vietnam with a period of 10 days. This is an ideal time for visitors to "spread" the days from South to North. Specifically, visitors can spend 4 days for the South, 3 days for the Central and 3 days for the North. Or you can optionally spend more time in the regions you love. Vietnam has many regions with beautiful landscapes and unique cultures. Therefore, a 10-day journey through Vietnam is considered "ideal" for visitors to discover these interesting things about nature and people.Tour through Vietnam 10 days.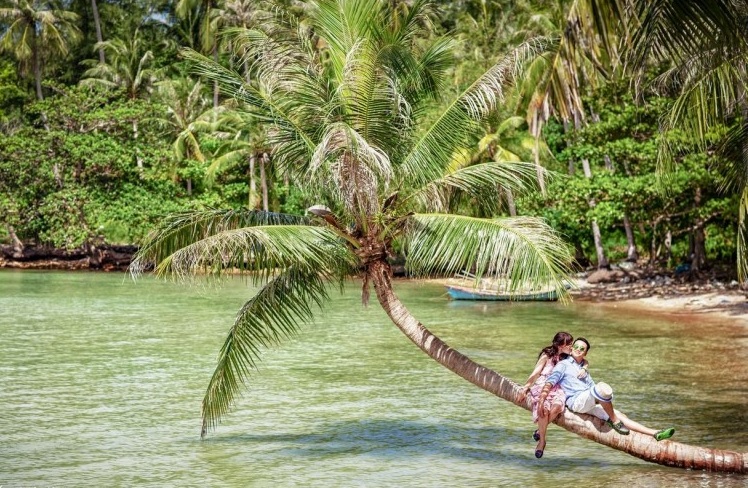 Beautiful scenery in Nam Du island – Kien Giang
Some outstanding stops of the 10 Days 9 Nights Tour through Vietnam
Depending on the preferences of visitors, the 10N9D tour across Vietnam has different stops. You can "consult" with Vinlove to choose attractions that you have never been to before. Here are a few common stops of the Vietnam Tours.
An indispensable destination in travel itineraries across Vietnam is Saigon. This city sounds like "nothing to see". But if you "stop and look closely", visitors will see that this city, outside of the hustle and bustle, is a romantic and poetic "inside". Saigon has modern buildings, skyscrapers and also old architectural works. Visiting Saigon, visitors can stop at Notre Dame Cathedral, Central Post Office, City Opera House, City People's Committee, Independence Palace, War Remnants Museum etc. Stopping at these places, visitors will understand why many people still say "Hidden somewhere in the heart of bustling Saigon is silence, peace and poetry". Many tourists travel to the West for 10 days also spend at least 1 day visiting Saigon also because of this-special.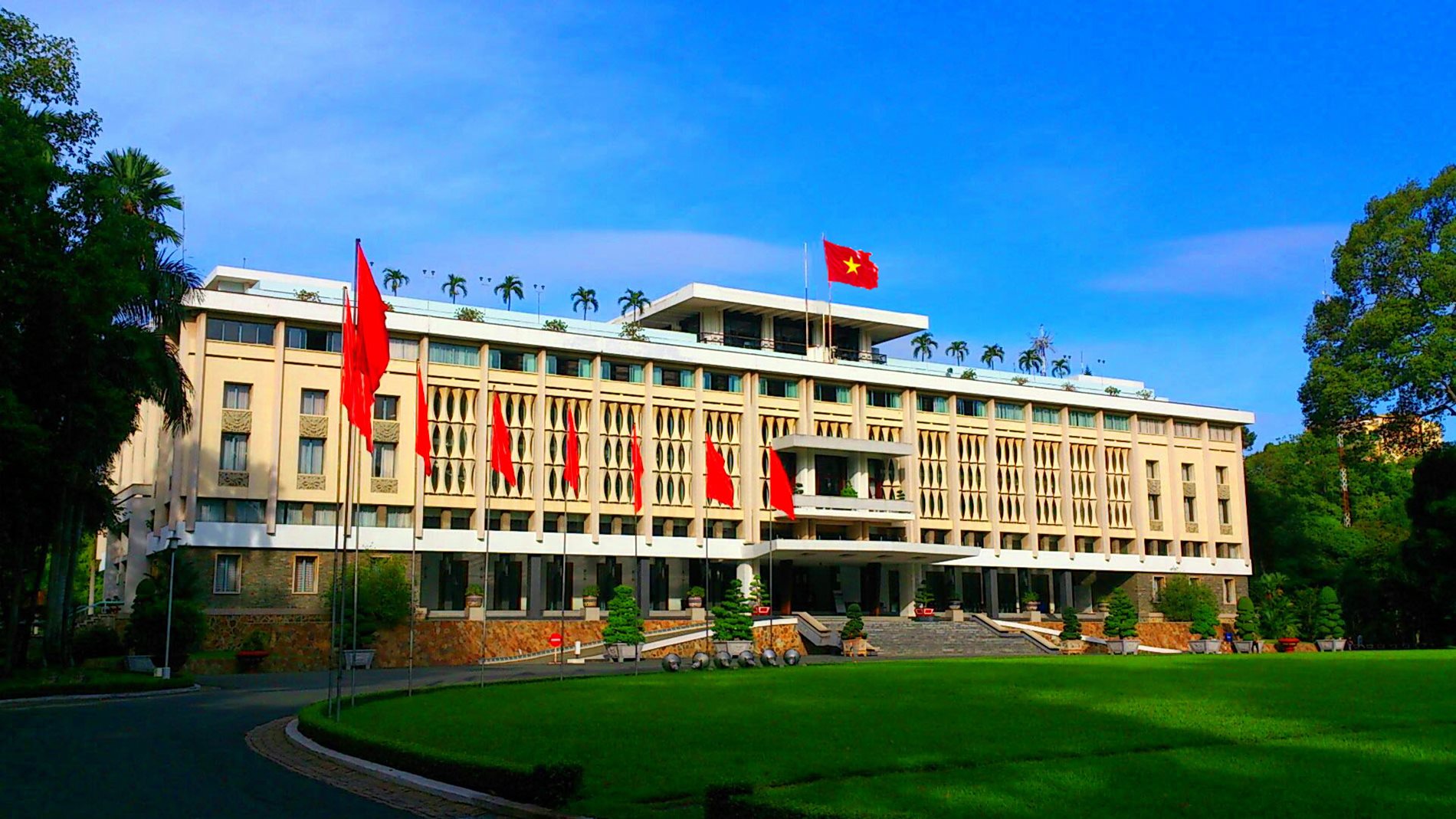 Independence Palace – A destination to visit in Saigon in the Vietnam Tours
Not only Vietnamese tourists but also foreign tourists "know the language" of Vung Tau. This city is a "regular rendezvous" of tourists, especially those from Ho Chi Minh City. Vung Tau has a beautiful coastline, the sea is less dynamic, so it attracts a large number of tourists. Not only that, this is known as "the land of seafood and delicious dishes". Traveling to Vung Tau, in addition to visiting beautiful scenery, visiting scenic spots, tourists can also explore cuisine, enjoy many delicious but rustic dishes. It is no wonder that Vung Tau beach town is always crowded with domestic and foreign tourists.
If you want to learn about the talented poet Han Mac Tu, then register now for a tour of Quy Nhon – Binh Dinh. The "land of martial arts and literature" always has beautiful scenes, unique and unique cultural features that visitors should once learn. If your journey through Vietnam is 11-day tours, 12-day tours, etc. Then take the time to come to Quy Nhon beach town. Queen Beach, Egg Beach, Eo Gio, Han Mac Tu's Tomb, Quang Trung Museum, Thien Hung Pagoda, etc. will be the attractions that make a deep impression in the hearts of tourists.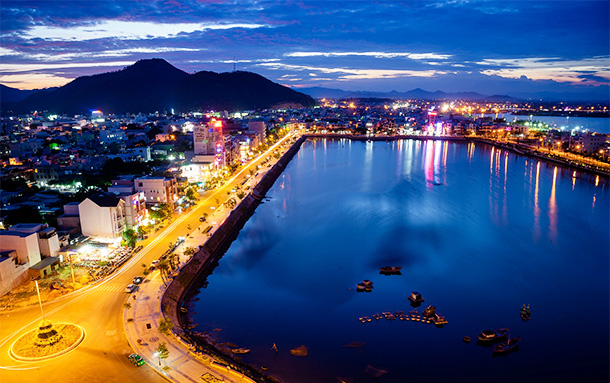 Quy Nhon city at night
A once-bustling commercial scene has become a great tourist destination for tourists who want to rediscover the "old features of the past". Coming to Hoi An ancient town, visitors can visit Cau Pagoda, ancient houses, ceramics museum, Tra Que vegetable village… to learn about the life of Hoi An people in the past and present. Is sure to be one of the "memorable" destinations for visitors. A lot of tourists traveling for 10 days or less still dedicate to Hoi An for at least 2 days. This proves the attraction of Hoi An ancient town is not only foreign tourists, people from other cultures but even Vietnamese tourists also want to come here to visit and explore.
In the journey to discover the beauty of Vietnam, without "Sapa", perhaps your trip lacks "unique colors". Sapa is a small town located in the Northwest highlands. There are many ethnic minorities living here, less affected by modern life, so the landscape is still wild and deserted. Visitors to Sapa will be able to see the beautiful terraced fields. If staying here for a long time, visitors have the opportunity to participate in a "love market" or visit the villages to explore their daily lives. Sapa is one of the interesting stops of the 10-day 9-night tour across Vietnam .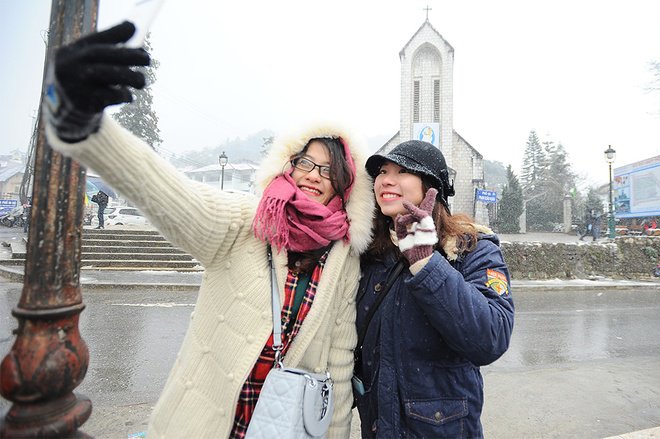 Tourists take souvenir photos when traveling to Sapa
Exploring the beauty of Vietnam without setting foot in Ha Long is not complete. Ha Long Bay is one of the new 7 natural wonders of the world, where Nguyen Trai previously praised "is a wonder of the earth built in the sky". Ha Long Bay gives visitors the feeling of going through the "world of water and rock" or experiencing "the fairyland" in the middle of the world. How many articles, sentences, pictures… can't compare with a real trip. We invite you to book Halong Bay Tours (directly) or through the Trans-Vietnam Tours (indirectly) to visit Ha Long. Surely you will not expect that the country of Vietnam is "favored" by the Creator for a place with such wonderful scenery.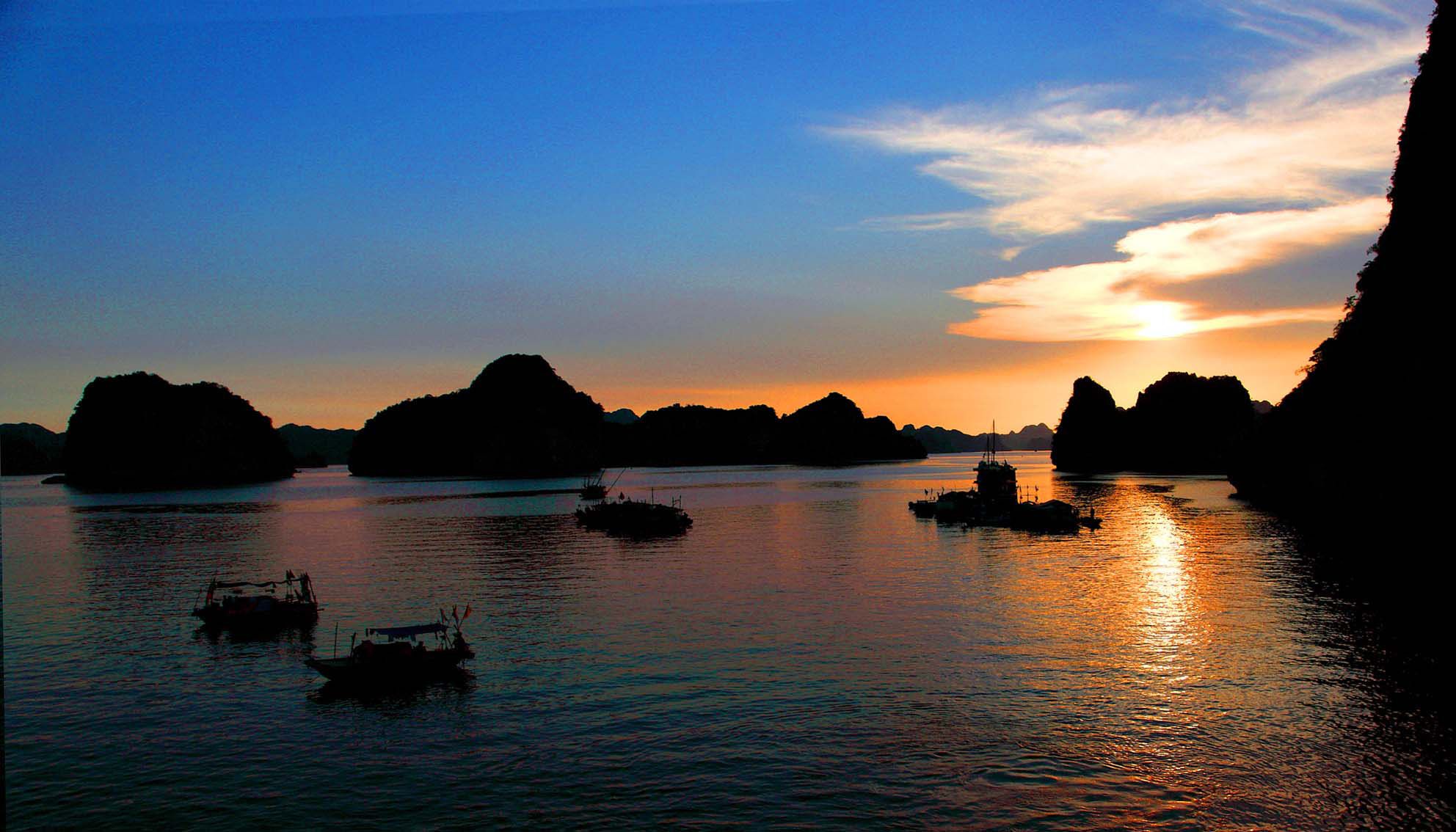 Peaceful morning on Ha Long Bay
Photo: Internet