With an area of ​​​​about 1.5 km, has diverse terrain including beaches, rocky beaches lying close, overlapping each other. Hon Chao is unique because viewed from afar, the island emerges in the middle of the sea like an upside down pan.
Hon Chao Island is located about 12 km north of Da Nang city center. The quickest way to the island is to rent ships to travel in the Han Riverport. Departing early in the morning, the speedboat will run across Da Nang Bay. From the boat, visitors can enjoy the view of the city and Tien Sa port from the sea.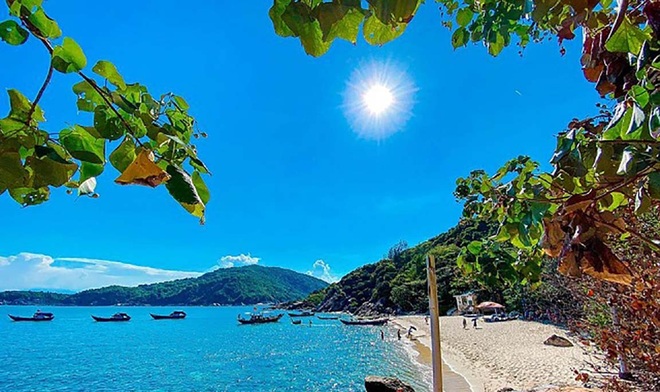 At an altitude of 235m above sea level, Hon Chao is as beautiful as a painting in the middle of the vast sky and sea. Although it is only about 1.5km wide, it is not inferior to any famous sea in the country because Hon Chao island is full of terrain types, surrounded by cliffs stacked close to each other.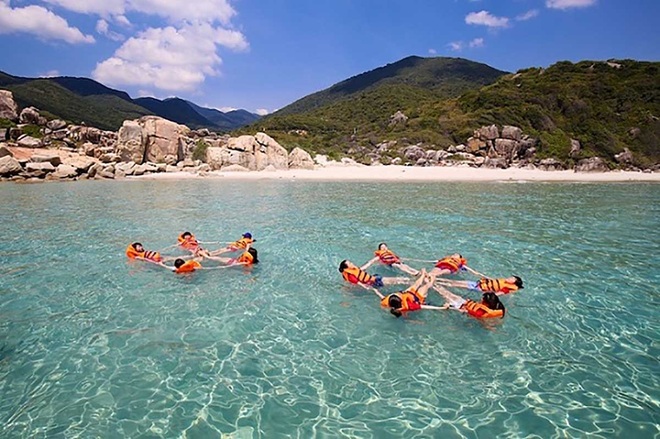 Coming to Hon Chao, the first thing that impresses visitors is probably the beach with extremely clear blue water. You will enjoy the feeling of walking barefoot on the rocky beaches, listening to the sound of waves lapping through each hair. Watch the golden sands winding around the coast and then immerse yourself in the cool, blue water.
Tourist destination: When should you go to Hon Chao?
Like other central regions, Hon Chao is also affected by the tropical monsoon climate and has to suffer many storms every year. Therefore, when traveling, exploring Hon Chao island, visitors need to pay attention to the weather forecast. The most suitable time to go to Hon Chao is from February to August every year. At this time, the sunny weather is extremely suitable for exploring and traveling to the sea.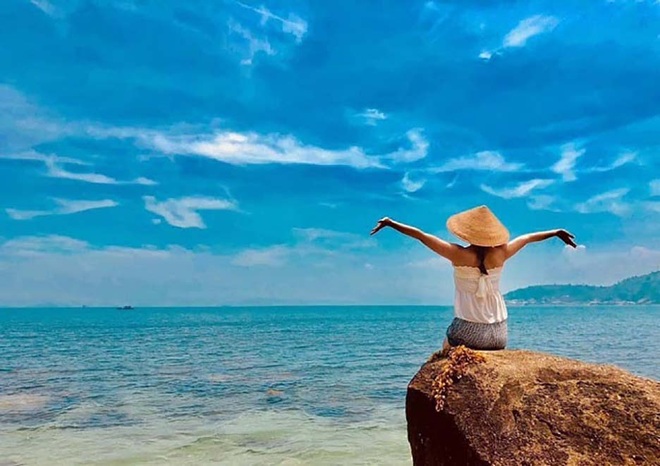 Especially if coming in the early morning or late afternoon, visitors will surely be attracted by the brilliant beauty of this island. At dawn, when the sun's rays begin to shine, Hon Chao emerges from the misty morning mist, then glows under the rays of the sun. In the late afternoon, Hon Chao looks calm and wild under the bright red sunset.
Tourist places: Things you can't miss in Hon Chao
Snorkeling to see corals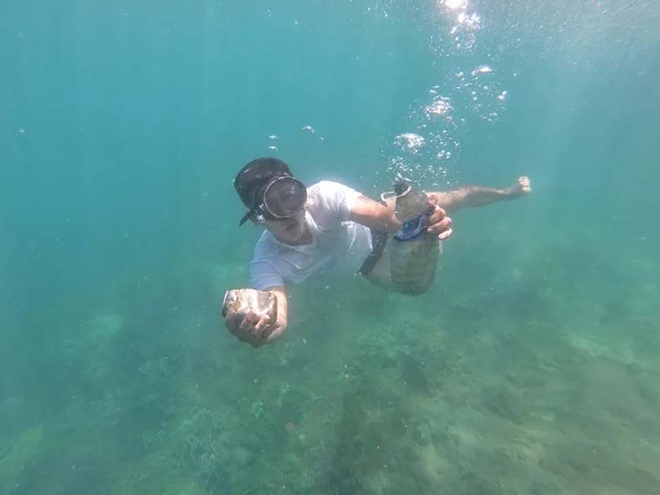 On beautiful summer days, visitors can indulge themselves with scuba diving to explore the beauty of this place. Hon Chao Island has an extremely rich marine ecosystem. The marine environment around Hon Chao is an ideal place for fish, shrimp, etc. to reside. Coral and seaweed are also extremely diverse, with hundreds of different species. Therefore, Hon Chao has entered the list of 15 marine protected areas of Vietnam.
The sea surface of Hon Chao is very clear, through diving glasses, visitors can admire the beauty of colorful coral reefs, seaweed as well as many species of fish. Moreover, the coral viewing area is also quite shallow, so tourists can safely dive.
Explore the primeval forest
In addition to the clear blue sea, Hon Chao island is also known for its pristine primeval forest. The forest here has dense trees and is a favorable habitat for rare species to live. Coming here, visitors will admire the wild beauty of the Hon Chao mountains. And exploring the forest will definitely be a great experience for those who love to discover new things.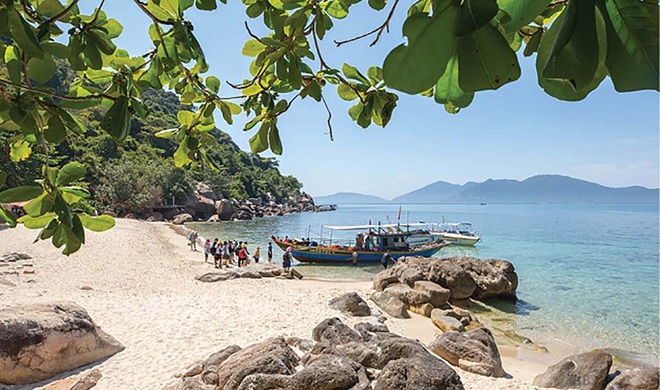 Tourist place: Visit the lighthouse
The lighthouse at the top of Hon Chao was built during the French colonial period and is a popular check-in point for many young people.
Take part in water sports
Visitors to Hon Chao can freely experience sports such as playing sup boat, surfing, pulling banana buoys, skateboarding, etc. Especially for those who love adventure, these activities should not be missed. this attraction.
Fishing
Coming to Hon Chao island, in addition to swimming, scuba diving, and participating in sea games, visitors can also participate in some other interesting activities such as fishing, squid fishing on the boat, fishing at night. Visitors can hire and follow the boats of the fishermen here to catch at night.
Camping on the sea
Camping on the sea is also a very reasonable idea when coming to explore Hon Chao. Because Hon Chao is still very wild and has not been exploited much, staying overnight here will be very interesting. Visitors can set up a tent and then set up a campfire together, treat themselves to a small party with shrimp, fish, and squid that they can catch by themselves. There is nothing more wonderful than to gather with friends, family, and sing passionately in the vast sea and sky. And this will definitely be an extremely interesting destination for those who want to get away from the hustle and bustle of the city.
Delicious food at Hon Chao
Hon Chao Island has fresh and delicious specialties that are extremely attractive to tourists. Visitors can enjoy fresh seafood dishes that are caught by local people on the same day. In addition, with the experience of night squid fishing and shooting fish, visitors can immediately get their products to grill and enjoy an outdoor barbecue right by the beach.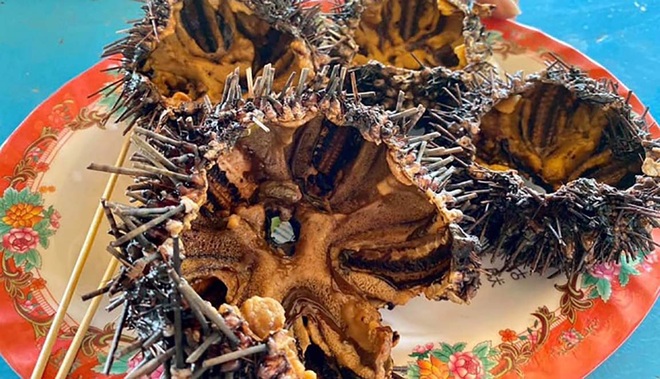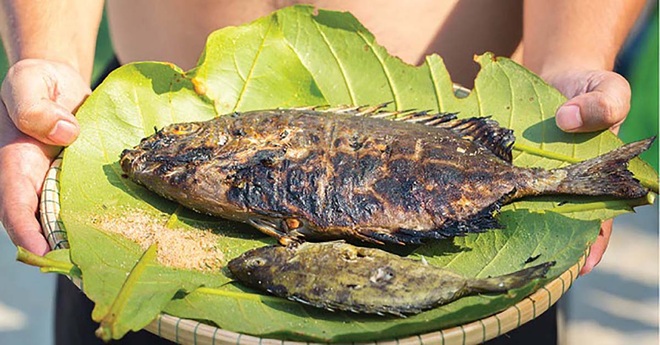 With unspoiled beauty and many attractive tourist activities, Hon Chao island will surely bring visitors interesting experiences when they arrive. In the coming time, when the epidemic is over, let's once set foot on this beautiful island to enjoy the space and wonderful experiences here. Follow Dân Việt