Coming to Ca Mau, visitors will regret if they miss the U Minh fish sauce hot pot – a dish in the top 100 Vietnamese specialties.
U Minh district is located more than 30km from the center of Ca Mau province to the northwest, this place is endowed by nature with dense melaleuca forests and a rich source of field fish.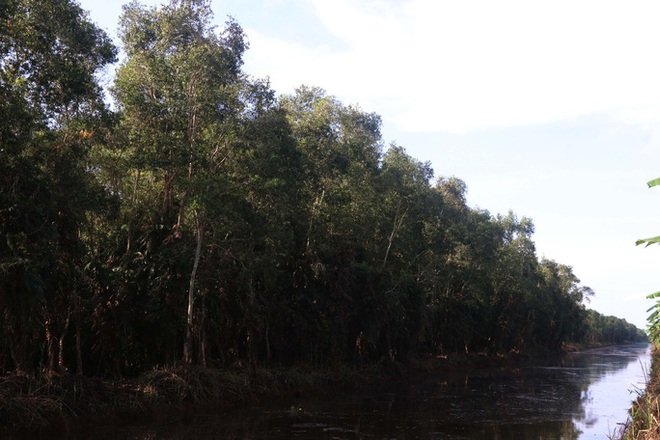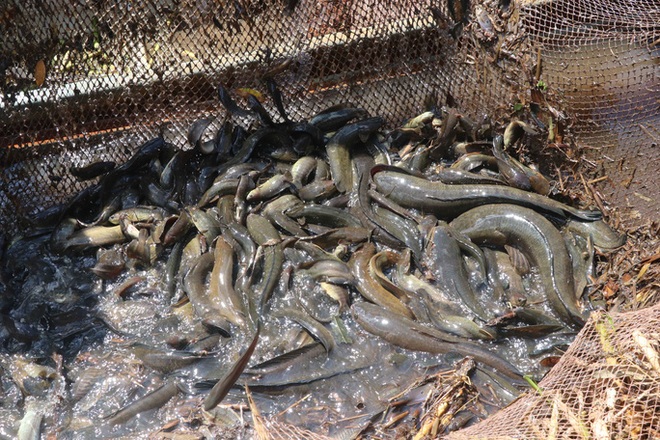 U Minh is blessed with vast melaleuca forests and a diverse source of field fish
Coming here, visitors can leave the worries of life behind to be in harmony with nature by going down the Trem River on a gondola (water transport) to see the green Melaleuca forests and many more. rare animals and plants in the peaceful atmosphere of the river countryside.
In particular, many tourists "laugh to tears" when listening to the jokes of Uncle Ba Phi through the rustic narration of the forest farmers U Minh Ha.
In addition to the beautiful scenery, U Minh also has countless delicious dishes with specialties made from copper fish, such as: snakehead fish, braised perch, fish braised with turmeric, etc. However, you will regret it if you visit. skip the U Minh fish sauce hot pot.
Snakehead fish and pork belly are just one of the indispensable ingredients in U Minh fish sauce hotpot
To have the famous delicious U Minh fish sauce hot pot, people often choose the best fish paste to cook, then remove the bones, add finely minced lemongrass to create a fragrant taste, and eliminate the fishy smell of the fish.
Then, choose the "standard" snakehead, perch, or field eel, then clean, put in the hot pot along with pork belly, eggplant, and thinly sliced ​​chili, seasoning to taste. Then, put the fish sauce hot pot on the mini gas stove, keep the heat on medium and then eat it with some vegetables such as water lily, longan buds, coriander, shallots…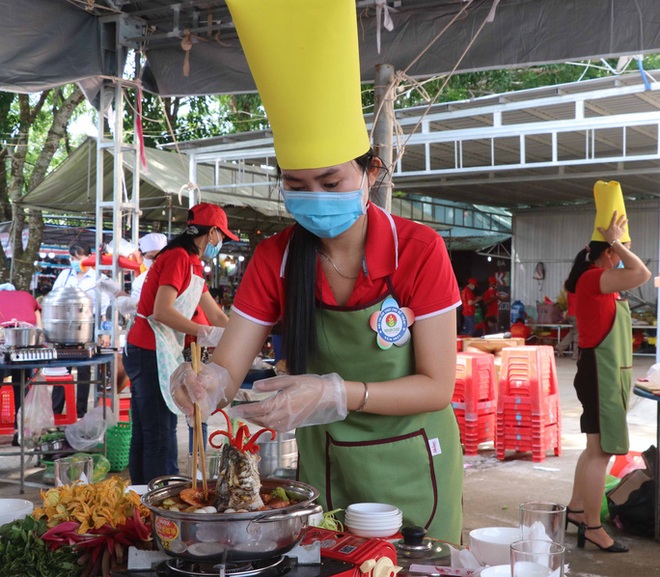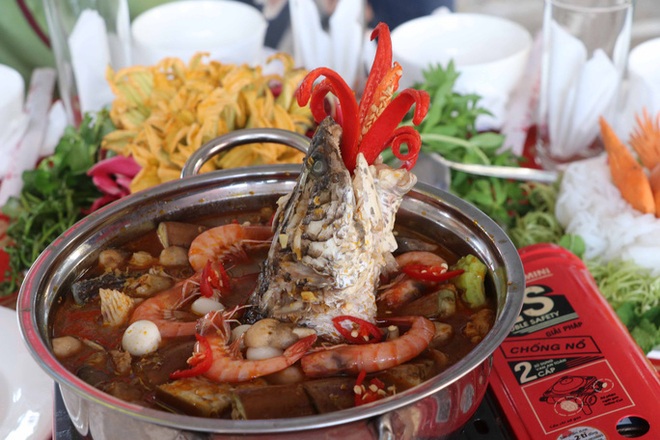 Through the skillful hands of garden chefs, U Minh fish sauce hot pot becomes attractive, hard to refuse
Although this is just a rustic dish, it has captivated many fastidious diners. "Mam hot pot can be cooked with many species of copper fish. However, the fish sauce hotpot cooked with snakehead fish and served with vegetables is nothing better than" – a tourist from Can Tho – excitedly said.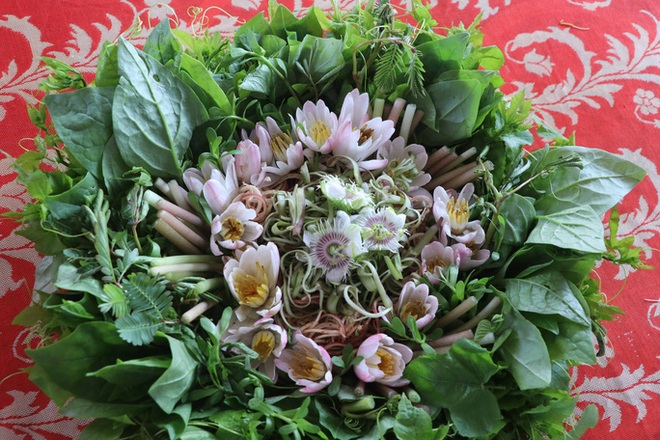 Fish sauce hotpot will be more delicious when served with vegetables
Recently, the Vietnam Record-setting Council has recognized U Minh hot pot with fish sauce as one of the top 100 Vietnamese specialties. The above record is the pride and affirmation of the U Minh hot pot brand on the culinary map of Vietnam. This is an opportunity to promote the image and cuisine of Ca Mau to domestic and foreign tourists. Follow Người Lao Động