Recently, a set of photos about a Ba Na ethnic girl in Glar commune, Dak Doa district, Gia Lai is receiving thousands of likes and shares on social networks.
The girl impresses with attractive eyes, big, round, black, curled eyelashes, lovely face. Many netizens praised her for having "Pleiku eyes" and a beautiful face like an angel.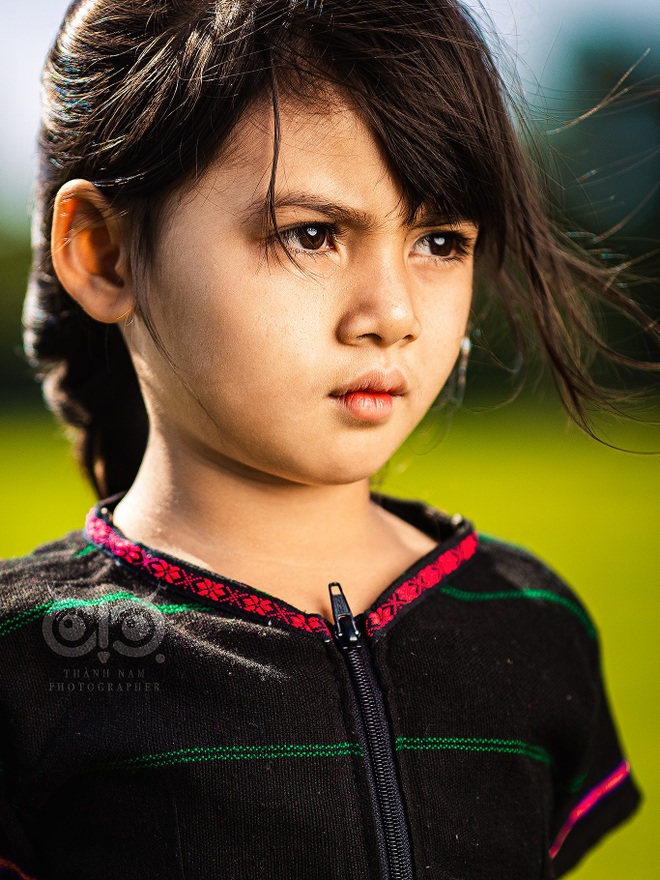 The author of the photo series is Thanh Nam, who is currently born in 4th year, Duy Tan University (Da Nang). Loving photography and the beauty of Gia Lai's hometown, Nam often roams around to discover and record beautiful moments of this land. Appearing in many of Nam's images are carefree and innocent Central Highlands children by streams, fields…
The set of photos was taken in the ripe rice field in Glar commune, Dak Doa district, Gia Lai, about 25km from Pleiku city center. "I just happened to know her and was very impressed with her eyes." Thanh Nam shared.
After Nam expressed his desire to film her, her mother chose a traditional costume for her child and took her out to play naturally in the field near her house. At first, the girl was shy in front of the camera lens and hid behind her mother or a tree. But when getting to know her, she is very mischievous and lovely. Immediately the author of the photo series took the camera to capture those moments.
"Actually, the photo series was made by me in January 2020. I was surprised that the photos were shared so widely and loved by the online community," Nam said.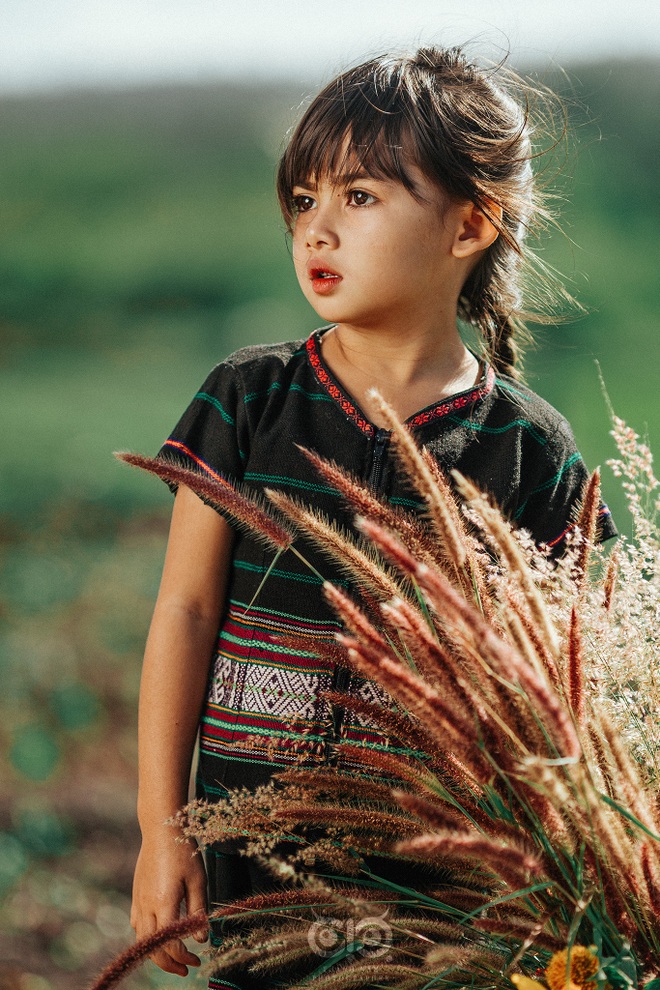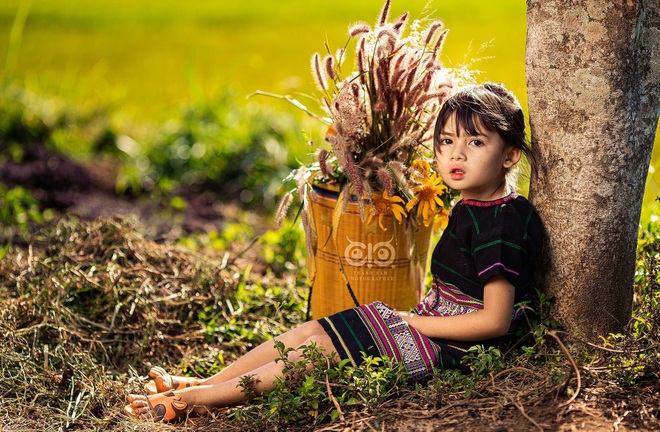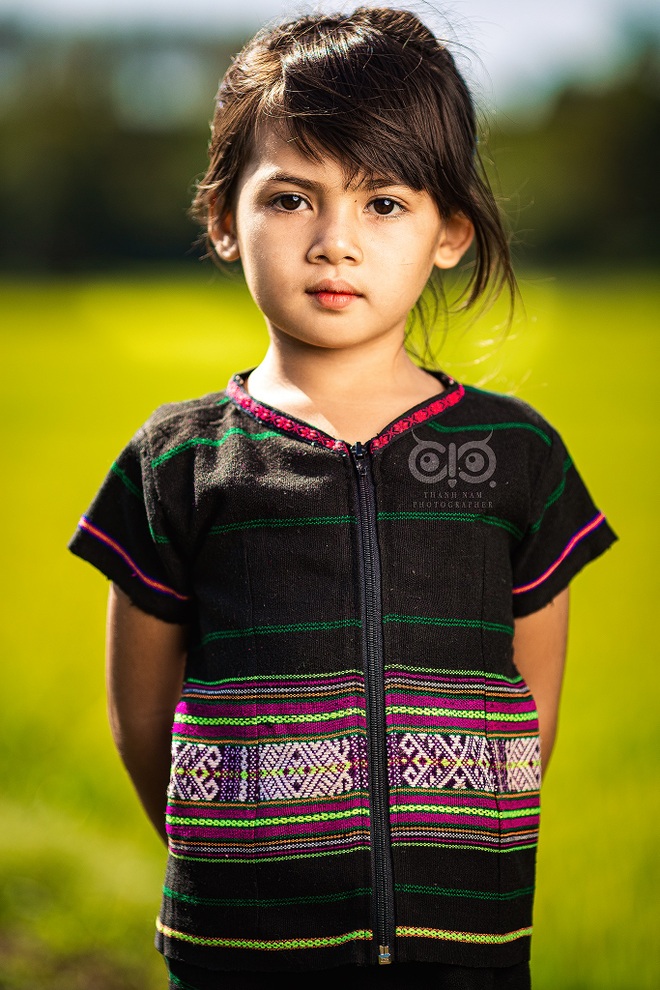 Photo: Thanh Nam