Hue has a gentle and poetic beauty and is a place to store so many heritages, historical sites, and rich culinary culture that visitors many times will not be bored.
Too much food
Referring to Hue, the cuisine is a part of making the land famous for the ancient capital. The bowls of Hue beef vermicelli, mussel rice, mussel vermicelli… are full of Hue flavor to the small and attractive plates of Banh Beo, filter, Nam…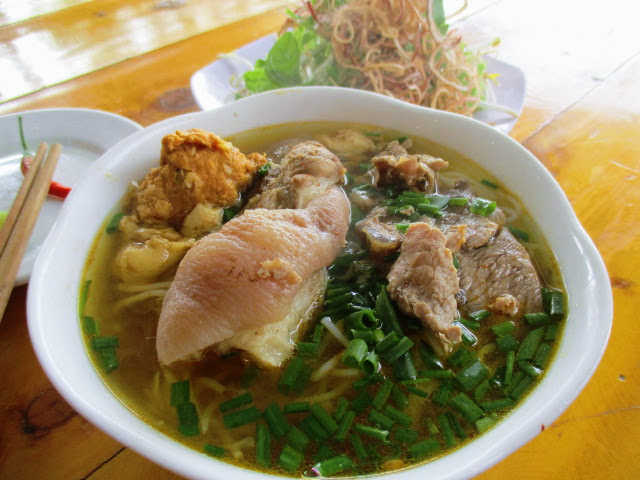 Rich bowl of beef noodle soup in Hue.
Hue has thousands of dishes of all kinds. If you don't have the soul to eat, don't have much time to explore the culinary paradise of Hue, you should not come to this place.
Do not crave sweets
There is only one-word "tea", but you have to count over and over again to make a complete list of all kinds of tea in Hue, which are bean curd tea, purple potato tea, lotus seed tea, corn tea, mixed tea .. and " unique" with roasted pork powdered tea.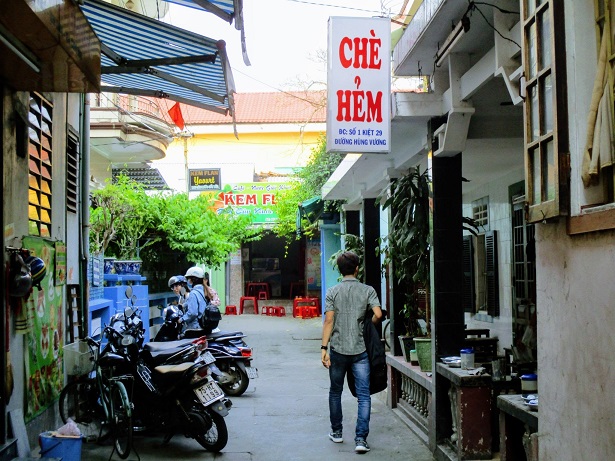 Famous Alley Tea.
In the "tea-eating" world in Hue, there are established identities such as alley tea, pagoda tea, Ong Lac's tea… The shops selling tea of ​​all kinds, all colors, look good enough. If you are not into sweets, you will miss something very Hue.
Too many destinations
Through time and historical changes, Hue retains its ancient image of an ancient capital with hundreds of works, architecture, and art. Not only that, but the natural scenery here also leaves many unforgettable impressions on each visitor.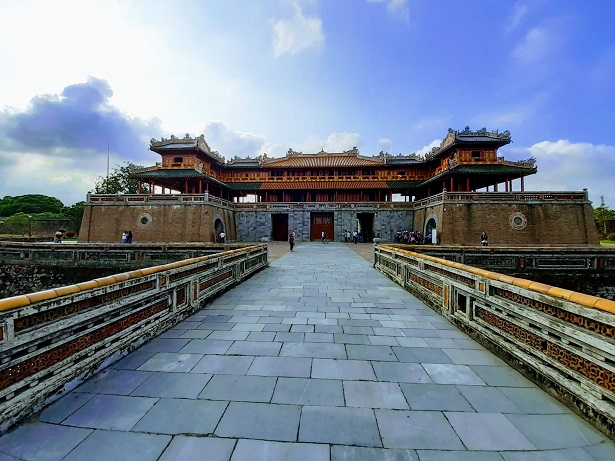 Explore Hue Imperial Palace.
You will have to spend a lot of time visiting the mausoleums of kings, imperial palaces to explore natural landscapes such as Ru Cha, Tam Giang lagoon, Thuan An beach, Chuon lagoon… Therefore, it will cost a lot. Time to not miss the super beautiful "check-in" spots in Hue.
Taking pictures is tiring
Saying no more, coming to Hue just bringing up the phone will also give you beautiful photos.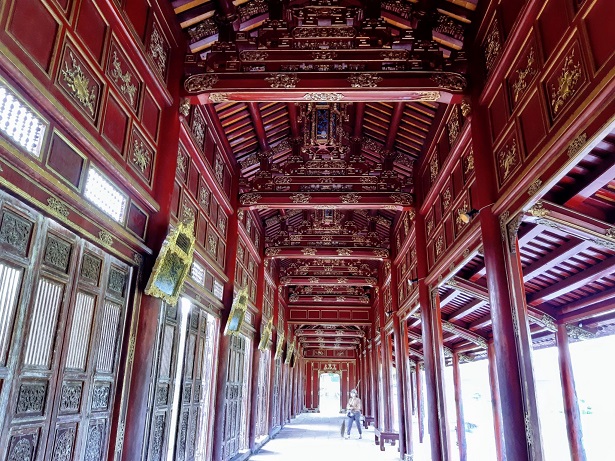 Beautiful shooting angles.
Historical sites, temples and natural beauties with diverse angles, will give you many beautiful, well-thought-out photos. If you are passionate about photography, it will be very tiring and draining your phone battery to take pictures of Hue.
Vast knowledge of history
Each monument in Hue's ancient capital has a different story. Particularly, the Hue Imperial Palace has many stories about each king or the secret palaces that make us "oh well".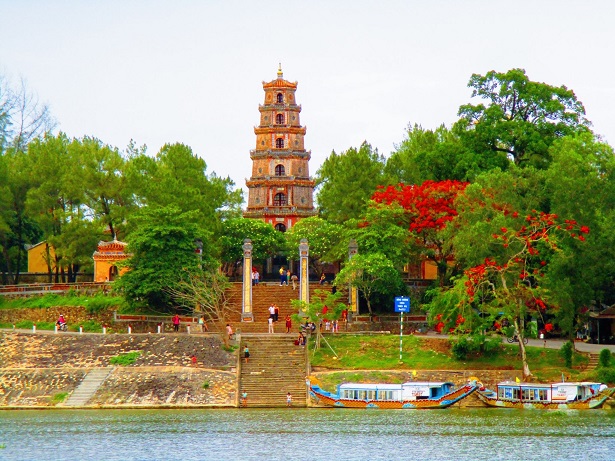 Thien Mu Pagoda is seen from the other side of the Perfume River.
Coming to Thien Mu Pagoda, you will gradually know the initial journey to open the realm of Lord Nguyen Hoang in Dang Trong…
Along with the food and scenery, you will also spend a lot of time listening to the history of this country.
Slow pace of life
There is a very different Hue from the magnificent Ho Chi Minh City, the pace of life here is slow, slow, but profound and loving.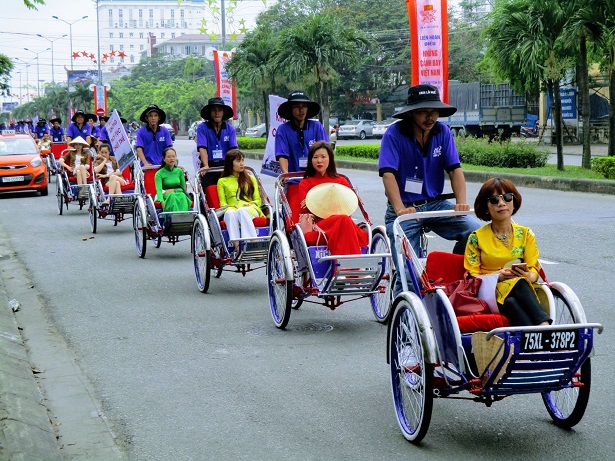 Hue's slow lifestyle is like slow cyclos on the roads. "Lost" in this rhythm of life, your soul seems to relax, have time to live slowly, forget about the hardships of everyday life.
Going out to meet green trees
Hue is a city with a dense density of trees on the streets. Then in 2016, this city became the first city in our country to be honored by the World Wide Fund for Nature (WWF) as a "national green city".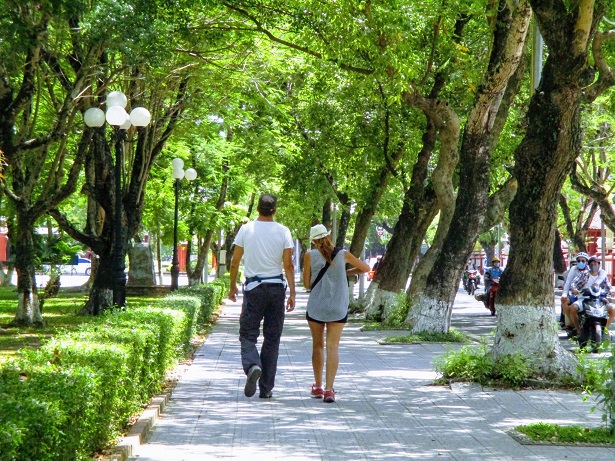 Dense tree system.
In recent years, Hue is also known for its cleaner environment when the local government launched the movement "Green Sunday", cleaning garbage, and planting trees.
Hue has some of the most beautiful roads in Vietnam, such as Le Loi Street, 23/8 Street, etc. The trees on both sides of the road intertwine to create shade for passersby, creating a beautiful scene. Missing this city, you will be mesmerized.
Hue people are so friendly
When coming to this land, the people of Hue are very enthusiastic and friendly. They will guide you where to go interesting, many things to explore. These days, living like Hue people is really easy and comfortable.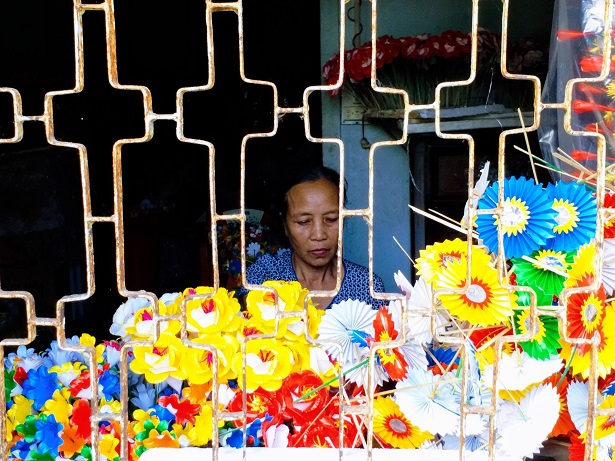 Thanh Tien paper flower craft village.
"Lost" in the city gate system
Hue Citadel has a total of 11 gates to enter by road, 2 gates by waterway. To enter the Hue Imperial Palace, you will pass through the majestic gates, imbued with the colors of the time.
Witnessing these city gates, perhaps you will be fascinated by its beauty, not to mention entering through this door, leaving through the other door also makes your mind visualize and remember to go.
Various souvenirs
Traveling to Hue is a delight, bringing you many interesting experiences and emotions.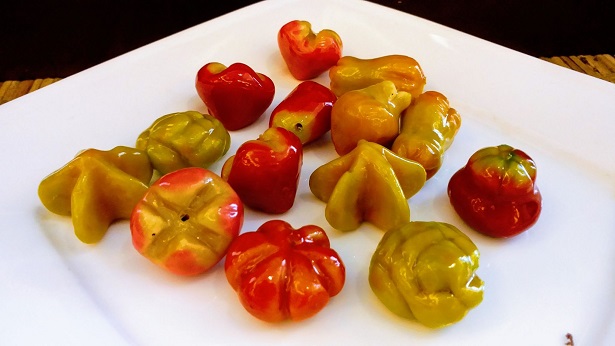 Fruit cake.
When it's time to leave Hue, prepare gifts for relatives and friends, you will also be very tired to choose the right gift, because Hue has a variety of gifts, from sesame, royal tea to conical hats, ao dai…