The field of daisies blooming brilliantly in Ta Phin, Lao Chai, Sa Pa town is a check-in place that attracts local young people, and is also a destination for many young tourists, mainly in the province. hunt when coming to Sapa.
In mid-October, chrysanthemum flowers are in full bloom, in addition to growing rice on terraced fields, people also grow flowers to increase their income and create landscapes. On weekdays, visitors to see flowers and take photos are often scattered, mostly bustling on weekends. The entrance ticket to the chrysanthemum garden is 50,000 VND/person.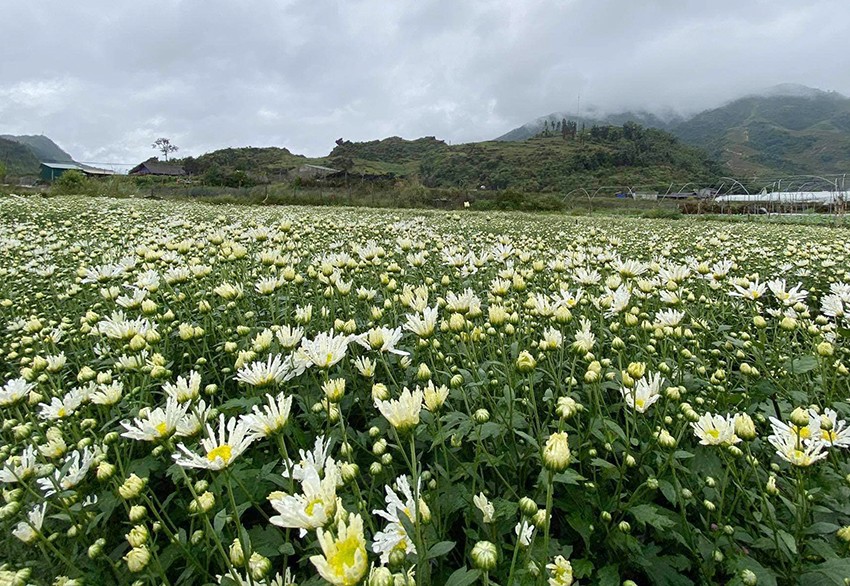 The field of chrysanthemum flowers is located right on the way to the entrance of Ta Phin cave – a famous tourist destination for tourists from all over the world when coming to Sa Pa.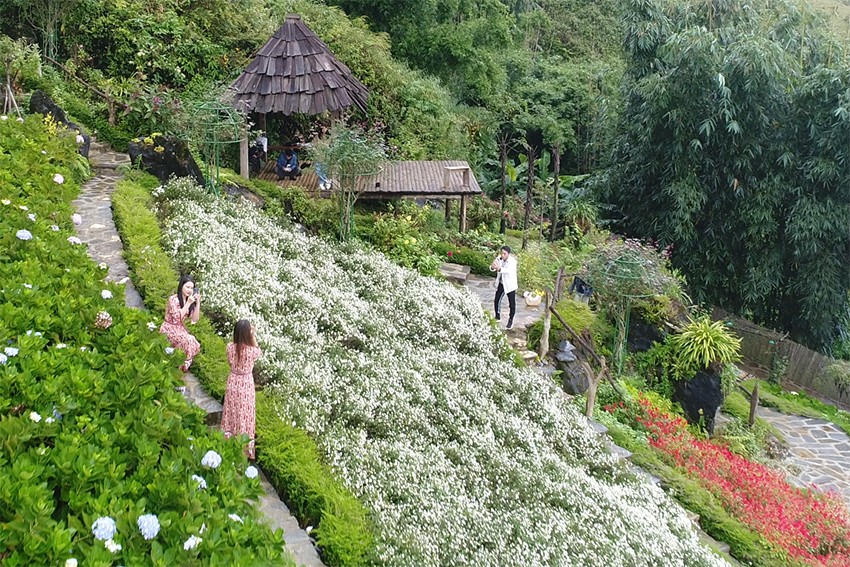 The chrysanthemum garden in Lao Chai commune (Sa Pa) is photographed by many young people.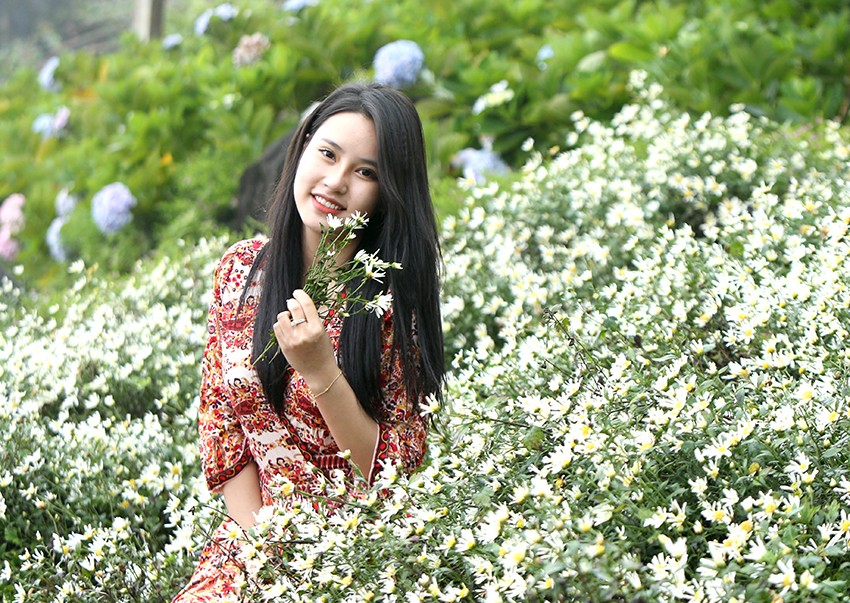 This is the ideal time for female tourists to check-in with daisies.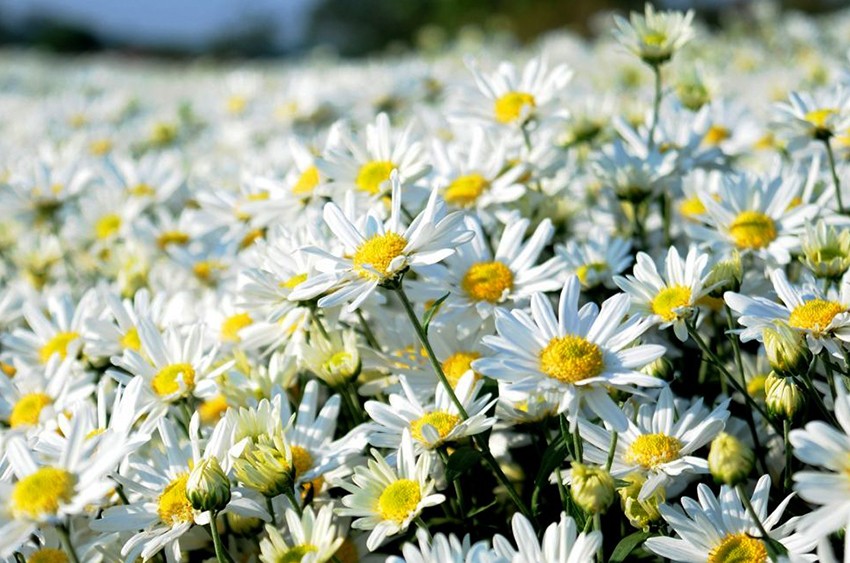 Daisies still bloom for about 2-3 weeks in Sapa.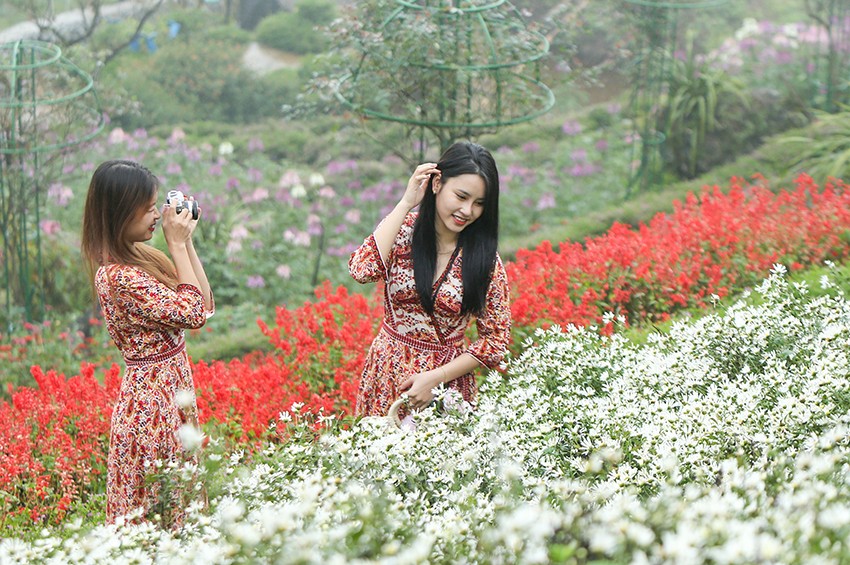 Many visitors to the chrysanthemum garden are passionate about taking pictures "forgot the way back".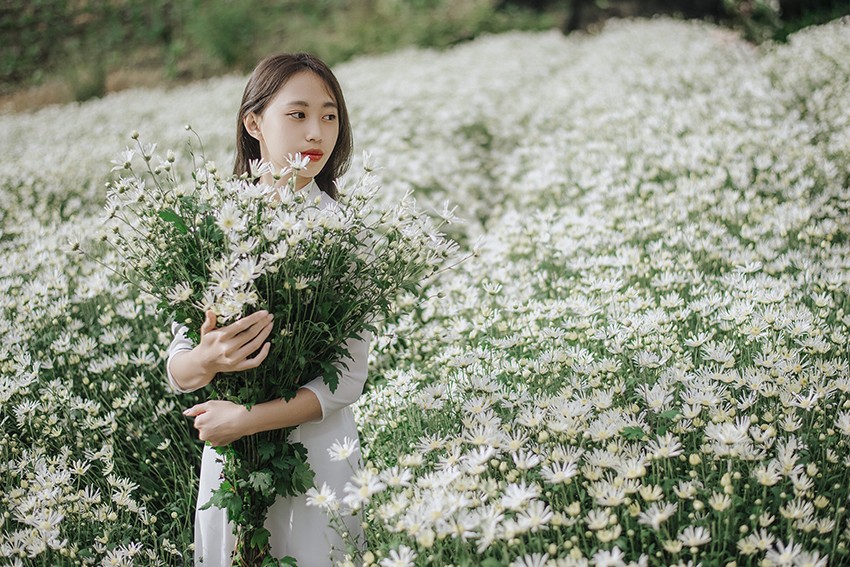 Sa Pa farmers growing chrysanthemums will create more tourism products when this variety is planted and expanded.
Visitors here can rent costumes, with a strong team of photographers to serve everyone.