Since the end of November, many cafes in Hanoi have decorated the space for the Christmas season with pine trees, Santa Claus, laurel wreaths and shimmering lights to attract diners to check-in.
If you are in Hanoi, you should go to the beautiful cafes below to be able to immerse yourself in the Christmas atmosphere in the cold weather of the capital. Not only can you admire the beautiful scenery, but you can also comfortably take "million-view" virtual live photos.
Spotted coffee & kitchen
Located on Thai Thinh street, the restaurant has 1 floor but is quite deep, so when you go alone or with friends, it is suitable because the table arrangement is quite reasonable, talking without fear of affecting other tables.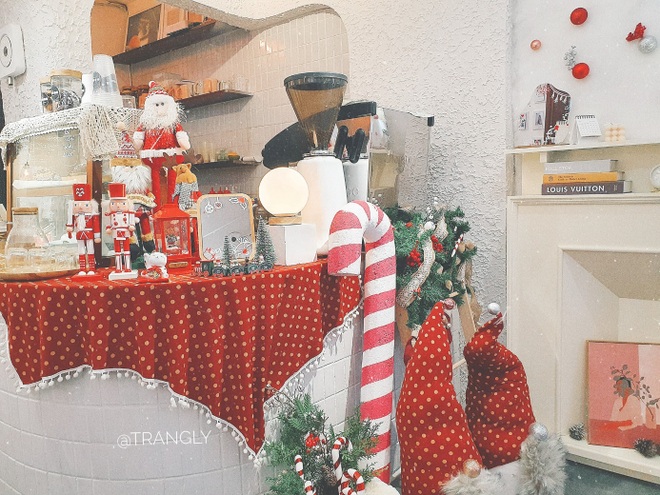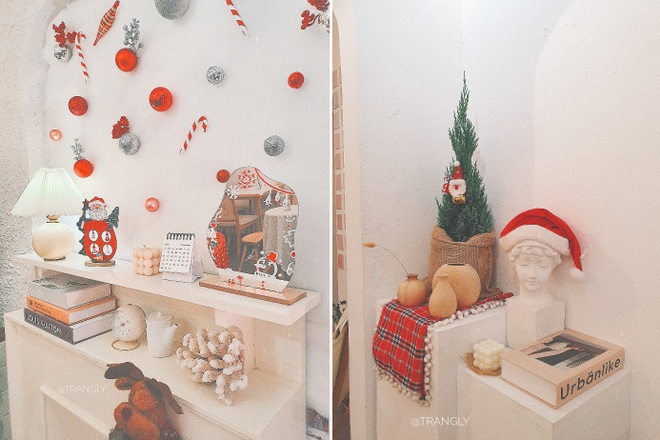 Drinks at the shop are also highly appreciated by young people, peach tea with a layer of cheese cream on top is delicious, stirring with tea is very suitable. Cinnamon orange with a beautifully decorated latte.
Diamante – Tea & Coffee
The shop has a black-gray theme, famous for its grilled milk tea. At the shop, there are many Christmas check-in areas, lovely spaces, both outdoor and indoor.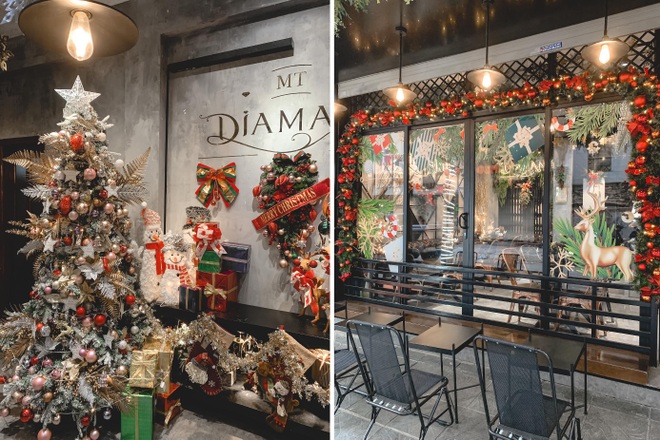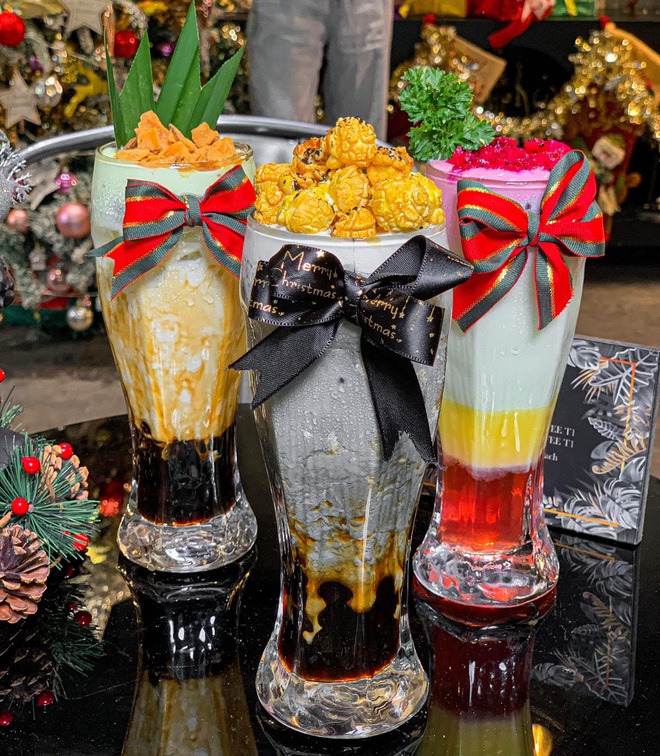 There is coconut milk with pearls, black sugar, and creamy nuggets that are sweet and fragrant for those who like a lightly sweet drink.
G-Kim's Coffee & Tea
It is the most famous coffee shop in Tay Ho area. Designed in an elegant and luxurious style, G-Kim's Coffee and Tea is a stopover for many young people who are passionate about virtual living. The restaurant has two indoor and outdoor spaces with a view of West Lake that makes diners excited.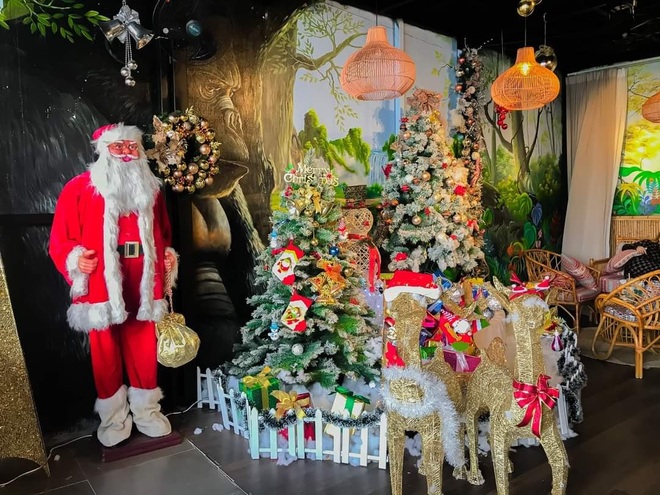 You can also enjoy delicious cups of coffee in a romantic setting with melodious music in your ears, which will be an ideal Christmas place for visitors.
Muni Kafe & Milk tea
This is a cafe for everyone, with a play area for children, so it is suitable for people with families. The interior of the restaurant is beautifully decorated.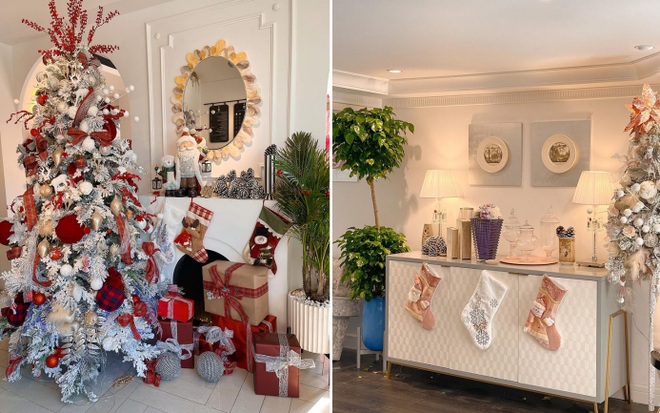 The menu at Muni Kafe is diverse, from traditional to specialty coffees, from cold brew to fruit dishes, from machine to hand-brewed coffee and even milk tea.
Greenhouse Coffee Grinder
The shop is located at the intersection of Van Phu – Ha Dong urban area, the space of 2 floors is airy and quiet.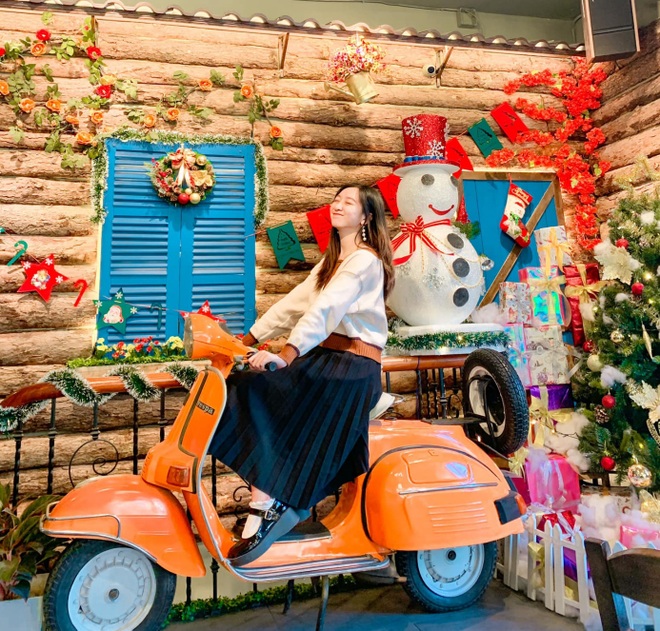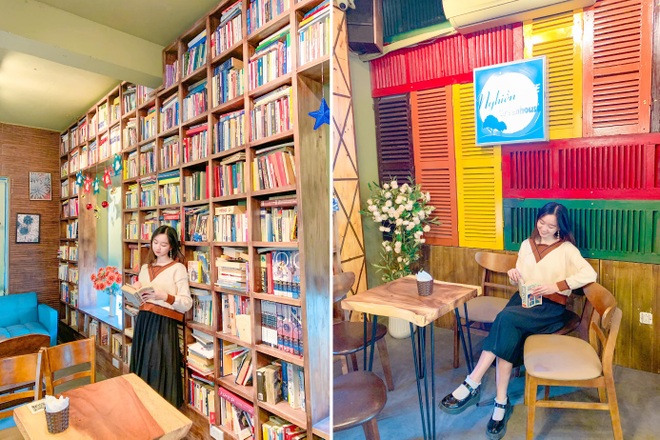 "I really like the Christmas decoration of the shop, it's quite strange with 2 reindeer on the roof, both floors are decorated with Christmas so feel free to live virtual", Thao shared.