Christmas is still 2 weeks away, but many neighborhoods in religious villages in Ho Chi Minh City have been busy decorating and lighting up many alleys to create a brilliant and shimmering scene before Christmas.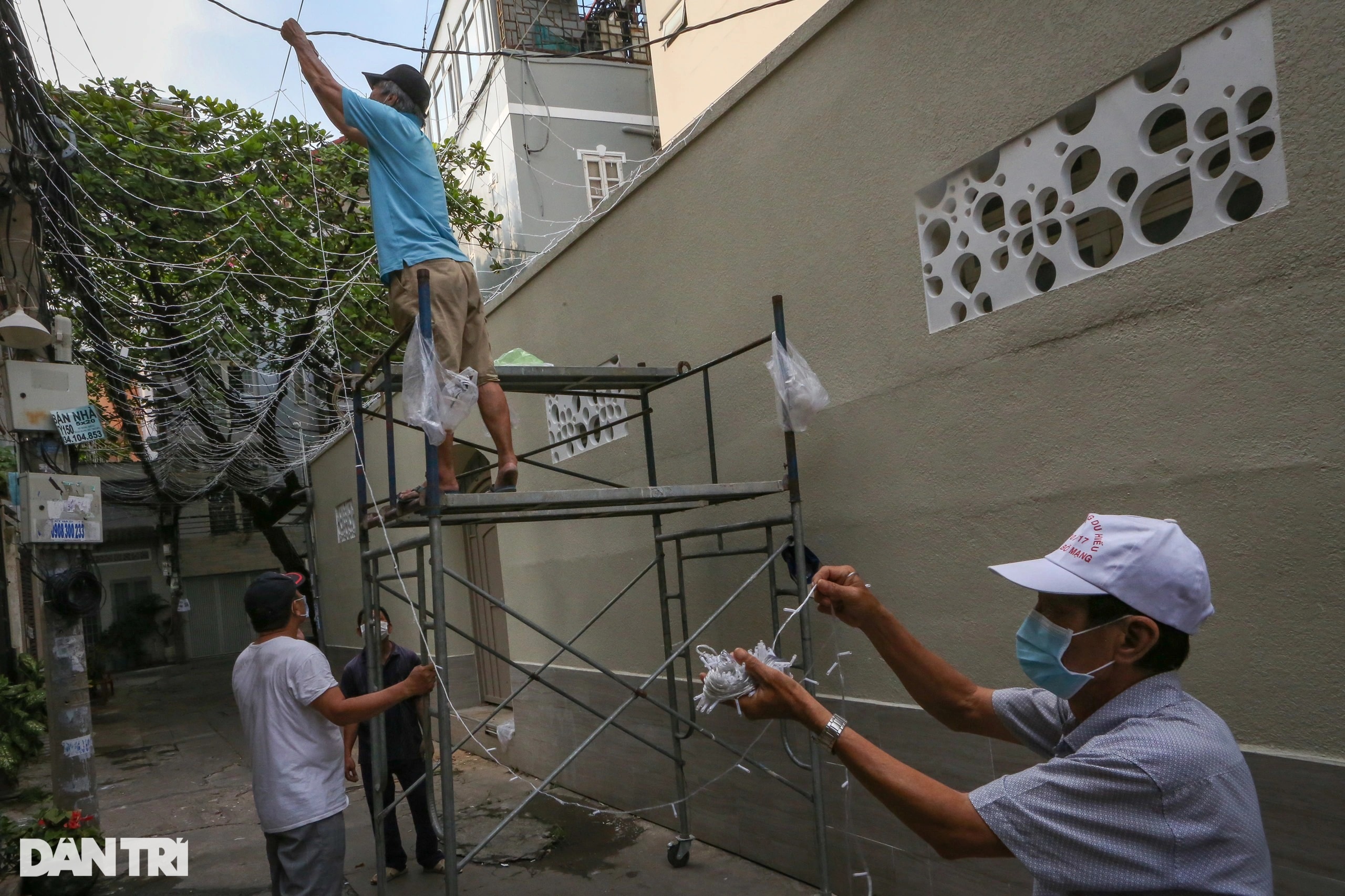 From the beginning of December, all parishes and parishes in Ho Chi Minh City became bustling with the atmosphere of people preparing to celebrate Christmas.
Mr. Pham Ngoc Buu (56 years old, a parishioner in Tan Hoa parish, Phu Nhuan district) who is decorating a pine tree said: "Initially, the parish priest and parishioners at Tan Hoa church intended not to decorate it. This year's Christmas decoration, using that expense to help those in need because of the epidemic, but then, everyone decided to make small and economical decorations, to bring a little joy to everyone in a hard time".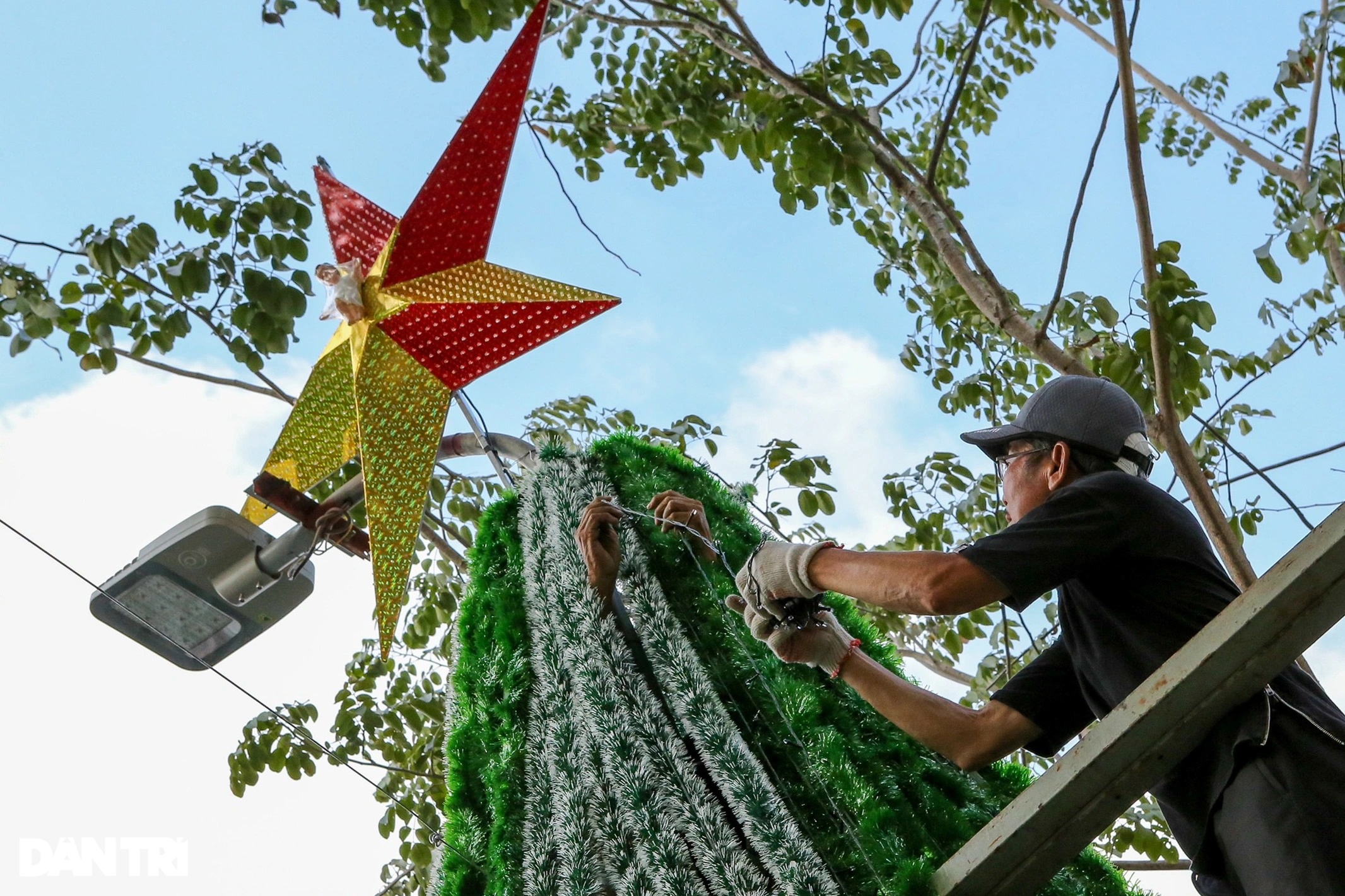 Parishioners at Tan Hoa Church are installing string lights for a pine tree nearly 5 meters high, in the church's premises.
A painting depicting the moment "Christ was born", is being erected in Nam Thai parish (Tan Binh district). Uncle Mai Van An (44 years old) – a parishioner of Nam Thai parish – said that in early December, parishioners will come up with decoration ideas, then start working, the decoration work lasts from one to two weeks.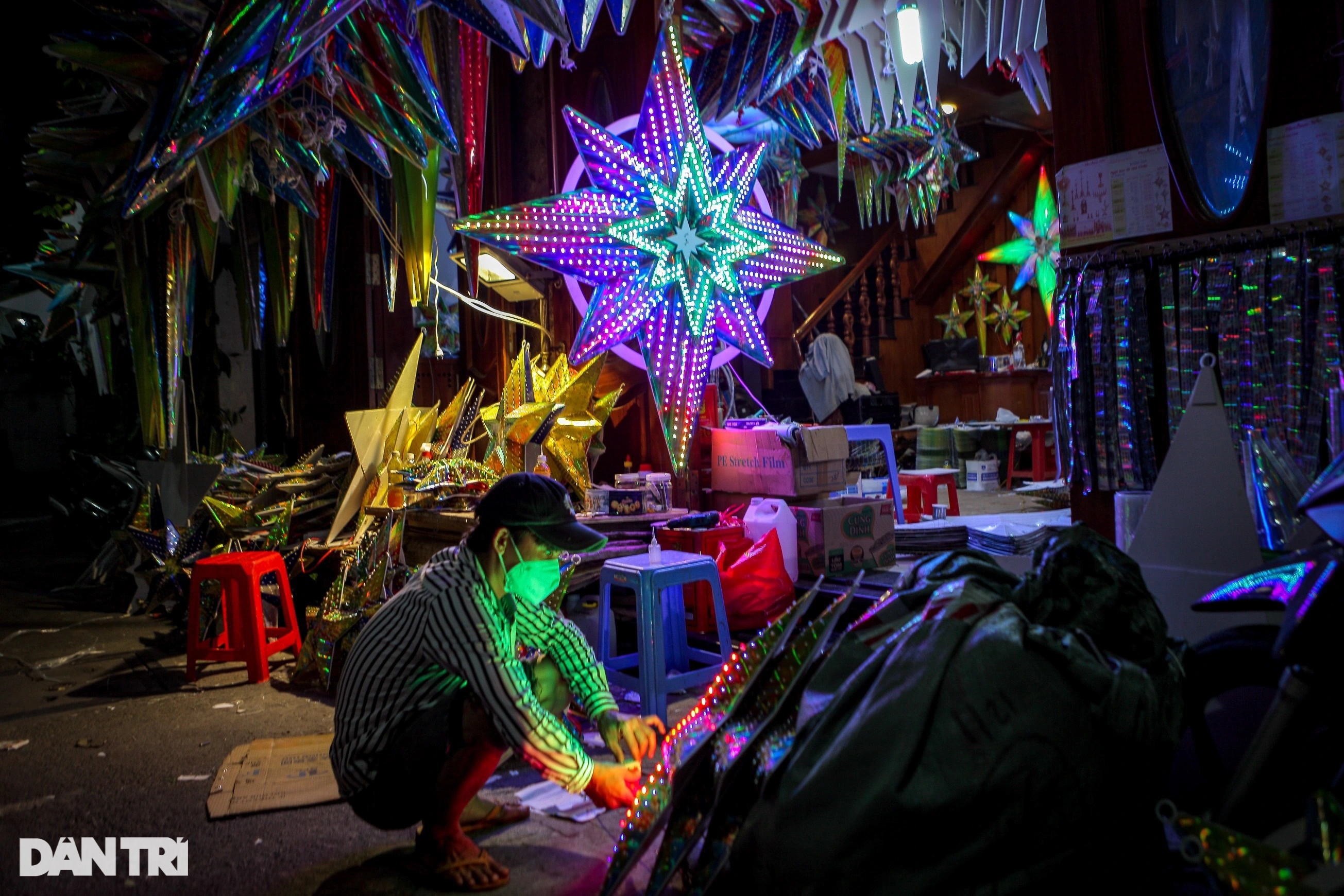 Mr. Lu Trong Thang – an employee of a Christmas decoration business in alley 41 Nghia Hoa (Tan Binh district) – inspects and tests the decorations before putting them up for sale.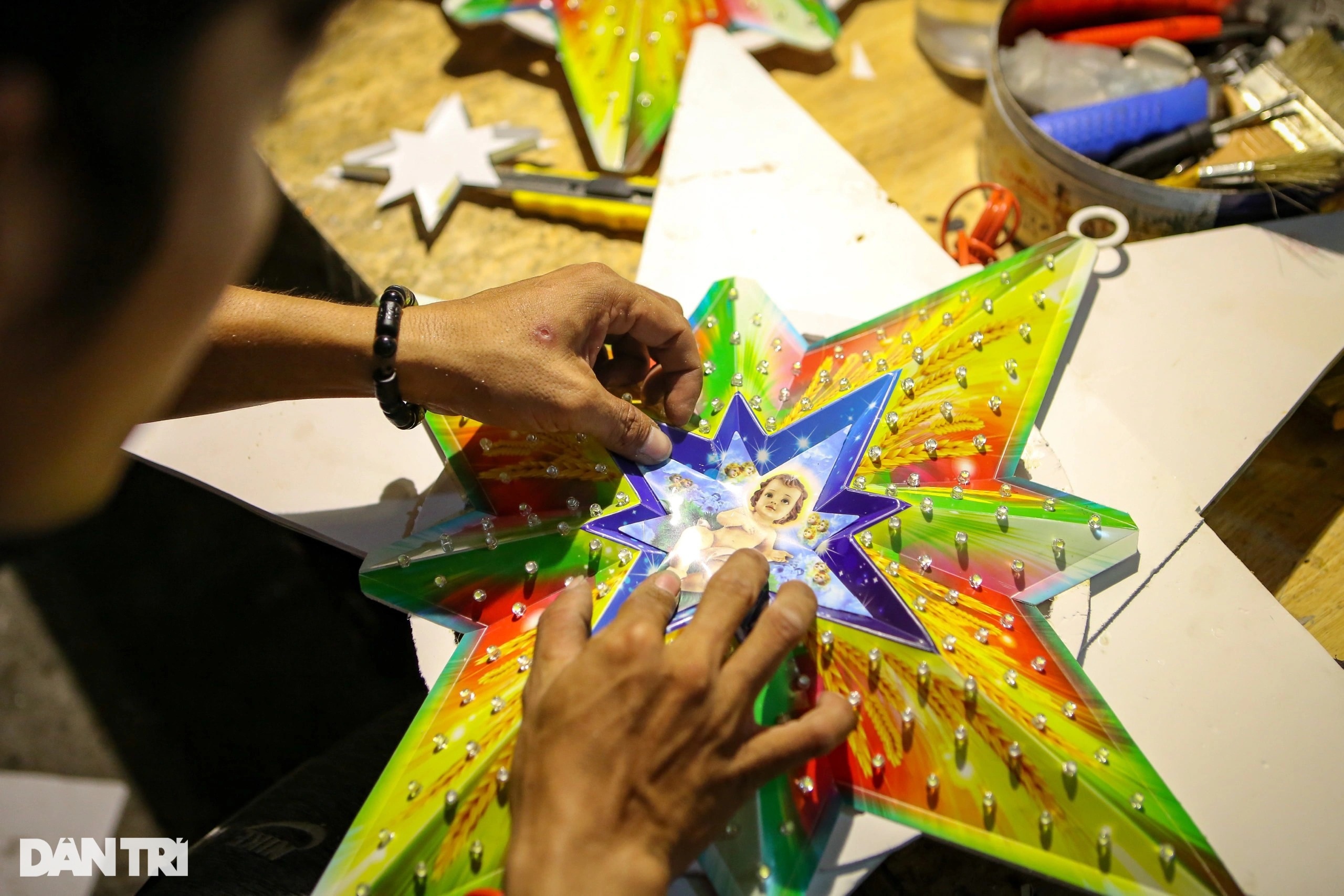 "The business of selling Christmas decorations has been in business for more than 22 years, but this year the purchasing power of customers is very slow, due to the impact of the epidemic," said Luong Cao Dang, the owner of the decoration shop, who just pasted a picture of Jesus Christ. on the decorative star, just said.
Mr. Nguyen Phu Quoc (Tan Binh district) is working hard to connect lights, preparing to decorate the cave in front of his house.
"This year the epidemic is complicated, so I don't have much money for decoration, but only use old things, bring them out and hang them up again. Try to do it, because when I see everyone and the children in the neighborhood looking at it, I'm happy with the cave I made, I'm very satisfied."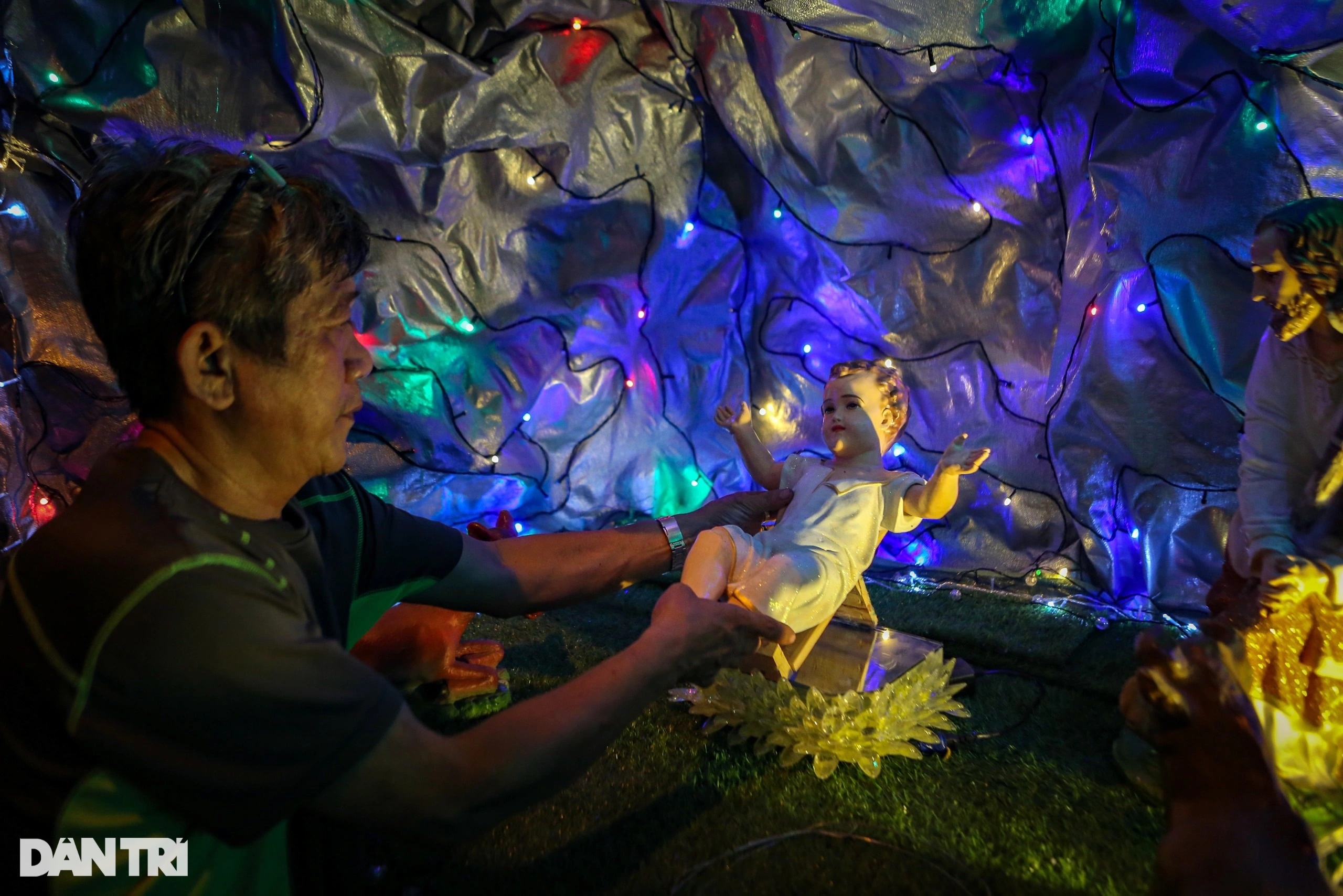 "We are all ordinary people, not workers at all. Who knows what to do, everyone contributes a little bit of effort and energy to decorate the neighborhood, bringing a warm Christmas atmosphere to everyone. The decoration cost is about 14 to 15 million and is voluntarily donated by people," said Mr. Nguyen Hong Son (56 years old, living in alley 63 of Nghia Hoa parish).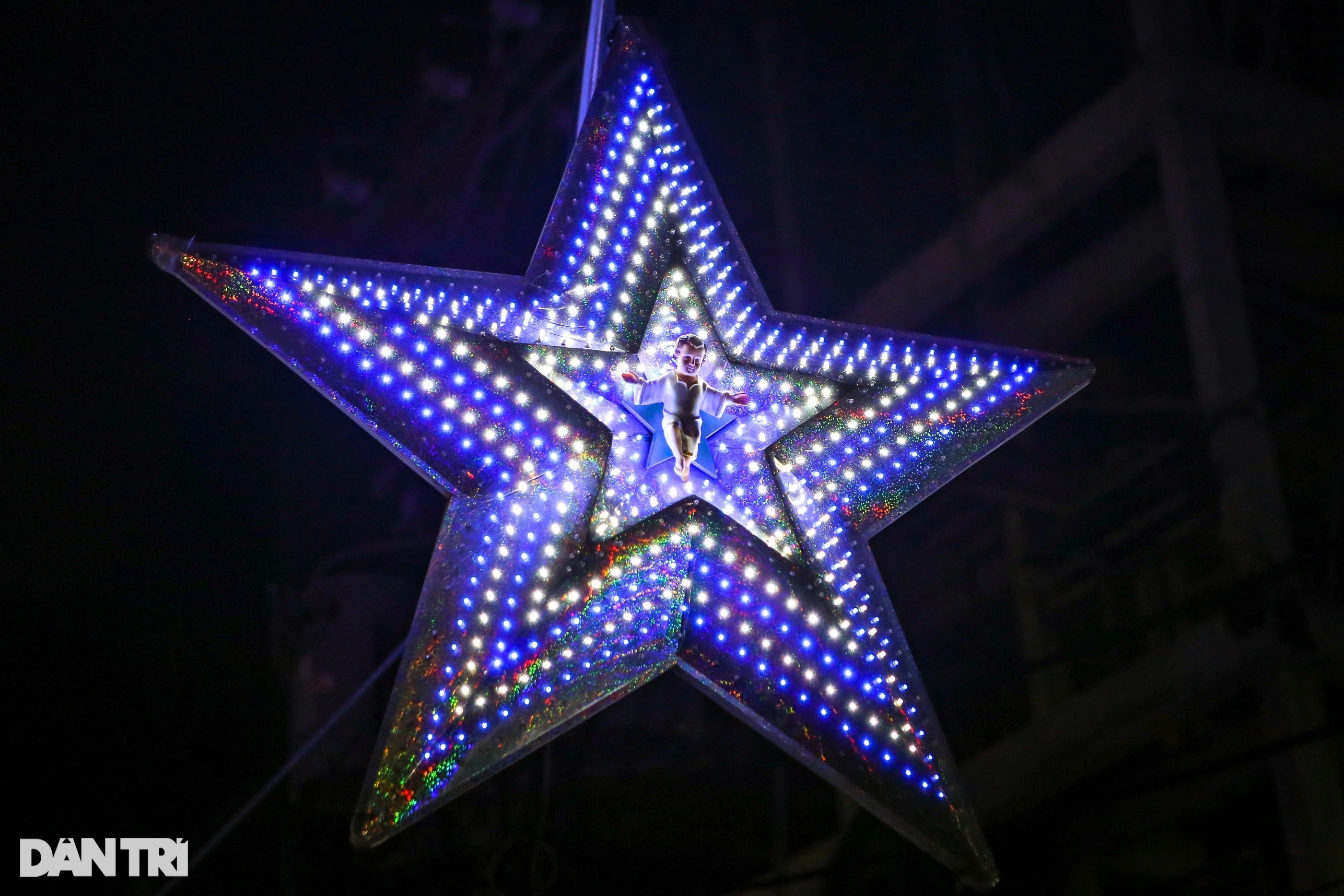 One of the most decorated images during the Christmas season is the guiding stars. According to the story, when Jesus was born, a bright star appeared in the sky. That is the star that led the three wise men from the East to Bethlehem (Palestine) to visit Jesus.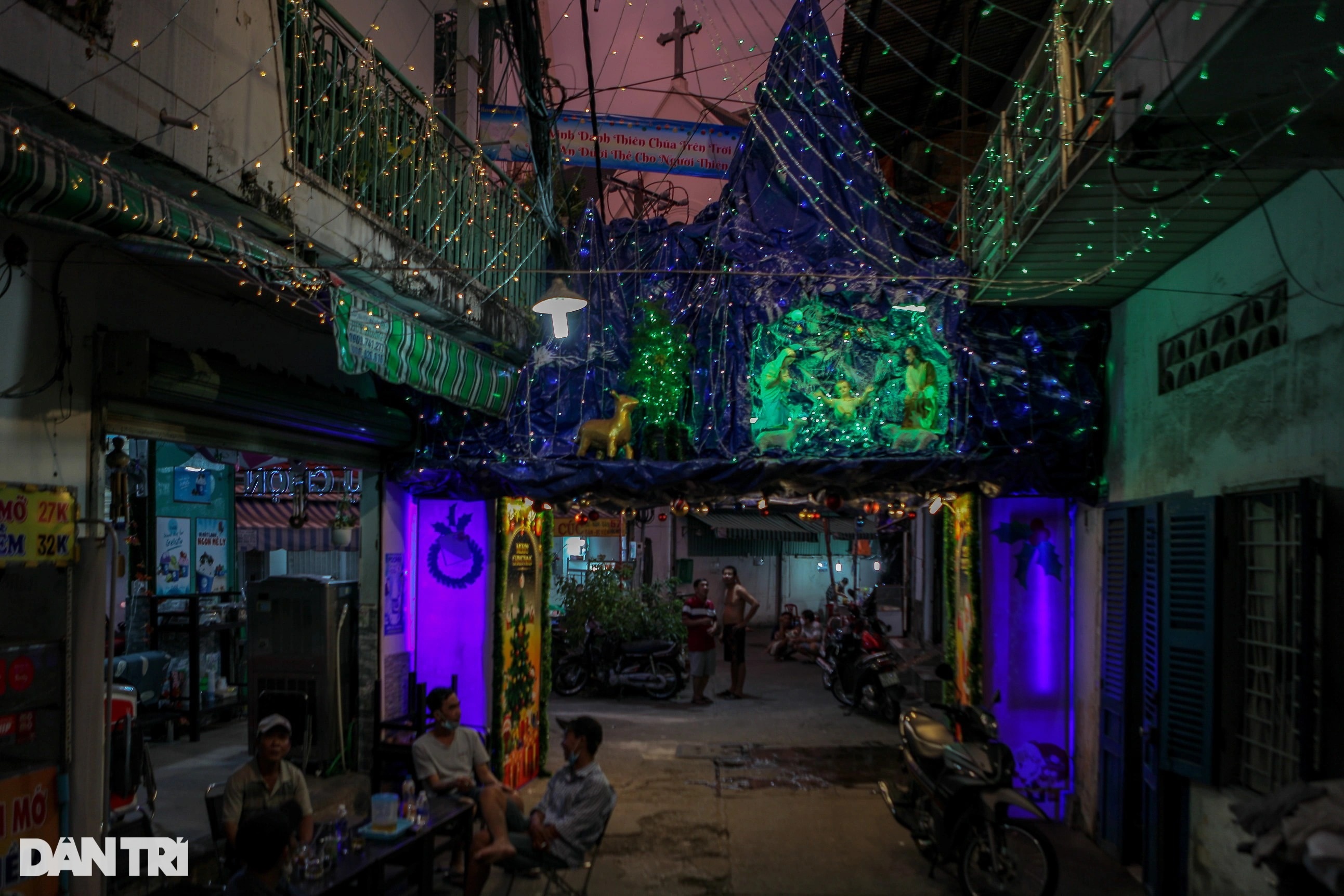 Neighbors in alley 89 Nghia Hung (Tan Binh) sit and chat together under a brightly lit stone cave that has just been decorated.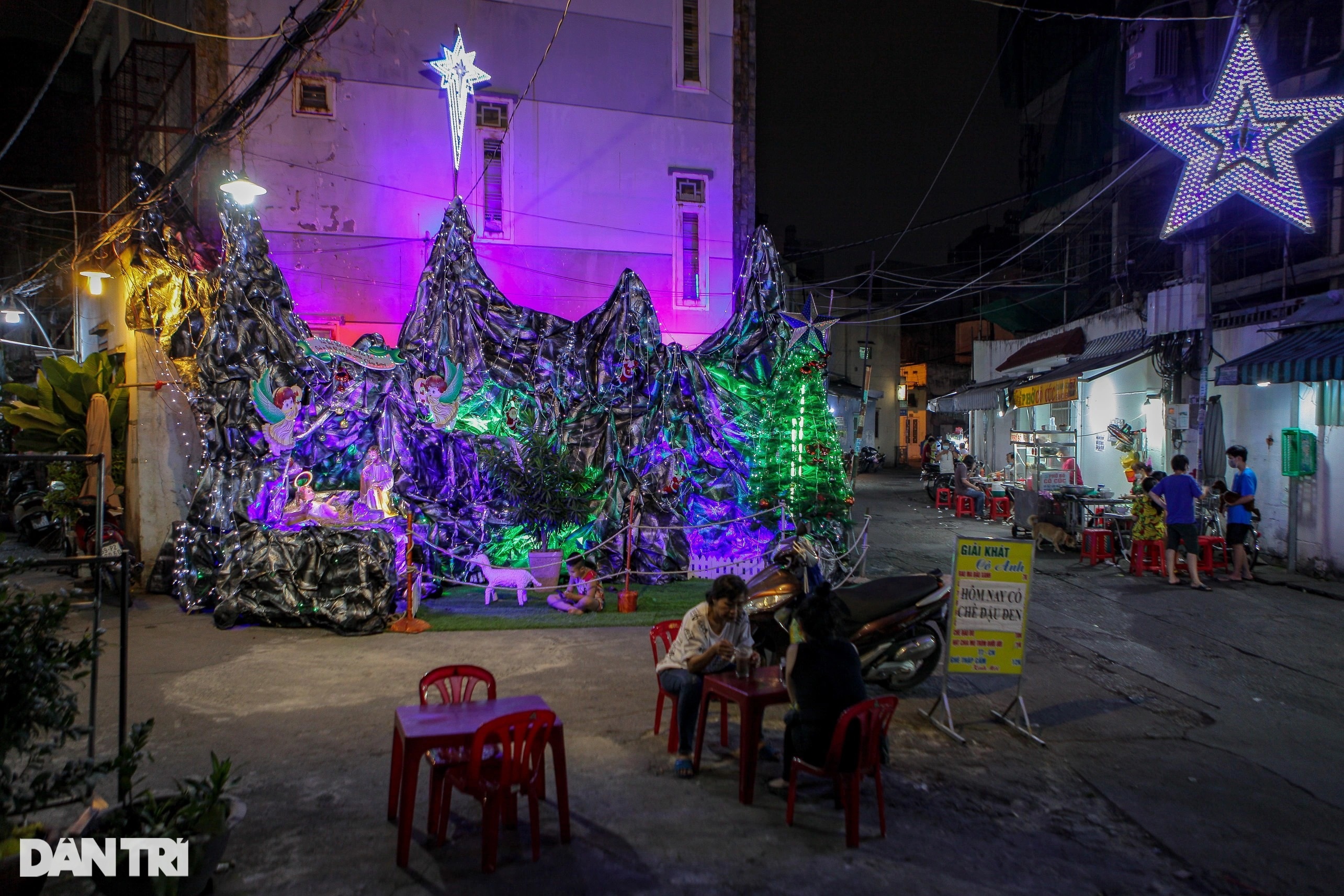 The street corner at Nam Hoa parish (Tan Binh district) is full of a Christmas atmosphere.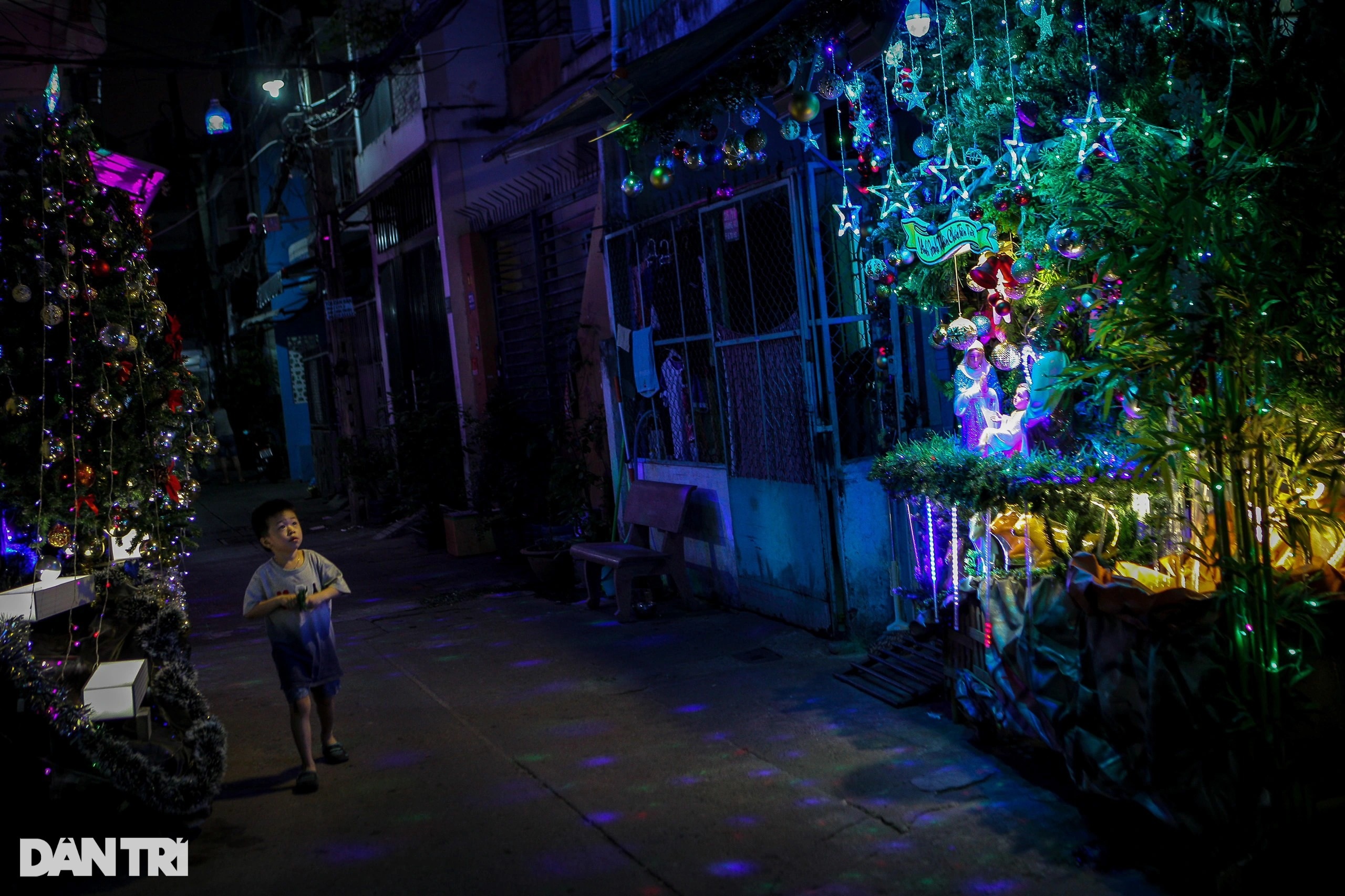 The images of the cave and the shimmering Christmas lights attract the attention of children.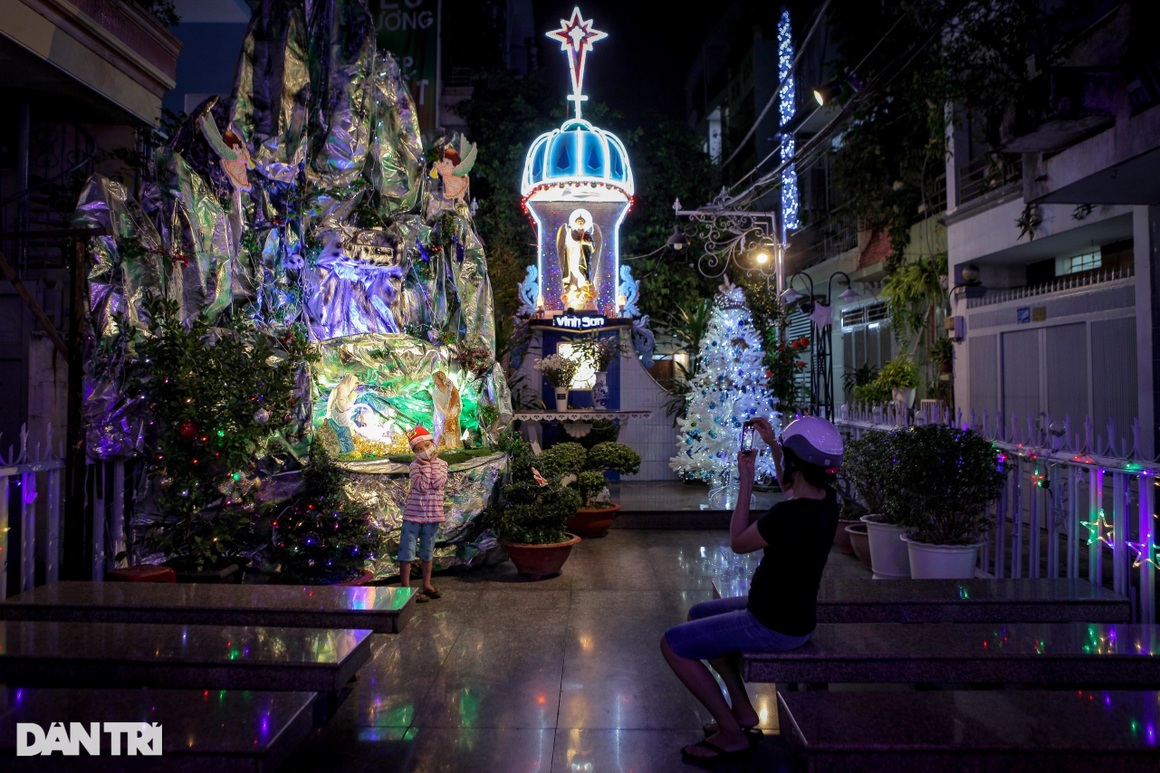 Many parents bring their children to take souvenir photos next to a shimmering rock cave.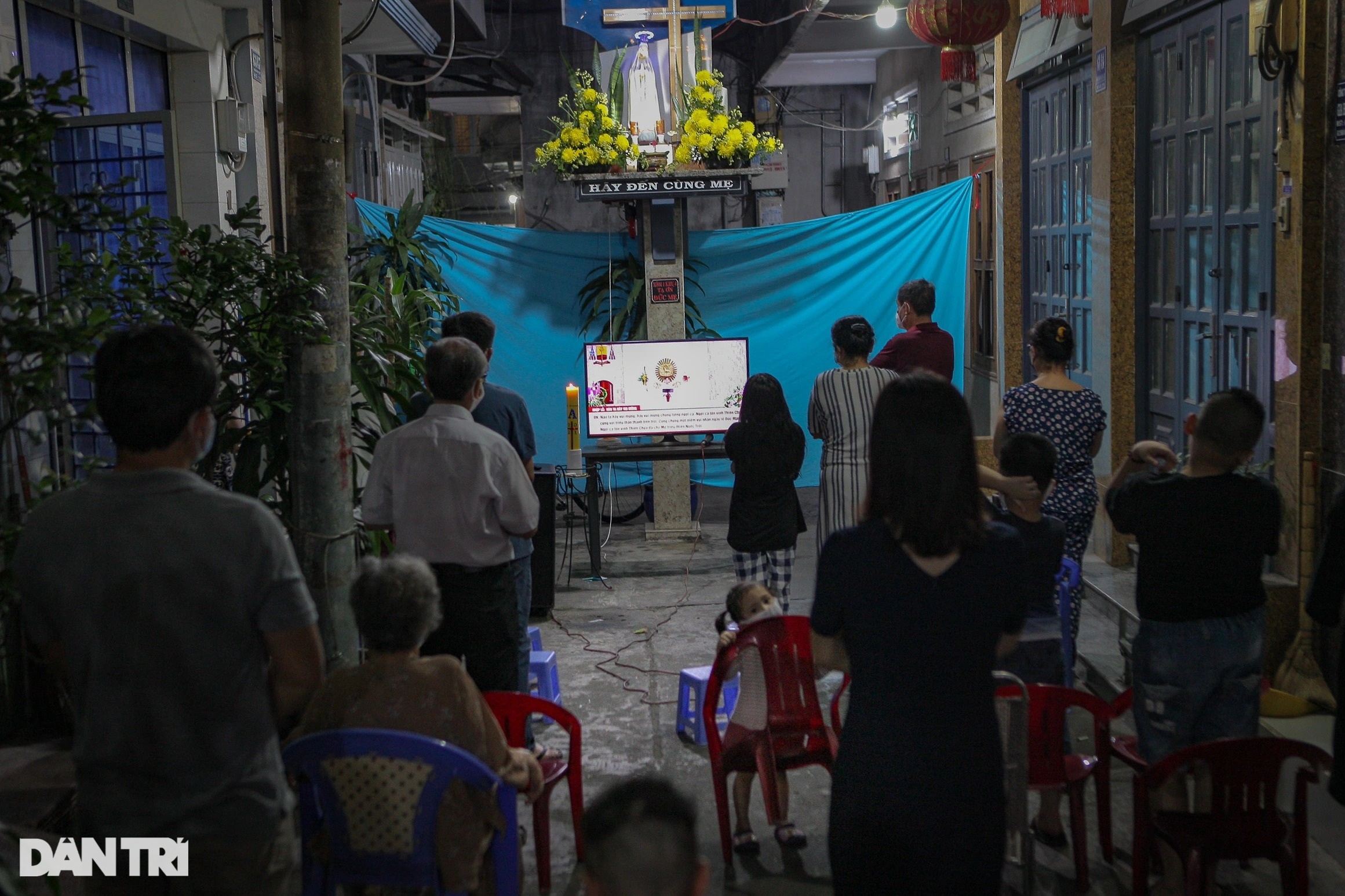 Parishioners in alley 63 Nghia Hoa (Tan Binh district) attend an online ceremony. During the epidemic, ceremonies and prayers are all done online at home instead of going to church like every year.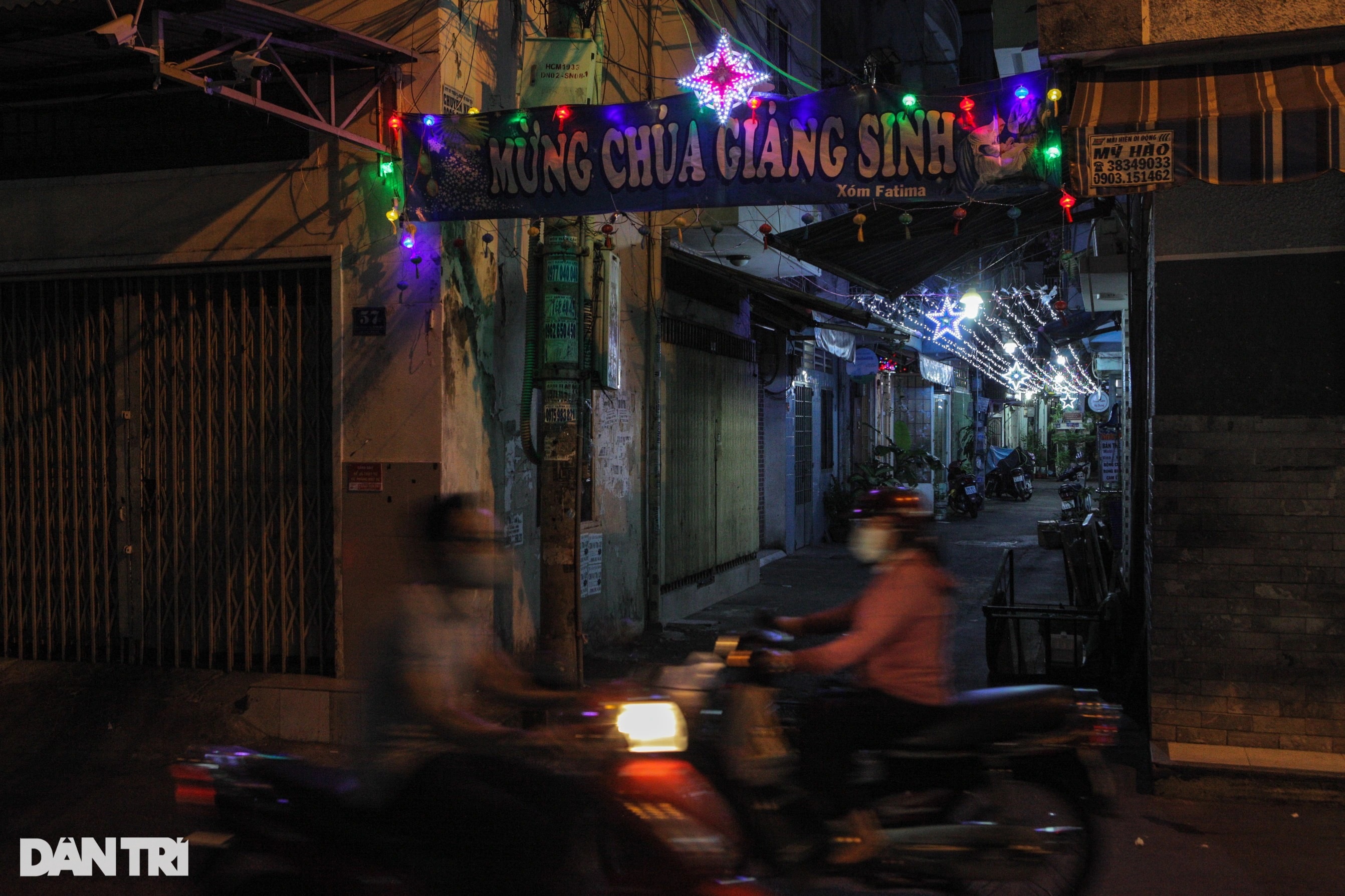 Unlike previous years, this year's Christmas decoration is made according to the following criteria: Compact, economical and meaningful due to the complicated situation of the epidemic. The parishioners hope to bring a little warm and peaceful Christmas atmosphere to everyone to overcome the Covid-19 pandemic together. Follow (Dan Tri)