Appearing on the streets of Saigon a few decades ago, but now, bakeries such as Huynh Hoa, Hong Hoa, Bay Ho, … are still favorite destinations for many diners.
Huynh Hoa Bread
Huynh Hoa Bakery, located on Le Thi Rieng Street, District 1, for 30 years has been a culinary destination loved by many Saigon people. The shop sells from 9 am to 7 pm daily and is always crowded with long queues waiting for their turn to buy.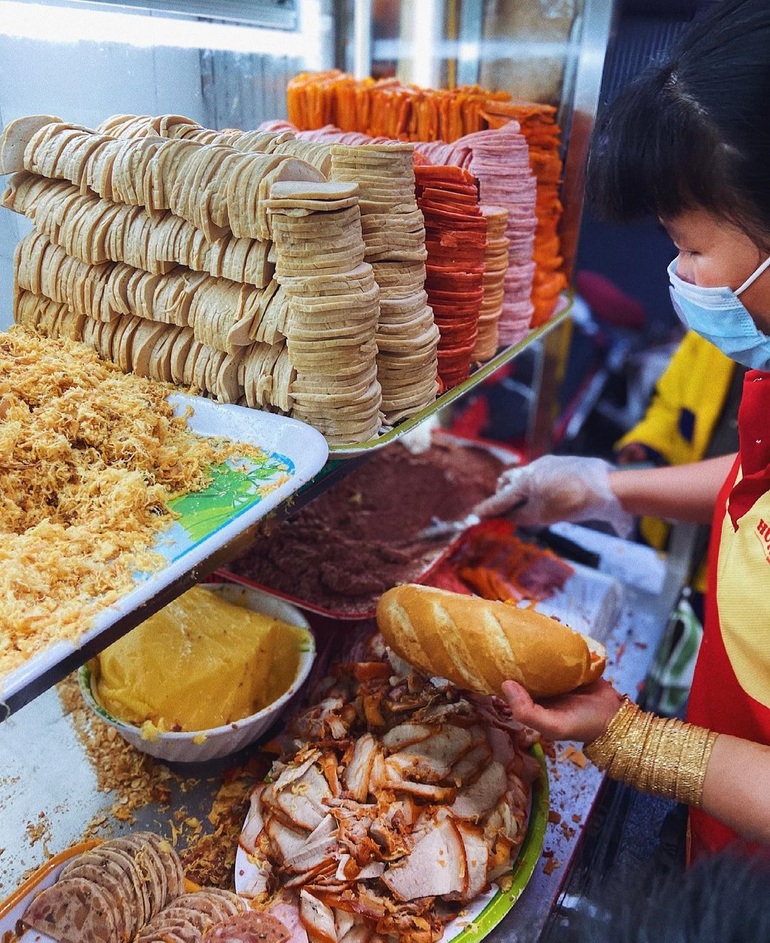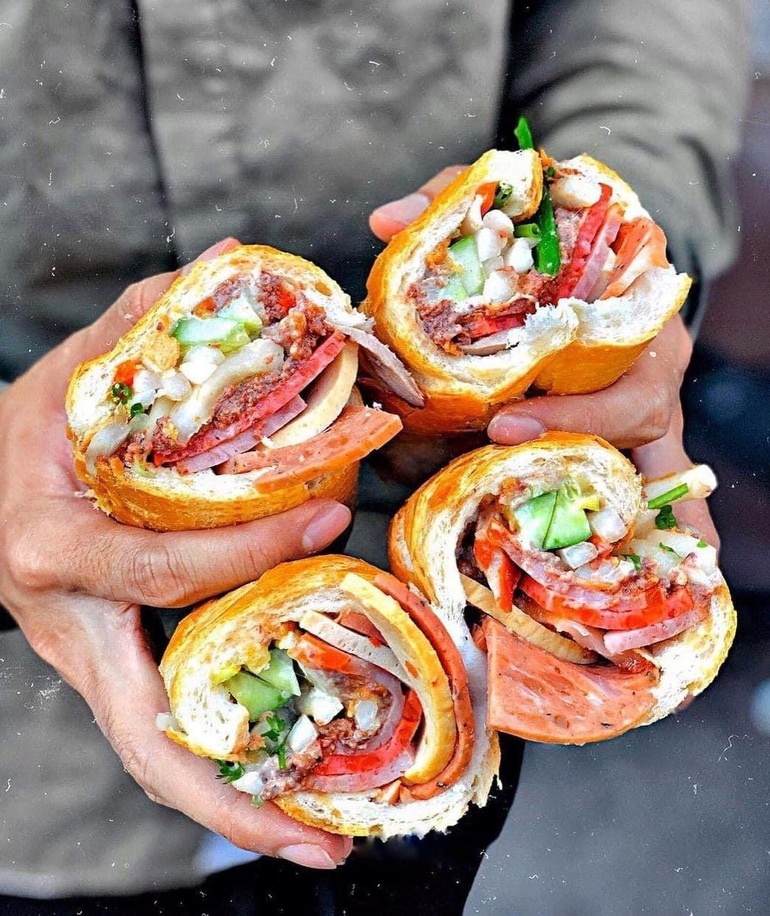 A loaf of Huynh Hoa bread usually comes with a variety of fillings inside such as pate, ham, ham, sausage, sausage, pork char siu,…
Many diners who have enjoyed Huynh Hoa bread commented that pate is the ingredient that makes the "brand" deliciousness of the dish. It is known that each full loaf of bread here costs 58,000 VND.
Recently, the story of Mrs. Huynh – Mrs. Hoa, the owner of this famous brand, separated for the reason "cannot do business together" caused a stir in the community. Many groups of people had to jostle and line up the whole street just to enjoy a loaf of this brand's bread.
Hong Hoa Bread
Not only possessing a similar name, but Hong Hoa bakery also attracts diners waiting in long queues to buy as crowded as Huynh Hoa bread. The shop is located on Nguyen Van Trang Street, District 1 with a diverse menu, serving all kinds of bread such as mixed bread, grilled meat sandwich, roasted pork, shumai, shredded chicken, omelet, cold meat…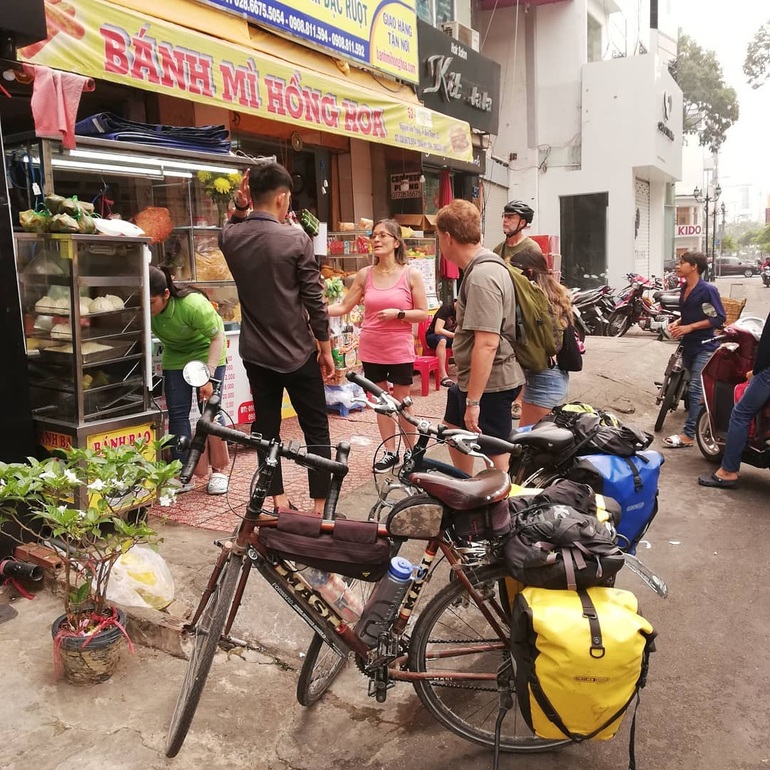 Not only a favorite destination of Saigon people, the shop is also famous with the foreign tourist community. The restaurant also designed the menu in English for international customers to easily choose dishes.
Seven Tiger Bread
Bay Ho bakery located on Huynh Khuong Ninh Street, District 1 is the "favorite" address for many generations of diners in Saigon. This is one of the oldest heirloom bakeries in District 1, open only from afternoon to evening.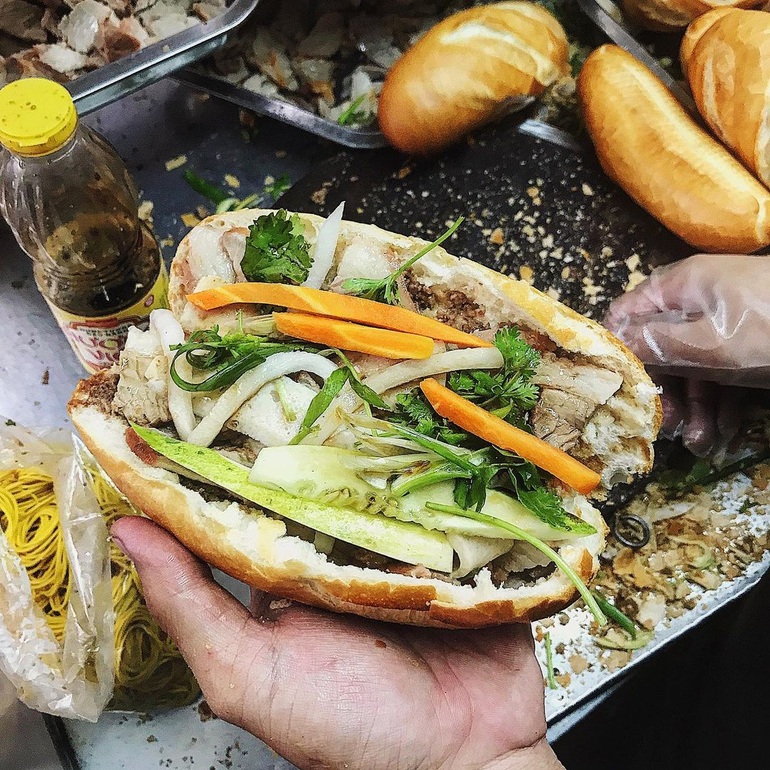 The plus point of the banh mi at the shop is the rich, aromatic pate with an affordable price, about 20,000 VND/loaf, so it is suitable for everyone from students to workers, tourists, .. .
Hoa Ma Bread
Besides the famous names mentioned like Huynh Hoa, Hong Hoa, or Bay Ho, there is another "popular" bakery in Saigon, which is Hoa Ma bread. The shop was established in 1958, so far it still retains the "attraction" with diners as it has been for more than 6 decades.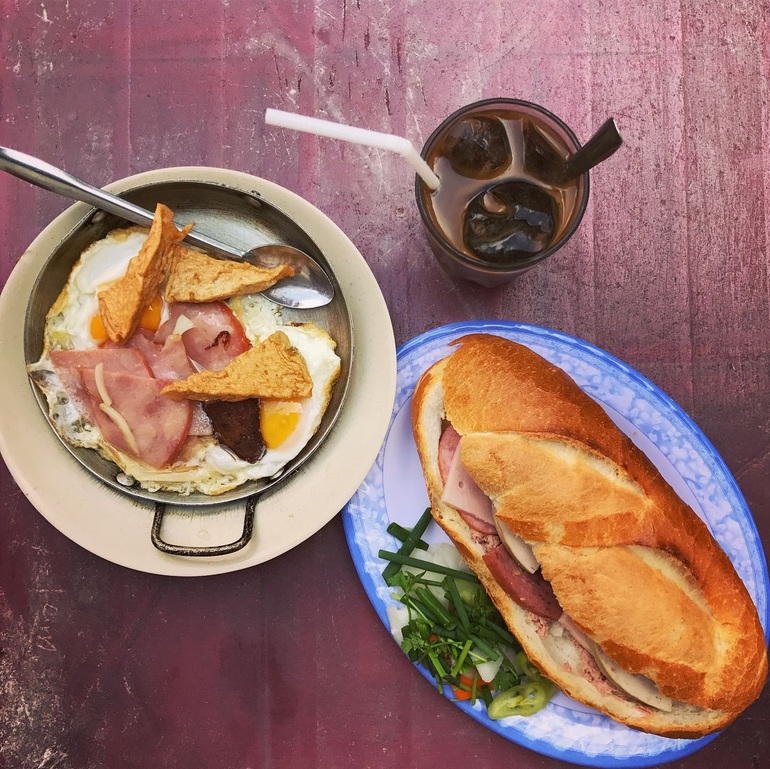 Here, pan bread is famous and most loved by diners. Instead of putting omelette inside the cake, the restaurant will leave the eggs, rolls and sausages in a hot pan and then bring it out to serve diners.
The combination of egg yolk, onion, spring rolls, ham, salted bacon along with soy sauce dipping sauce has created a unique delicious flavor for Hoa Ma bread.