Thach Bich parish was built more than 100 years ago in Thanh Oai (Hanoi). Every year on Christmas, the area of ​​​​the church, diocese, and parishioners is decorated beautifully like a fairyland.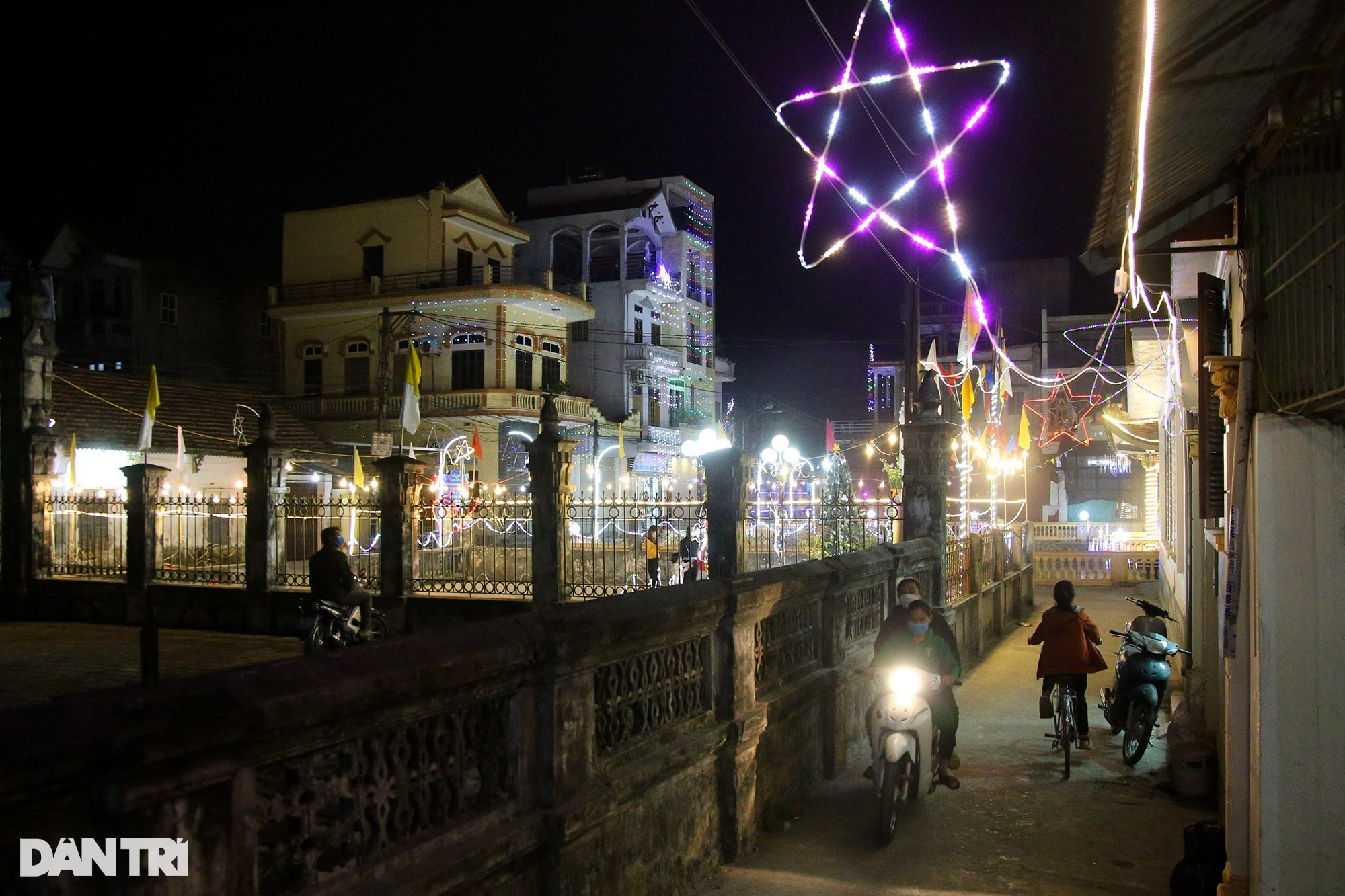 Thach Bich parish in Bich Hoa commune (Thanh Oai, Hanoi), built-in 1904, is now more than a hundred years old. This is a large parish with a long tradition of the Archdiocese of Hanoi. Currently, the parish has about 8,000 parishioners.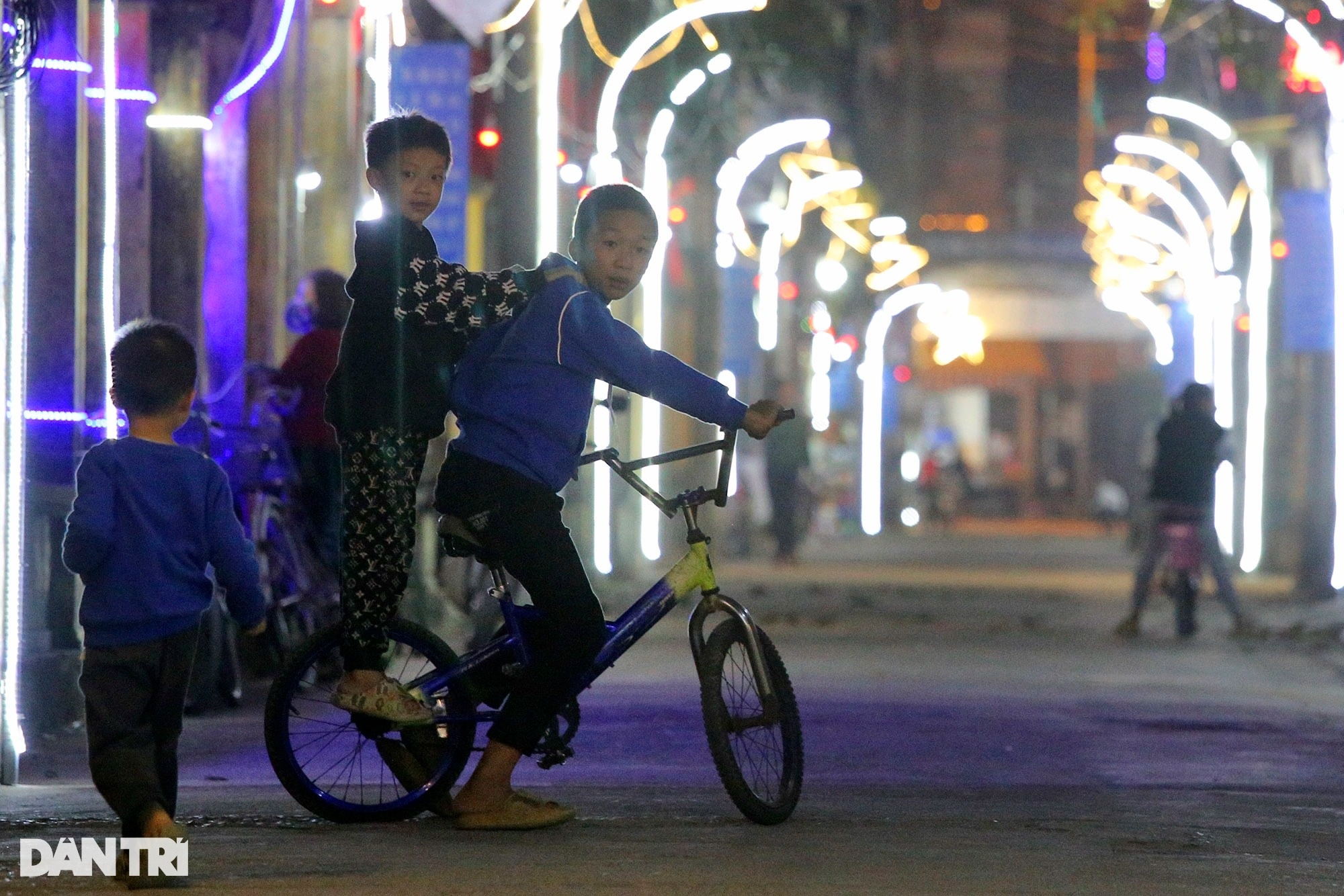 The main axis leading to Thach Bich church is always the center of decoration for Christmas. The road has been decorated and lit up at night for about a week now. Previously, Thach Bich was also called Nom as Ke Core.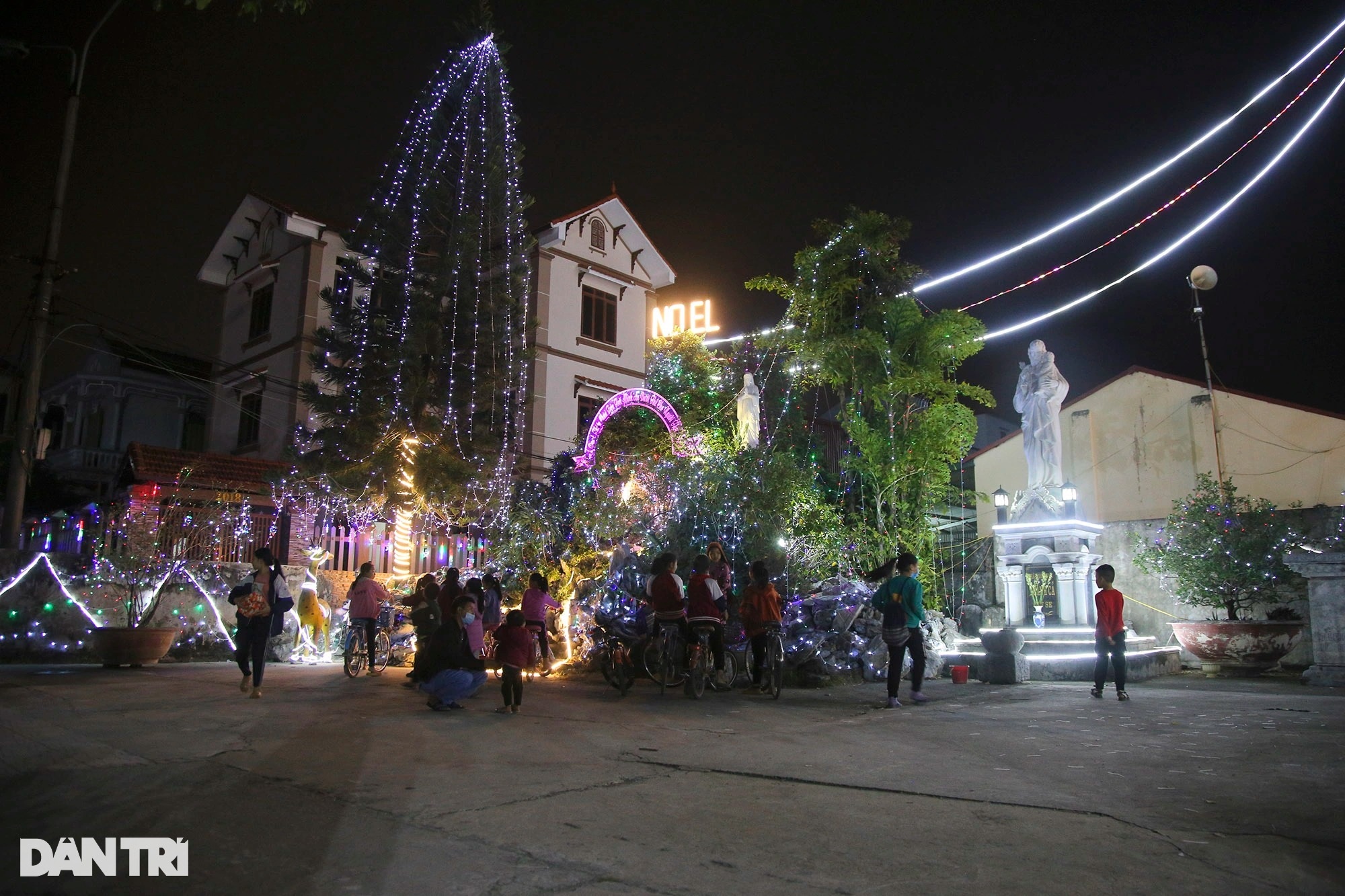 Thach Bich parish is always the focus of people in the area on Christmas. On Christmas Eve in recent years, the church is estimated to welcome thousands of people to attend the ceremony and have fun. In the photo is the church's backyard with decorated stone caves, pine trees, and reindeer.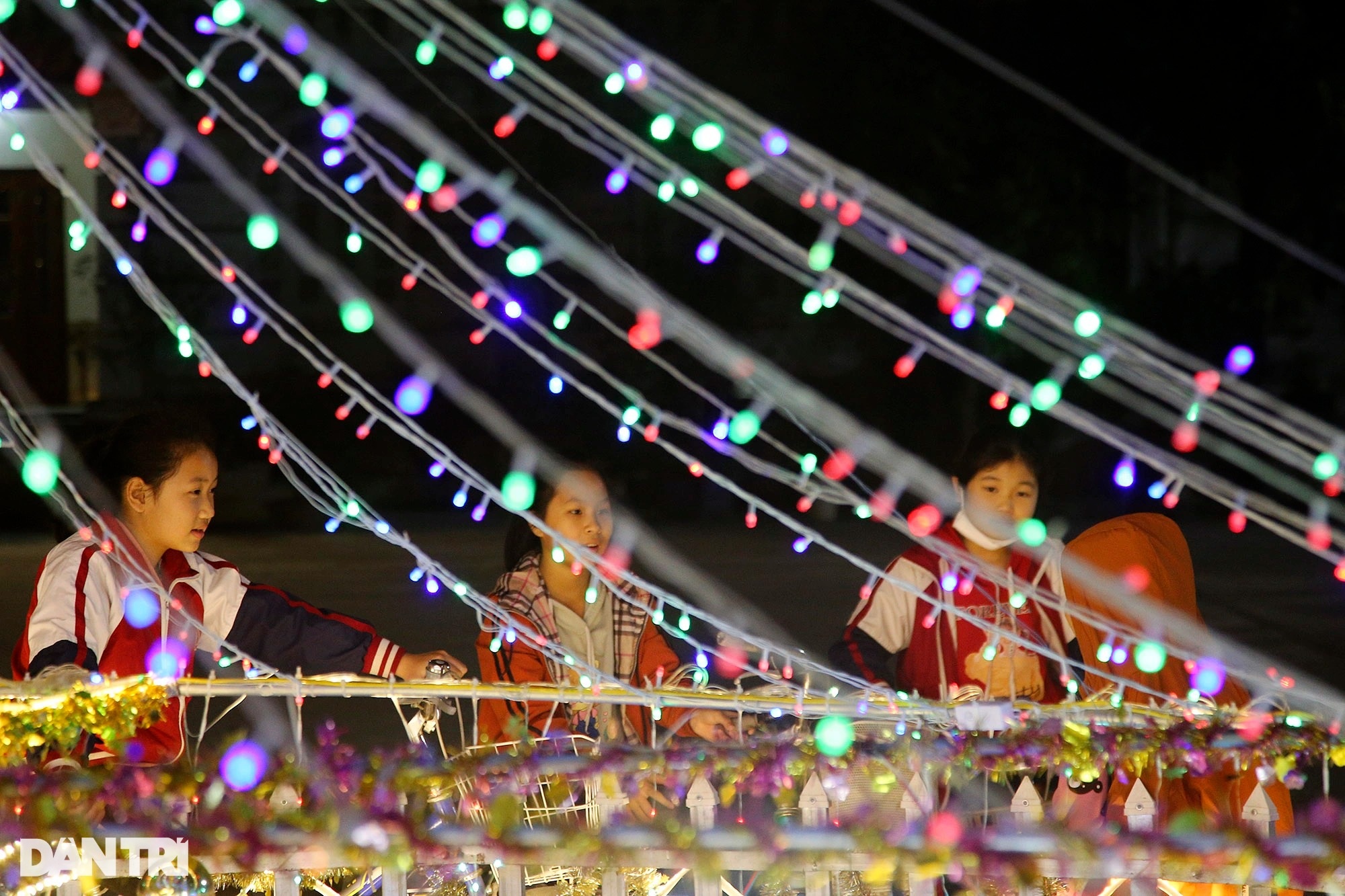 The children had fun, watching the colorful lights of the Christmas tree shimmering.
People said that Thach Bich parish was formed at the end of the 18th century. Starting with only 6 people of Catholic origin, over time, the number of people who joined the religion increased more and more. In the picture are children playing in the cave in the church.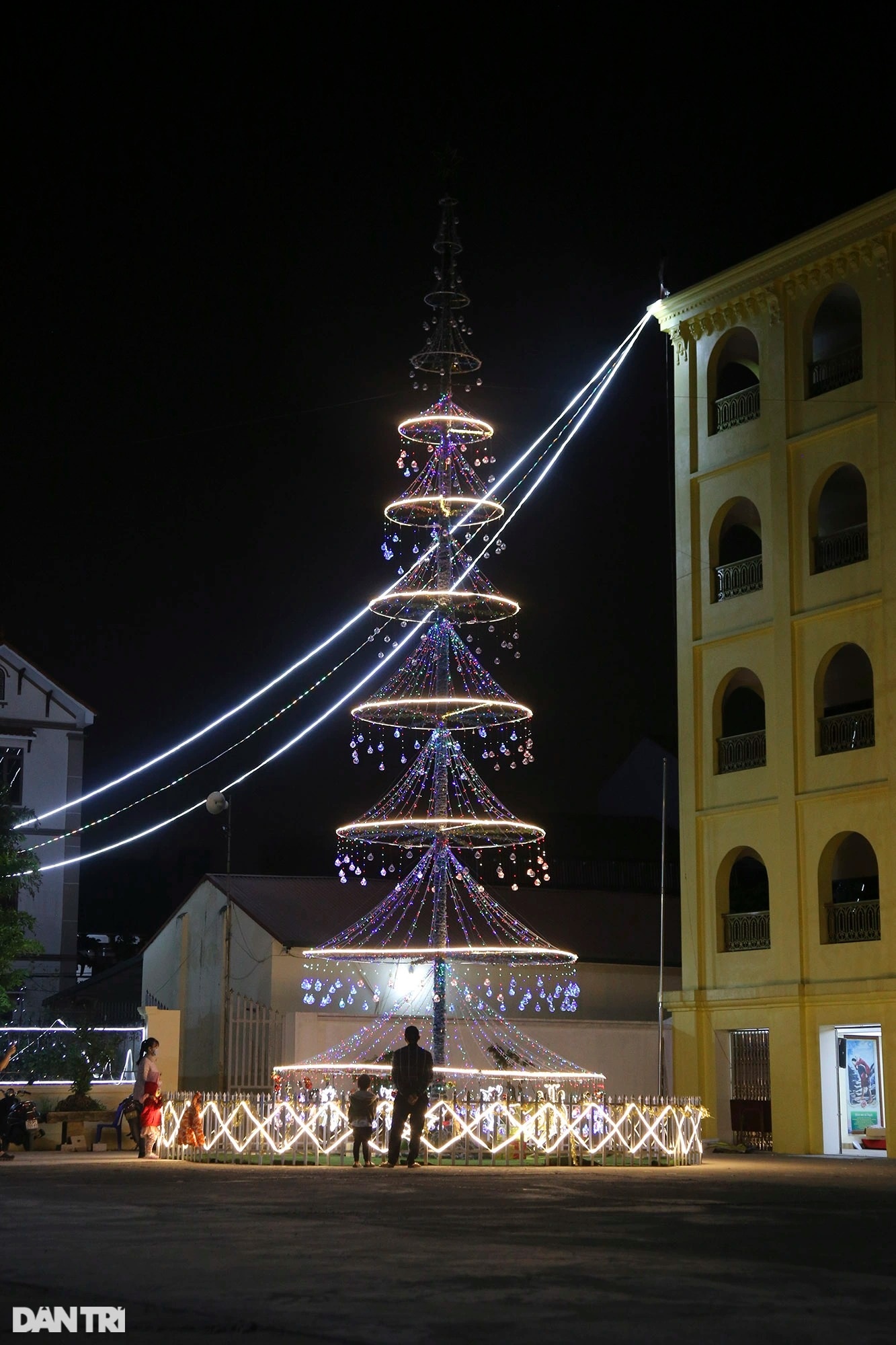 The Christmas tree with a cone-shaped design that gradually grows tens of meters high is a decorative highlight for the church's backyard.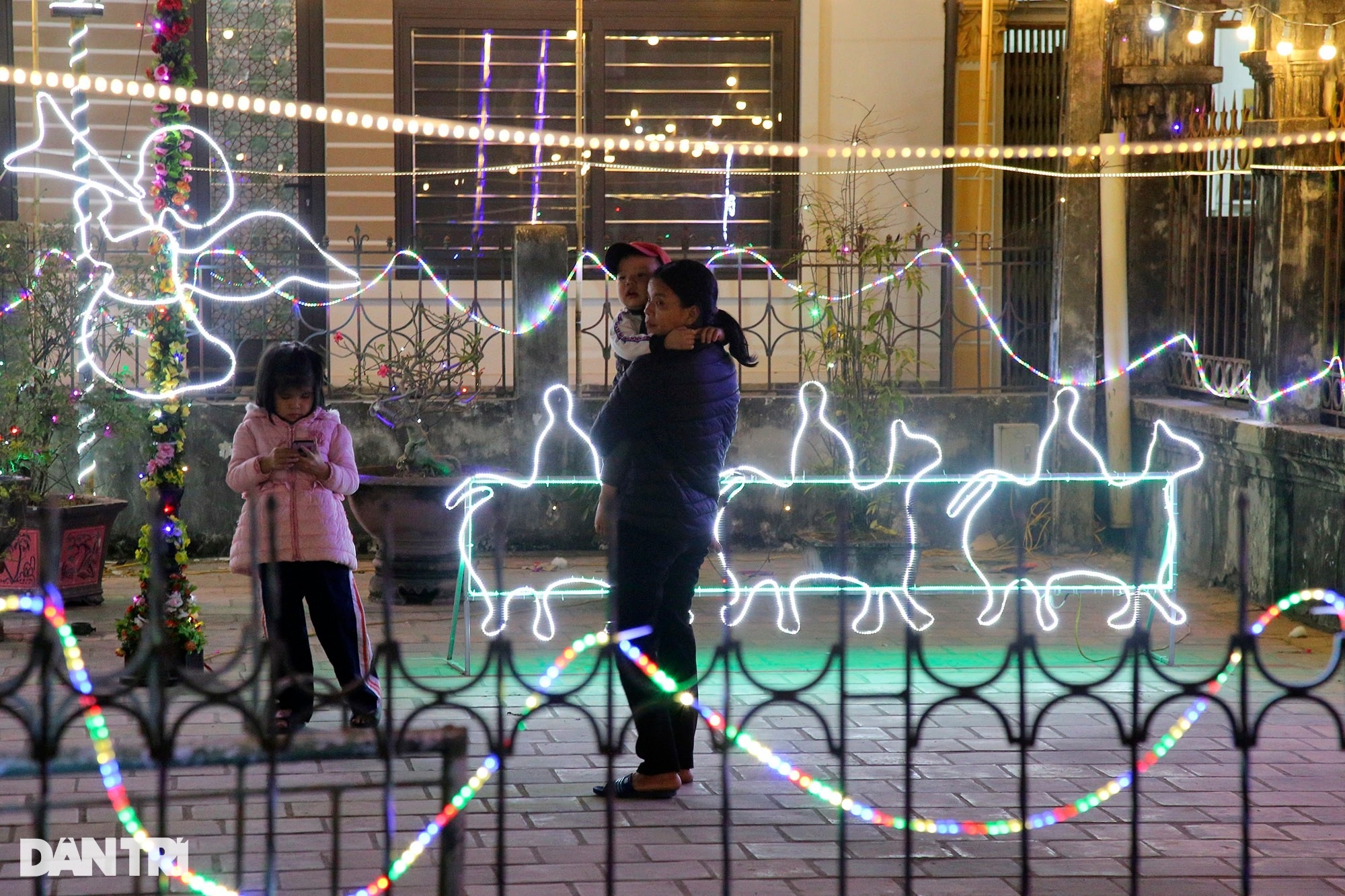 Images of reindeer chariots are everywhere.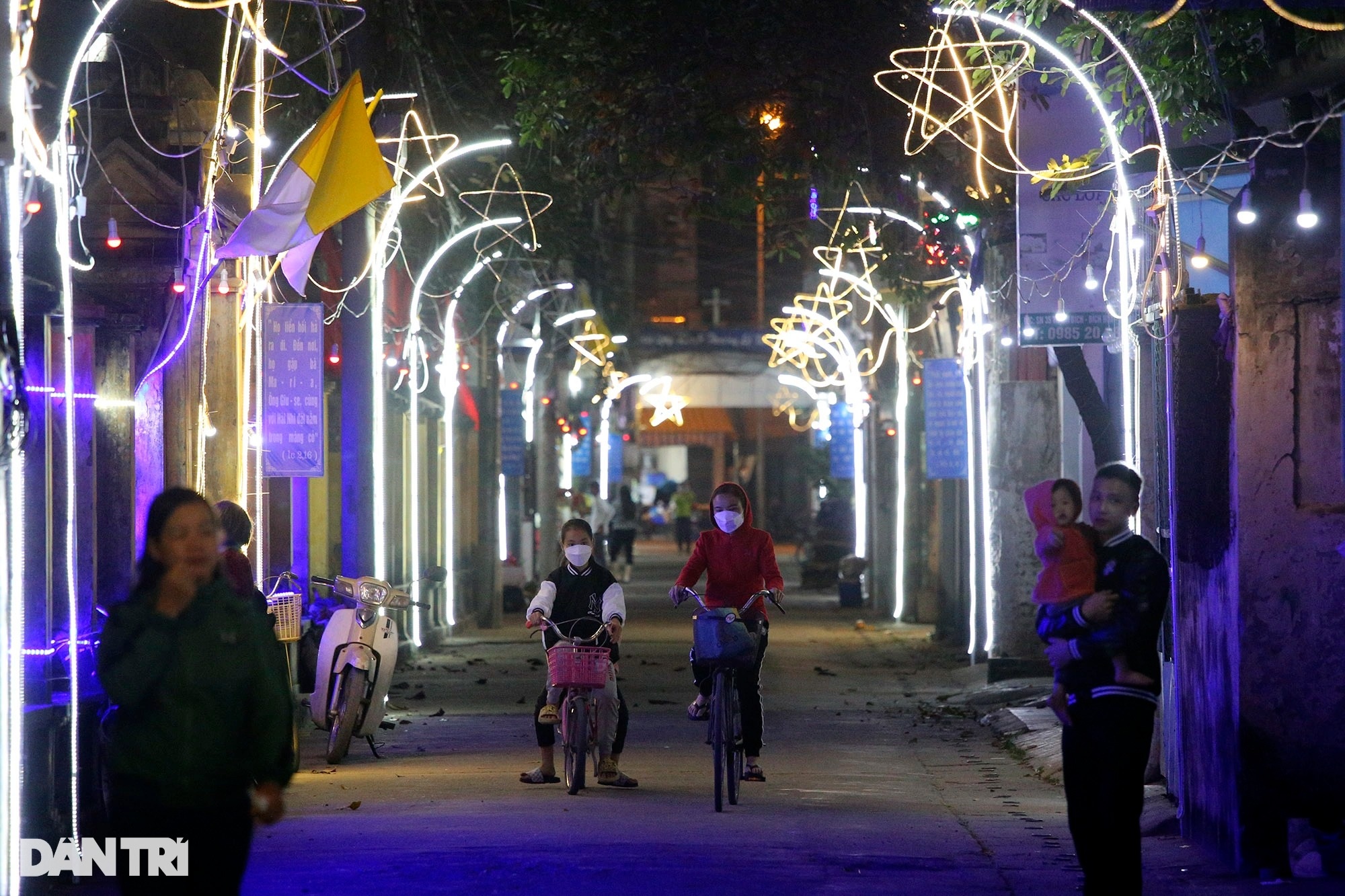 Usually, the decoration of public places as well as in the homes of parishioners is started about 10 days before Christmas, so the Christmas atmosphere is also vibrant.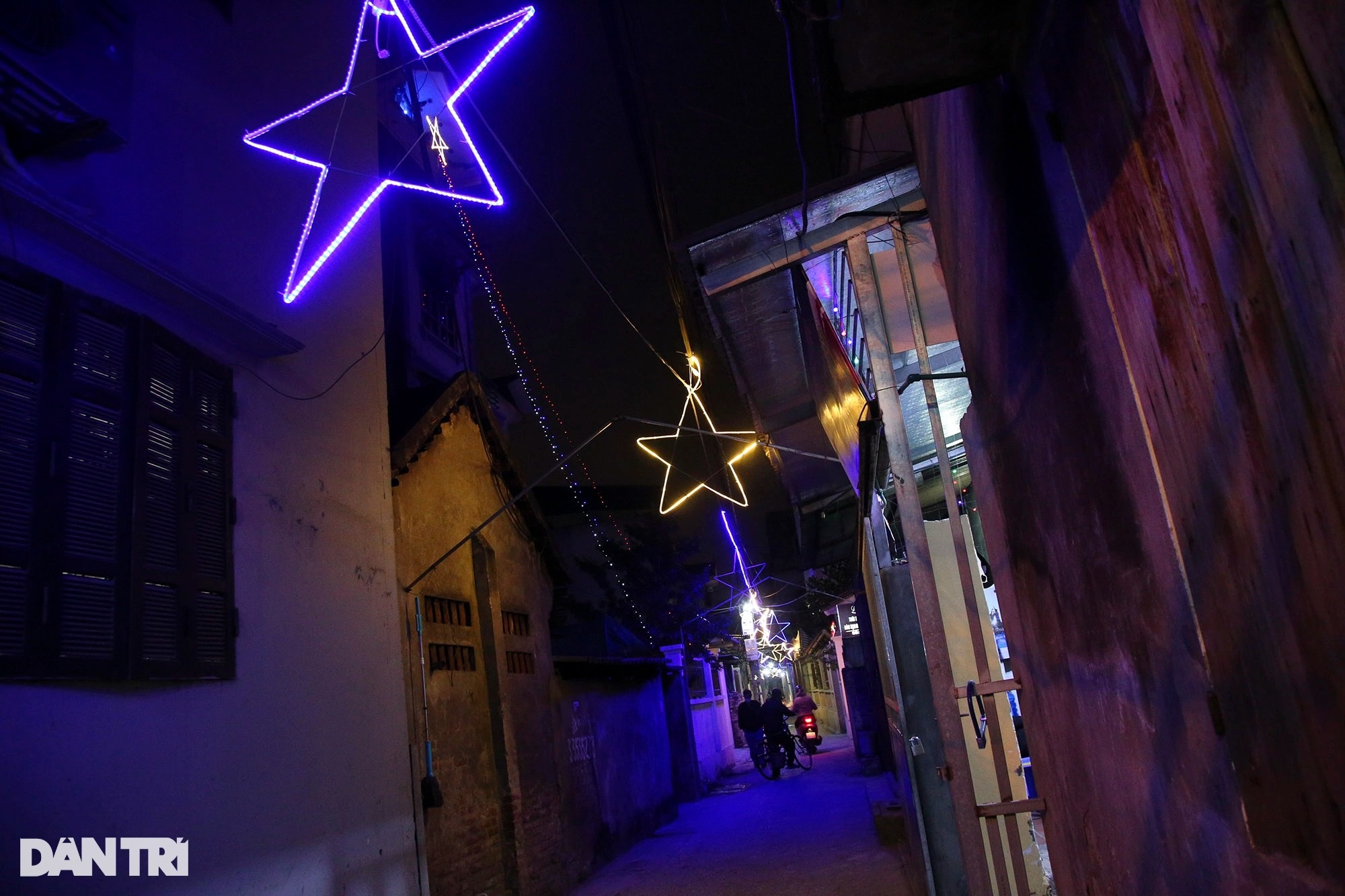 The small colorful alleys welcome the Christmas of Thach Bich parish.
The brightly lit reindeer carriages with countless glittering dewdrops is an area that attracts a lot of children to play.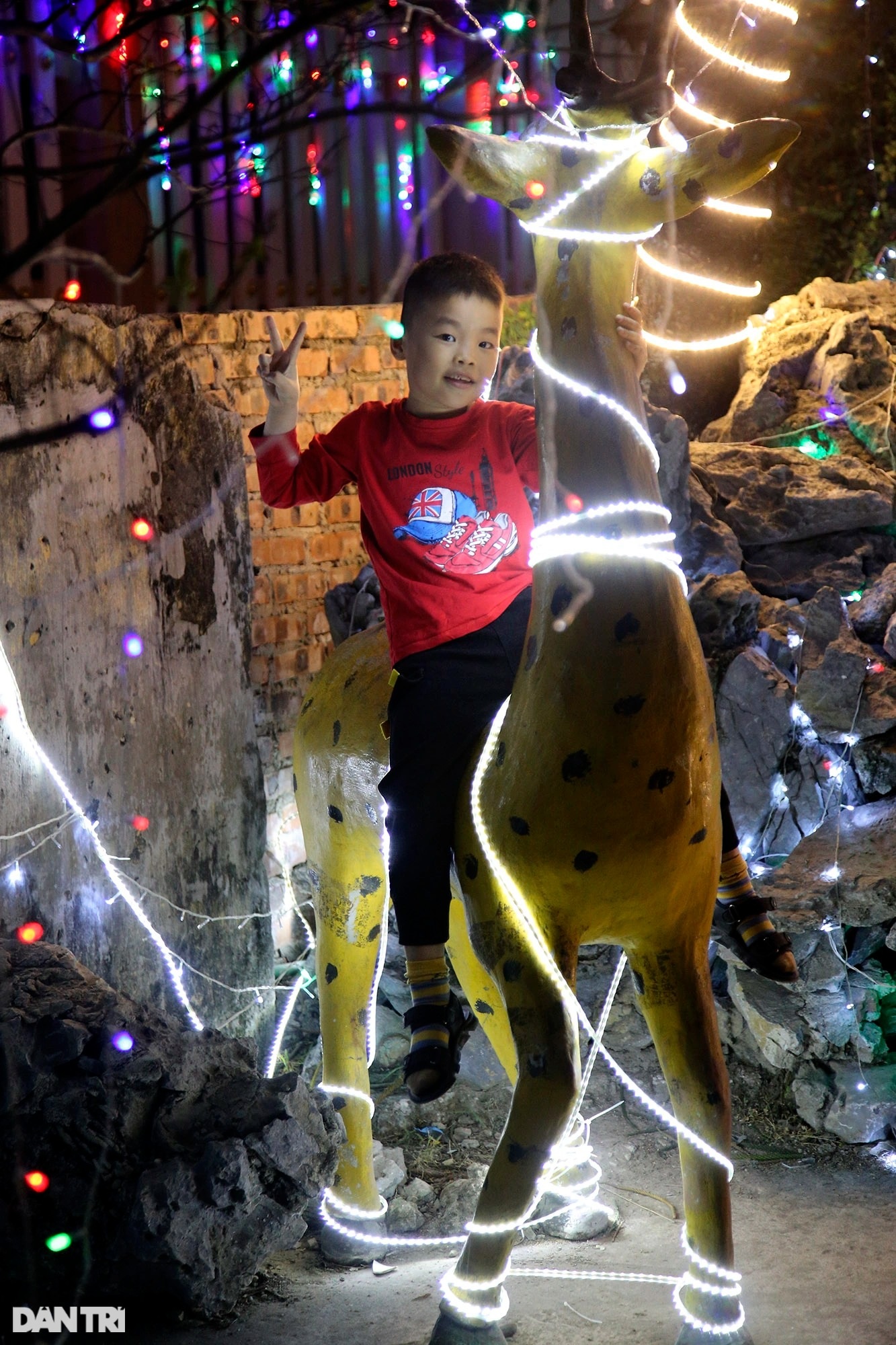 Happy children's reindeer here.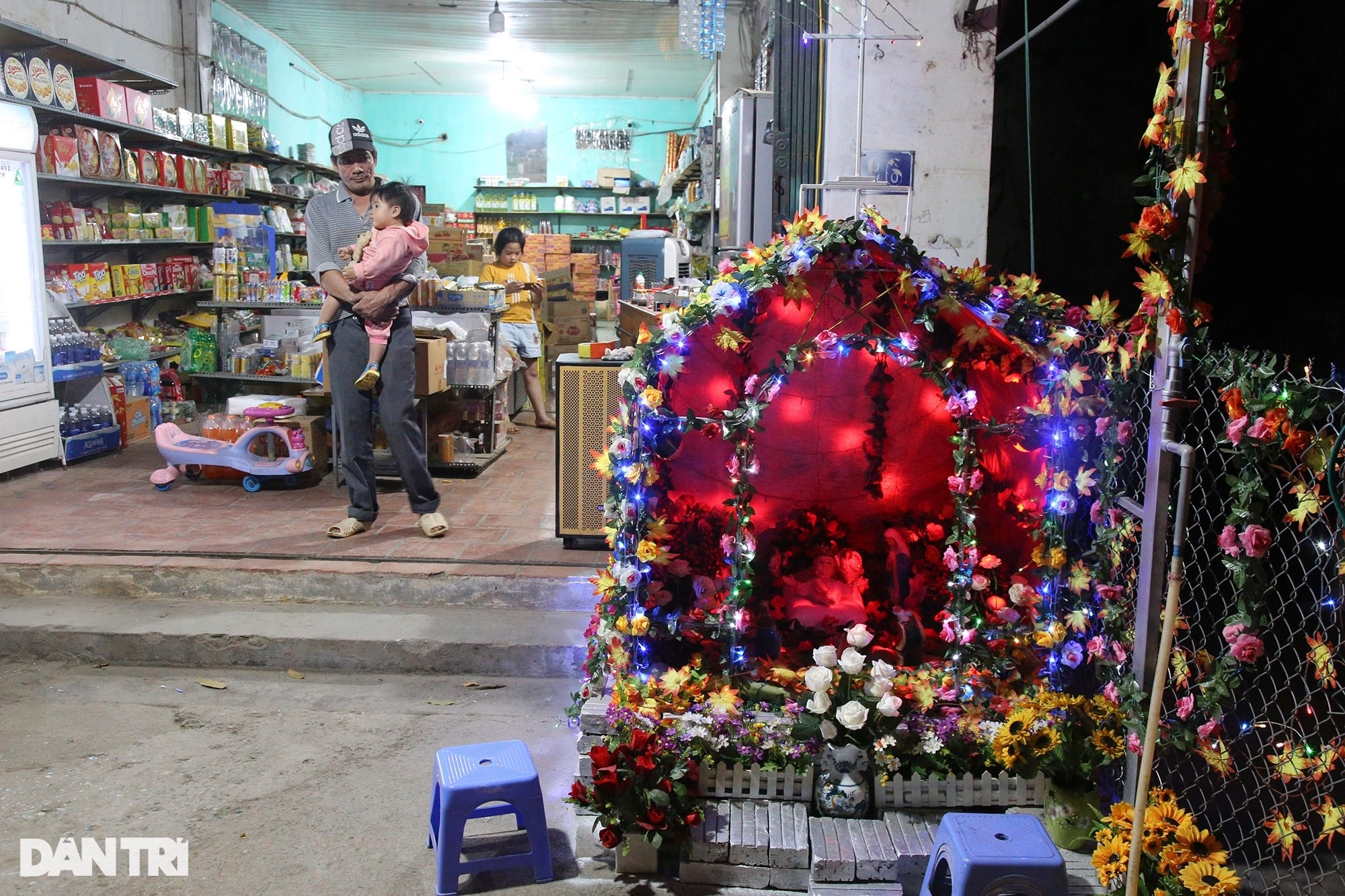 A miniature scene where the nativity is set up in front of the house to celebrate Christmas 2021 of a parishioner Thach Bich.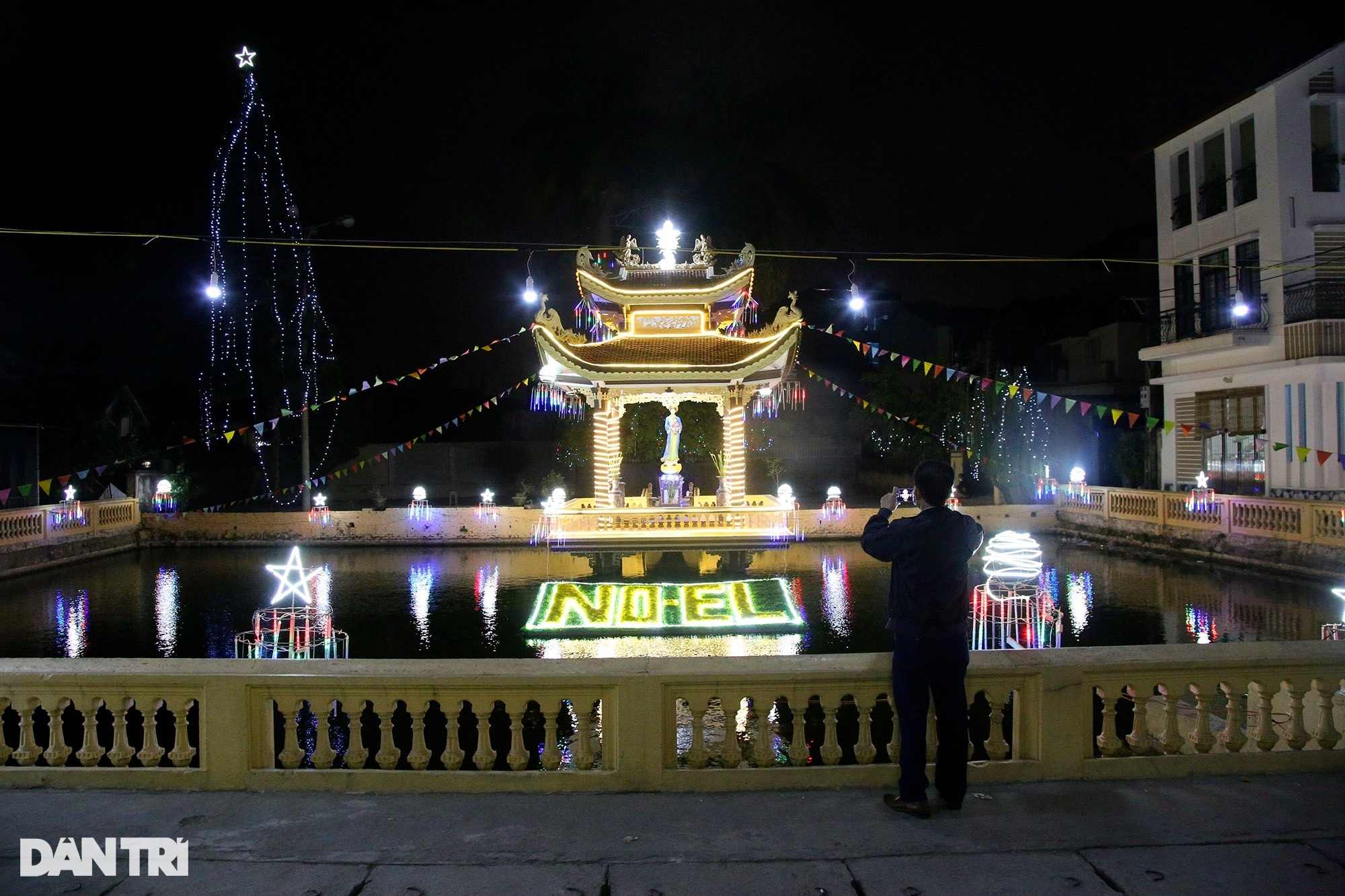 In addition to the main church of Thach Bich parish, the surrounding area also has about a dozen other churches decorated to celebrate Christmas.
Follow (Dan Tri)