Having breakfast at Cai Rang floating market, having lunch with garden dishes, and visiting Ninh Kieu night market to "sweep" 1001 snacks are all experiences worth trying when coming to Can Tho.
Recently, when traveling with backpacks, besides familiar destinations such as the sea, islands and mountains, tourists also pay special attention to the West of the river. Across social networking sites, it is not difficult to see "foot-crazy society" checking-in rapidly at tourist coordinates in the western provinces, especially the "capital" of Can Tho. Coming to Tay Do land, in addition to famous photo spots, you must definitely experience fruit picking in the garden, breakfast on the floating market and a food tour with snacks at Ninh Kieu night market.
Have breakfast, drink coffee floating on Cai Rang floating market
Many people still joke: "If you go to Can Tho without going to Cai Rang floating market, you have not come yet". Because this is the busiest and most crowded floating market in the West, anyone traveling to Can Tho must visit once. The market usually operates from 4:30 – 8:30, you can wake up very early and take the train from Cai Rang wharf or take a boat from Ninh Kieu wharf to go to the floating market. When you arrive, you will see motorboats full of fruit and breakfast food gradually approaching.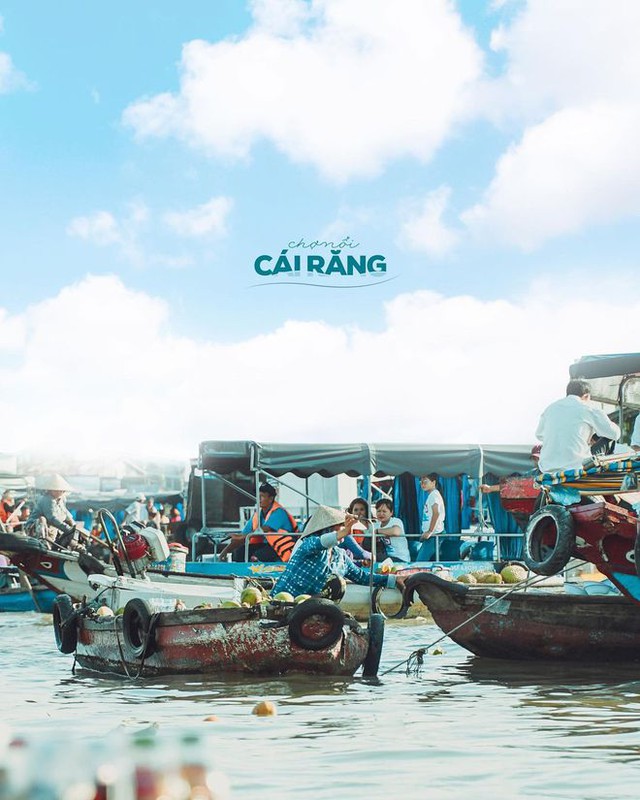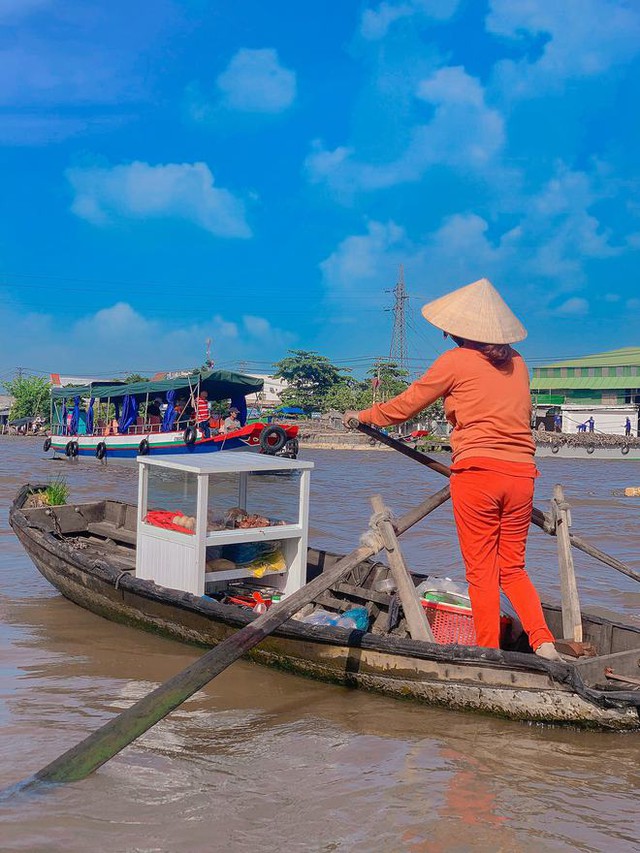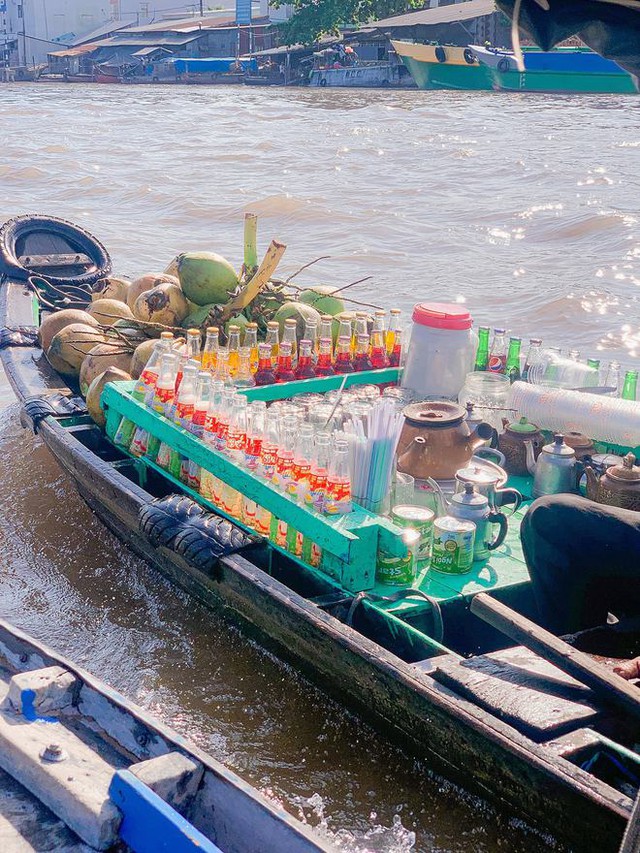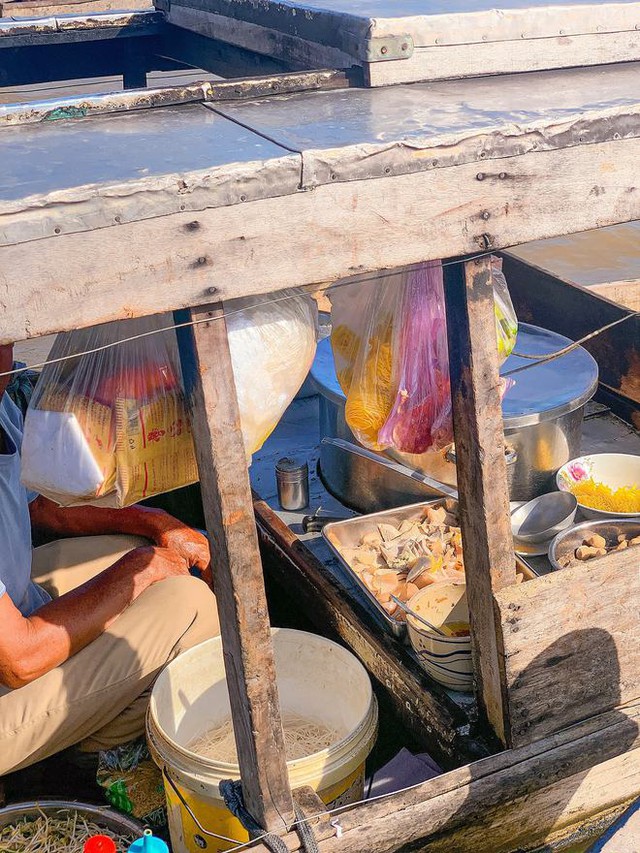 At Cai Rang floating market, there are all kinds of goods sold like on the mainland (Photo: @foodholicvn, @htn.c.am)
Although sold on the river, you can eat anything for breakfast, which is noodle soup, vermicelli, Banh Chung, bread, etc. All dishes are cooked hot right on the boat, when customers buy, they just start. Put the ingredients in a bowl, add the broth and pass it to the next boat for the guests. The feeling on a cool morning but sitting next to a pot of steaming broth, holding a bowl of vermicelli with rich flavor floating on the boat, while eating and keeping people from being unsteady, only the West River has. .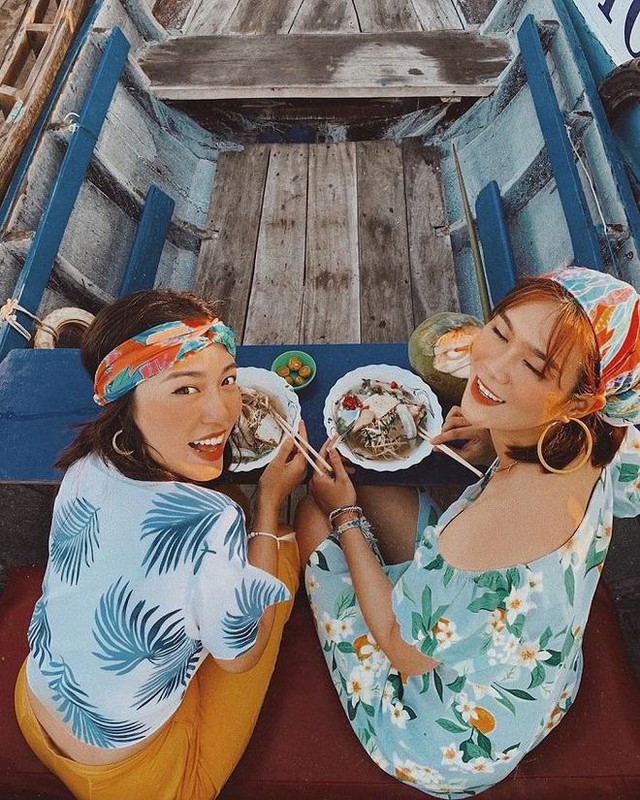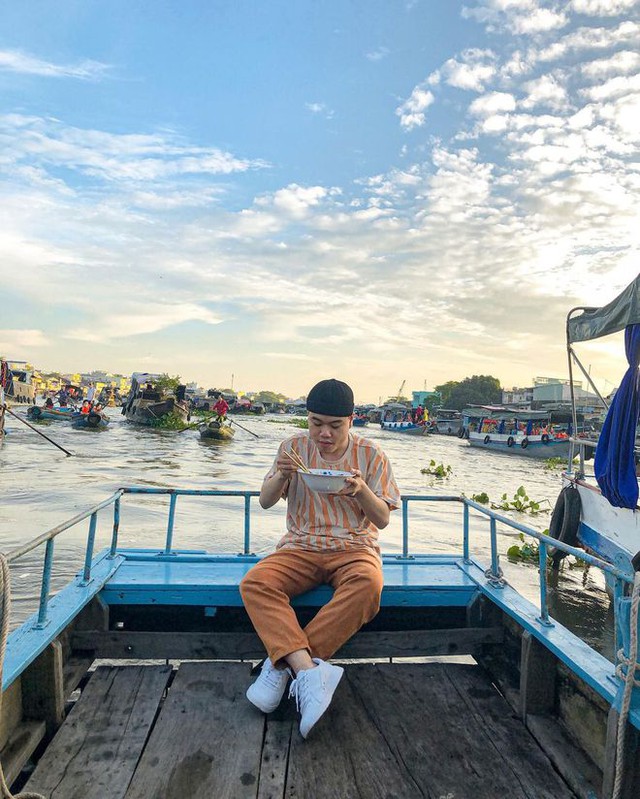 Not only Vietnamese but also foreign tourists enjoy this form of cuisine (Photo: @lehatruc, @tai._.ita, @afornaro_)
After breakfast, you can order 1 more cup of coffee or 1 fresh coconut to drink. In particular, the coffee at the floating market is often brewed with a pot of decoction instead of a filter, so the base of the coffee will be bold and the taste is very different from the ones on the mainland. Moreover, it is not always possible to drink coffee with a romantic river view. So this experience is worth a try.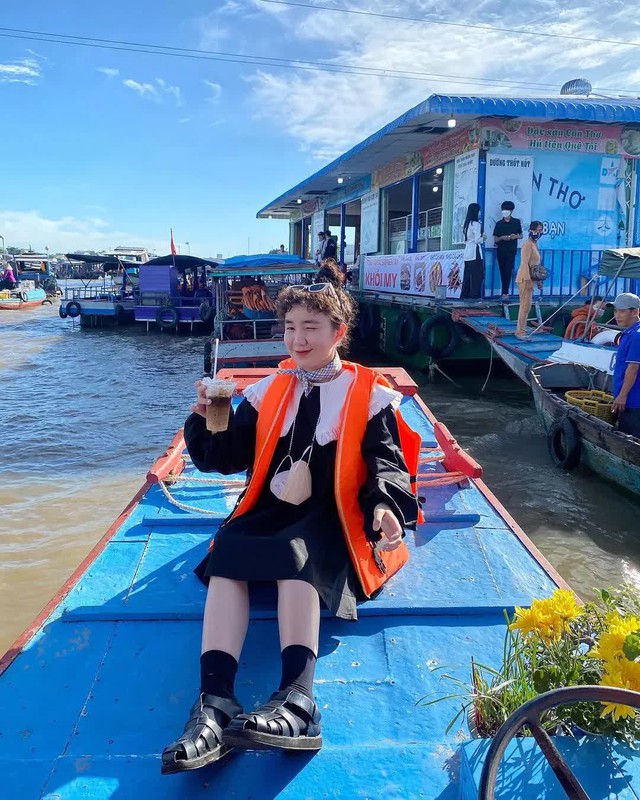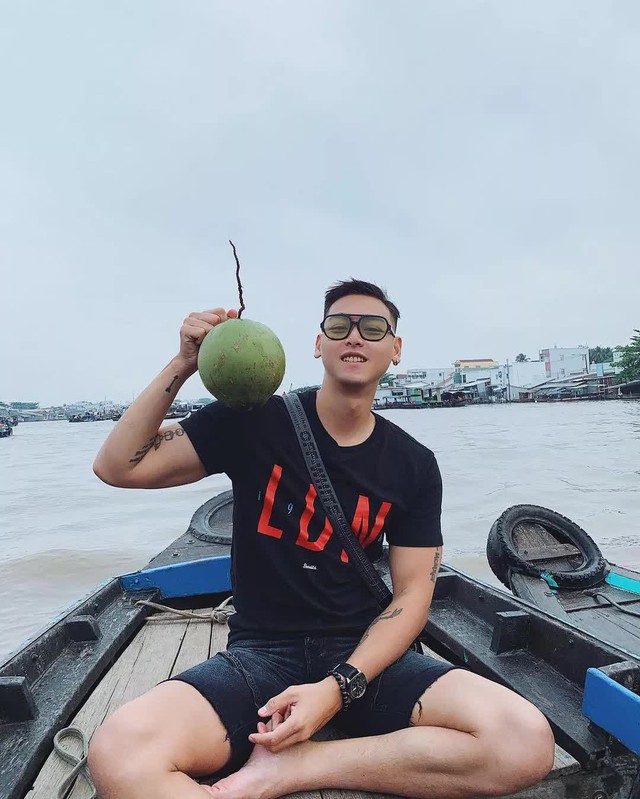 Photo: @ailinh, @huydinhhhhhh
In the afternoon, visit the fruit garden and enjoy the famous Can Tho hot pot
Going to Can Tho, especially the West, without visiting the fruit garden is a big mistake. Usually, from June to August, September is when the fruit begins to ripen, every fruit is fresh. When you buy an entrance ticket, you will be able to freely walk around the large garden with all kinds of fruits in 4 seasons such as milk apple, jackfruit, durian, mango, rambutan, mulberry, etc. Not only that, you also You can manually pick the fruit from the tree and enjoy it on the spot. If you want to buy fruit as a gift, people here will charge you according to the price you buy at the garden, delicious but also cheap.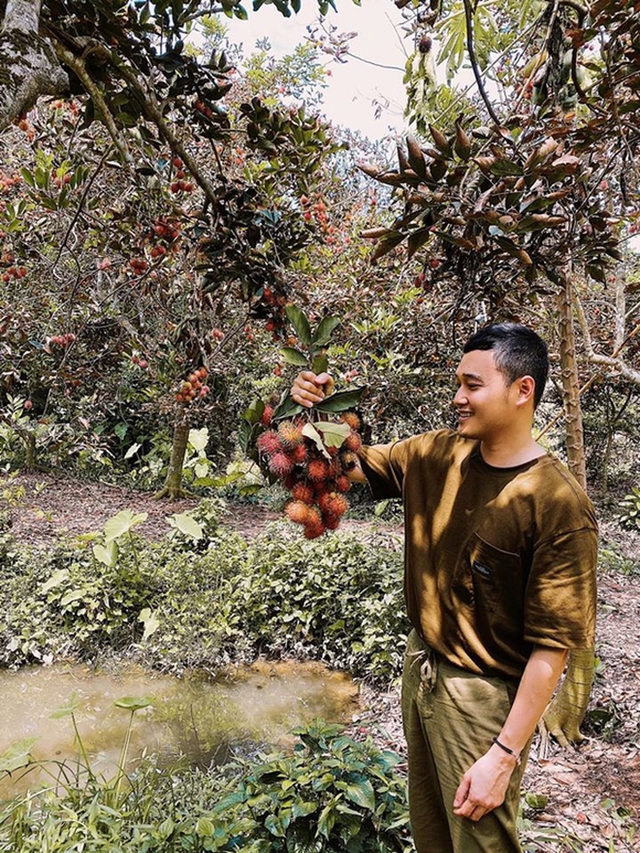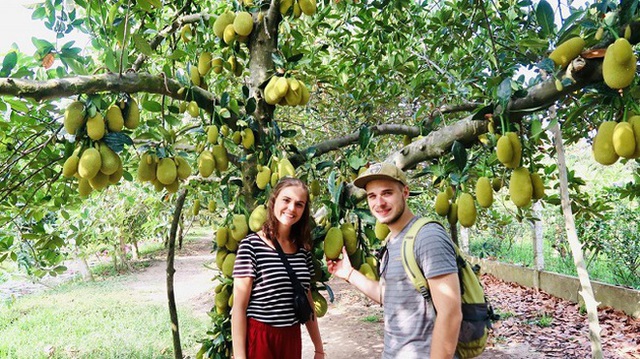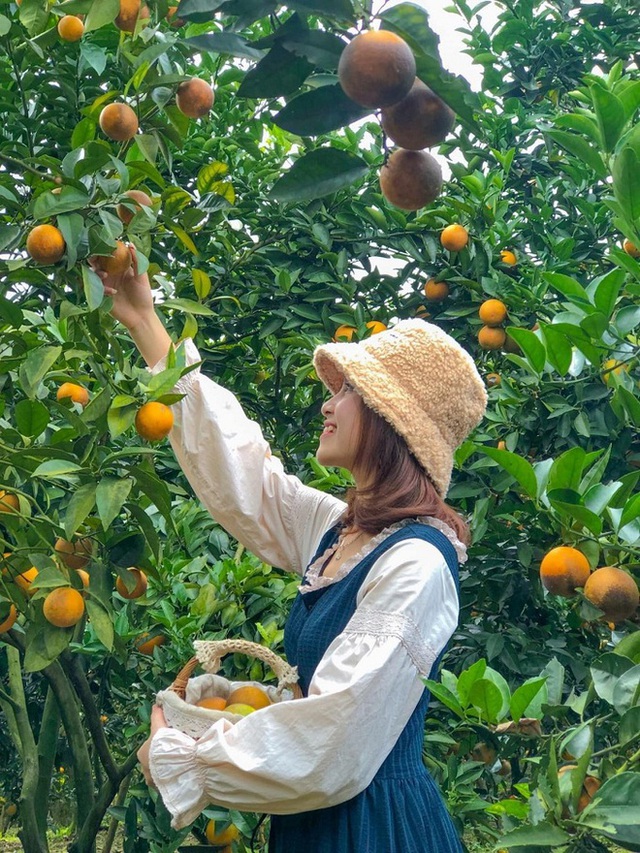 Photo: @quangvinh, @lienanh7756, @immaria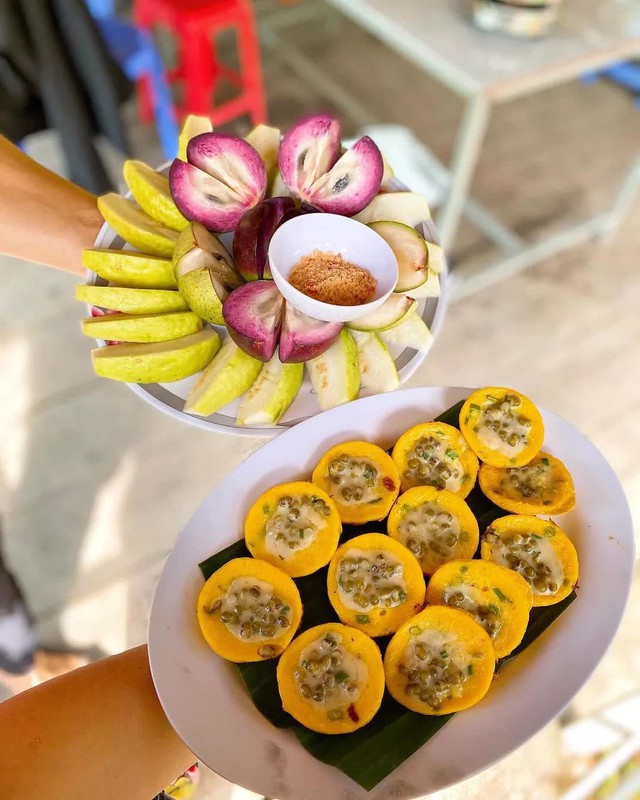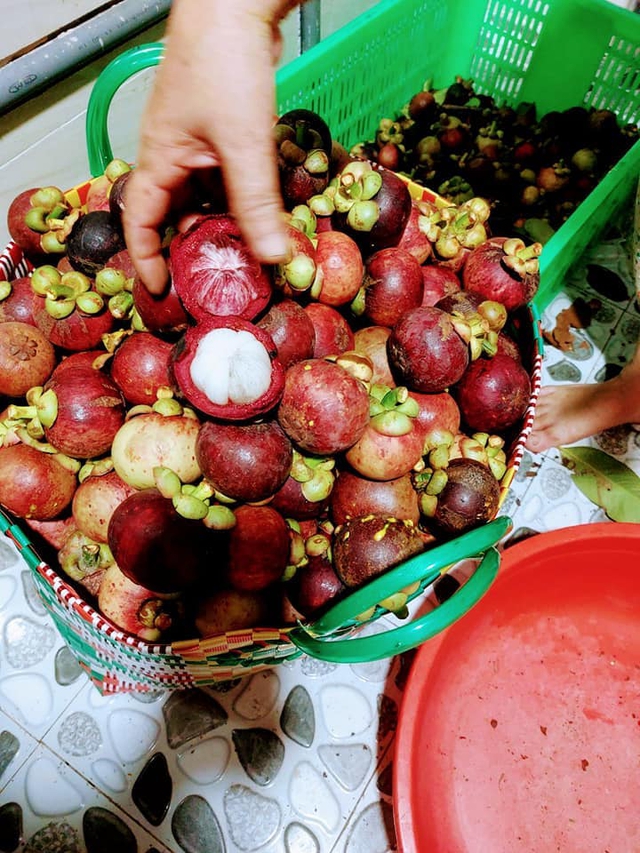 After picking, the fruit can be cut and eaten at home (Photo: @vxo_ct, @haivyd)
Some famous fruit gardens in Can Tho:
My Khanh Fruit Garden: My Khanh Commune, Phong Dien District
9 Hong Fruit Garden: My Nhon Hamlet, Phong Dien District
Rach Ke Ecological Fruit Garden: My Khanh Commune, Phong Dien District
Vam Xang fruit garden: Lo Vong Cung, My Khanh commune, Phong Dien district
Mrs. Hiep's fruit garden: Nhon Hung Hamlet, Nhon Nhia Commune, Phong Dien District
Walking around the "tired" fruit garden, you can fill your bellies with Can Tho's famous cork sour hot pot. The cork hotpot dish also uses familiar ingredients such as fish such as basa, red snapper, catfish, … and Western vegetables. However, the special feature of this hot pot dish is the presence of cork fruit, which creates a mild taste, has a light aroma and is very strange to eat. In addition to cork, the hot pot is also simmered from fresh fish, pork bones, and chili slices to have a characteristic sweet taste and a bit of spice. To enjoy cork hotpot, you can go to Con Au area, in Hung Phu ward, Cai Rang district.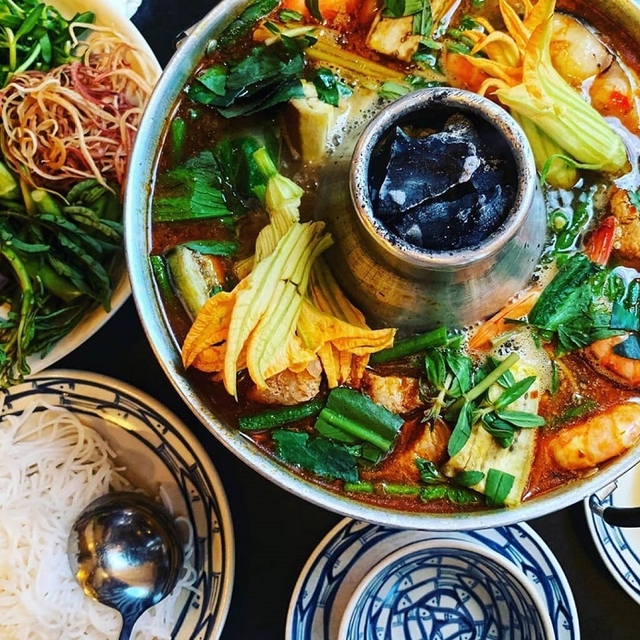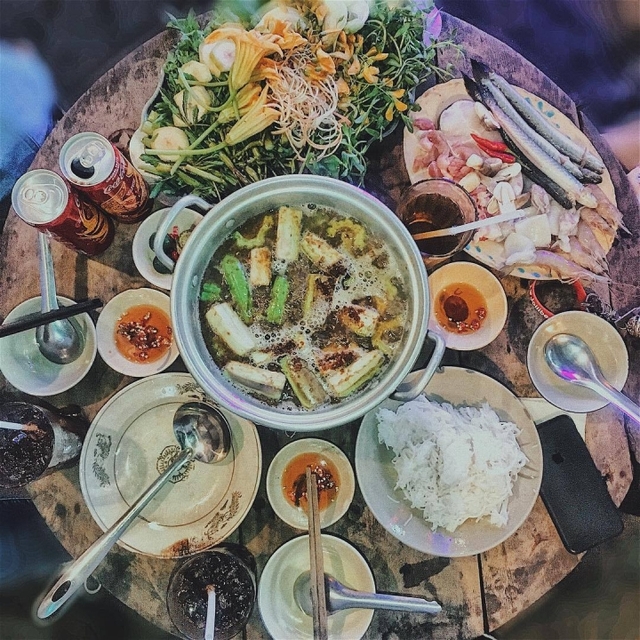 Hot pot is a very famous dish in Can Tho (Photo: @minhnguyenlex)
"Sweeping" all the delicious snacks at Ninh Kieu night market
If you want to enjoy some snacks but don't know where to start, you should visit Ninh Kieu night market. This market stretches from the beginning to the end of Hai Ba Trung Street, close to Ninh Kieu Wharf with billions of "genuine" snacks, from skewers, grilled rice paper, fried dough, dumplings, … to the Desserts such as tea, smoothies, etc. All are beautifully displayed, you are spoiled for choice. Not only that, the price at the market is also quite affordable, just holding 100k you can eat 4-5 dishes.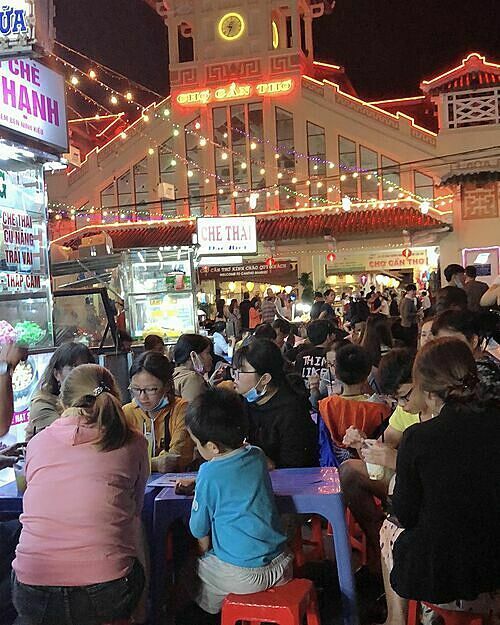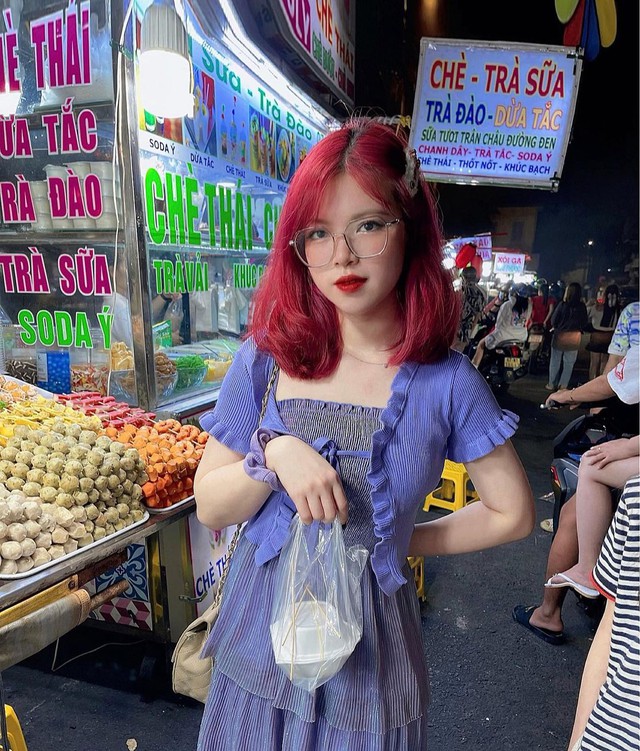 Ninh Kieu night market usually opens for sale from about 3pm – 0pm every day, too reasonable to eat late at night (Photo: @bupoppai, @mingshuh)
Miss Ut folk cake
Open: 17h – 22h
Photo: Tran Thi Hong Nguyen
Chinese chives, fried dough
Open: 17h30 – 22h
Chicken sticky rice 16
Open: 16h – 0h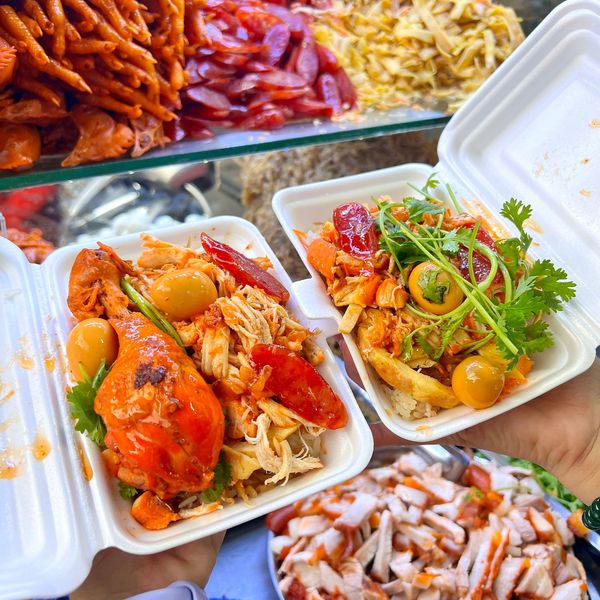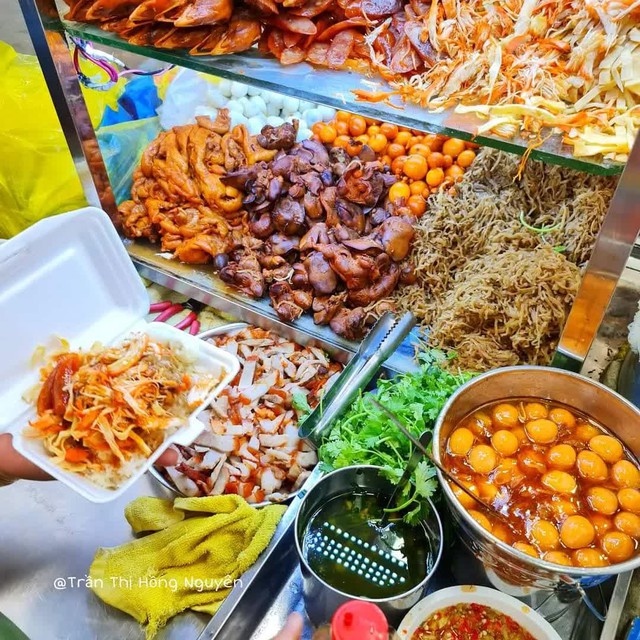 Photo: Tran Thi Hong Nguyen
Fly Up Tea Milk Tea
Open: 17:30 – sold out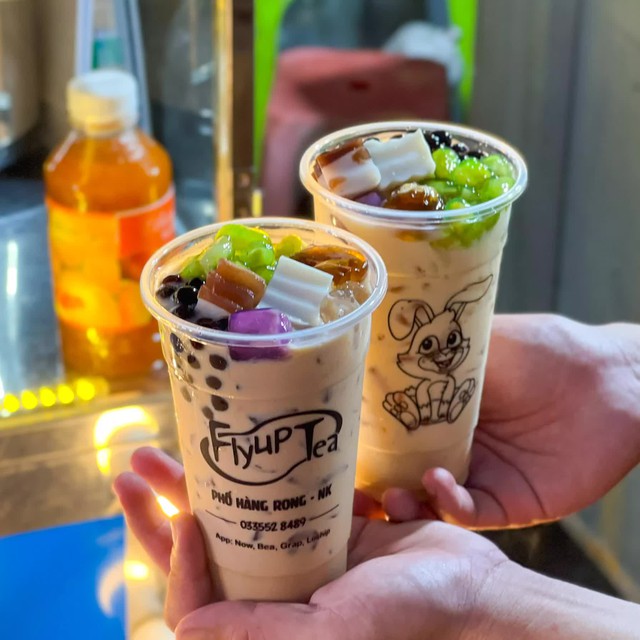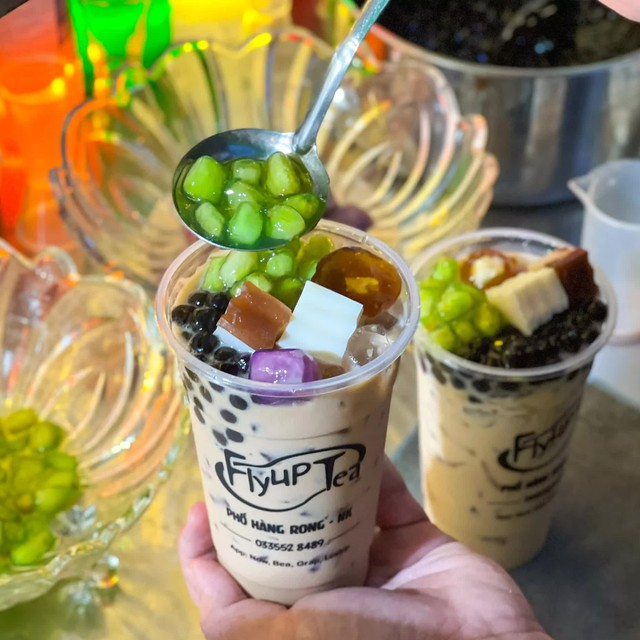 Photo: Tong Thi My Thinh
Potato tornado
Open: 16h – 22h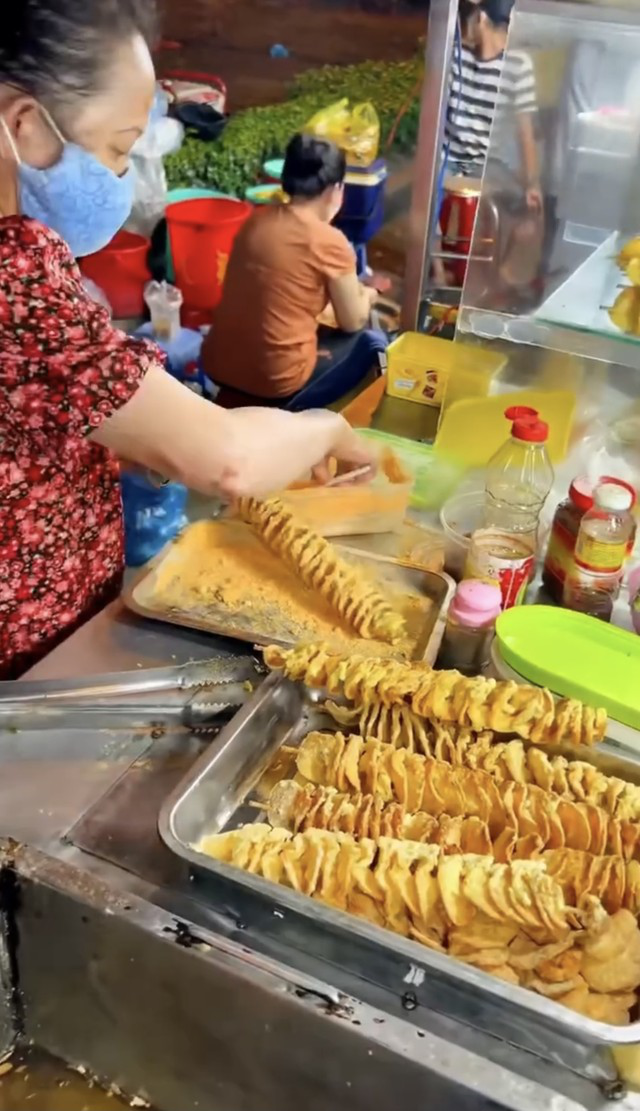 Photo: @huunhankhoai
Cade buns
Open: 15h – 22h30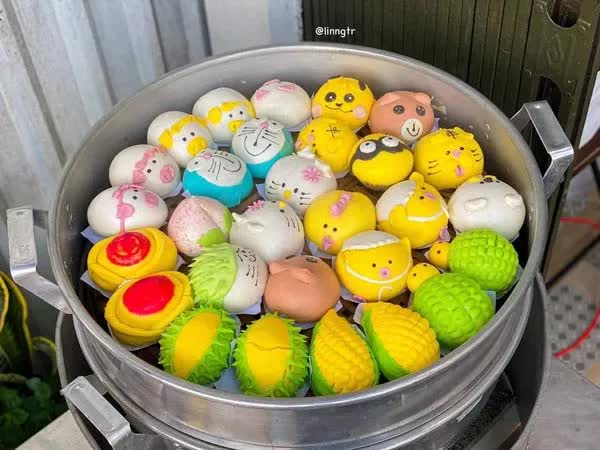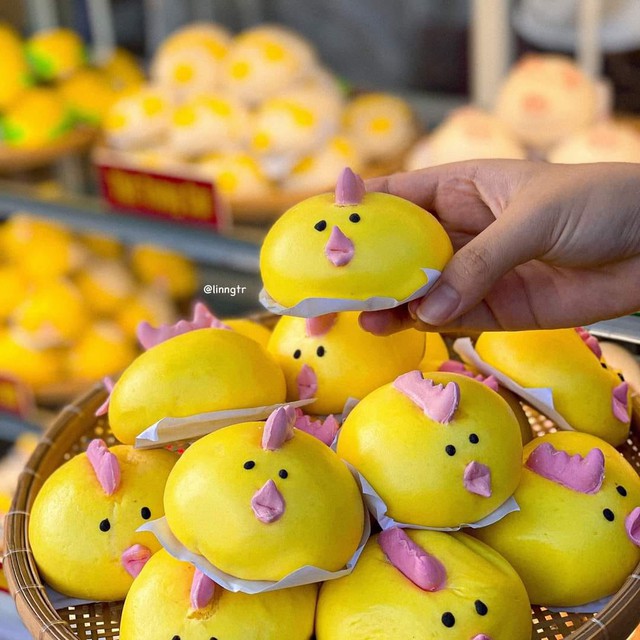 Photo: Seto Le
Photo: Internet