Spring is said to be the time when these places have the most perfect beauty and are supported by the weather.
1. Moc Chau
As a familiar destination for many backpackers, Moc Chau is considered to have a unique beauty, with the majesty of mountains and clouds. In the spring, this land is like a fairy just waking up, wearing a floral shirt of nature, with the pink color of peach blossom, the white color of plum blossom from National Highway 6 to the villages. remote village.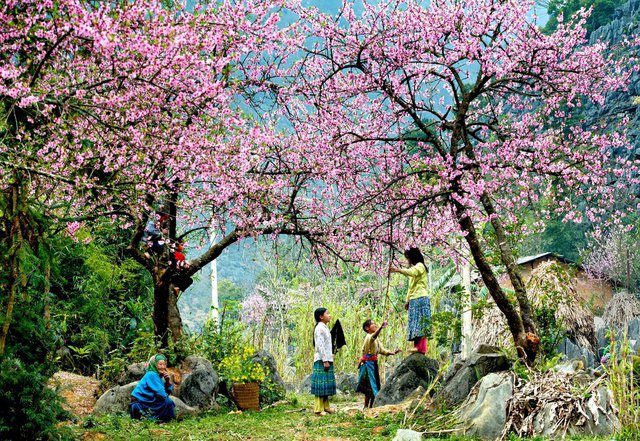 Located about 200km west of Hanoi capital, Moc Chau, in Son La province is the wildest and most poetic plateau in the northern mountains of our country. Moc Chau attracts tourists with villages of ethnic minorities, of peach and plum flowers in a cool, fresh and extremely pleasant atmosphere.
This land is also famous for the wonderful beauty of Ban Ang pine forest, Pha Luong mountain peak, Dai Yem waterfall, Heart tea hill…
2. Dong Van Stone Plateau, Ha Giang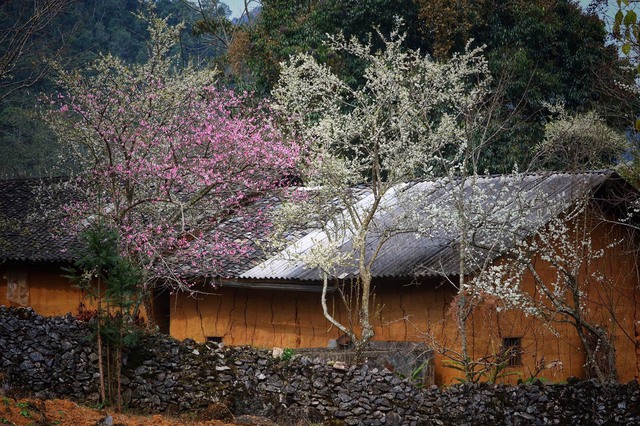 Located in the northeast of Vietnam, Dong Van rock plateau is a famous scenic spot with both pristine and majestic beauty. The rough, rough mountains bring in it a strange attraction. Windy narrow mountain roads, terraced fields, all seem to hide a lot of secrets that you can't easily discover. This is home to more than 20 ethnic minorities, including the Mong, Tay, Nung, Dao, Giay… and will be a great destination for those who love learning about the culture and history of Vietnam. these peoples.
In the spring, the beauty of Ha Giang seems to be adorned with a romantic and brilliant look with peach blossoms with shy pink colors and fields of golden canola flowers in a corner of the sky, making people's hearts more and more passionate when looking at them. .
3. Trang An Scenic Landscape Complex, Ninh Binh
Trang An Scenic Landscape Complex located in Ninh Binh city (110 km from the center of Hanoi) has been recognized by UNESCO as a World Heritage Site because of its natural beauty and rich cultural heritage. You can take a boat to explore the unspoiled nature here with rivers, mountains, and unreal beautiful green forests that will make any visitor's heart flutter.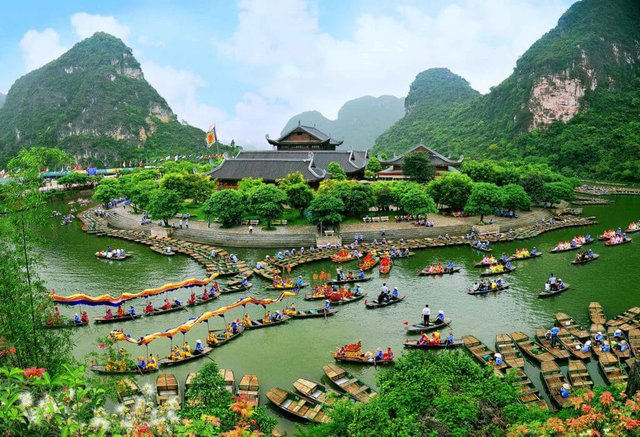 Trang An is even likened to a "Ha Long on land" with magnificent beauty created by a system of multi-varieties of rocky mountains reflecting down to the winding and winding small streams connecting the caves and mountains. wild valley. The harmony of rocks, rivers, forests and sky in Trang An creates a lively natural world full of charm. This place is also a place to preserve and contain many ecosystems of wetlands, forests on limestone mountains, archaeological sites and unique cultural and historical sites.
Coming to Ninh Binh on spring days, visitors also have the opportunity to participate in the Bai Dinh pagoda festival – proud to be the largest temple in Southeast Asia, taking place from the 6th of the Lunar New Year to the end of March every year.
4. Hue
The next place that you should visit this spring is the ancient capital of Hue – a place imbued with the traditional beauty of culture and history of the whole nation. This place has a lot of things for you to admire, from the Citadel, Thien Mu Pagoda to the Perfume River, Ngu Binh Mountain, Lang Co Bay…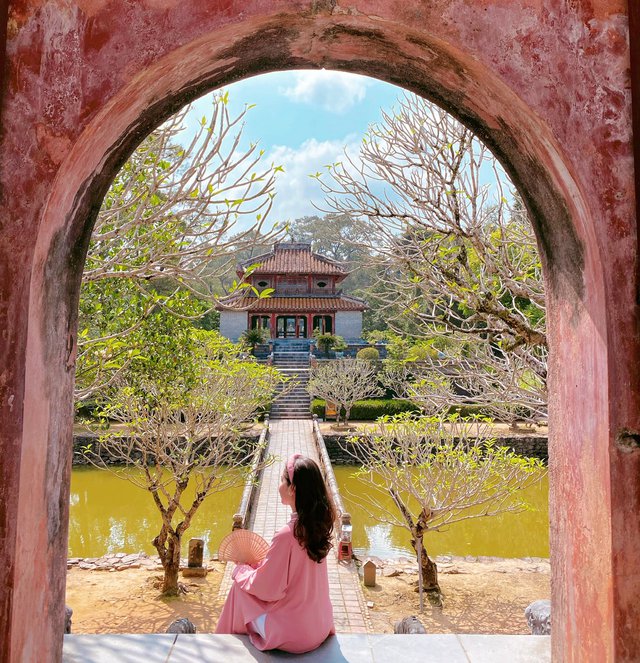 Moreover, the period from January to April is the most suitable time to visit Hue, when it rains the least, the climate is neither too dry nor too wet, the weather is cool with temperatures ranging from 20 temperature to 24 degrees Celsius, neither hot nor cold for you to freely participate in exploring this wonderful city.
5. Phu Quoc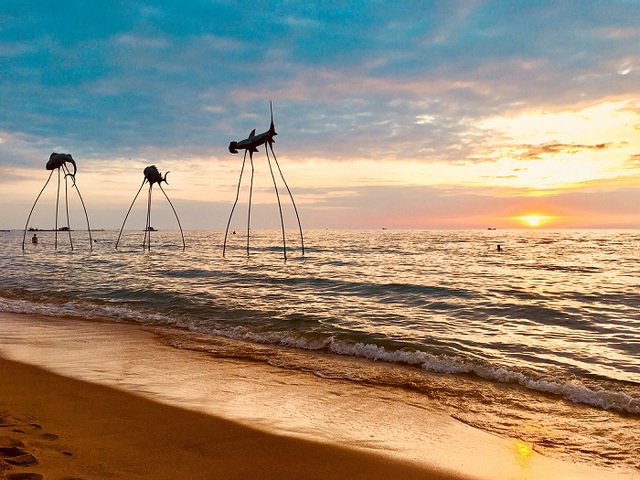 Spring is also a very suitable time for you to visit Ngoc Phu Quoc island of Kien Giang province, when the dry season has just begun and the storm season has receded. The temperature of Phu Quoc at this time is also very cool and comfortable, only from 24 to 28 degrees Celsius, not hot and muggy like in the summer. For many years, Phu Quoc has been a top destination for many tourists because of its primeval forests, beautiful beaches like paradise with white sand and crystal clear blue water.
Photo: Internet (Vinlove.net)