While admiring the beautiful scenery and "hunting" countless impressive shooting angles, Phu Yen cannot be ignored.
It is undeniable that Phu Yen is becoming more and more "hot hit" on the tourist map. If you often surf social networks, especially this past summer, you will see countless "genuine" check-in photos in Phu Yen.
Although not as splendid and bustling as other places, Phu Yen owns many beautiful places "out of sauce". When coming here, in addition to seeing the rustic and clear natural scenery, you also have a "basket" of photos brought back because every place has billions of genuine backgrounds. If you want to breathe in the sea breeze, take pictures, or wander along the roads full of green trees, you must definitely come to Phu Yen, you will not be disappointed.
Bai Xep
Bai Xep must be familiar to those who like to travel to Phu Yen. In addition to the extremely poetic and peaceful natural scenery, Bai Xep is also a rare place in Phu Yen where cacti grow on green grass.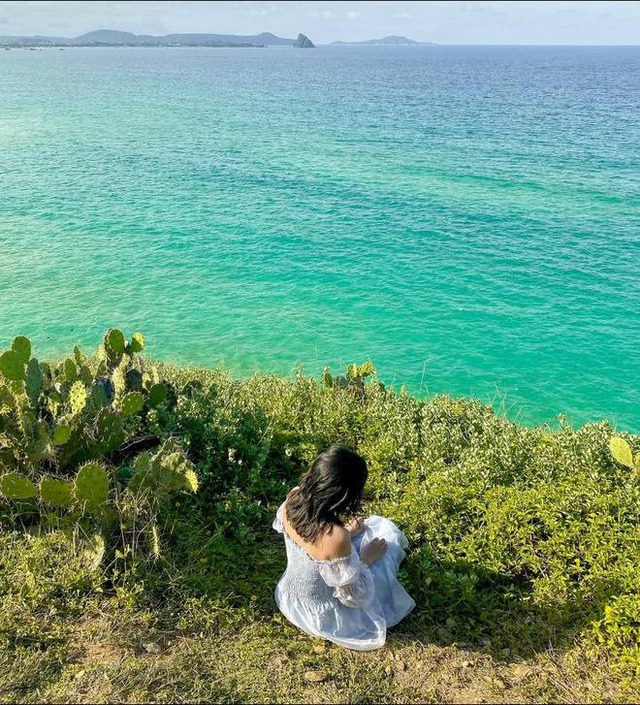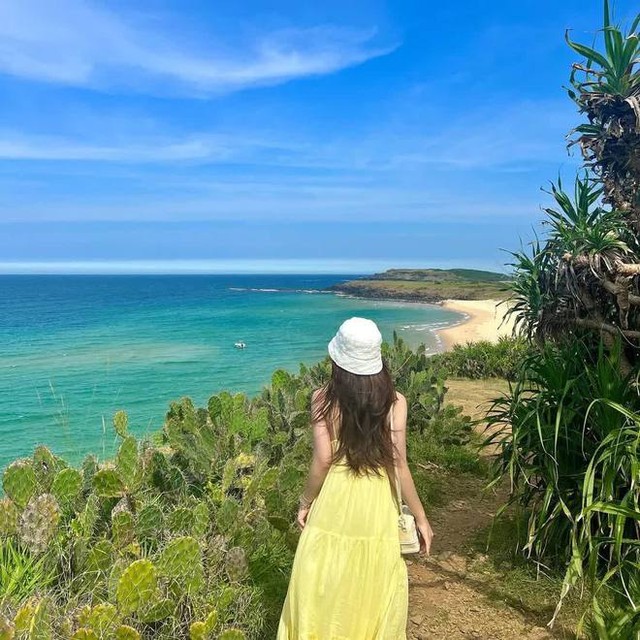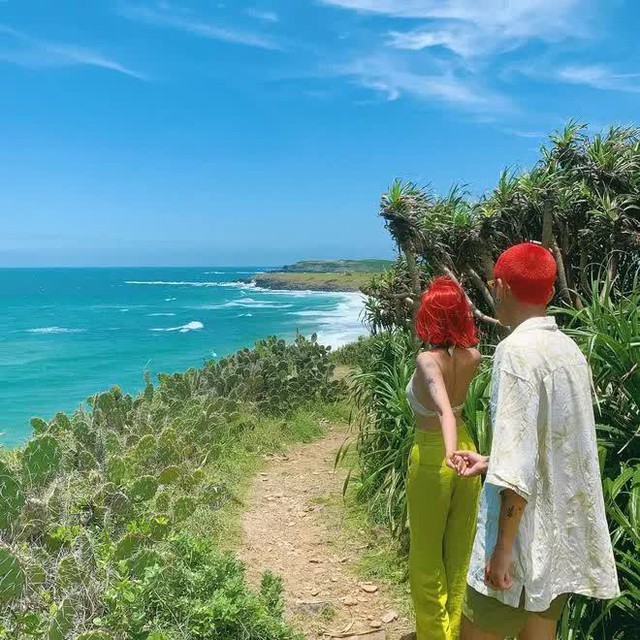 Photo: Bui Huy Khang, @minanhh_n, Hanh Hanh
Although the length is only 500m, Bai Xep is blessed by nature for its clear blue sea, iridescent golden sand, and long cactus groves protruding in front of the sea, interspersed with patches of dry grass. When coming here, you can sit on the grass, watch the sea from above, enjoy the wind and listen to the rustling waves. Not only that, with the scenery of the blue sea, golden sunshine, plus a little green of the cactus, you don't need to pose much to still have the best photos. In addition, the trail leading to Bai Xep also has tall and green cactus trees, you can stand here "flash" a few more photos for a more diverse set of photos.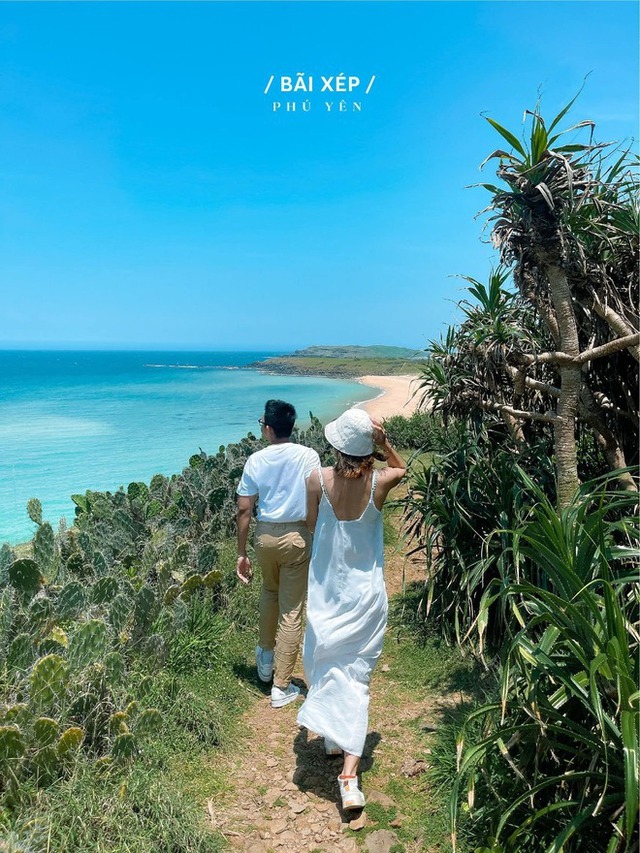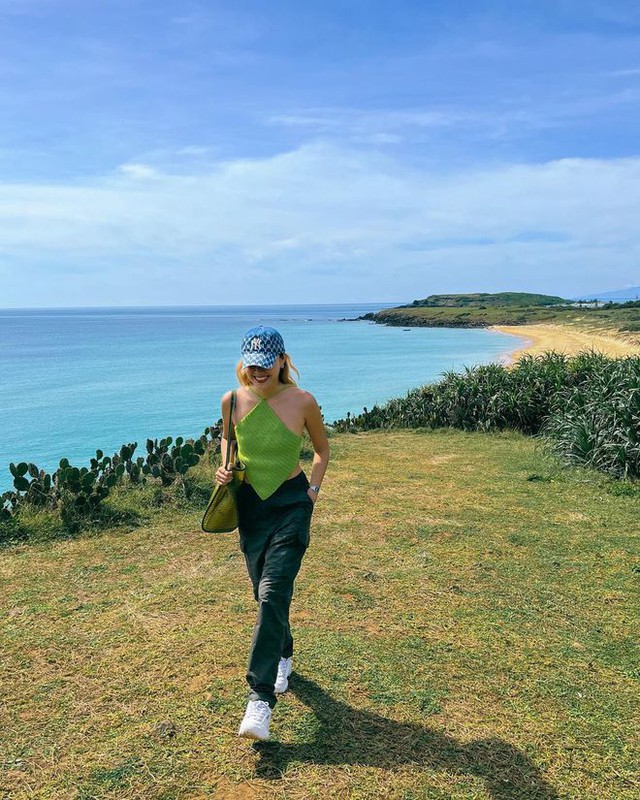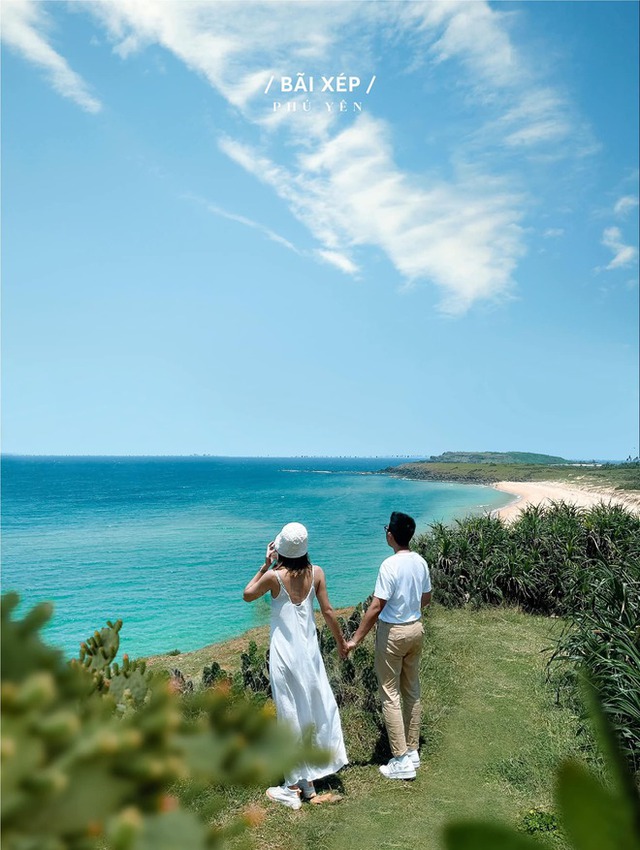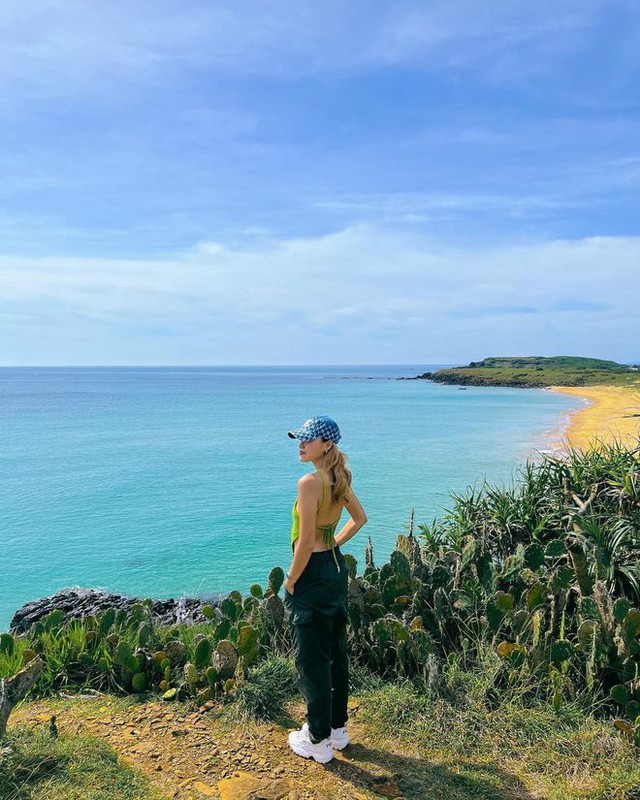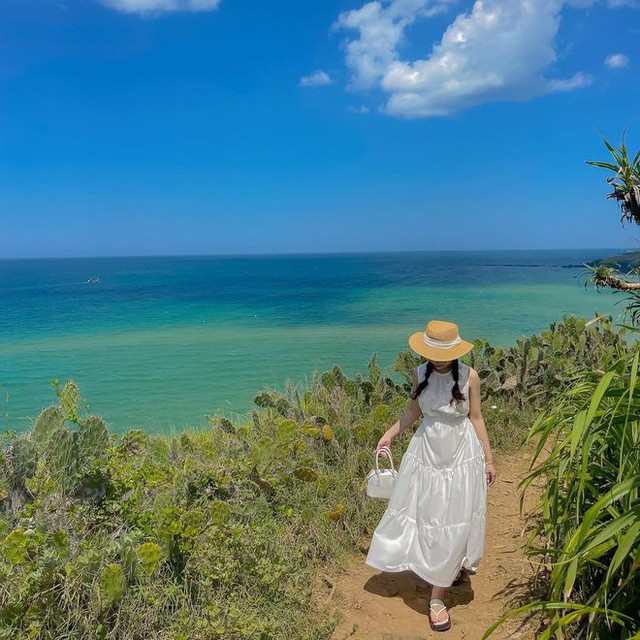 Photo: Nguyen Quang Hoang Lan, @ocmedi, @iamxu.1110
Mr. Cop's wooden bridge
Connecting An Ninh Tay commune and Song Cau town, the Ong Cop bridge is made entirely of wooden planks from eucalyptus and casuarina trees. More specifically, because of its length of up to 800m, Ong Cop Bridge is also considered the longest wooden bridge in Vietnam.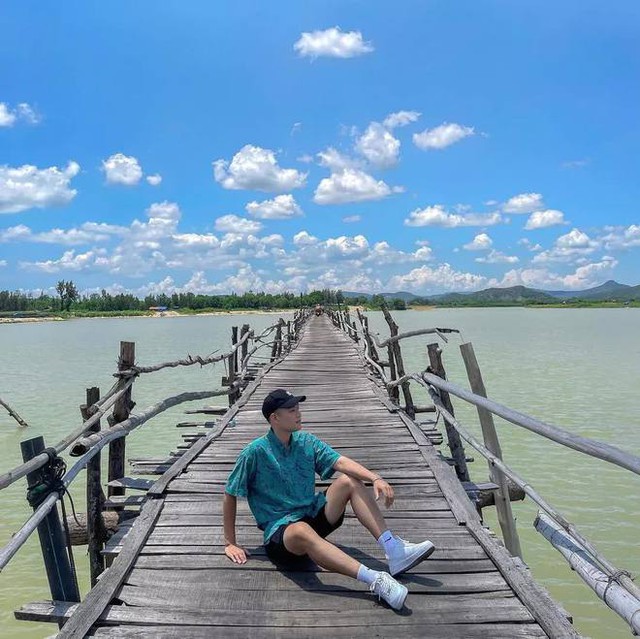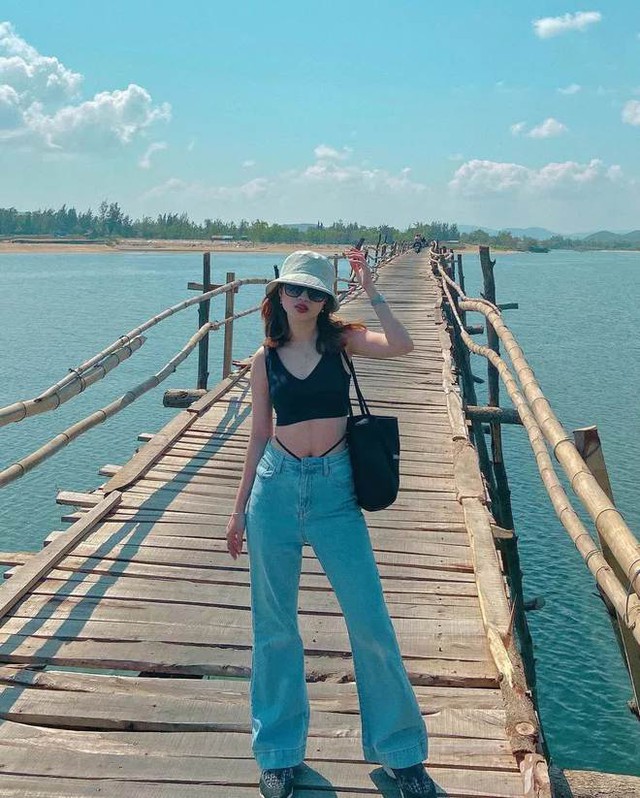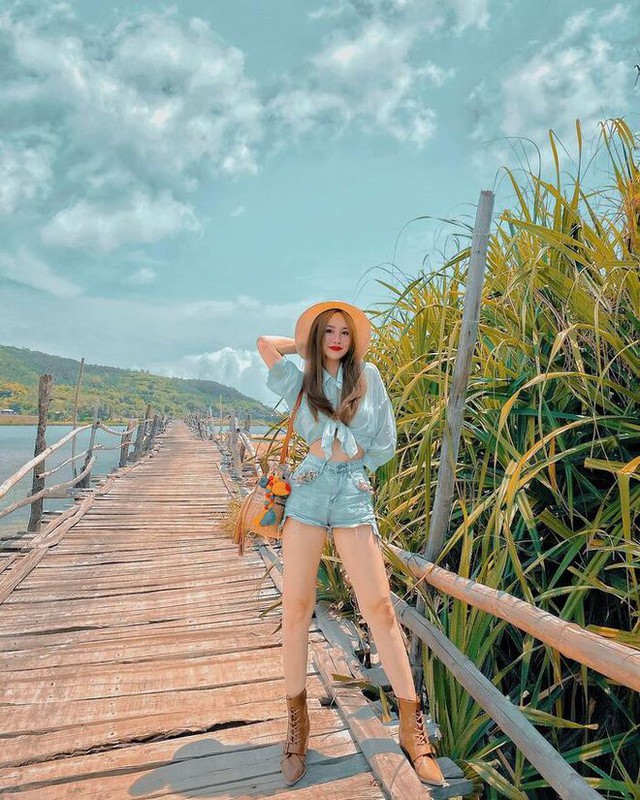 Photo: @na.yinn, @vietlong__, @cchang2902
Not only impressive with its unique shape, but Ong Cop wooden bridge is also surrounded by unspoiled natural scenery, immense sea and mountains and forests in the distance. Because of that, this bridge has become the "gut" check-in point for many young people. Visit Ong Cop wooden bridge, you can comfortably walk on the bridge, enjoy the peaceful atmosphere and "hunt" beautiful sunset moments here.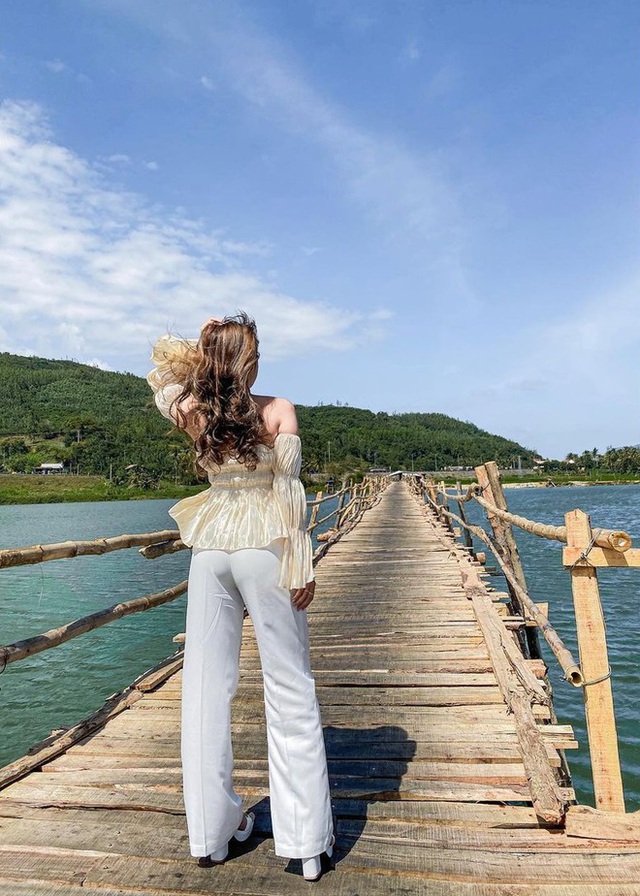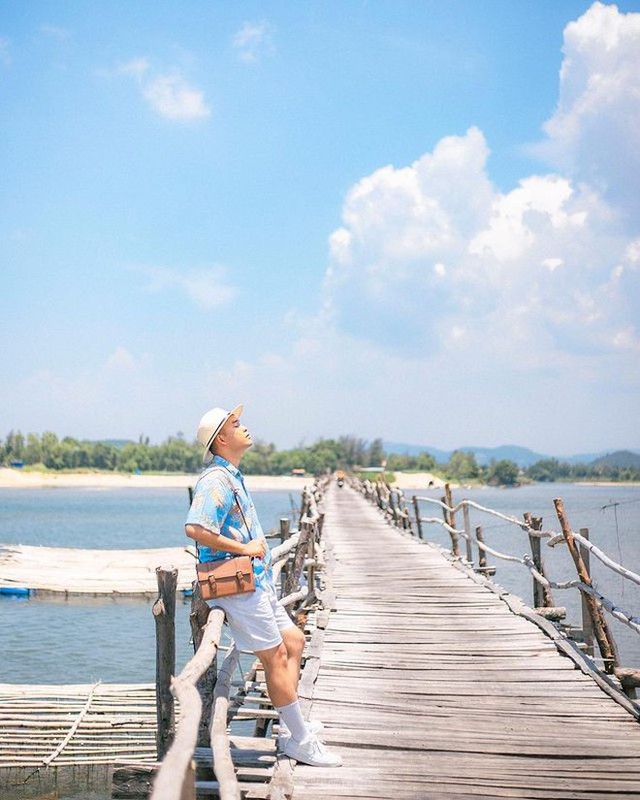 Ảnh: @_thisisingrid, @ _im.rot_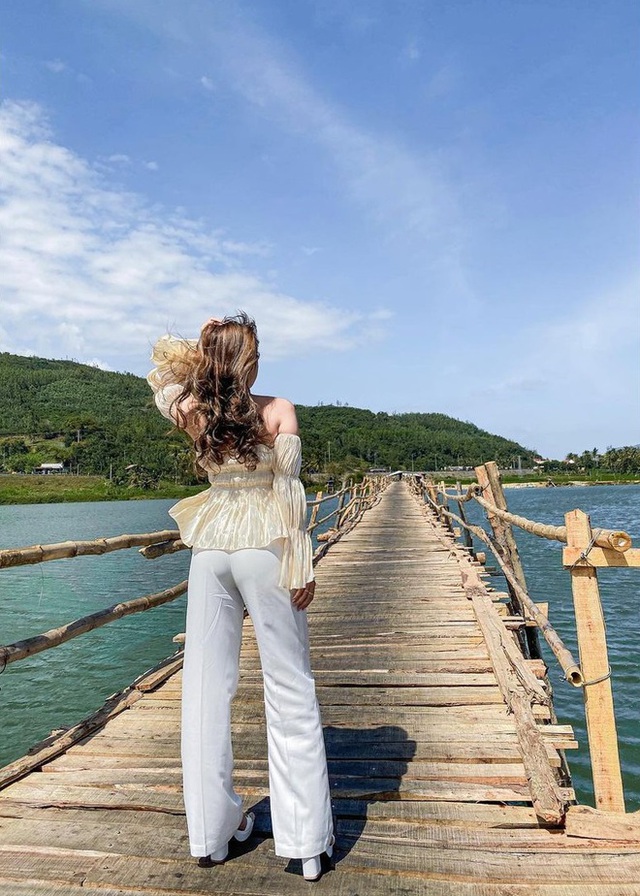 Dien Cape Lighthouse
Located in the Dong Hoa district, Mui Dien lighthouse is one of the most popular check-in and sightseeing spots. Although the walking path leading to the lighthouse is quite long, when you arrive, you will have to admire the beautiful natural scenery on one side of the vast blue coast, the other side is a majestic rocky cliff. Make sure with this background, you don't need to edit much and still get a very cool photo. In addition, because it has an altitude of 110m above sea level when standing at Mui Dien lighthouse, you can capture the entire beauty of this area from above.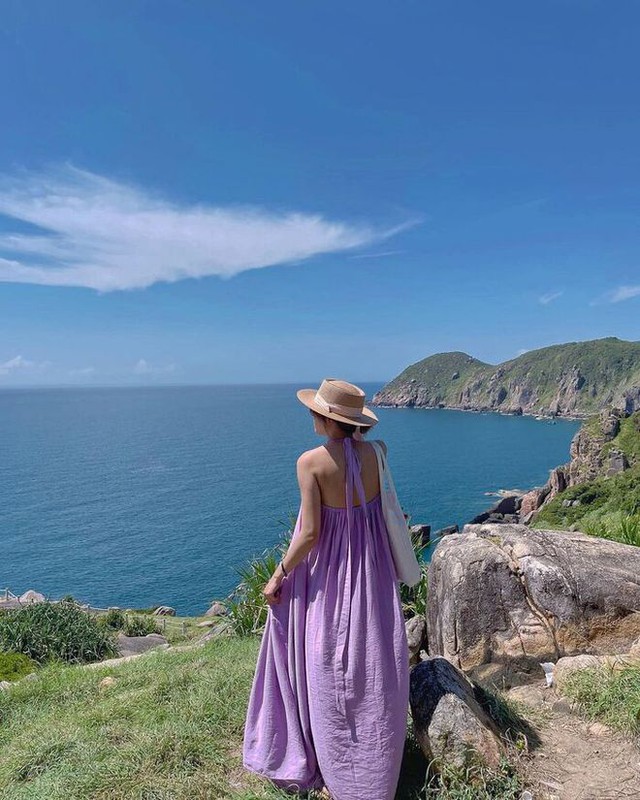 Photo: @lenglynnn, @lily_jadie
Besides the enchanting scenery, Mui Dien lighthouse is also the first sunrise spot on land in Vietnam. On clear days, just over 5 o'clock you can see the sun shining in the East. The sun slowly rose, illuminating a corner of the sea. Just that much is enough reason for Mui Dien to become a must-visit place when coming to Phu Yen.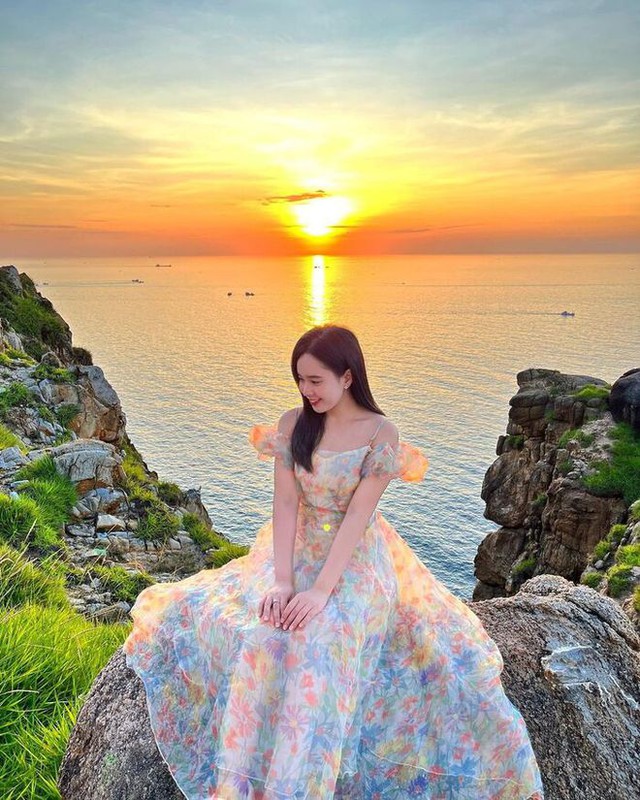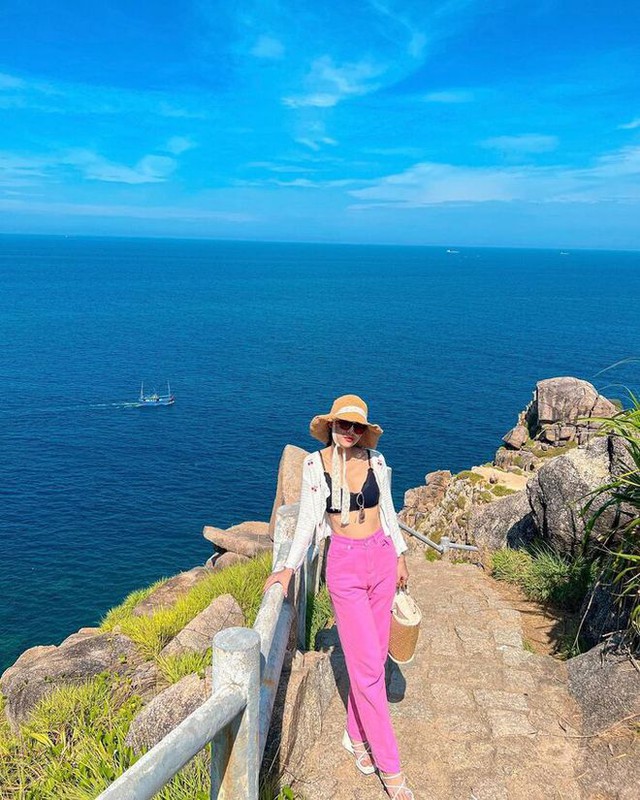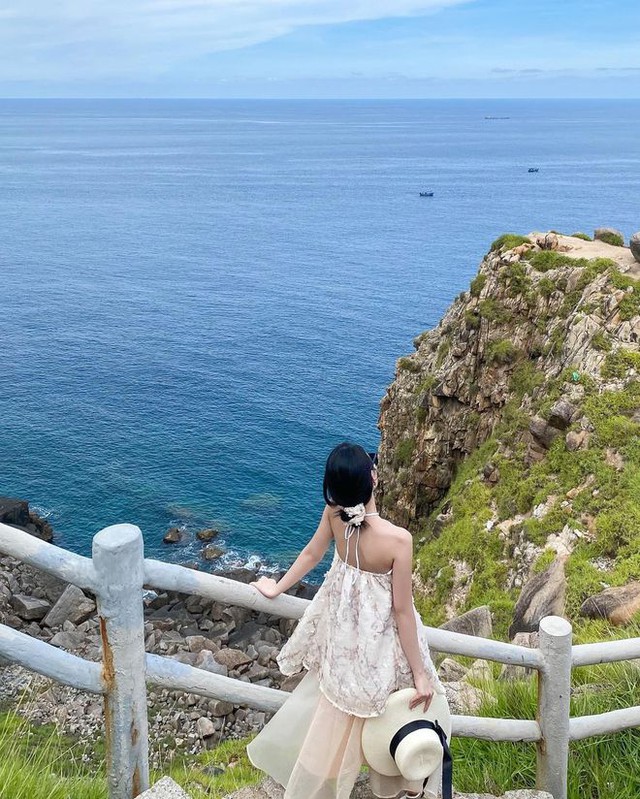 Photo: @loan11.99, @thutram2110, @nhhimsoc13, @_hi.ius
Ganh Lights
Whenever mentioning Phu Yen, many people will immediately think of Ganh Da Dia, but the "land of yellow flowers and green grass" still has an "exclusive" place that is equally beautiful as Ganh Den. This place owns a towering lighthouse, located on a large brown rock that turns to the sea surrounded by wild and idyllic natural scenery. If you are a "virtual living" believer, this place will certainly not let you down because of the super beautiful check-in corners.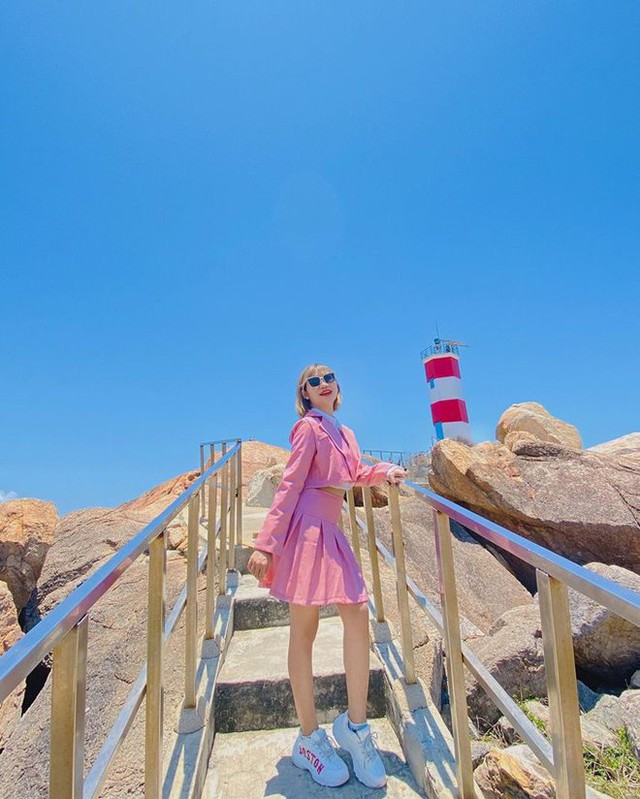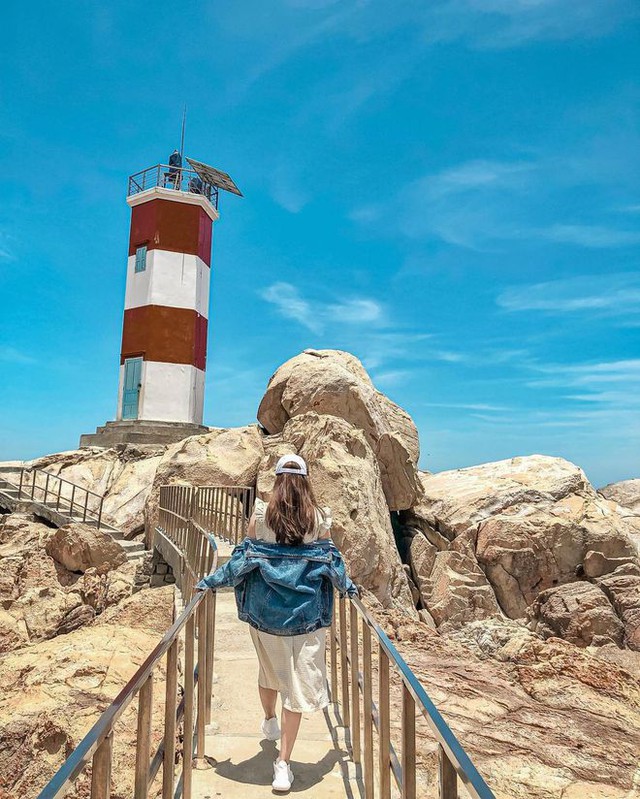 Photo: @dinhminh15, @hong_nhuntt, @susubona
Standing at Ganh Den, you can see the entire sea of ​​Phu Yen and the black Ganh Da Dia in the distance. Moreover, when coming here, in addition to standing on the cliff to enjoy the wind, you can bring some snacks to organize a picnic at the foot of the lighthouse. While resting while watching the sea, it must be said that it is chill.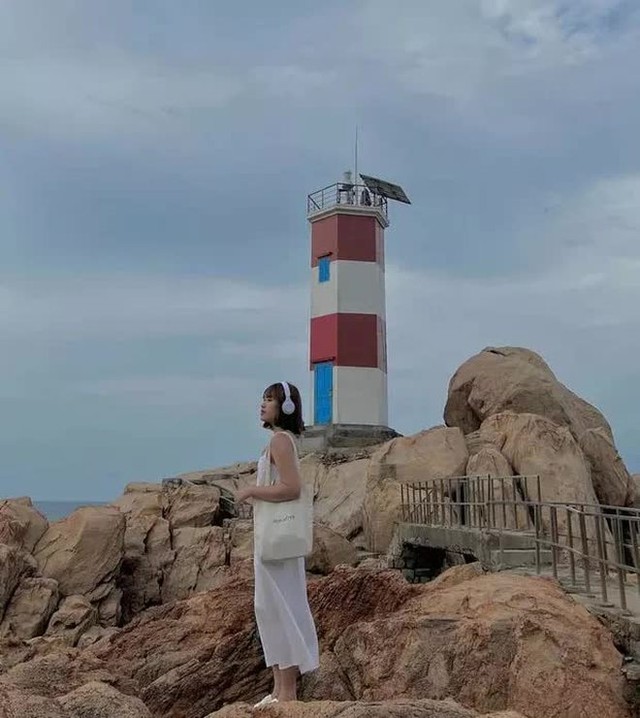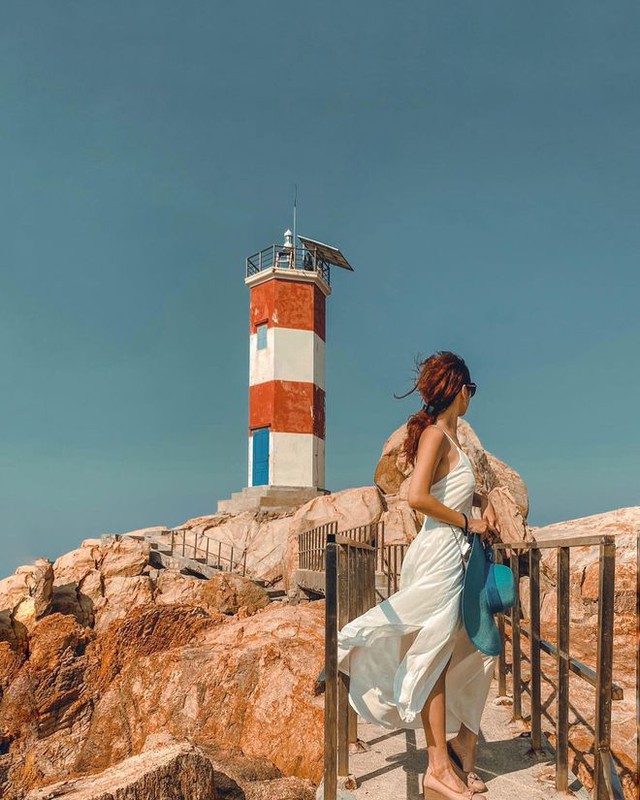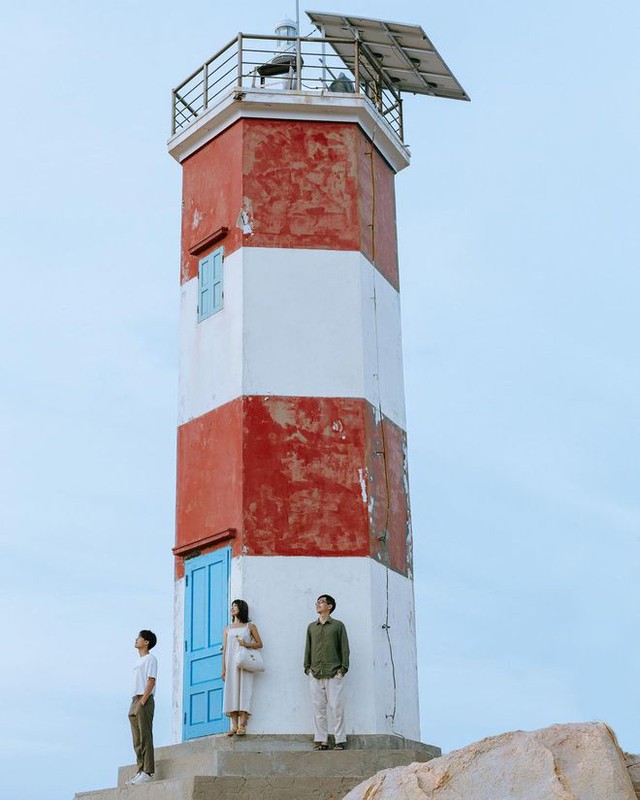 Photo: @x.xiuu, Hie, @jin.ninh
If you are planning to come to Phu Yen, don't forget to save these places to admire the beautiful scenery and take back many "genuine" check-in photos.