Vietnam's e-Visa is a simple, online visa approval process available to citizens of 80 countries. Payment and delivery of the e-Visa is done entirely online, and takes three working days. This article lists everything you need to know about applying for Vietnam's e-Visa. For information about Vietnam's visa on arrival, and visa exemptions, click here.
---
Update on visa policy due to COVID-19
From March 22 until further notice, Vietnam has suspended entry for all foreign nationals. Only Vietnamese nationals, foreigners on diplomatic or official business, and highly skilled workers are allowed to enter the country at this time. Anyone entering Vietnam must undergo medical checks and 14-day quarantine upon arrival.
All foreigners who entered Vietnam after March 1 on visa exemptions, e-visas or tourism visas will be given automatic stay extensions at no charge until July 31, 2020. Travellers still in the country should declare their temporary residence to local police, through their landlords or hotels, and must complete Vietnam's online health declaration here.
Visitors who entered the country before March 1 may be considered for the extension, provided they can show an official letter from their embassy or consulate stating they were unable to leave the country due to objective reasons. Foreigners who have undergone quarantine or treatment for Covid-19 in Vietnam are also eligible for the extension. They must bring their certification documents to show immigration officials when leaving Vietnam.
For questions about the new policy, please call Vietnam's Immigration Department at 024 3938 7320. See more information related to COVID-19 travel policies here.
---
What is Vietnam's e-Visa?
Vietnam's e-Visa is one of several visa types offered by the Vietnam Immigration Department to foreigners entering the country. The e-Visa is valid for 30 days, and single entry only. The e-Visa costs 25 USD for card payments. It requires three full working days to process. As of July 2020, Vietnam's e-Visa is available to nationals of 80 countries.
---
What You'll Need
Before applying, make sure your nationality is one of those approved for Vietnam's e-Visa:
Andorra, Argentina, Armenia, Australia, Austria, Azerbaijan, Belarus, Belgium, Bosnia and Herzegovina, Brazil, Brunei Darussalam, Bulgaria, Canada, Chile, China (including Hong Kong SAR and Macau SAR passport holders, not applicable to Chinese e-passport holders), Colombia, Croatia, Cuba, Cyprus, Czech Republic, Denmark, Estonia, Fiji, Finland, France, Georgia, Germany, Greece, Hungary, Iceland, India, Ireland, Italy, Japan, Kazakhstan, Latvia, Liechtenstein, Lithuania, Luxembourg, Macedonia, Malta, Marshall Islands, Mexico, Micronesia, Moldova, Monaco, Mongolia, Montenegro, Myanmar, Nauru, Netherlands, New Zealand, Norway, Palau, Panama, Philippines, Poland, Portugal, Qatar, Republic of Korea, Romania, Russia, Salomons Islands, San Marino, Serbia, Slovakia, Slovenia, Spain, Sweden, Switzerland, Timor Leste, United Arab Emirates, United Kingdom of Great Britain and Northern Ireland, United States of America, Uruguay, Vanuatu, Venezuela, and Western Samoa.
Vietnam e-Visa Requirements:
A passport with six (6) months' validity
A photo in .jpg format of your full passport data page
A passport photo in .jpg format (4×6, white background, without glasses)
A valid international credit or debit card
An email address for support purposes
A temporary address within Vietnam
Your entry and exit dates and entry and exit points/airports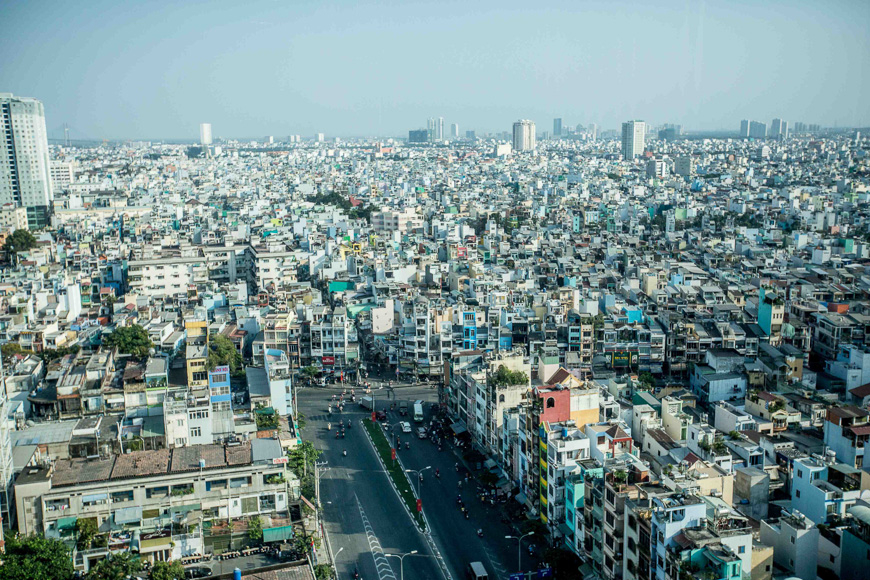 Aerial view of Hanoi
---
How to Apply for Vietnam's e-Visa
Open the official website for Vietnam's e-Visa Application
Upload .jpg images of your passport data page and passport photo
Fill up all required info from your passport data page
Fill up all required info regarding your trip
Pay the e-Visa fee using any of the payment methods offered
Receive your registration code and save the number
TIP: Be sure to save your registration number – you will need it to check and download your visa later on.
---
Where to Download Your Vietnam e-Visa
After applying for your e-Visa online, you'll need to wait three working days for your visa to be released. After three days, you may search for your visa at this link.
Enter your registration code, email, and date of birth to gain access to your visa. Download the .pdf file and print your e-Visa in two copies for safety when travelling. If three working days have passed and your visa is still unavailable, email Vietnam's e-Visa Support at this page.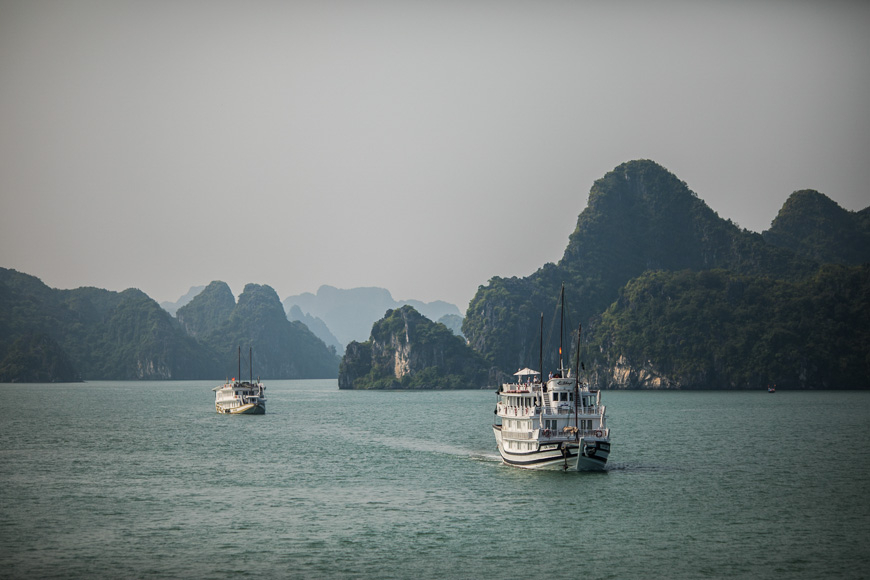 UNESCO-listed Ha Long Bay
---
How to Use Your e-Visa in Vietnam
Your e-Visa is valid for entry at any of 28 international checkpoints within the country, including eight international airports. For the full list of airports, seaports and border crossings where the e-Visa is accepted, please click here.
Upon arrival in Vietnam, submit your passport and your printed e-Visa at the immigration counter.
TIP: Keep your printed e-Visa to show on departure.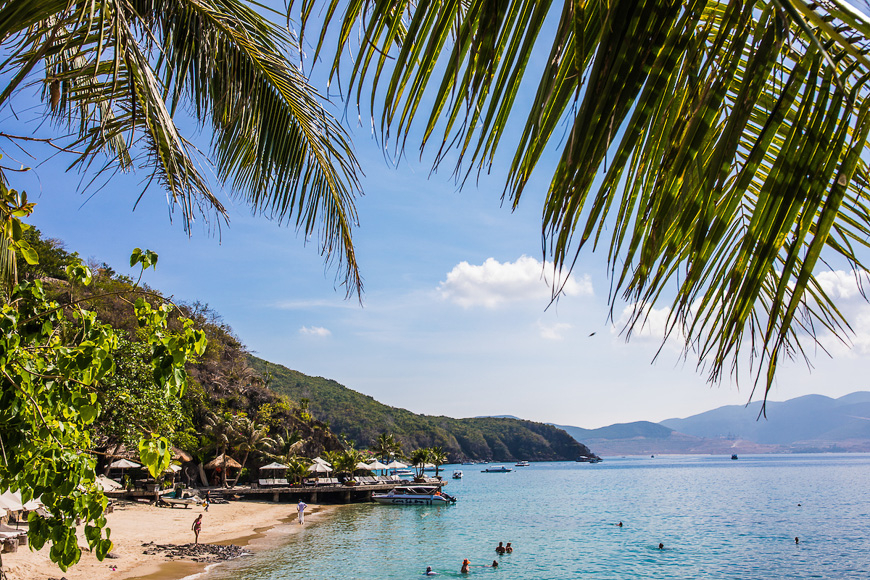 Swimming at Mini Beach in Nha Trang
---
Common Questions about e-Visas
– Can I get an extension on my 30-day e-Visa?
Yes, but this can only be done from within Vietnam.
– Can I enter Vietnam after the entry date on my application?
Your visa is valid from the start to end dates specified. You can enter the country any time within those dates.
– Do I need to queue at the Visa on Arrival counter in Vietnam?
You do not need to queue at Visa on Arrival counters. You can bring your printed e-Visa and passport directly to the immigration counter.
Source:https://vietnam.travel/plan-your-trip/official-vietnam-evisa-application