In the days leading up to Tet, the bronze-burning profession is busy in the season. This is a seasonal job, helping people earn a high income during Tet.
These days, the people who work polishing bronze urns in Da Nang are busy with work each year, working only a few days during Tet.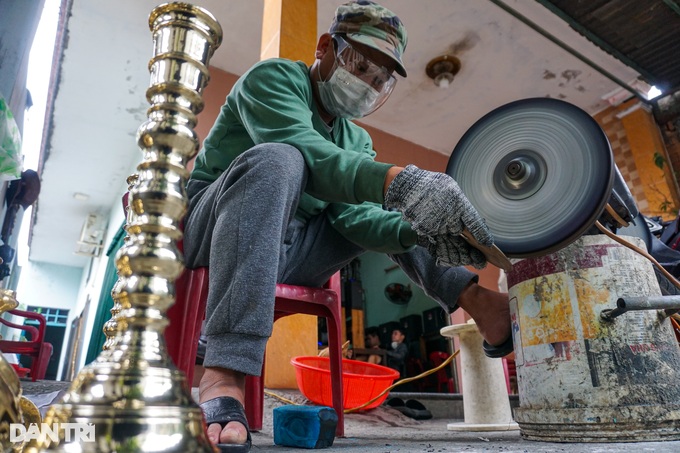 At the beginning of the lunar month, Mr. Phung Van Phong (41 years old, living in the Cam Le district) again prepared his tools to strike the bronze. Carefully polishing the newly received urn from a guest, Mr. Phong said that local people have long kept the custom of renewing the bronze urn on the ancestral altar every Tet holiday.
After a year of use, copper urns will turn dark, less bright, and less beautiful, so Tet is the best time to renew this heirloom.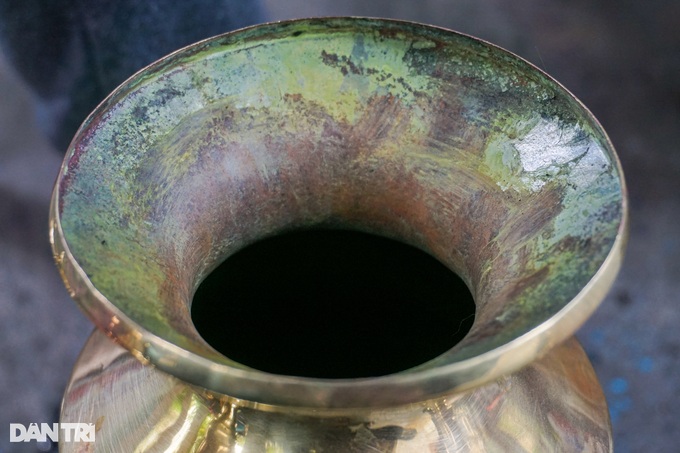 Polishing copper urns is not difficult, but requires skilled workers, familiar hands because just a little negligence can damage the whole set.
"No one hands over a bronze urn worth tens of millions of dong, dating from the time of grandparents in ancient times to strangers, new to the profession. In addition, the profession must have a heart and hands with "fortune" to bring good luck to people. customers," explained Mr. Phong.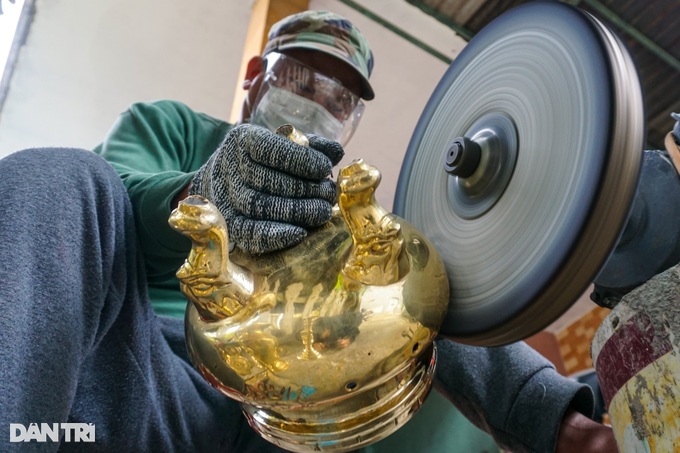 There are hundreds of types of bronze burners, the most difficult ones to handle, according to Phong, are those with complicated details such as dragon and phoenix carving stations and Chinese characters.
When receiving the urn, the worker must look first, look behind and do it carefully, not sketchy, over the speaker, customers are not satisfied, lost termites. Each set depends on the size, the difficulty of polishing, the price ranges from 150,000 to 500,000 VND.($1=24,000 VND)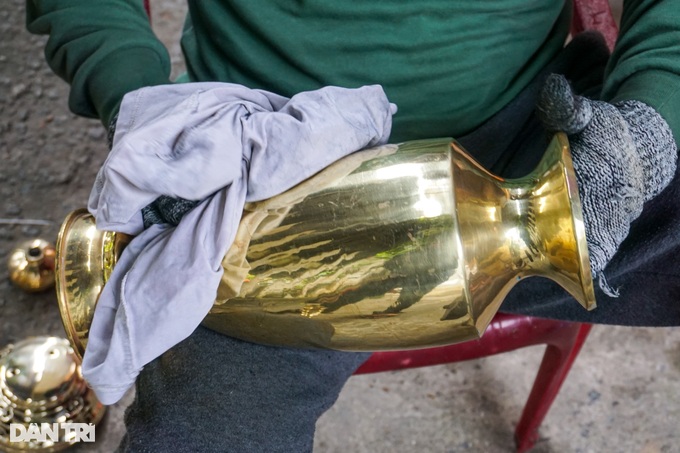 On average, Mr. Phong can make 2-3 sets per day. If he does full capacity, he can earn 300,000-700,000 VND.
"This year is a bit empty, but my matchmakers are also many because I believe in previous jobs, so I continue to come. One Tet season, I can earn nearly 10 million VND. The amount is enough for my family to celebrate Tet. fuller", Mr. Phong confided.
Back to make millions
On a normal day, he works as a "handler", but near Tet, Mr. Nguyen Cong Vinh (55 years old, residing in Hai Chau district) hangs up a board to receive polishing bronze urns to earn extra income.
Vinh's tools are only a motor with a homemade scrubber blade and some other items such as eraser cake, brush. In addition to copper urns, he also received polishing of many other utensils such as lampstands and vases.
"Previously, the polishing of copper urns was done manually, but now it's done by machine, which is faster and brighter," said Vinh.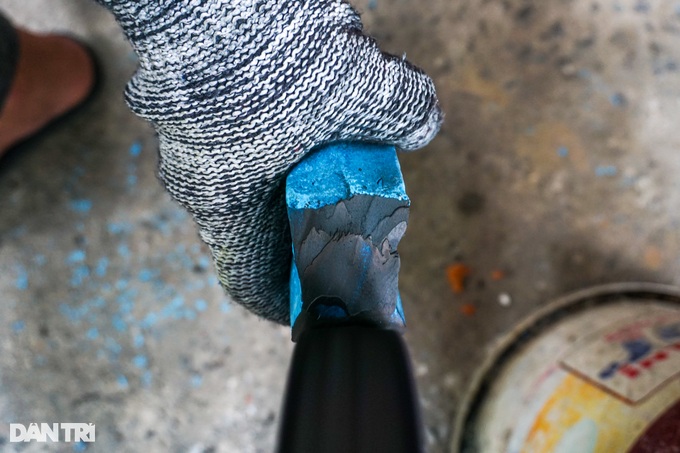 On average, a set of polished bronze urns takes about 2 hours, the price ranges from 150,000 to 400,000 VND (depending on size, difficult or easy). Working hard in the last days of the year, Mr. Vinh also has a few million to buy a tray of rice for Tet.($1=24,000 VND)
In order to have a satisfactory set of urns, in the process of making must be careful and meticulous to clean evenly, glossy, not to drop, deform, scratch the product.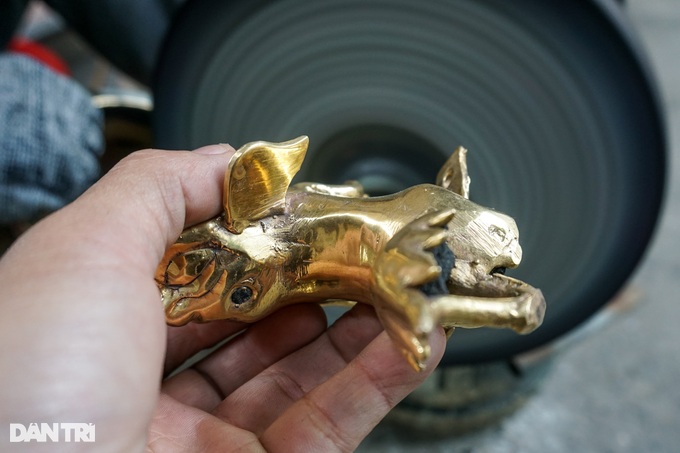 According to Mr. Vinh, doing this job is tiring but very fun. In addition to a significant source of income, the results of the shiny copper urns also bring joy when helping to beautify each family when Tet comes and Spring comes.
According (Dan Tri)