Nho Que River (Ha Giang) has fanciful blue water, winding around the rocky cliffs at the foot of Ma Pi Leng pass, and is a stopover for thousands of domestic and international tourists.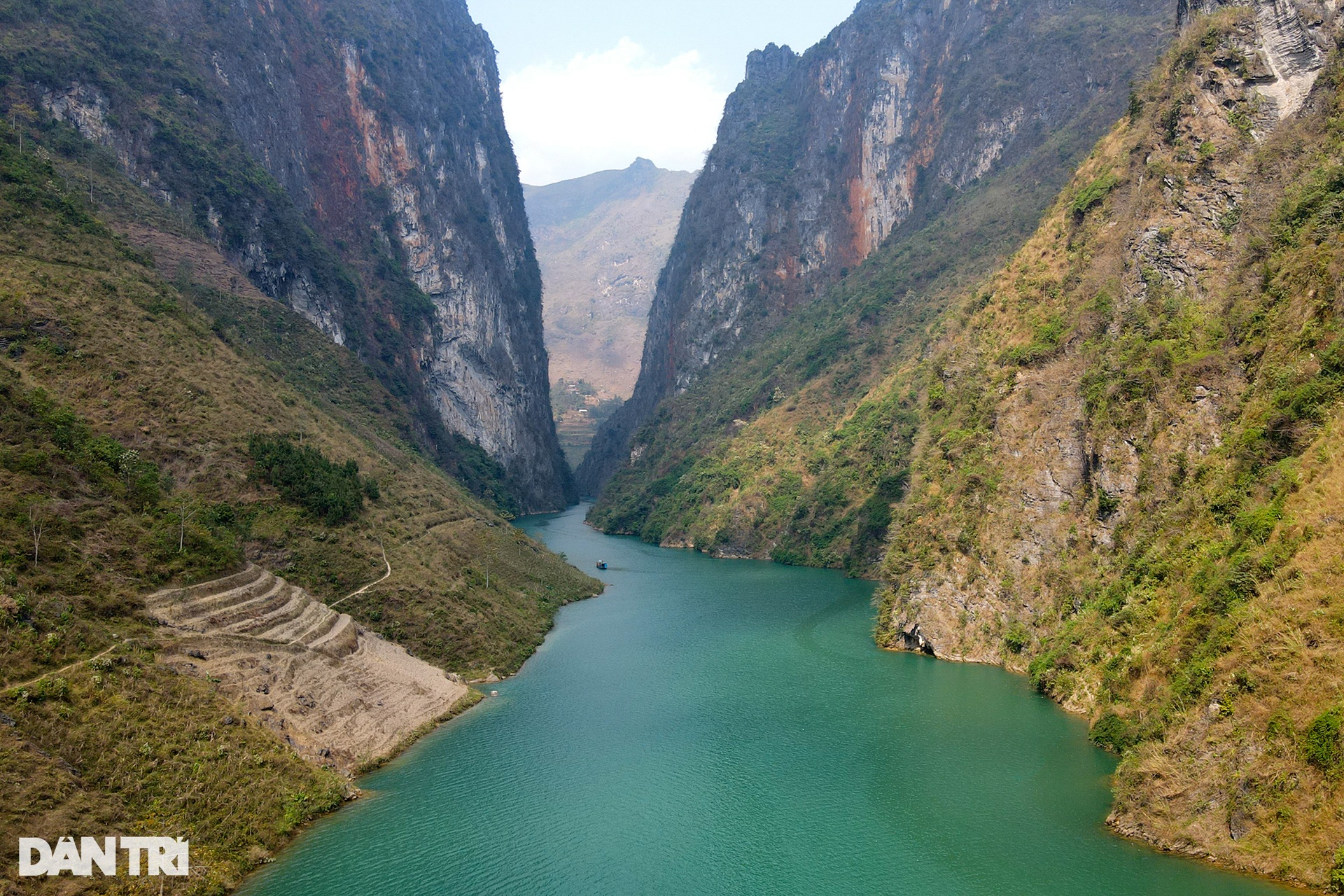 Nho Que River originates in Nghiem Son mountain region of Yunnan province (China), flows into Vietnam and becomes a border river through two communes Lung Cu and Ma Le in Dong Van district (Ha Giang province), then continues Continue in the southeast direction to Cao Bang province and connect to the Gam river.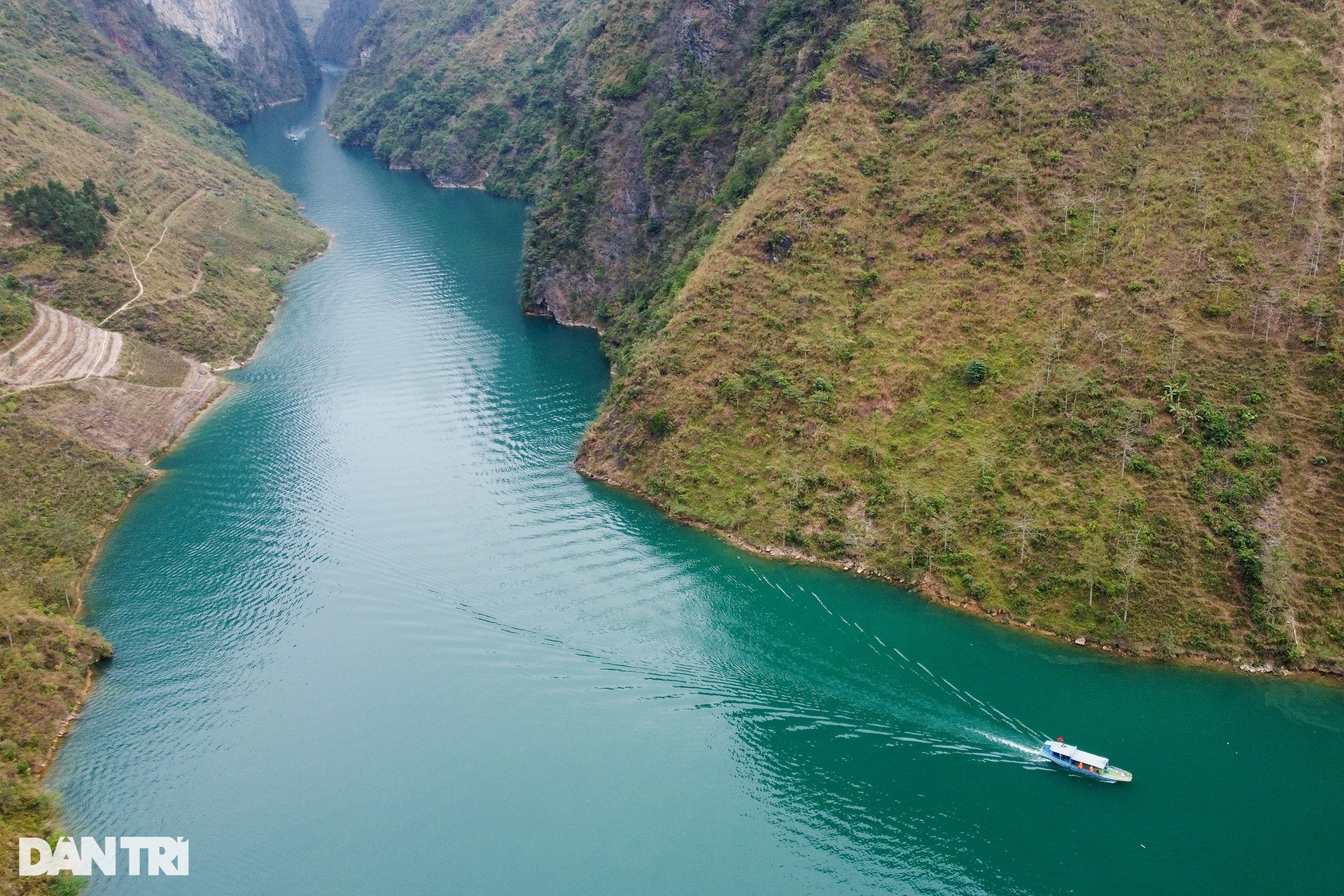 The section of the river flowing in Vietnam is only nearly 50km, but it crosses special terrain areas, creating a majestic landscape such as Tu San Canyon – the deepest river canyon in Southeast Asia.
Tu San alley has a steep cliff height of up to 700-800m, with a length of 1.7km and a depth of 700-900m.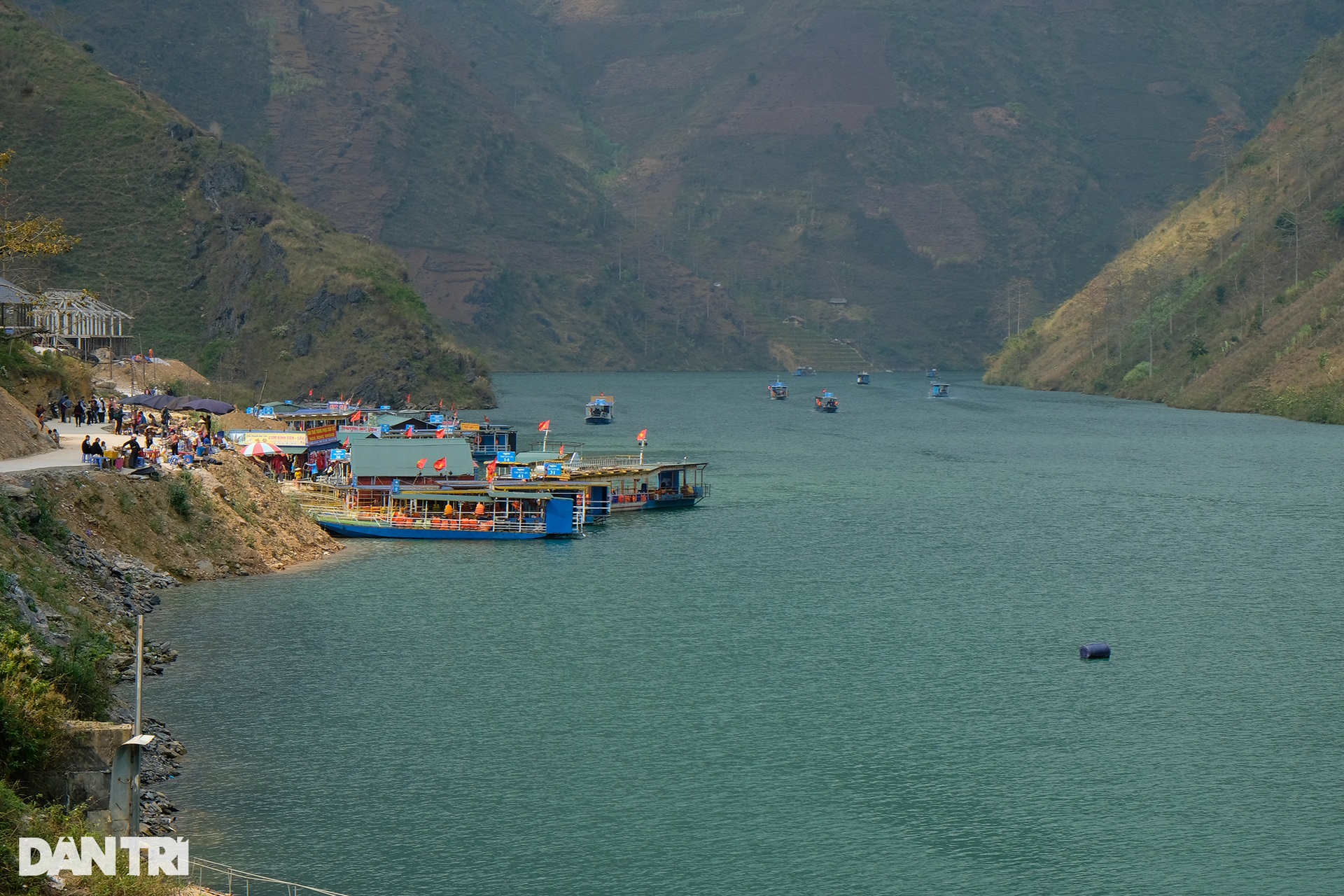 To reach Tu San alley, visitors have to take a boat or canoe service about 20 minutes upstream of Nho Que with a ticket price of 120,000 VND/person.($1=24,000 VND)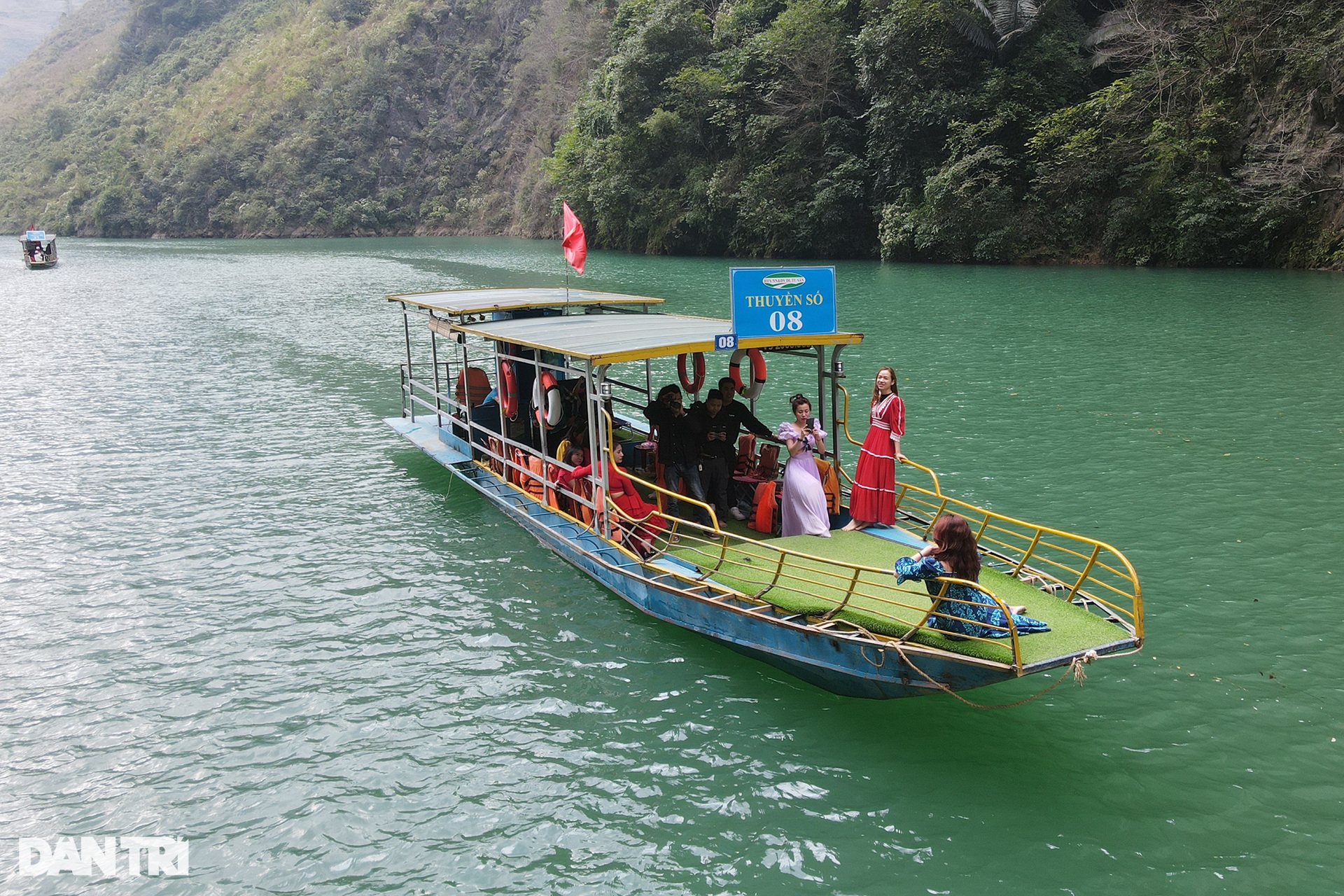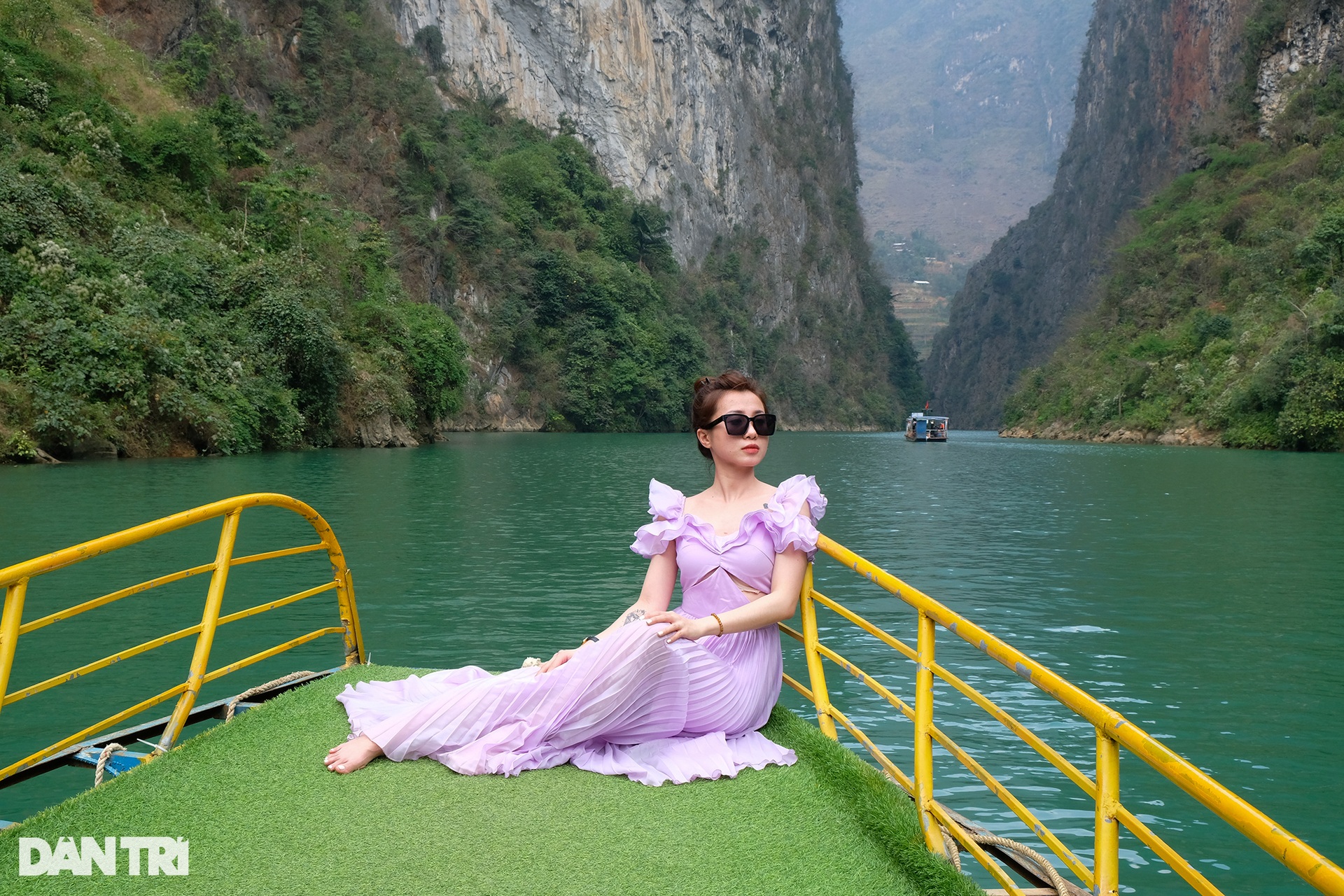 In the early days of Spring, a lot of young people have crossed hundreds of kilometers of winding mountain passes, bends … come here to visit, take souvenir photos on the blue water of Nho Que River.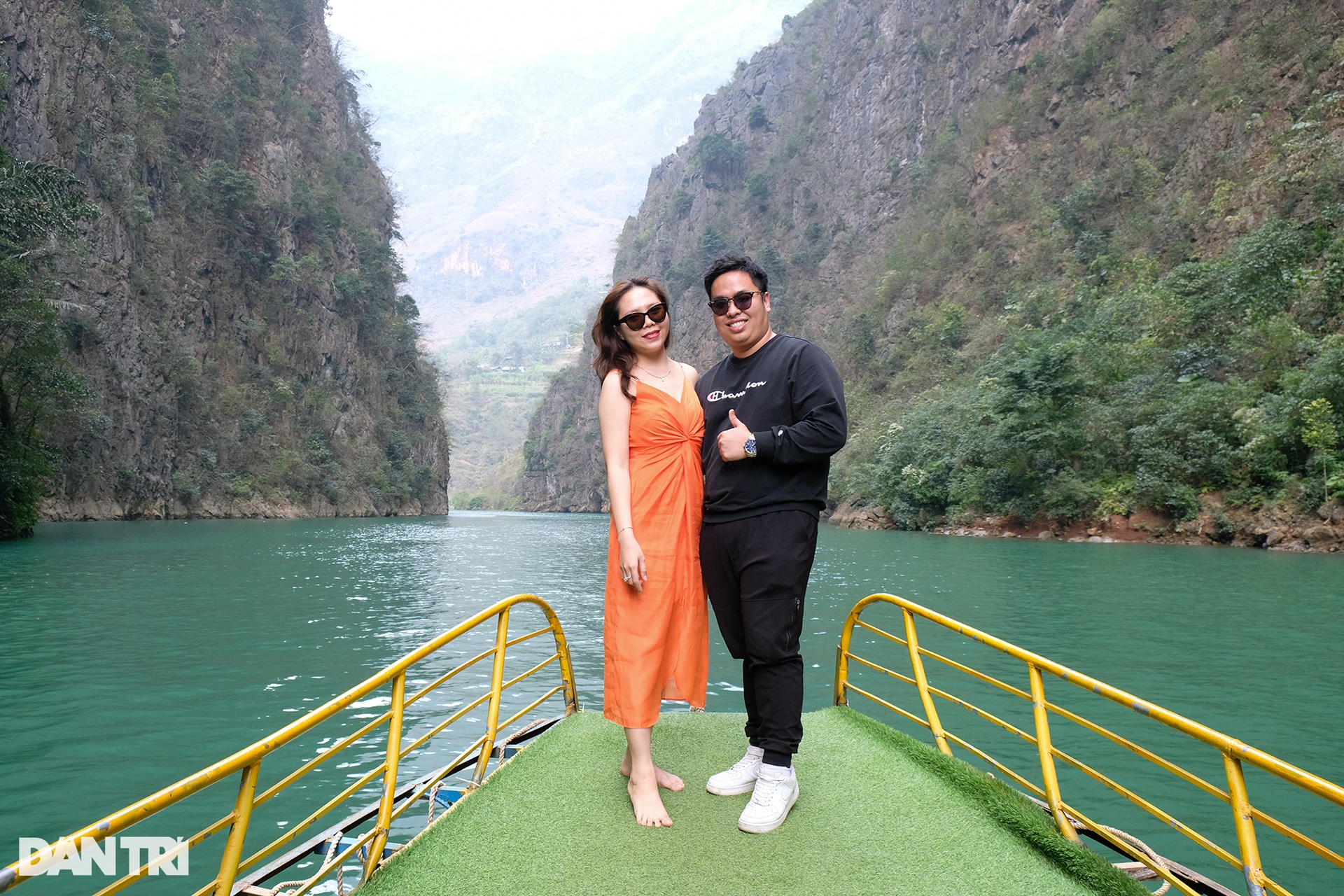 Sharing with reporters, Nguyen Thi Hong Nhung (a tourist from Ho Chi Minh City) said: "This is the first time I and my friends have set foot in Ha Giang, the scenery here is very wild, majestic and beautiful. I don't know how to describe the beauty of the Nho Que river with my own eyes. I will arrange work so that I can travel here many more times . "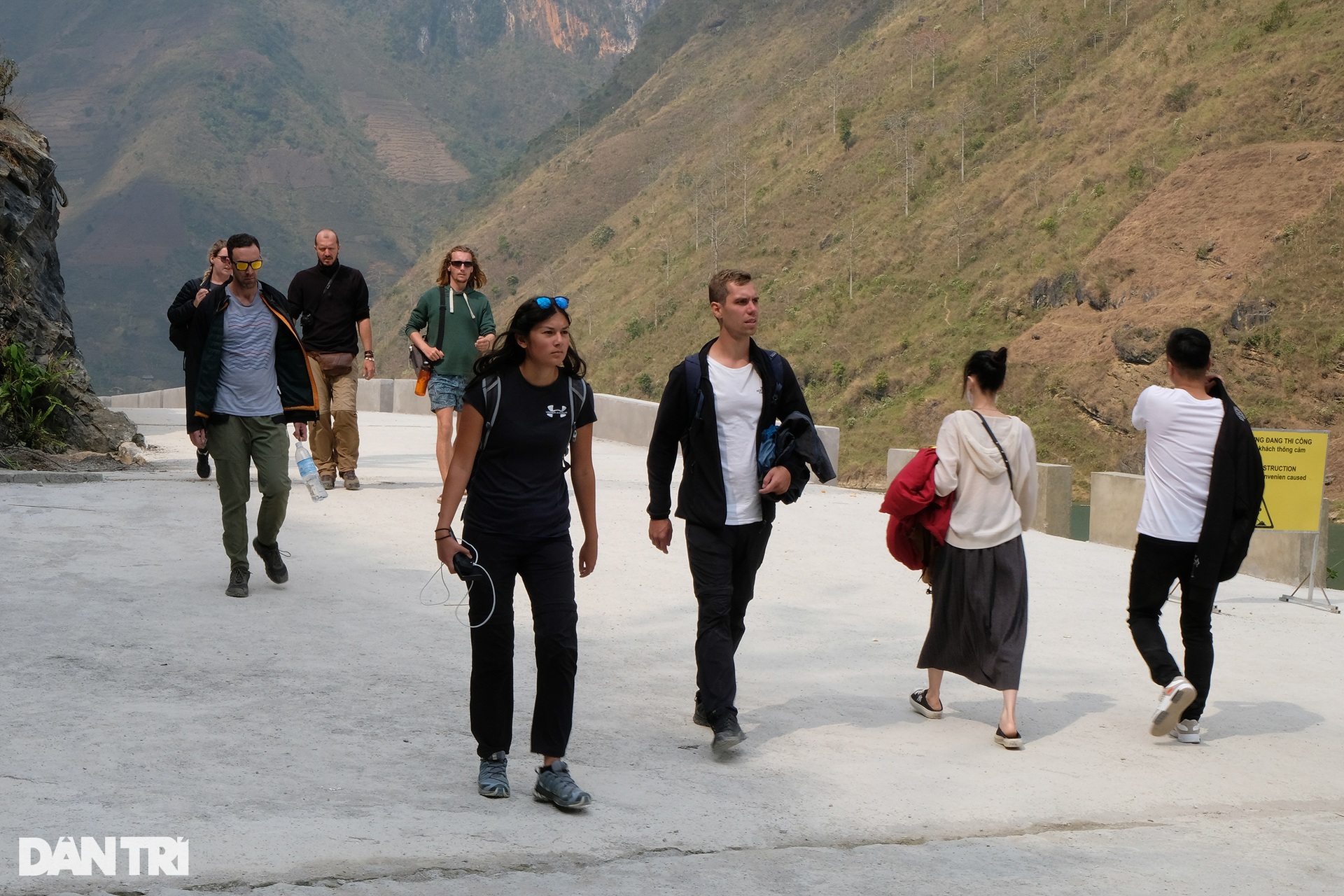 As noted, many foreign tourists have also set foot here to explore and experience sailing on the blue river.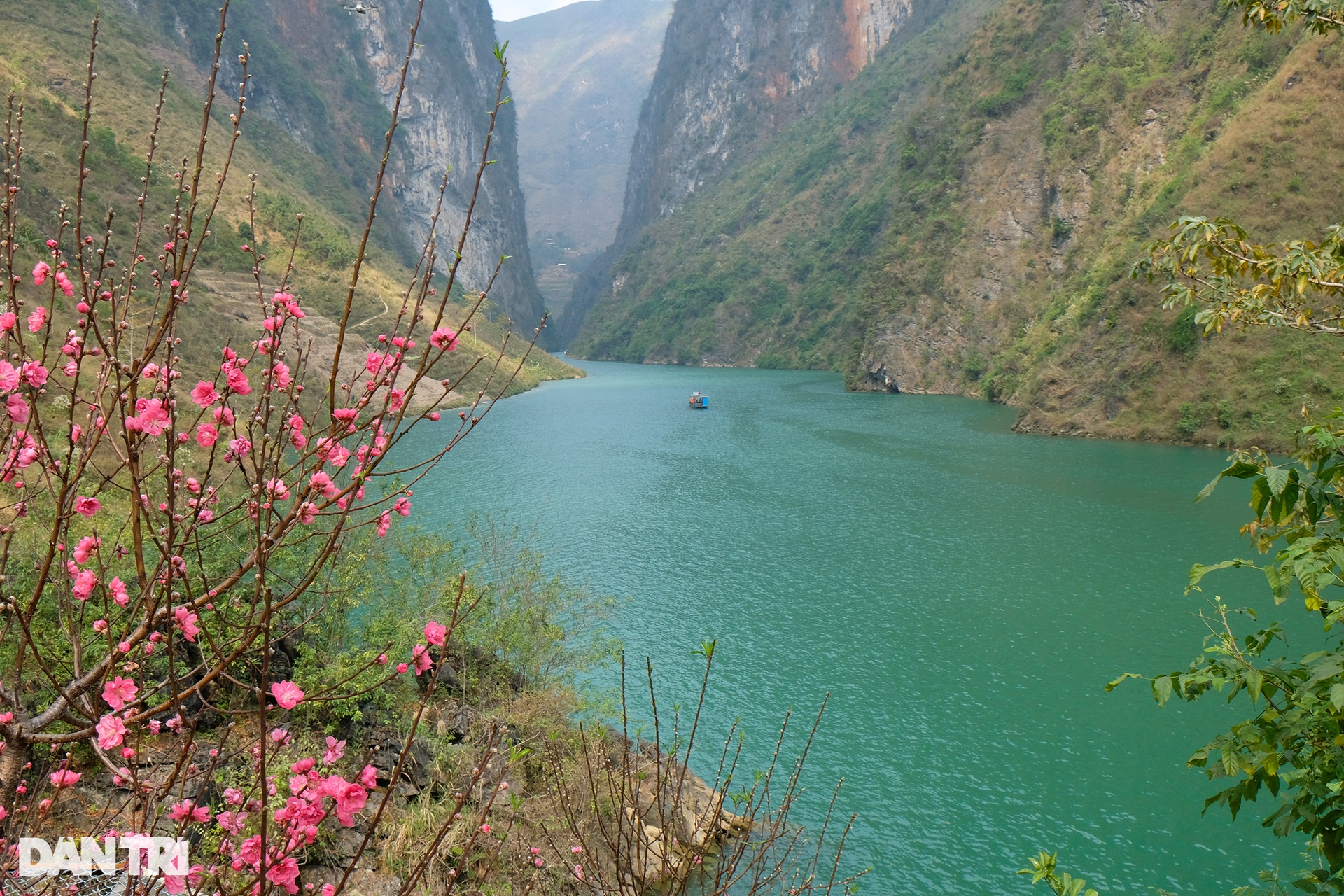 In 2009, the Ministry of Culture, Sports and Tourism classified this area as a Scenic Landscape Relic of Vietnam, Nho Que River was honored as one of the unique tectonic valleys of Vietnam.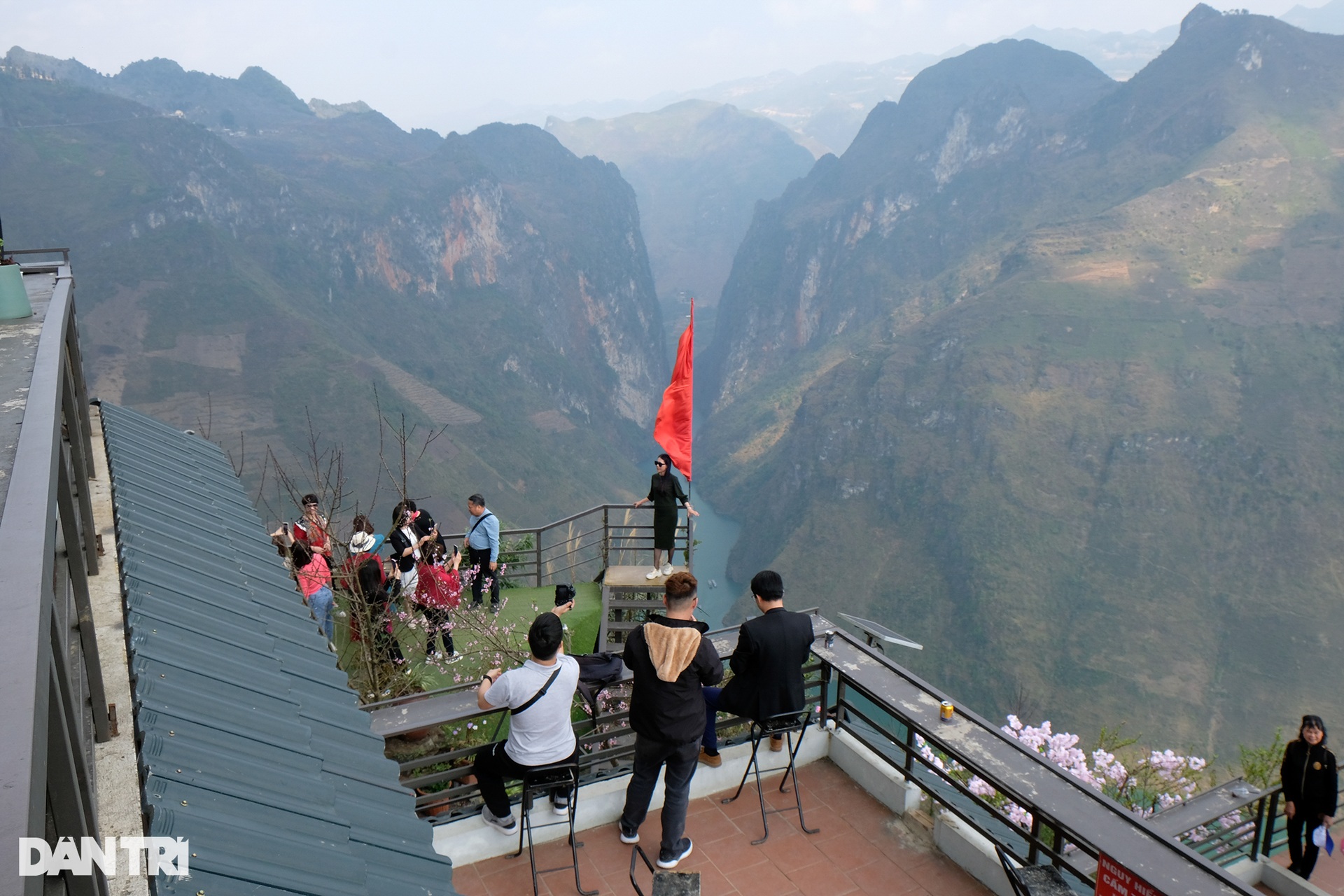 From the place on the top of Ma Pi Leng pass, you can fully see the majestic rocky peaks with the blue and poetic Nho Que river below.
It is known that on the occasion of the Lunar New Year of the Rabbit in 2023, the highland province of Ha Giang welcomes nearly 90,000 domestic and foreign tourists to visit and take a Tet holiday at tourist sites and attractions. This is the year Ha Giang province welcomes the highest number of tourists traveling to Spring during the Lunar New Year holidays.
At famous tourist sites and attractions on Dong Van Karst Plateau Global Geopark such as: Lung Cu flagpole, Ma Pi Leng pass, Sung La valley, Vuong family mansion, Nho Que river, Dong ancient town Van is constantly overloaded by the number of visitors and means of transport to visit and take pictures
According (Dan Tri)