Thousands of tourists have checked in, watched the yellow wild sunflowers, and experienced paragliding over the Chu Dang Ya crater within the framework of the "Weekend of wild sunflowers – Chu Dang Ya volcano".
Wild sunflower season is always an attraction for those who love nature and plants. Traveling in the wild sunflower season always leaves travelers with memorable moments and beautiful photos.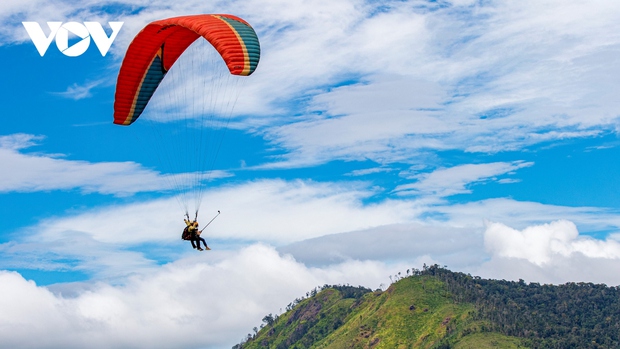 The highlight of this annual flower festival event is the paragliding activity from the top of the volcano with the theme "Flying on the great colors".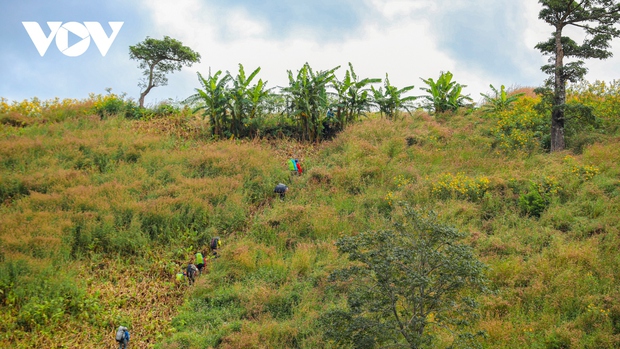 Nearly 50 paragliding pilots of paragliding clubs in Ho Chi Minh City, Hanoi, Nha Trang and Son Tra (Da Nang City), participated in this year's festival. The organizers arrange a number of motorized and non-motorized twin parachutes to serve guests wishing to experience the view of the Chu Dang Ya volcano from above.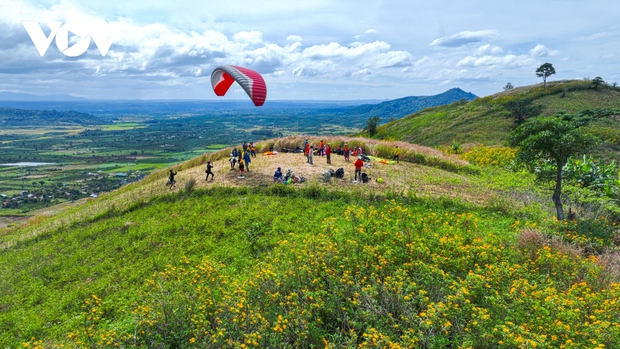 Tourists who love to explore and experience can also try to conquer the top of Chu Dang Ya volcano and then ecstatic with the feeling of conquering themselves when reaching the top of Chu Nam.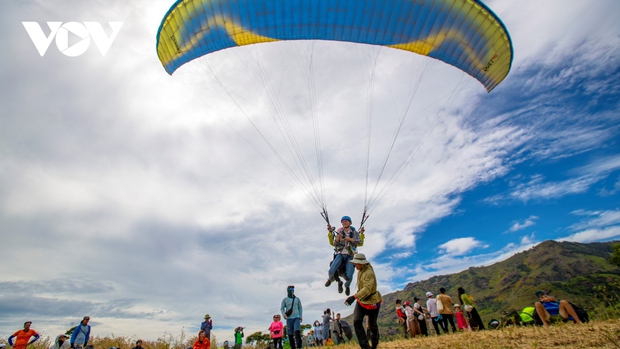 The price of a single flight (without the engine) is 1.2 million VND, including insurance for guests and a shuttle bus from the foot of Chu Dang Ya mountain to the flight location.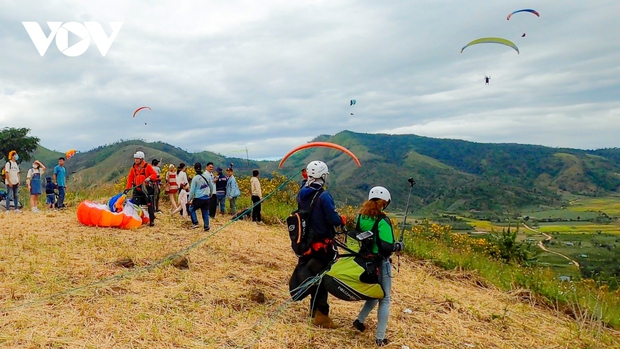 Pilots check safety before deciding to take off.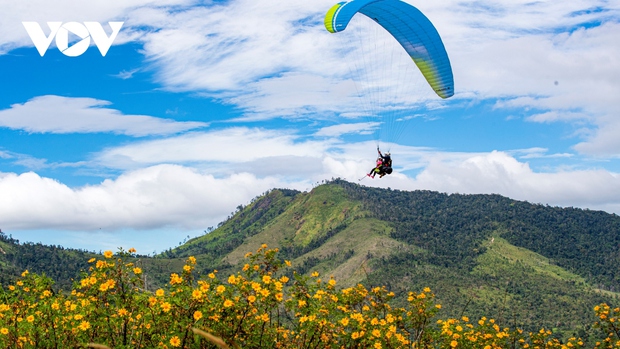 Pilots flying with guests are licensed by the General Department of Sports.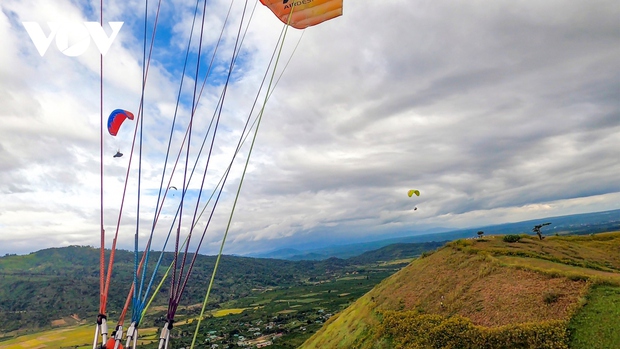 Chu Dang Ya volcano is about 500 m high, located in la Gri village, Chu Dang Ya commune, Chu Pah district, about 30 km northeast of Pleiku mountain town, Gia Lai.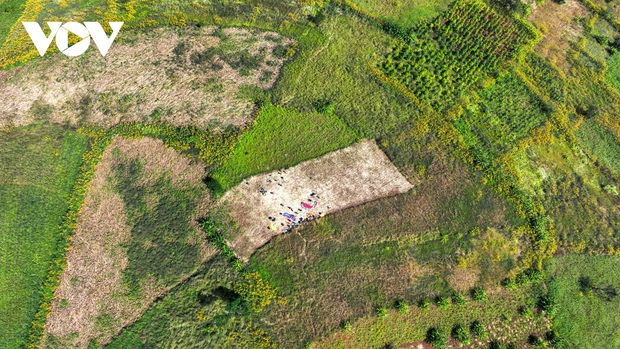 The volcano has ceased to function and is a tourist attraction of Gia Lai province. In the language of the J'rai people, Chu Dang Ya means "tough ginger".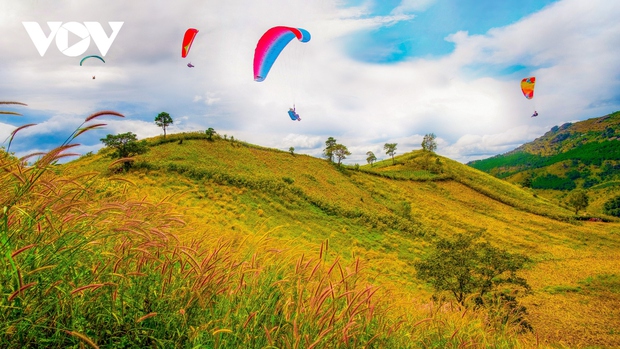 This is an ancient volcano (protruding above the ground) that was active in the Central Highlands millions of years ago.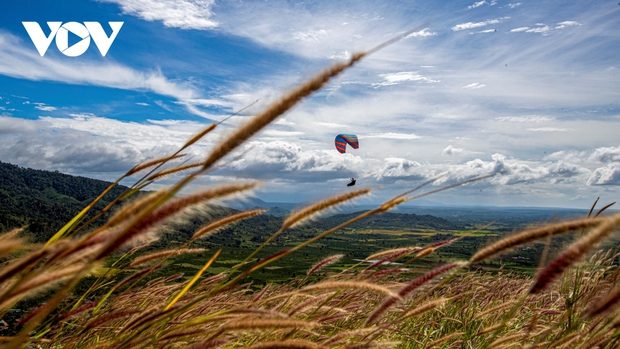 This season, the plateau is full of wild sunflowers, reeds, white chrysanthemums…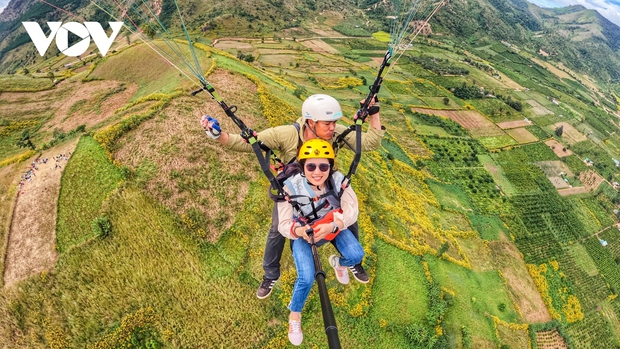 Chu Dang Ya Volcano is one of the 10 most attractive destinations in Gia Lai province voted by Vietnam Record Organization Vietking, in the top 10 most beautiful craters in the world voted by British Magazine in 2018. (Minh Trang, a girl from An Khe town was excited when she first experienced flying above the volcanic pavilion in her hometown of Gia Lai)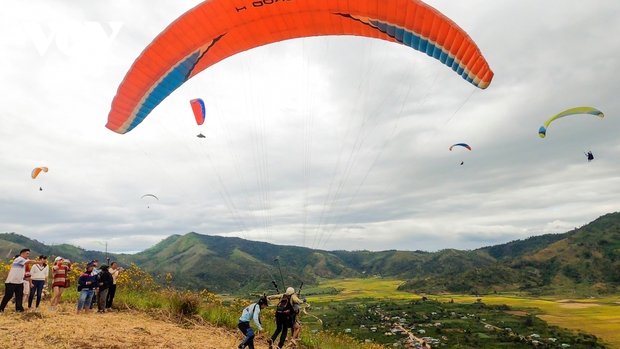 A family of pilots together experience watching the Chu Dang Ya volcano.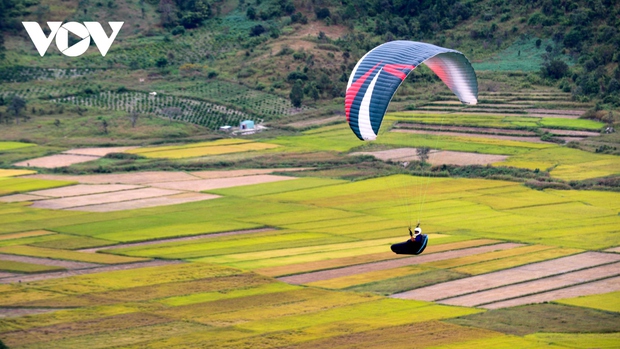 This year, Wildflower Week – Chu Dang Ya volcano takes place from 11 to 17 November, with the focus being from 11 to 13 November at a communal house in Ia Gri village, Chu Dang Ya commune and some places in Hanoi. Nghia Hung commune, Chu Pah district.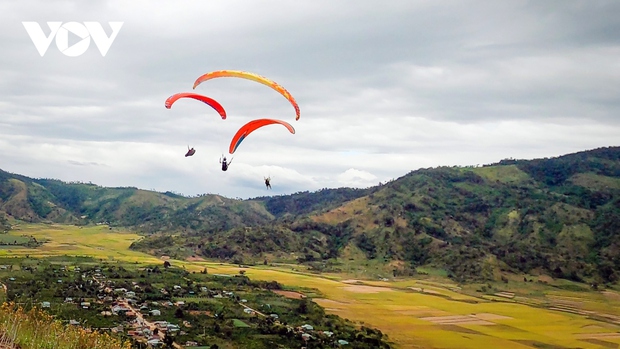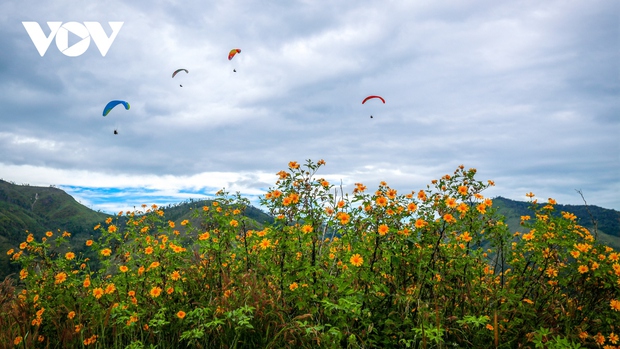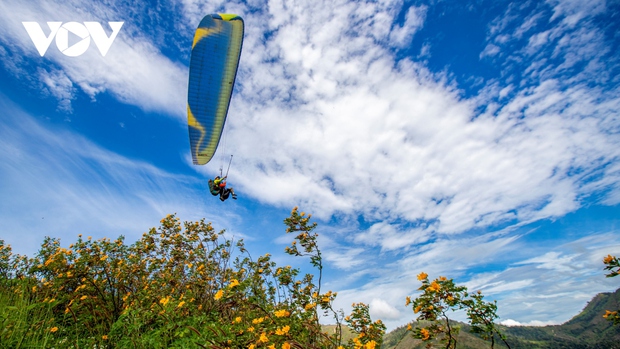 A major cultural and tourism event of Gia Lai province. Attracting 100,000 visitors to visit, explore, experience climbing, paragliding, and watching wild sunflowers.
Photo: Internet (vinlove.net)