Dien Bien tourism is one of the most interesting destinations. However, traveling here you will need to have experience in Dien Bien tourism to not waste time and be able to play comfortably. So let's join Justfly to record the following experiences right away.
1. Which season should you travel to Dien Bien?
Many people are asking the question that if traveling to Dien Bien, what season is the most beautiful? According to Dien Bien tourism experience, you can choose any season. Each season has its own characteristics, it has its own interesting things for you to explore.
However, nowadays, tourists will often choose the positive March time when traveling in this land. The reason is because in March there will be wonderful blooming flowers throughout the forest. In addition, there are cherry blossoms blooming, you can also feel free to check in and visit here.
If you do not choose to travel in March, you can choose December to watch the yellow wildflowers, creating a very impressive sight. Or you can also choose on the day of Dien Bien Phu 7/5 with a bustling and joyful atmosphere. Or you can also choose to travel in the summer with golden rice fields that bring a feeling of peace and comfort.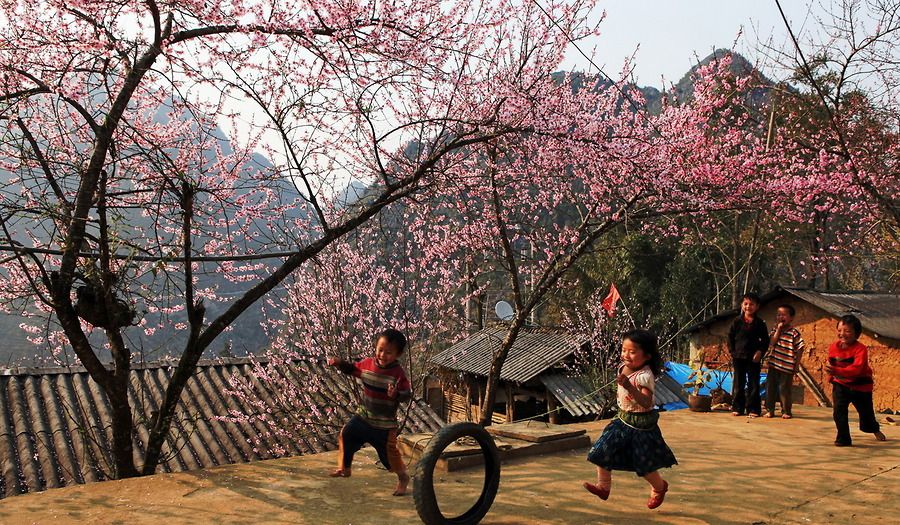 2. Transportation to Dien Bien
Currently, you can choose a means of plane to move to Dien Bien. And each day there will be about 2 trips for you to choose. Ticket price will be 900k / person and travel takes about 1 hour.
Transportation by passenger car
Traveling by bus or plane, you will not need to worry about the way to Dien Bien because the driver is already worried. All you have to do is book a ticket and get on the bus. If you choose to travel by bus, you just need to go to Giap Bat bus station or My Dinh bus station in Hanoi to get you an instant ride to Dien Bien. The fare of each trip will range from 300 – 375k / one way.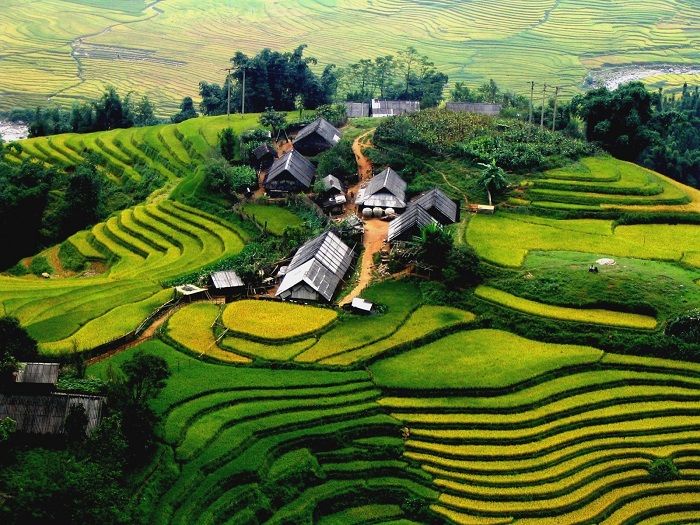 In addition to two ways to travel by plane and bus to Dien Bien, there are also many people who choose to go by car or motorbike by themselves. According to Dien Bien tourism experience, this is how people often do. Traveling to Dien Bien you will find extremely wonderful things. You will be visited, stopping wherever you want if you see beautiful scenery. However, this way will force you to remember the way to Dien Bien to avoid getting lost. The road to Dien Bien will include: Moving from NH6 to Son La then through Pha Din pass, next will come Tuan Giao and then will continue to Highway 279, just move along NH 279 to reach Dien Bien.
According to Dien Bien tourism experience, if you choose to travel by two means of passenger car or plane, people can only catch a motorbike taxi or rent a travel taxi. Since there is almost no motorbike rental service in Dien Bien, it will be a bit inconvenient for you.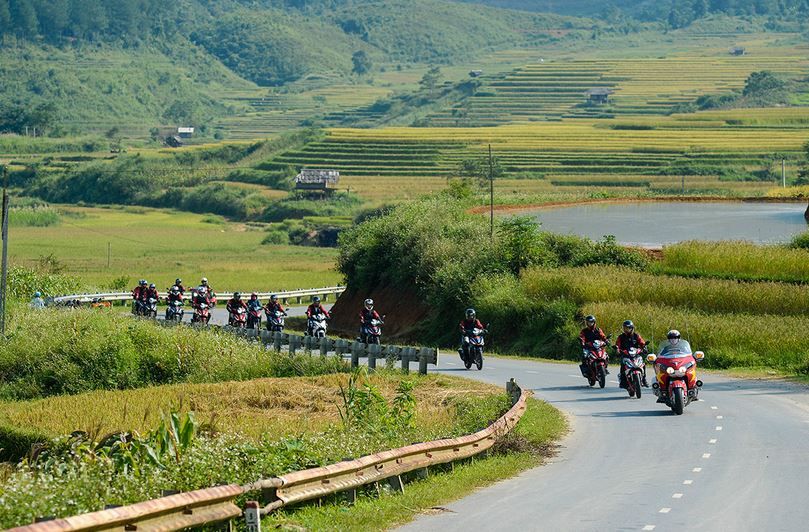 3. Where to stay in Dien Bien?
There will be 2 options for you to choose from when traveling to Dien Bien. Specifically, you can choose to stay at hotels if you can afford it, otherwise, choose budget motels to save travel costs for yourself.
If you choose a hotel to rest, you can choose one of the famous Dien Bien hotels with very reasonable prices such as: Muong Thanh Dien Bien Phu Hotel, Him Lam Hotel, Phuong Nam Hotel, A1 Hotel … If you choose a hostel, depending on the location you go to, consider and choose a motel that you feel it is reasonable in terms of price and room.
4. Nice place to visit in Dien Bien?
Victory Museum Dien Bien Phu
The historic Dien Bien Phu Victory Museum was inaugurated on 5/5/2014 in Dien Bien Phu city, is a key project to celebrate the 60th anniversary of the historic Dien Bien Phu victory (May 7, 1954 – 7 / 5/2014). This place is designed in the form of a conical cone, the decoration around the project is shaped like a camouflage net of the hat of Ho's army. Visitors will see a lot of artifacts preserved from the war against the French, pictures and statues simulating the anti-French war.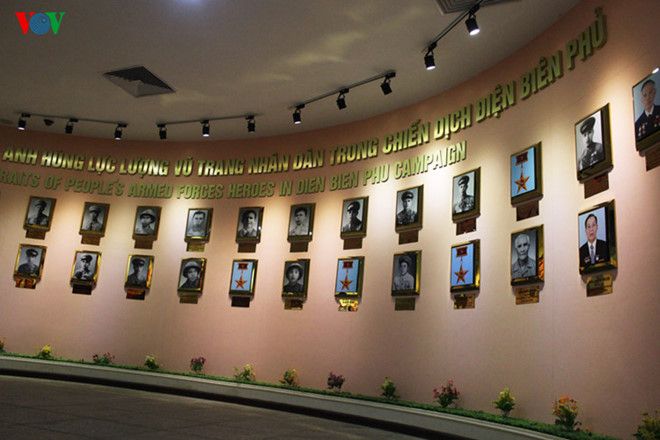 Visit the landmark A1 hill
This was one of the most important bases when our people fought against the French colonialism. Here, visitors in addition to activities visiting the relic of Hill A1 also experience a number of practical activities such as: "soldier meal" – visitors are organized to cook rice on Hoang Cam kitchen; pushing cargo bicycles; take pictures with soldiers and citizens … In addition, depending on the time, visitors can also interact with Dien Bien veterans – those who participated in the Dien Bien Phu campaign.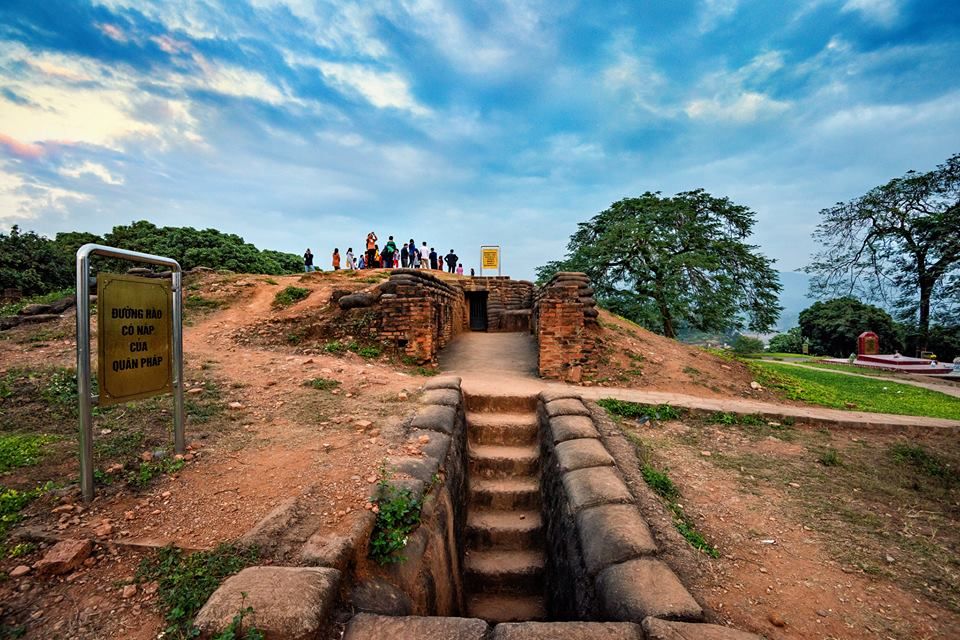 Muong Thanh field
Looking down from above, Muong Thanh field running along the bank of Nam Rom river spread out like a flower petal embracing historical relics of the battle. Either way, when you come to Muong Thanh, you will be surprised by the beautiful natural landscape and rich beauty when this place glows a vast yellow color.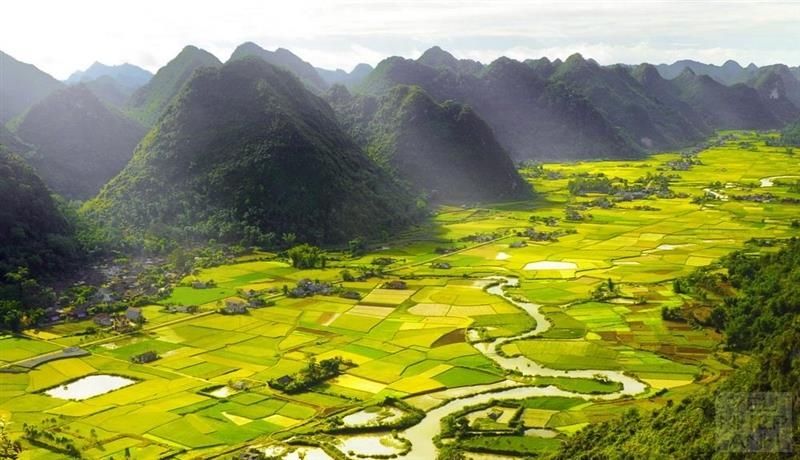 Visiting Pa Khoang Lake
Pa Khoang lake has a green color, gentle and quiet, reflecting the majestic mountains in the lake bed. Coming to the lake on hot summer days, visitors will feel the cool air from below the lake surface. Many people often choose this place to camp, have fun with their family on weekends.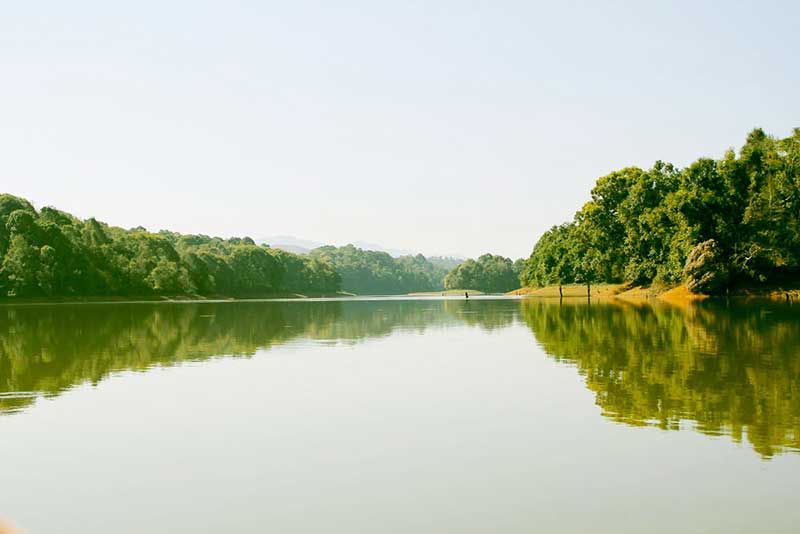 Visiting Pa Thom Cave
About 30 km from the city center, Pa Thom cave is located in the middle of the mountain, famous for being a beautiful cave, called "cave of many flower fairies" by local people, with legends and legends of love. couple. The cave has 9 large and small arches, with many stalactites with vivid shapes and magical colors. From the cave entrance, overlooking the distance, visitors will admire the wild natural landscape, enjoy the fresh and quiet air. The cave was recognized as a national-level monument in 2009.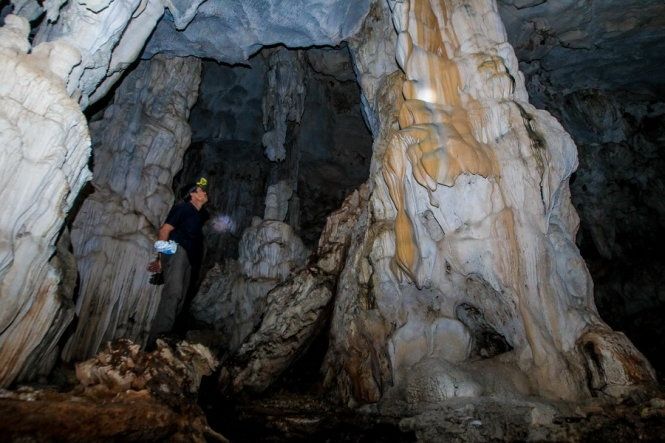 In addition to the fun and sightseeing places, people can enjoy more specialties here such as bananas, deep and deep wine, sticky sticky rice, diagonal, green cabbage rolls, buffalo meat kitchen guard, pa pinh tap, bitter bamboo shoots …
The above are the travel experiences that we have when coming to this land. Hope these experiences will be useful to everyone when traveling in this land.