Man Thai Beach is located on Hoang Sa Road, Son Tra district, Da Nang city. The bustling scene at dawn is one of the beauties that attracts people and tourists to this beach.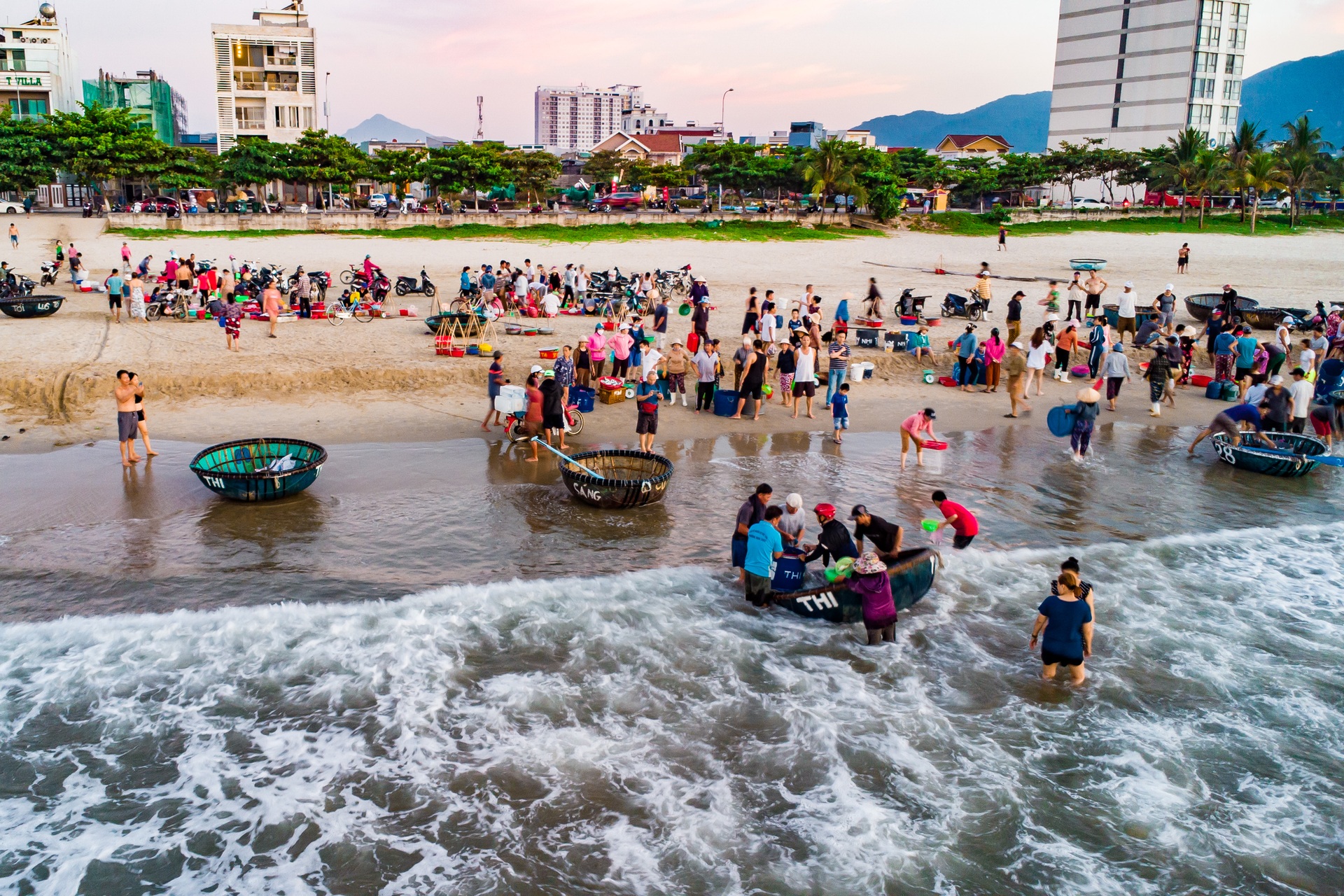 When coming to Man Thai beach, in addition to watching the beautiful sunrise, visitors can also participate in many sports and swimming activities .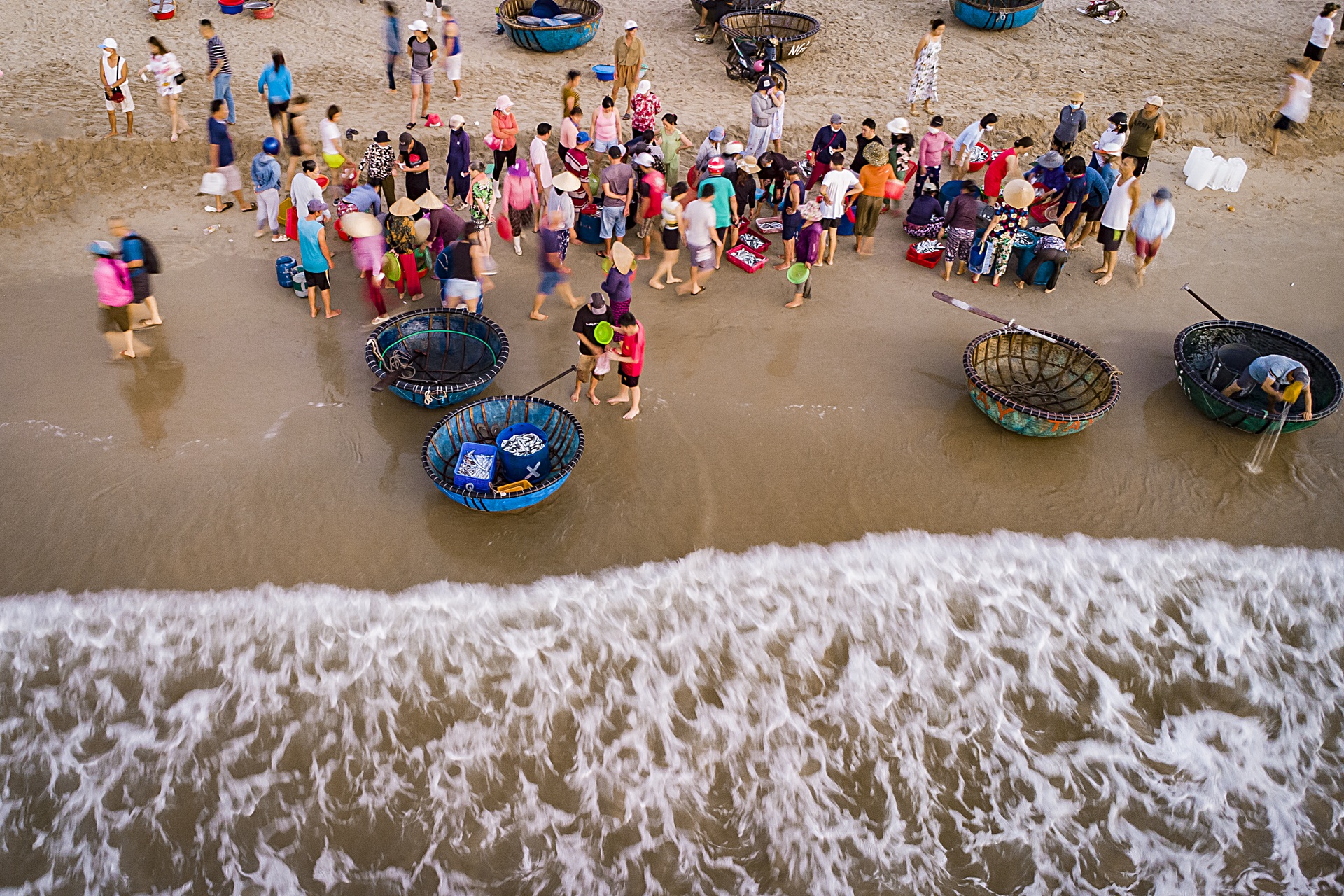 The traditional features of the Man Thai seafood market on the beach bring an interesting feeling to residents and tourists.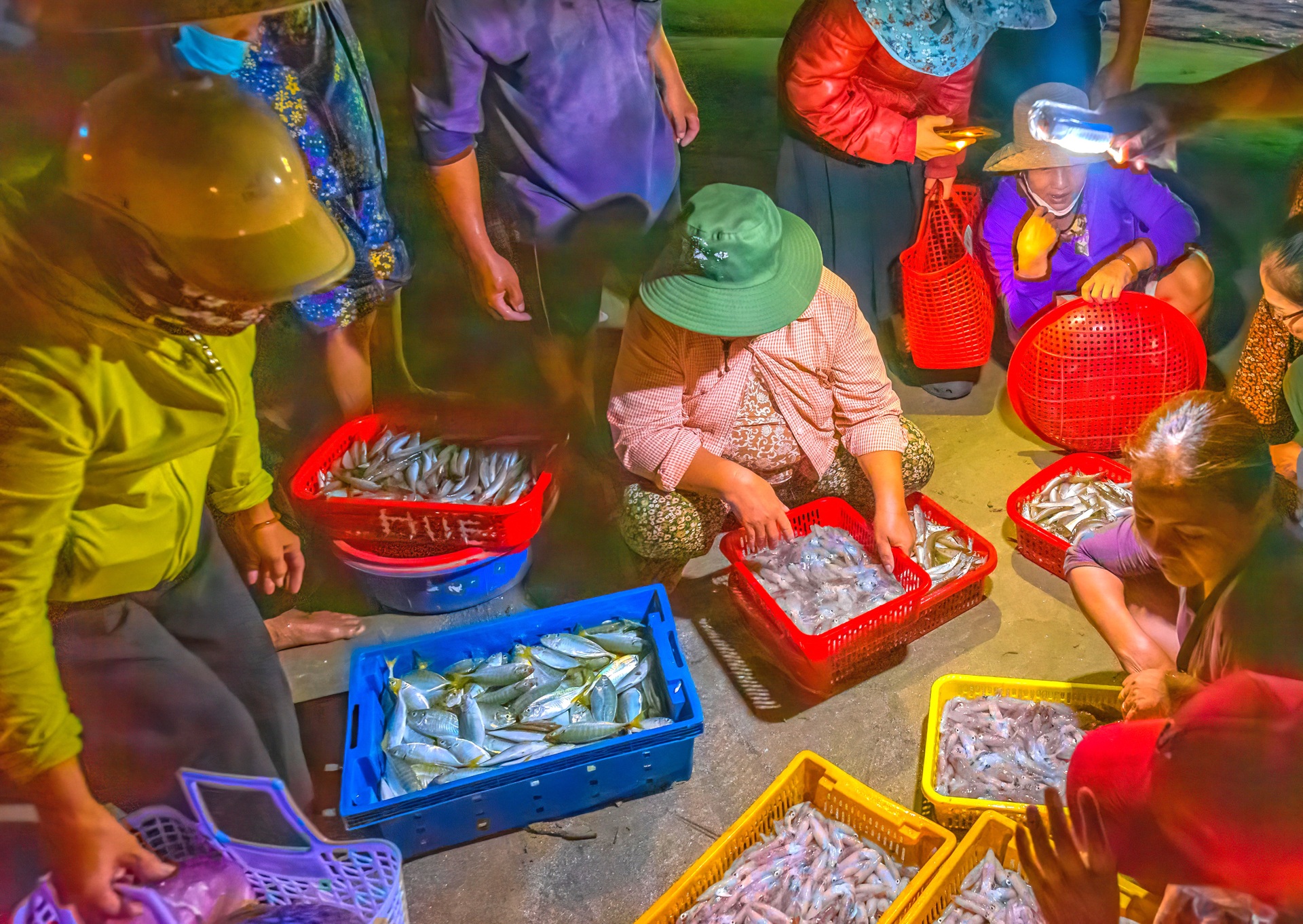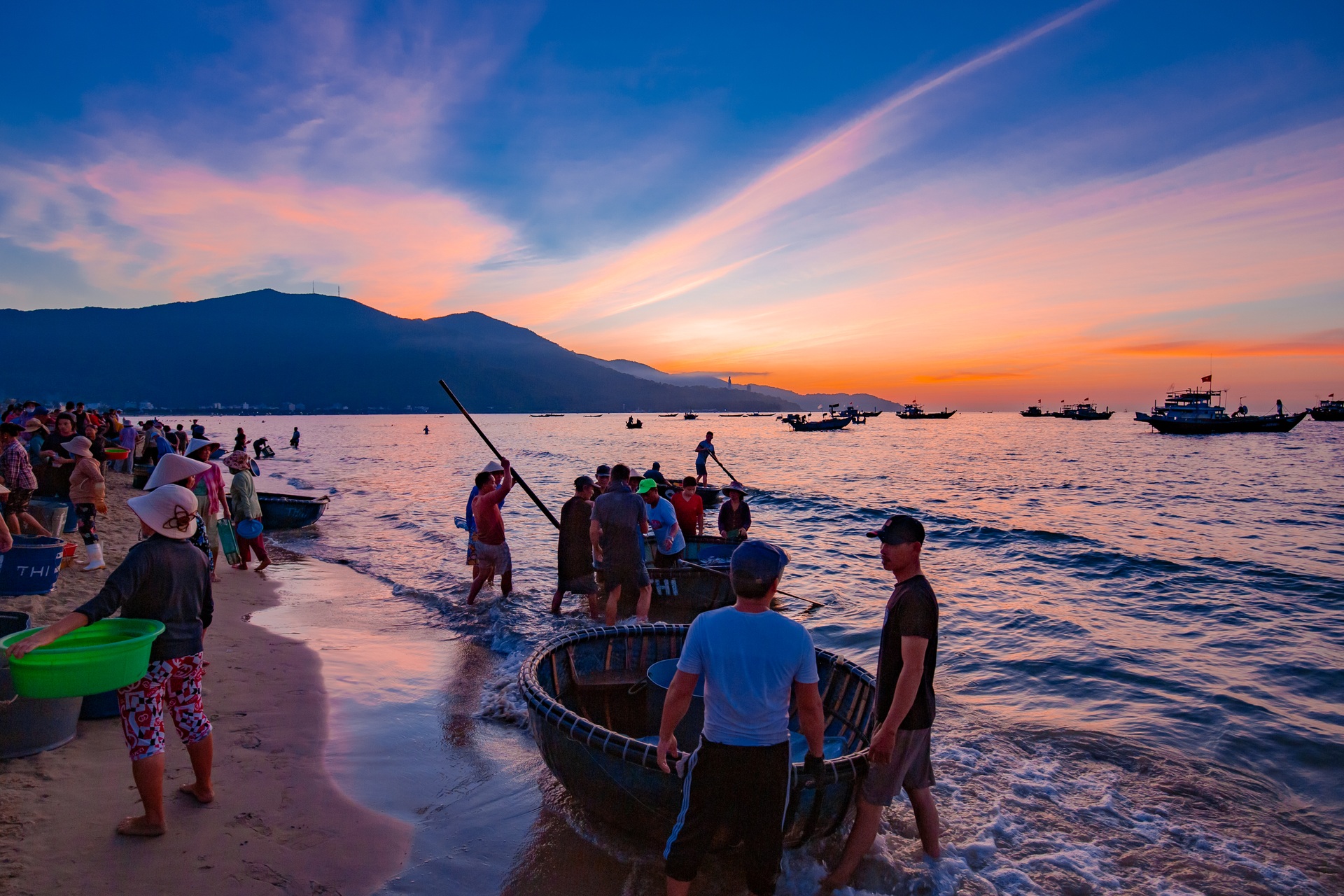 Many types of fresh seafood after a night of fishing are brought by boats and sold right on the beach. To bring seafood from fishing boats to shore, fishermen move in small baskets.
As the sun rises, the fish market on the beach gradually dwindles.
Seafood after a night of fishing is quickly brought to the beach to be sold to residents and tourists.
A peaceful moment on Man Thai beach in the sunrise, smooth sand and ocean waves.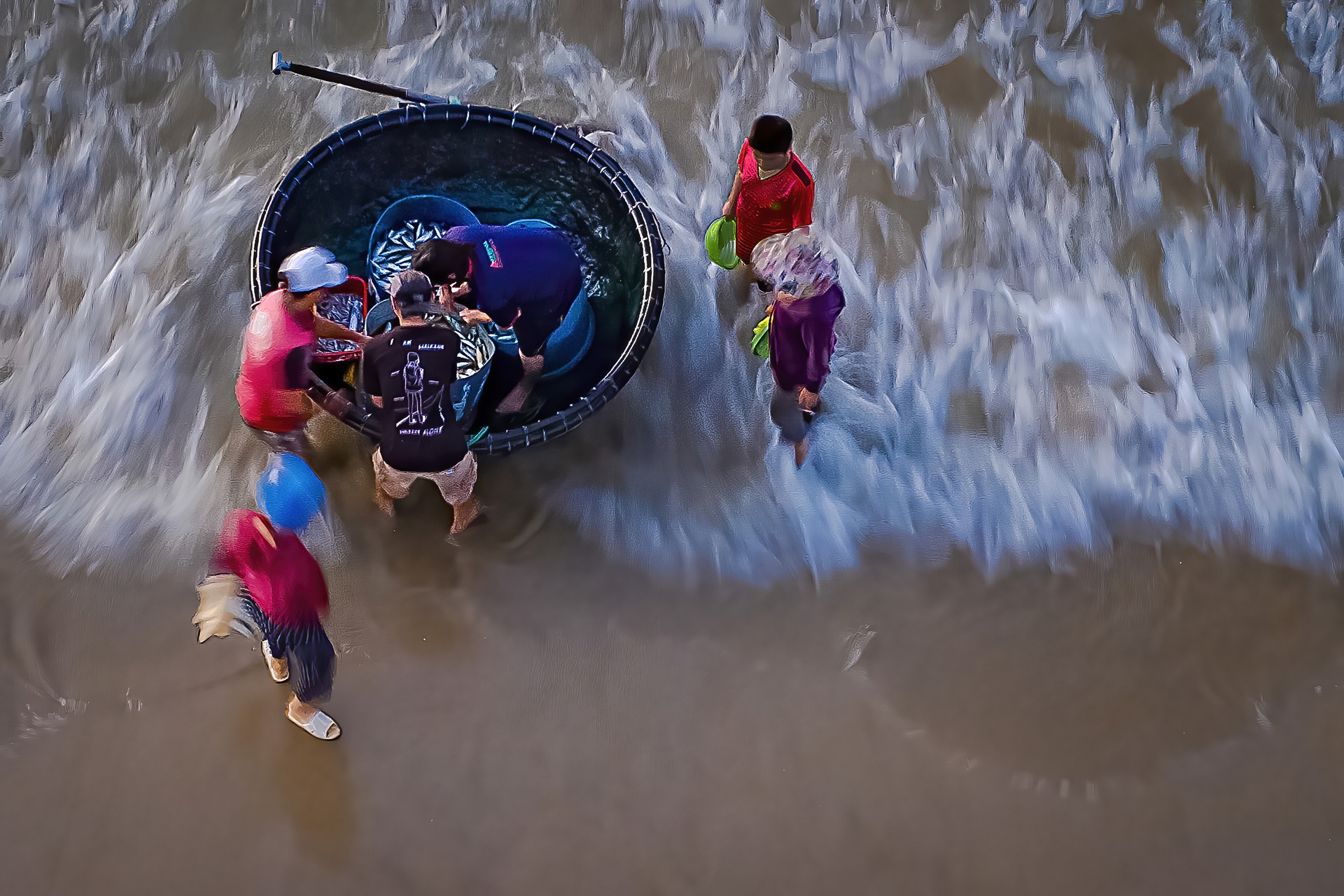 Small baskets filled with seafood were brought to shore one by one, fishermen were excited after a trip full of fish and shrimp.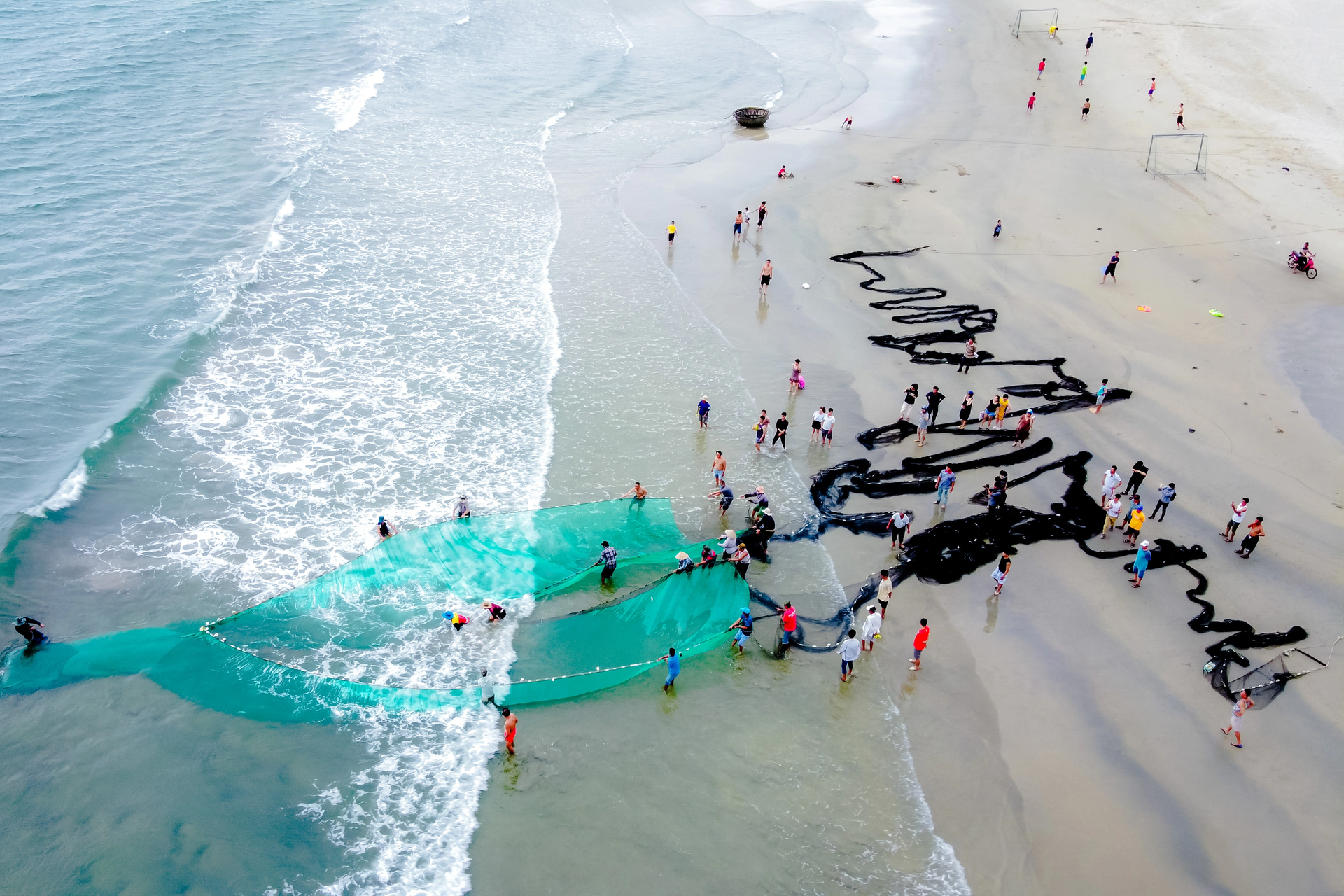 When coming here, tourists or people going to the beach can participate in pulling nets with fishermen. The friendliness of the people and the always clean and beautiful Man Thai beach will make visitors satisfied when visiting this place.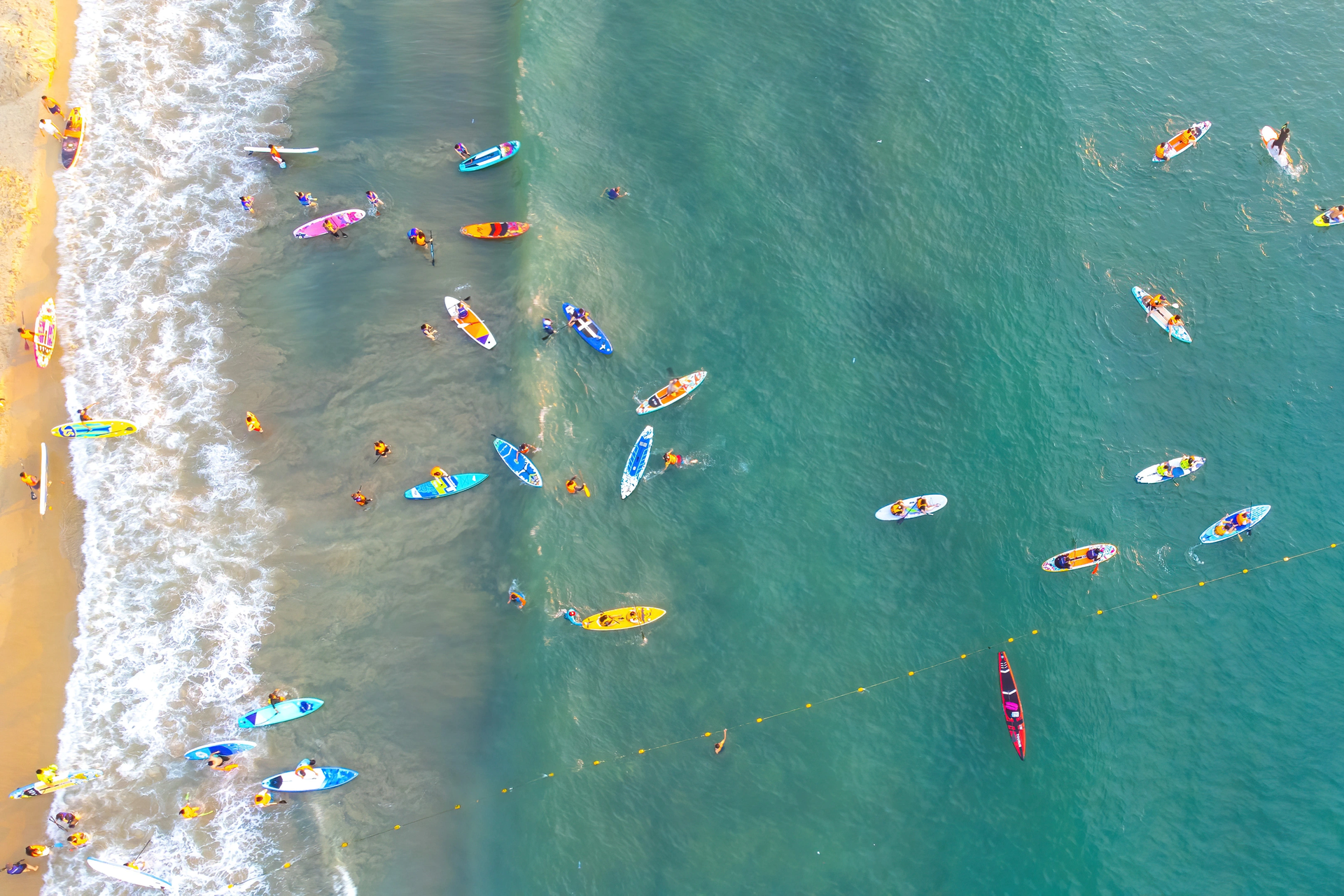 Tourists can enjoy immersing themselves in the blue sea water at Man Thai beach.
Photo,Video: Internet (Vinlove.net)