About 80 km from Hanoi, Van Long Lagoon belongs to the Gia Vien district, Ninh Binh. With a wild and poetic landscape, Van Long Lagoon is not only a green tourist destination but also appeared in the blockbuster movie Kong: Skull Island.
With an area of ​​3,500 hectares, Van Long is the largest wetland nature reserve in the Red River Delta, not a natural dam, but formed from the construction of a dike line over 30km in length to the north. left bank of the Day River in 1960″, according to documents of the Department of Information and Communications of Ninh Binh province.
Van Long Lagoon – The place where the famous movie Kong: Skull Island was filmed
Van Long Lagoon is known as "the bay without waves" because of its immense, smooth water surface like a giant mirror, reflecting the magnificent carvings of nature, with beautiful rocky islands and caves.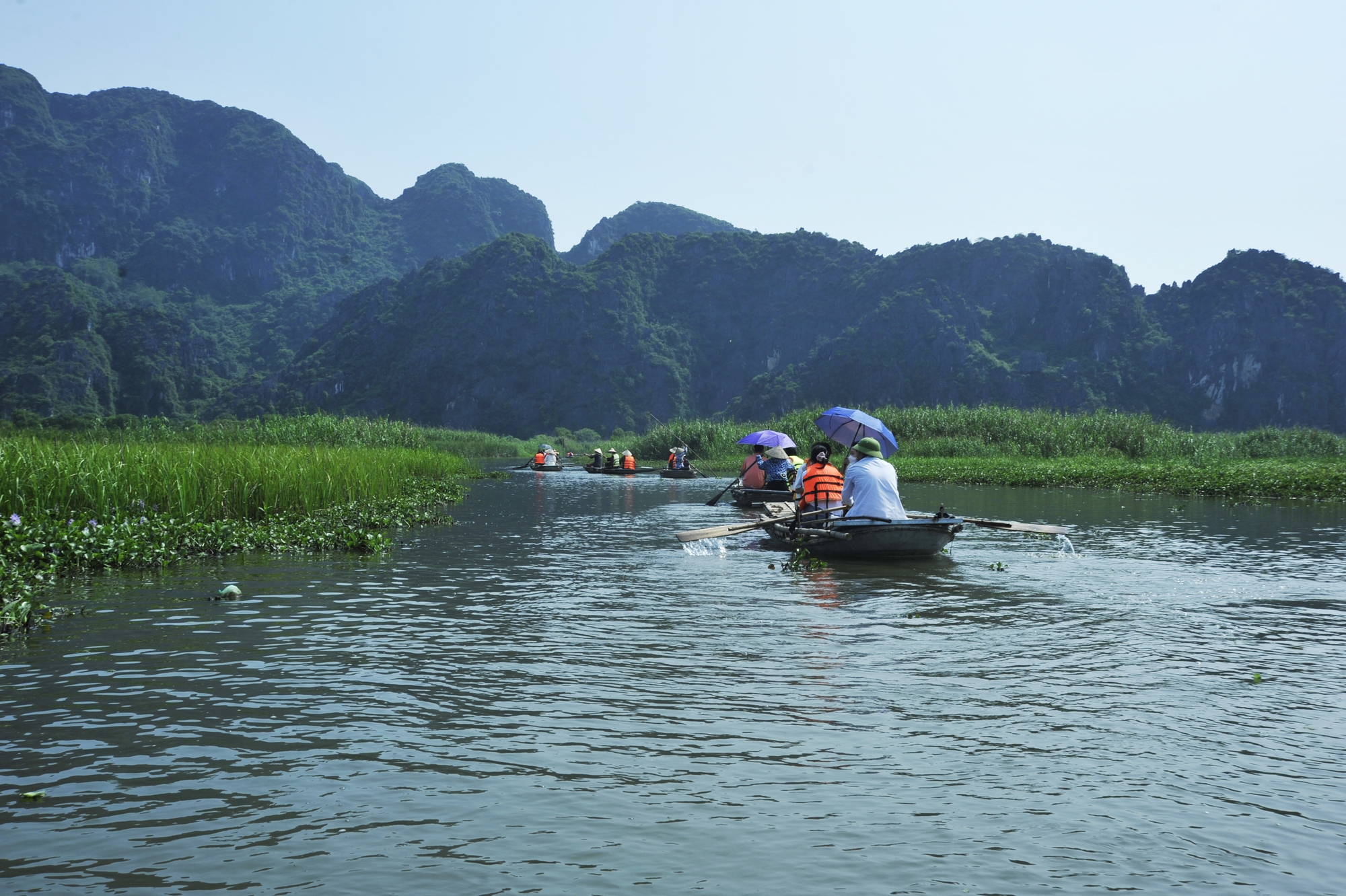 Taking a boat on the water, visitors can see the limestone mountains, eroded caves with attractive shapes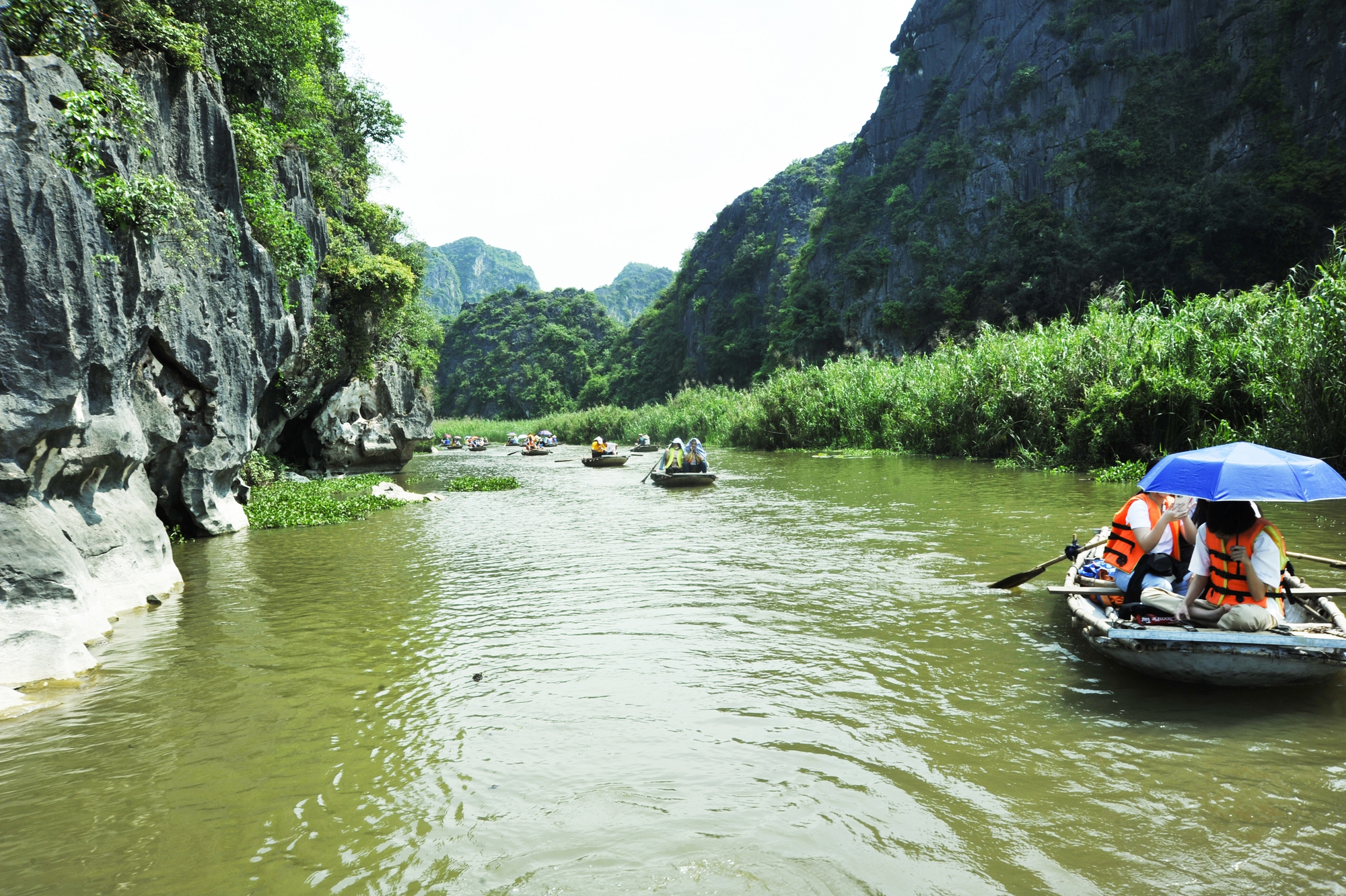 According to local people, it is a haven for many rare animals, including the white shorts langur with the largest number in Vietnam.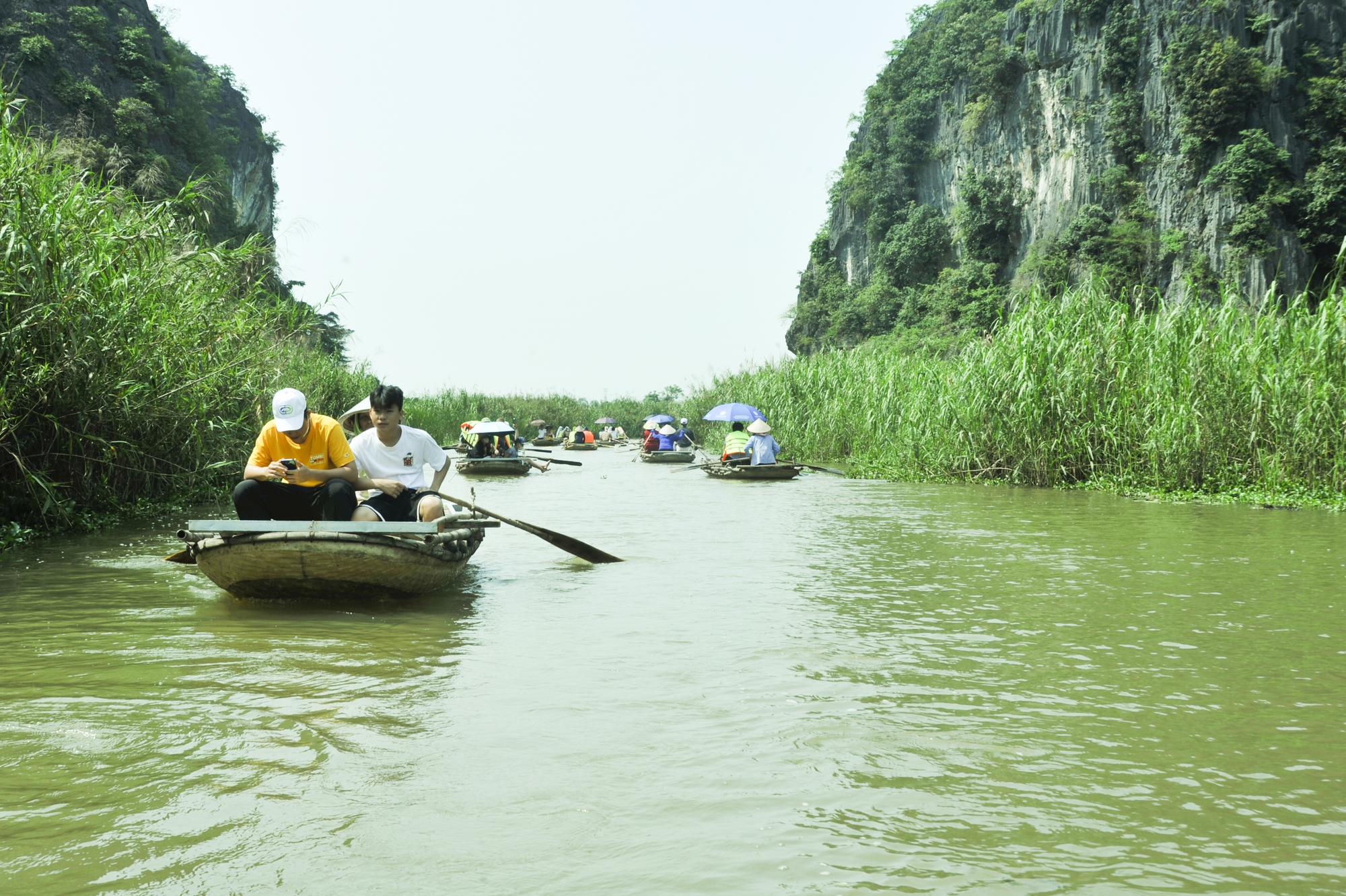 The reeds in the middle of the lagoon make the scenery of this place more wild and mysterious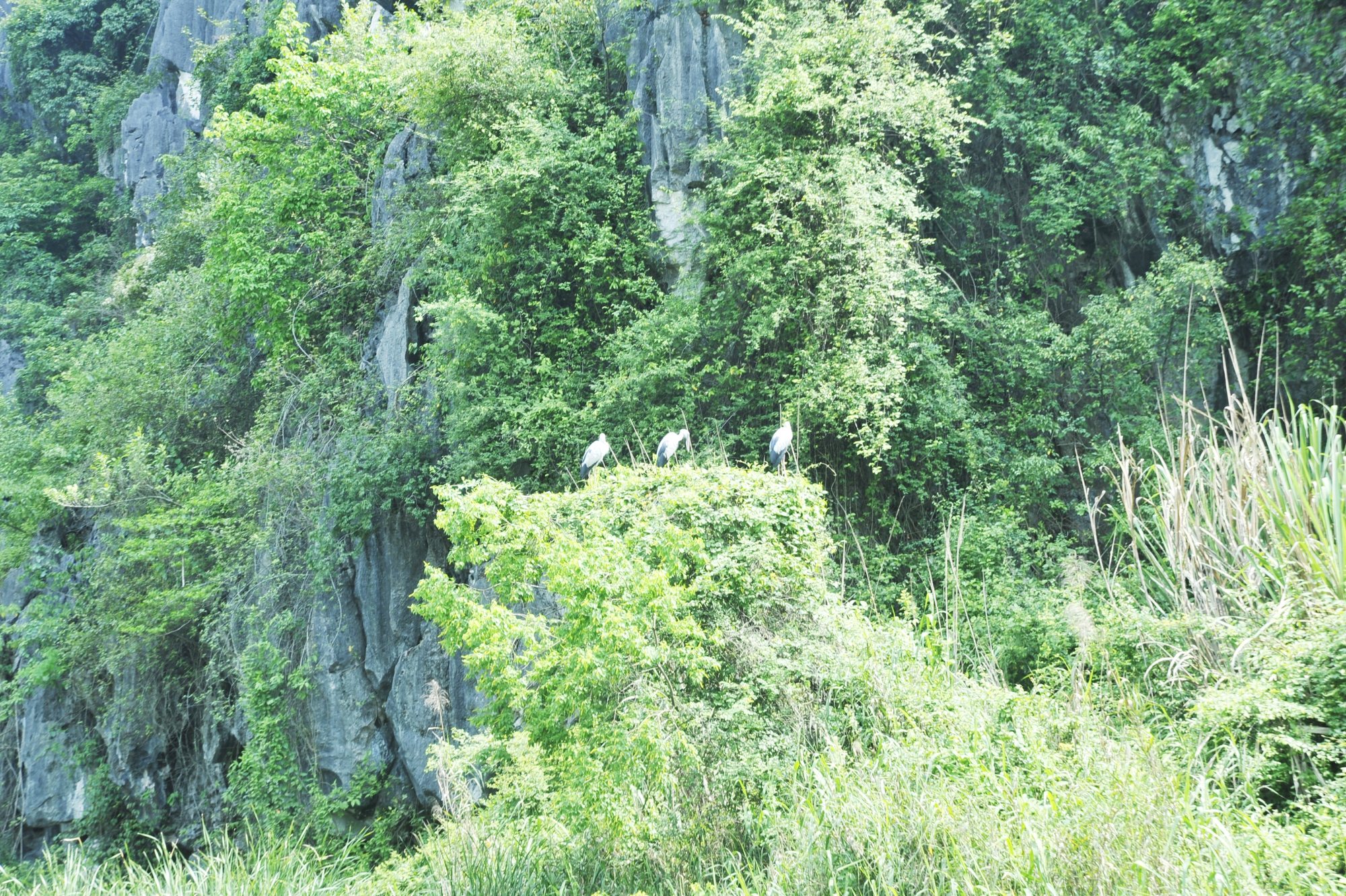 This is also the nesting place of many kinds of birds, when the sunset falls, flocks of birds fly back to create a beautiful scene.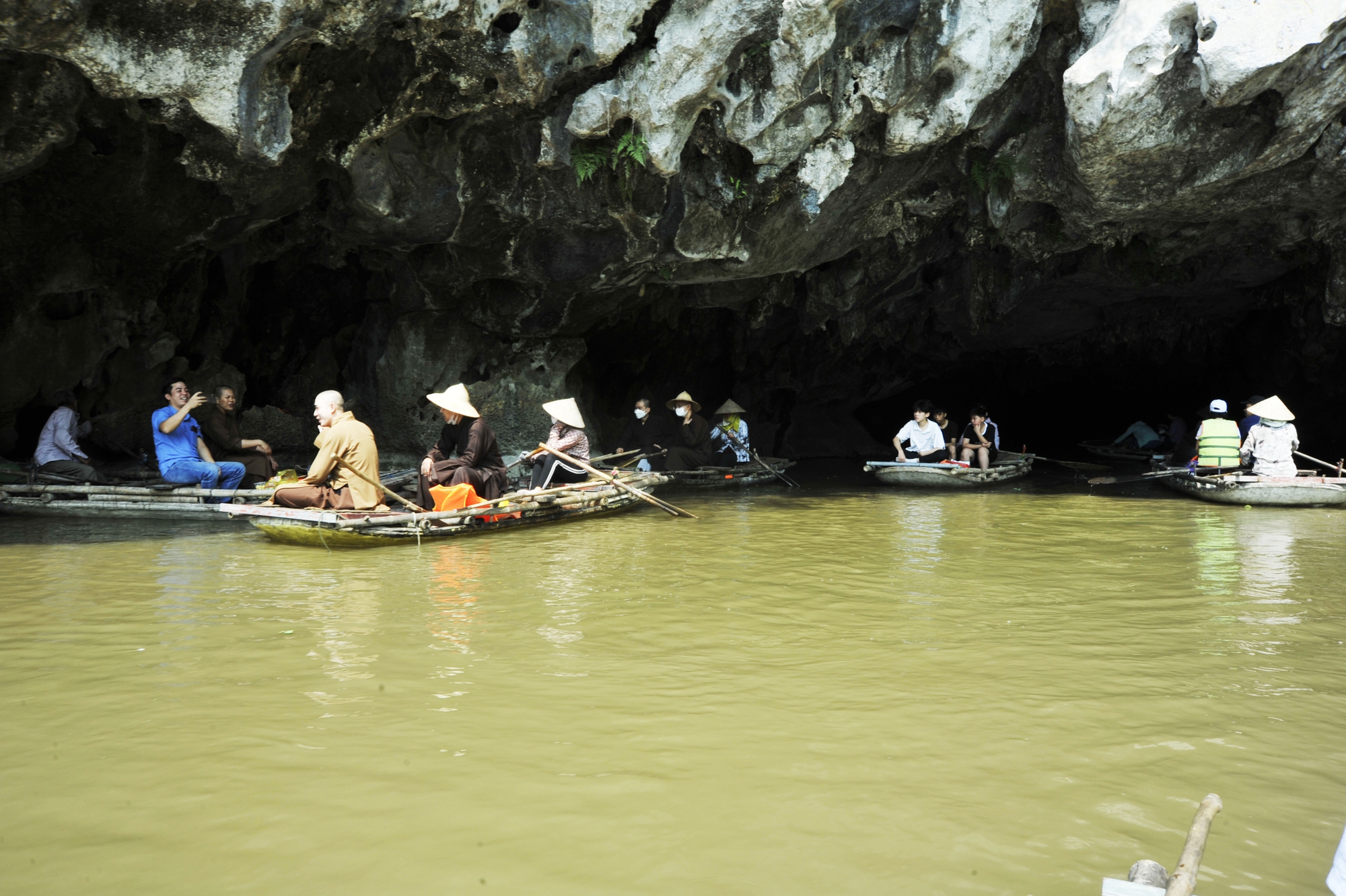 This is called the Shadow Cave – because the water here is usually clear blue with shadows on the water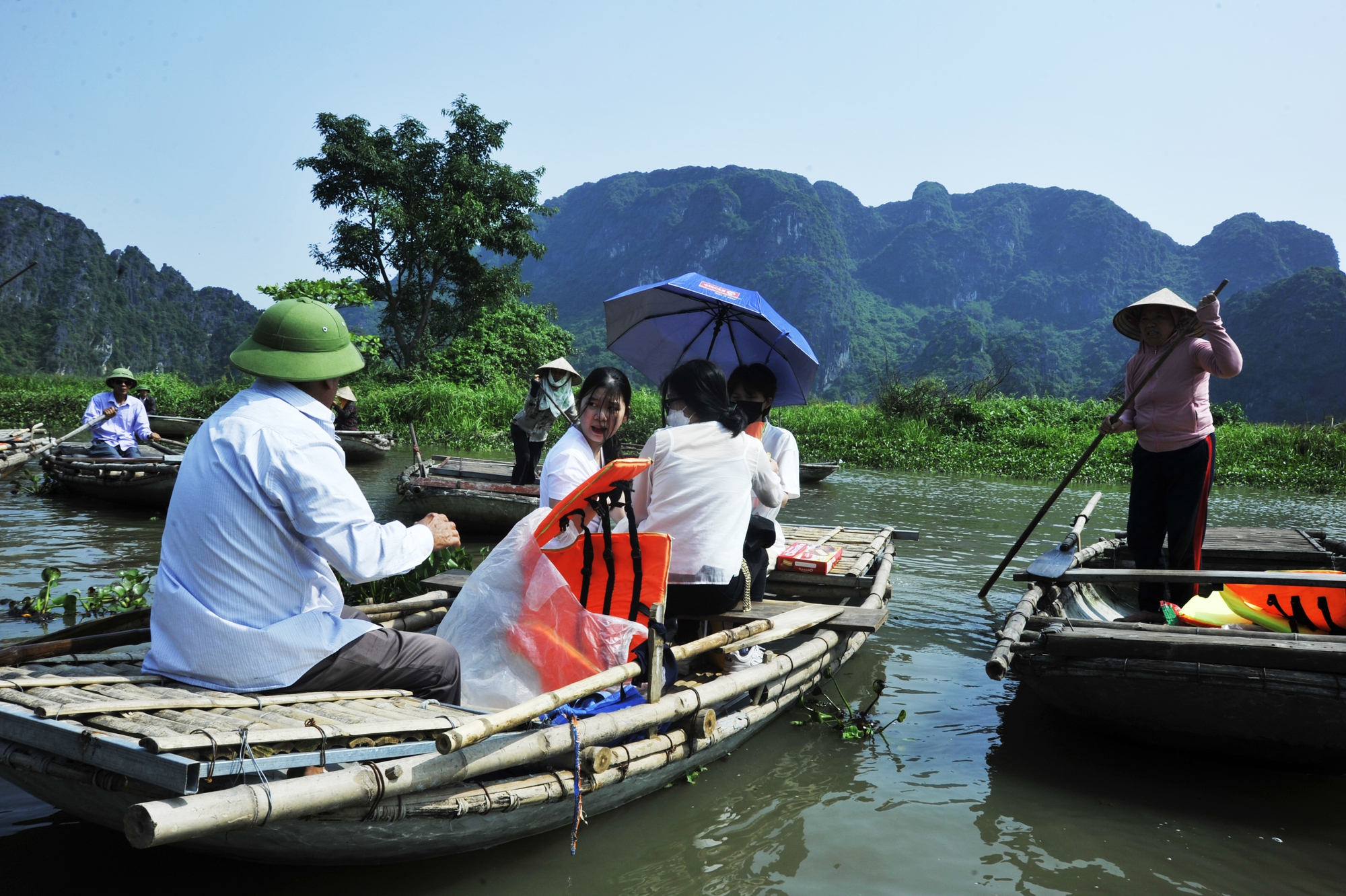 The special thing of Van Long is that the entire ecosystem, limestone mountains are isolated in the middle of the lagoon, almost not affected by human influence.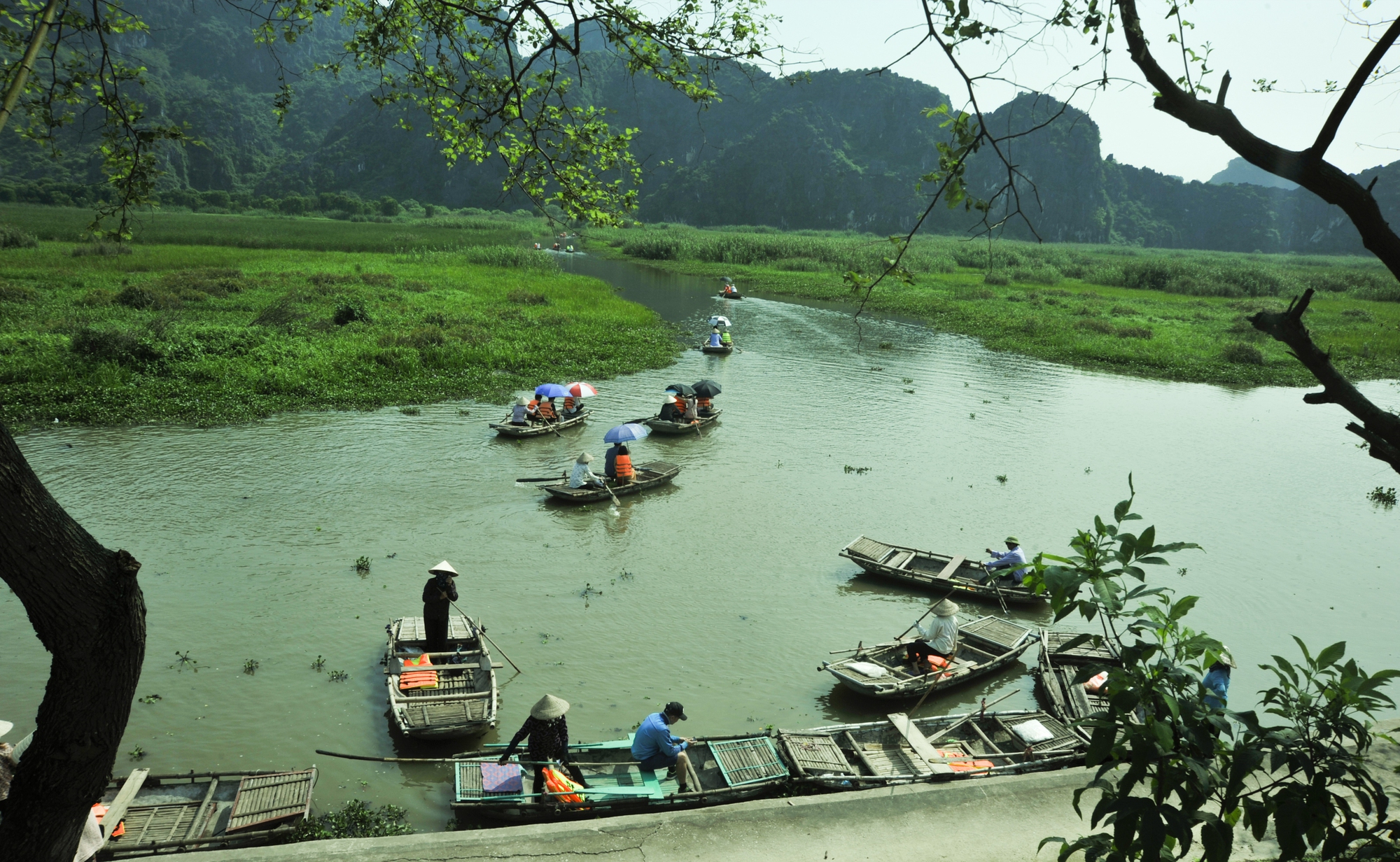 According to local people, in 2017, Van Long completely convinced the film crew, to join with Quang Binh and Quang Ninh to turn Vietnam into the homeland of King Kong.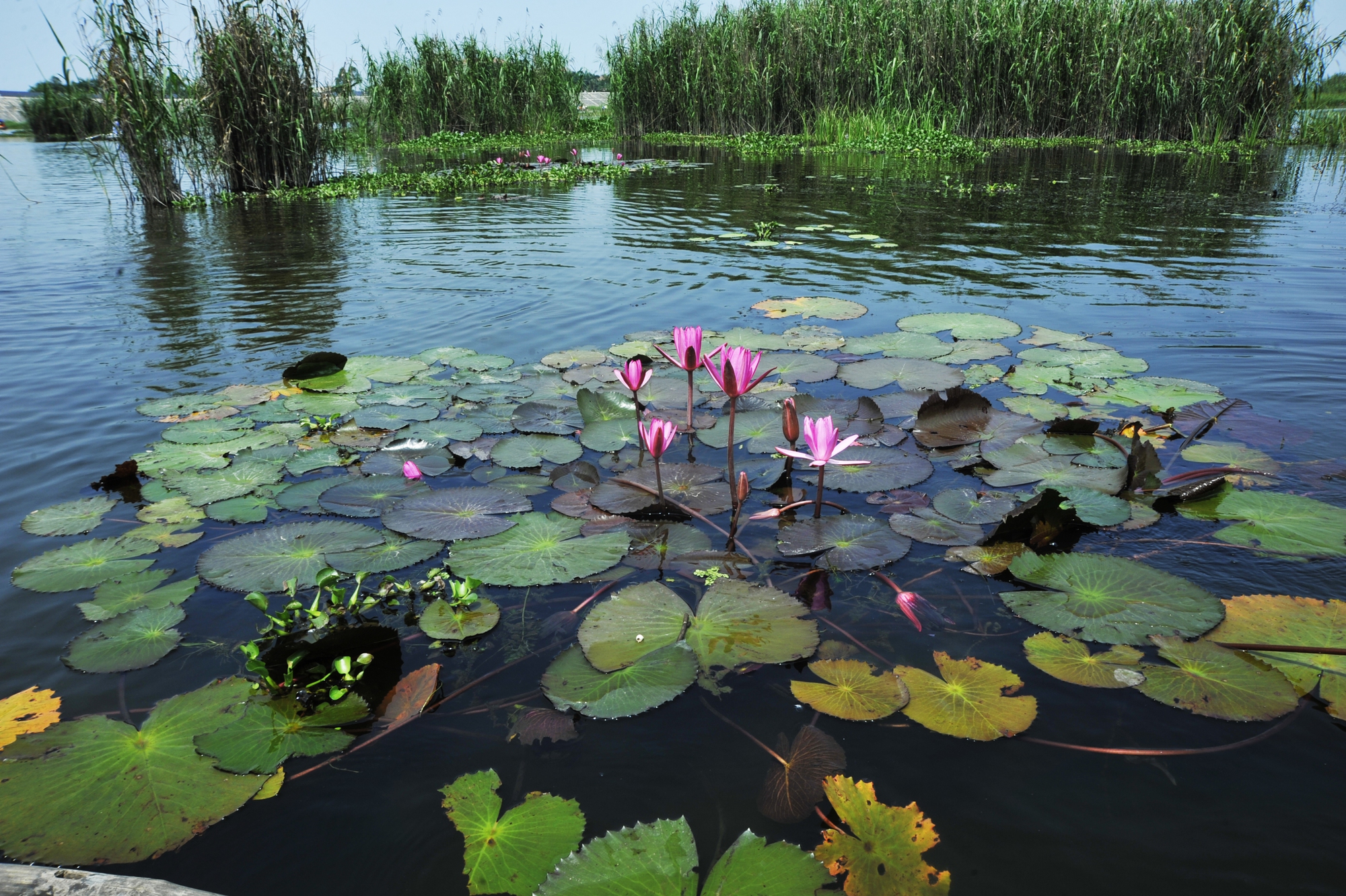 After the film crew Kong: Skull Island completed, the scenes were kept intact, people no longer harvested crops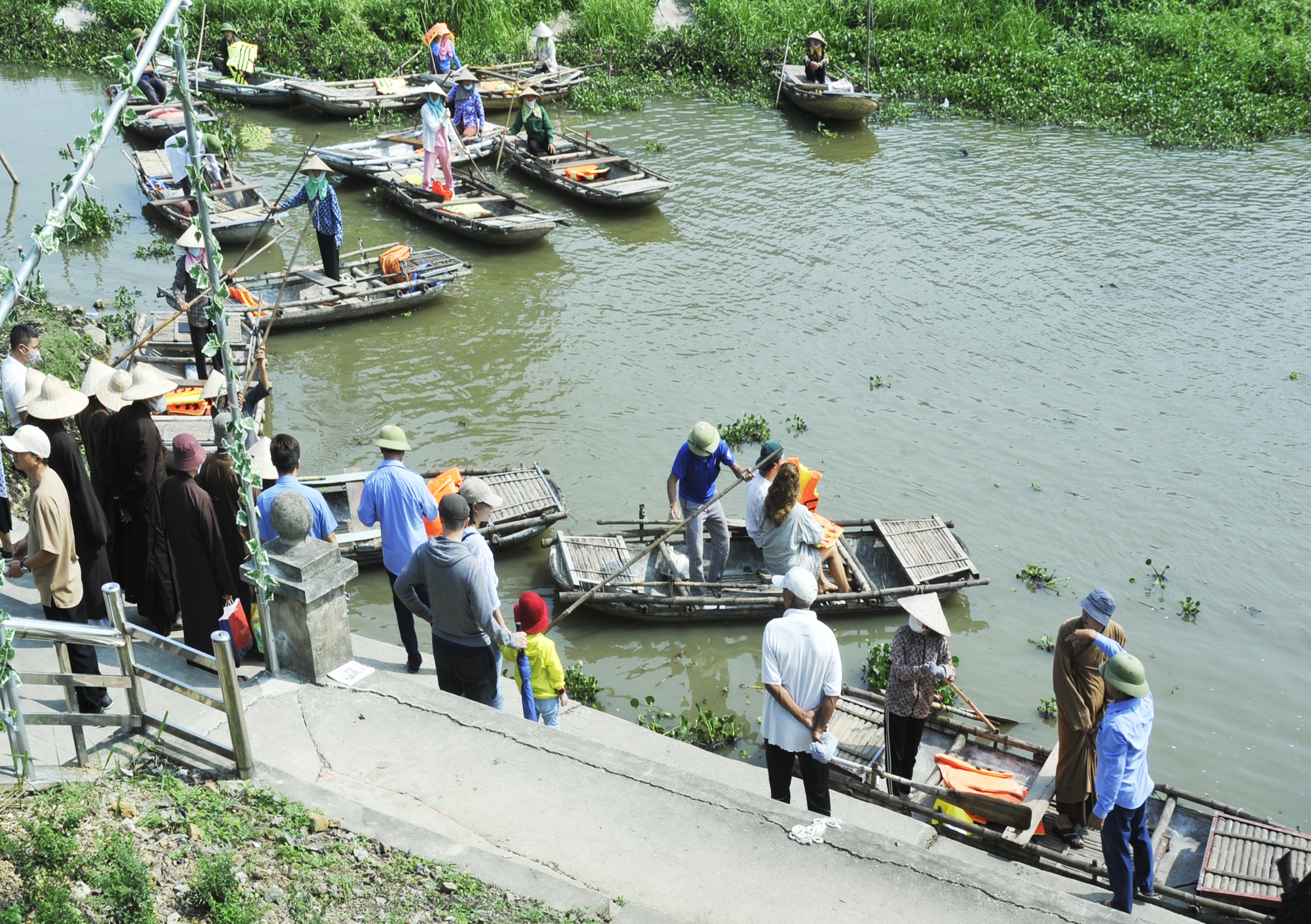 Instead, Van Long lagoon has been exploited for tourism since the 2000s and has now become an attractive destination for tourists from all over the world.
It is known that the scenes in Ninh Binh valley include the first encounter with Kong in a helicopter, then the expedition in the film walks to Skull Island where the aboriginal village is located. Also in Ninh Binh valley is the scene questioning the character of actor Samuel L. Jackson with government officials about the existence of monsters.
The film, with an investment budget of up to 190 million USD, revolves around the discovery of an expedition to the true homeland of the monkey king.
Photo: Internet (Vinlove.net)