Only 270 km from Hanoi, there is a mountain and forest place named Binh Lieu with terraced fields and beautiful meadows just like Ha Giang: Few people expect Quang Ninh to have such places.
Quang Ninh not only has a sea and an island, but also possesses a charming mountainous area like the Northwest region.
Referring to Quang Ninh, tourists will immediately think of sparkling and magnificent Ha Long Bay, windy and bustling Bai Chay, or wild and peaceful Tra Co. However, if you are interested in exploring and experiencing, but do not have much time to go for long, Binh Lieu may be your ideal destination this fall.
Located about 270 km from Hanoi, Binh Lieu is a mountainous district in the northeastern region of Quang Ninh province. This place just brings the poetic beauty of Sapa with the immense grass-filled pass passes, hiding the grandeur of Ha Giang with its green terraced fields.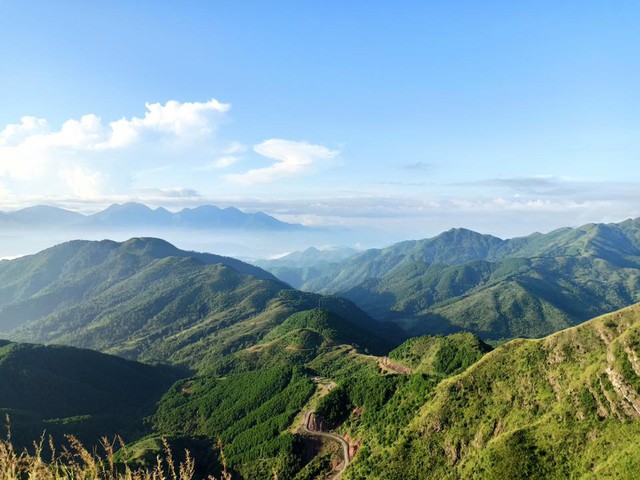 (Photo: FB Tien Nguyen)
According to many tourists, you can go to Binh Lieu at any time of the year. In the summer, this land is less rainy and cool, and the late autumn and early winter are extremely pleasant. The time of October also coincides with the reed grass season and the golden season festival in Binh Lieu.
To move to Binh Lieu, visitors have 2 options: ride a motorbike to go straight to Binh Lieu, or take a bus to Ha Long and rent a motorbike to Binh Lieu. In particular, the second way will save you a lot of time and money. The price of passenger car on the Hanoi – Ha Long route fluctuates between 140,000-280,000 VND / way.
However, if you are active and challenging, you can try the feeling of driving a motorbike for 7 hours continuously to get to Binh Lieu like a reader Tien Nguyen. On the 270 km long way, there have been many times when young girls "have a heartache" when they encounter a collision scene or traffic jam. However, all that is worthwhile when Tien Nguyen admires the charming landscape in the northeastern mountains. She did not even hesitate to rate: "This is the most beautiful mountain scenery I've ever seen, even more beautiful than Ha Giang".
(Photo: FB Tien Nguyen)
After 7 hours of driving, Tien Nguyen was in Binh Lieu at 3pm. She rented a room at the homestay "Binh Lieu Home". The owner of the homestay is a secondary school teacher who guides guests enthusiastically like family members, even personally takes the young girl to report medical.
One of the things that tourists absolutely should not ignore when coming to Binh Lieu are the border landmarks. There are 64 landmarks here, but tourists often visit three landmarks 1300, 1297/4 and 1305. In particular, the road up to milestone 1305 is also known by many as "Dinosaur's backbone".
Most of the passes in Binh Lieu are very beautiful, with meadows flying in the wind, amidst the majestic but poetic mountain scenery.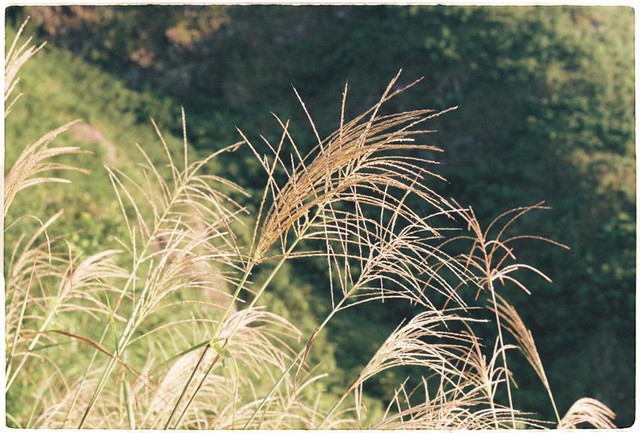 (Photo: FB Tien Nguyen)
According to Tien Nguyen, from Binh Lieu Home intersection, you only need to go straight along the asphalt road for about 10 km. There you will see directions to landmarks 1300, 1297/4 (left direction) and 1305 (right direction)
Tien Nguyen believes that the afternoon is the most ideal time to climb these landmarks. Visitors should climb the 1300 mark first because it is quite low, only takes about 10 minutes to reach the top. Standing from here, you can see countless rolling hills in the distance.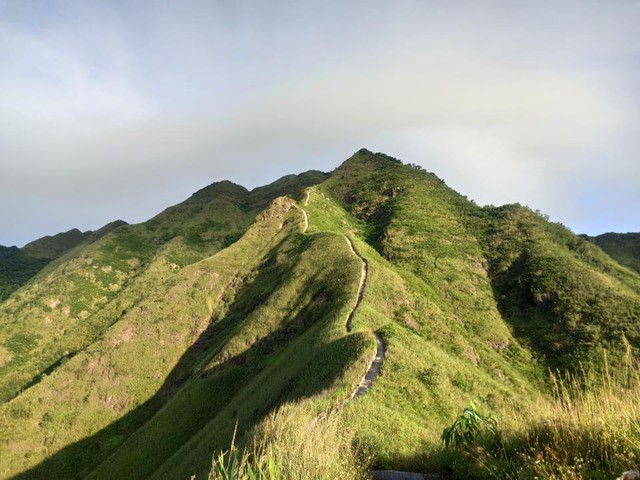 (Photo: FB Tien Nguyen)
About 5 km, you will reach landmark 1297/4. Tien Nguyen said that this is a great place to watch the sunset, around all four sides are only hills with hills, mountains and mountains. The road to 1297/4 milestone is somewhat steeper, takes about 15 minutes to arrive.
In particular, Tien Nguyen also revealed a very interesting detail in his journey. That visitors can comfortably park in these areas, without fear of robbery. The young girl also advised everyone to drive slowly to avoid hitting the buffalo on the way home.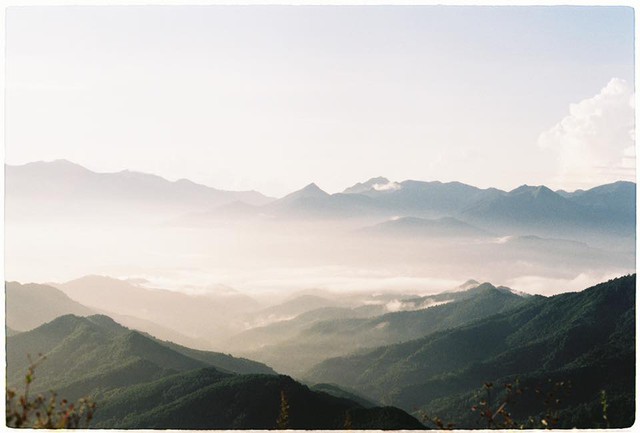 (Photo: FB Tien Nguyen)
Another unique experience that Tien Nguyen had the opportunity to try when coming to Binh Lieu is to climb 1305 to see the sunrise. This female reader got up from 3am, spent 2 hours climbing the slope to admire the sunrise. The young girl said that the feeling of breathing in fresh air, looking at the morning dew that remains on each branch of reed grass, reaching out to the four directions around it is really wonderful.
If you cannot come to Binh Lieu this fall, you can still see the vast terraced fields, the windswept meadows and the clouds drifting through the beautiful photos below. readers Tien Nguyen.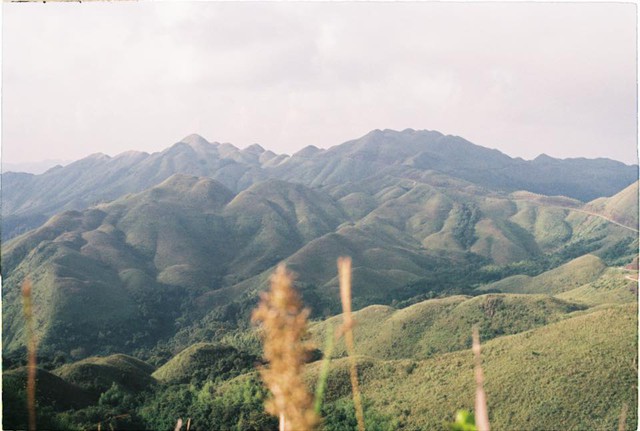 (Photo: FB Tien Nguyen)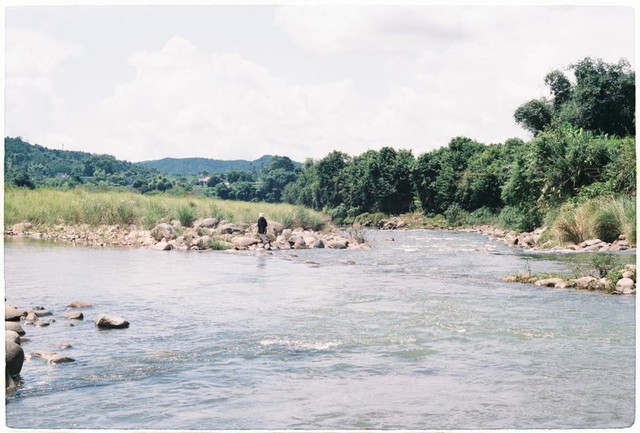 (Photo: FB Tien Nguyen)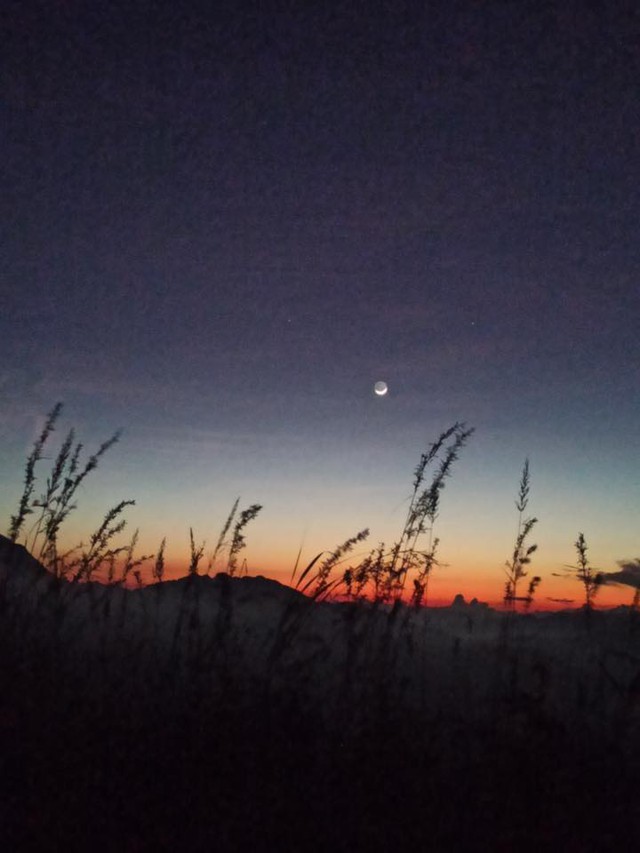 (Photo: FB Tien Nguyen)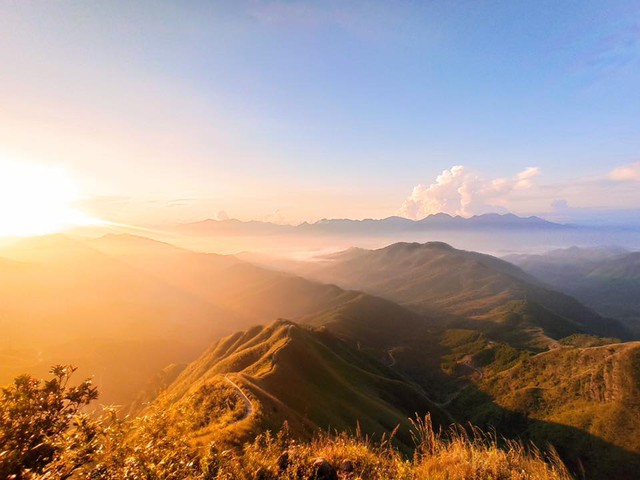 (Photo: FB Tien Nguyen)/
Trí thức trẻ