Famous for a long time with people around the area of ​​District 3, but this dining alley is really popular when the tofu truck with sugar water is found by many people.
Who would have thought that Le Van Sy's "fashion street" would hide an alley full of delicious food like this? Not only are there many options for diners, but the dishes here are extremely suitable for a cool day, or a hungry stomach in need of something to fill the stomach. From main dishes to snacks and desserts, there is no shortage in this busy alley.
Not only honey tofu, but alley 284 Le Van Sy also has countless delicious dishes.
The geographical location is close to the foot of the Le Van Sy bridge, opposite the bustling Nguyen Van Troi market, so the restaurants here also "inherit" the diversity. Another thing that makes this alley "fall" so many foodies are that it is located in the central area but the price is extremely "chestnut".
Fill your stomach with Quang noodles soaked in a rich broth
It's cold early in the morning, but there's nothing better than making a bowl of Quang noodles full of side dishes. Quang noodle shop at this alley, although located modestly at the end, is a bit small but has a long history of selling, and many regular customers frequent it. The fat patty and fancy pink noodles make diners remember forever when enjoying the restaurant. The noodles here have quite a rich broth, the large bowl of noodles is full of food enough for diners to eat and be full for the whole day.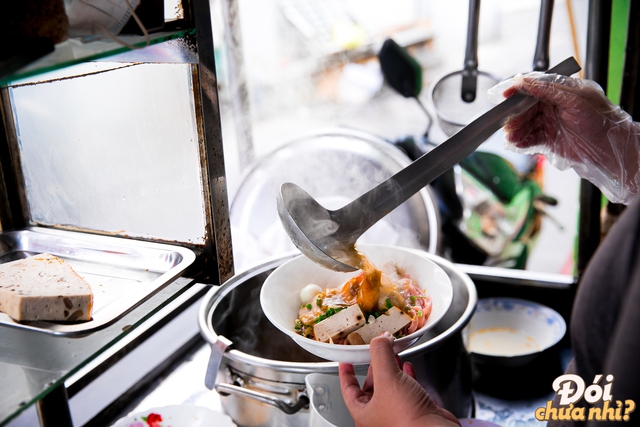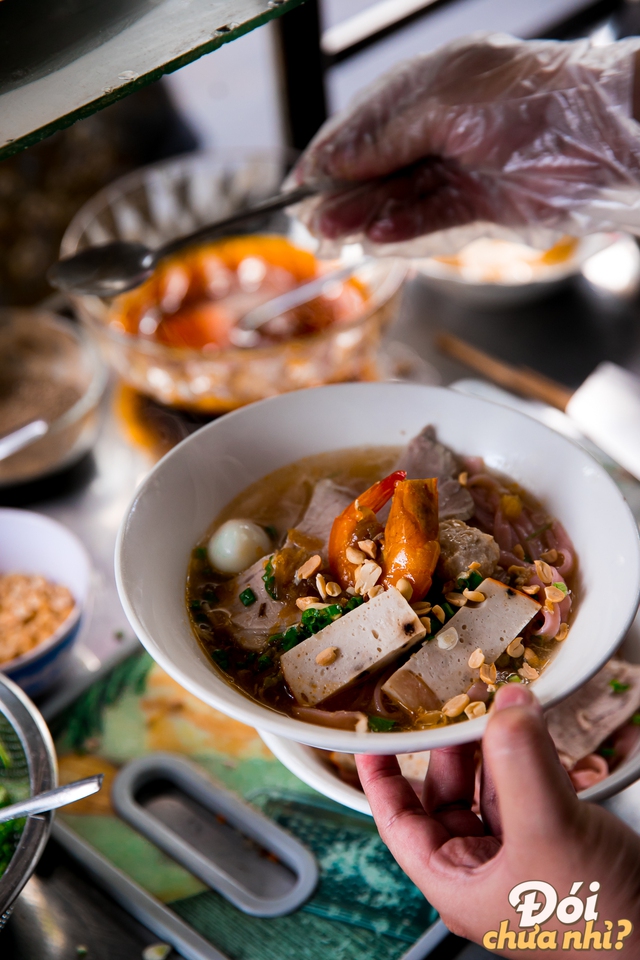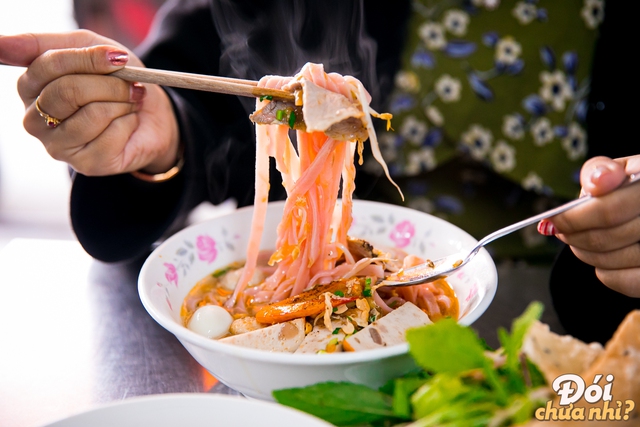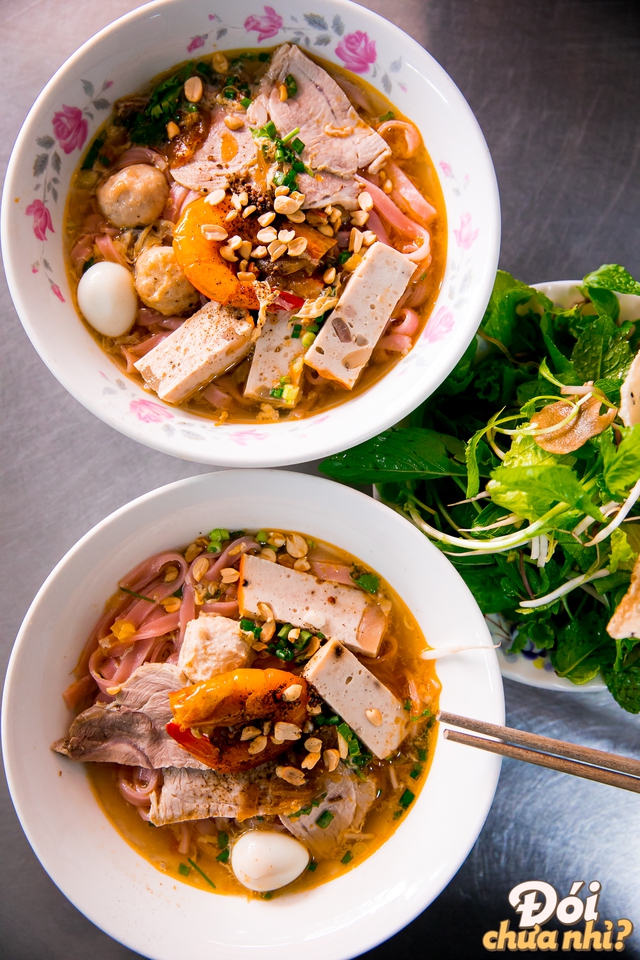 Waiting to eat the famous rice, mussel vermicelli
One of the most popular main dishes in this alley is the long-standing mussel vermicelli and rice noodle shop. The reason for having to wait to eat is because this is exactly 12 o'clock when this restaurant comes out for sale. But with an affordable price and a decent amount of food, this place is still the first choice of many people. Although the dish is extremely simple, when mixed together, it forms a dish with an extremely attractive flavor. Accompanying each bowl there will be 1 bowl of mussel broth with a sweet, sweet taste. There is also a delicious banh beo dish that is as delicious as rice and mussel vermicelli.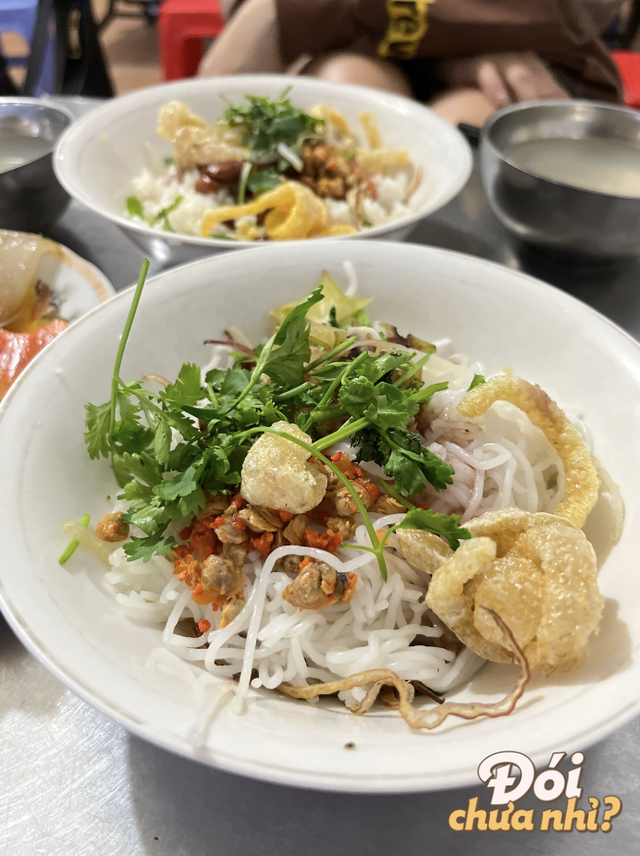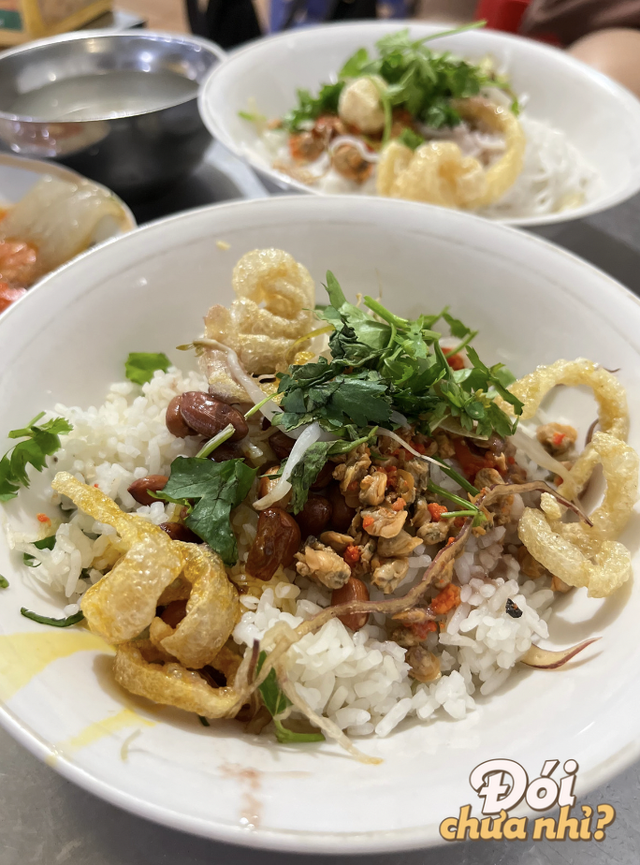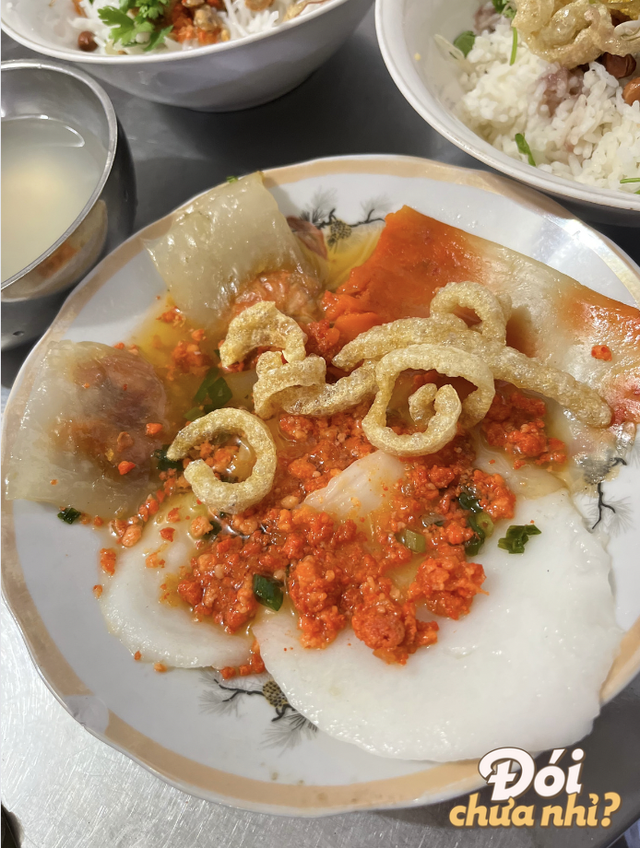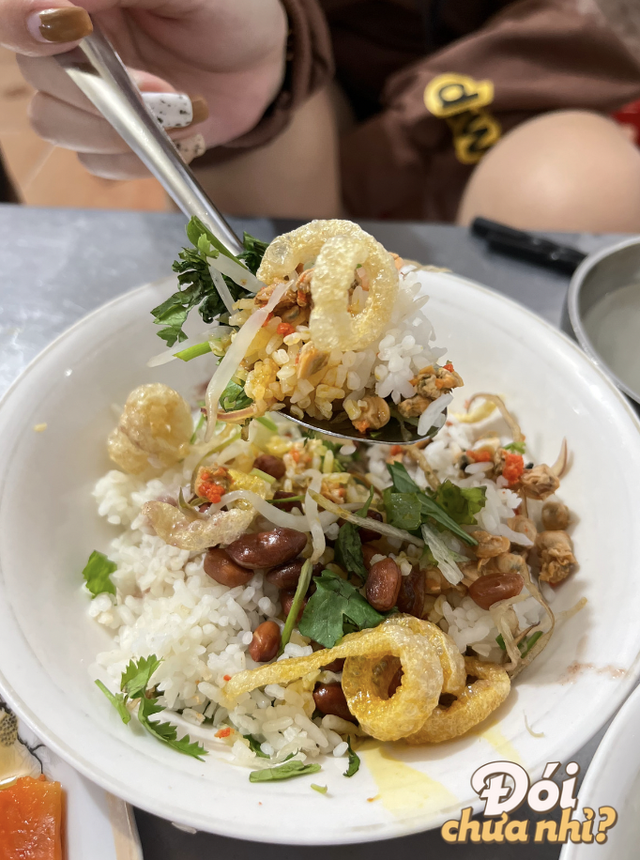 Peer-to-peer tea of ​​all kinds and colors
A popular dessert in this alley is a variety of tea stalls. From black bean tea, beaten green beans, fatty mixed tea to dew star tea, refreshing cocktail tea is also available. Seeing the ingredients is eye-catching enough, the cup of tea is more attractive because the seller skillfully scooped each layer of black jelly, dew, and pomegranate seeds into it. If you are moving in this crowded alley, the 284 tea shop with countless delicious dishes like this is enough to make you look back and immediately rush to make a cool cup of tea.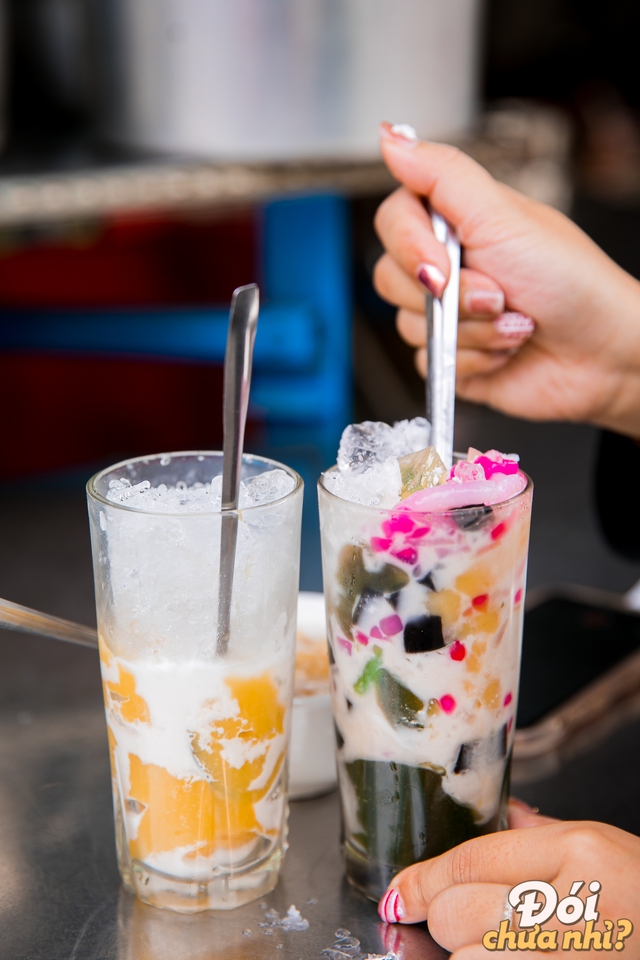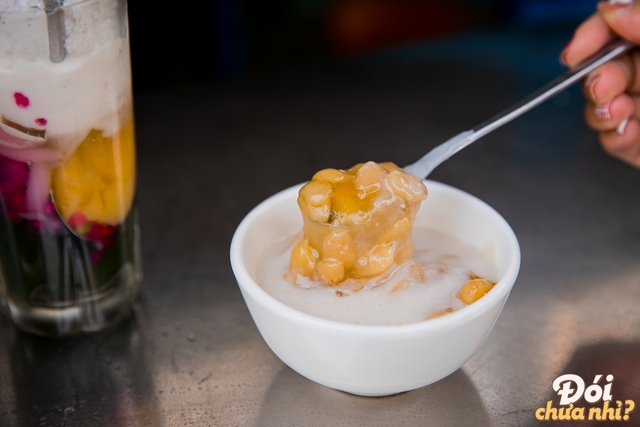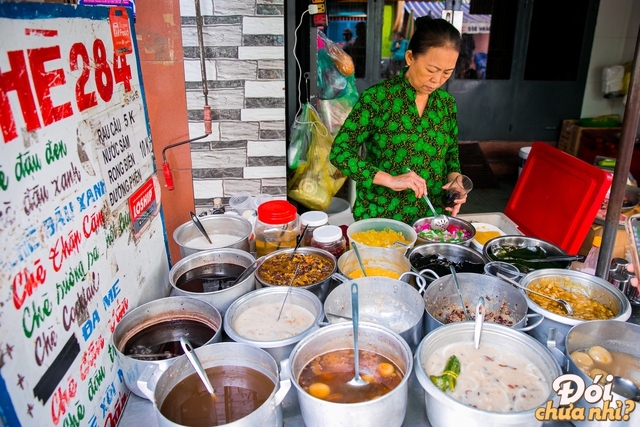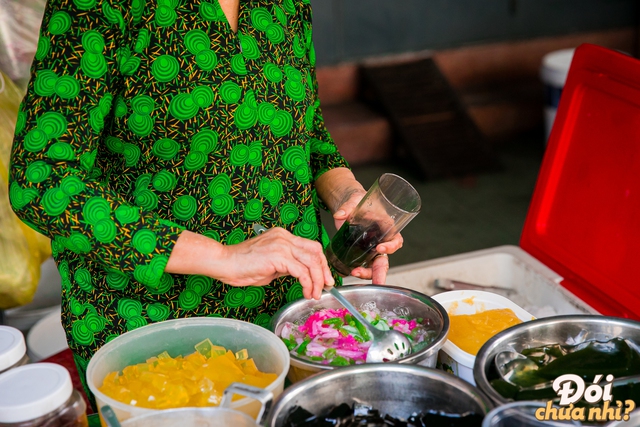 "Famous Last Boss" – pearl honey tofu
Miss Hiep's honey tofu has long become the most famous dish in this alley. From early on, the line of people and cars were waiting for her to clear the goods to eat a cup of tofu with honey for only 6,000 VND. Most of the guests who come here are regular customers, eat well and become addicted. But there is also a part that guests see her appear on social networks and then curiously come to try and take pictures.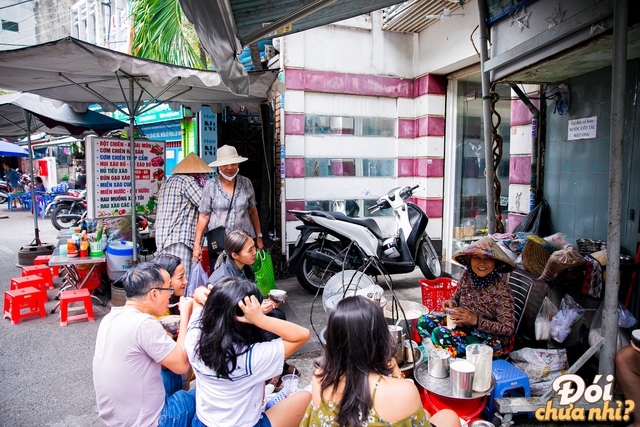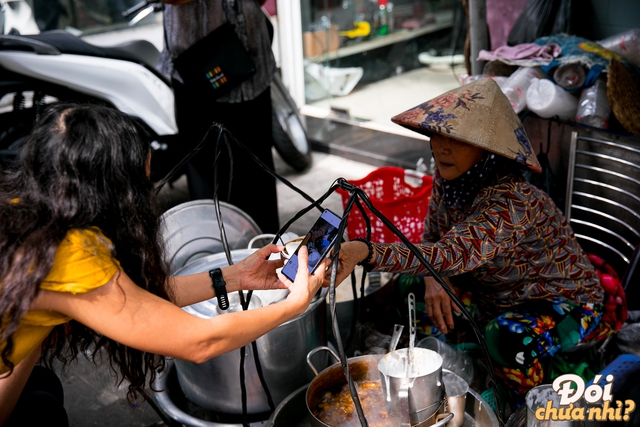 Although it is just a simple and rustic dish, the warm tofu dish gives people an unforgettable sweet taste. It is said that Miss Hiep's tofu dish eats one cup and only wants to eat the second cup. The sugar water is well cooked by her, so it is an attractive golden color, accompanied by a little warm ginger. The special feature that makes the tofu dish even more delicious is the pearl made by Hiep herself, although it is not round, but it is very chewy when eaten. She also prepared an extra cup below so that guests would not be afraid of being burned.