On the evening of January 19 (ie 28 New Year), Nguyen Hue Flower Street (District 1, Ho Chi Minh City) was officially opened, and thousands of people came to visit, have fun, and take pictures.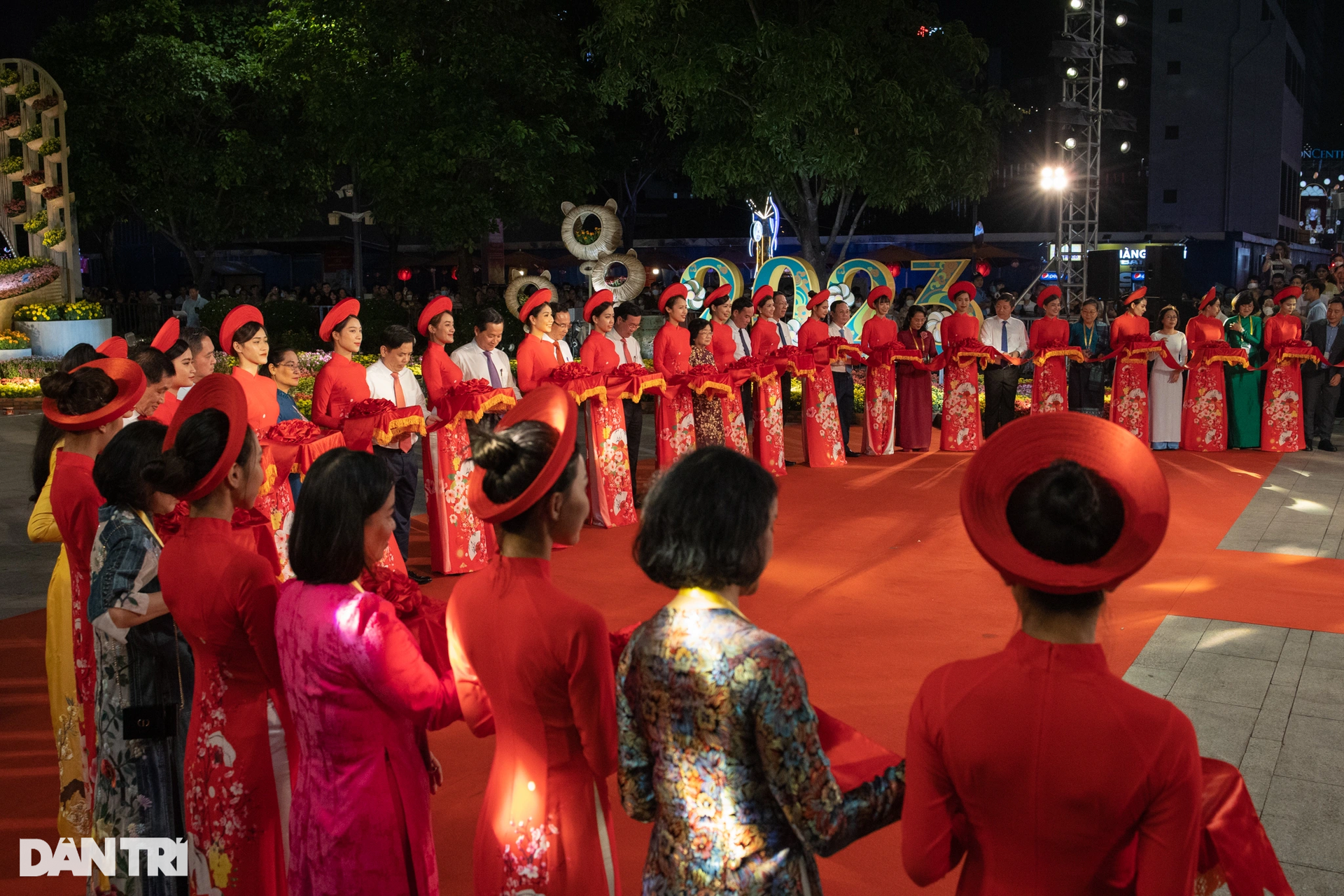 At 19:00 on January 29 (ie 28 New Year), the opening ceremony of Nguyen Hue flower street for the Lunar New Year 2023 officially started. Attending the ceremony were many central and city leaders.
In the photo, leaders and guests cut the ribbon to inaugurate and open the flower street.
Before the opening time, a lot of people lined up at Nguyen Hue Street waiting to enter the flower street to visit.
Dancers prepare to perform for the opening ceremony.
Mr. Duong Anh Duc – Vice Chairman of Ho Chi Minh City People's Committee spoke at the opening ceremony.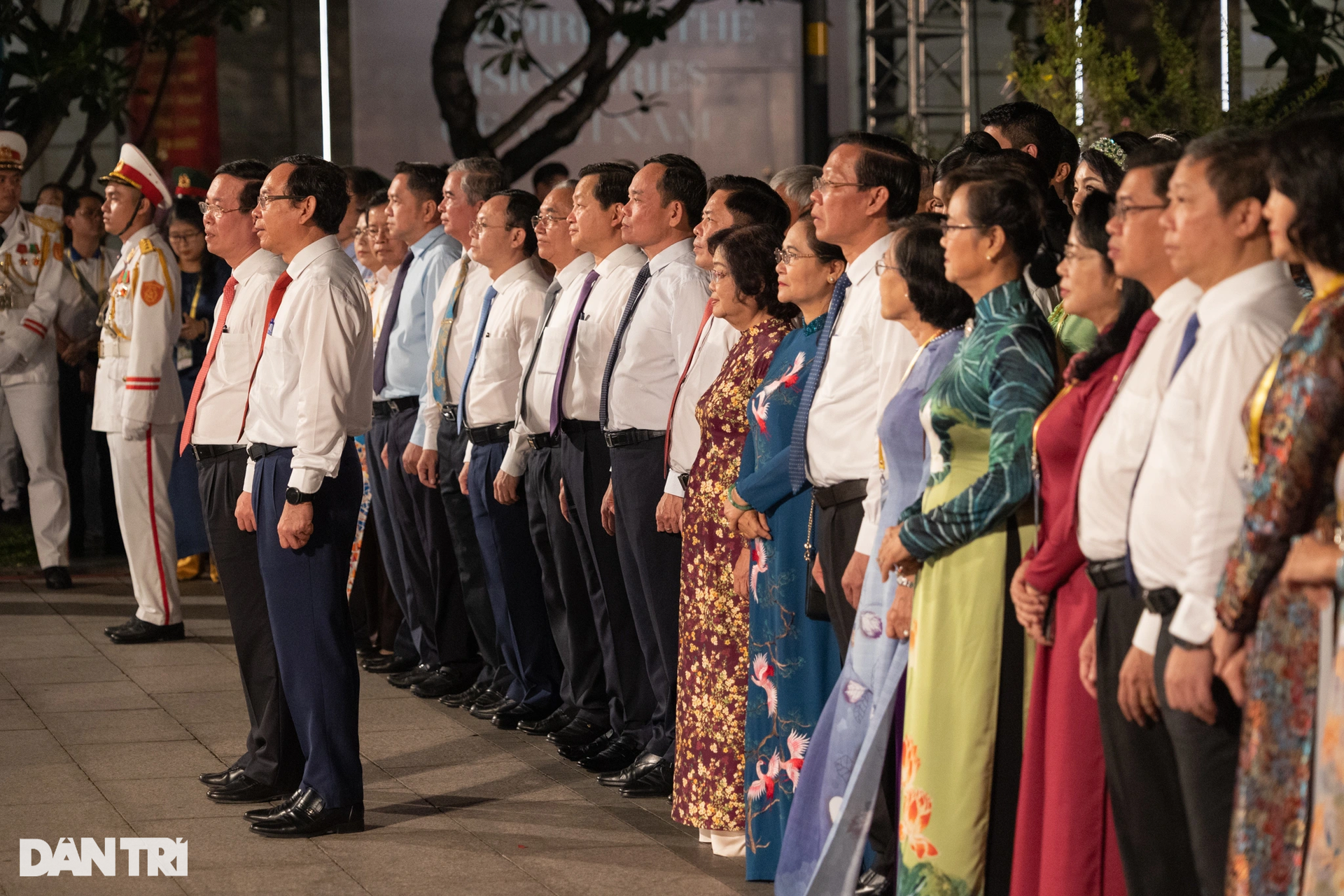 Attending the opening ceremony of the flower street were Mr. Vo Van Thuong – permanent member of the Secretariat, Mr. Nguyen Van Nen – Secretary of the Ho Chi Minh City Party Committee, Mr. Le Minh Khai – Deputy Prime Minister…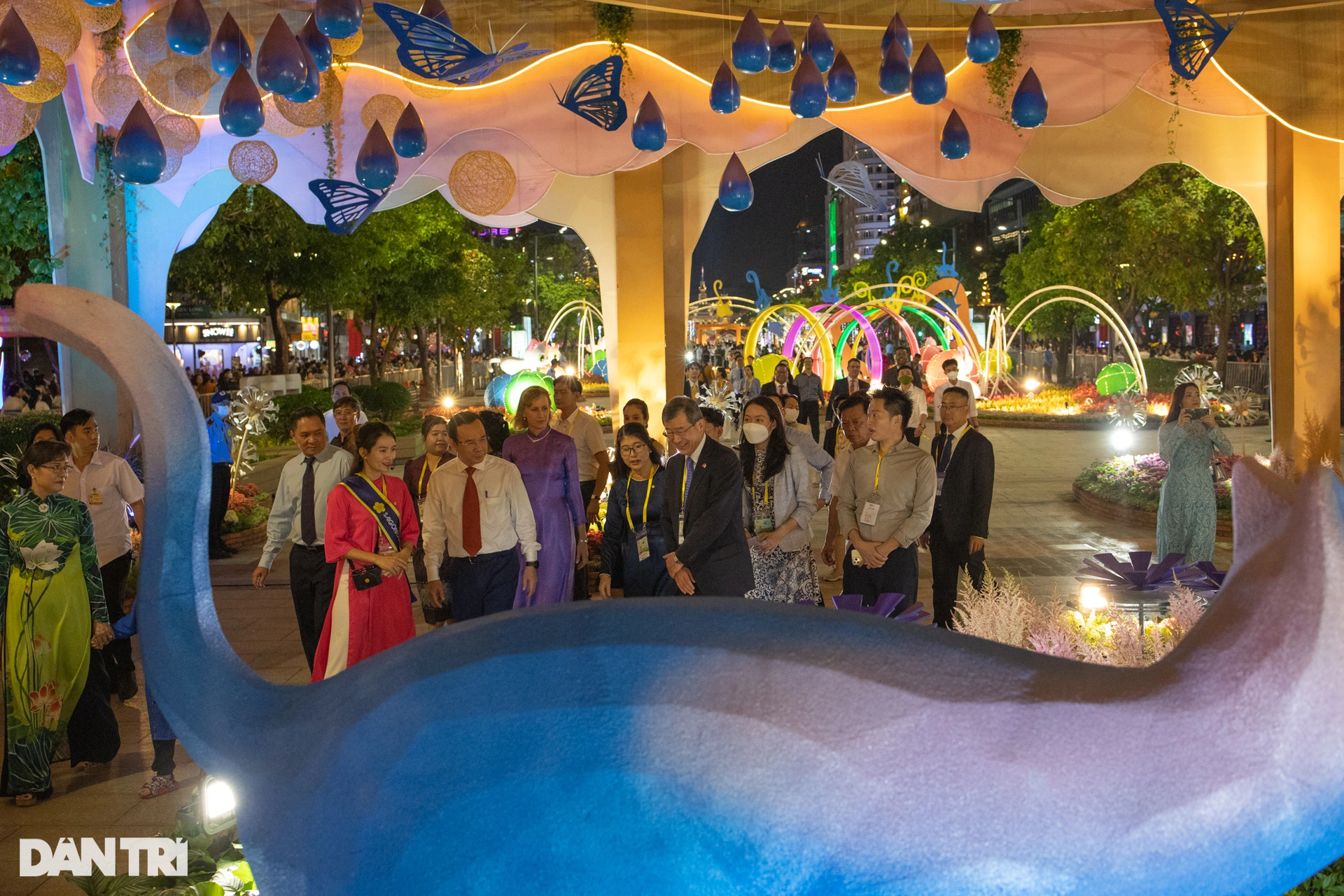 The delegates visited the flower street, including guests from Consulate Generals such as the US, Japan and Laos…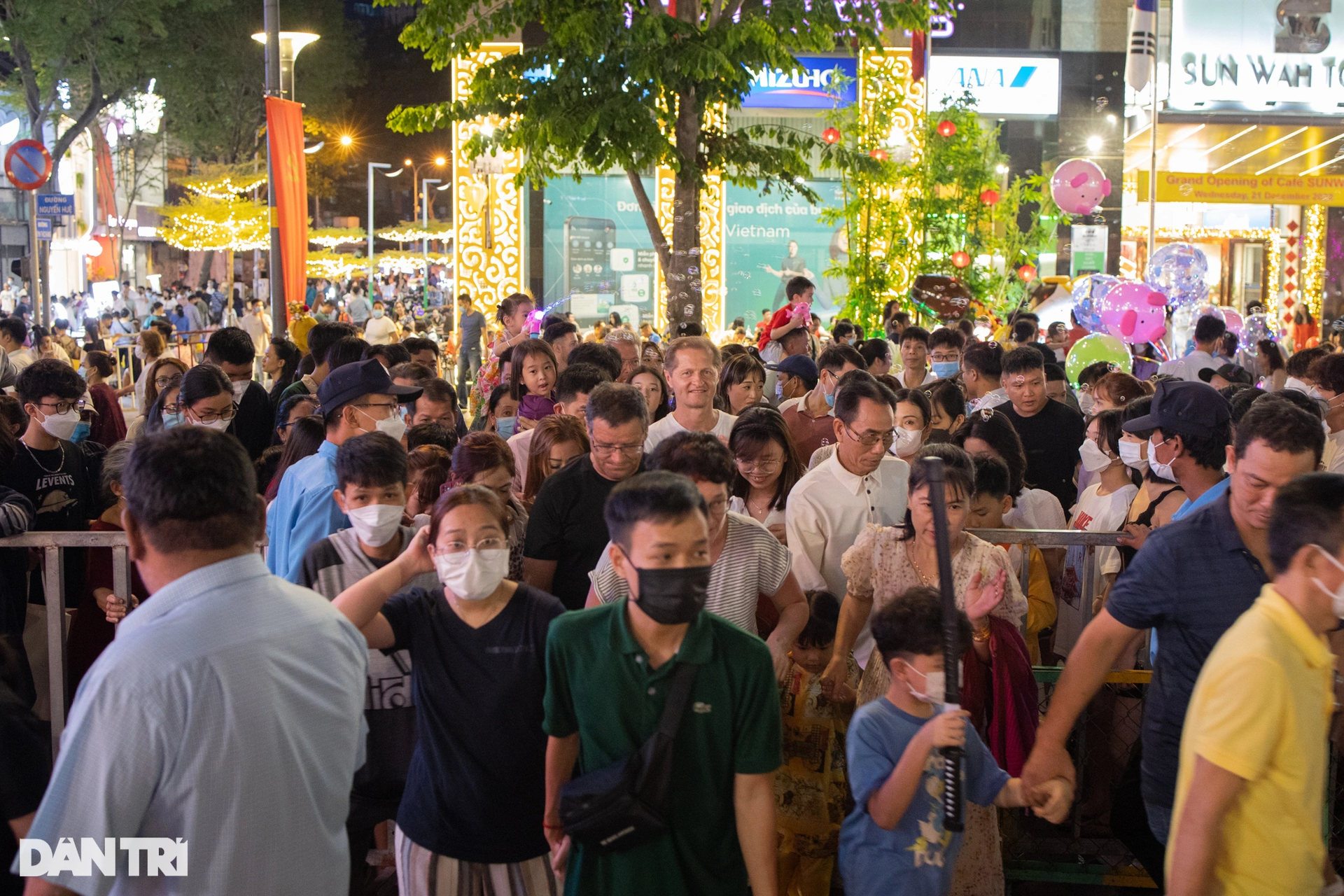 At 8 pm, the flower street is officially open for people to visit.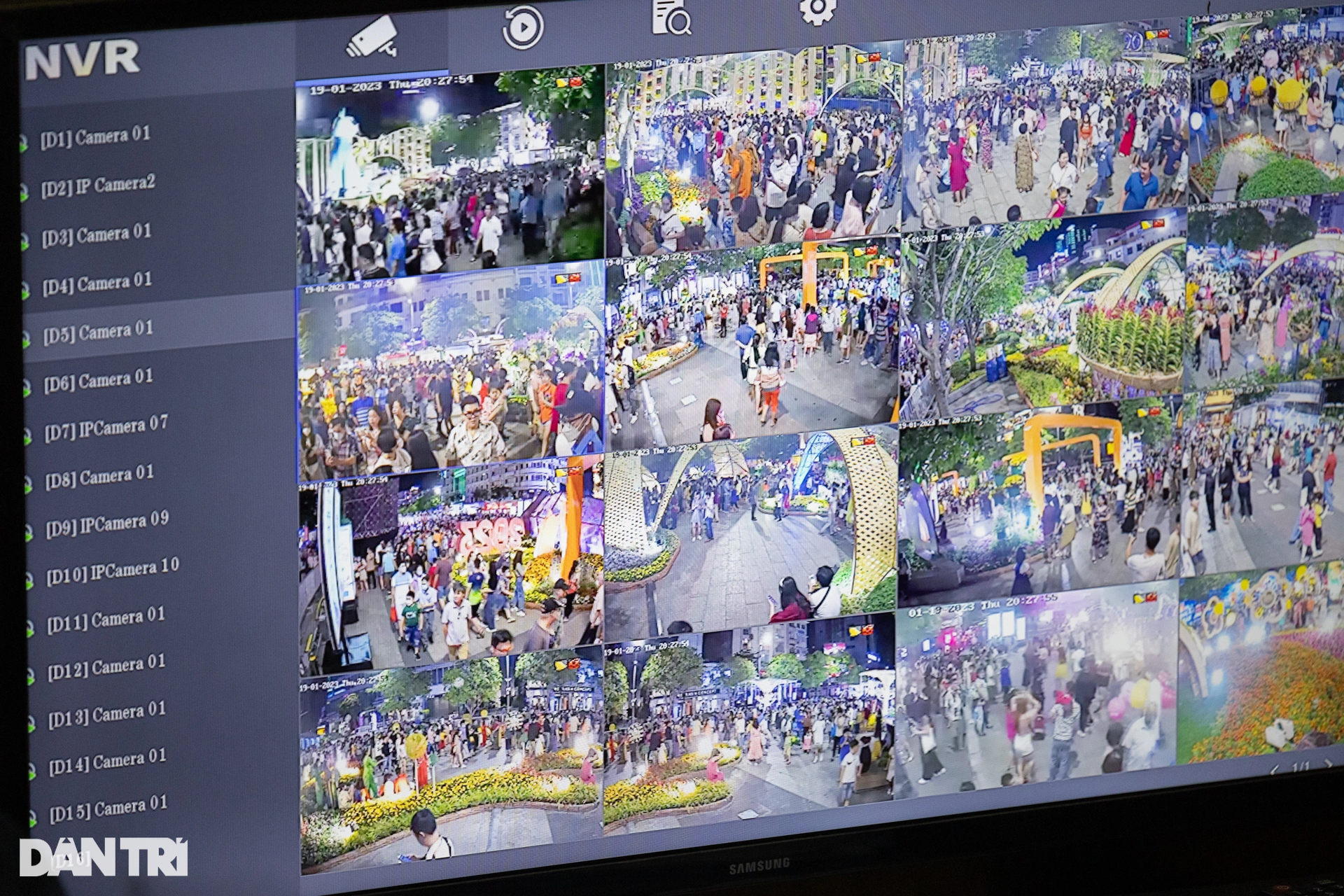 To ensure people's security, cameras have been arranged along Nguyen Hue Walking Street.
The flower street was packed with visitors.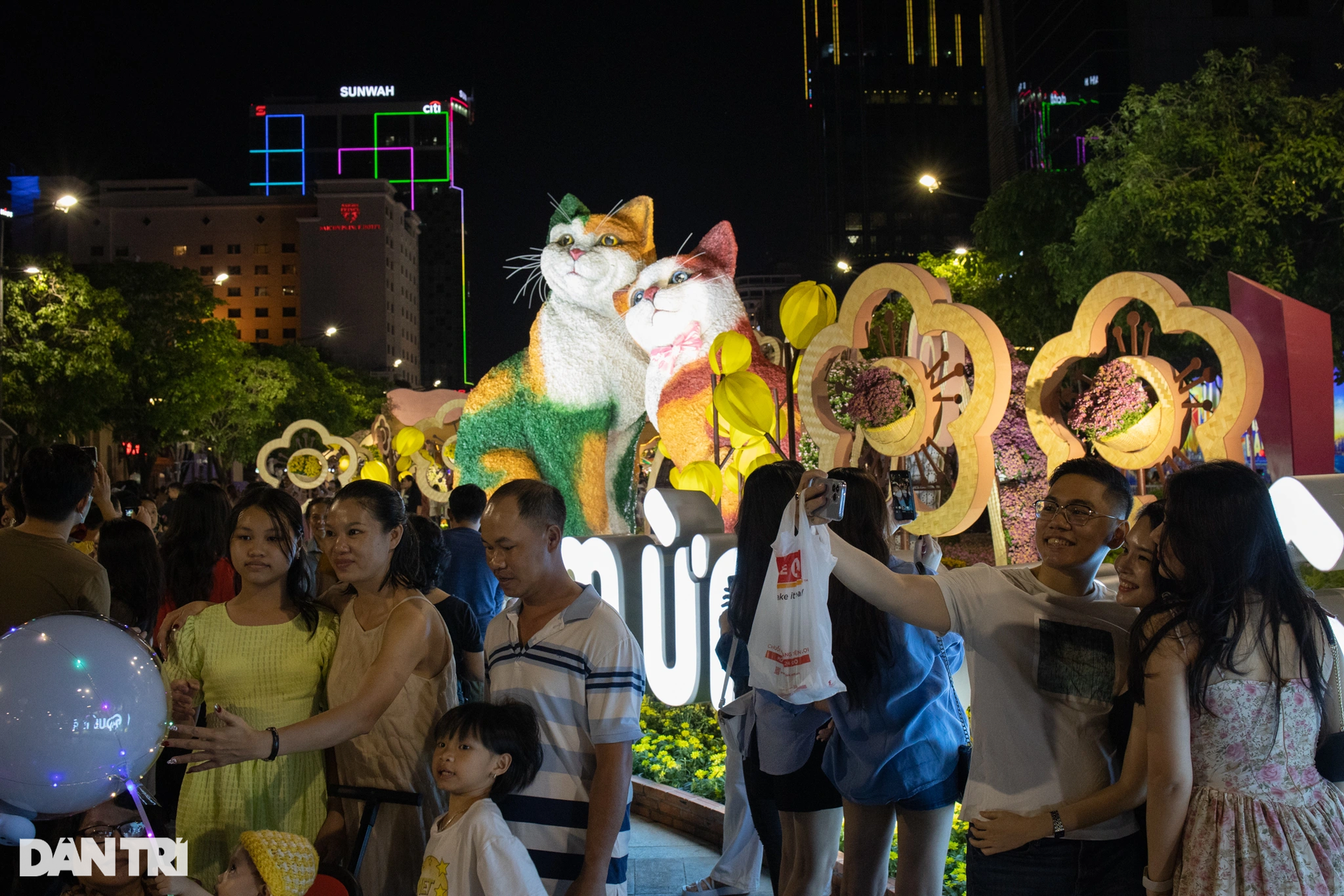 The 5 meter high cat mascot attracts many people to take souvenir photos.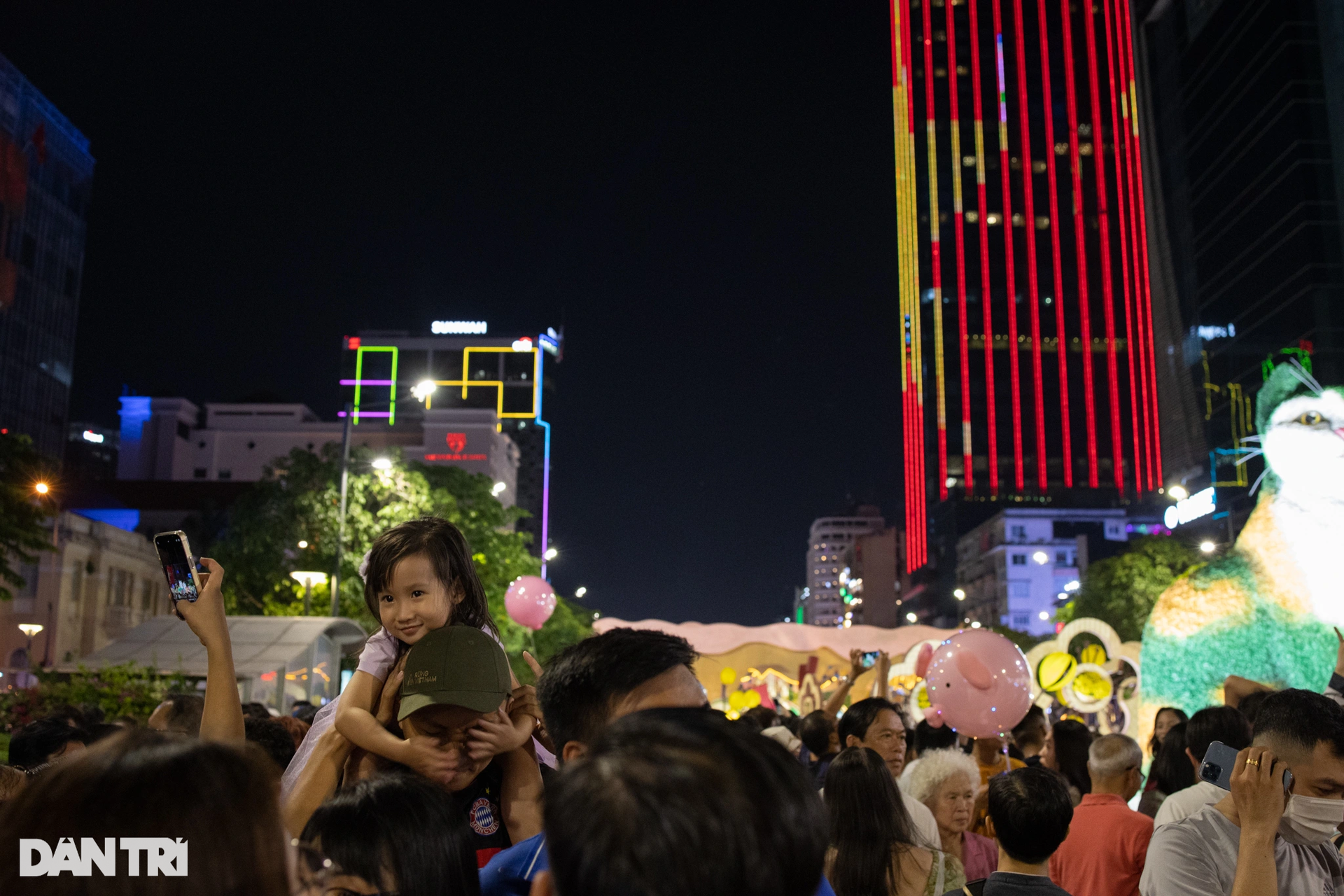 The children are carried by their parents on their backs to avoid being jostled and pushed.
With the message HCMC – Happy Spring – Prosperous Spring, the 2023 Tet flower street has many innovative designs. Specifically, a bridge 40m long, made of iron and wood 1.8m high from the ground. This is an ideal place for visitors to fully capture the view of the 300-square-meter flowerbed of the "Brilliant Flower City" scene.
"This is the first time my family and I hang out at Nguyen Hue flower street, everything is decorated beautifully," excited Ms. Trang.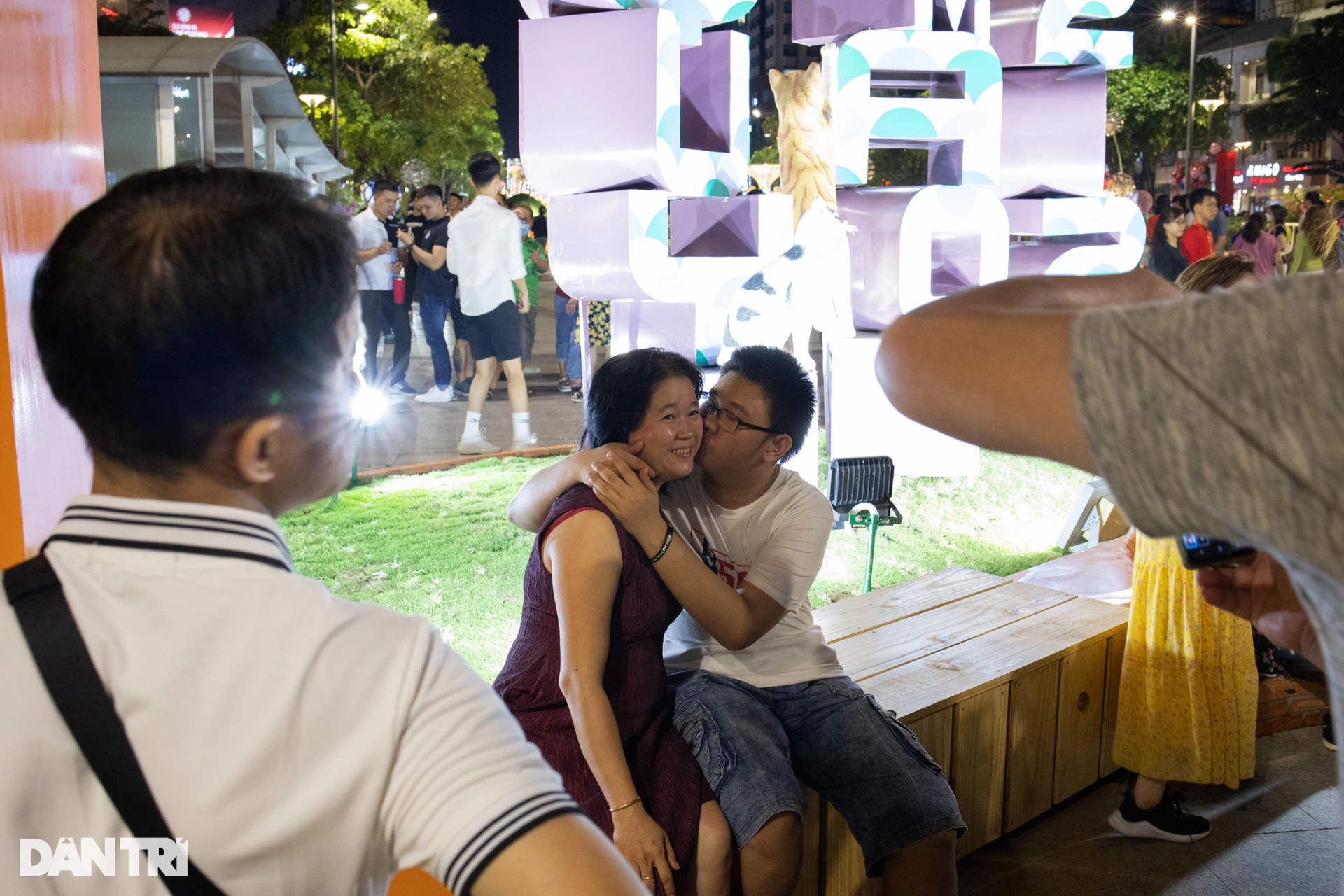 People take souvenir photos at the miniatures.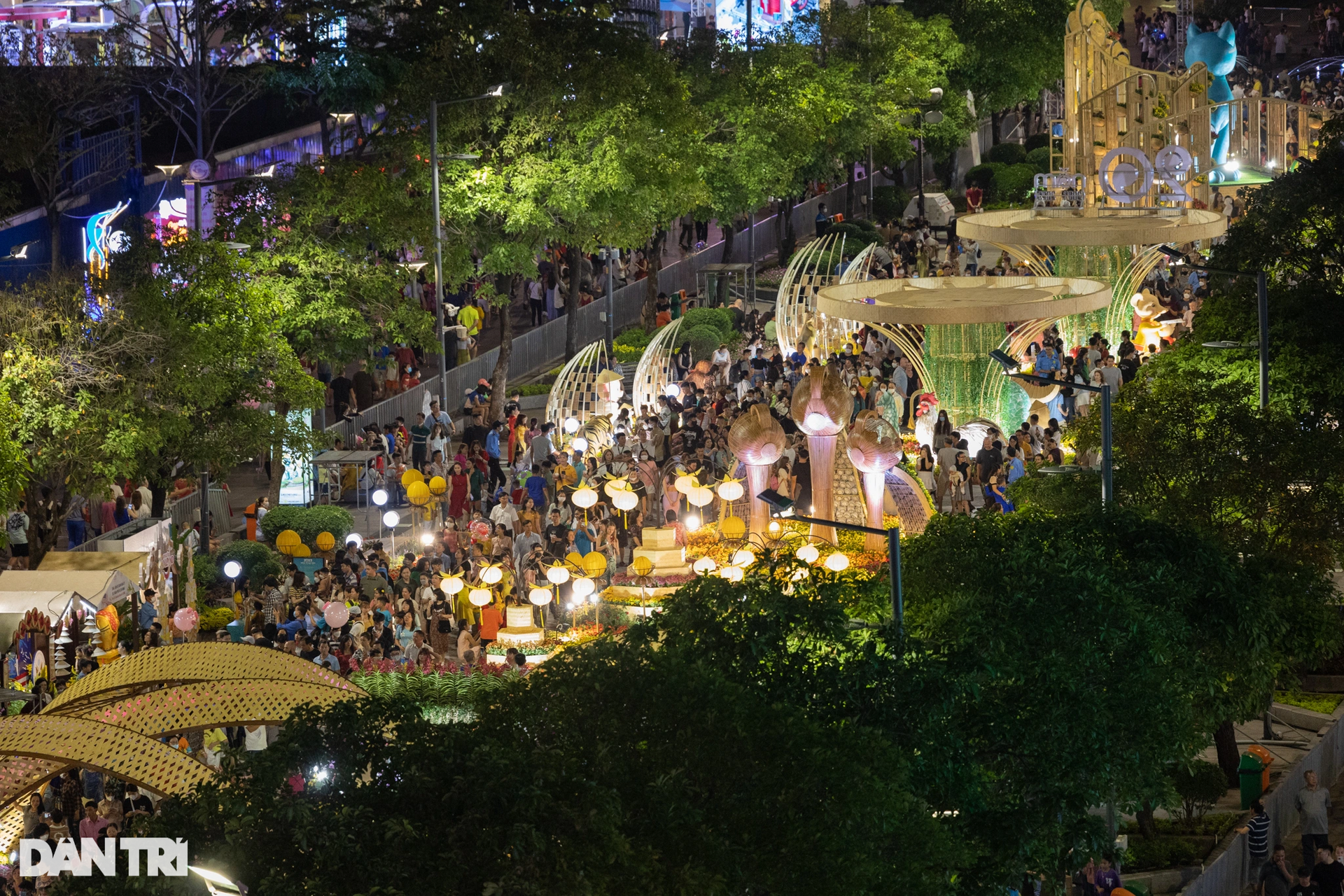 Flower Street is divided into two chapters, including "Xuan An Vui" and "Spring Prosperity".
The flower path is more than 600m long, using many environmentally friendly and reusable materials such as metal, foam, rattan, bamboo, bricks, fabric, elastic bands… and about 88 kinds of flowers, 18 kinds of leaves. , nearly 106,000 pots, flower baskets of all kinds, more than 300m2 of grass.
This year, Nguyen Hue Flower Street for the Lunar New Year will extend its service time by one day compared to previous years, from the 28th of the Lunar New Year to the 5th of Tet.
According (Dan Tri)