These are all famous delicacies, helping Vietnam become a familiar name on the world culinary map.
Daryl & Mindi Hirsch are a couple from Lisbon, Portugal. They are passionate about travel and have traveled to about 50 countries around the world to admire the beautiful scenery as well as taste the specialties of different cultures, which this couple especially loves to explore. fiber dishes.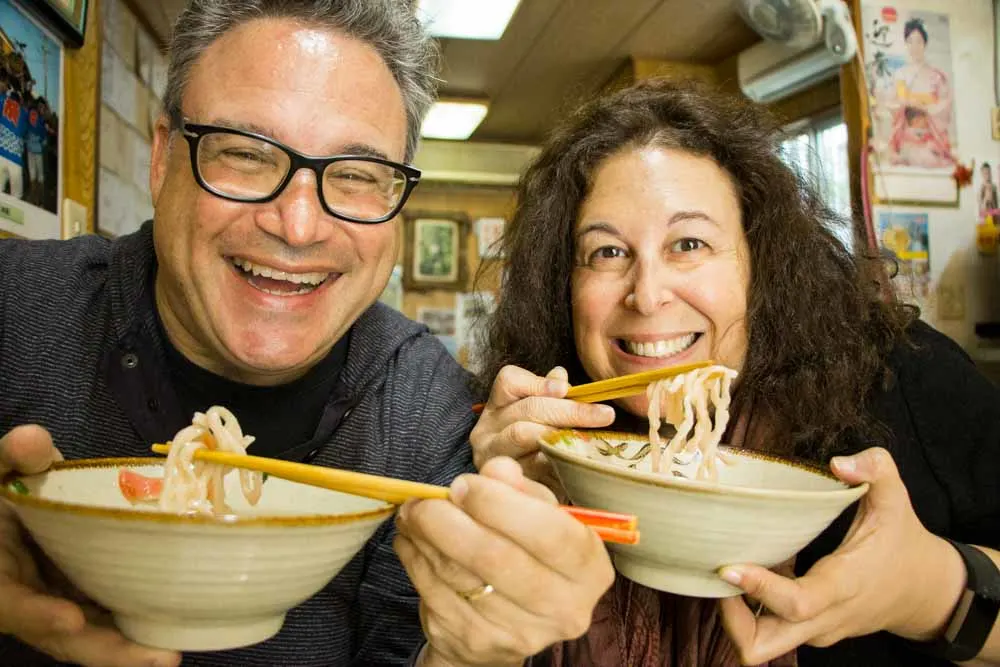 "We eat a lot of fiber dishes all over the world, from Asia to Europe, and also in the US where we live. Our love for fiber dishes has been Taken to a whole new level on a three-year round-the-world journey during which we ate all sorts of staples in dozens of cities and countries," said Daryl & Mindi Hirsch.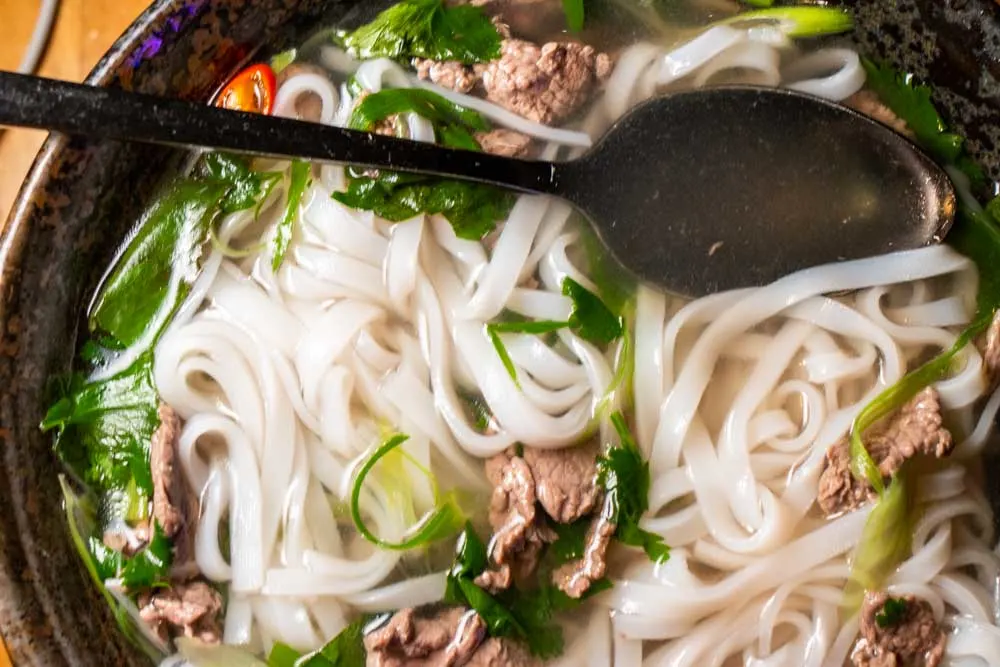 In the journey of culinary discovery, Daryl & Mindi Hirsch voted for the 40 most delicious yarn dishes in the world, and in this list, 5 famous Vietnamese specialties were also honored to be present.
1. Pho
While Pho for Vietnamese is similar to ramen for Japanese, these two noodle dishes are quite different. If ramen noodles are made from wheat flour, noodles are made from rice flour, and the broth is elaborately made from stewed bones with spices such as anise, cardamom, fenugreek, and red onion to create something special. The taste is very delicious, attractive and makes diners satisfied.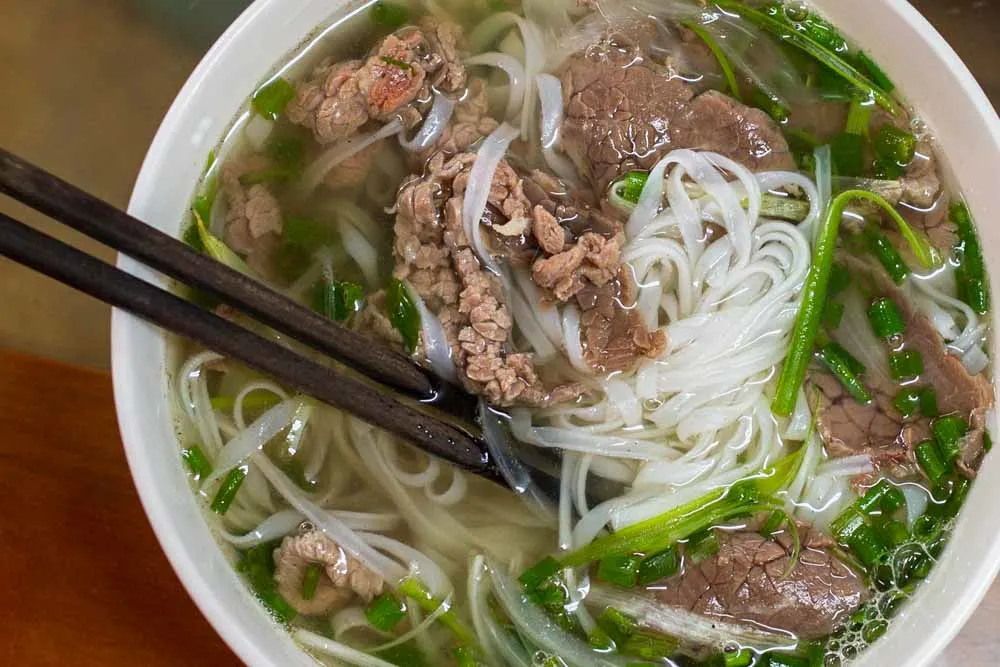 Vietnamese people usually eat pho for breakfast, but this dish can be eaten at any time of the day. There are 2 main pho dishes, beef pho and chicken noodle soup. When coming to Vietnam, pho is one of Daryl & Mindi Hirsch's favorite dishes and according to them, pho in Hanoi or Saigon are both delicious, however, pho in Saigon is a bit more spicy and sweet, like other dishes. Pho is served in restaurants in North America.
2. Bun Cha
Bun Cha has always been a favorite dish in Vietnam, but perhaps it became more famous when former US President Barack Obama and famous chef Anthony Bourdain (died 2018) tasted it together during the trip. to Vietnam in 2016.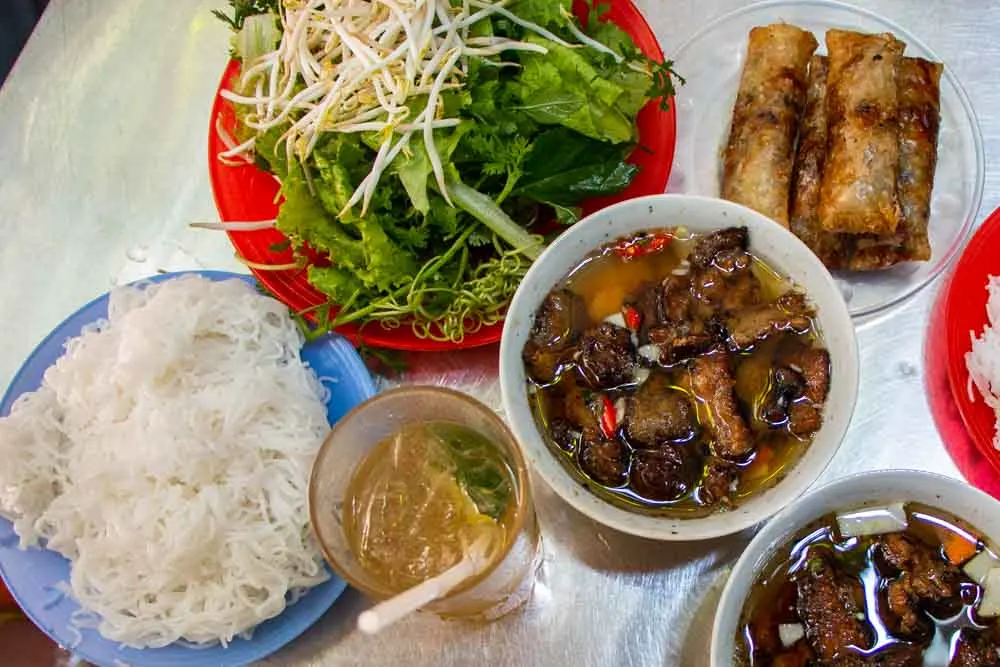 Also a fan of bun cha when coming to Vietnam, Daryl & Mindi Hirsch loves the experience of enjoying the food when dipping each pure white vermicelli into a bowl of sweet and sour dipping sauce, eating delicious grilled pork rolls, served with lettuce, perilla, banana flower, bean sprouts. If you are hungry, you can order an extra plate of spring rolls.
3. Hue beef noodle soup
It may not be as globally famous as pho, but Bun Bo Hue is also a dish that deserves to be on the list of the best in the world with an extremely rich flavor. The harmonious, slightly pungent sweetness of the bowl of broth combined with pork rolls, beef, and crab cakes will make diners flutter to the last piece.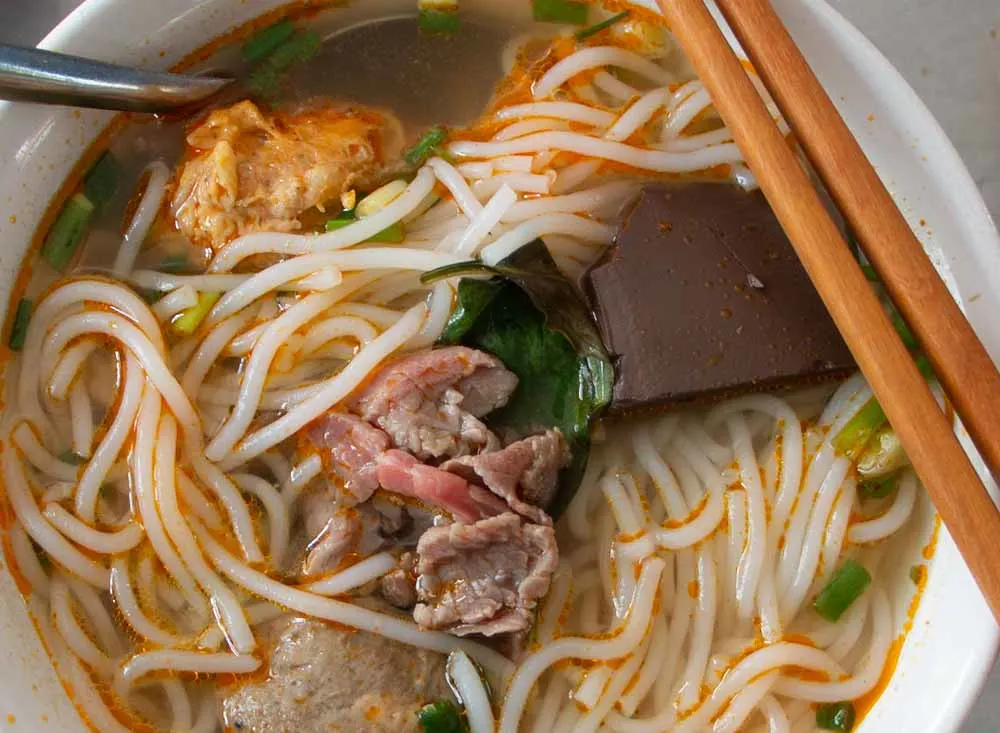 And although you can eat Hue beef noodle soup in any province of Vietnam, Daryl & Mindi Hirsch evaluates that Hue beef noodle soup in Hue – the birthplace of this dish still has the best taste.
4. Quang noodles
Quang noodle is a famous breakfast dish in central Vietnamese cities, such as Da Nang and Hoi An.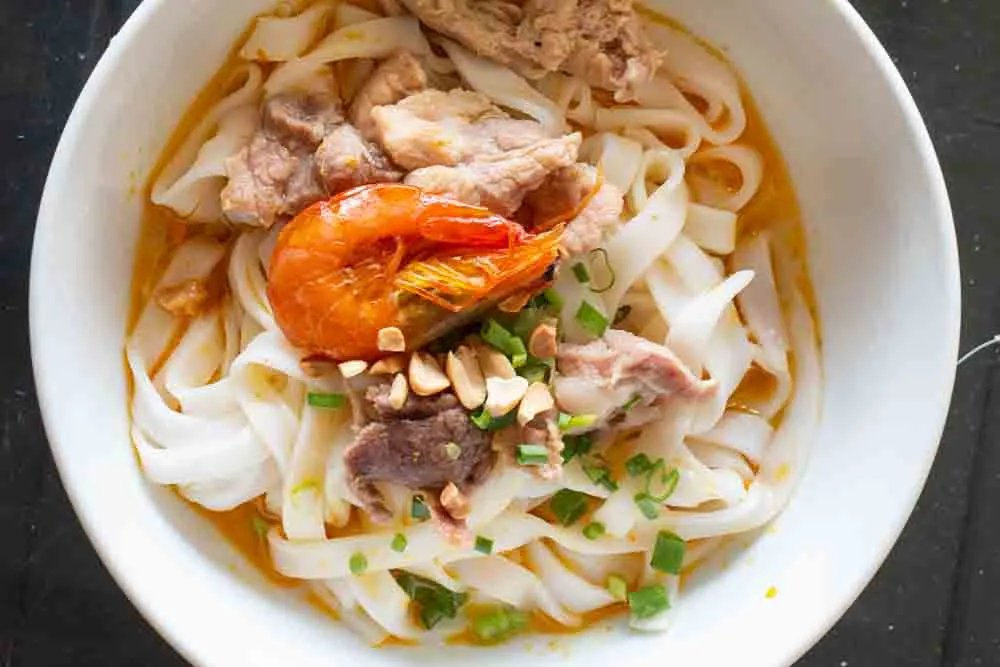 This is also Daryl & Mindi Hirsch's favorite breakfast every time they have the opportunity to come to Da Nang. Each bowl of noodles is a rich source of protein with toppings including meat (pork, beef, chicken, duck), shrimp, fish, eggs, roasted peanuts… and spices with chili, lemon, onion, garlic.. . provides full operational energy for the diners.
5. Pancakes
Although Daryl & Mindi Hirsch often eat banh chung in the center of Da Nang, in fact, this dish originated in the Southeast, and then became popular throughout Vietnam. Banh Canh with broth is cooked from shrimp, fish and pork leg with spices depending on the type of banh chung. Banh Canh fiber can be made from rice flour, wheat flour, tapioca or tapioca or rice flour mixed with tapioca.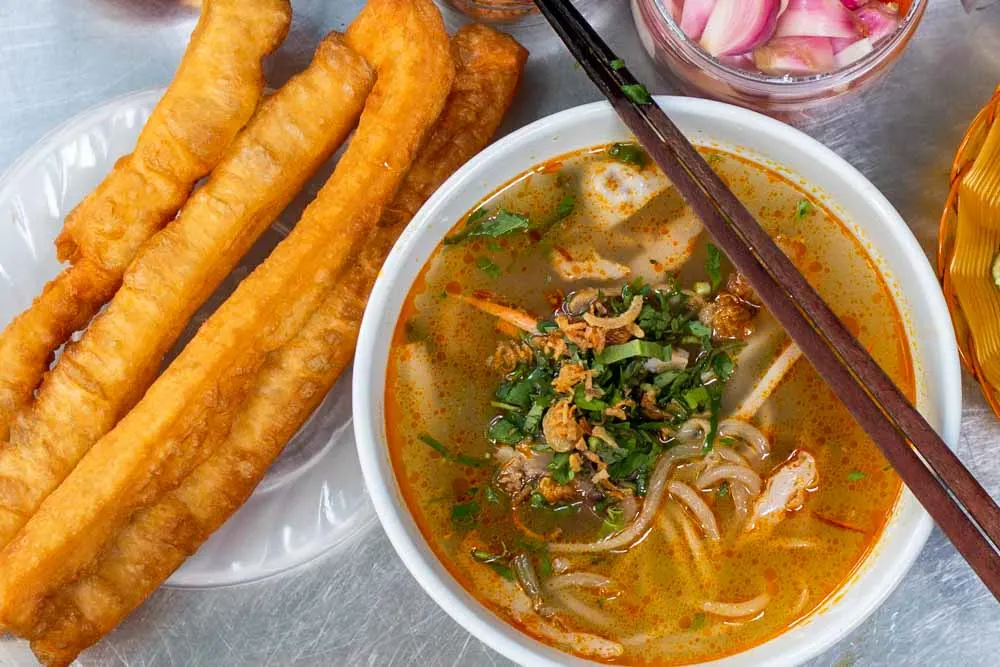 Depending on each region or the taste of the person who eats it, banh chung has different ingredients, for example, crab soup cake, crab soup cake, shrimp soup cake, surface soup cake, pork noodle soup cake, chicken soup cake, snakehead fish cake soup…
Here are some other standout yarns that appeared on cDaryl & Mindi Hirsch's polls.