With unique architecture and large space, Hanoi Museum has recently been a photo spot for many people in the capital, especially young people.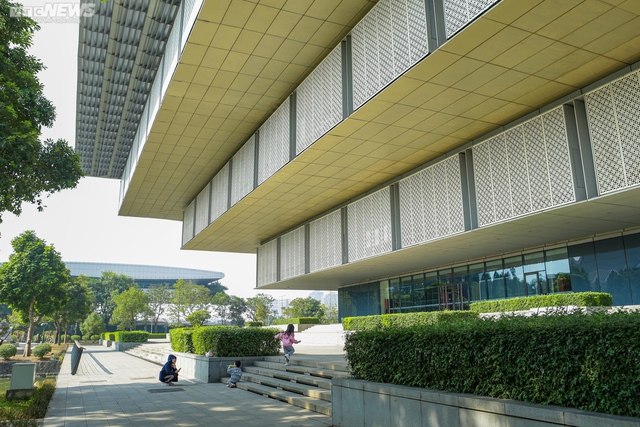 Hanoi Museum was established in 1982, in Me Tri ward, Nam Tu Liem district, Hanoi. By 2010, Hanoi Museum put on a new shirt with unique architecture to celebrate 1,000 years of Thang Long – Hanoi. In a cool green space, Hanoi Museum impresses with its inverted pyramid design and gray-white color scheme.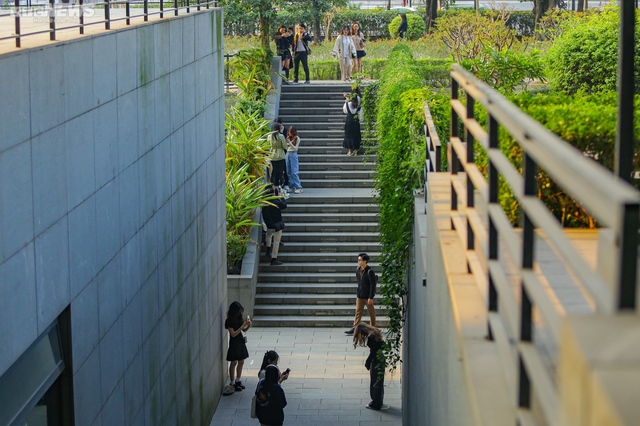 The museum is open for free, so many young people come here to take pictures to check-in because it meets the dual needs of both saving and having beautiful photos.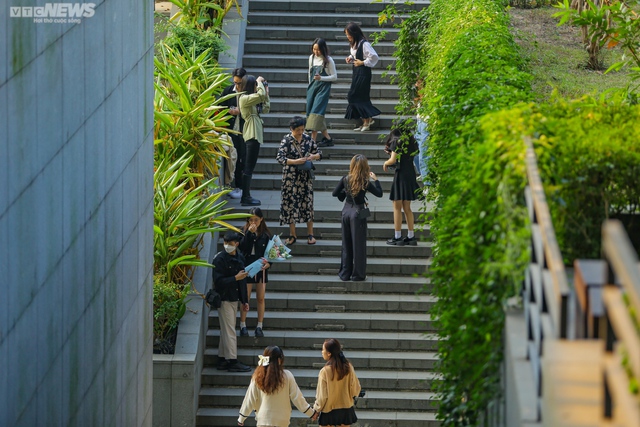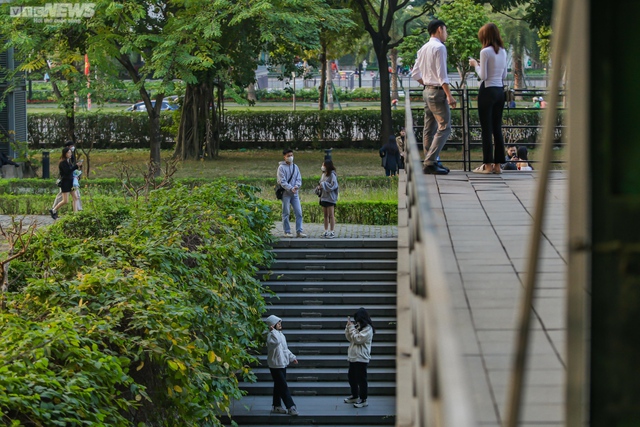 Every day there are hundreds of visitors here. The entrance area to the Hanoi Museum has many steps up and down, creating an eye-catching point, combining rows of cool green vines, attracting young people to stop and take pictures.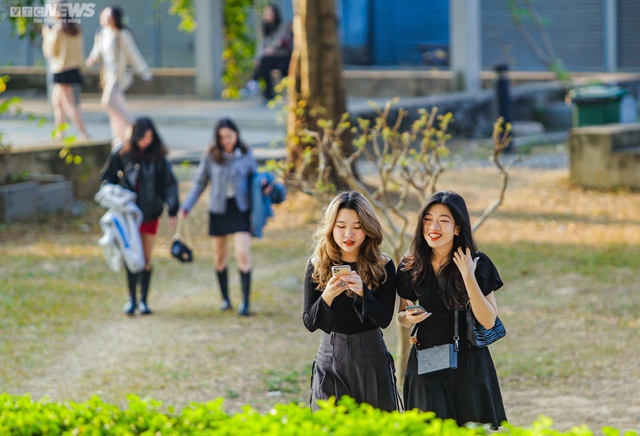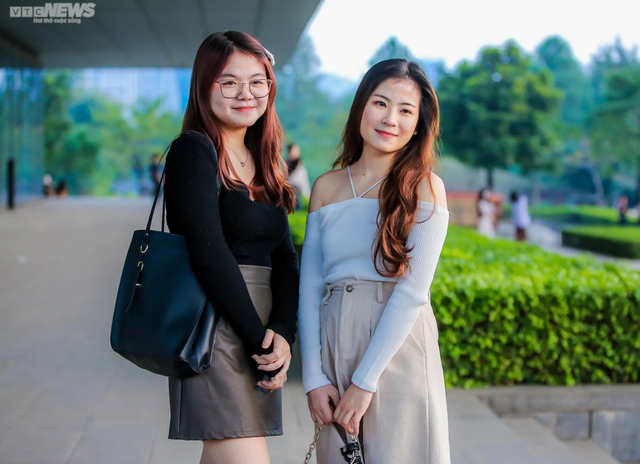 With a green space and unique architecture, Hanoi Museum makes people surprised through the camera angle of young people.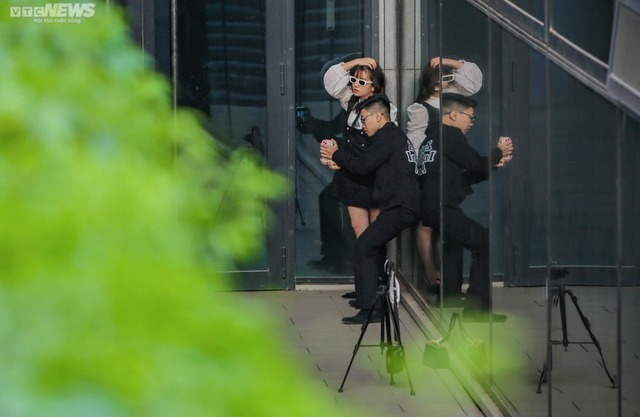 No need to have a professional camera, young people just need to use a smartphone to create countless impressive photos.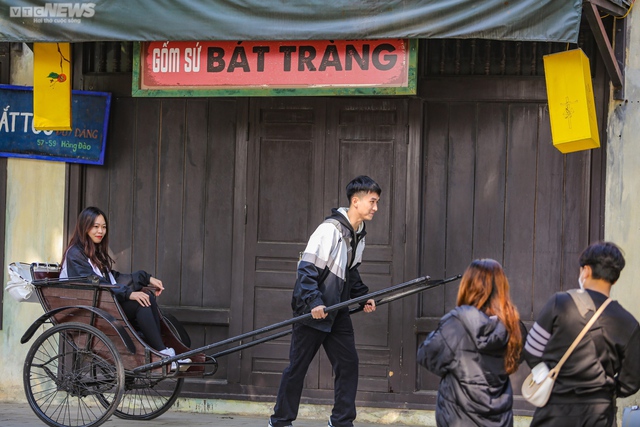 This place has many beautiful corners that "cut the hearts" of young people, including one that simulates the old streets of Hanoi. Many young people expressed interest in turning themselves into a rickshaw driver in the 90s.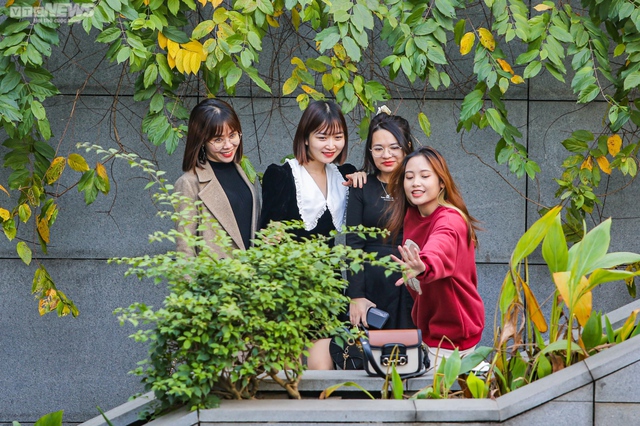 Le Ngoc (far left) said: "Through social networking sites, I discovered this strange check-in place, so I invited friends to come along to save memories."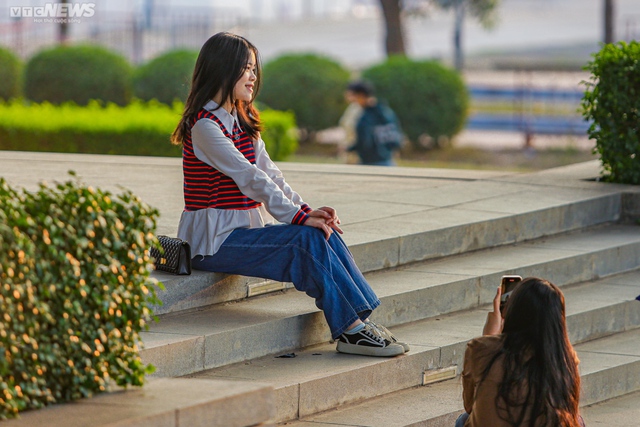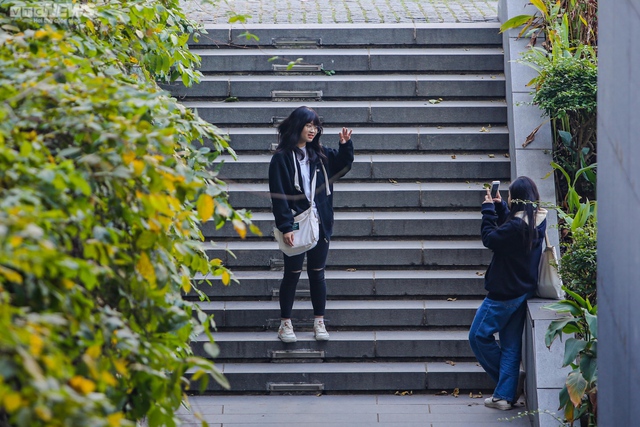 Young people comfortably relax next to the modern architecture of Hanoi Museum.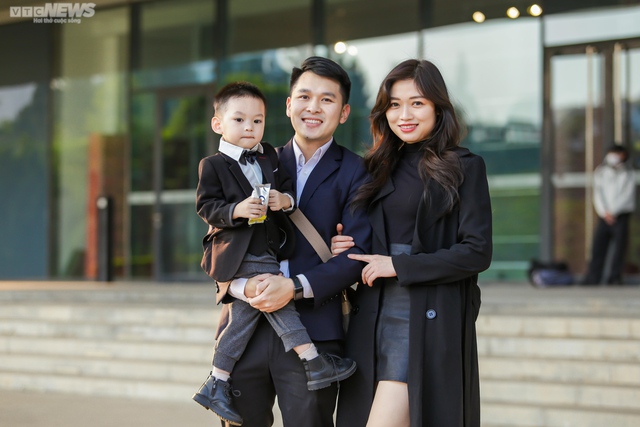 Ms. Lien (My Dinh, Hanoi) said, this is the first time she has come to the Hanoi Museum to visit and take pictures with her family. "On my free days when I don't travel, I come here with my husband and children to keep memories. I was very overwhelmed with the fancy scenery, many green trees blending into the modern space here," shared Ms. Lien.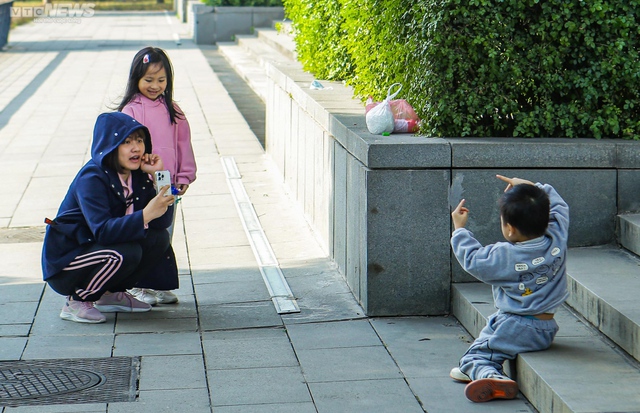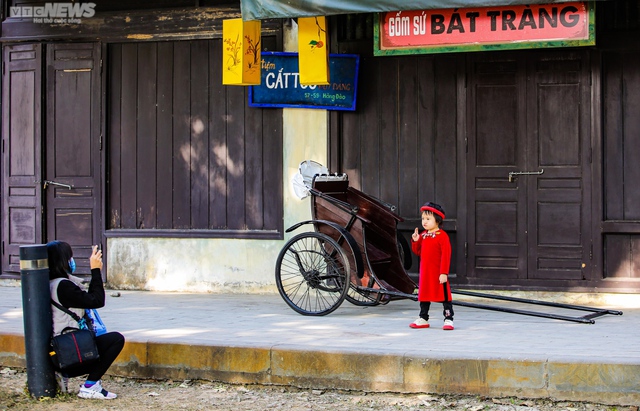 The children were also excited to pose for check-in.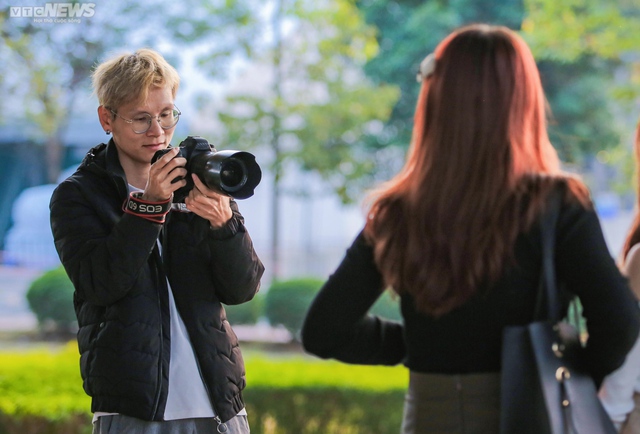 Hanoi Museum is also a place that attracts many photographers. "There are some of my regular customers in Hai Phong when they heard that the Hanoi Museum has many beautiful angles, so we decided to move here from Hai Phong to take the best photos," said Mr. Ta Dung. good.
According to VTC