A bag-shaped cream cake when released from the oven costs from 5 to 6 million VND, although it is expensive, the rich always ask to buy it as a gift for a special person or simply take a photo. virtual live image.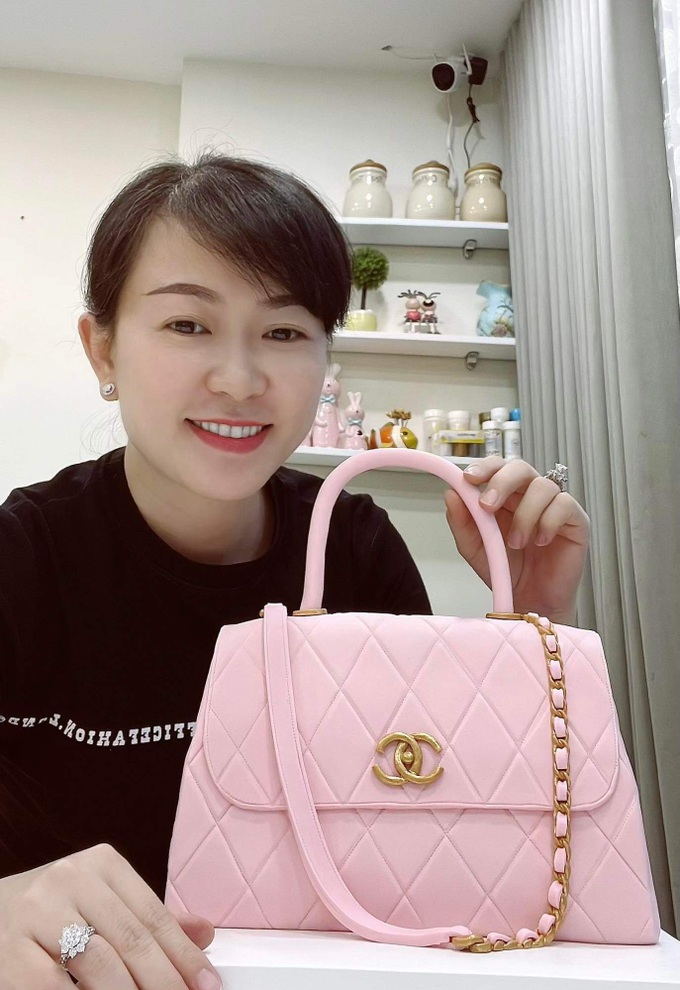 Starting from an accounting job, with a stable income. However, Luu To Van (40 years old, Ho Chi Minh City) still chooses to return to the kitchen to conquer difficult cake samples instead of making ordinary cakes.
For her, the concept of making ice cream cakes does not simply stop at ordinary cakes, but it also has to have eye-catching and unique shapes. Those cakes can carry the shape of a Hermes bag, a bowl of noodles, a pot of orchids to help please the eyes of the eater.
For each branded baguette, Ms. Van takes 6-7 hours to complete. The process is long but also quite complicated, each stage from making the core of the cake must be carefully weighed, to the outer shell must be rolled evenly, neither too thin nor too thick. Plus the small details that must be done manually to produce a complete and high-precision work.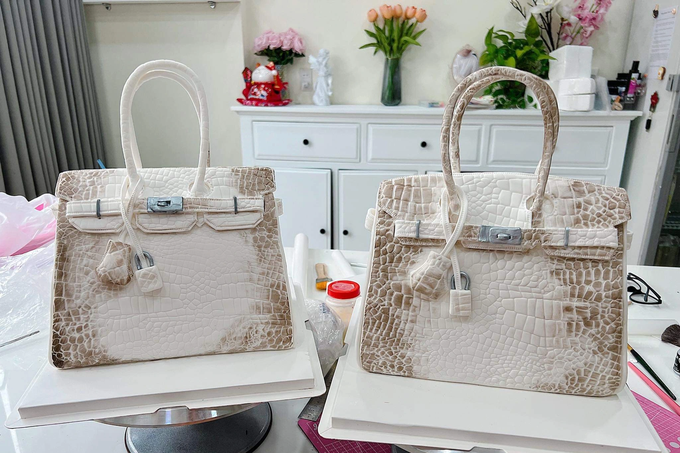 In the beginning, the mother of two had to exchange time with her family to focus on making difficult cakes, there were days when she chose sophisticated cake samples, and it was not finished until 12 o'clock at night.
"At that time, I wanted to give up and put away all ideas, but thanks to the encouragement and sympathy of my husband and family, I regained my spirit and became more serious with my passion." Ms. To Van said.
According to her: "As soon as she successfully made a branded bag with a price of 4-6 million VND/piece, the cakes she made were all works of great investment, with precise timing. carefully selected to help a perfect cake without any errors, so that the cake comes out to be "full of eyes and full of mouth". Therefore, most customers when asking to buy a cake are rich customers."
Thanks to the resounding success from the bags, orchid pots … brought, she is quite famous in the baking world and has a high income.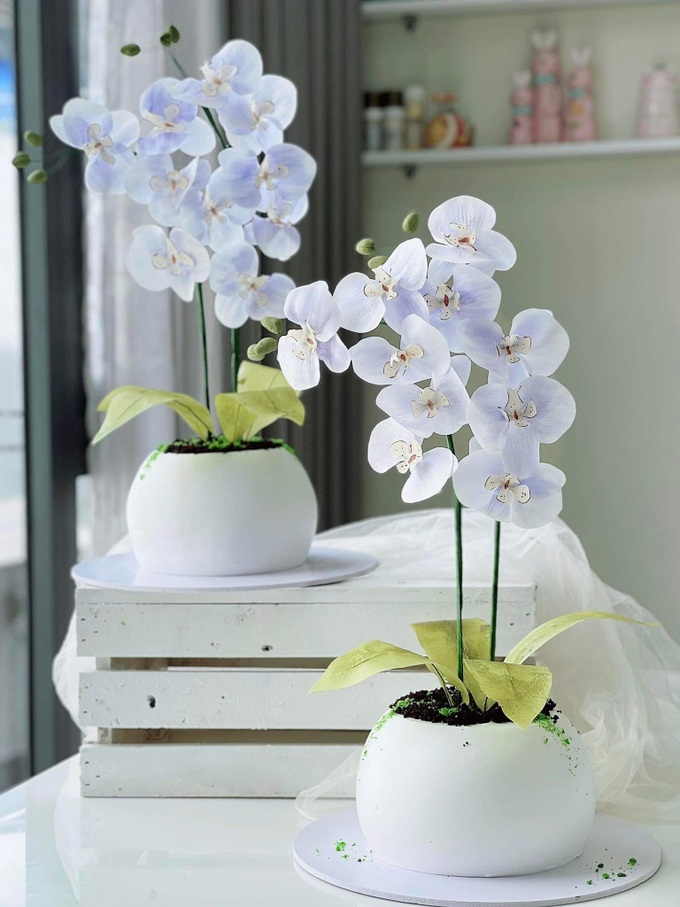 Before coming to the job of opening a baking class, Ms. To Van used to work at a family company. "The 8-hour workload is a headache, but after work I still rush into the kitchen to start with my hobbies, I think that's my favorite time of the day," Ms. Van said. share.
After going through short basic baking classes, when she got home, she researched on youtube by herself, tinkered with and created cake samples according to her preferences. Since then, each product that Ms. Van makes is always unique and of high quality. Being immersed in the moments of measuring flour, sugar, and milk is probably what helps Ms. To Van feel at peace in her soul.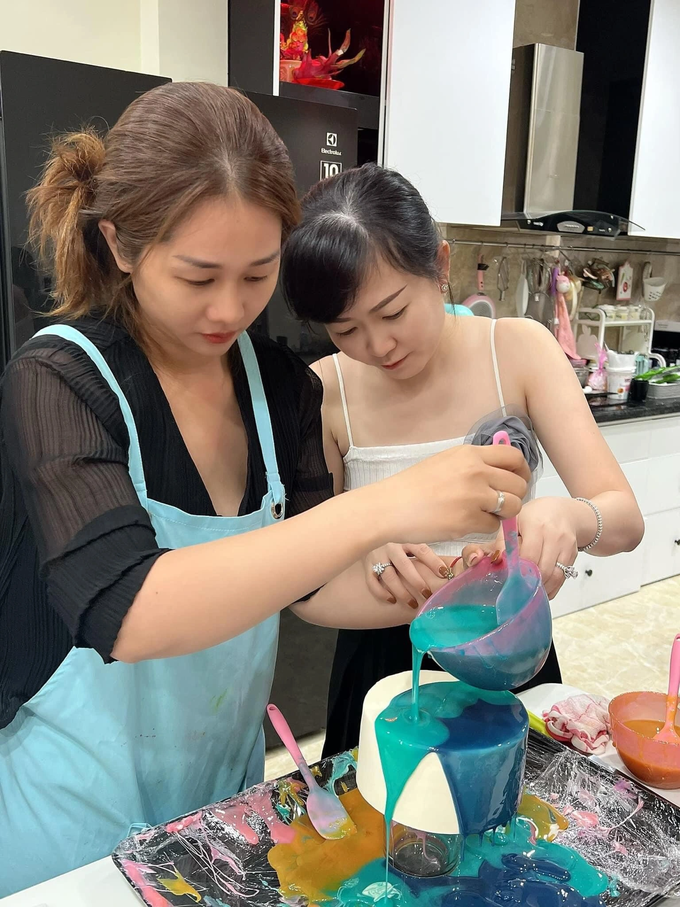 Ms. Van said that branded bag-shaped cakes or special shapes are priced from 1 to 6 million dongs. But the cake business has limited itself to catering to classes. It is known that each student when participating in the course will spend 40 million/40 days.($1=24,000 VND)
Although turning towards the passion is quite late, the sisters always cultivate and learn new things to improve their skills. Every birthday of a family member, she searches for new cakes according to each person's taste. The biggest joy for her is probably when the finished product comes out of the oven, no one wants to eat it because it's so beautiful.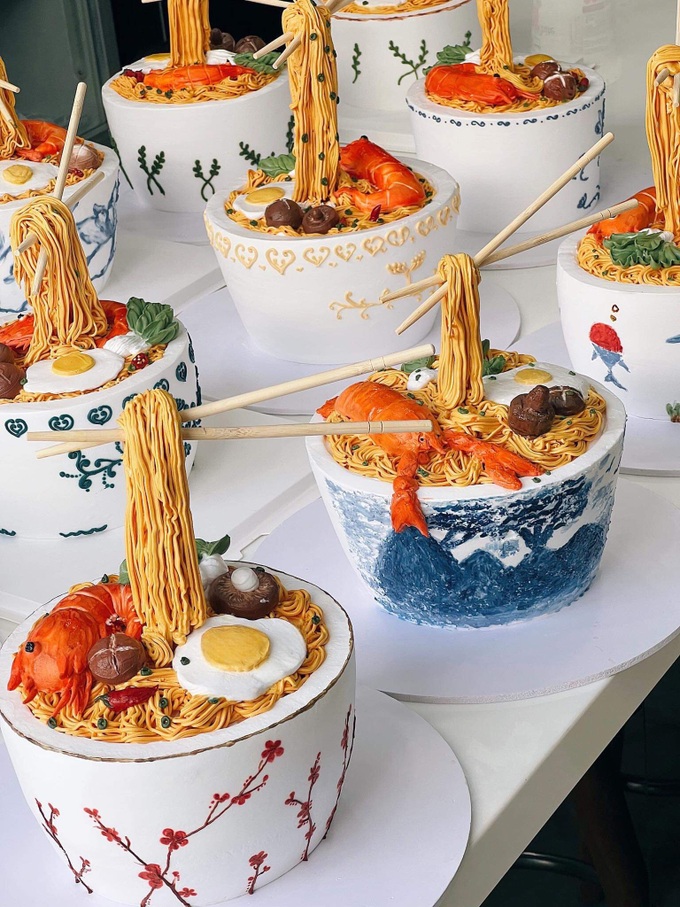 Photo: Internet (Vinlove.net)