When it comes to Phu Quoc, people often think of Dai beach, or Sao beach, … but few people know that in Phu Quoc there is also a beach with unique and picturesque beauty.
Thai Binh infinity sea is a name that has received a lot of attention recently, from the North to the South, everyone wants to stand in the middle of this giant mirror once to have virtual live photos for a lifetime. If the infinity sea is a super chill virtual living mecca in the northern region, the south right at the pearl island of Phu Quoc also has a wild infinity beach that few people know about, which is Ham Ninh Fishing Village beach. .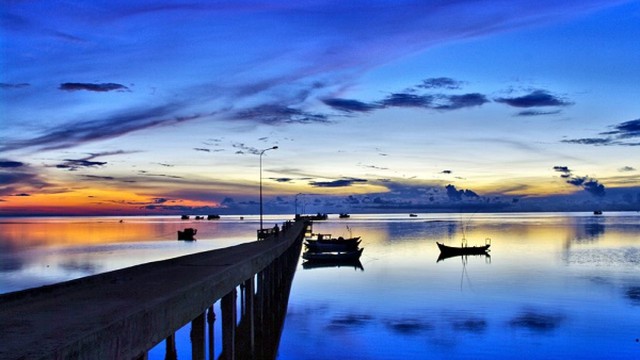 Photo: @Phu Quoc green
Ham Ninh Fishing Village is an ancient village nestled at the foot of the Ham Ninh mountain range hundreds of meters high. This place is one of the very new places for tourists when coming to Phu Quoc. Starting from the center of Duong Dong town, going back to the northeast for less than 20km, you will come to Ham Ninh commune.
Coming to Ham Ninh fishing village, visitors will enjoy the fresh, peaceful, cool air and the salty taste of the sea. But the most special thing is the beautiful scenery here. The fishing village still retains the simple, pristine look of the countryside, which has not been affected much by tourism activities.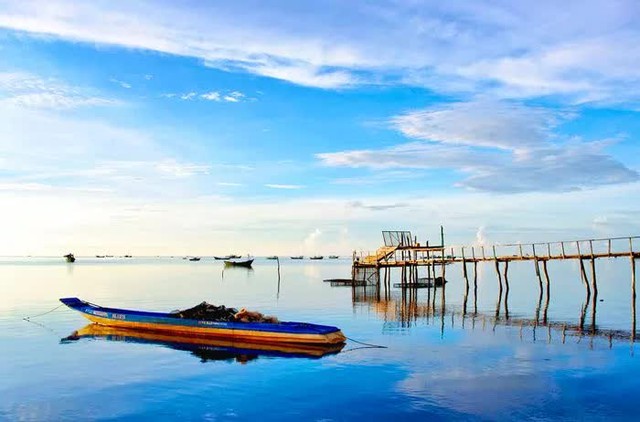 Photo: @Phu Quoc green
To admire the beautiful seascape as well as have interesting experiences, the best time to go to Ham Ninh fishing village is from October to March next year. At this time, the fierce storms have passed, leaving Phu Quoc with beautiful sunny days, little rain and an extremely pleasant climate.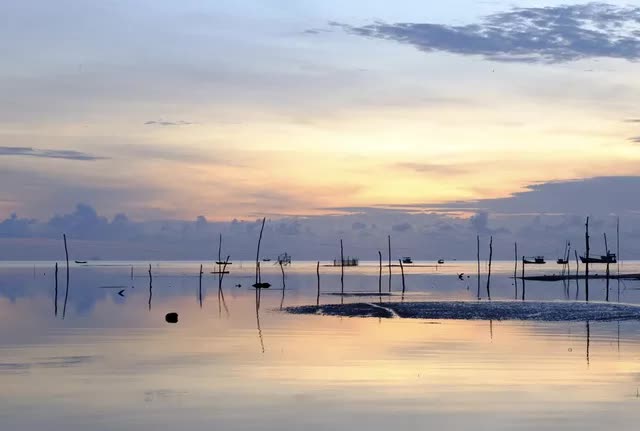 Photo: @Phu Quoc green
The beach here is quite shallow, because of the gentle slope, you can go hundreds of meters away. At low tide, the water is just ankle-level. On days when the wind is calm, the sea surface blends with the sky and reflects everything above, creating a shimmering, fanciful beauty…
If you visit Ham Ninh fishing village, the best time is to go at sunrise or sunset. This place also really attracts tourists thanks to its simple and rustic beauty and the best seafood cuisine in Phu Quoc.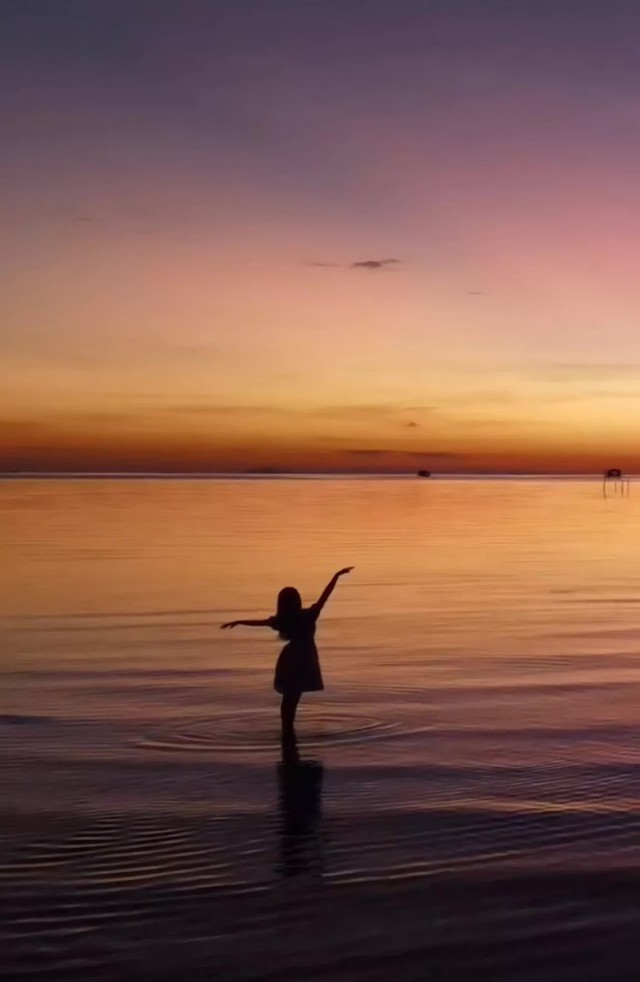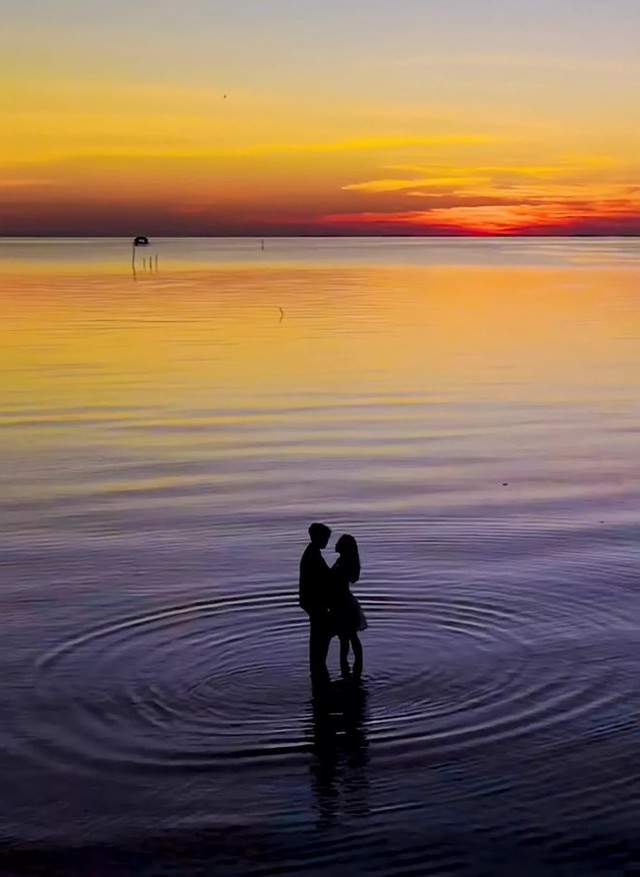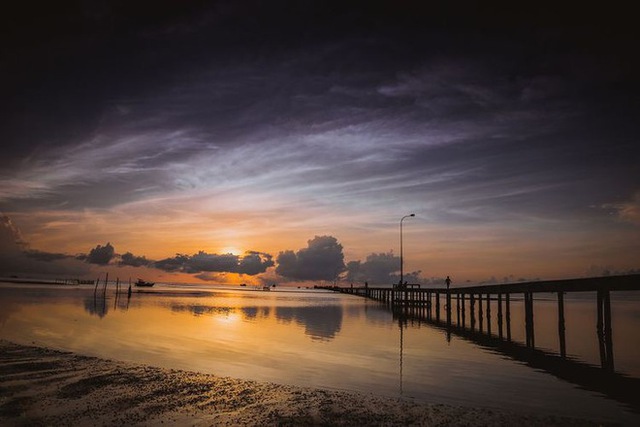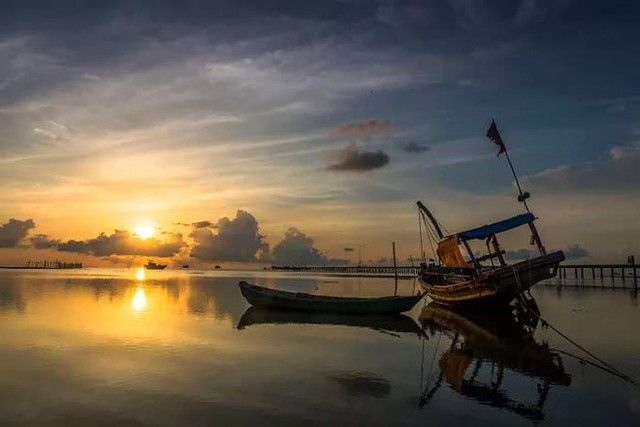 Photo: @Trip How Media Team