Kumquat is an ornamental plant that is being hunted by many people to play Tet 2023 because of the unique shape of its roots protruding from the ground.
This year, the market flowers – ornamental plants on the occasion of the Lunar New Year appeared with a new product, which is the kumquat tree bonsai. In the Sino-Vietnamese sense, carpentry is a tree, root is a root. Kumquat tree root is a kumquat tree whose roots protrude from the ground, revealing a beauty that is both healthy and soft.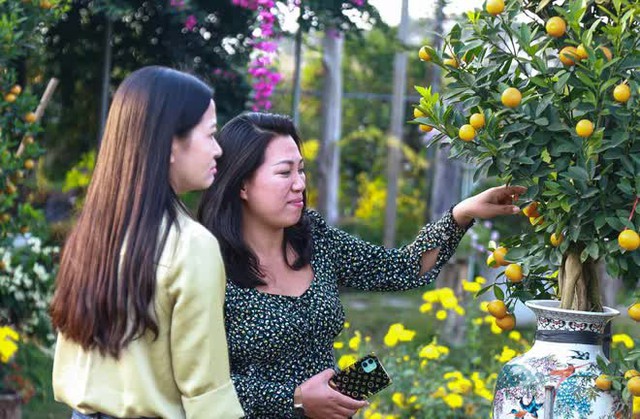 The kumquat tree was researched and put on the market about 5 years ago, but in the last 2 years, this ornamental plant has gradually become popular.Ms. Ngo Thu Trang (flower shirt) owner of Xuan Loc garden in Tu Lien (Hanoi) said that her gardener makes nearly 1,000 kumquat trees every year. However, most of the trees have been ordered by customers since October.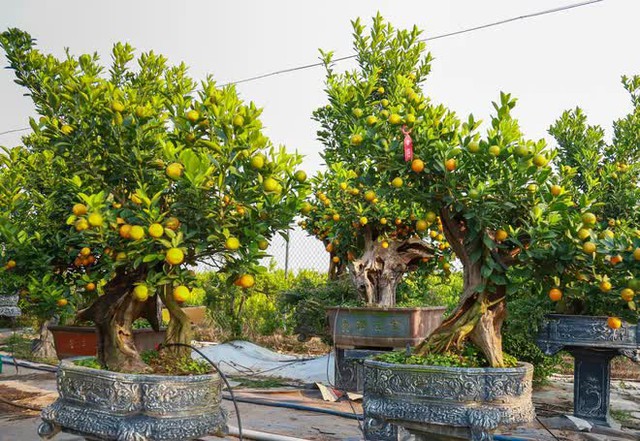 Kumquat trees have many shapes, such as: Brotherhood, motherhood, waterfall, five blessings, tam da, four quarters, and fortune pot… Currently, the selling price of kumquat trees in the garden ranges from 3 to 15 million VND.Big trees with beautiful roots amount to several tens of millions of dong.($1=25,000 VND)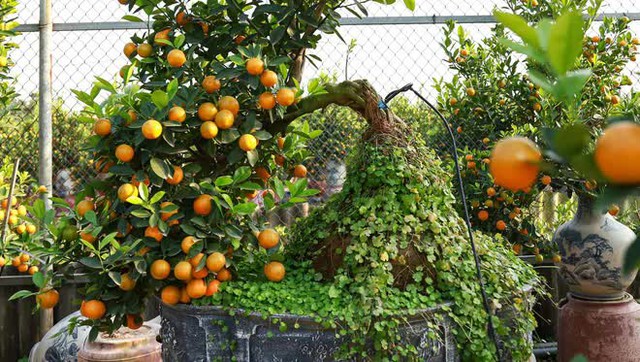 In order to get the desired kumquat tree work, the caretaker must put in a lot of effort. When the tree is young, the gardener will cover the root with soil for the roots to develop. When the roots are long and large, the worker will gradually bring the tree up from the ground until the roots are exposed and proceed to pose. On average, excluding incubation time, it takes 3 years to create a finished product.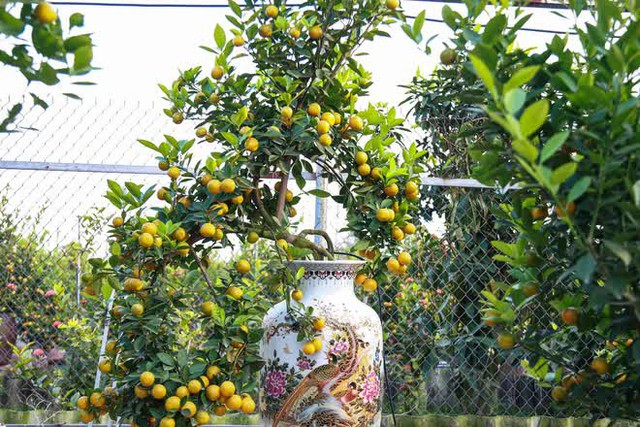 The most difficult part when taking care of kumquats is that when the roots protrude from the soil, it will make it more difficult for the plant to absorb nutrients, and the soil will be easier to dry out. Therefore, gardeners must use techniques to reduce the impact on the quality of life of plants.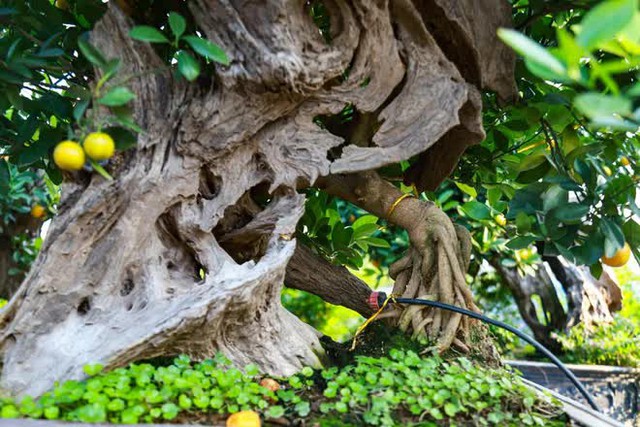 Depending on the number of roots of each tree, the gardener shapes it in many different shapes: Sometimes it is soft and undulating like the waves of the sea, sometimes as solid as a tripod, or woven into a bunch, symbolizing unity. , unified… Trees with bigger roots, the older they are, the older and more valuable they are.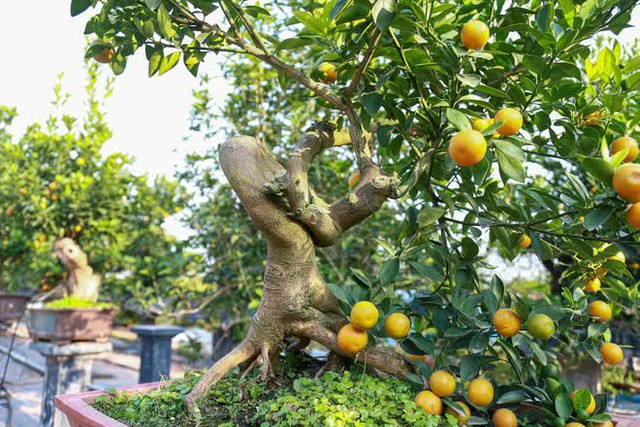 The tree's roots protruding from the ground symbolize that people, despite difficulties and hardships, are always strong to rise up in life.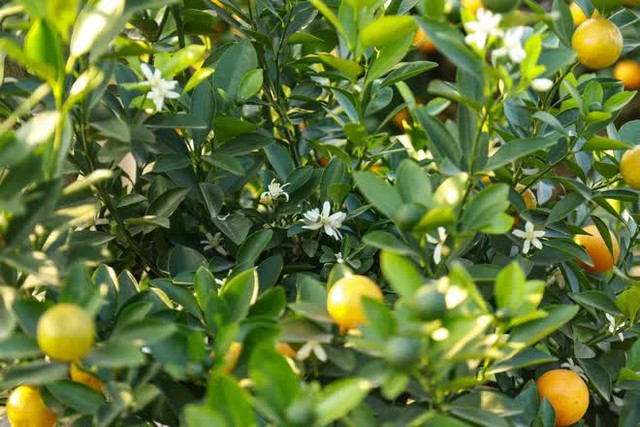 Besides the set of turnings, kumquat trees must also have a harmonious overall, coherent layout, and soft and rhythmic arcs that flaunt the beauty of the original and the trunk… Most importantly, the tree must still meet all four "green" factors. – ripe – flower – loc" like other ornamental kumquats.
Photo: Internet (vinlove.net)