Realizing that the field of study he pursued was not suitable for him, Luan decided to leave the city to return to his hometown and earn more than 100 million VND per month in the profession of growing succulents, after many difficulties.($1=24,000 VND)
In a space of nearly 500m2 in the heart of Gia Nghia city (Dak Nong), thousands of stone lotus pots with all kinds of different species thrive.
The owner of this succulent garden is Nguyen Hoang Luan (SN 1995), who once decided to drop out of university after realizing that the university environment was not suitable for him.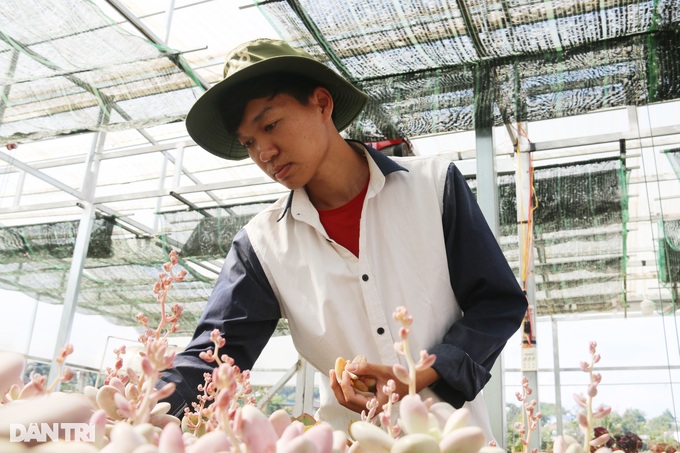 Luan said that before entering university, he spent a lot of time on computers. I thought I had a passion for information technology, so after graduating from high school, Luan entered a university and studied in this field.
However, after 2 years at university, Luan decided to quit to find another direction because he realized that the major he pursued was not suitable for him.
Nguyen Hoang Luan shared: "A lot of people in my family opposed my decision to leave school at that time. But if I study a subject that I'm not passionate about, I don't have love, it's really difficult. So I determined to stop. During this time, I began to learn about growing succulents to earn money to support myself."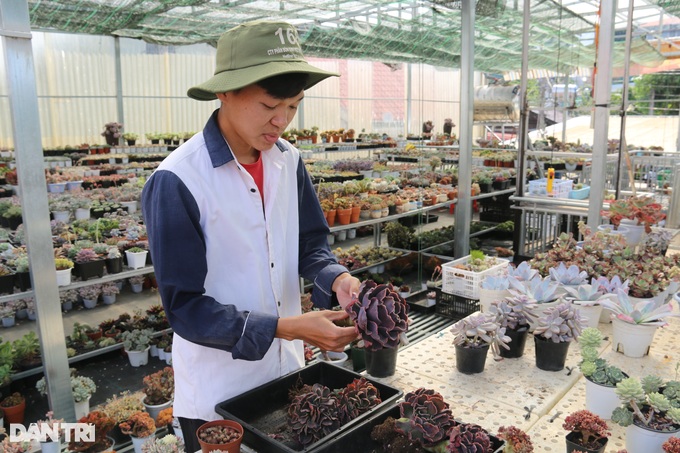 Luan quit school, used nearly 5 million VND that he saved to go to Da Lat city (Lam Dong) to learn the process of growing succulents. After a period of apprenticeship, Luan used the remaining money to import succulents for planting and trading.
The business of young men starts from small tables, placed on sidewalks, in crowded places.
This guy's initial difficulties were not only in terms of capital, technology, finding quality sources or the number of customers was not high, but also people's apprehensive eyes for him.
Luan shared the first time, working while learning and drawing experience, along with direct sales, Luan also collected and imported many new varieties from abroad to meet the needs of the market.
Especially, from the initial opposition, Luan received encouragement from his parents and the support of his sister. After 6 years, the young man has developed a stone lotus garden with nearly 500 varieties with thousands of lotus pots.
"Stone lotus likes the sun, so I take advantage of the family's vacant land to build succulents. Caring for sucrose is also quite simple, just ensure the light for the plants. For plants with marks currently sick, should be removed immediately so as not to spread to other potted plants," Luan shared his experience.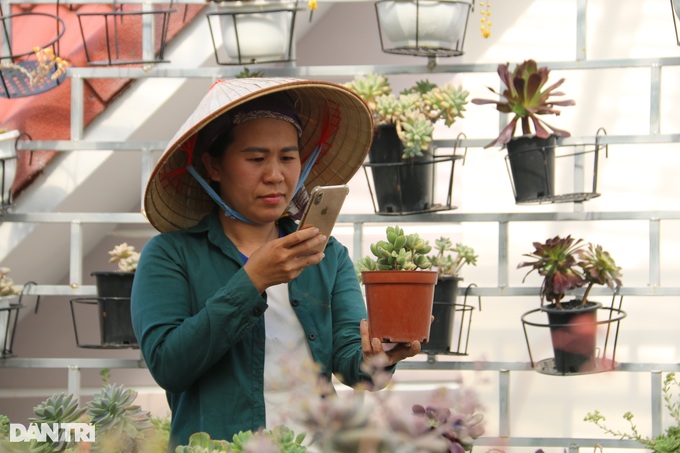 In addition to direct sales, Nguyen Hoang Luan also takes advantage of social networks, setting up Facebook and Youtube pages to advise on growing succulents, sourcing online customers.
In the past three years, the demand for playing succulents has increased. Luan imported more varieties of succulents from abroad for sale, and at the same time developed mutant and high-value succulents in the market.
"Stone lotus here has many types, meeting the needs of flower playing from popular to high-end. There are stone lotus plants that cost only a few thousand dong, but there are also pots of 3-4 million dong because the trees are old. large or mutant varieties, difficult to breed," Luan said.
Up to now, Luan has customers in almost all provinces and cities across the country, even retailing to foreign countries. Currently, Luan's garden provides hundreds of stone lotus pots of all kinds to the market every day. The succulent garden also helps Luan have a monthly revenue of more than 100 million VND.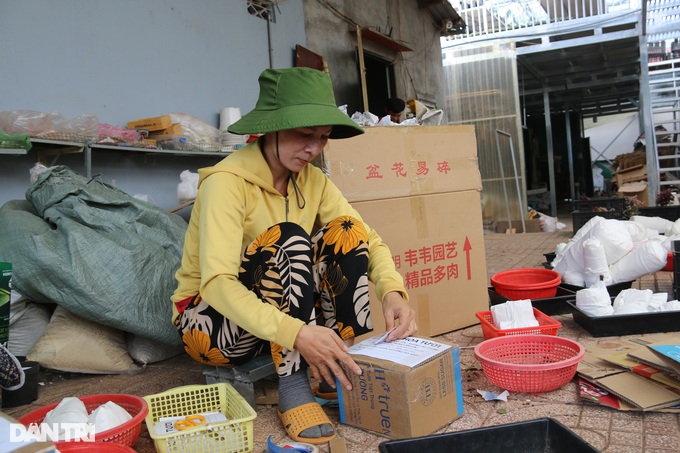 Not only bringing a high income for himself, Dak Nong's lotus garden also creates stable jobs for 3 other workers , with a salary of 6-7 million VND/month.
Looking back on the past journey, Luan said: "For me, giving up a major that I have no passion for, no love is the right decision. If at that time I was not decisive, I tried to hold on. With university, perhaps there won't be a stone lotus garden like today."