Nha Trang is an ideal destination in the spring-summer time frame suitable for tropical tourism.
Nha Trang (Khanh Hoa) is a coastal city, which has long been a familiar tourist destination attracting domestic and foreign tourists. Possessing many beaches, beautiful bays and many large and small islands… Nha Trang is an attractive tourist destination for families. Here are the reasons why Nha Trang is so attractive.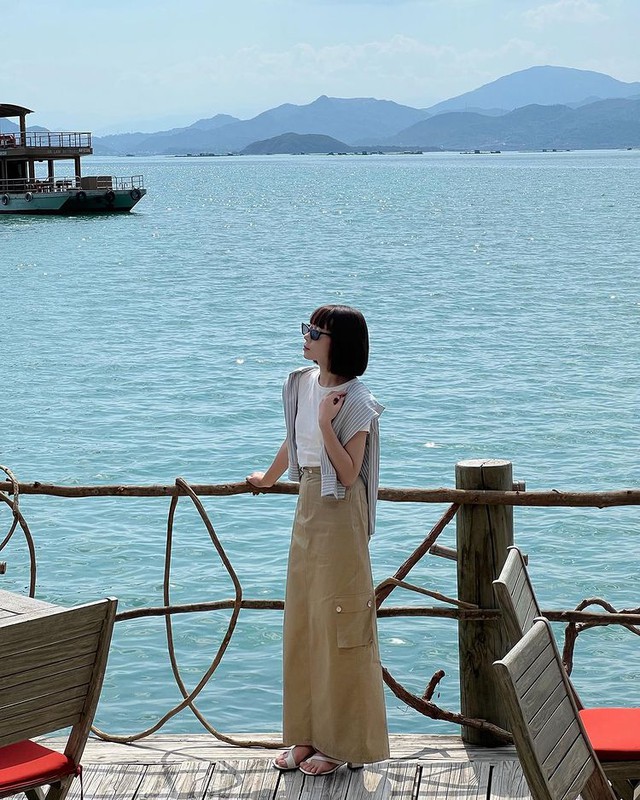 Photo: @hoajuly.
WHY NHA TRANG IS SO INTERESTING PLACE FOR FAMILY…
Possessing a mild climate and beautiful check-in locations
Nha Trang has a temperate climate, with a dry season lasting from January to August, with no cold winters. At the same time, this place is less affected by storms, so visitors can travel all year round.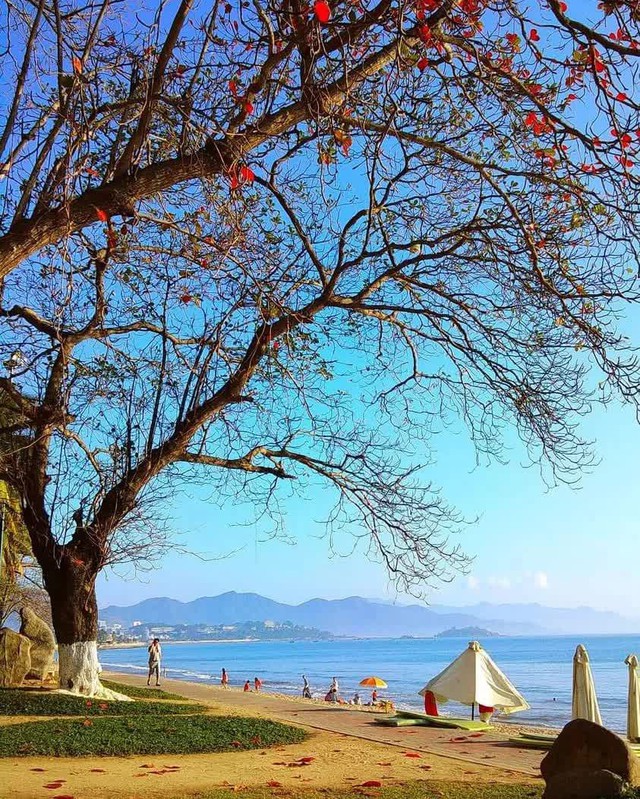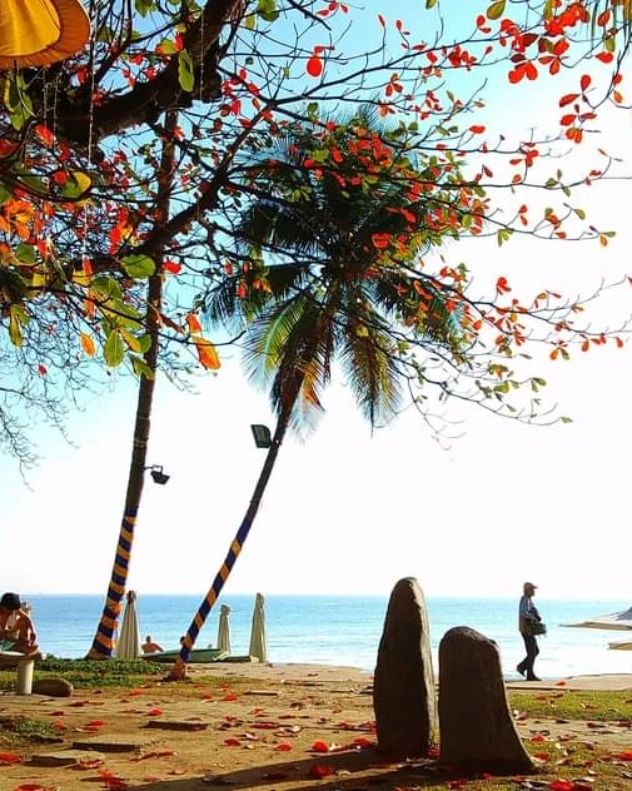 Photo: @longinat0r.
Being included in the list of one of the most beautiful bays in the world, Nha Trang has many attractive destinations from clear blue beaches with white sand to unspoiled and peaceful islands. The most touristy island is the tourist season.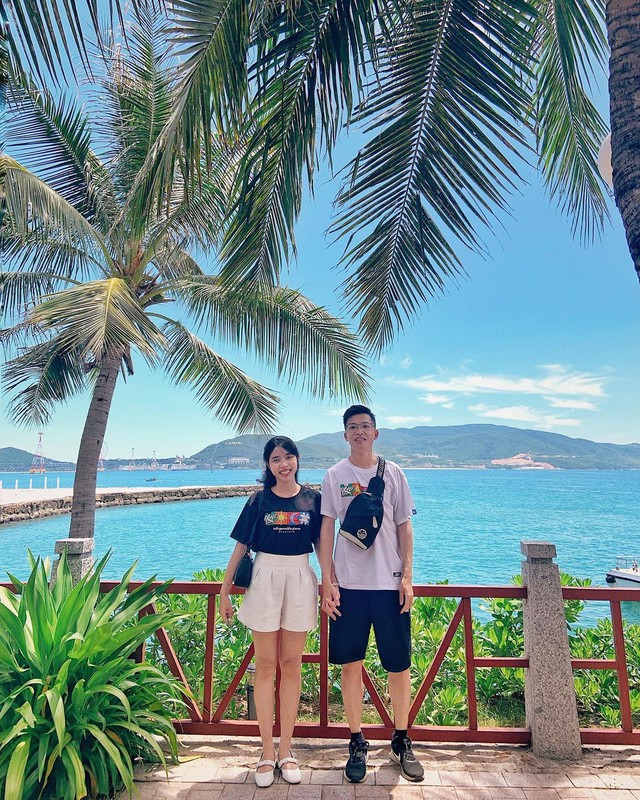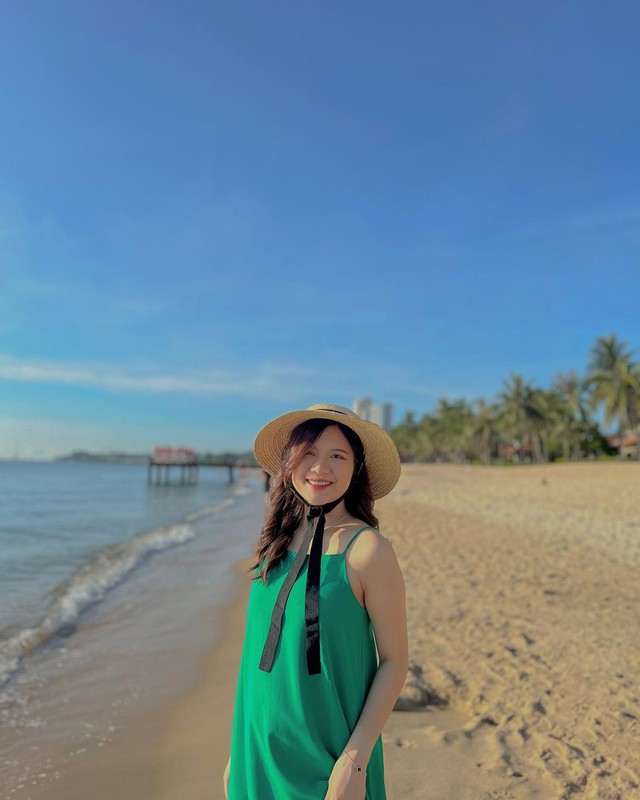 Photo: @socdiary_, @hanh.luonghongg.
Nha Trang Beach: Running along the city, Nha Trang beach is a tourist attraction. The beach is rated by visitors as clear, clean, white and fine sand. The area where most people gather to bathe is around the area of ​​Tram Huong tower.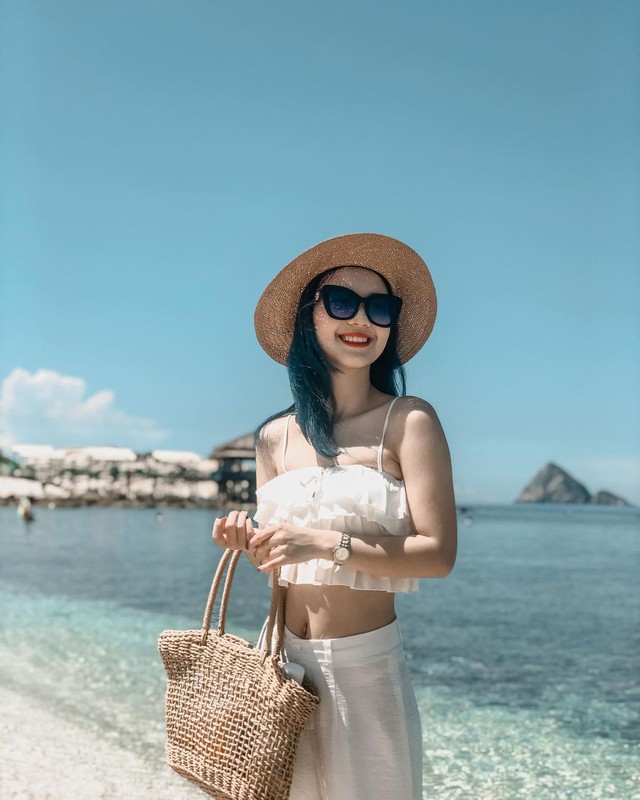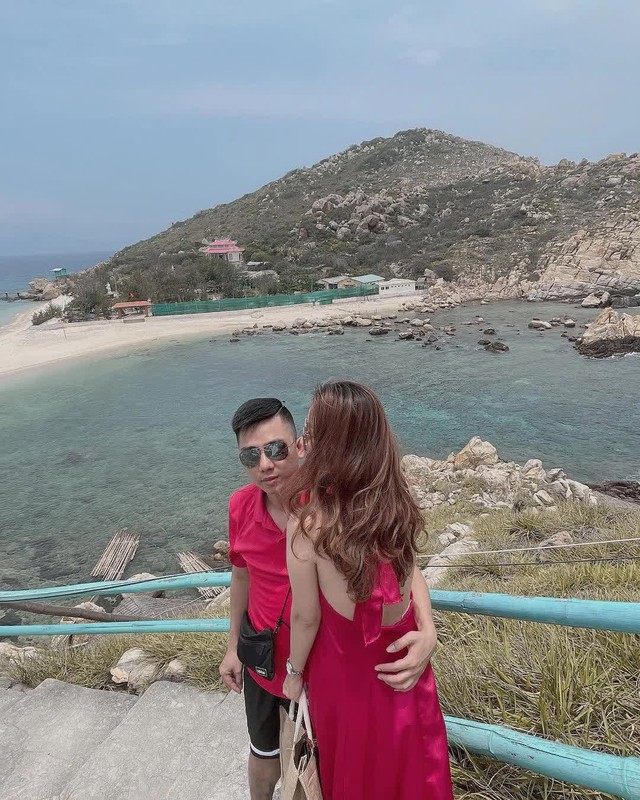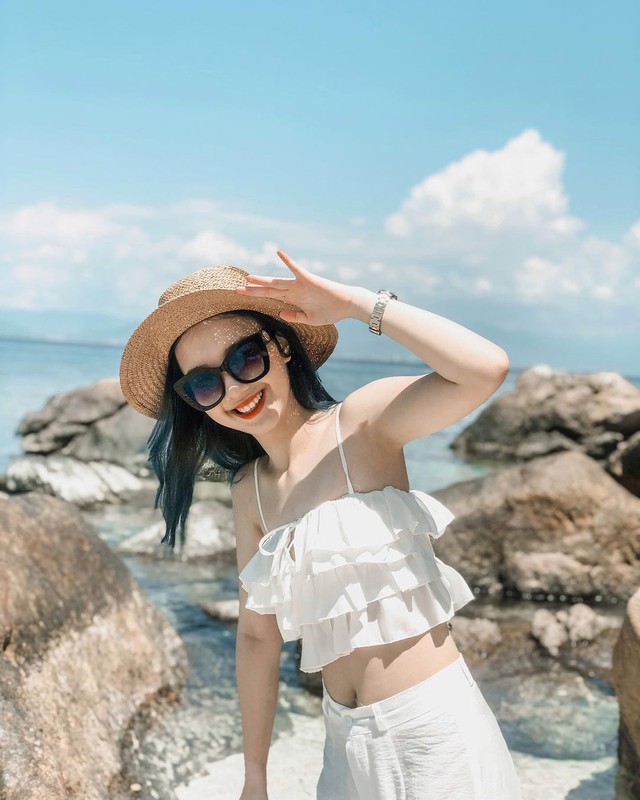 Photo: @kphuonghip, @xuanquynh.8690.
Yen Island (Hon Noi): About 25km from the port, famous as a wild and peaceful place. This place is famous for its double beach with hot water and cold water, this will be an unforgettable experience for visitors.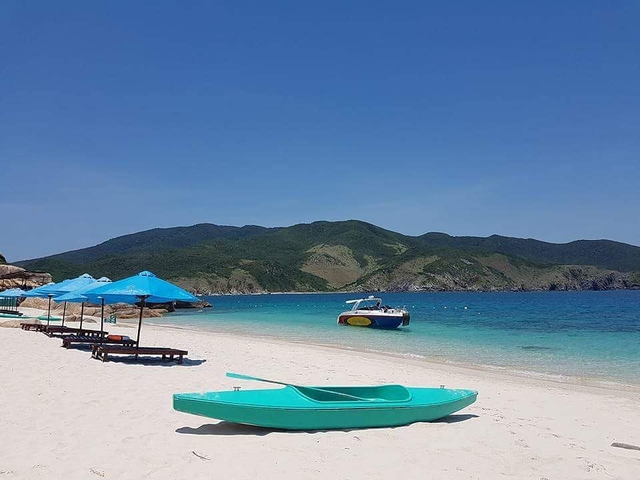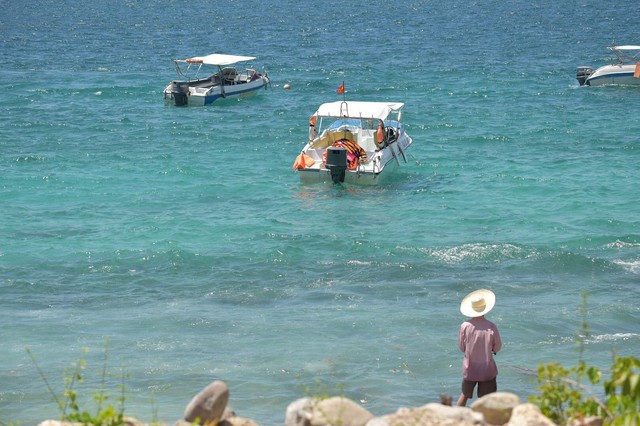 Photo: @mdriii04.
Hon Mun Island: Is a suitable place for those who like diving and watching coral, it is about 12 km from the port. Hon Mun has up to 1,500 species of coral and marine life of all kinds.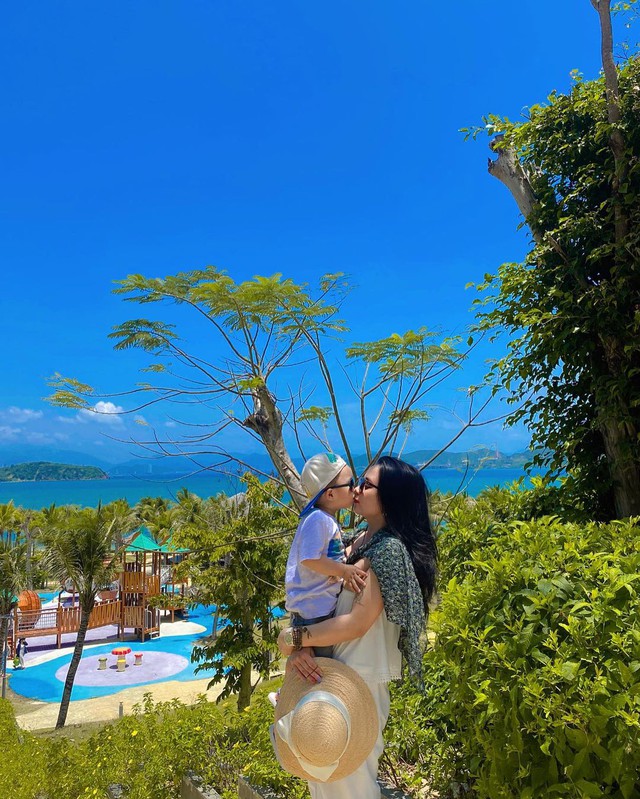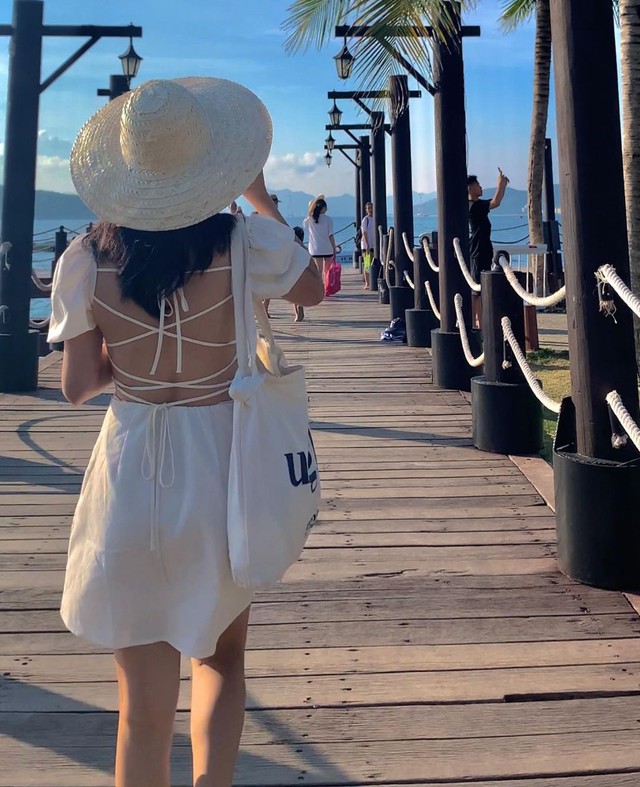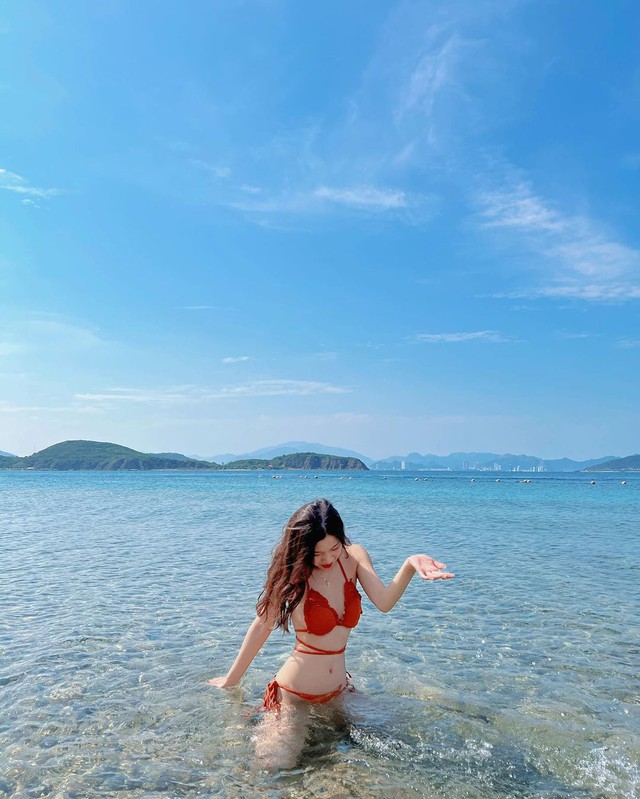 Photo: @_thaothaor, @_troang1995_, @thuhuyen8348.
Hon Tam: This place is about 7km from the mainland to the southeast of the city. This is an island possessing green vegetation, long sandy beach with smooth waves, suitable for resort activities. Hon Tam is also a suitable place for scuba diving and coral viewing.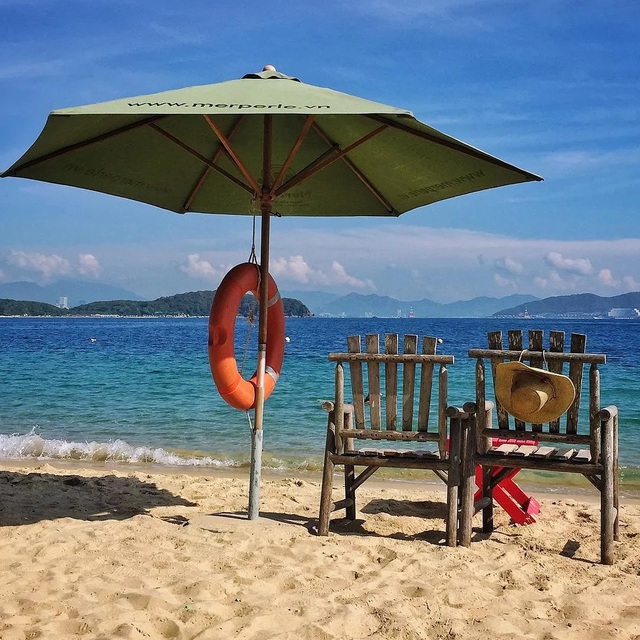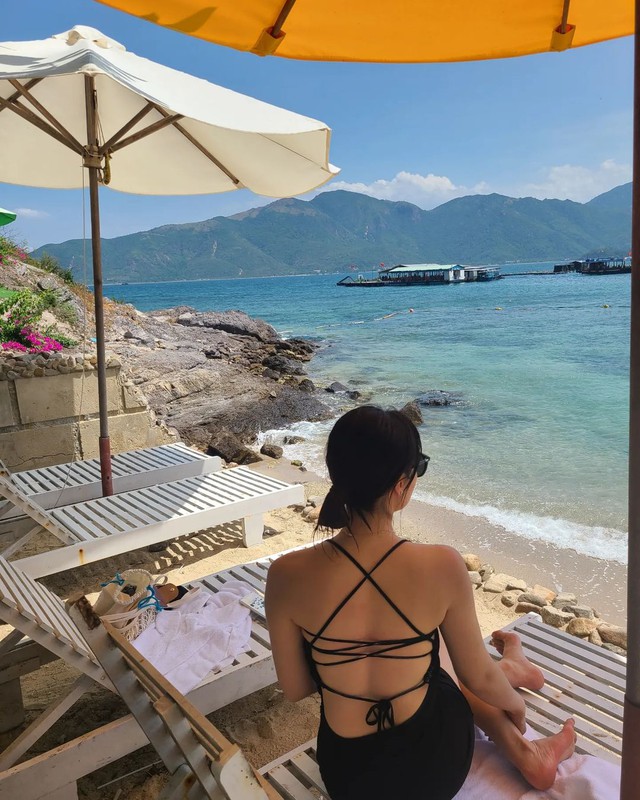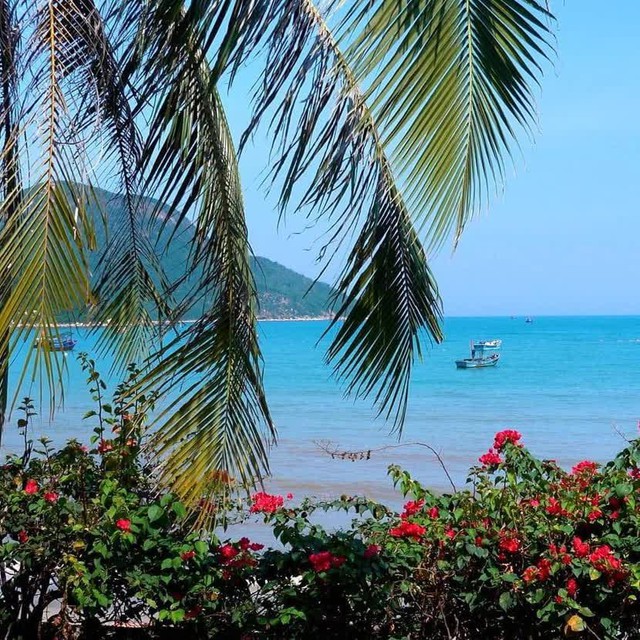 Photo: @yeon_1119, @centralvietnamguide.
Hon Mieu: Known as a beautiful bay near the mainland, this place has Tranh beach stretching nearly 500m. Bai Tranh is also the center of a series of games and sea sports such as jet skiing, parachute, banana float, flyboard…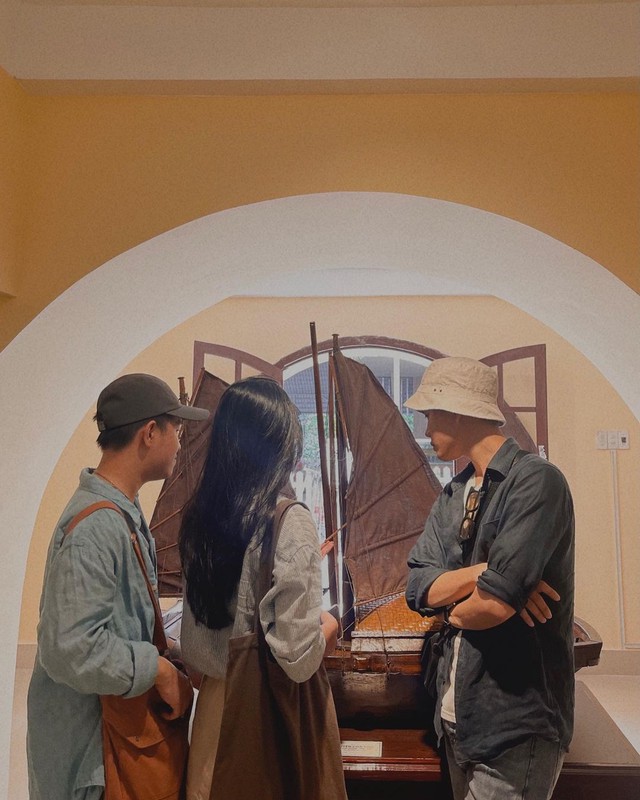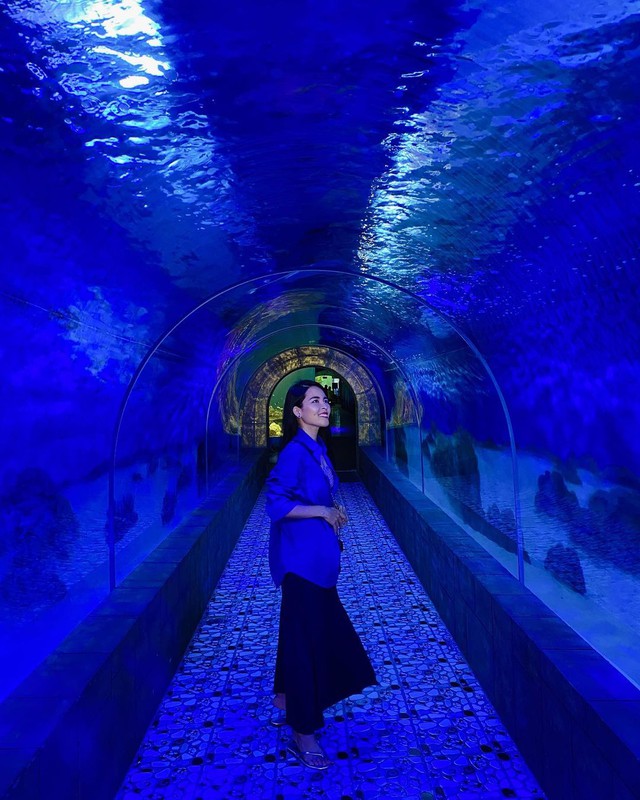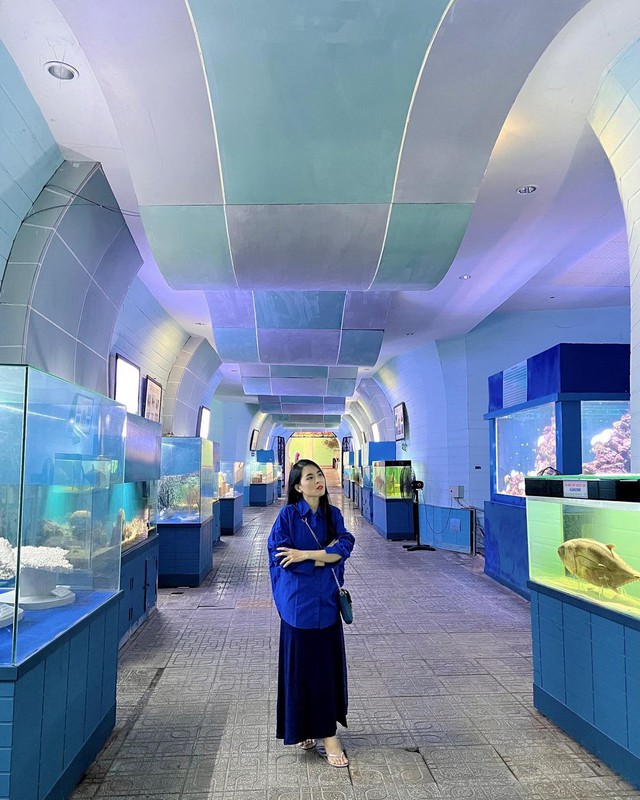 Photo: @pebap_lovely, @thanhloii_mkb,
Oceanographic Museum is a part of Nha Trang Institute of Oceanography, established in 1923, located at 1 Cau Da. Here, visitors will admire more than 20,000 specimens of marine and freshwater species. Some creatures are reared in glass tanks such as devil face fish, lionfish, tube anemone… showing the diversity of Vietnam's marine ecosystem.
In addition to the places mentioned above, Nha Trang also has countless other attractive places such as: Hon Tre, Binh Hung island, Hon Mot island, Monkey island – Hon Lao, Ponagar tower, Co Tien mountain, VinWonders park .. .
Various hotels to stay in
One of the reasons why Nha Trang is most attractive to tourists is the main family because there are many types of accommodation from high-class to affordable. Walking along Tran Phu Street, you can come across a variety of comfortable hotels to choose from. Note, you should book in advance and find out carefully to avoid unfortunate cases.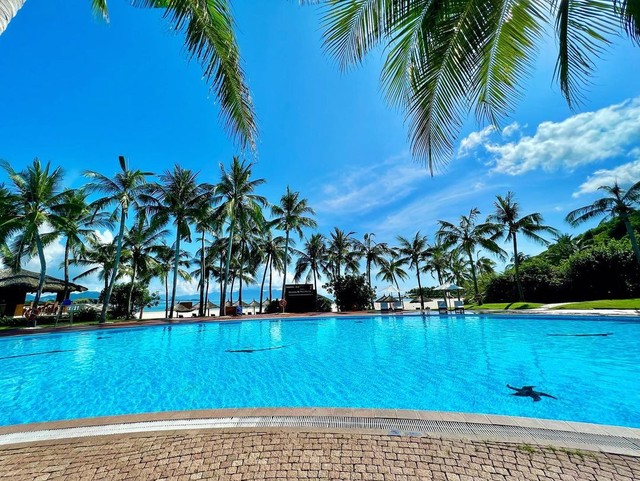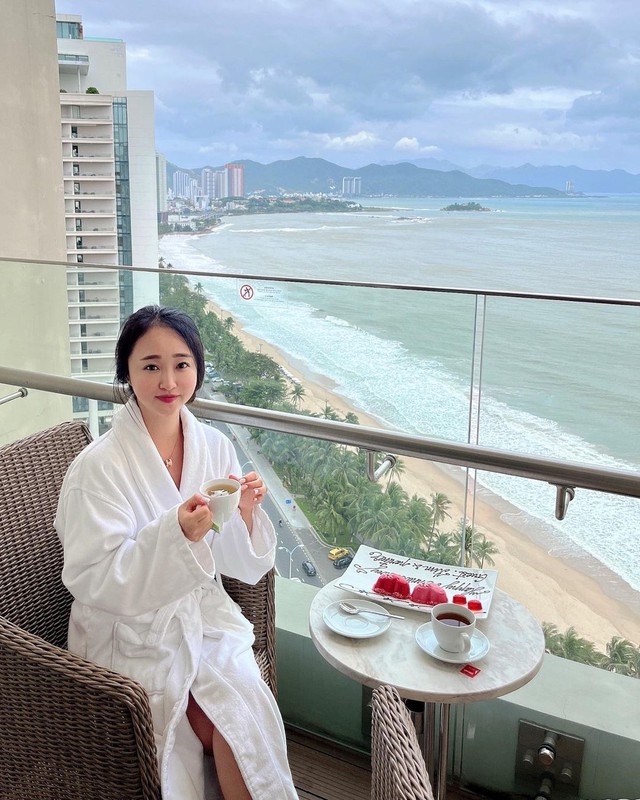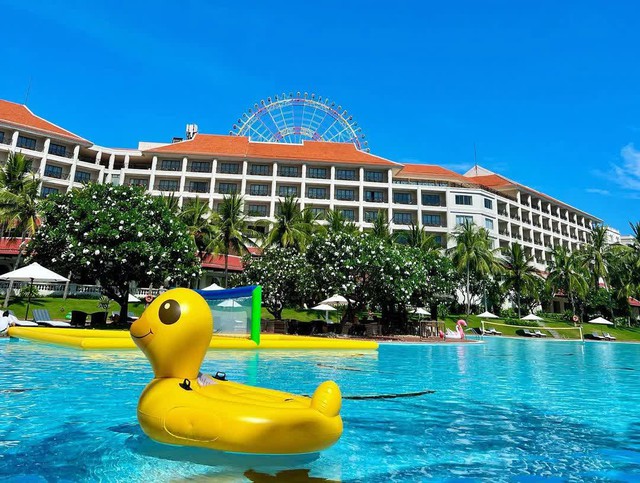 Photo: @seul_tiffany, @tai.duc.nguyen.
You can refer to some of the following places: Muong Thanh, Novotel, InterContinental Nha Trang, Sheraton Nha Trang… With the advantage of being close to the sea, near the center, hotels on this street are priced from 900,000 VND per night. . More advanced is 2-3 million VND a night. In addition, if you want to choose a more private location, one of the places like: Vinpear Resort, Amiana resort… Most of these places are for children, and have their own play area for the trip. your part is more perfect.
Many interesting entertainment activities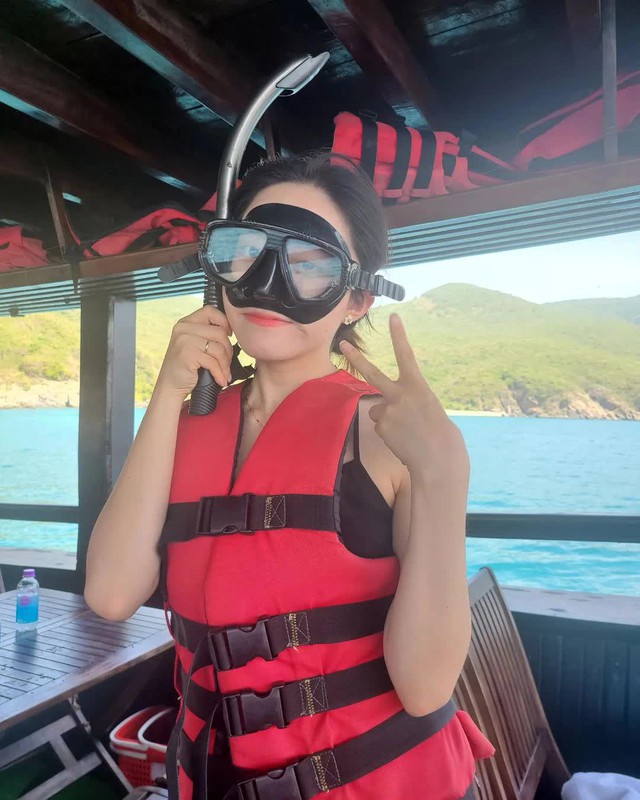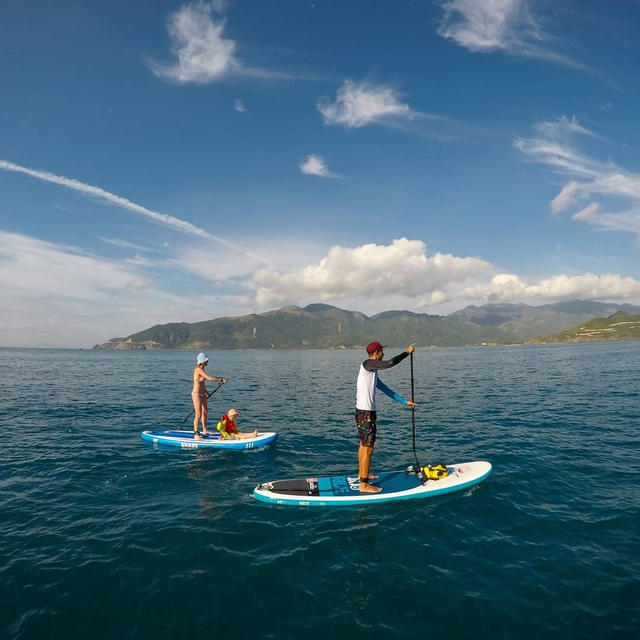 Photo: @sup_tour_nhatrang, @yeon_1119.
Nha Trang is famous as a vibrant coastal city with many entertainment activities for the whole family. Vinpear Land Nha Trang can be mentioned – an entertainment complex with thousands of attractive games, thrilling games for parents, gentle games for children… and a water park for children. for the whole family. In addition, you can take a mud bath, take a mineral water bath in Thap Ba, row a boat, scuba dive to see corals….
HOW TO MOVE AND EAT
How to move
Currently, most domestic airlines are exploiting routes to Nha Trang via Cam Ranh airport with an average price of about 1.4 million – 3 million VND. Cam Ranh Airport is about 35 km from the city center. There are taxi companies to pick up passengers for about 300,000 VND a trip. In addition, visitors can use the bus, route 18, cost 50,000 VND one way.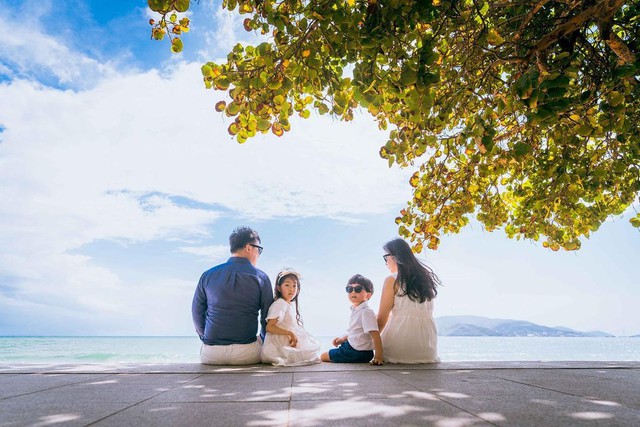 Photo: @nhatrangsnap.
As for moving to the islands, visitors need to go to Cau Da port (located at the end of Tran Phu street). Depending on the island you want to visit, the ticket price will range from 250,000 to 350,000 VND/person.($1=24,000 VND)
What to eat in Nha Trang
Food discovery is one of the most important things. In addition to seafood, Nha Trang also has many specialties and attractive dishes.