These days, a road in Soc Trang province is making young people in the West "fever" when it is "dyed pink" by blooming pink lilies, which suddenly turns into a "virtual living" place for young people. because of the romantic, poetic scene.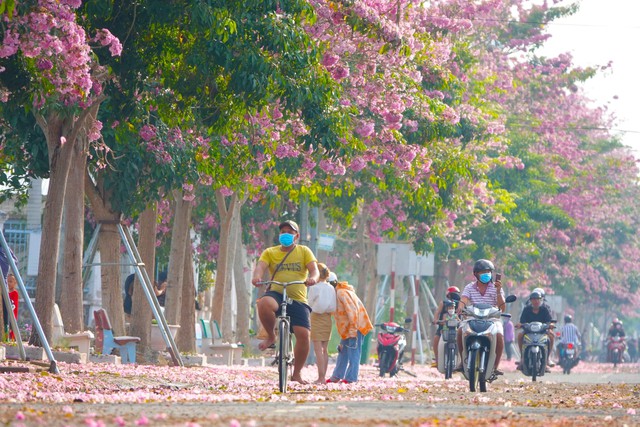 This place is located on Hung Vuong Street – about a 1km long road leading to the administrative center of Chau Thanh district, Soc Trang province.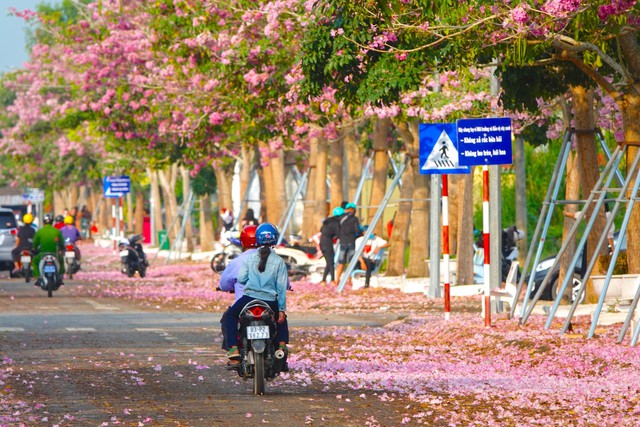 Hung Vuong Street is planted with about 160 pink lilies.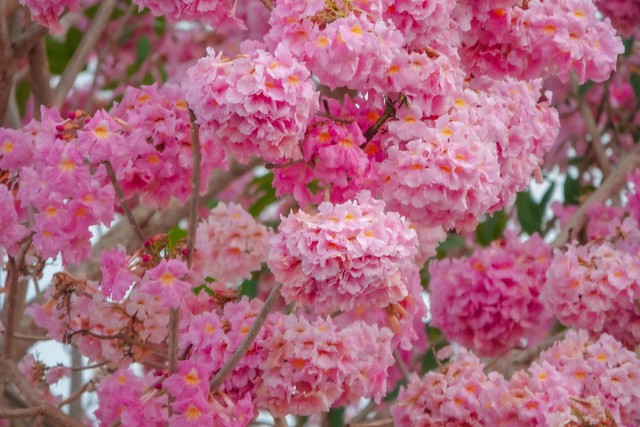 This is a flower originating from the Americas, with a pink color, growing in clusters that look very beautiful.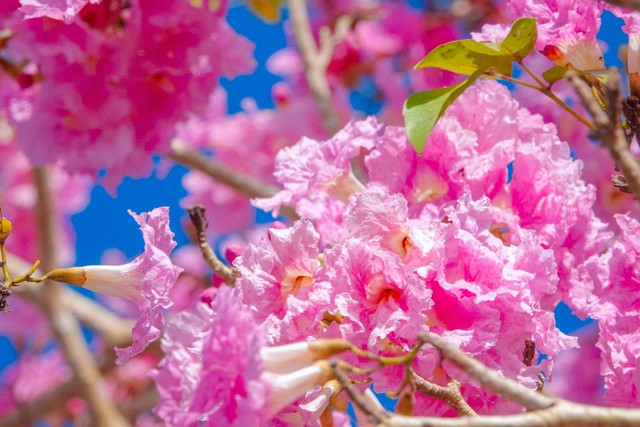 Petals are thin, bright colors.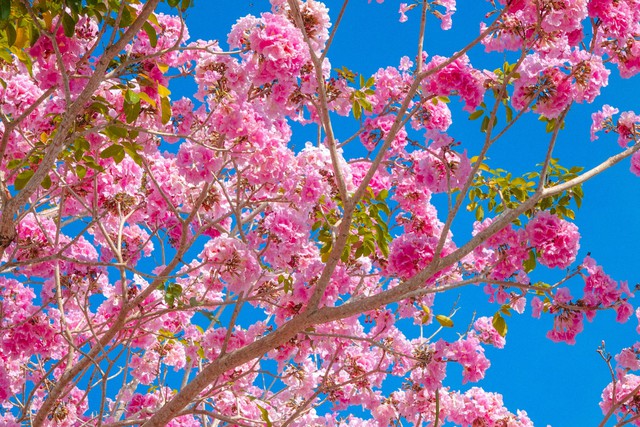 When the tree blooms, most of the leaves fall off, and on the top of the branches, only bright clusters of roses can be seen dyeing the whole road.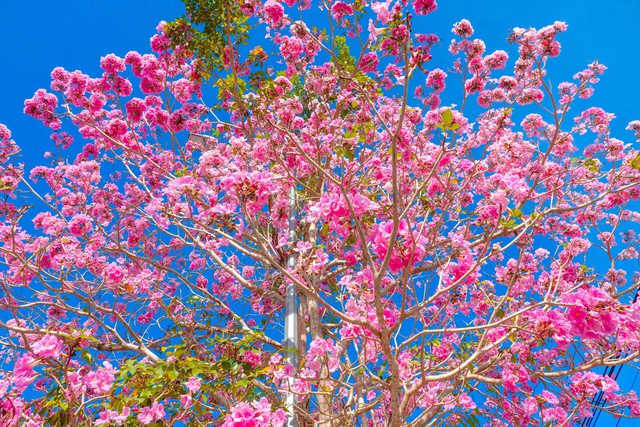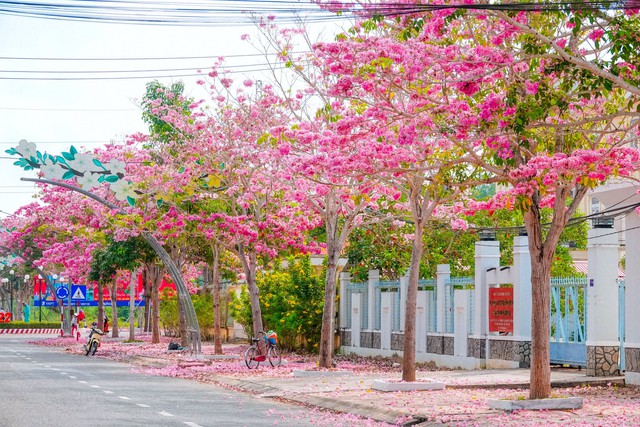 Pink lilies usually bloom around April – June every year.However, this year due to the hot weather, it was only in February that the flowers were in full bloom.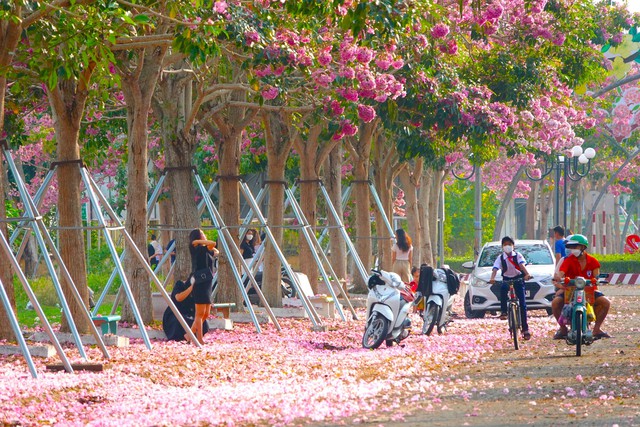 With a unique pink color, the road of pink lilies not only attracts many people in Soc Trang, but also young people in Hau Giang, Bac Lieu, Can Tho, etc. also come to admire and check-in.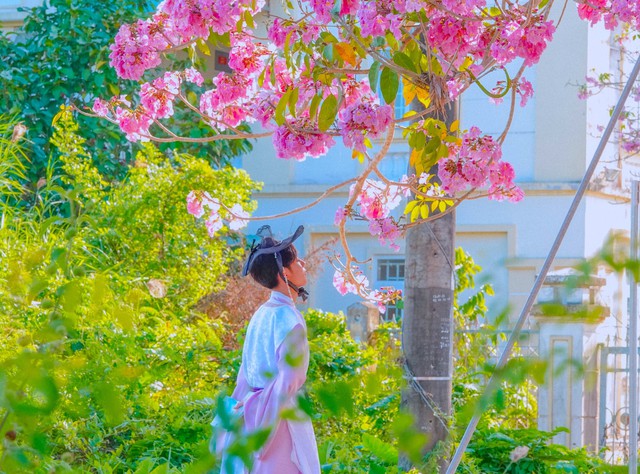 Can not miss this wonderful scene, friend Nguyen Trung Tan (19 years old, living in Vinh Long province) spent money to hire workers, rent Korean antique clothes, and then traveled more than 70km from Vinh Long to Soc Trang to once. transform into a character in the movie.No need to go abroad, in the West, Tan also has "virtual live" photos like being in Japan or Korea.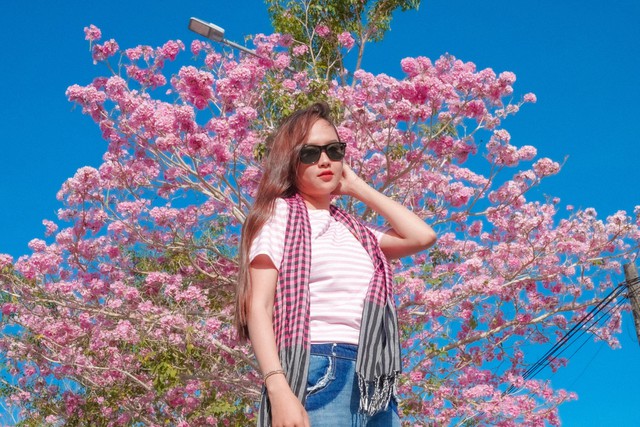 With friends taking pictures at pink lily street, Nguyen Trinh (18 years old, living in Soc Trang province) said that when she saw people coming to take pictures of the pink lily street posted on social networks, she and her friends also came to visit. to catch up with the trend: "I didn't expect it to be so beautiful.A sweet, dreamy pink; When there is wind, the flowers also fall gently, creating a very romantic scene, making us very interested, taking advantage of taking lots of photos to save the beautiful 18-year-old moment," Trinh shared.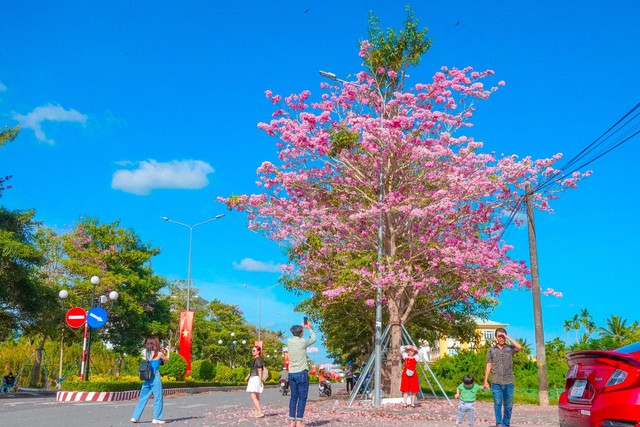 Although it only bloomed for a few months, the road of pink lilies has become a destination for young people in the West when they come to Soc Trang on the right occasion of blooming flowers.
Photo: Internet (vinlove.net)