Seedless Tac (kumquat) is an exclusive product of Mr. Khanh in Ben Tre, which is hybridized from seedless lemon trees and regular kumquats. Thanks to the "God-given" tree, the farmer earns hundreds of millions of dong a year.
In 2012, Mr. Tran Thuan Khanh (43 years old, living in Son Dinh commune, Cho Lach district, Ben Tre) accidentally discovered a new variety of kumquat which was hybridized from seedless lemon trees and common kumquats.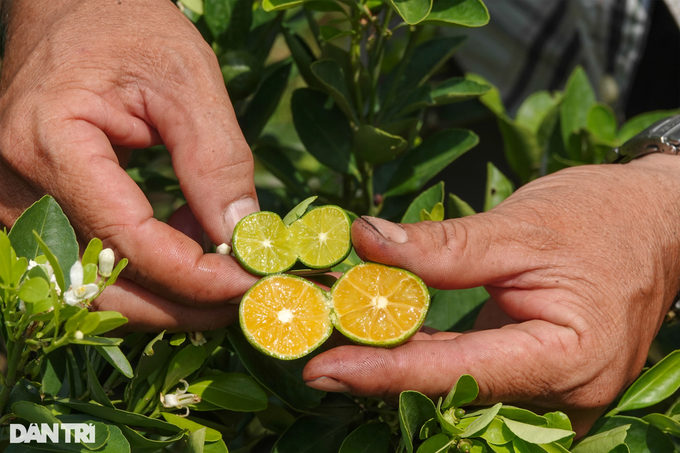 This type of kumquat has a similar appearance to the kumquat with seeds grown by farmers so far. Round fruit, green skin, orange-yellow segments but no seeds inside.
"Maybe because I plant lemons and kumquats close to each other, they cross-pollinate, so they can hybridize new varieties of kumquats. Knowing this is a 'heavenly' variety, find a way to extract, graft … to propagate," Mr. Khanh shared. shall.
Experimenting with many methods, the farmer determined that cutting helps the seedless octopus to retain the dominant trait, yielding higher than grafting.
"Growing seedless kumquats from 6 months to a year can be harvested, fruits are produced all year round. The yield is 50kg/tree/year", Mr. Khanh introduced.
Since 2019, Mr. Khanh has developed a leading garden of 5,000m2 for seedling production. Currently, with 1,200 roots, he provides 50,000 seedless kumquat trees, priced at about 150,000 VND/tree. As for the seedless kumquat, the price is 120,000 VND/kg, which is ten times higher than the one with seeds.($1=24,000 VND)
Currently, Mr. Khanh has an income of over 200 million VND/year by selling seedlings. The quantity of commercial fruit is still small, not enough to supply to the market, but mainly for customers to buy trial trees.
According to the author of seedless kumquat, this variety will help consumers and processing establishments of salt and jam to save time because there is no need to separate the seeds. In addition, this product can be sold in supermarkets, this is also Khanh's development orientation in the near future.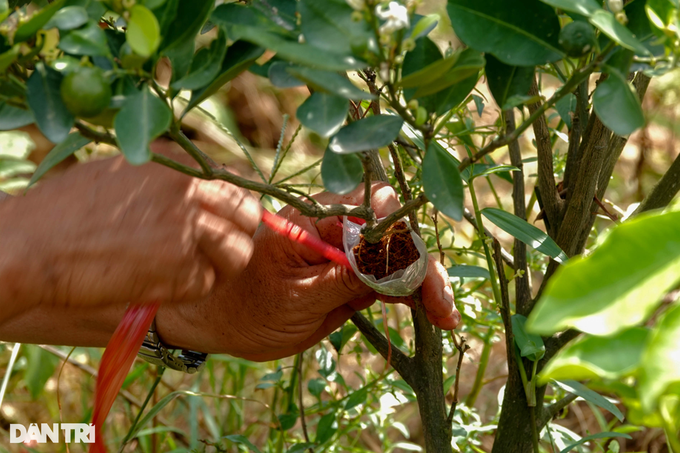 Recently, the Department of Agriculture and Rural Development of Ben Tre province has recognized that Khanh's seedless kumquat tree is the leading tree.
Currently, he supplies more than 50 members of Long Thoi Agricultural Cooperative with the number of each gardener over 1,000 trees. When the tree has fruit, Mr. Khanh will pay for commercial fruit for farming households
Photo: Internet (Vinlove.net)