20 young people through many days of practice brought unique performances to the people of Cao Ha village (Duc Giang commune, Hoai Duc district, Hanoi) on the Mid-Autumn Festival night.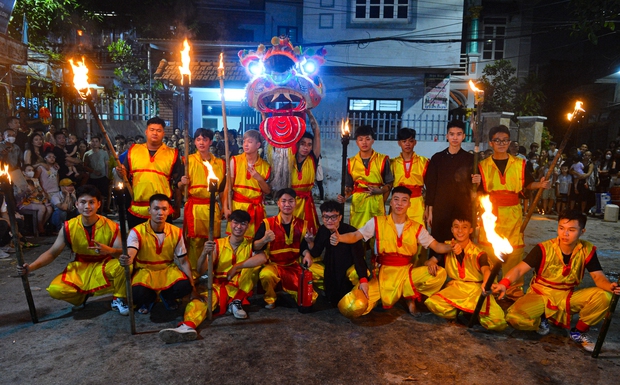 From the beginning of the 8th lunar month every year, the youth union in Cao Ha village (Duc Giang commune, Hoai Duc district, Hanoi) sets up a lion dance team consisting of about 20 young people to perform together torch dance, blowing very unique fire to celebrate the Mid-Autumn Festival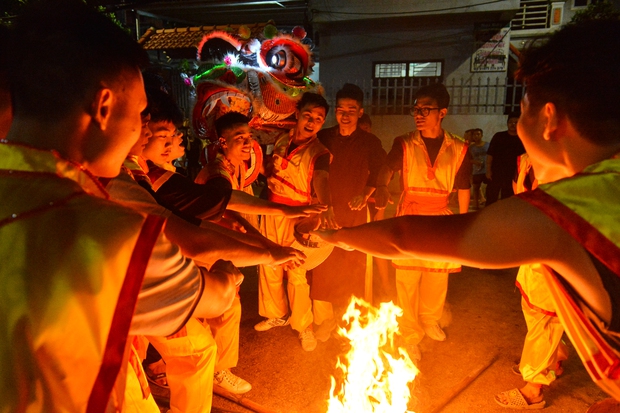 The captain of the lion dance troupe will call on the village youth to participate, practice… more than a week before the Mid-Autumn Festival.New members will participate in training under the guidance of experienced people, then the team will perform continuously for 3 days serving the villagers.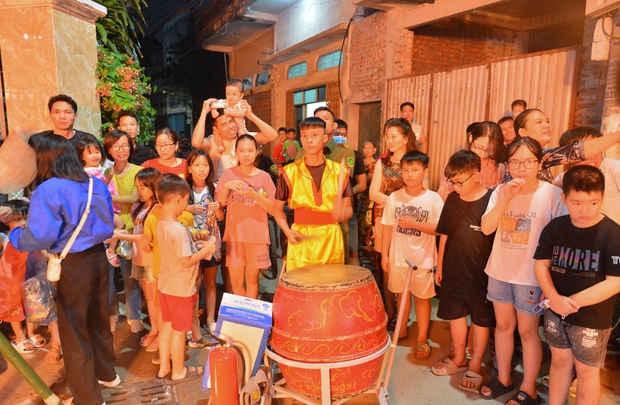 Around 20:00 on the night of the Mid-Autumn Festival, when the drums sounded from outside the village, adults and children gathered here to watch the lion dance troupe perform.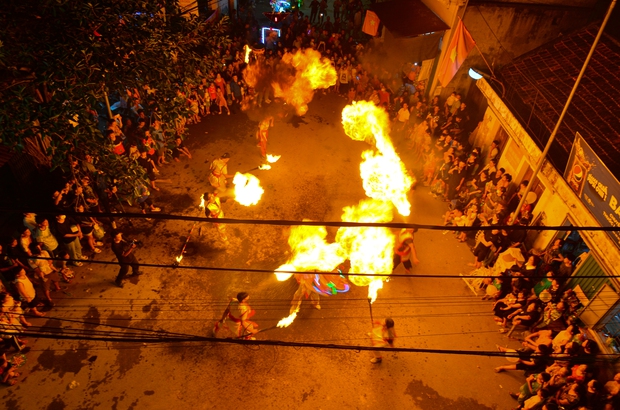 The performances of lion dance, fire dance, fire-breathing… made hundreds of people unable to take their eyes off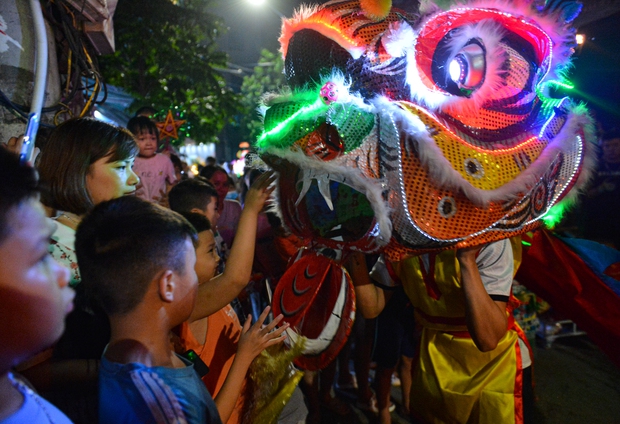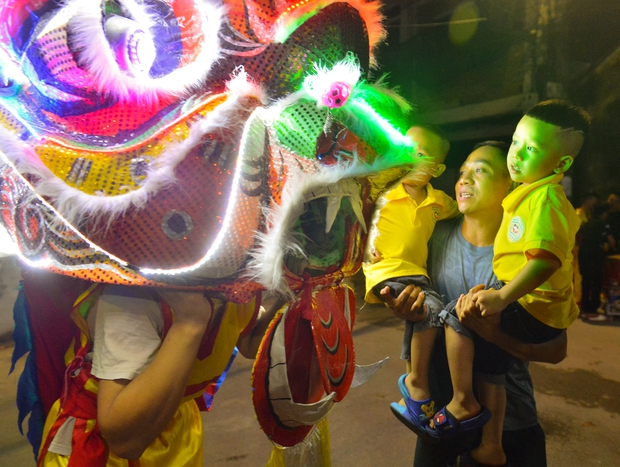 Lion dance is an indispensable folk game on this day.This is also the game that children look forward to the most every Mid-Autumn Festival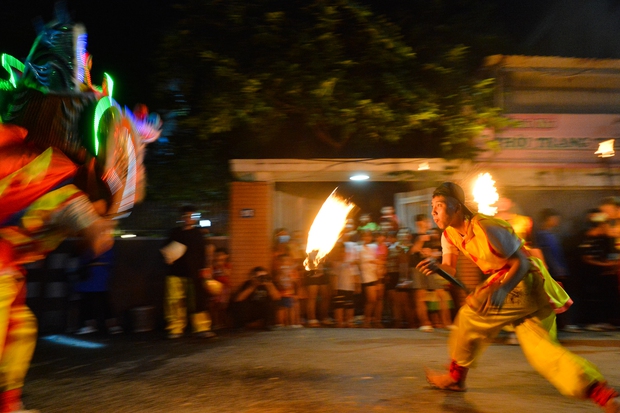 Not only bringing unique dances, the lion dance also has the meaning of praying for peace, happiness and bountiful crops for all people.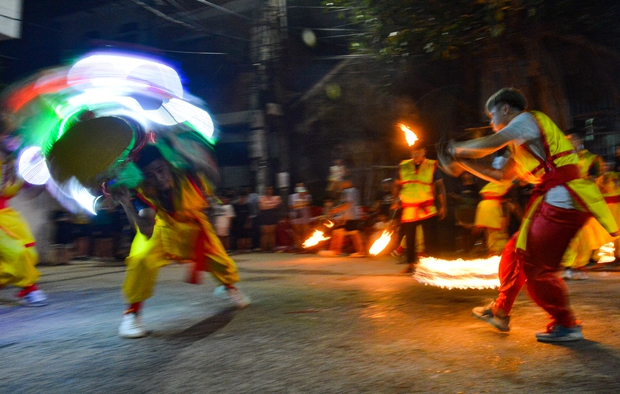 The game of lion dance is to have a team of people with the head of a lion team. This unicorn head is usually made of colorful motifs and made of fabric.Behind the unicorn's head will be someone holding the tail of the unicorn.The members outside will hold torches to perform as if "fighting" with the lion to the beat of the drum, creating a very attractive and cultural image of the Mid-Autumn Festival.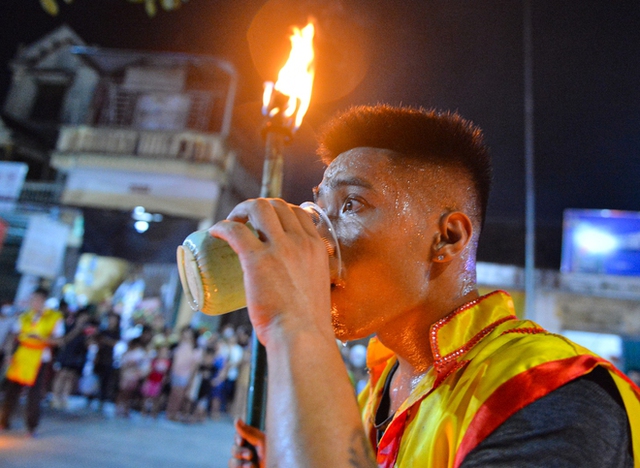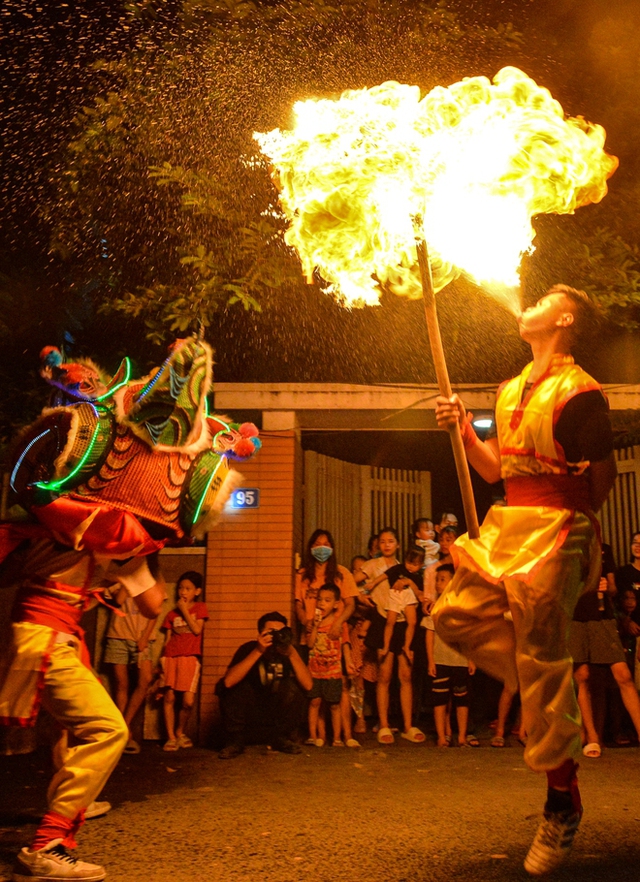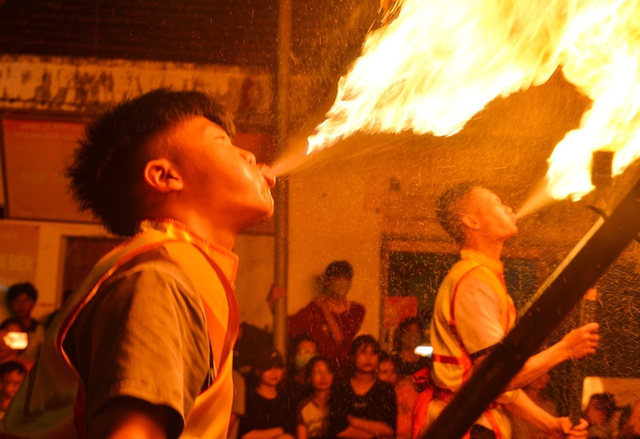 Perhaps the most attractive part is still the fire-breathing part.In order to have beautiful fire-breathing exercises, the members of the group practiced walking and rehearsing for many days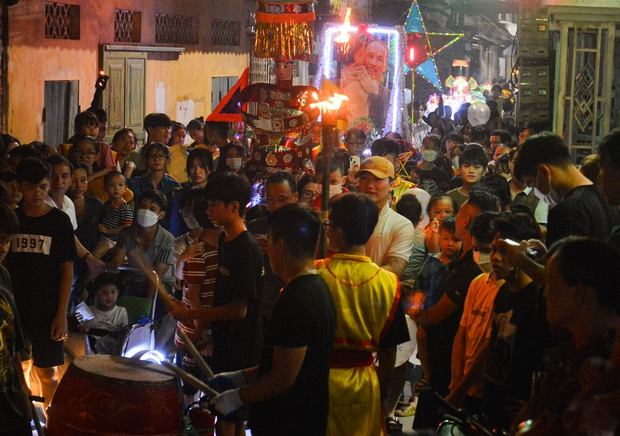 Normally, the parade lasts about 3 hours, led by a torch dance group, then a lion dance group, a mid-autumn festival, Uncle Ho's photo…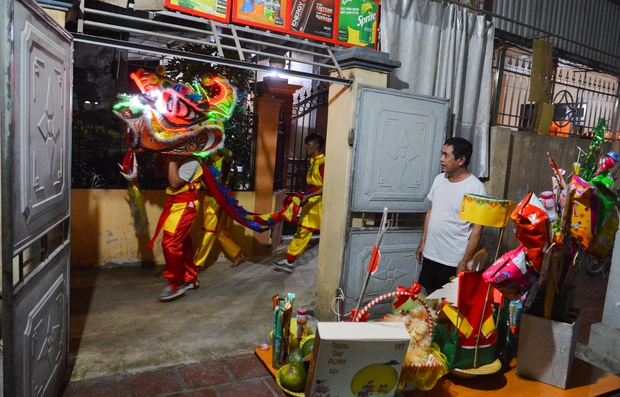 The lion dance troupe will go around the village and stop at places like communal houses, pagodas or places with enough space to perform for the people to enjoy.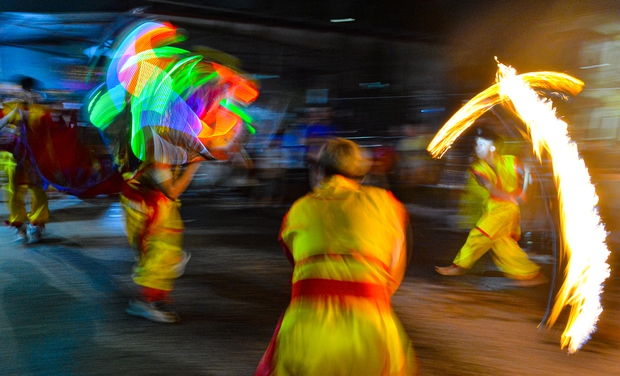 In the middle of the night, the fire-breathing screens make the whole road in the village become bright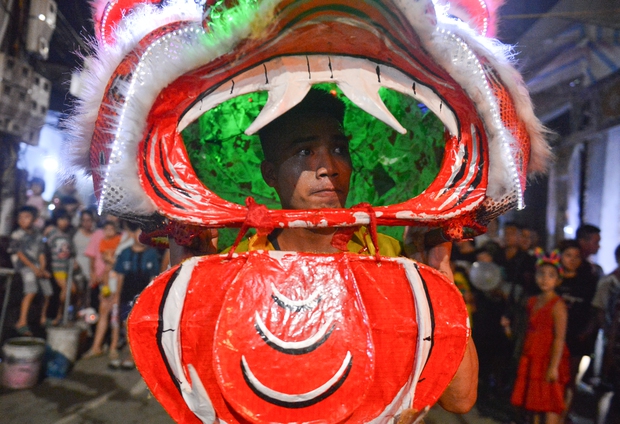 …everyone is tired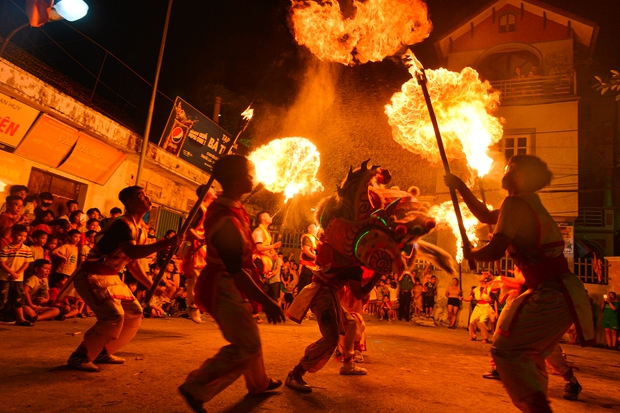 That is the unique culture of the people here
Photo: Internet