In the morning, clouds perched on the hillsides. The rooftops are sometimes visible and sometimes hidden in the clouds, Gia Nghia City (Dak Nong) has a strange and peaceful appearance.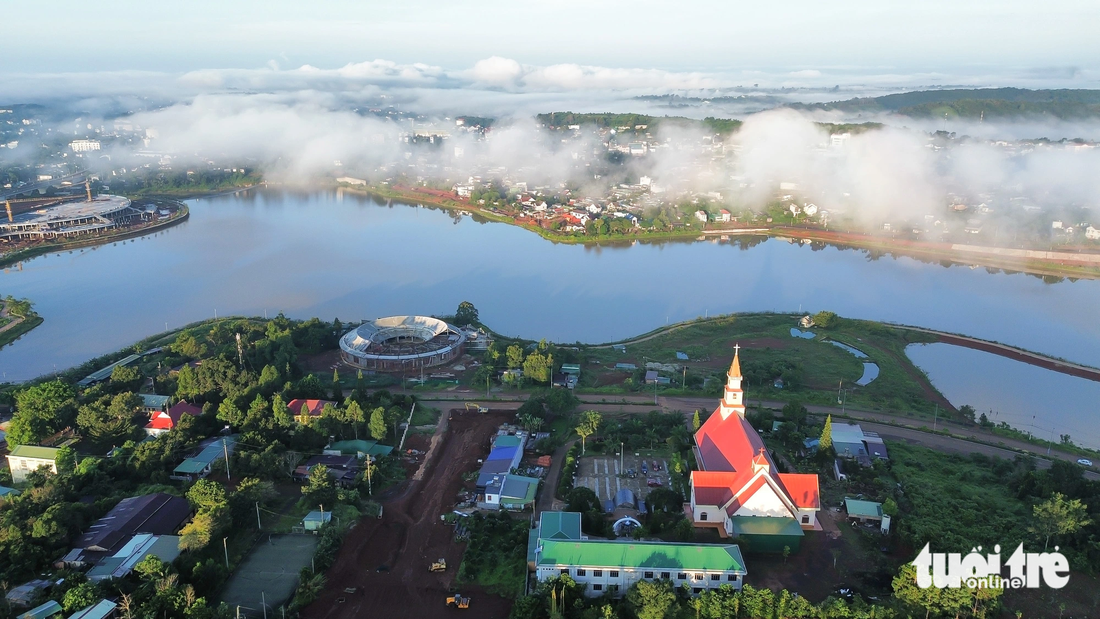 Dak Nong is entering the most beautiful season of the year. You can catch beautiful, romantic moments with clouds right in the heart of Gia Nghia City .
Dak Nong has an average altitude of about 600 – 700m above sea level, with  Ta Dung  up to 1,982m above sea level.
Each year Dak Nong has two distinct seasons: the rainy season from April to the end of November, with over 90% of the year's rainfall; The dry season is from December to the end of March next year.
Average annual temperature is 22-23℃, highest temperature is 35℃, hottest month is April. Lowest temperature is 14℃, coldest is December.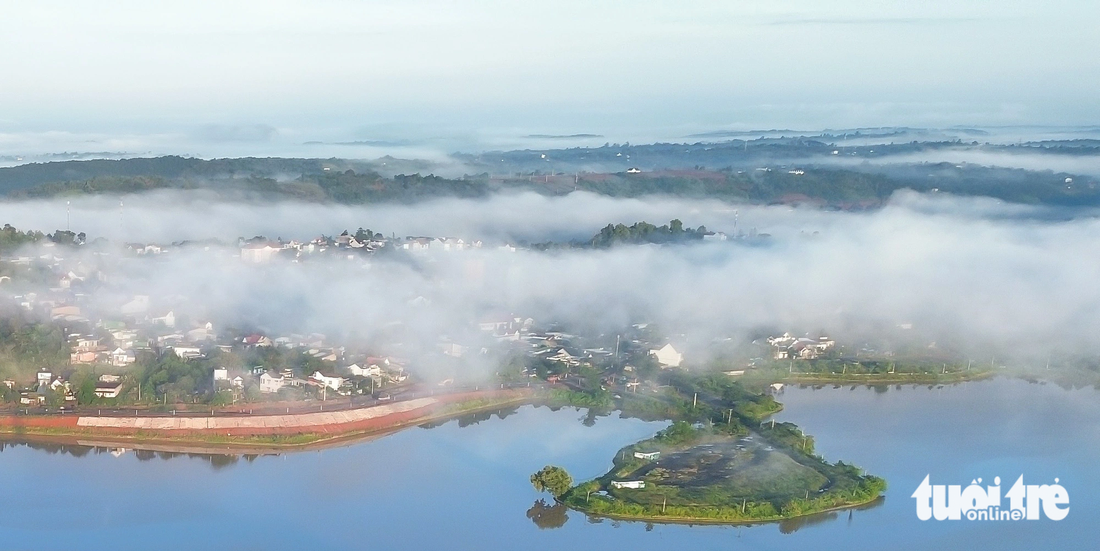 This season, Dak Nong's climate   is very unique: cool and chilly in the early morning and warm and cool when the sun comes up.
The young city of Gia Nghia is entering the most beautiful climate season of the year. This season, take the opportunity to wake up early, breathe in the cold air, walk along the city's central lakeshore, you will be able to watch the clouds perch on the hilltops and enjoy the fresh, cool air.
This season, the weather can turn familiar things into poetic and surprisingly beautiful moments.
We invite you to come admire and enjoy the unique beauty of Dak Nong and Gia Nghia during the most beautiful days of this year.