Tet is coming, spring is when everyone is eager to save beautiful photos. tells you the best places to take pictures of spring dresses in Hanoi this Tet.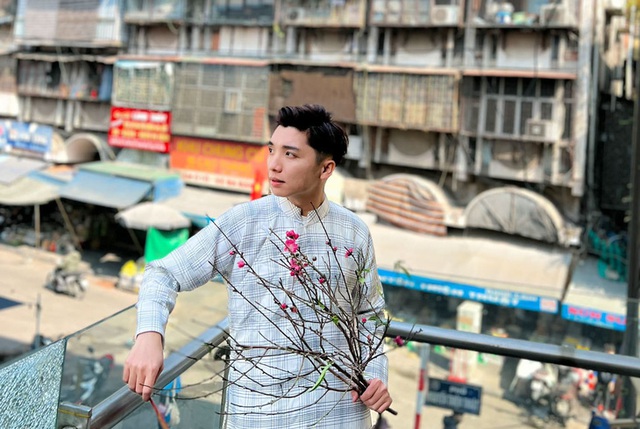 Glass bridge at Dong Xuan market, an emerging photo spot that is sought after by many young people – Photo: Chu Duc Giang
Taking photos of Ao Dai at Dong Xuan market
Although it is a newly discovered New Year's Ao Dai photography spot, the Dong Xuan market is quickly "note" by Hanoi's young people to the list of the most unique photo spots.
This is the largest market in Hanoi Old Quarter. Dong Xuan Market possesses the ancient beauty and bustle of a large shopping center in Hanoi.
The photo spot that is "making rain and wind" on social networks is the pedestrian overpass and the front of Dong Xuan market.
In addition, after checking-in Ao Dai, you can also explore Hanoi cuisine right at this market.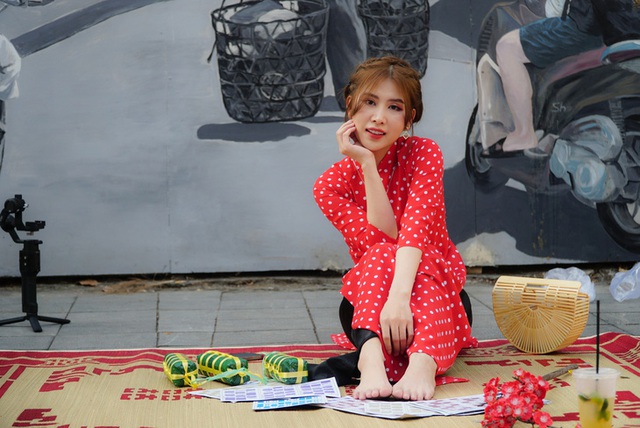 With space at Phung Hung mural street, you can comfortably bring photo props for your concept – Photo: NGUYEN HIEN
Phung Hung mural street – "quality" ao dai photography spot
Not far from Dong Xuan market, Phung Hung mural street has long been known as a famous ao dai photography spot.
Only about 500m long, but this street possesses excellent frescoes. Recently, these paintings have been restored to serve the needs of visitors.
The best time to take pictures here is at 9am or 4pm.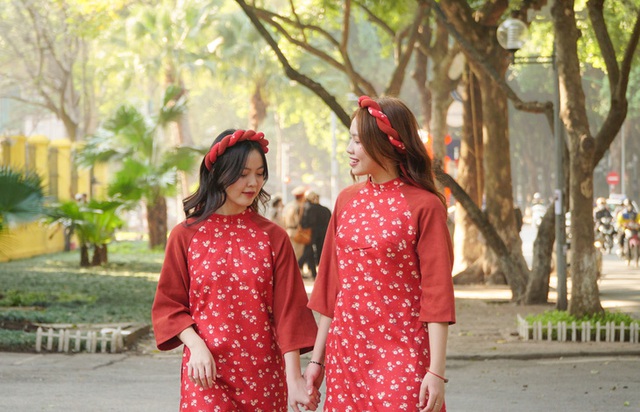 Linh Thao and her best friend took a photo of ao dai to welcome the new year – Photo: NGUYEN HIEN
Phan Dinh Phung Street
Phan Dinh Phung is a poetic road with two rows of ancient crocodiles. This is also home to many old French architectural houses and is the location of Cua Bac Citadel.
Phan Dinh Phung Street is always beautiful at any time of the year, so this is an indispensable place to take pictures of the Tet ao dai of Ha Thanh men and women.
For the best photos, you should choose to go to this road to take pictures on a sunny day. The best time to take pictures is around 3-4 pm. At that time, you will also capture the rays of sunlight through the canopy.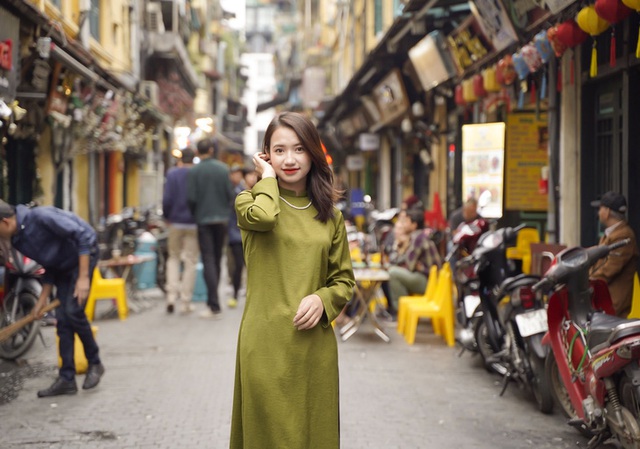 With an ancient space on Ta Hien Street, you just need to stand in and have a beautiful picture – Photo: HOANG HUE
Ta Hien Street
Not only famous for beer and food, Ta Hien street is also the place for lovely Ao Dai photos. During the Tet holidays, the shops on this street will temporarily stop selling, leaving a bold Hanoi atmosphere.
Therefore, when coming to Ta Hien in the spring days, please "dress" yourself with a long dress to take photos of a lifetime.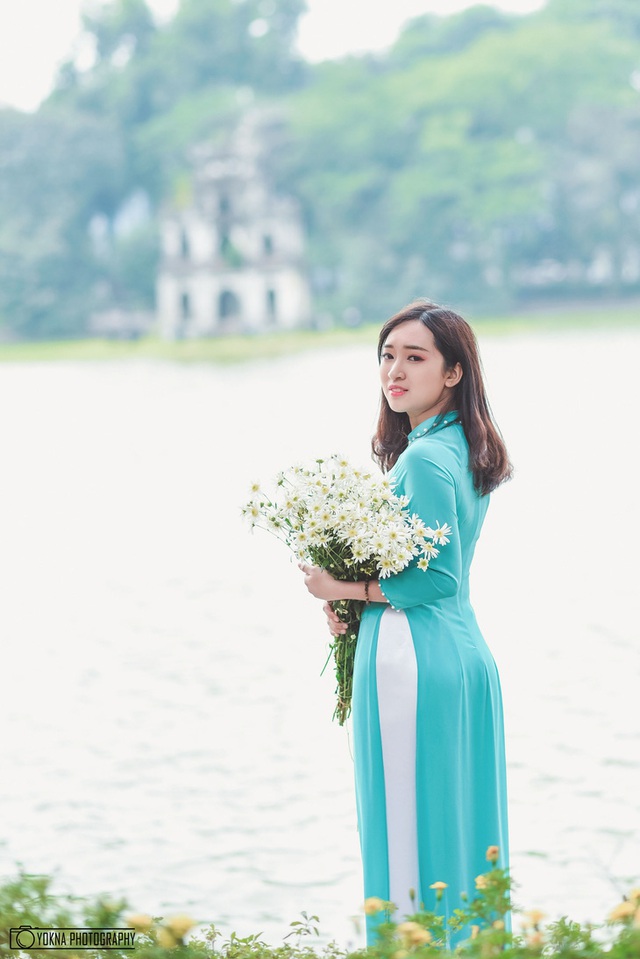 Hoan Kiem Lake is an Ao Dai shooting spot not to be missed – Photo: YOKNA
Sword Lake
Possessing a large space and lots of green space, Hoan Kiem Lake is an Ao Dai shooting spot not to be missed. The beautiful shooting angles around Sword Lake can be mentioned as: Nghinh Phong tower, Ngoc Son temple, Ba Kieu temple, Turtle tower and Hanoi Moi newspaper office .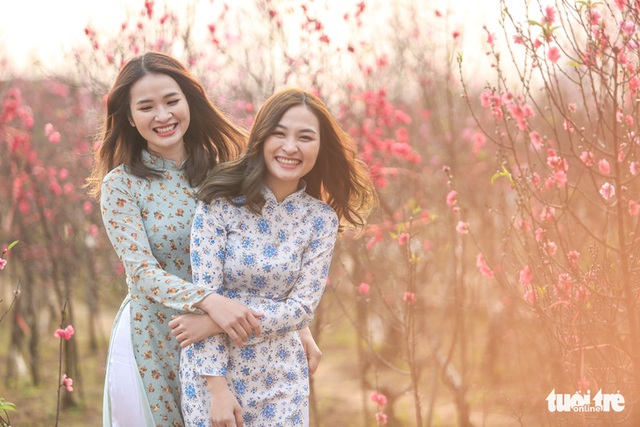 Beautiful Hanoi girl on Nhat Tan peach blossom – Photo: NAM TRAN
Nhat Tan Peach Garden
If you are too familiar with photos with ancient backgrounds, Nhat Tan peach garden will be the destination to help you change the wind. This is the most famous and oldest peach village in Hanoi.
Every year, Nhat Tan peach village not only serves peach blossoms to the people of the capital, but also many northern and southern provinces.
On the days before Tet, the peach orchards here bloom to create the typical Tet atmosphere of the North. When coming to this peach village to take photos, you should choose early morning or late afternoon to avoid too much sunlight.
Ao dai shooting spots are beautiful just standing in Hanoi: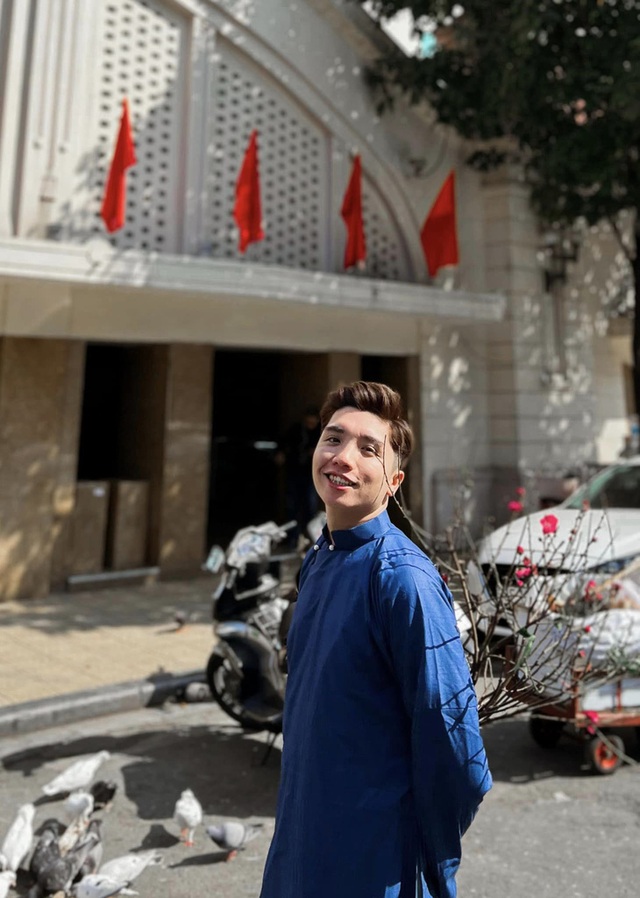 The front of Dong Xuan market – Photo: Chu Duc Giang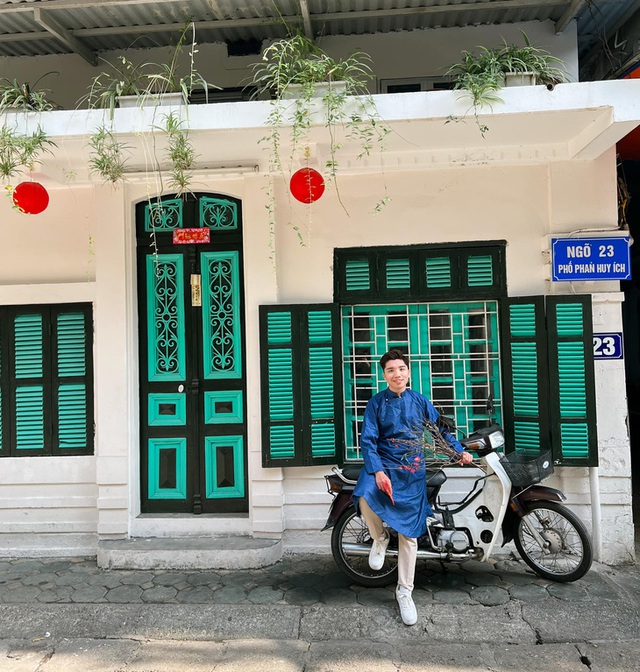 No. 23 Phan Huy Ich, Ba Dinh District, Hanoi – Photo: CHU DUC GIANG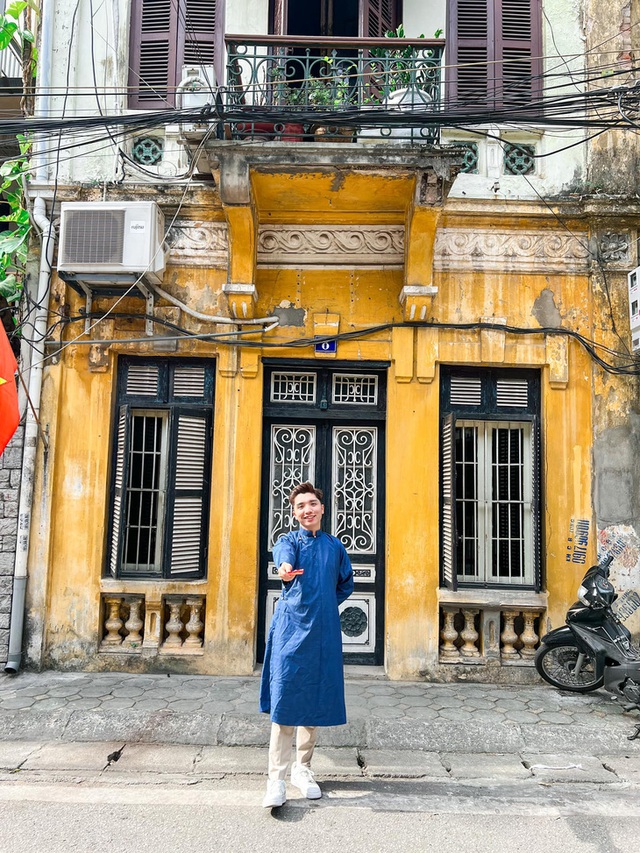 No. 8 Phan Huy Ich, Ba Dinh District, Hanoi – Photo: Chu Duc Giang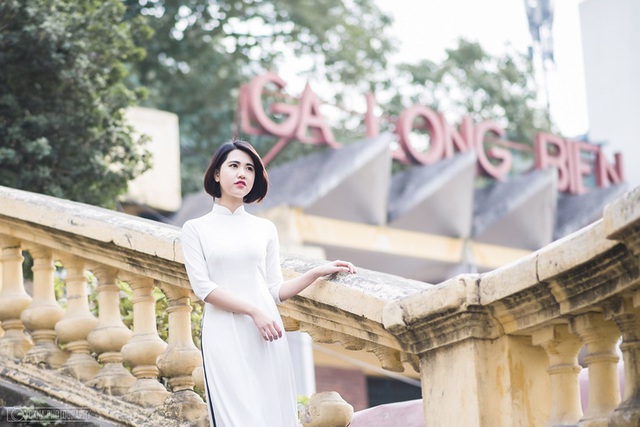 The path to Long Bien Bridge – Photo: YOKNA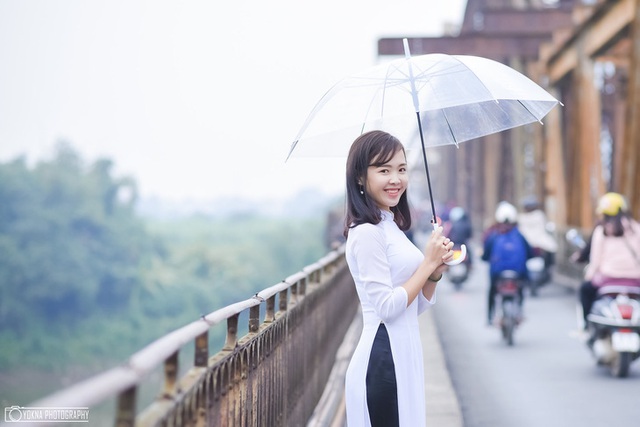 The bridge with more than a hundred years old depicts the ancientness of Hanoi through each picture – Photo: YOKNA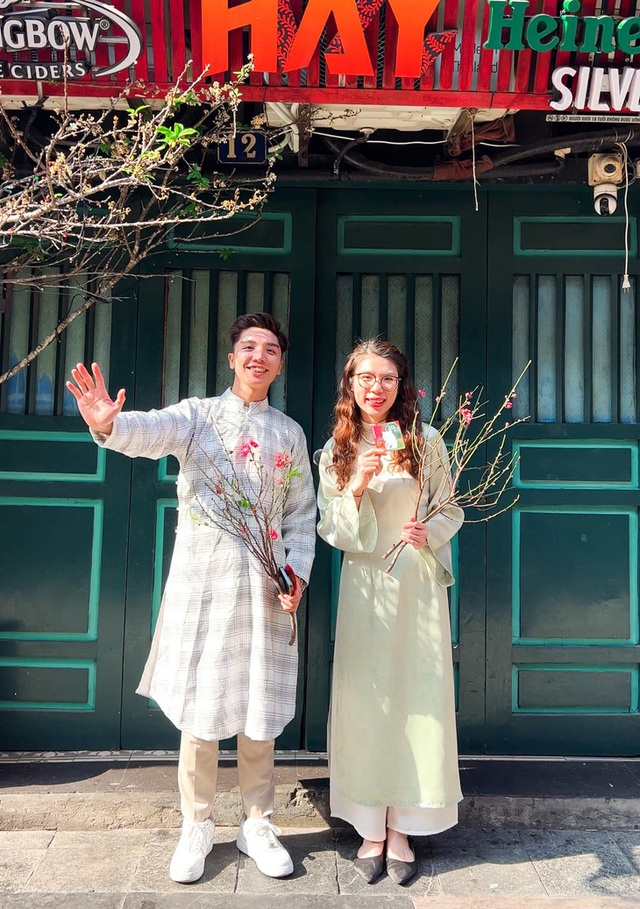 The typical "green door" background of old Hanoi on Ta Hien Street – Photo: Chu Duc Giang
According Tuổi trẻ