Squid season is the time when squid return to pearl island to breed and lay eggs. This time lasts from 10-15 days, sometimes up to 1 month, so Phu Quoc fishermen only need a fishing rod to hunt squid day and night at sea.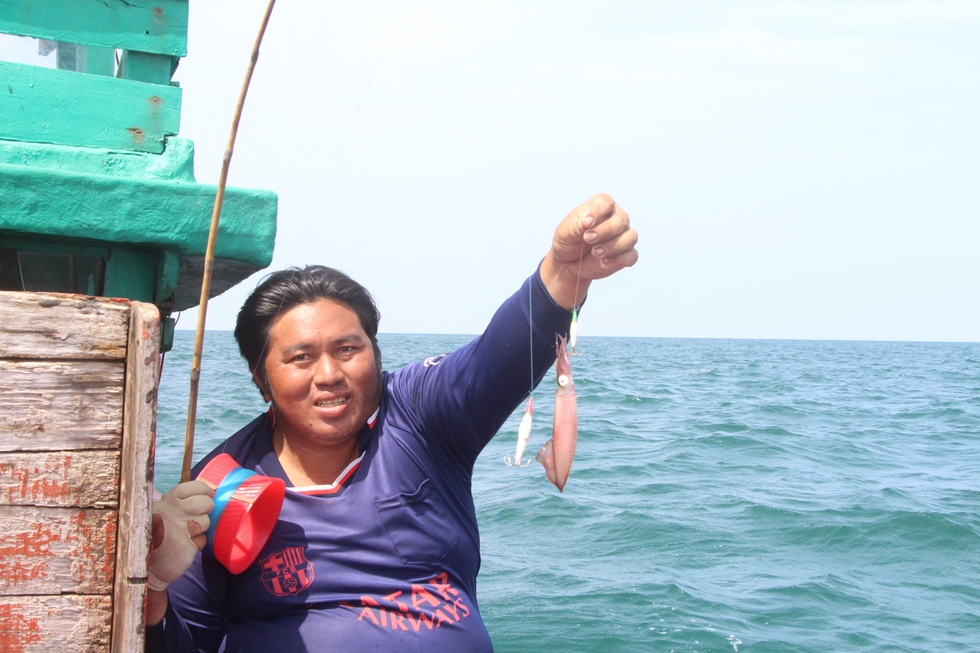 In the squid season, Mr. Loi can fish 5-10kg of squid/day – Photo: C.CONG
On November 3, Mr. Nguyen Ngoc Loi, from Hon Roi, Phu Quoc City , said that he is currently in the waters around Gam Ghi island, May Rut Trong island (An Thoi ward) or along Bai Truong to Dinh beach. He (Duong Dong ward) always has people running boats to fish for squid.
Right at this time, the squid has spawned a lot, so Loi and other fishermen just need to prepare a fishing rod and bait (the shrimp is faked and painted very eye-catching) to be able to "hunt" squid.
"If there is squid, I go fishing during the day or night. It will eat it every night. In order to catch it, I have to regularly go to the sea to explore. Wherever there is squid to spawn, I just need to throw the fish down and eat it immediately. There's no such thing as never-ending fishing, and it won't stick. Squid returns a lot, sometimes in an area where there are hundreds of boats anchored to fish," Mr. Loi said.
Squid or squid eggs, when caught by fishermen, are still alive, so they can be sold at a high price.
Mr. Loi said that currently, small traders in An Thoi market (An Thoi ward) buy squid with prices ranging from 280,000 to 300,000 VND (10-15$)/kg . Therefore, with only 5-10kg of squid per day, Loi and other fishermen on the pearl island can live.
Mr. Nguyen Van Hai – head of the Hon Roi neighborhood committee (An Thoi ward) – said that in Hon Roi, people specialize in living by catching seafood, especially catching squid, fishermen here use many ways such as squid traps, squid fishing, etc. squid fishing.
Especially, from September to November (lunar calendar) every year, Mr. Hai said that at this time, the squid on the pearl island spawns a lot, so fishermen use the main form of squid fishing. Bustling fishing grounds not only have fishermen who can do business, but tourists to the island also feel excited when watching squid fishing boats on green, yellow lights… glowing in a night sea.
"It's very busy. At night in this Hon Roi area, the lights are bright to fish. Squid come back to lay eggs, fishermen here can catch 10-15kg of squid/day, so they also earn some money for their children to go to school. or pay for family life," said Mr. Hai.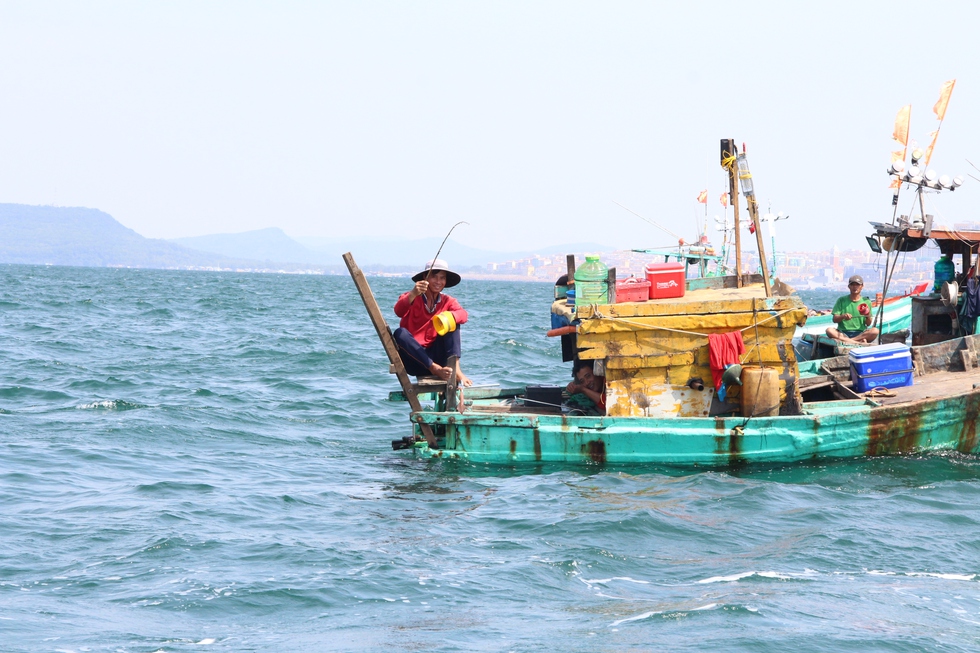 Fishermen happily fishing squid on Phu Quoc pearl island – Photo: C.CONG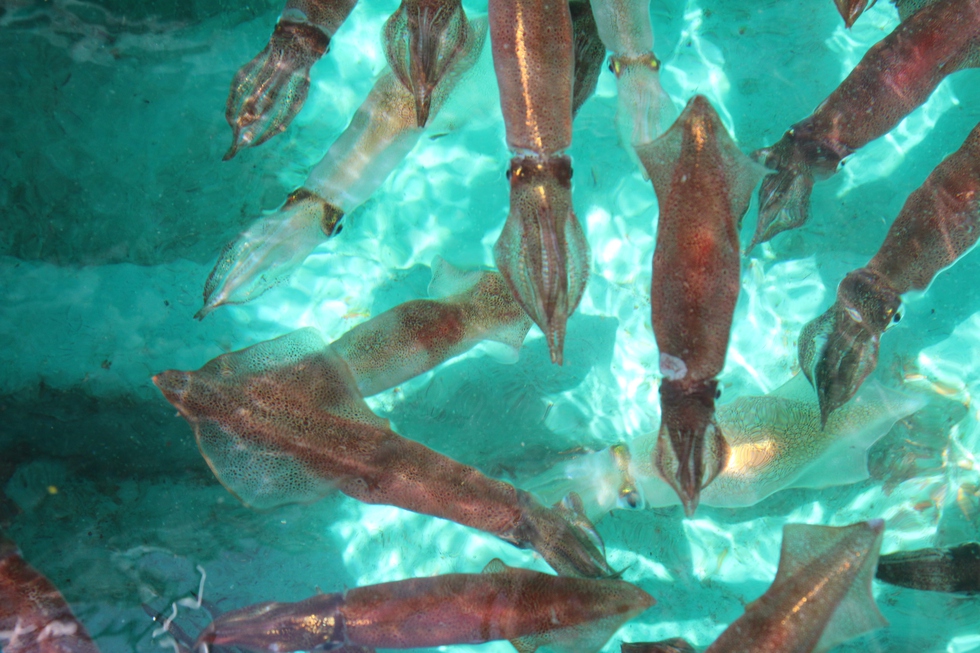 The squid is still alive, so small traders buy it at a high price, ranging from 280,000 to 300,000 VND/kg – Photo: C.CONG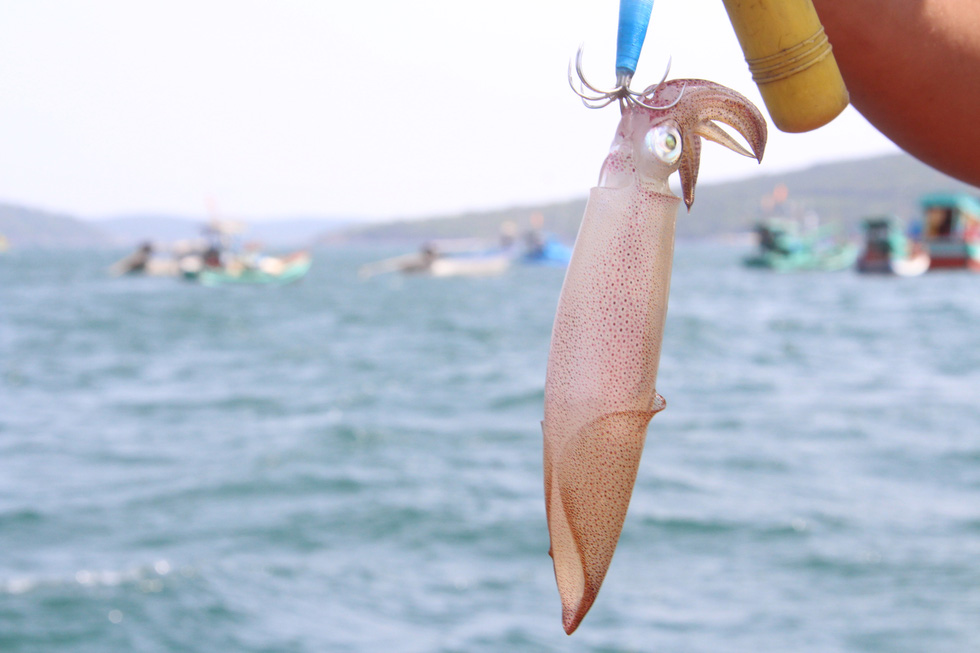 Fresh squid is always popular with the market – Photo: C.CONG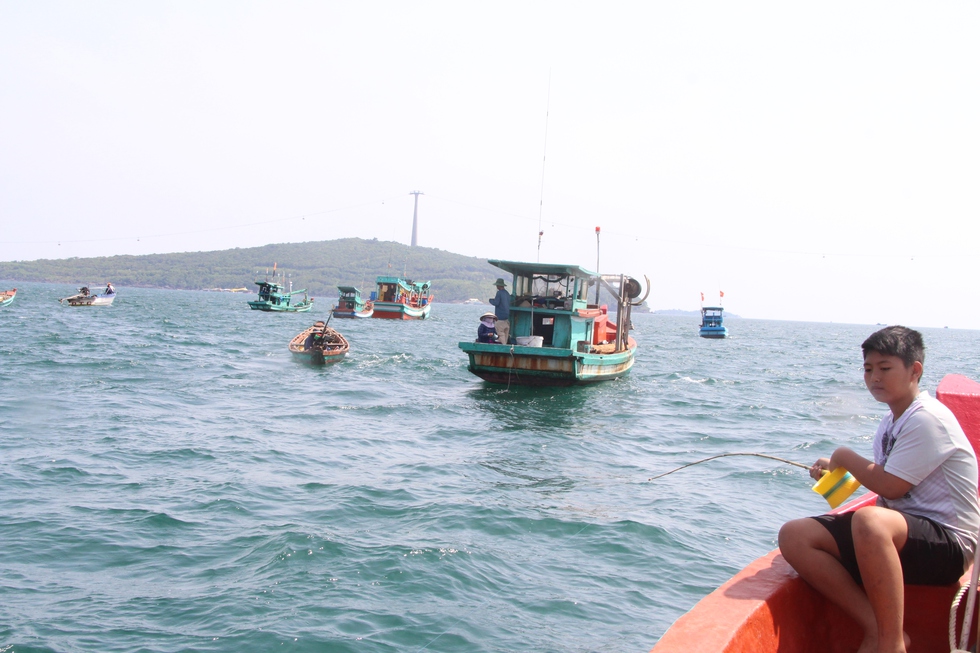 The fishing grounds are always bustling because fishermen anchor their squid fishing boats a lot – Photo: C.CONG