Many domestic and foreign tourists are rushing to register for the Hung Thoong experience because they are conquered by the magnificent, wild beauty like a paradise.
The cave system in Quang Binh has always attracted many tourists to explore, typically Son Doong cave. However, exploring this landscape requires a lot of conditions, good physical strength, high cost, and early competition… So, tourists who are passionate about exploring caves, people are gradually coming to them. Hung Thoong, a cave system that is still pristine, has just been found and allowed to be exploited for a trial tour of 12 months.
Move
If in Hanoi, you can choose to travel by sleeper bus, now there are a number of sleeper buses from Hanoi to Phong Nha with extremely affordable prices, only costing from 250,000 VND.($1=24,000 VND)
If in Ho Chi Minh City, for the fastest and most convenient way, you should travel by plane. Direct flight ticket price ranges from 1,100,000 VND – 1,800,000 VND/way/pax. After landing at Dong Hoi airport, you hire a taxi to go to Phong Nha – Ke Bang.
However, at present, there is only one unit that organizes exclusive exploitation of programs to explore caves and primeval forests at the World Natural Heritage Phong Nha – Ke Bang National Park, including the "Discover" tour. Hung Thoong" is Jungle Boss with a ticket price of VND 8,000,000/passenger.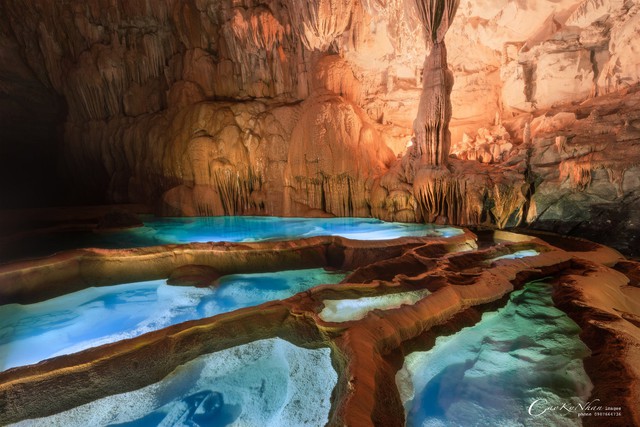 Photo: Cao Ky Nhan
Places to visit and experience
Surrounded by a million-year-old limestone mountain system, Hung Thoong stands out with many wild, magnificent caves with surreal beauty deep in the strictly protected subdivision of Phong Nha – Ke Bang National Park. . To reach this place, you only have to walk along the paths in the middle of the forest.
With 3 days and 2 nights in Hung Thoong, you will have the opportunity to explore the most pristine caves, admire the beautiful colorful thousands of years old stalactites in underground caves, immerse yourself in the Cool lake in the cave, admire the green valley, look at the huge old trees…
Thung Cave in the Hung Thoong system – Photo: Cao Ky Nhan
Hang Hung
One of the most beautiful places in Hung Thoong that you will discover is Hung Cave. To get here, you have to overcome 3 limestone mountains with bumpy and dangerous roads, needing the support of local people. When you step inside the cave, you will feel that all the effort is completely worth it. Opening up in front of you is a large, wonderful space, featuring the beauty of unique colorful stalactites. Seen from below, the millions of years old stalactites in Hung cave look exactly like the curtains made from stone, adorning the scene here more fanciful and splendid.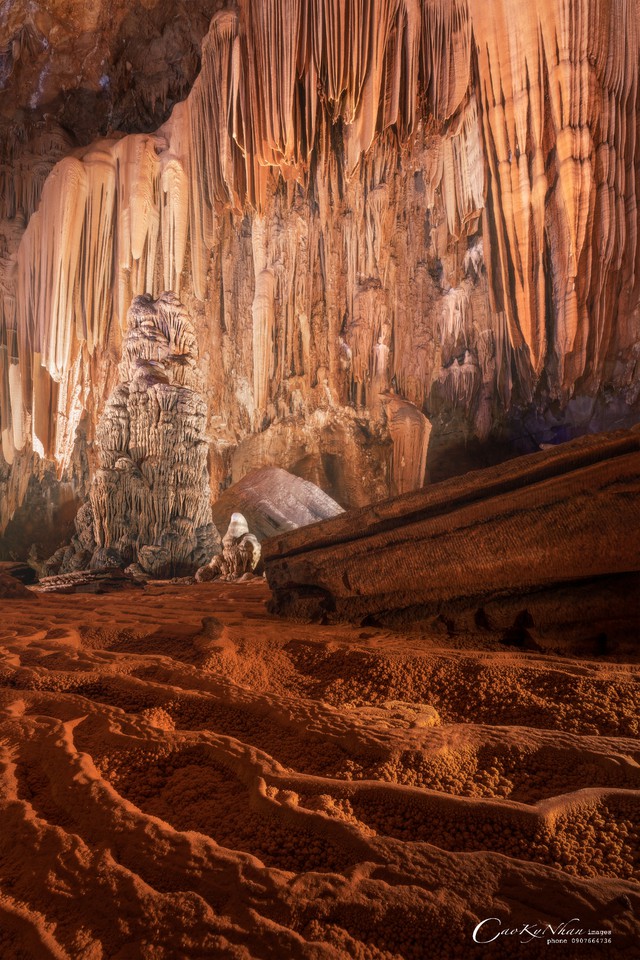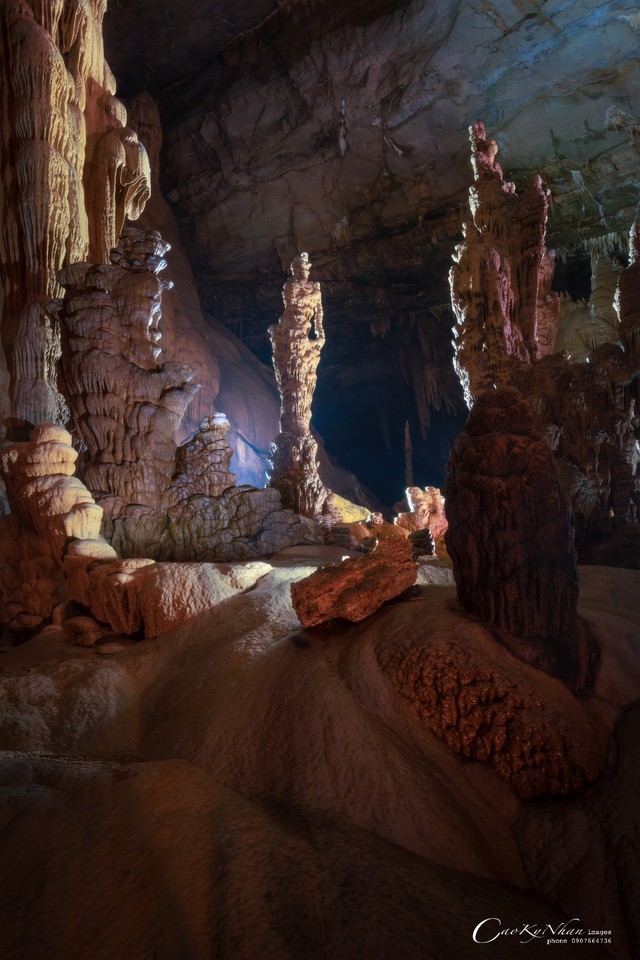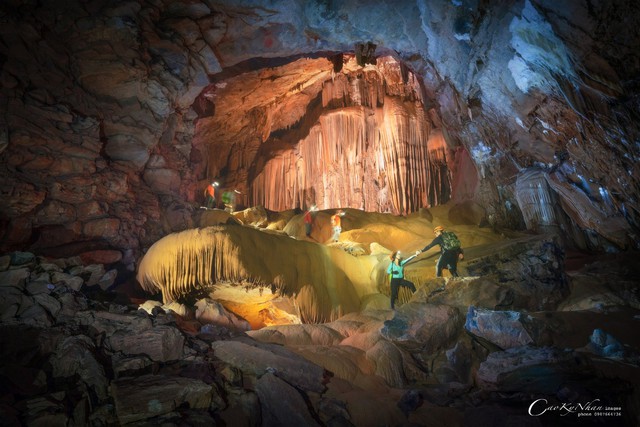 Photo: Cao Ky Nhan
Round Cave
In addition to Hung cave, Tron cave is the next destination that you can experience. The reason for this name is because there is a round mouth like a magical gate leading to the garden of Eden. Deep inside, the cave has a lake about 1.2km long so you can swim or paddle SUP here.
The feeling of standing on a paddle board, slowly floating on the jade-green water, watching the stalactites in the long and deep cave will make you overwhelmed by the majestic but equally poetic beauty of nature.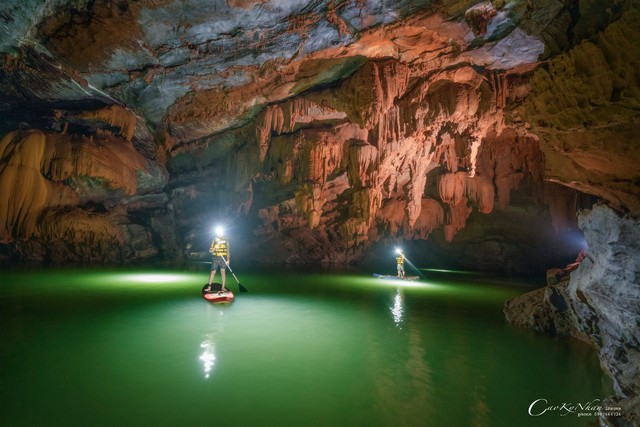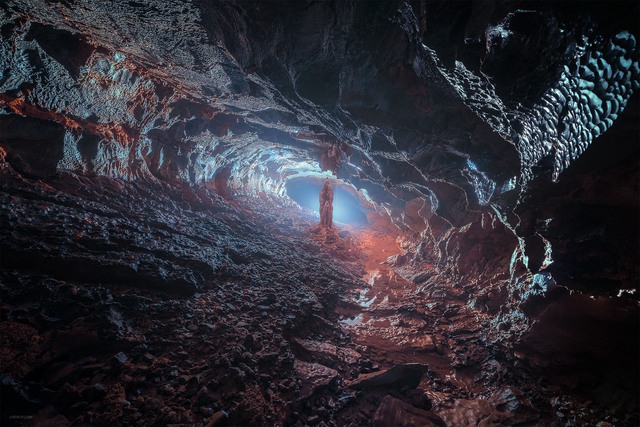 Photo: Cao Ky Nhan, @linhkdk
Hang Thung
After going through Hung cave and Tron cave, you will discover Thung cave. To get here, you have to cross the forest and wade streams, then swim through a large lake, about 80m long. Next you have to swing the cliff climbing rope and finally swim through another small lake to get deep into the cave. The distance is quite long and difficult, requiring the explorer to have high endurance.
When swimming through the small lake, you will come to a sinkhole about 30m high. This is a rare place that receives direct light from outside. Therefore, the vegetation in this area is quite lush. The sun shines from above into the sinkhole, dyeing the whole area yellow, creating a space that makes anyone fall in love with it.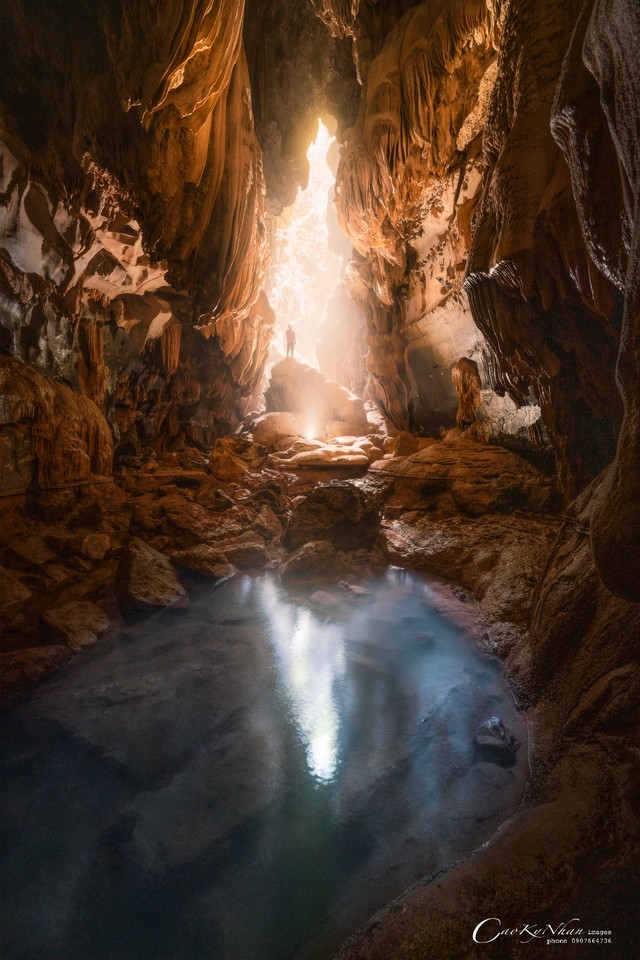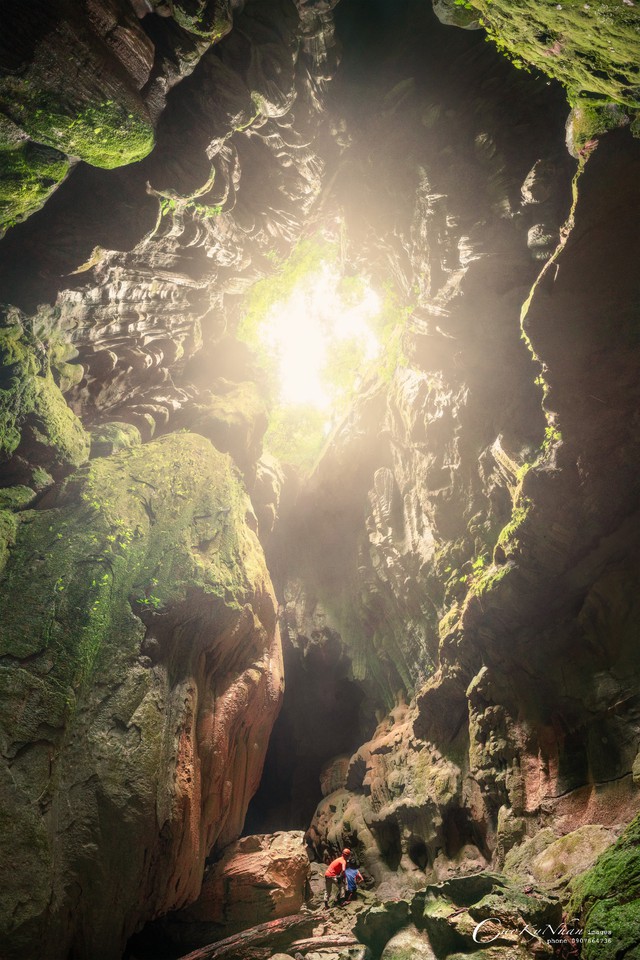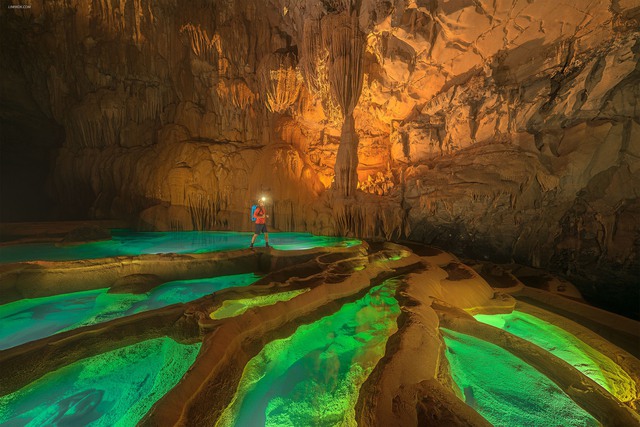 Photo: @linhkdk, Cao Ky Nhan
Hung Thoong Stream
In addition to the chain of 3 fanciful caves, you can also visit Hung Thoong stream, the scenery here is like paradise. Hung Thoong Stream with its white flow, rolling through the primeval forests, brings a magical look like smoke. The stream here is quite long and wide, the water is green, the two sides are undulating rocks… all describe a truly magnificent nature encapsulated in Hung Thoong. This is a place that many tourists enjoy when coming to Hung Thoong discovery tour.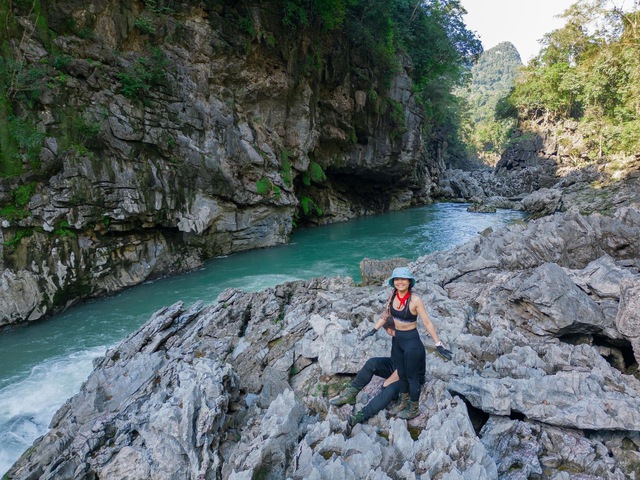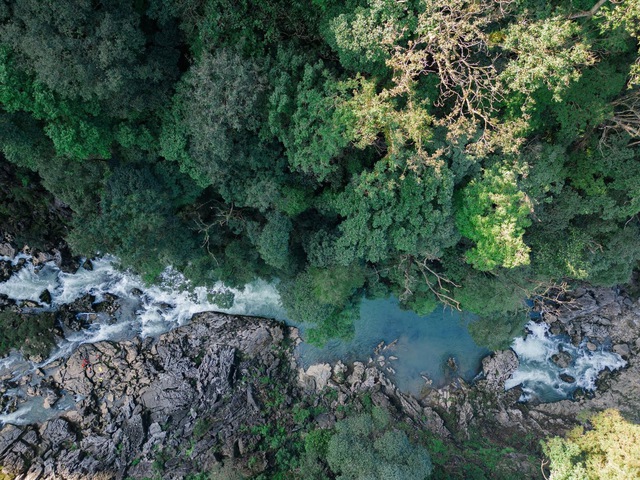 Photo: Nguyen Huong
Primary forest
With unspoiled landscapes, vast natural forest ecosystems and deep caves… 3 days 2 nights in Hung Thoong, in addition to discovering the beautiful underground paradise, visitors also have the opportunity to mingle. You can immerse yourself in nature when walking through the forest, climbing over rocky mountains, immersing yourself in a cool stream or camping in the middle of thousands of Phong Nha – Ke Bang…
Experiencing the discovery of the primeval forest of Phong Nha – Ke Bang National Park in particular and the tour "Discovering Hung Thoong" in particular is a new and exciting tour that anyone wants to experience once in their life. .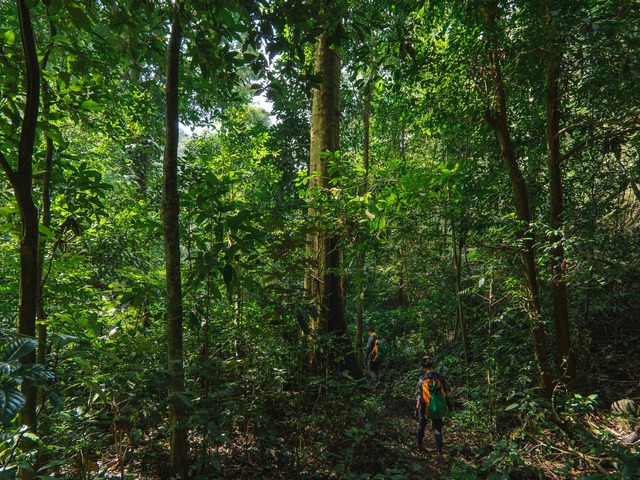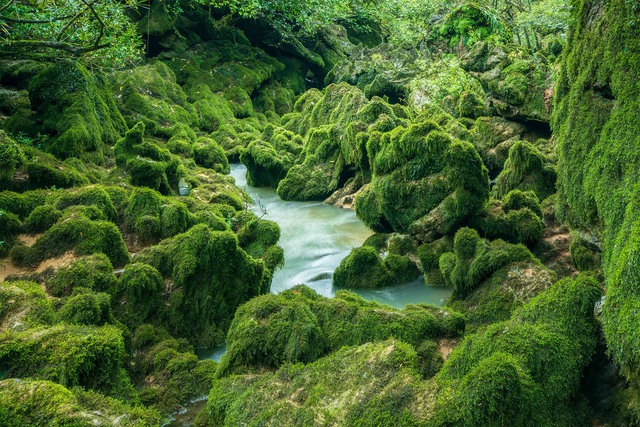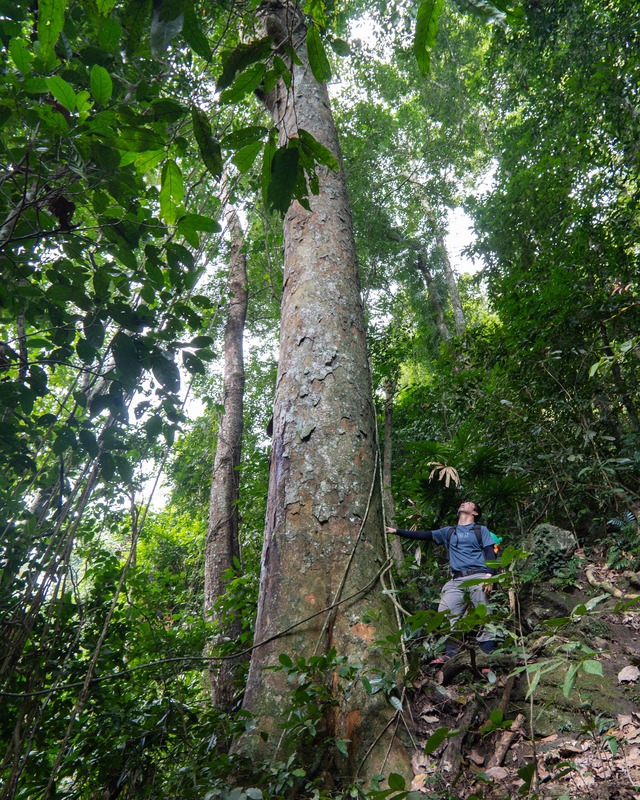 Photo: Dat T. Bui, @linhkdk
Mada Valley
Located in the middle of Ma Da valley, there is a beautiful blue lake called Ma Da lake. It is still said that, in the past, indigenous people often went to Ma Da valley to hunt partridge birds to make a living, the partridges when they died would turn into ghosts. Ma Da is the ghost of the partridge.
Now, Ma Da Lake has become one of the most beautiful places in the heart of the natural heritage of Phong Nha – Ke Bang that anyone who comes here wants to explore.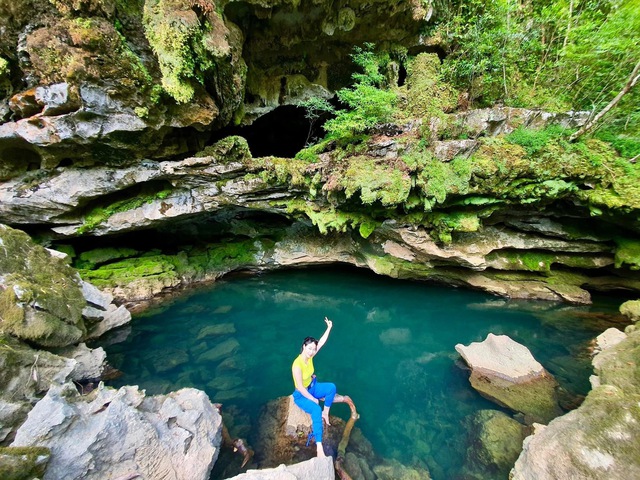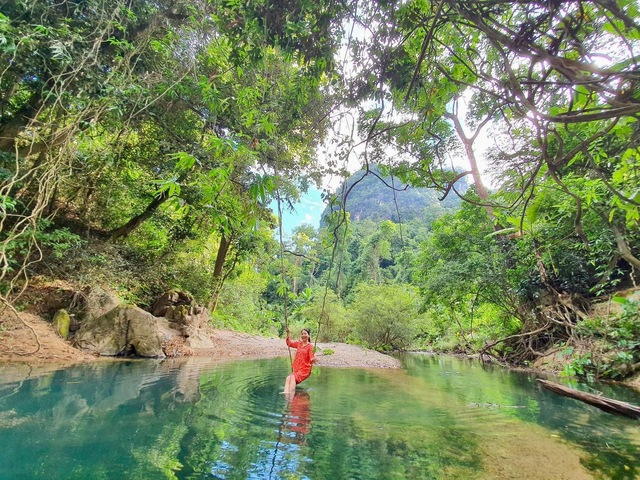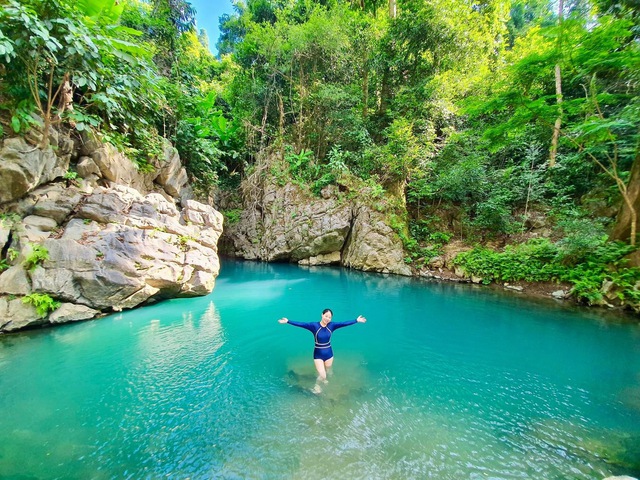 Photo: Le Luu Dung
Itinerary 3 days 2 nights
Day 1: Phong Nha – 20 Quyet Thang street – Hung cave – Round cave – Diving lake
– Depart, walk through the forest.
– Lunch on the way.
– Explore Hung cave and Tron cave.
– Camp and have dinner at Hung Thoong diving lake.
Day 2: Diving lake – Hung Thoong Mooc water – Thung cave
– Have breakfast, explore Hung Thoong moor water
– Lunch at Hung Thoong moor water
– swimming at mooc lake
– Explore Thung Cave
– Camping, having dinner at Hung Thoong diving lake
Day 3: Hung Thoong diving lake – Ma Da Lake
– Have breakfast and start walking through Ma Da valley
– Lunch, swimming at Ma Da Lake
– Return.
(Reference schedule from Jungle Boss)
Photo: Internet (Vinlove.net)